K-Drama enthusiasts must be familiar with the beautiful actress Seo Ye Ji . The actress with a deep voice has become a hot topic of discussion because of her acting skills when playing the iconic character Go Moon Young in the drama "It's Okay Not Be Okay" aired in mid-2020.
For fans who can't wait to see Seo Ye Ji's acting in the new drama, there's good news for you. Seo Ye Ji is rumored to become the main star of the OCN drama titled "Island", which is scheduled to air in 2021.
While waiting for Seo Ye Ji's latest drama to air, there's nothing wrong with watching Seo Ye Ji's acting skills in several variety dramas where she's starred before. this. For those who are curious, please continue to follow this article!
It's Okay to Not Be Okay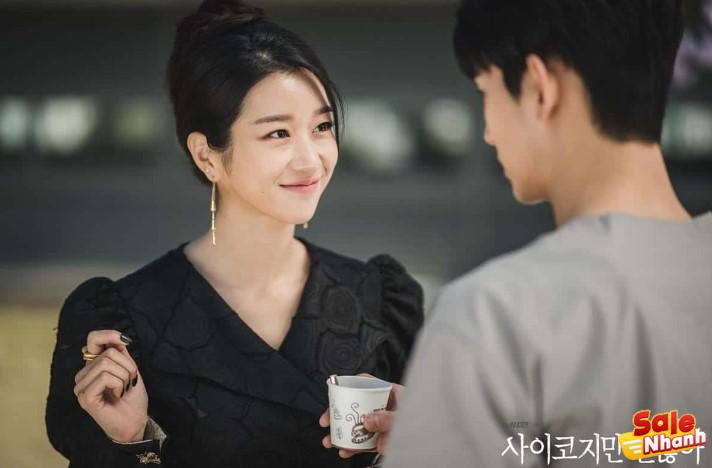 Release year: 2020
Genre: Psychological, Comedy, Romance, Drama, Family
Network: tvN
Produce: Studio Dragon
Directed by: Park Shin Woo
Actors: Kim Soo Hyun, Seo Ye Ji, Oh Jung Se
Episodes: 16
It's Okay to Not Be Okay revolves around the story of a nanny for a mental hospital ward, who refuses to fall in love with a famous children's writer who doesn't know what love is.
The two's encounter forces them to heal each other's wounds and uncover the truth behind the past that binds them.
This time, Seo Ye Ji plays a complex character named Go Moon Young, a famous children's book writer suffering from antisocial personality disorder.
The character Go Moon Young, who is not a typical female character in Korean dramas, brings a breath of fresh air to K-Drama fans. It is no wonder that this role led Ye Ji to win the title of Actress of the Year at the Brand Awards 2020.
Save Me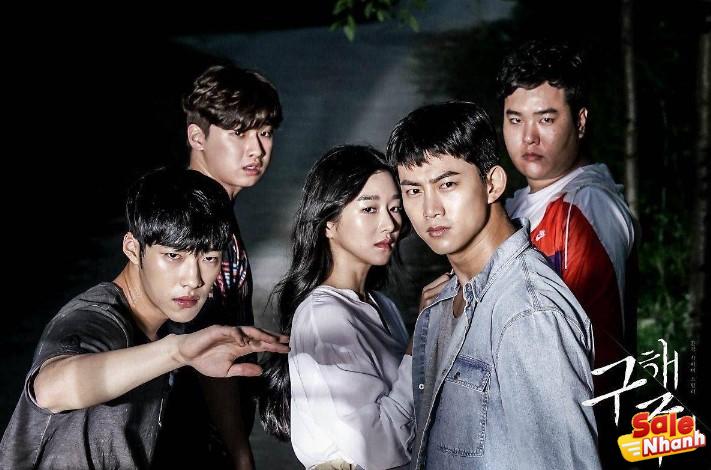 Release year 2017
Genre Action , Crime , Drama , Mystery , Mystery , Horror
Producing Hidden Sequences
Director Kim Sung Soo
Cast Seo Yea Ji Ok Taec Yeon Woo Do Hwan Jo Sung Ha Jo Jae Yoon
Save Me is a mystery horror drama series adapted from the webtoon titled Out of the World by Jo Geum San. In this project, Seo Ye Ji was once again given the opportunity to play the main role of Im Sang Mi.
The story of this drama begins with Im Sang Mi and her family moving from Seoul to a remote area after her father's business went bankrupt.
But there, he did meet a group of cults, who convinced him and his family to join. In the end, they got caught up in the current too far.
One day, Sang Mi meets Han Sung Hwan (Taecyeon) and he realizes that Sang Mi needs help. So Sung Hwan and his three friends try to save Sang Mi.
This is a must-see drama for fans of Seo Ye Ji who want to see her act in complex characters. Through this drama, Seo Ye Ji conveyed various emotions from Im Sang Mi, a girl caught up in a cult.
Movie Eve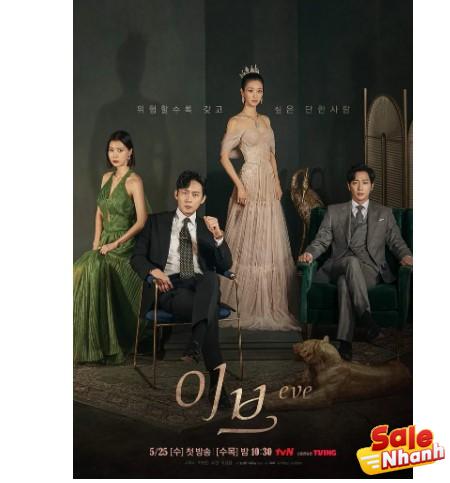 Release year 2022
Genres Crime , Drama , Melodies , Politics , Romance
Production of Rakuten Viki , tvN
Director Park Bong Sub
Cast: Seo Yea Ji Park Byung Eun Yoo Sun Lee Sang Yeob
Seo Ye Ji's reappearance in the drama land was warmly welcomed by her fans. Not half-heartedly, Seo Ye Ji chose a drama that had quite a lot of adult scenes as the medium.
Titled Eve (2022), it follows the revenge journey of a young girl named Lee La El. La El avenged because his father was killed by the greedy of wealth and power.
He begins his plan by teasing the son-in-law of his father's killer. Using her alluring beauty, La El prepares to destroy them.
Lawless Lawyer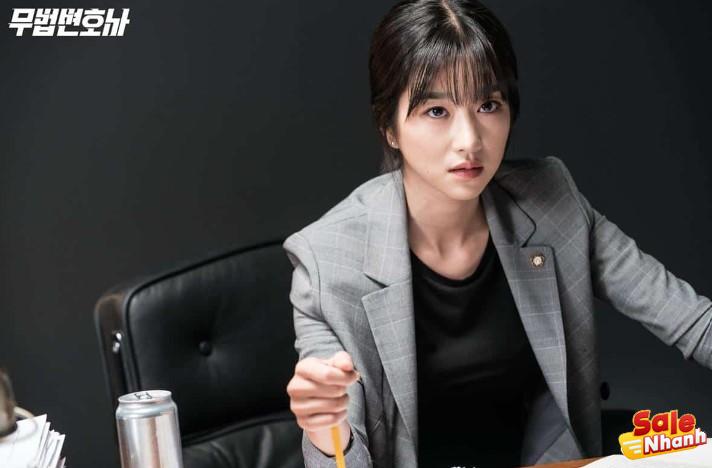 Release year 2018
Genres Action , Law , Romance , Horror
Film Logo Production
Director Kim Jin Min
Cast: Lee Joon Gi Seo Yea Ji Lee Hye Young Choi Min Soo
The film tells the story of Bong Sang Pil (Lee Joon Gi), a former gangster who becomes a lawyer to take revenge on the person responsible for his mother's death.
Although he is a lawyer, he does not hesitate to take advantage of loopholes in the law or use violence to profit.
Unlike previous gloomy characters, here Seo Ye Ji plays Ha Jae Yi, a temperamental lawyer whose license was suspended for hitting a judge.
After that incident, he decided to return to his hometown in Gisang. There, he met Sang Pil, who made him an offer to join Sang Pil's law firm.
Hwarang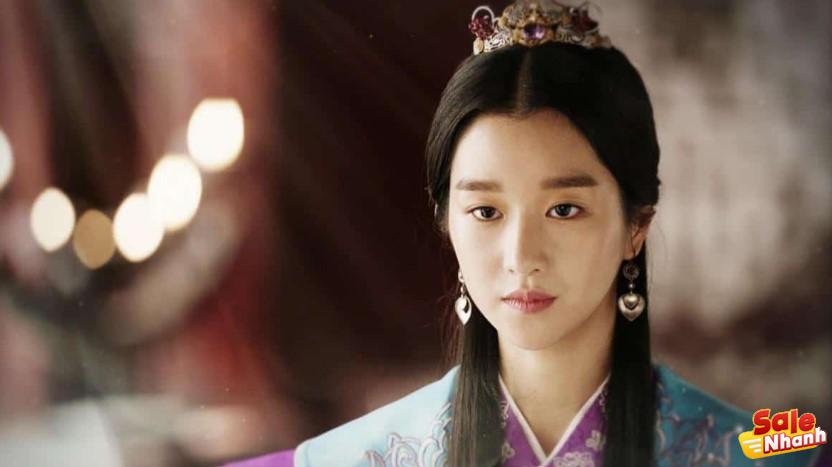 Release year 2016
Genre Drama , History , Romance
Produce Hwarang SPC , Oh! Boy Project
Director Kim Yeong-jo , Yoon Sung-sik
Cast of Park Seo Joon Go Ah Ra Park Hyung Shik
Seo Ye Ji is back with a historical drama but this time she competes with Park Seo Joon, Park Hyung Sik and beautiful actress Go Ah Ra.
Here she plays the role of princess Sook Myung, who has a cold personality. He is the son of Empress Ji So (Kim Ji-soo), who is also the future wife of the next king.
This Hwarang drama is an adaptation of a true event that describes the journey of a group of young warriors named Hwarang.
They come from different social classes, but share the same mission to protect the Silla Kingdom and bring new changes to Silla.
Last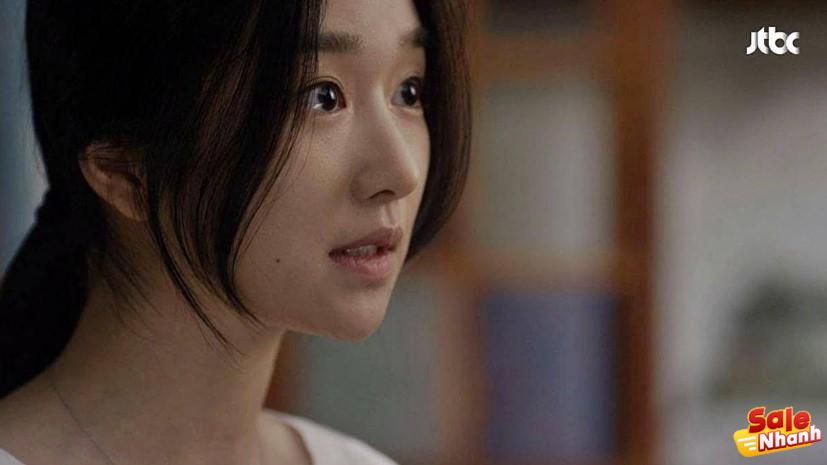 Release year: 2015
Genre: Crime, Action, Horror, Drama
Network: JTBC
Produce: AStory Co, Drama House
Directed by: Jo Nam Kook
Actors: Yoon Kye Sang, Lee Bum Soo
Episodes: 16
The final episode revolves around Jang Tae Ho (Yoon Kye Sang), an arrogant fund manager and good at stock trading. But one day he failed causing him to lose a large amount of money and was chased by loan sharks.
Nothing made him join a group of hungry beggars in the area around Seoul Station.
Surprisingly, there he actually found that homeless people also have an organization with a hierarchy. Tae Ho also tries to join and fight Kwak Heung Sam (Lee Bum Soo), a gangster who specializes in exploiting the homeless.
This time, Seo Ye Ji plays a nurse named Shin Na Ra, who often distributes food to the homeless around the Seoul Station area.
The Three Female Runaways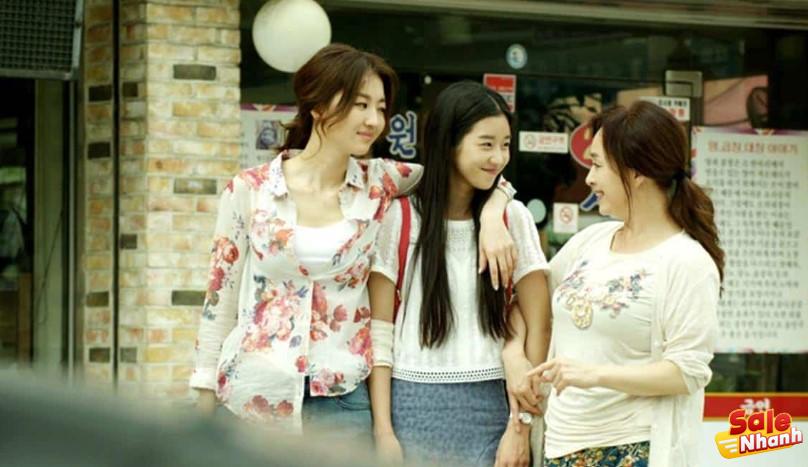 Release year: 2014
Genre: Comedy, Family
Network: KBS
Produce: KBS
Directed by: Lee Min Hong
Actors: Seo Ye Ji, Jang Hee Jin, Park Hae Mi
Episodes: 1
The Three Female Runaways is a KBS drama special that aired in 2014. This drama tells the story of three women from different backgrounds who try to run away for different reasons. . They accidentally meet and end up running away together.
In this special drama project, Seo Ye Ji plays Su Ji, a high school student, daughter of a CEO. On that day, he decided not to go to school and ran away from his father's people because he was planning to celebrate his deceased mother's birthday.
Moorim School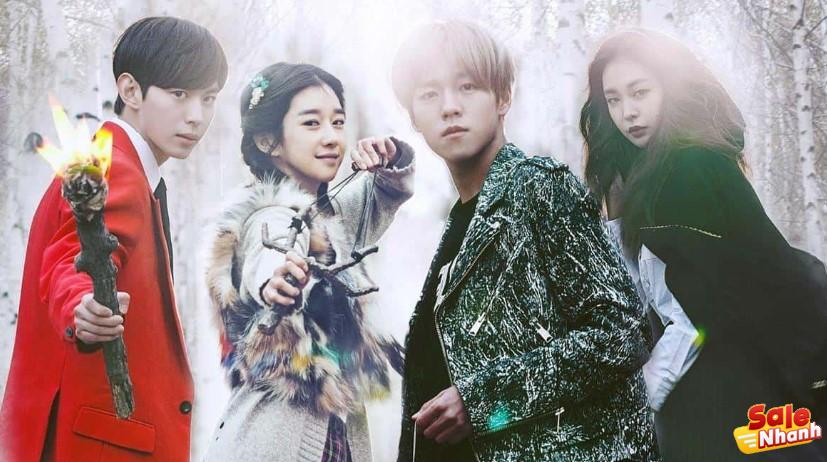 Release year: 2016
Genre: Action, Friendship, Romance, School, Drama, Fantasy
Network: KBS
Produce: JS Pictures
Directed by: Lee So-Yeon
Actors: Lee Hyun Woo, Hong Bin, Seo Ye Ji, Jung Yoo Jin
Episodes: 16
After the previous films Seo Ye Ji received the main or second supporting role, this time Seo Ye Ji has the opportunity to become the main character. Here Ye Ji plays Shim Soon Duk, a cheerful, brave and hardworking girl who supports her blind father.
Moorim School itself is a hidden school that only special people can see. This school focuses not only on academic grades but also physical prowess.
Teachers and students also come from many different countries with many different backgrounds. However, the peace of the academy is disturbed when a student who shouldn't be there begins to wander.
Potato Star 2013QR3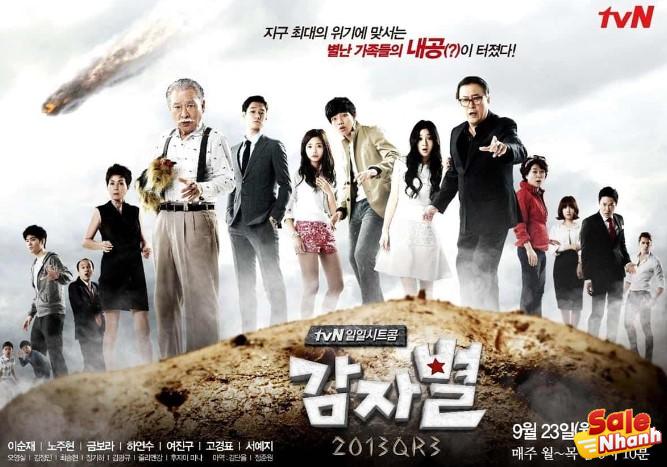 Release year: 2013
Genre: Romance, Drama, Family, Fantasy, Sitcom
Network: tvN
Produce: Chorokbaem Media
Directed by: Kim Byung-wook
Actors: Ha Yeon Soo, Yeo Jin Goo, Go Kyung Pyo
Episodes: 120
Seo Ye Ji's acting career on the small screen began with her participation in the sitcom Potato Star in 2013. In this sitcom, she plays Noh Soo Young, the son of the CEO of a famous toy company. Kong Kong.
The plot of this sitcom is rooted in the astronomical phenomenon where a mysterious asteroid landed on Earth in 2013. But in reality this phenomenon brings many strange events, especially for with the Noh family of the owner of the Kong Kong corporation and the people around them.
Through this sitcom, Seo Ye Ji is being noticed for her comedic acting. Even a funny clip about the fight scene between Noh Soo Young and his brother Noh Min Hyuk (Go Kyung Po) went viral.
Diary of A Night Watchman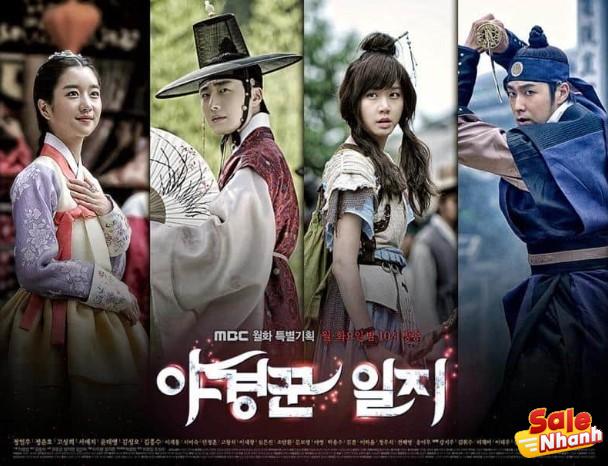 Release year: 2014
Genre: Action, History, Romance, Supernatural
Network: MBC
Produce: Raemongraein
Directed by: Lee Joo Hwan
Actors: Jung Il Woo, Go Sung Hee, Yun Ho, Seo Ye Ji
Episodes: 24
Diary of A Night Watchman is a fantasy historical drama about a group of night watchmen whose mission is to eradicate supernatural beings controlled by evil people who want to usurp the power of the Joseon Dynasty. . In this drama, Seo Ye Ji has the opportunity to play the role of Park Soo Ryeon, the son of the prime minister who is betrothed to the crown prince.
So, those are 10 drama titles played by Seo Ye Ji for those of you who are curious about the acting of this charismatic voice actress. So which Seo Ye Ji drama will you add to your watchlist?
Salenhanh – Product review blog
Address: 115 Nguyen Van Qua, Tan Hung Thuan Ward, District 12, Ho Chi Minh
Website:  https://salenhanh.com
Mail: Salenhanh.com@gmail.com
#salenhanh #Reviewsalenhanh