Are you a lover of Korean dramas in the romantic comedy genre? Surely you have watched at least one drama starring Seo Hyun Jin . This beautiful actress often appears in famous romantic comedies with the title "Queen of soundtracks".
Before that nickname, Seo Hyun Jin was better known as the lead vocalist of a first generation idol group under SM Entertainment called MILK.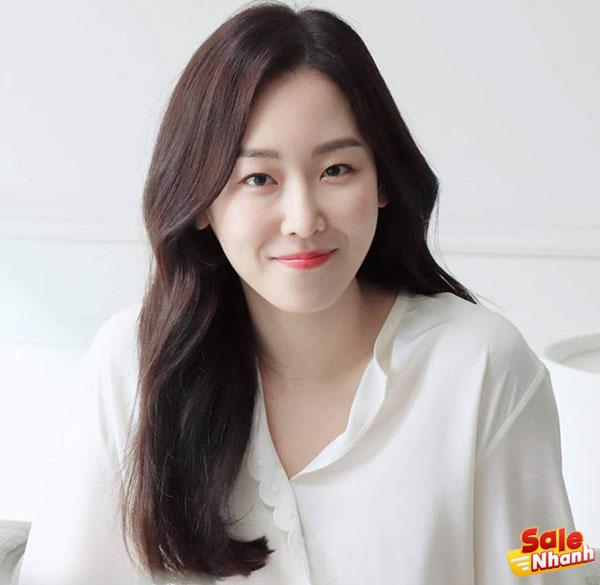 After that, Seo Hyun Jin continued her studies and tried to explore the world of theater. Since then, he has spread his wings in the world of acting, including television series. And the decision was not the wrong one for him. Seo Hyun Jin has enjoyed success and won the hearts of the public thanks to her acting talent.
For those who want to know how the acting of this beautiful actress is, this article Salenhanh.com will summarize the 10 best Seo Hyun Jin dramas that you must watch. Come on, find the full answer below!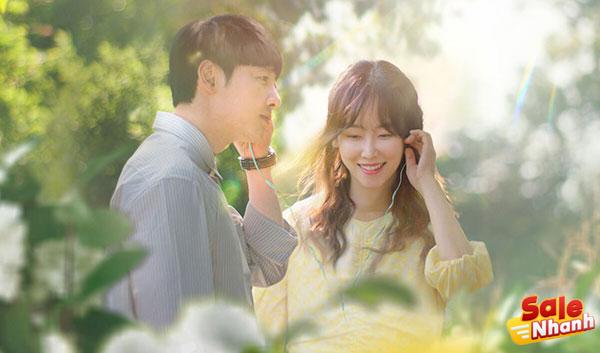 You Are My Spring (You are my spring)
Release year : 2021
Genre: Romance, Drama, Horror, Mystery
Network : tvN
Produce : Hwa & Dam Pictures
Directed by: Jung Ji Hyun
Actors: Seo Hyun Jin, Kim Dong Wook, Yoon Park, Nam Gyu Ri
Episodes : 16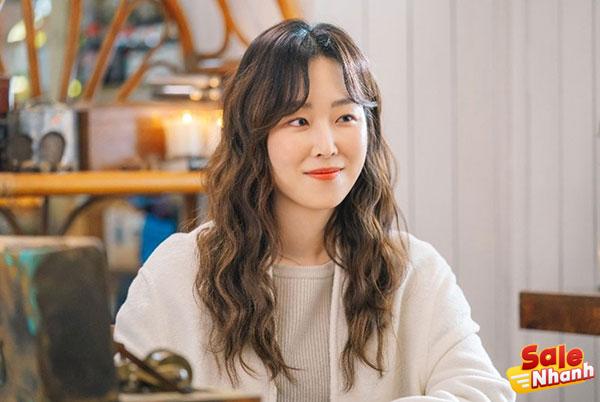 This romantic mystery drama tells the stories of some of the main characters who are still stuck in their seven-year-old memories. They are Kang Da-jeon (Seo Hyun-jin), Ju Young-do (Kim Dong-wook) and Chae Joon (Yoon Park). Kang Da-jeon is the director of a five-star hotel.
Meanwhile, Ju Young-do is a psychiatrist who tries to save lives and puts others before himself.
Apparently, it was caused by his dark past. Young-do is determined to help others because he feels guilty for not being able to save his brother and a patient who tragically ended his life.
There is also Chae Joon, an executive of an investment company interested in Da-jeong. In addition to the trilogy, the story of Ahn Ga-yeong (Nam Gyu-ri), an actress who is always taken advantage of by her lover is also the highlight.
The problems of the main characters start to get complicated when Kang Dae-jeong gets involved in a murder case in his new apartment.
Another Miss Oh
Release year : 2016
Genre: Romance, Comedy, Drama
Network : tvN
Produce : Chorokbaem Media, Studio Dragon
Directed by: Song Hyun Wook, Lee Jong Jae
Actors: Eric Mun, Seo Hyun Jin, Jeon Hye Bin
Episodes: 18 + 2 specials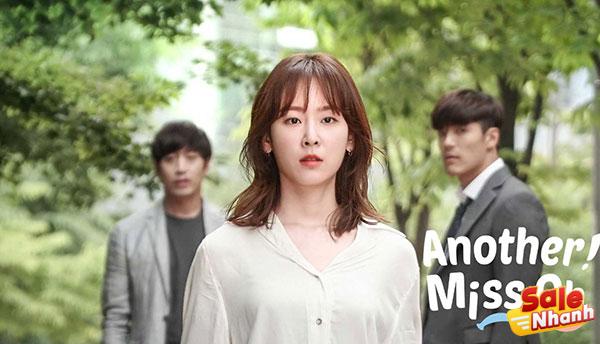 It tells the story of a man named Park Do Kyung (Eric Moon), a sound effects director, who has been through a deep pain. Do Kyung is abandoned by his girlfriend, Oh Hae Young (Jeon Hye Bin) on their wedding day without any news from the bride.
A deep heart eventually turns Do Kyung's personality cold and slightly capricious. A similar fate befalls another Oh Hae Young (Seo Hyun Jin), an ordinary woman who was dumped by her fiancé a few days before their wedding.
The fiance claimed that he objected to Hae Young's way of eating, when the real reason was because he was involved in a scam and was threatened with jail. Annoyed and embarrassed by her fiancé's unreasonable excuses, Hae Young told his family that he was the one who broke off the marriage.
This really made Hae Young's mother and her family the subject of gossip among the neighbors. The mother then asked Hae Young to temporarily rent another place to quiet this gossip.
Coincidentally, Hae Young moves into a house near Do Kyung. When they first meet, Do Kyung is unfriendly because Hae Young's name reminds him of his ex-girlfriend because they have the same name.
However, Do Kyung is also curious about Hae Young because ever since they met, Do Kyung feels like she can see a picture of her future.
In short, they spent a lot of time together and fell in love. At the same time, suddenly Do Kyung's ex-girlfriend reappears and starts approaching him.
Do Kyung also stands between two choices, choosing with the new Hae Young or the old Hae Young that once filled his heart.
Dr. Romantic
Release year: 2016
Genre: Medical , Melodrama , Romance
Produce: Samhwa Networks
Director: Yoo In Shik
Cast: Han Suk Kyu Yoo Yeon Seok Seo Hyun Jin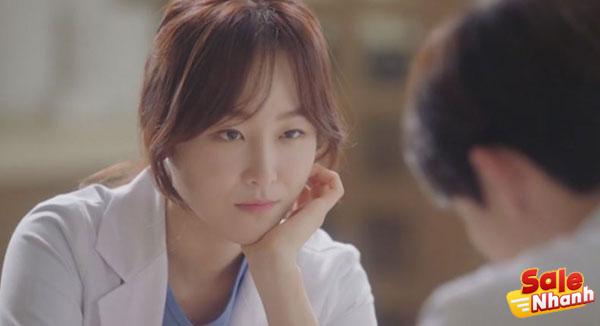 The story of Dr. Romantic is about Boo Yong Joo, a famous surgeon who works at a large hospital in Seoul. Despite being at the peak of his career, Yong Joo decided to give up everything and start a new life with the name Kim Sa Bu. Now, he works in a small suburban hospital called Doldam.
There, he met two young doctors Yoon Seo Jung and Kang Dong Jo. Their meeting slowly changes the lives and careers of two young doctors.
The Beauty Inside
Release year: 2018
Genre: Drama, Fantasy, Romance
Production: Studio & New , Yong Film
Director: Song Hyun Wook
Cast: Seo Hyun Jin Lee Min Ki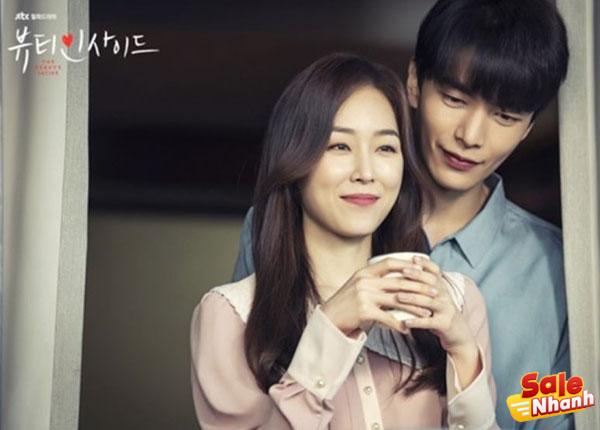 The movie The Beauty Inside tells the story of Woo-jin, a man suffering from a strange illness. Every time he wakes up, he always turns into a different person.
He can be Korean, foreigner, old or young, even his gender can change unpredictably.
At first Woo-jin enjoyed when the face turned into a handsome man. Until an unexpected incident occurs when Woo-jin turns 18 years old. When he woke up, Woo-jin was shocked because his face took on an unexpected shape. The incident prevented him from continuing his university studies and choosing a career as an interior designer online.
Woo-jin thinks this is a powerful way to survive and hide his status from everyone. One day, Woo-jin meets an employee who works at a furniture store, named Yi-soo (Han Hyo-joo). Since that chance meeting, their feelings for each other have grown stronger.
But Woo-jin couldn't express his feelings. He worries that Yi-soo will find out about his strange illness.
Until one day Woo-jin wakes up and his face turns into a handsome image (Park Seo-joon). The guy dared to approach his crush's idol and they started dating. He tried not to sleep so that he could keep his handsome image for the longest time, but that couldn't last long because the human body couldn't resist the fatigue, and then he was again turned into another person, a person with a completely unfamiliar face.
Temperature of Love
Release year : 2017
Genre: Romance, Drama
Network : SBS
Produce : Pan Entertainment
Directed by: Nam Geon
Actors: Seo Hyun Jin, Yang Se Jong, Kim Jae Wook, Jo Bo Ah
Episodes : 40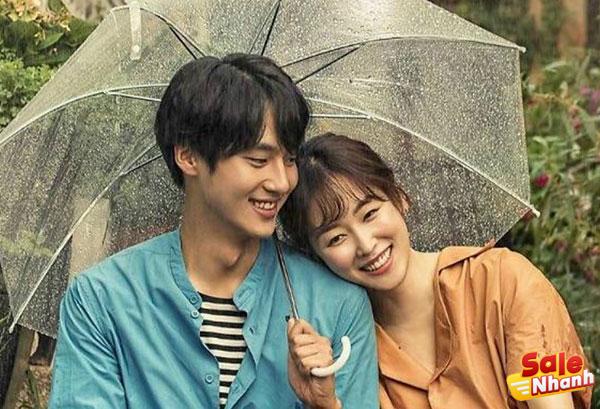 Lee Hyun Soo (Seo Hyun Jin) is an aspiring drama scriptwriter to achieve his dream. One day, he met a person named Chakhan Seupeu (Good Soup) while surfing the net.
As it turns out, Chakhan Seupeu is a young chef named Ohn Jung Sung (Yang Se Jong) who wants to continue learning to cook in France.
They meet and talk to each other through cyberspace under pseudonyms instead of using the wrong name, although in reality, in real life, Hyun Soo and Jung Sung often go back and forth on the street.
They finally met in real life and met thanks to the invitation of Ji Hong Ah (Jo Bo Ah) and Choi Won Joon (Shim Hee Seop) to join the night run.
After that meeting, Hyun Soo and Jung Sung grew closer and spent more time together.
Unfortunately, as their relationship grew closer, Jung Sung was accepted to study in France.
But at the same time, Hyun Soo's career is going downhill.
Black Dog: Being a Teacher
Release year : 2019
Genre: Life, School, Drama
Network : tvN
Produce : Urban Works Media
Directed by: Hwang Joon Hyuk
Actors: Seo Hyun Jin, Ra Mi Ran, Ha Jun
Episodes : 16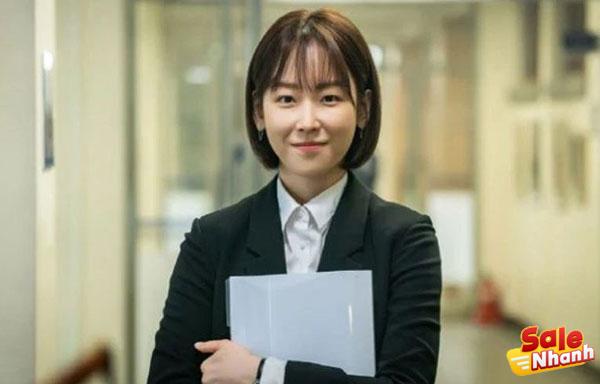 Black Dog tells the story of Ko Ha Neul (Seo Hyun Jin), who dreams of becoming a teacher thanks to a teacher who helped her out of a traffic accident while still a student. However, her teacher died in the accident after saving Ha Neul.
After many years, Ha Neul becomes a contract teacher at a private school, Daechi High School. At school, he meets his new professional colleagues, one of whom is Park Sung Sun (Ra Mi Ran).
On the first day, he did not have a good impression with his teammates. But gradually they started to get close to each other. Sometimes these teachers help and strengthen each other in their work. As we know being a teacher is not an easy job.
Not to mention, when Ha Neul started the first lesson, the students were noisy and unruly, and preparing the subject with power point was even problematic. Of course that doesn't frustrate Ha Neul right away, he's evaluating his work. Until students can understand and grasp the explanation in class.
Let's Eat 2
Release year : 2015
Genre: Romantic Comedy
Network : tvN
Produce : CJ E&M
Directed by: Park Joon Hwa
Actors: Yoon Doo Joon, Seo Hyun Jin, Kwon Yul
Episodes : 18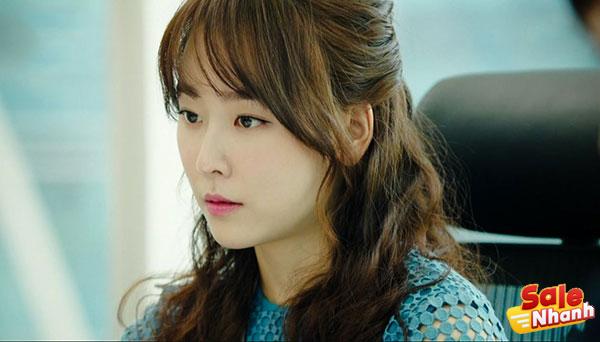 Seo Hyun Jin takes on the lead role in the second season of the food-themed drama "Let's Eat," alongside Yoon Doo Joon, who previously starred in the first season. Here, Seo Hyun Jin takes on the character Bae Soo Ji, a freelance writer.
Soo Ji is a jovial and cheerful woman, but behind the scenes she has a confidence problem. This stems from the obesity he experienced in the past that made her only dare to eat one meal a day.
One day, he met a neighbor who had just moved from Seoul to the room directly across from him. The man turned out to be Goo Dae Young, an insurance salesman who happened to be Soo Ji's elementary school friend.
The two become closer when Soo Ji asks Dae Young to help her match up with a handsome government employee named Lee Sang Woo. However, the ropes of fate really tied them together.
The King's Daughter, Soo Baek-hyang
Release year : 2013
Genre: History, Romance, Action
Network : MBC
Produce : MBC
Directed by: Lee San Yeob, Choi Joon Bae
Actors: Seo Hyun Jin, Seo Woo, Lee Jae Ryong, Jo Hyun Jae, Jun Tae Soo
Episodes : 108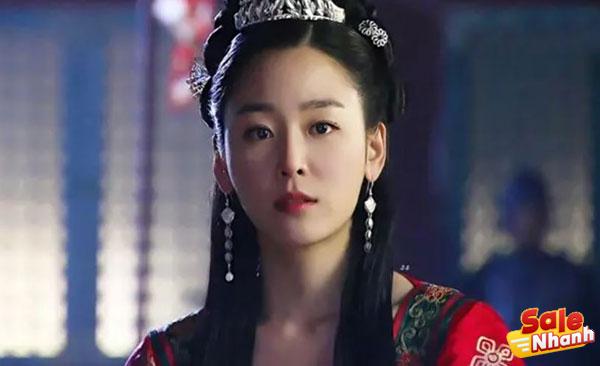 After appearing in the huge dramas "The Duo" and "Goddess of Fire" which have garnered a lot of praise, Seo Hyun Jin has finally been cast as the lead actor in the drama sageuk." The King's Daughter, Soo Baek Hyang" as Soo Baek Hyang aka Seol Nan.
This drama is inspired by events in the Baekje Kingdom era with Princess Soo Baek Hyang's point of view.
In the manga, Baek Hyang is the daughter of Chae Hwa and Muryeong, the 25th king of Baekje. However, he does not know his true identity. He grew up in an area called Gaya under the name Seol Nan with his mother. Later, when her mother remarries the man who saved her, Seol Nan has an older half-sister named Seol Hee.
Growing up, this half-sister heard that Seol Nan was actually the King's son. Seol Hee also tries to claim her position as Princess. However, blood is denser than water. It was Seol Nan who inherited his father's patriotism.
She became the leader of a scout group that helped the country in wars and earned the title of the best female scout in the history of Baekje.
Feast of the Gods
Release year : 2012
Genre: Melodrama, Romance, Comedy
Network : MBC
Produce : MBC
Directed by: Lee Dong Yoon
Actors: Sung Yu Ri, Seo Hyun Jin, Joo Sang Wook, Lee Sang Woo
Episodes : 32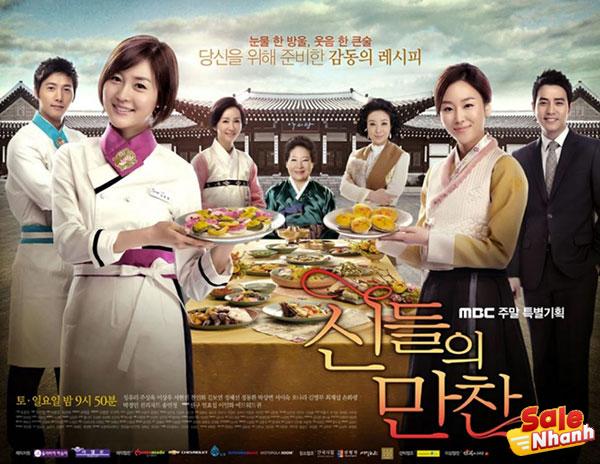 "Feast of the Gods" is a food-themed melodrama that aired in 2012 on MBC. Through this drama, Seo Hyun Jin first tested her acting ability as a villain.
Here, she plays a character named Ha In Joo, the daughter of Sung Do Hee, the chef of a luxury restaurant specializing in serving Korean Royal dishes called Arirang. Currently, Arirang is looking for a new successor. As the daughter of the previous successor, of course In Joo was very ambitious for the title.
She then discovers that her rival is Go Joon Young, a talented amateur chef with no culinary degree. The two compete to be the most worthy to claim the throne in Arirang, unaware that there is a big secret regarding their true origins.
The role that Seo Hyun Jin takes on is the second main character. However, her whole performance in bringing Ha In Joo to life, which was overshadowed by this ambition, was able to help her win the "Best Actress Award" through 2012 MBC Drama Awards
Goddess of Fire
Release year : 2014
Genre: History, Drama, Romance
Network : MBC
Produce : KPAX, MBC C&I
Directed by: Park Sung Soo, Jung Dae Yoon
Actors: Moon Geun Young, Lee Sang Yoon, Kim Bum
Episodes : 32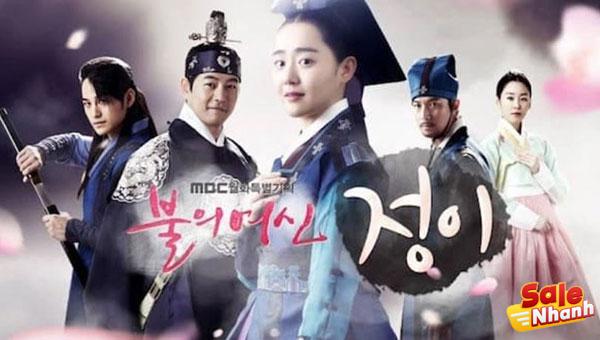 Seo Hyun Jin's success as the villain led her to once again be offered a similar role. However, unlike before, the role she plays here is a Joseon Dynasty woman named Shim Hwa Ryung.
This villain role even brought Seo Hyun Jin back to win the "Best Actress" award at the 6th Korean Drama Awards. In the manga, Hwa Ryung is the character's childhood friend. main character Yoo Jung Yi. However, their friendship turns bitter due to Hwa Ryung's jealousy of Jung Yi.
Hwa Ryung has feelings for a man named Tae Do, who really loves his former best friend. The vengeance hidden deep in his heart grows more and more as he gains money and power.
"Goddess of Fire" is inspired by the true story of a historical figure, Baek Pah Sun, the first woman to become a potter during the Joseon era in the 16th century. Here, the character is placed. My name is Yoo Jung Yi.
The story then follows Jung Yi's life journey until he becomes a potter who can print his history and love story with Prince Gwanghae.
Those are the 10 dramas of Seo Hyun Jin that Salenhanh review believes you must watch. Seo Hyun Jin's transformation from singer to actor can be said to be very successful.
Salenhanh – Product review blog
Address: 115 Nguyen Van Qua, Tan Hung Thuan Ward, District 12, Ho Chi Minh City
Website: https://salenhanh.com
Mail: Salenhanh.com@gmail.com
#salenhanh #Reviewsalenhanh