Ralph Fiennes is a British actor with extraordinary acting skills, every film he participates in captivates audiences, from comedic characters to brutal war criminals to even a wizard. famous in the wizarding world.
This ability makes the movies he plays will be enjoyable to enjoy. Every movie he's in is guaranteed to leave you satisfied.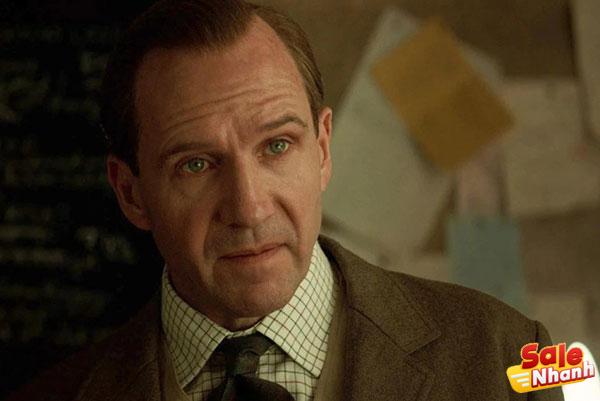 The roles in the movies he plays he always perform very well. Because of this, he was repeatedly nominated for the most prestigious event, the Oscar.
If you want to see movies starring Ralph Fiennes then here are some suggestions for his movies that Salenhanh.com would like to give you!
Schindler's List
Release year : 1993
Genre: Biography, Drama, History
Production : Amblin Entertainment, Universal Pictures
Directed by: Steven Spielberg
Actors: Liam Neeson, Ralph Fiennes, Ben Kingsley, Caroline Goodall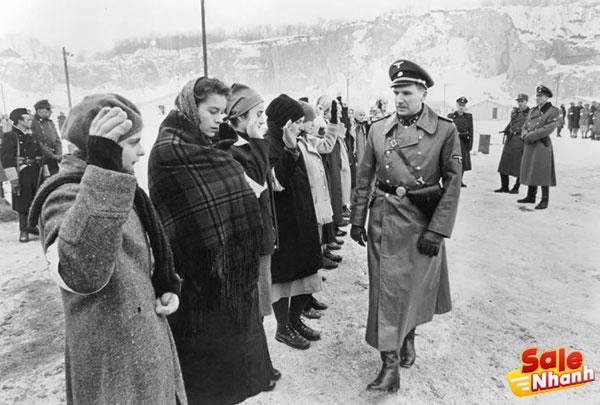 Schindler's List is based on the true story of Oskar Schindler (Liam Neeson) during the Second World War. Oskar is a businessman who owns a factory in Poland.
During World War II, Oscar turned his factory into a Jewish refuge from massacres carried out by Nazi soldiers. If caught, they will definitely be sent to concentration camps.
Ralph Fiennes in this film plays SS Captain Amon Göth. He was a ruthless and brutal Nazi soldier.
Oscar uses all his wealth and flattery to please Göth in order to save his factory workers from being slaughtered. Schindler's List itself is a list of people Schindler was able to save from Nazi atrocities.
The Grand Budapest Hotel
Release year: 2014
Genre: Adventure , Comedy , Crime , Horror
Production: American Empirical Pictures, Indian Paintbrush, Scott Rudin Production, Studio Babelsberg, TSG Entertainment
Directed by: Wes Anderson
Cast: Ralph Fiennes Tony Revolori Saoirse Ronan Adrien Brody Willem Dafoe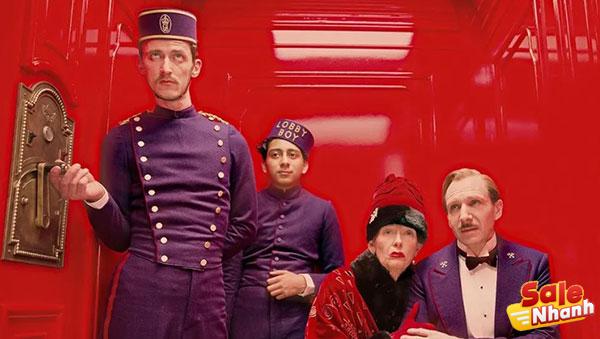 The Grand Budapest Hotel is a comedy film. The story of this film is a flashback of The Grand Budapest hotel owner, Monsieur Gustave (Ralph Ralph Fiennes).
The story opens with Mr. Moustafa (F. Murray Abraham) tells a story to a traveler. That person was a writer (Jewish Law). He told how ownership of the hotel fell into his hands.
He tells how Monsieur Gustave, the owner of the hotel, had an affair with one of his clients, Madame D (Tilda Swinton).
The relationship eventually got him into trouble when Madame D was found dead suddenly. Madame D turns out to have bequeathed Gustave a precious painting that led him to feud with Madame D's family.
Harry Potter and the Deathly Hallows – Part 2
Release year: 2011
Genre: Adventure , Fantasy , Mystery , School , Teen , War , Youth
Production: Heyday Films, Warner Bros. Pictures
Directed by: David Yates
Cast: Daniel Radcliffe Rupert Grint Emma Watson Ralph Fiennes Helena Bonham Carter Jim Broadbent Robbie Coltrane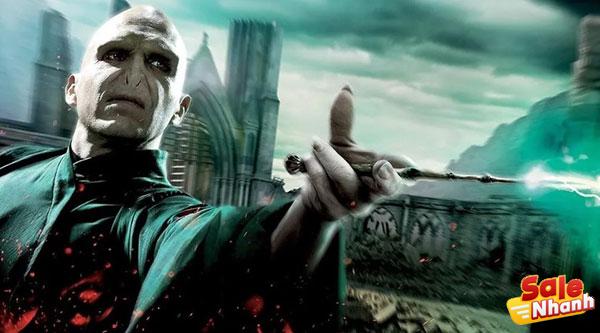 In this film by acclaimed author JK Rowling, Ralph Fiennes plays a villain named Lord Voldemort whose name is often not mentioned.
In Harry Potter and the Deathly Hallows Part 2, the task of Harry and his friends is still to find the Horcruxes to be destroyed. This magical object can turn Voldemort into an immortal being.
The quest to find the Horcruxes was discovered by Voldemort. This makes their search even more difficult. When Harry learns that the last wasps are in Hogwarts, he plans to return there.
Their efforts to return to Hogwarts were also thwarted as they had to deal with cannibals, specifically the followers of Voldemort.
In Bruges
Release year : 2008
Genre: Comedy, Crime, Drama
Produce : Focus Features, Detail Images, Film4
Directed by: Martin McDonagh
Actors: Colin Farrell, Brendan Gleeson, Ciarán Hinds, Elizabeth Berrington Ralph Fiennes,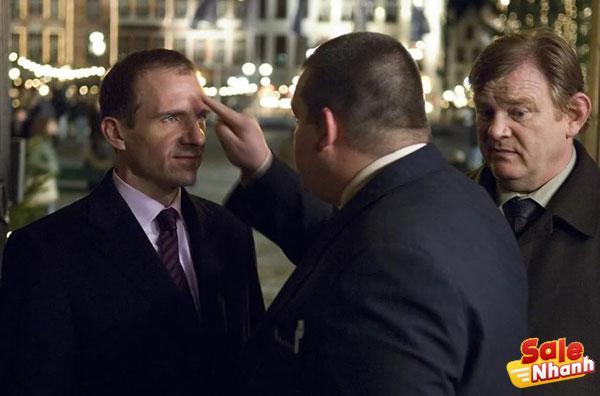 In Bruges is a movie about two assassins who are ordered to hide in Bruges, a city in Belgium.
Two assassins are Ken (Brendan Gleeson and Ray (Collin Farrell), they are waiting for the next order of their boss Harry Waters (Ralph Fiennes).
Harry's next order goes to Ken. A rather difficult order for him as he had to kill his comrade, Ray.
Ken doubts his master's orders, especially after a long stay in Bruges, the city that has turned him into a man who values ​​life. At the same time, Ray also has hope to find a new life for himself.
Skyfall
Release year : 2012
Genre: Action, Adventure, Horror
Production : Metro-Goldwyn-Mayer (MGM), Danjaq, Columbia Pictures
Directed by: Sam Mendes
Actors: Daniel Craig, Javier Bardem, Naomie Harris, Judi Dench, Ralph Fiennes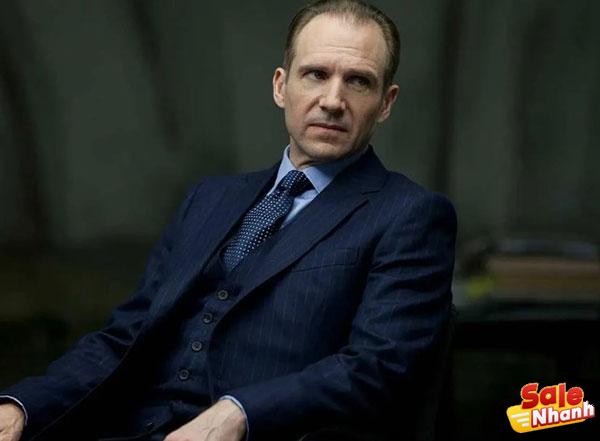 Skyfall is a movie about the famous spy James Bond known as 007. This movie tells about the names of secret agents leaked after Bond and his partner Eve (Naomie Harris) failed to catch. who stole the secret service's data.
This of course puts Bond's boss M (Judi Dench) under a lot of pressure. In this downfall, Ralph Fiennes plays Gareth Mallory, the new Chairman of the Commission and Security.
He will replace M after M's death while trying to catch the criminal who leaked the secrets of the spies to the public.
He is the second man to play the role of M after Robert Brown in 1989, which is usually played by women.
Harry Potter and the Deathly Hallows – Part 1
Release year: 2010
Genre: Adventure , Family , Fantasy , Mystery
Production: Heyday Films, Warner Bros. Pictures
Directed by: David Yates
Cast: Daniel Radcliffe Rupert Grint Emma Watson Helena Bonham Carter Jim Broadbent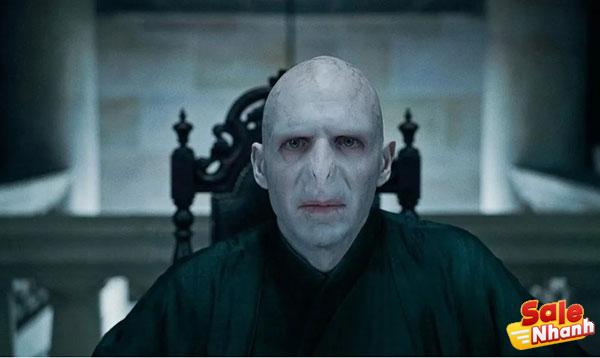 This Harry Potter film follows the adventures of Harry and his friends after the death of Dumbledore.
After Dumbledore's death, Voldemort managed to take over the Ministry of Magic and the whole Hogwarts School. Voldemort planned to kill Harry, who was still in hiding.
Before the Ministry of Magic was successfully taken over by Voldemort, the Ministry's people gave Dumbledore's relics to Harry, Ron, and Hermione.
Harry and his friends are trying to figure out the meaning of the three Dumbledore relics. They had to finish what Dumbledore had left to the three of them.
Harry potter and the Phoenix
Release year: 2007
Genre: Action , Adventure , Family , Fantasy , Fiction , Friendship , Mystery , School , Teen , Youth
Production: Heyday Films, Warner Bros. Pictures
Directed by: David Yates
Cast: Daniel Radcliffe Emma Watson Rupert Grint Brendan Gleeson Ralph Fiennes Adrian Rawlins Geraldine Somerville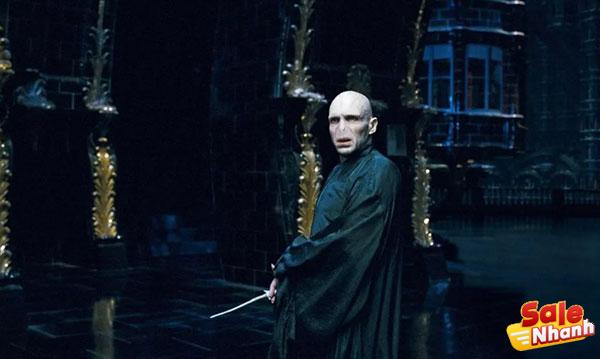 Harry Potter and the Order of the Phoenix is ​​the sequel to the fifth Harry Potter film by author JK Rowling. In the fifth film, it tells of the return of Voldemort, who is not trusted by anyone.
On the other hand, many people think that Harry has lost his mind. Rumors of Voldemort's return prompted the Ministry of Magic to intervene.
The ministry appoints a new defense teacher, Dolores Umbridge (Imelda Staunton). This defensive master often gets Harry in trouble.
In addition, Harry also has frequent nightmares and has visions linking him to Voldemort. This was what finally lured Harry into a trap set by Voldemort.
The Reader
Release year : 2008
Genre: Drama, Romance
Produce : The Weinstein Company, Studio Babelsberg, Mirage Enterprises
Directed by: Stephen Daldry
Actors: Kate Winslet, Ralph Fiennes, Bruno Ganz, Jeanette Hain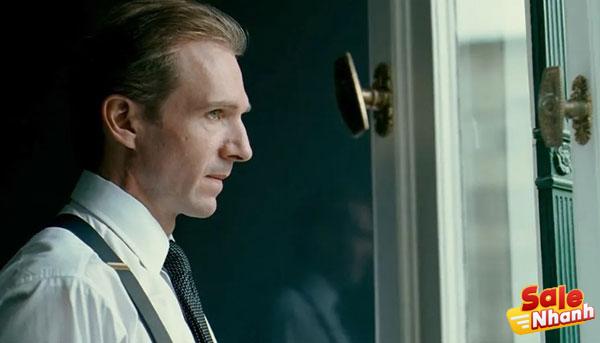 The Reader is a film adaptation of the novel of the same name by Bernard Schlink. The film is about the relationship between Hanna (Kate Winslet) and Michael (Ralph Fiennes).
This relationship started when Michael (David Kross) was 15 years old while Hanna was 36 years old. Their relationship did not last long because Hanna left without telling Michael.
The two met again when Michael (Ralph Fiennes) was continuing his studies at Heidelberg University, majoring in Law. Michel was observing a congregation that was part of a conference.
There he saw Hanna in the seat of the accused for the massacre of Jews in the concentration camp. From there Michael finally learned that Hanna was keeping a big secret.
Quiz Show
Release year : 1994
Genre: Biography, Drama, History
Production : Baltimore Pictures, Ricardo Mestres Productions, Hollywood Pictures
Directed by: Robert Redford
Actors: Ralph Fiennes, John Torturro, Rob Morrow, Paul Scofield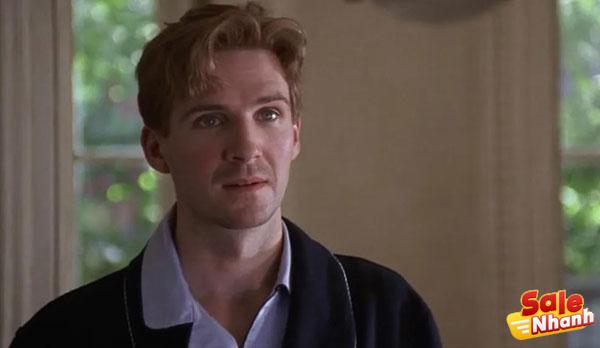 The Quiz Show is based on a memoir by congressional attorney Richard N. Goodwin (Rob Morrow). He investigates a case of a TV quiz show where the winner is sorted.
The popular quiz show was broadcast on NBC Television as Twenty-One in 1958. The defending champion of the Twenty-One quiz competition at the time was Herbie Stampel (John Torturro). Problems arise when Charles Van Doren (Ralph Fiennes) joins the inspection.
Van Doren himself is the son of a famous literary family. Initially he did not want to accept the answer provided by the producer. But as he neared his victory, he also agreed to accept the answer that was provided.
The English Patient
Release year : 1996
Genre: Drama, War, Romance
Produce : Tiger Moth Productions, Miramax
Directed by: Anthony Minghella
Actors: Ralph Fiennes, Juliette Binoche, Willem Dafoe, Kristin Scott Thomas, Colin Firth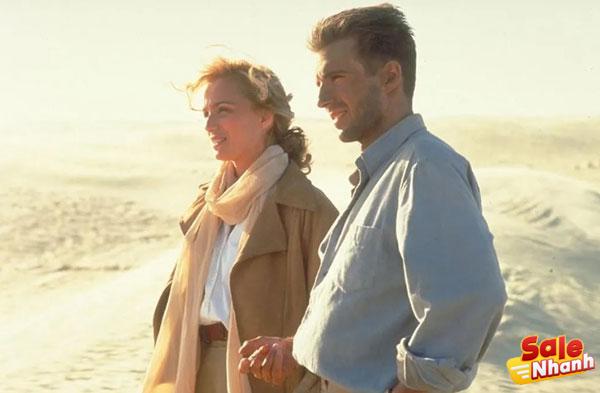 The English Patient is a film adaptation of the novel of the same name by Michael Ondaatje. The story begins with a British plane crash in a desert in Africa.
This accident left a man with burns all over his body. The man with amnesia should be called the British Patient (Ralph Fiennes).
This British man is cared for by a nurse named Hanna (Juliette Binoche). The arrival of a Canadian intelligence officer David Caravaggio (Willem Dafoe) slowly reveals the patient's memories.
The memories will reveal his love affair with Katherine Clifton (Kristin Scott Thomas), the wife of his own explorer friend.
So those are some of the movies starring Ralph Fiennes that have become his best films. One of the famous films in which he starred is the popular Harry Potter series.
His demonic character Voldemort could be an iconic role that will always be remembered by many
But aside from the Harry Potter movies, Ralph Fiennes also acted in various films that even received good reviews, such as The English Patient.
This movie even won multiple Oscars. Every movie Ralph Fiennes plays will surely make you satisfied with the quality of his acting.
Salenhanh – Product review blog
Address: 115 Nguyen Van Qua, Tan Hung Thuan Ward, District 12, Ho Chi Minh City
Website: https://salenhanh.com
Mail: Salenhanh.com@gmail.com
#salenhanh #Reviewsalenhanh