Park Yoo Na is a talented young actress who has continuously appeared in many films that have received a lot of positive reviews thereby bringing her name to a new level.
Before being known for the Webtoon-based drama "Secret of an Angel", this 1997-born actress has appeared in a series of TV series, including many hit dramas with high ratings. . For those of you who are mesmerized by actress Park Yoo Na's charms and want to know which movies she has starred in, check out the article below!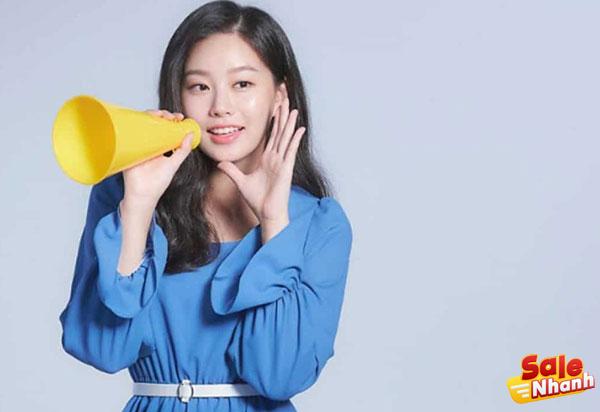 Movie Cheer Up!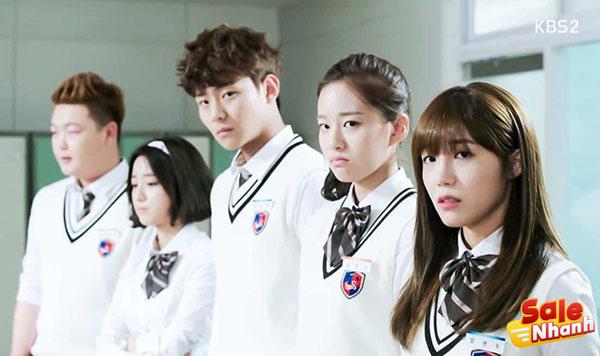 Release year : 2015
Genre: Teen, Romance, Drama
Network : KBS
Produce : Cheer Up SPC, CUTE Content
Director : Lee Eun Jin
Actors: Jung Eun Ji, Lee Won Geun, Chae Soo Bin, Cha Hak Yeon, Ji Soo
Episodes : 12
Congratulations! or Sassy Go Go is the beginning of Park Yoo Na's journey to become an actress in the world of drama series. Here he had the opportunity to play a character named Jung Eun, a high school student who is also a member of the dance club The King.
The drama tells the story of the dance club The King consisting of students with weak academic performance and the elite club 'BaekHo' consisting of the best students. At one point, two clubs with different backgrounds were forced to join forces and form a cheerleading group.
Movie Stranger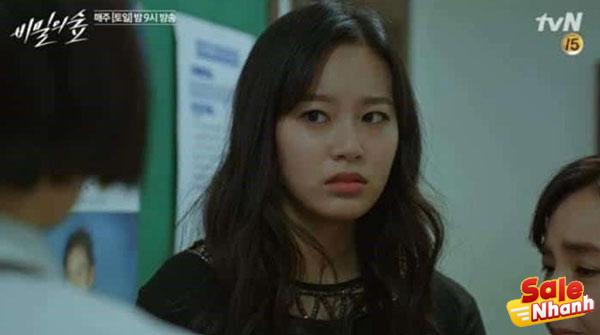 Release year : 2017
Genre: Horror, Mystery, Crime, Drama, Investigation
Network : tvN
Produce : Signal Entertainment Group, IOK Media
Directed by: Ahn Gil Ho
Actors: Cho Seung Woo, Bae Doo Na, Lee Joon Hyuk, Yoo Jae Myung, Shin Hye Sun
Episodes : 16
After playing a role in a youth-themed drama, Park Yoo Na returned to the small screen when participating in a crime drama titled "Stranger or Secret Forest". In this drama project, Park Yoo Na tests her acting skills by playing the role of Kwon Min Ah, a prostitute who is the main witness in a case.
Stranger himself tells the story of a prosecutor named Hwang Shi Mok, who lost his sense of empathy due to brain surgery he underwent while in school. One day, he is faced with a murder case and there he meets detective Han Yeo Jin. Later, the two work together to crack the case which turns out to be the door to a much larger case.
The Package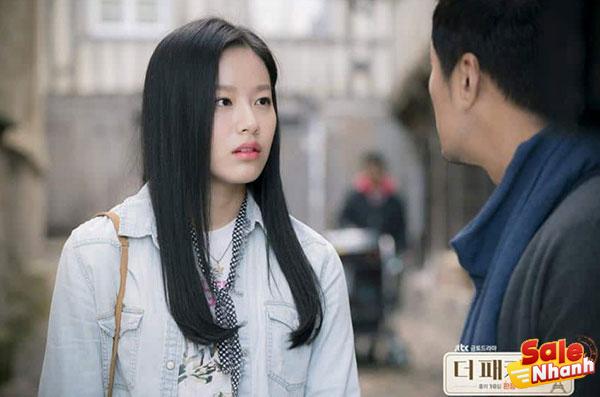 Release year: 2017
Genre: Adventure, Friendship, Mystery, Comedy, Romance, Life, Drama
Network: JTBC
Production: The Package SPC, JYP Pictures, Drama House
Directed by: Kim Jin Won, Jun Chang Geun
Actors: Jung Yong Hwa, Lee Yeon Hee,
Episodes: 12
The Package tells the story of a Korean girl named Yoon So So, a tour guide "Luxury Luxury Tour Package: 1 Week In France" with 7 Korean tour participants. with each unique story.
One of these tourists, Jung Na Hyun, is a character played by Park Yoo Na. Na Hyun goes on vacation to France with a man named Jung Yeon Sung, who they didn't expect to be her biological father.
My ID Is Gangnam Beauty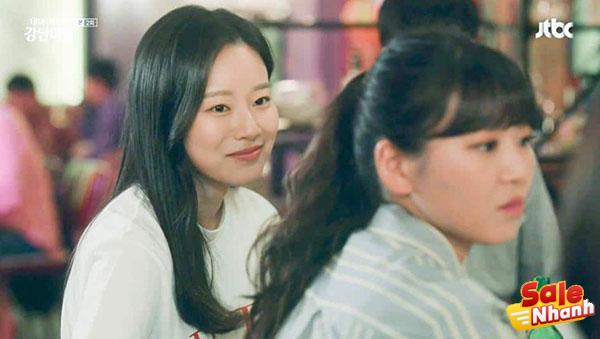 Release year : 2018
Genre: Romance, Comedy
Network: JTBC
Production: Arts & Culture
Directed by: Choi Sung Bum
Actors: Im Soo Hyang, Cha Eun Woo
Episodes: 16
This drama tells the story of a girl named Kang Mi Rae, who was bullied during her school days because of her looks. So he decided to have plastic surgery and start a new life at university. However, there he did meet his old schoolmate again.
In this melodrama about beauty standards, Park Yoo Na competes with her high school classmate, Cha Eun Woo. The character he plays here is Yoo Eun, a freshman majoring in Chemistry with a chic personality and always upholding justice.
So Close, Yet So Far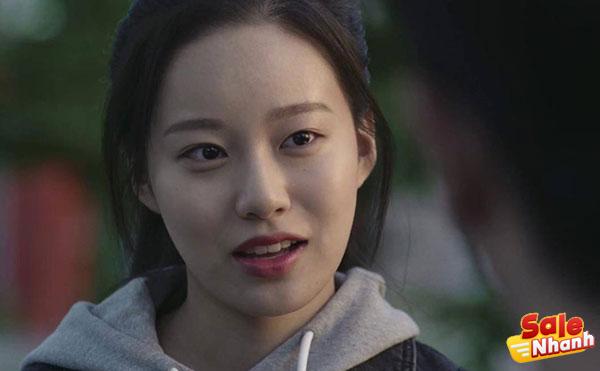 Release year: 2018
Genre: Drama, Sports
Network: KBS
Producer: KBS Drama Production
Directed by: Hwang Seung Gi
Actors: Kim Min Seok, Park Yoo Na, Park Han Sol
Episodes: 1
So Close, Yet So Far is one of the KBS special series titles for the ninth season. In this sports-themed short film, Park Yoo Na is entrusted with the main role of Joo Young Joo.
The story of this drama begins with Young Joo, a national perm girl who suffers from tinnitus which causes her to become a substitute player. After the incident, Young Joo returned to her hometown. There, they met former curler Sung Chan and they decided to become partners for the mixed doubles roll soccer team.
Movie SKY Castle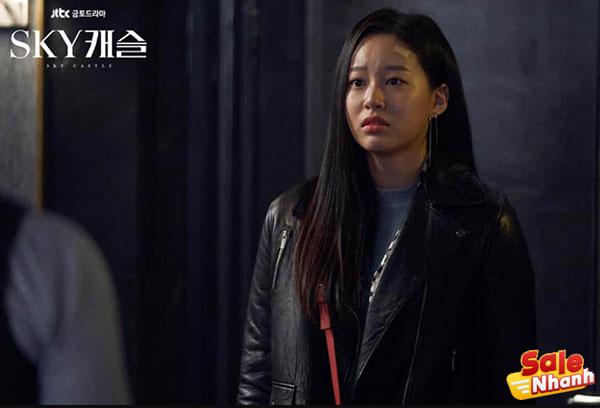 Release year: 2018
Genre: satire, drama, black comedy
Network: JTBC
Produce: HB Entertainment, Drama House JTBC
Directed by: Jo Hyun Tak
Actors: Yum Jung Ah, Kim Seo Hyung, Lee Tae Ran, Yoon Se Ah, Oh Na Ra
Episodes: 20
SKY Castle is a satirical drama depicting the lives of upper-class families who place great importance on education. Parents are obsessed with being willing to do anything to get their children to get good grades in school and get into prestigious universities because of the family's reputation.
In this drama, Park Yoo Na will reunite with veteran actress Yoon Se Ah. In contrast to the TV series Stranger, here the two are paired as mother and daughter. The character he plays in SKY Castle is Cha Seri, the eldest and proud son of the Cha family, who was originally told as a student at Harvard University.
Movie Two Hearts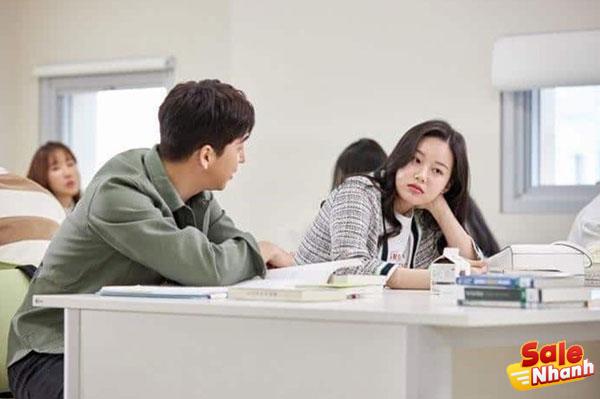 Release year: 2019
Genre: Friendship, Romance, Youth, Sports
Network: Naver TV Cast, KBS World
Produce: KBS
Directed by: Lee Young Jin
Actors: Baro, Park Yoo Na, Kim Wook, Seo Yoo Na, Kim Ga Eun
Episodes: 6
Two Heart is a soccer-themed web drama produced by KBS. Here, Park Yoo Na is offered to play the character Yoo Sun Woo, the first love of the male lead played by Baro.
This web drama revolves around Cha Sun Woo, a soccer genius who was nicknamed "little Messi" as a child. However, his journey to becoming a professional player hit a roadblock as he faced many difficult situations that he never expected. In addition, he has a conflict with his close friend Young Jae and his first love Yoo Sun Woo.
Movie Hotel del Luna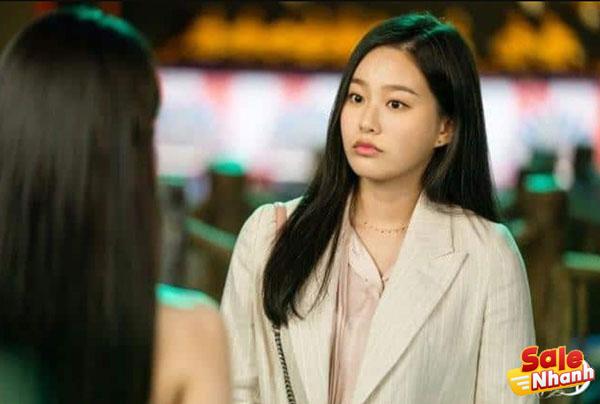 Release year: 2019
Genre: Mystery, Horror, Comedy, Romance, Drama, Fantasy
Network: tvN
Manufacture: GT: st
Director: Oh Choong Hwan
Actors: IU, Yeo Jin Goo
Episodes: 16
Hotel del Luna is a supernatural hotel where its employees and customers are wandering spirits who had unresolved problems while they were still alive. The owner of this hotel is Jang Man Wool, a woman who loves luxury and has a bad temper. He is cursed for the great sin he committed and is tied to the hotel.
Park Yoo Na herself has been cast as a character named Song Hwa, who is a princess in the Goguryeo era and has a conflict with Man Wool. In the present, he transforms into Lee Mi Ra, who turns out to be Chang Sung's ex-girlfriend, the general manager at Hotel del Luna.
Movie True Beauty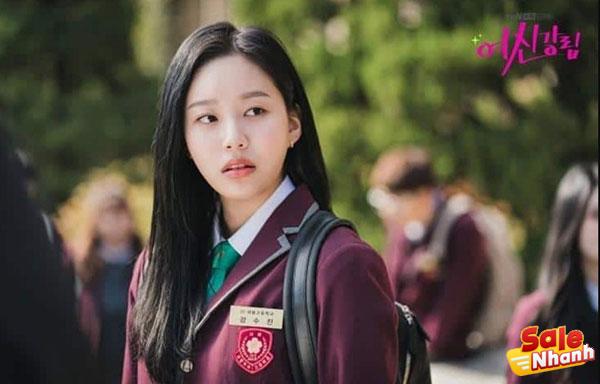 Release year: 2020
Genre: Comedy, Romance, Youth, Drama
Network: tvN
Produce: Bon Factory Worldwide, Studio WOMEN
Director: Comedy, Romance, Youth, Drama
Actors: Moon Ga Young, Cha Eun Woo , Hwang In Yeop , Park Yoo Na
Episodes: 16
Well, if this movie is average, you have to get used to it. Here Park Yoo Na plays a character named Kang Soo Jin, a natural beauty, smart, brave and from a wealthy family. Despite his perfect appearance, behind the scenes, it turns out that he has a problem with his father.
True Beauty's story begins with a student named Im Ju Kyung, who is not confident in her appearance because she is often made fun of by her friends. From there, she learned to do makeup by watching videos on the Internet. After mastering makeup techniques, she transformed herself into a beauty that many people admired.
Those are 9 dramas starring actress Park Yoo Na. Over the past 5 years, he has proven that he can portray a variety of characters in a variety of drama genres. So besides True Beauty, which movie of Park Yoo Na will you watch?
Salenhanh – Product review blog
Address: 115 Nguyen Van Qua, Tan Hung Thuan Ward, District 12, Ho Chi Minh City
Website: https://salenhanh.com
Mail: Salenhanh.com@gmail.com
#salenhanh #Reviewsalenhanh