What do you think when you hear the name Park Shin Hye? Surely many people will think of the movie Miracle in Cell No. 7 that is one of the movies starring Park Shin Hye is very popular not only in Vietnam but also around the world. However, Park Shin Hye not only starred in that one movie, but she was previously loved in many of the films she acted in.
Shin Hye is very talented in acting, so it's no wonder that there are so many dramas and movies that she has starred in. Let's take a look at the top movies with the participation of Park Shin Hye with Salenha Movie.
Phim Miracle in Cell No. 7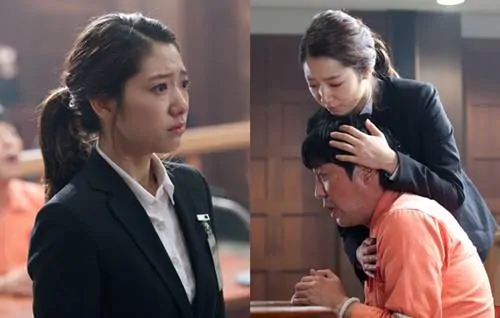 Released: 2013
Genre: Comedy, Drama
Produce : Fineworks / CL Entertainment
Directed by: Lee Hwan-Kyung
Actors: Park Shin-Hye, Ryu Seung-Ryong, Oh Dal-Su, Kal So-Won
If it's a movie starring Park Shin Hye, there's bound to be a lot of people who know. Is the Miracle in Cell No. 7, a saddest Korean film and arguably one of the most successful Korean films. Here, Shin Hye plays the adult Ye-Sung.
He tries desperately to defend and clear the name of his father, who has been accused. Ye-Sung grew up to be a lawyer. Park Shin-Hye begins the story of her childhood when she was still with her father. The role played by Park Shin Hye is said to be very engaging and can put the audience in a sad atmosphere.
Phim The Beauty Inside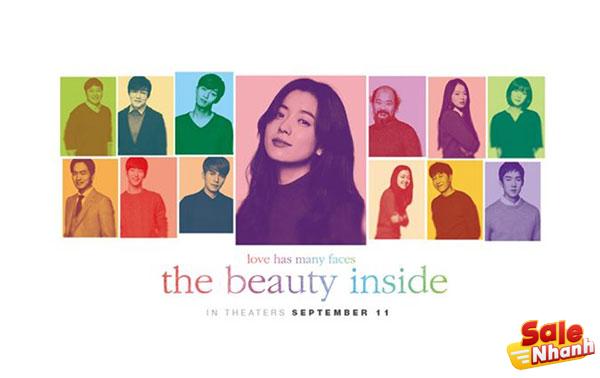 Released: 2015
Genre: Drama, Romance
Produce : Yong Film
Directed by: Baek Jeong-Yeol
Actors: Han Hyo-Joo, Park Seo-Joon, Ueno Juri
Although Park Shin-Hye only plays a cameo role, she is quite holistic and professional in performing her role. That's right, Park Shin-Hye doesn't appear much in this 2015 film. However, the beauty on her face as well as her acting talent can be seen in the movie called The Beauty Inside.
This is a movie about an interior designer who wakes up with a different body every day. Sometimes he becomes a man, a child, an adult woman, or even a white person. He is the same person with a different body, appearance and face.
Towards the end, designer Woo-Jin (Park Seo Joon), falls in love with a woman named Yi-Soo (Han Hyo-Joo). So how can Woo-Jin fight for his love if he has to change every day? Can Yi-Soo accept Woo-Jin's shortcomings?
Movie Call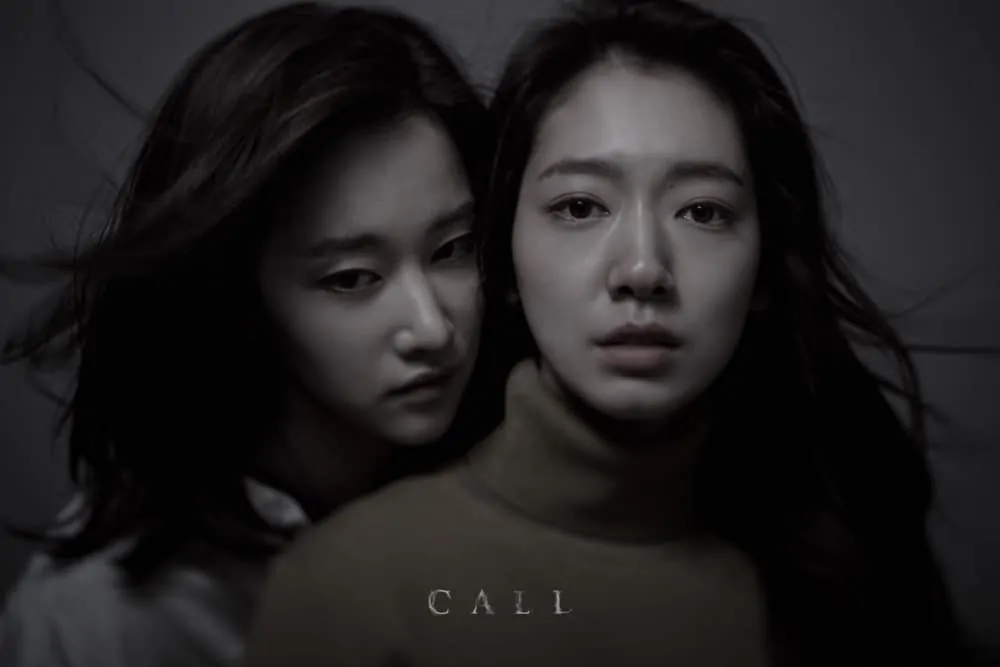 Released: 2020
Genre: Horror
Produce : Yong Film
Directed by: Lee Chung-Hyun
Actors: Park Shin-Hye, Jeon Jong-Seo, Kim Sung-Ryung
The movie Call tells the story of two women, Seo-Yeon (Park Shin-Hye) and Young-Sook (Jeon Jong-Seo) who communicate with each other through a mysterious phone. Both live in different times.
Seo-Yeon herself is from the future, while Young-Sook is a woman with roots in the past. This thriller was released in South Korea at the end of March 2020.
Phim My Annoying Brother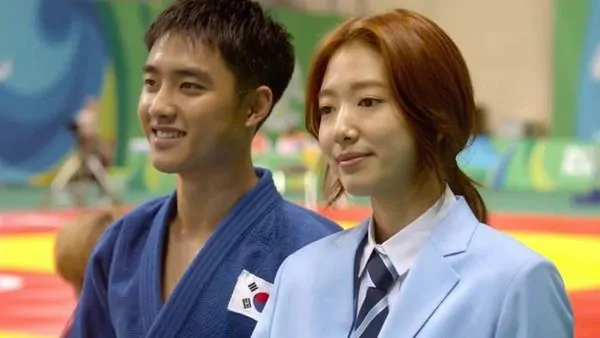 Released: 2016
Genre: Comedy, Drama
Produce : Good Choice Cutout
Directed by: Kwon Soo-Kyung
Actors: Park Shin-Hye, Do Kyung-So0, Jo Jung-Suk
Well, if the movie My Annoying Brother put Park Shin-Hye in acting competition with EXO member Do Kyung-Soo. That's right, in My Annoying Brother, Park Shin-Hye had to be quite satisfied with the companion role. However, without his presence, of course My Annoying Brother would not have followed the story.
So, Shin Hye played the role of Lee Soo-Hyun. He himself will always encourage Doo-Young (Do Kyung-Soo) to return as a trusted judo athlete. Soo-Hyun is also the one who helps Doo-Young and his brother, Doo-Shik (Jo Jung-Suk) get back together.
Movie Love Phobia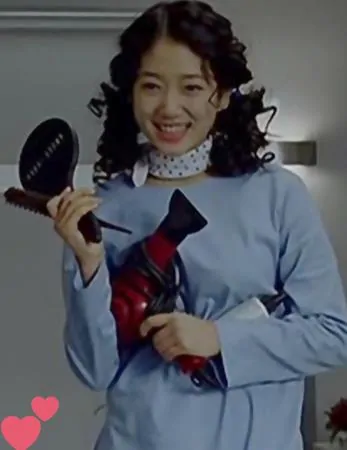 Released: 2006
Genre: Romance
Production : Cinema Service
Directed by: Kang Ji-Eun
Actors: Cho Seung-Woo, Kang Hye-Jeong
This is a movie that was made in 2006 and in this movie titled Love Phobia, Park Shin Hye was not given the opportunity to take the lead role. Even so, his acting skills can be considered professional and quite good. Park Shin Hye herself was caught playing the role of Byeon-Ja, the roommate of the lead character A-Ri, while in the hospital.
The short story Love Phobia tells the story of a strange girl named A-Ri (Kang Hye-Jung) who is feared by her friends. However, not all friends are afraid of him, because one of his male friends named Cha Jo-Kang (Jo Seung Woo) actually has a crush on him. Unfortunately, A-Ri is very mysterious and causes a lot of trouble, reportedly A-Ri is an unlucky girl. Is that true? Instead of being curious, watch the movie Love Phobia directly, will you?
Phim The Royal Tailor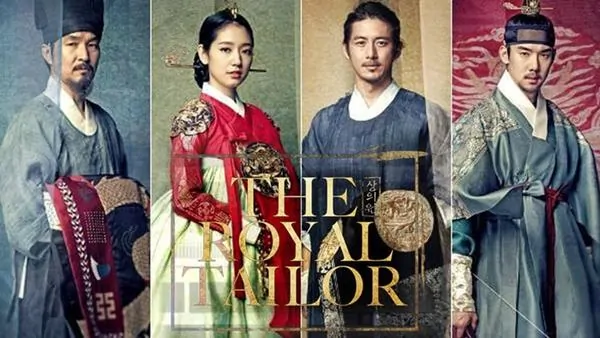 Released: 2014
Genre: Drama
Sản xuất : Fieldil Pictures, Waw Pictures
Directed by: Lee Won-Suk
Actors: Park Shin-Hye, Han Suk-Kyu, Go-Soo
In 2014, Shin Hye played the empress in the Korean royal era in the film The Royal Tailor directed by Lee Won-Suk. Yes, the movie starring Park Shin Hye is pretty serious. The Royal Tailor is about a skilled seamstress capable of making beautiful clothes for the royal family, including Queen Shin Hye.
However, the issues kept changing and it made the people of the kingdom even more annoyed with the tailor. Not to mention the queen of the kingdom was annoyed because the king had never touched her at all. Will all the problems be solved?
Phim Heart Blackened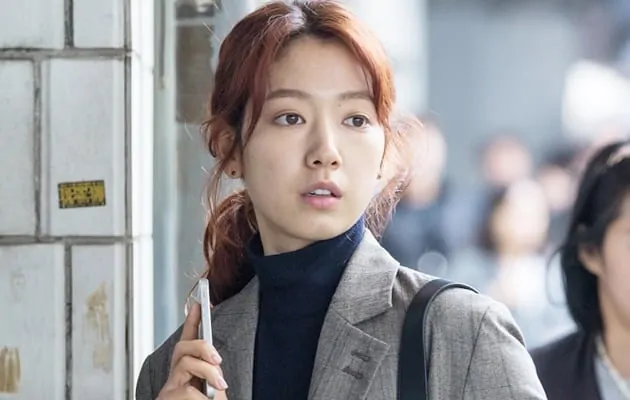 Released: 2017
Genre: Drama, Crime
Produce : Yong Film
Directed by: Jung Ji-Woon
Actors: Park Shin-Hye, Choi Min-Sik, Ryu Jun-Yeol
The film titled Heart Blackened by Jung Ji-Woon tells the story of a girl who is accused of killing her future stepmother. The child, Im Mi-ra (Lee Soo-Kyung), shows a distaste for his future stepmother, Park Yu-Na (Honey Lee).
Until one day, Mi-Ra invites Yu-Na to a dance club. Unfortunately, Yu-Na dies unnaturally, plus CCTV shows that Mi-Ra stabbed Yu-Na with her car to death. Mi-Ra's father is not silent, he is ready to spend all his money and possessions to defend his son.
In the end, Cho Hye-Jung (Park Shin Hye), as Mi-Ra's defense lawyer, must fight desperately to settle all the accusations against Mi-Ra. Is Mi-Ra the real killer? Please watch this drama starring Park Shin Hye, friends!
Phim Cyrano Agency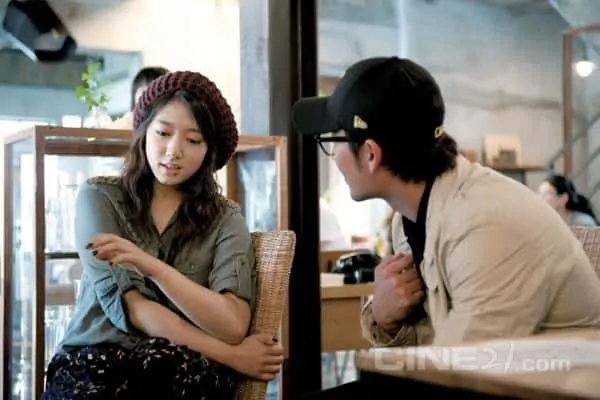 Released: 2010
Genre: Comedy, Romance
Produce : Myung Films, Lotte Entertainment
Directed by: Kim Hyun-Seok
Actors: Park Shin-Hye, E0m Tae-Woong, Daniel Choi, Lee Min-Jung
In director Kim Hyun-Seok's film, Park Shin-Hye is trusted to play Min-Yeong, a makeup artist in a company called Cyrano. This is not an entertainment company that launches actresses or idols, huh. However, Cyrano Agency is a matchmaking agency.
The story begins with the hard work of Min-Yeong and his co-workers to help someone find their soul mate. Then, one day, a CFO comes and asks for help to be paired with a woman who turns out to be the former boss of the Cyrano company. Can they meet the needs of their customers? Find the answer in the movie Cyrano Agency.
Phim Green Days: Dinosaur and I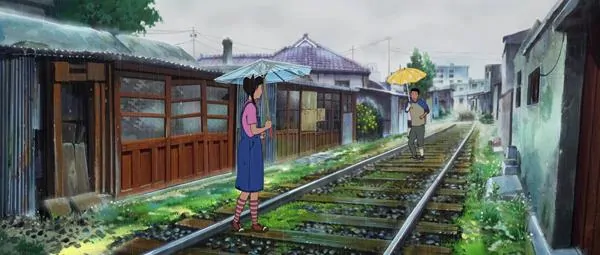 Released: 2010
Genre: Animation, Drama, Family
Produce : Meditation in pencil
Directed by: Ahn Jae-Hoon, Han Hye-Jin
Actors: Park Shin-Hye, Jeon Hye-Yeong, Oh Yeon-Seo
Park Shin-Hye was asked to voice the main character in the Korean animated film, Green Days: Dinosaur and I. This movie is an animated film with a romantic genre and some comedy elements. Park Shin-Hye voices the character Yi-Rang, a young girl who gave up on being an athlete. Until one day, he is a little jealous of his new friend Soo-Min (Oh Yeon-Seo).
For some reason, Yi-Rang and Soo-Min see each other all the time, and it upsets Yi-Rang. The reason is, Soo-Min is always lucky, thanks to his pretty face. At the same time, Yi-Rang's male friend Cheol-Soo (Song Chang-Ui) invites him to start training so that he can return to his career as an athlete.
Unfortunately, Yi-Rang refused. However, will Yi Rang change his mind and accept Cheol-Soo's offer? Watch the story unfold in the movie Green Days: Me and the Dinosaur.
Phim One Perfect Day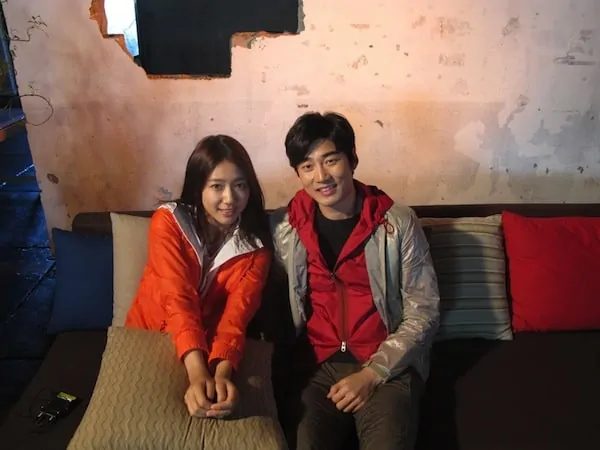 Released: 2013
Genre: Comedy, Romance
Production : MOG Interactive, Greem Film Company
Directed by: Kim Jee-Won
Actors: Park Shin-Hye, Yoon Kye-Sang, Park Soo-Jin
Although this is not a long film and only a short film, Park Shin-Hye's acting is quite good. The drama tells the story of a young man named Un-Cheol (Yoon Kye-Sang) who always fails in love affairs.
Until one day, he joins a blind dating show where he meets Yoo-Jin (Park Soo-Jin). Unfortunately, Yoo-Jin was affected by Un-Cheol's strange and dry behavior. In the end, Un-Cheol decided to confide in his father. However, his father actually invited him to play rock-paper-scissors and taught his son many things.
After playing with his father, he sees a stray dog ​​and intends to return the dog to its owner, Eun Hee (Park Shin Hye). However, after meeting Eun-Hee, Un-Cheol invites him to play rock-paper-scissors, if Un-Cheol wins then Eun-Hee must date him, and if he loses, Un-Cheol withdraws. Will Un Cheol win?
Phim Evil Twins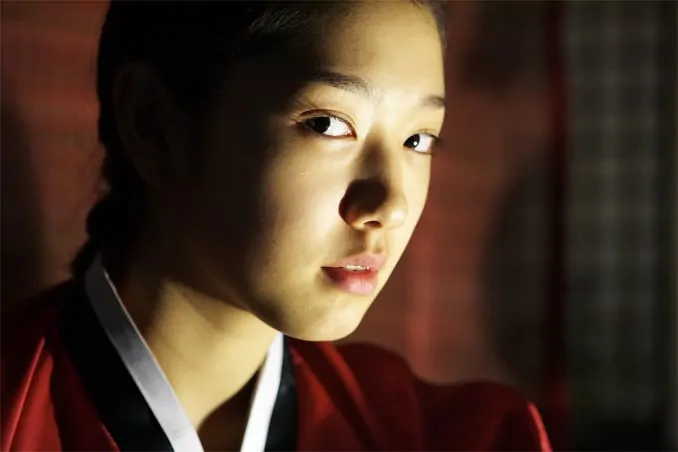 Released: 2007
Genre: Drama, History, Horror
Production : Studio Box
Directed by: Kim Ji-Hwan Stars
: Park Shin-Hye, Jae-Hee, Yang Geum-Seok
Park Shin-Hye's acting talent is undisputed. If in 2006 he could only be satisfied with a companion role, in the movie "Demon Twins", Shin Hye was found in the main role.
This drama tells the story of twins named So-Yeon and Hyo-Jin. One of them died from drowning. So-Yeon, being the surviving twins, started having strange dreams since the incident, even some of her friends died without any natural cause.
As it turns out, the surviving So-Yeon is not the real So-Yeon. What happened to So-Yeon? Will Hyo-Jin succeed in getting revenge on her twin brother? It's full of mystery! And this is one of those Korean horror movies that are quite intense.
Movie #Alive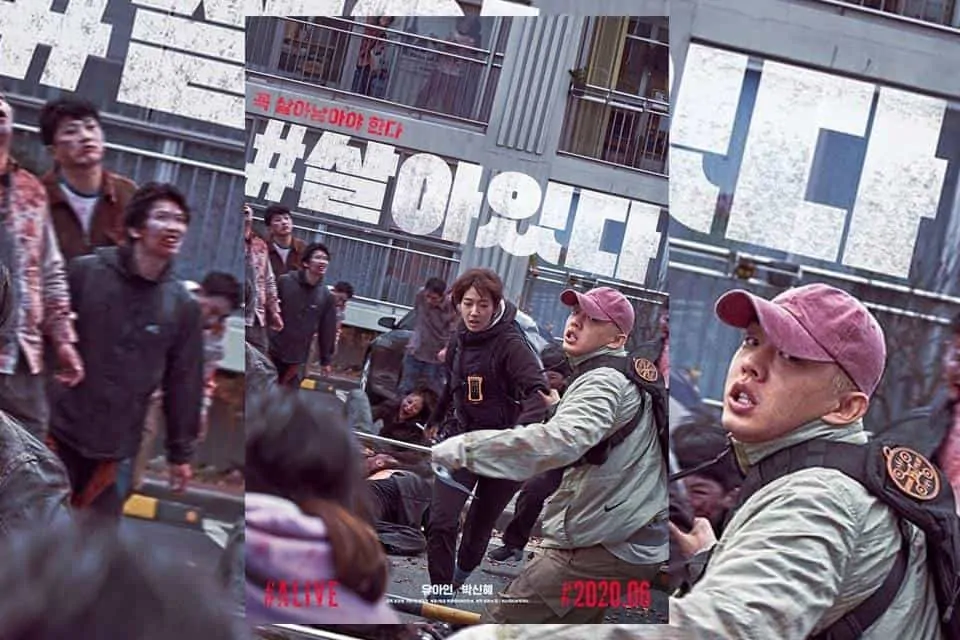 Release : 2020
Genre: Horror, Drama,
Production : Zip Cinema, Perspective Pictures
Directed by: Il Cho
Actors: Yoo Ah-in, Park Shin-hye
Not inferior to "Train to Busan", this zombie-themed survival horror film is equally attractive and tense. The film tells the story of the chaotic and out-of-control Seoul city due to a mysterious disease that infects humans and turns them into zombies.
Here Park Shin Hye plays Kim Yoo Bin, and Yoo Ah-in plays Joon Woo, two people who don't know each other at first, but because of the urgency of the same need to survive the zombie attack, they searched together. help save them. Be safe.
Prepare yourself because there will be many scenes that will surprise you. Curious? Let's watch the movie together!
Salenhanh – Product review blog
Address: 115 Nguyen Van Qua, Tan Hung Thuan Ward, District 12, Ho Chi Minh City
Website: https://salenhanh.com
Mail: Salenhanh.com@gmail.com
#salenhanh #Reviewsalenhanh