Park Ji-hwan has been known as one of Korea's national actors since he started his career in the entertainment industry with Yellow Hair (1999) and The City of Violence (2006). This year, he starred in the Korean drama Our Blues as a struggling single father.
Park Ji-hwan's career has been on the upswing since he starred in The Outlaws (2017) alongside Ma Dong-seok. Want to know what other movies he's starred in? For more details, here are the best movies starring Park Ji-hwan that Salenhanh wants to send to you
Hansan: The Emergence of Dragon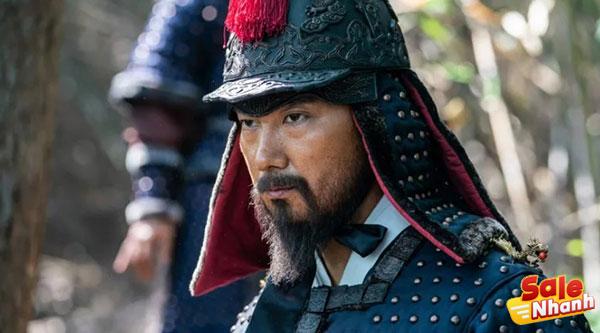 Release year 2022
Genre Action , Drama , History , War
Produce Big Stone Pictures , CJ Entertainment
Director Kim Han Min
Cast Park Hae Il Byun Yo Han Ok Taec Yeon Kim Sung Gyu
Hansan: The Coming of the Dragon focuses on one of the greatest figures in Korean history, Admiral Yi Sun-sin. This character was assigned to Park Hae-il. Set in 1592, it is said that Korea is facing a naval battle with Japan on Hansan Island.
This battle begins the current Roaring phenomenon event. This film depicts how Korea led by Admiral Yi Sun-sin defeated the Japanese fleet in the waters off Hansan-do.
In addition to the participation of famous Korean actors and actresses, this film also stars Park Ji-hwan, who plays Na Dae-yong, one of the supporting actors.
The Roundup
Release year 2021
Genre Action , Crime
Produced by BA Entertainment , Big Punch Pictures , Hong Film
Director Kang Yoon Sung, Lee Sang Yong
Cast Ma Dong Seok Son Seok Koo Choi Gwi Hwa
The Roundup is the second film from The Outlaw (2017), in which the story follows a notoriously tough detective named Ma Seok-do (Ma Dong-seok). Seok-do's prowess has earned him the nickname the Star Police. He is also respected by his colleagues.
The Roundup depicts a sequel to the story Seok-do is now tasked with pursuing Jang Cheng's team leader, Kang Hae-sang (Son Seok-gu). They had to bring the gang members back to Korea. Seok-do and his associates go to Vietnam and extradite Hae-sang.
However, in Vietnam, they discovered many surprising murders, one of which was the murder of the son of a Korean business tycoon. In this chase adventure film, Seok-do and his team, Park Ji-hwan are also present playing Jang Il-soo's character.
The Pirates: The Last Royal Treasure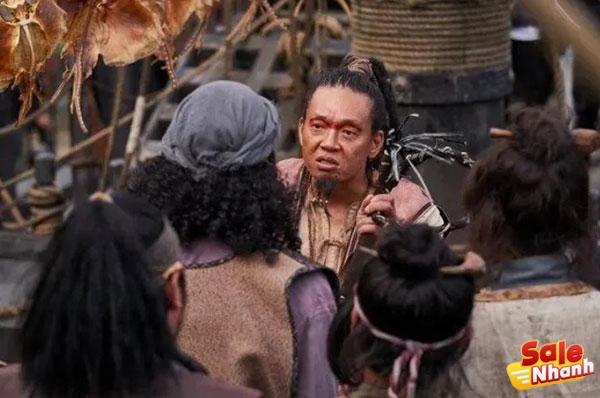 Release year 2022
Genre Action , Adventure
Produce ANEW , Lotte Entertainment , Oscar 10 Studio
Director Kim Jung Hoon
Cast Kang Ha Neul Han Hyo Joo Lee Kwang Soo Kwon Sang Woo Chae Soo Bin Oh Se Hun
The Pirates: The Last Royal Treasure follows the adventures of a group of pirates sailing across the ocean in search of treasure belonging to the royal family. There's a character named Woo Moo-chi (kang Ha-neul), formerly a bandit, and his right-hand man prefers life on a ship rather than on land.
There is also Captain Hae-rang (Han Hyo-joo) and his crew, who have Moo Chi-like desires to control the royal family's treasure.
However, they meet a big enemy, which is Boo Heung Soo (Kwon Sang-woo). In this film, which also stars Oh Se-hun, Park Ji-hwan appears as one of the supporting actors, namely Ah Gwi.
The Battle: Roar to Victory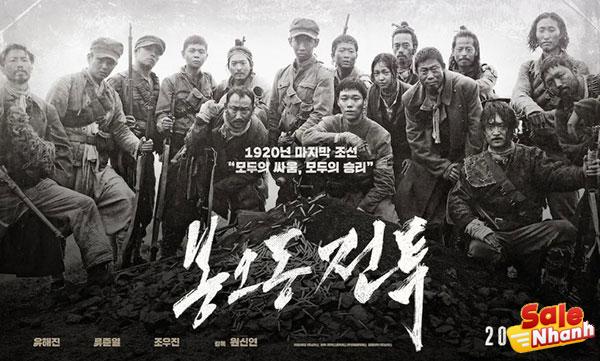 Release year: 2019
Genre: Action, Drama, History
Production: Big Stone Pictures, Showbox Entertainment, W Pictures
Directed by: Won Shin-Yeon
Actors: Yoo Hae-Jin, Ryu Jun-Yeol, Jo-Woo-Jin
The story in the film is based on the events of the 1920 Battle of Bongondong. This battle is a confrontation between the Korean freedom fighters and the Japanese army when the country of Ginseng was under Japanese domination.
Hwang Hae-chul (Yoo Hae-jin) is a member of the Korean freedom fighters who carry out a secret money transfer operation for the Korean government while in Shanghai.
Hae-chul, who was once a bandit, meets a young warrior, Lee Jang-ha (Ryu Jun-yeol), a trusted sniper who later becomes his comrade. ta.
But they don't know that there is danger lurking behind them. Well, in addition to the two main characters, Park Ji-hwan also appeared in this movie. He plays the Japanese soldier, Lieutenant Arayoshi Shigeru.
1987: When the Day Comes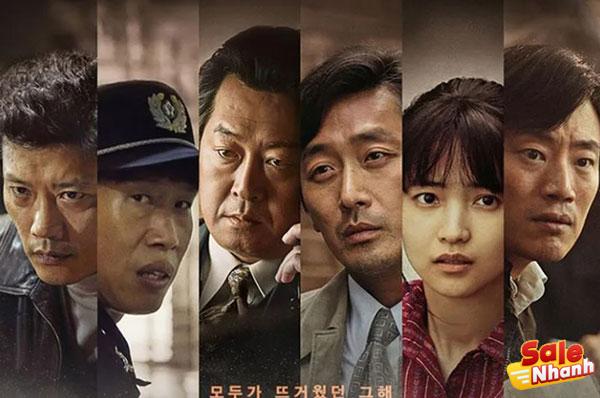 Release year: 2017
Genre: Drama, History
Produce: Woojeung Films
Directed by: Jang Joon-hwan
Actors: Kim Yoon-seok, Ha Jung-woo, Yoo Hae-jin, Kim Tae-ri, Park Hee-soon, Lee Hee-joon
The story in this movie opens with the story of a student named Park Jong-chul (Yeo Jin Goo) who died while being questioned by the police. At that time, North Korea was in chaos and the police were hunting the communists. Jong-chul is said to be one of the communists wanted by the police.
Park Cheo-won (Kim Yoon-seok) who is responsible for Jong-chul's death remains a mystery. Jong-chul's family and wife were not introduced to see the body. He was even cremated without his family's consent.
This case began to come to light when Yoon Hee (Kim Tae-ri) gave a notebook to a priest. The notebook of the warden where Jong-chul is being held records what happened to the poor prisoner. It also contains the names of the policemen who questioned Jong-chul.
In the film depicting this important milestone in Korean history, Park Ji-hwan was given a role even though he was not the main character. Here he plays the role of Lieutenant Hwang.
The Outlaws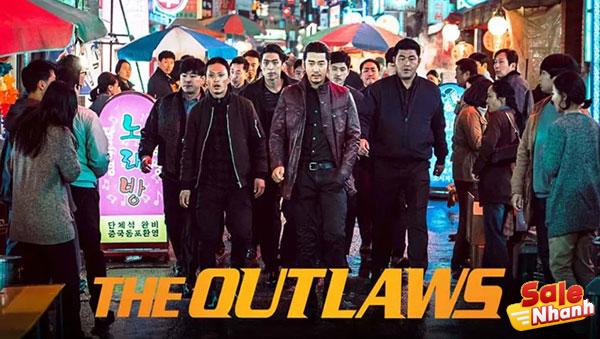 Release year 2017
Genres Action , Crime , Horror
Produced by BA Entertainment , Hong Film
Director Kang Yoon Sung
Cast Ma Dong Seok Yoon Kye Sang
This is one of the films that made Park Ji-hwan's name skyrocket. Through the role of Jang I-soo, Park Ji-hwan has attracted the attention of the audience. This movie is set in the 90s, where society at that time was often in conflict.
Detective Ma Seok-do (Ma Dong-seok) and his team are often their middlemen. However, Jang Chen played by Yoon Kye-sang ruined the rather peaceful atmosphere of Korea's Chinatown.
His debt collection behavior was brutal. The origins of the conflict in Chinatown began when Dok-sa's gang members were terrorized by Jang Chen.
Dok-sa ​​also intends to avenge Jang Cheng's actions. Things became even more chaotic as their men betrayed each other. Seok-do and his team are tasked with resolving disputes between the gang.
Proof of Innocence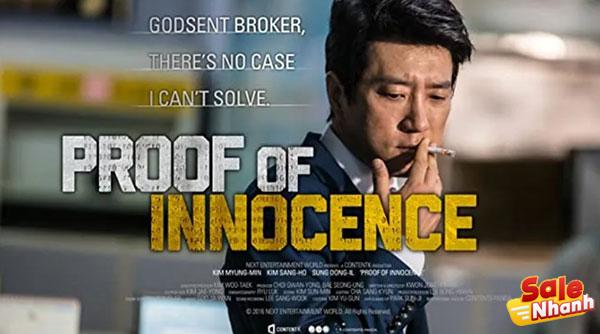 Release year: 2016
Genre: Mystery, Law, Crime, Life
Produce: KY content
Directed by: Kwon Jong-kwan
Actors: Kim Myung-min, Kim Sang-ho
In this movie, Choi Pil-jae (Kim Myung-min), an idealistic former policeman, receives a letter from the prison. The letter reports that an inmate named Kwon Soon-tae (Kwon Sang-ho) is the victim of slander. The sender asks Pil-jae to help him uncover the truth.
At first, Pil-jae ignored the contents of the letter. However, the name of the detective working on Soon-tae's case causes him to change his mind. This detective is clearly Pil-jae's big rival. He is finally willing to help Soon-tae while keeping one personal goal in mind, which is to get revenge on his great enemy.
However, it seems that Soon-tae's case is not as simple as one might think. There are authorities who fabricated Soon-tae's case. There's even a character that can play with the rules. In this political drama, Park Ji-hwan plays a small role as Sergeant Gil.
A Violent Prosecutor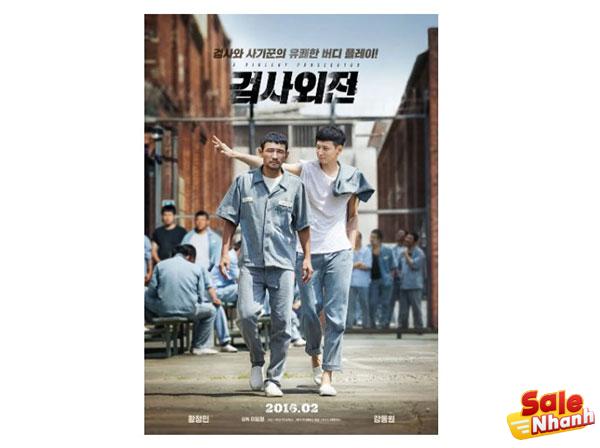 Release year: 2016
Genre: Action, Horror, Crime
Production: Moonlight Film, Sanai Pictures
Directed by: Lee ll-hyeong
Cast: Hwang Jung-Min, Kang Dong-Won, Kim Byeon-Ok
Violent Prosecutor describes the story of Prosecutor Jae-wook (Hwang Jung-min), a prosecutor who specializes in crime and violence. He hates criminals and doesn't respect their rights.
One day, he is assigned to interrogate Jin-seok, a suspect in a land dispute protest. Jae-wook lost his temper while interrogating Jin-seok so he took action.
However, the next day, he is found dead, and Jae-wook is charged with harassing the suspect. Jae-wook was sentenced to 10 years in prison. Despite being locked up in prison, he continues to find out the truth about Jin-seok's death.
His search finds a bright spot when he meets a new prisoner named Chi-won (Kang Dong-won). The prisoner caught in the fraud case became an extension of Jae-wook until he finally found out the truth. Here we can see Park Ji-hwan as Chul-goo.
Bad Man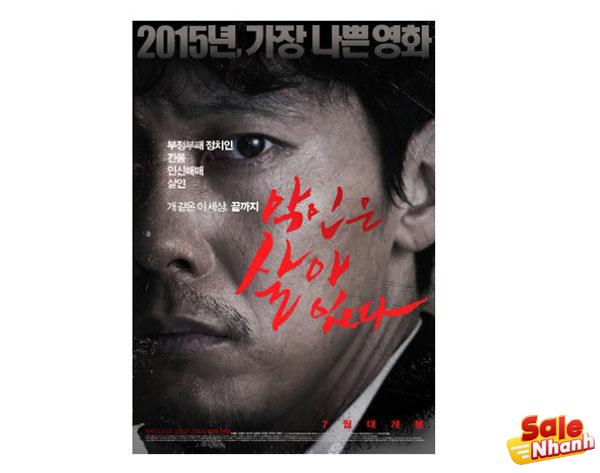 Release year: 2015
Genre: Crime, Horror
Manufacturing: –
Directed by: Kim Harry
Actors: Park Byung Eun, Kim Hong Pa, Kim Bup Rae
Bad Man is about the political intrigues of the powerful. Na Yoo-mi (Han Soo-yeon), a senior manager at a financial institution and a good wife. His life turns into chaos when a corruption scandal takes the life of Baek Dong-il (Kim Hong-pa), the chairman of Hanseung Capital.
Yoo-mi is killed by someone and her body is found under a cliff. He seems to be a victim of greed and the anger of people who want to make big profits.
In this movie, Park Byung Eun is the focus of the story, while Park Ji-hwan makes up the ranks of the supporting players playing the role of Kim Ju-won.
Man In Love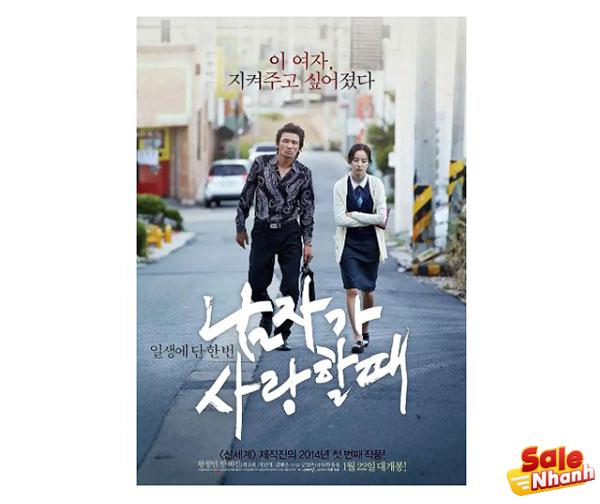 Release year: 2014
Genre: Romance, Crime, Drama
Manufacturing: –
Directed by: Han Dong Wook
Actors: Hwang Jung-min, Han Hye-jin
This is Park Ji-hwan's eleventh film in the same frame as Hwang Jung-min. In this movie, Park Ji-hwan takes on an unnamed supporting role. But he has one feature, which is golden teeth.
Meanwhile, the story of this film focuses on Tae-il (Hwang Jung-min), a thug who also works as a debt collector. Tae-il enjoyed his job before meeting Ho Jung (Han Hye-jin). He is a banker who is the breadwinner of the family.
Tae-il forces Ho Jung to sign a contract in which he must sell his organs if he cannot pay his father's debt to Tae-il's boss. From that meeting, he became interested in the girl so he made a new contract in which Ho Jung would pay off his debt if he wanted to date Tae-il.
A relationship that began with a test eventually led to romance in each other's hearts. Tae-il also intends to leave his gang life and live a better life with Ho Jung.
Those are some of the movies that have the participation of Park Ji-hwan. If you are a lover of Korean dramas, you must have often seen his face appear in movies and dramas.
Although he often takes small roles, he is a prolific actor. One of his latest TV series, Our Blues, will air in 2022. Have you seen the movie?
Salenhanh – Product review blog
Address: 115 Nguyen Van Qua, Tan Hung Thuan Ward, District 12, Ho Chi Minh City
Website: https://salenhanh.com
Mail: Salenhanh.com@gmail.com
#salenhanh #Reviewsalenhanh