Park Bo-young is one of the talented Korean actresses with graceful and excellent acting ability. This Aquarius girl started acting in 2006 through the TV series Secret Campus. In the film industry, Bo-young first starred in If You Were Me 4 (2009).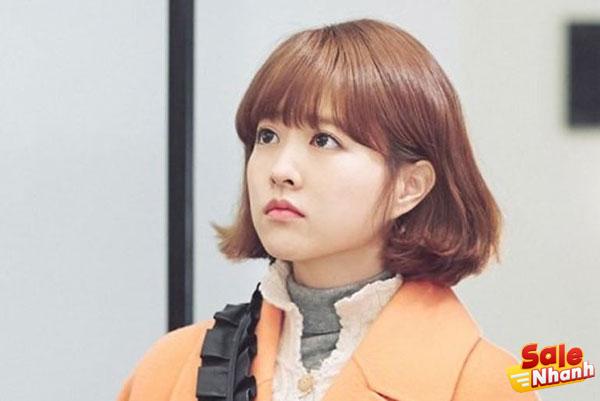 Because Bo-young 's acting is so impressive, some of her films often have phenomenal success. In addition to captivating audiences, the films he acted in have also received acclaim at various international film festivals. So what movies has Bo-young starred in? Let's take a quick look at the top of Park Bo-young's best movies.
Doom At Your Service (2021)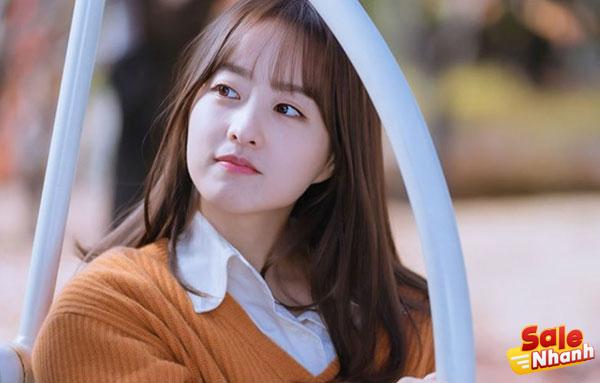 Doom at Your Service is a South Korean television series in the genre of fantasy, romance. The drama tells the story of a beautiful editor, Tak Dong-Kyeong (Park Bo Young), who works at a web novel company for 6 years. She feels her life is ruined and unlucky, especially after Dong-Kyeong is diagnosed with brain cancer.
One day, she accidentally summons a mysterious figure that is said to be a messenger between God and man. The character is named Myeol-Mang (Seo In Guk).
He was created as a special man capable of granting Dong-kyeong any wish. Therefore, the two people began to bind by implementing a 100-day agreement. Myeol-Mang must meet all requirements of Dong-Kyeong. The chemistry of the two will make you feel more excited when watching it.
Abyss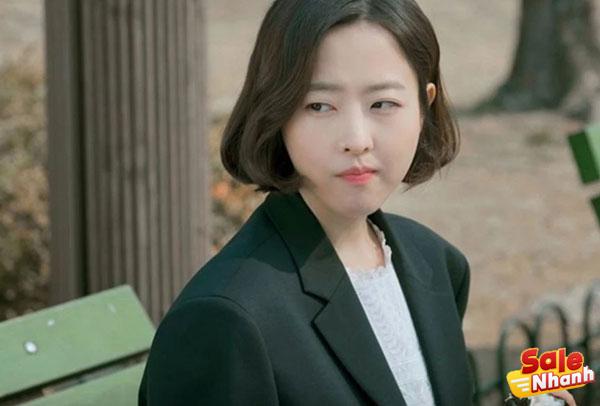 This Korean drama airing in 2019 also stars Park Bo Young, who plays the role of Go Se Yeon. This series has 16 episodes and is directed by Yoo Je-won. Abyss tells the story of Go Se Yeoun, a beautiful prosecutor who comes back to life after an accident and is declared dead.
However, when Se Yeoun comes back to life, she suddenly has mysterious powers and a completely different appearance than before. Meanwhile, Cha Min ( Ahn Hyo Seop ), the successor of a cosmetics company, goes through the same thing, coming back to life after death.
Eventually, the two started working at the same law firm. Their goal is to find answers to the mysterious events that happened to both of them.
Scandal Makers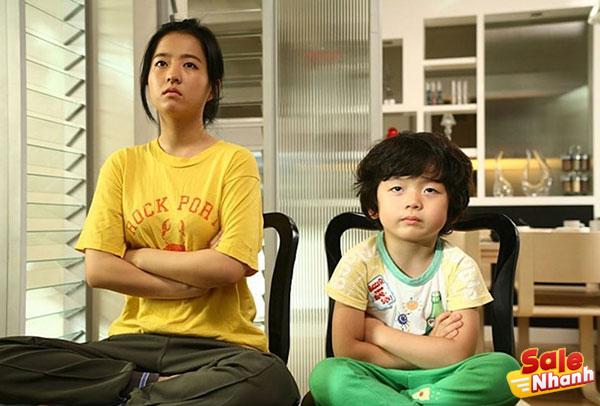 Scandal Makers is not Bo-young's first film. However, it is this film that has succeeded in bringing Bo-young's image to shine in the eyes of Korean film connoisseurs around the world. With her acting skills in this drama, Bo-young even received several awards at some events.
Bo-young has earned "Best New Actress" nominations in four different events: 2009 Golden Film Awards, 2009 Blue Dragon Film Awards, 2009 Critics' Choice Awards, and 2009 Critics' Choice Awards. 2009 BaekSang Art Awards. Bo-young also earned a nomination for the "Celebrity Award" at the 2009 Daejong Film Awards and "Most Popular" at the 2009 BaekSang Arts Awards.
Scandal Makers tells the story of a DJ named Nam Hyeon-soo (Cha Tae-hyun) who is still in his 30s. His life suddenly changes completely after the appearance of a young girl named Hwang Jung-nam (Bo-young) and her son, Ki Dong. They claim to be the children and grandchildren of Hyeon-soo.
A Werewolf Boy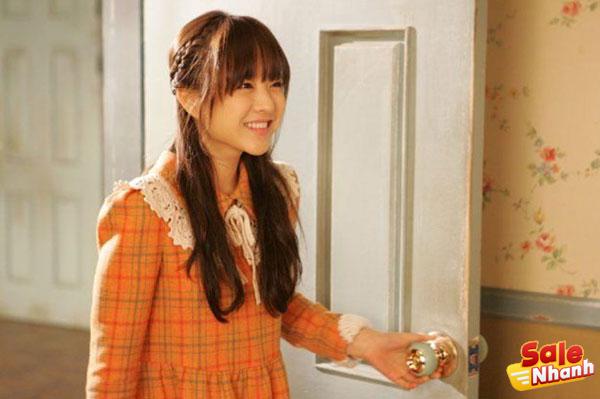 A Werewolf Boy tells the story of werewolf Chul Soo (Song Joong-ki), who was raised by a human family. One of them is Sun Yi (Bo-young). Because of her kind nature, Sun Yi is willing to teach Chul Soo different activities that humans normally do. You see, all this time Chul Soo has been behaving like an animal. Chul Soo also helps Sun Yi, who is in trouble from the evil landlord, Ji Tae (Yoo Yeon-seok).
Why is the love film between man and werewolf so popular and successful? One possible answer is because it stars Joong-ki and Bo-young. Thanks to this movie, Bo-young excellently won the "Movie Star of the Year 20" award at the 2013 Mnet 20's Choice Awards.
The success of the movie A Werewolf Boy worldwide. In fact, at the time this film was able to beat other Hollywood films, such as Skyfall (2012) and Argo (2012). This film has also entered several international festivals and has been called the highest grossing Korean film of all time.
Movie Hot Young Bloods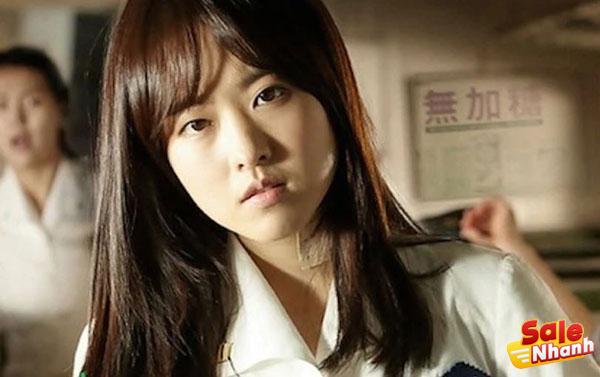 This 121-minute film is set in the 1980s. Starring Bo-young, Lee Jong-suk, Lee Se-young, and Kim Young-kwang, Hot Young Bloods tells the story of a student named Young Sook (Bo-young), who becomes the head of the scariest schoolgirl gang. schools. Secretly, she has feelings for Joong Gil (Jong-suk).
Joong Gil is a playboy who likes to spread charms to all the girls except Young Sook. You see, Joong Gil doesn't want to deal with Gwang Shik (Young-kwang) who thinks Young Sook is his girlfriend. One day, Joong Gil falls in love with a new transfer student from the city, So Hee (Lee Se-young). Of course, Young Sook was not silent either.
Right in the year of its release, this film was at number 18 as the highest-grossing film of 2014. Hot Young Bloods entered the Box Office and earned $ 10.2 million.
Collective Invention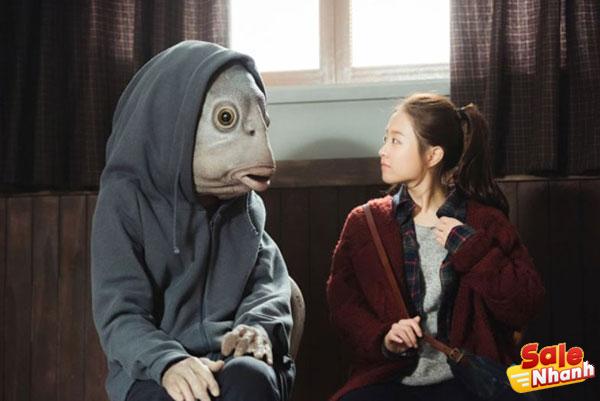 The film, directed by Kwon Oh-kwang, was originally inspired by Rene Magritte's painting "The Collective Invention" in 1934. The painting depicts a fish with human legs. Collective Invention tells the story of a guy named Park Gu (Lee Kwang-soo) who decides to become a test volunteer of a drug company because he was lured into paying 300,000 won. Unfortunately, the results of the experiment turned his head into a fish head.
After escaping from the lab, Park Gu visits his girlfriend, Joo Jin (Bo-young). However, his girlfriend brought Park Gu back to the company to earn some money. Having learned of the half-fish rumors from Joo Jin, a TV intern reporter named Sang-won (Lee Chun-hee) is interested in making Park Gu the subject of the news. His father Park Gu (Jang Gwang) also requested a large amount of money from the pharmaceutical company for the transfer of his son's head. Meanwhile, a famous lawyer (Kim Hee-won) uses Park Gu as a success in his career.
During its opening week, Collective Invention succeeded as the third most watched Korean film. Before officially premiering in Korean theaters, this film was even screened at the 2015 Toronto International Film Festival and the 2015 Busan International Film Festival.
You Call It It Passion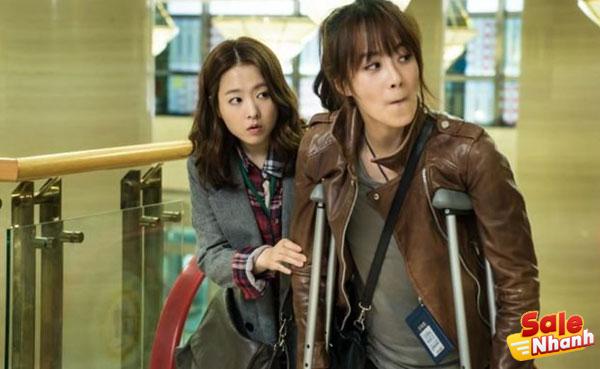 You Call It Passion is a film adapted from the novel called Yeoljung Gateun Sori Hago Itne by author Lee Hye-Rin. In addition to Park Bo-young, this movie also stars Jung Jae-young, Oh Dal-su, Bae Sung-woo and Jin Kyung. The drama tells the story of a scholar from a famous university named Do Ra-hee (Bo-young), who was rejected by many companies to which he proposed.
One day, Ra-hee receives a job call from a newspaper company. Although initially hesitant because she felt unfit for the job she wanted, Ra-hee ended up working at the newspaper as an entertainment journalist. Unfortunately, he works under a fierce and perfectionist boss, Ha Jae-gwan (Jae-young). Even Ra-hee, who is still very innocent in the world of work, must be willing to accept the constant scolding and anger of her boss.
The theme is simple, but the story in this movie is relevant to many people. How a fresh graduate just entered the world of work, made many mistakes, and then went through many unpleasant things. High willpower and unyielding nature have become the capital for all of that. Well, Bo-young's image is also considered suitable to represent the character in this movie.
Special Mention: On Your Wedding Day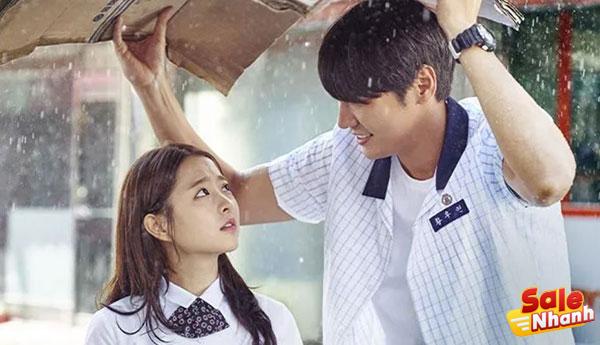 This romantic genre film stars Park Bo-young and Kim Young-kwang. On Your Wedding Day becomes Bo-young's first return to the world of cinema since her last film three years ago, You Call It Passion (2015). Director Lee Seok-geun revealed that from the very beginning of the project, he placed Bo-young as the main casting choice. According to Seok-geun, Bo-young is the only actress whose acting ability can bring a character from her teens to her 30s.
On Your Wedding Day tells the story of a guy named Woo Yeon (Kim Young-kwang) who receives a wedding invitation from his first love named Seung Hee (Bo-young). Woo Yeon has been in love with Seung Hee since they were in high school. However, in high school, Woo Yeon always failed to get Seung Hee's love. Their friendship continued until both went on to college. Will the two of them end up together? Or, must Woo Yeon surrender when he sees his first love, Seung Hee, marrying another guy?
It's a series starring the highest rated Bo-young that salenhanh.com wants to bring to you. The acting ability of this baby-faced actress is really impressive and there's no doubt about it. Regardless of the character, Bo-young can always fully immerse herself. So out of the movies above by Bo-young , which one do you like the most?
Salenhanh – Product review blog
Address: 115 Nguyen Van Qua, Tan Hung Thuan Ward, District 12, Ho Chi Minh City
Website: https://salenhanh.com
Mail: Salenhanh.com@gmail.com
#salenhanh #Reviewsalenhanh