Park Bo Gum is known as a talented actor when he successfully played many roles in a number of popular Korean dramas such as Love in the Moonlight and Reply 1988.
Park Bo Gum himself started his career through a supporting role in the movie "Blind" in 2011. To date, he has won various awards such as "Actor of the Year" and stands at No. highest ranking of "Korean Powerful Celebrities" from Forbes Magazine.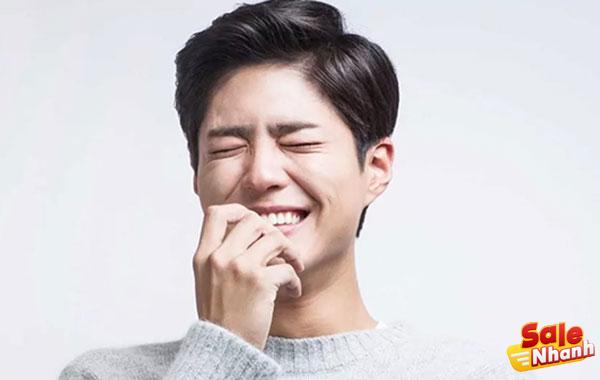 In Korea, Park Bo Gum is nicknamed Nation's in Law because he has a fan base from various groups ranging from teenagers, adults to the elderly.
Therefore, if every TV series he plays the main character is always successful and achieves extremely high ratings. Are you curious, what are the Korean dramas starring Park Bo Gum? Let's take a look at the top best movies of this actor with Salenhanh!
Record of Youth (2020)
Record of Youth is Park Bo Gum's latest drama about young people's struggle to fulfill their dreams and love amidst the bitterness of the modeling world.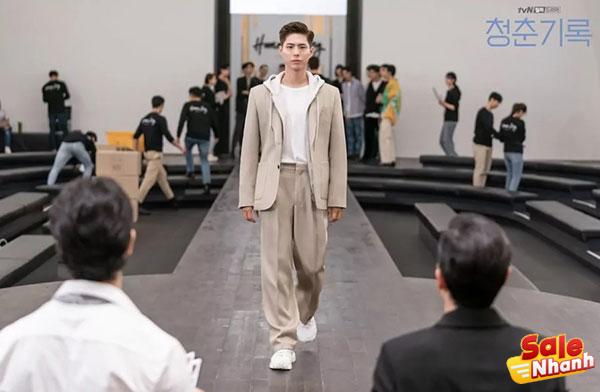 In this drama, Park Bo Gum plays Sa Hye Joon, a handsome model who is obsessed with being an actor even though he is considered unfit to be a famous actor.
Here, Park Bo Gum collided with the beautiful actress Park So Dam, who played in the famous Korean movie "Parasite".
The Korean drama Record of Youth is also Park Bo Gum's last drama before his military service. The drama that has been aired since September 2020 has achieved a rating of 8.7% based on calculations by Nielsen Korea.
Encounter (2018)
Park Bo Gum's next Korean drama is Encounter. The drama Park Bo Gum and Song Hye Kyo tells the story of a hotel executive and the daughter of a politician named Cha Soo Hyun (Song Hye Kyo).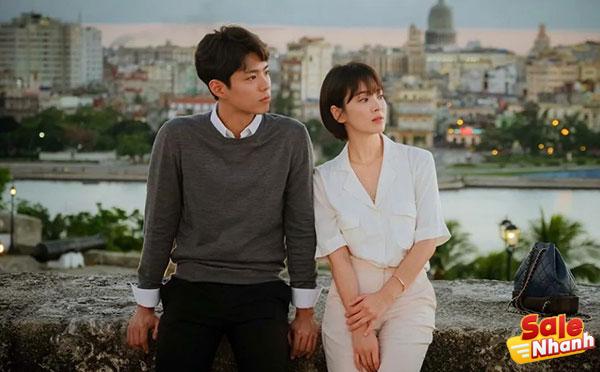 Cha Soo Hyun is not satisfied with his life because he is forced to accept an arranged marriage for the sake of his family's political interests. After her husband was caught having an affair, Cha Soo Hyun decided to divorce and go abroad.
In Cuba, fate brings her to Kim Jin Hyeok (Park Bo Gum), a guy who is always optimistic and kind.
After returning to Korea, the two are reunited with a bond that is destined to grow stronger. Kim Jin Hyeok applied for a job at Cha Soo Hyun's Donghwa Hotel.
Love In The Moonlight (2016)
Love In The Moonlight is one of Park Bo Gum's best dramas, which is popular not only in Korea but also internationally.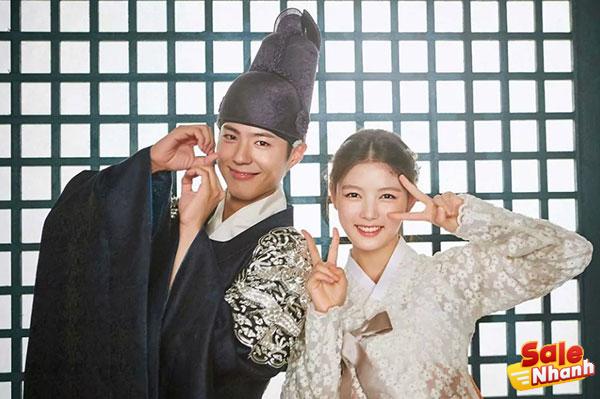 The drama that aired on KBS2 in 2016 tells a romantic historical story in the imperial era. Here, Park Bo Gum collided with the beautiful actress Kim Yoo Jung.
The drama "Love In The Moonlight" tells the story of Crown Prince Hyomyeong who falls in love with Hong Ra On (Kim Yoo Jung), a girl who disguises herself as a man to live in the palace.
Without any significant obstacles, Park Bo Gum and Hong Ra On built their chemistry into a couple that received a lot of praise from the audience.
Not only playing the main role, Park Bo Gum also had the opportunity to perform one of the soundtracks in the drama Love in The Moonlight called "My Person".
Monster (2015)
Hello Monster, also known as "Remember" is the movie that brought Park Bo Gum to win the "Best Supporting Actor" award from the KBS Drama Awards.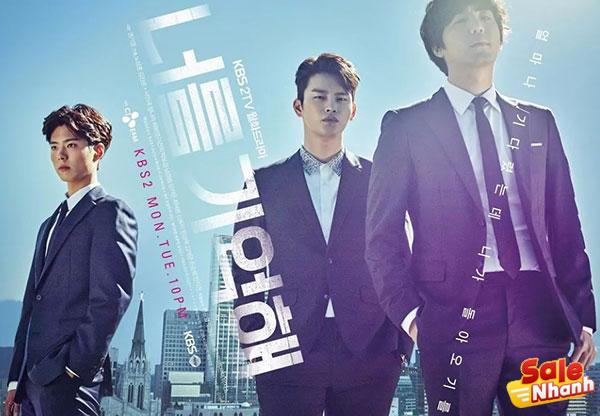 In this drama, Park Bo Gum had the opportunity to play the role of Jung Sun Ho / Lee Min, who turns out to always keep a secret.
Hello Monster itself tells the story of Lee Hyun (Son In Guk), a genius detective who returns to Korea on a mission. During the mission, Lee Hyun paired with a female police inspector named Cha Ji Ahn (Jang Na Ra).
Although it did not achieve high ratings, the Korean drama "Hello Monster" received a lot of praise thanks to its interesting plot and commendable acting skills, especially Park Bo Gum.
Reply 1988 (2015)
It can be said that Reply 1988 is one of the best Korean dramas of all time. The drama starring Park Bo Gum has achieved the highest rating of 18.8%.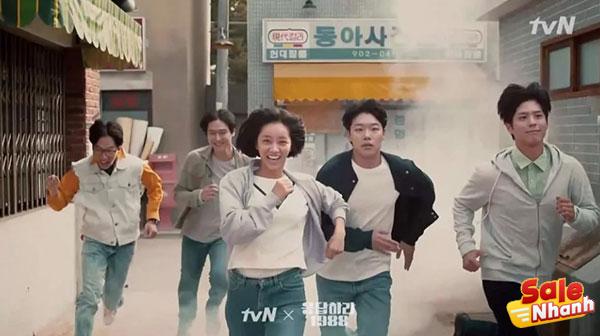 This Korean drama also received awards as "Best Rising Star Award" from DramaFever and "Asia Star Award" from tvN10.
Reply 1988 itself tells the friendship story of 5 people set in 1988. Not only are the 5 people friends, their families also live as neighbors and live together in Sangmun-dong, Seoul, South Korea. .
In this drama, Park Bo Gum plays Choi Taek, a calm person who has deep feelings for his best friend.
Although there are not many lines, but Park Bo Gum's role in this drama has really proved his acting skills are becoming more and more mature.
Naeil's Cantabile (2014)
The film is adapted from a Japanese manga called "Nodame Cantabile", which tells the story of a talented piano major student.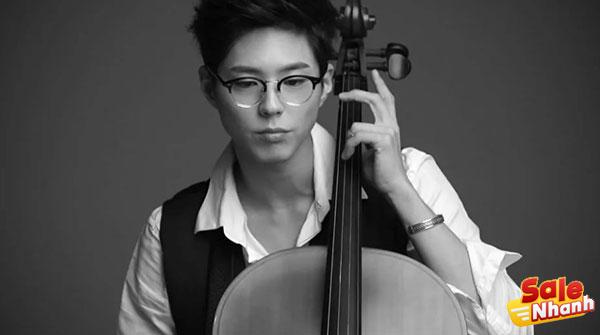 In this drama, Park Bo Gum plays Lee Yoon Hoo, a genius cellist of the A-Orchestra group. Yoon Hoo's character is full of secrets and will be the trump card in this drama.
Not only Park Bo Gum, this drama also features a series of top actors and actresses such as Joo Won, Shim Eun Kyun, Jang Se Hyun, Dohee 'Tiny G' and Park Bo Gum's co-star in the series. "Reply 1988", Go Kyung Pyo.
Although not the main character, you can witness Park Bo Gum's acting skills as a talented cellist in this drama. Moreover, the love story is very interesting to follow.
Wonderful Days (2014)
Wonderful Days is an old Korean drama starring Park Bo Gum. Although not the main character, Park Bo Gum's acting in this drama is worthy of praise.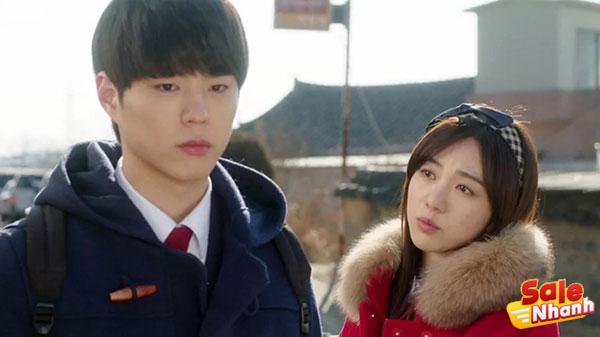 In this drama, Park Bo Gum plays a young Kang Dong Suk who struggles to escape poverty and leaves his village to become a skilled prosecutor.
Kang Dong Suk is known to be a cold but really soft character, and Park Bo Gum played the character well.
Wonderful Mama (2013)
Wonderful Mama tells the story of a mother named Yoon Bok Hee (Baek Jong Ok) who is diagnosed with early stage Alzheimer's disease.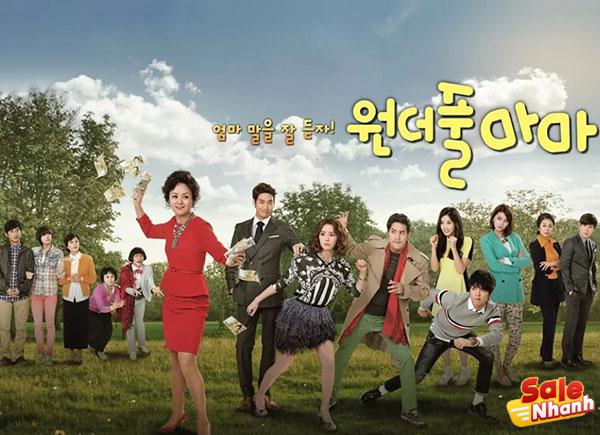 The illness threatened his ability to manage his business empire. In fact, Ms. Yoon worked hard from the beginning until her business became the success it is today.
Furthermore, Yoon Bok Hee has three spoiled and unreliable children.
Park Bo Gum himself plays Ko Young Joon, the youngest child who sometimes acts on his own. Ko Young Joon is very spoiled and often labeled as a playboy at school.
That's right, it's one of the best Korean dramas starring Park Bo Gum . While waiting for Park Bo Gum to finish his military service, you can watch the above Korean drama series to ease the feeling of missing this handsome actor.
Salenhanh – Product review blog
Address: 115 Nguyen Van Qua, Tan Hung Thuan Ward, District 12, Ho Chi Minh City
Website: https://salenhanh.com
Mail: Salenhanh.com@gmail.com
#salenhanh #Reviewsalenhanh