Namgoong Min name in the Korean entertainment industry is highly appreciated. The TV series he participated in were resoundingly successful in the market. Finally, his TV series Hot Stove League also won two prestigious awards at the same time.
The actor born on March 12, 1978 has starred in dozens of TV series since his debut in 2002. He has acted in various genres, from romantic comedy to horror. Also, he brought in various characters. His ability is not inferior to that of new actors.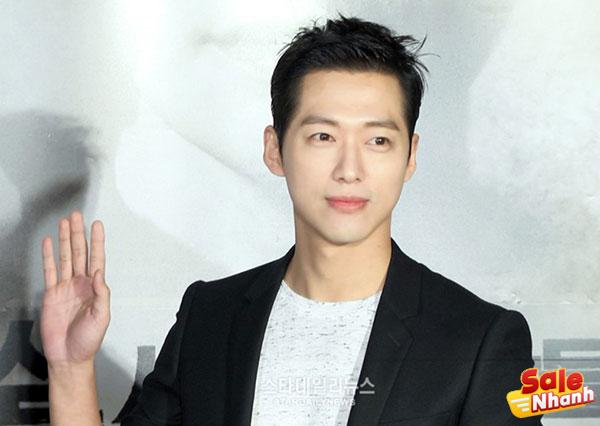 Instead of being curious about his acting skills, here are suggestions for Namgoong Min's movies that you can watch. Any! Get ready to fall in love with its charms!
My Secret Hotel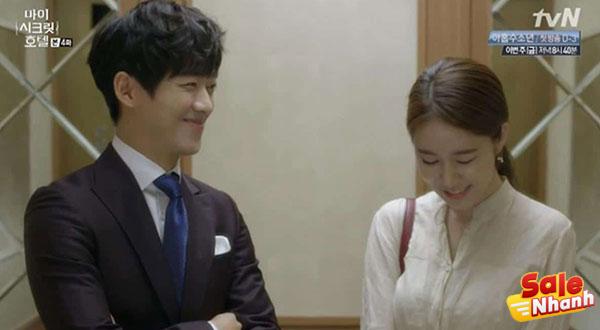 Release year: August 18 – October 14, 2014
Genre: Mystery, Thriller, Comedy, Romance, Drama, Investigation
Episodes : 16
Actors: Yoo In Na, Jin Yi Han, Namgoong Min, Lee Young Eun
Directed by: Kim Sung Ho
Produce : Verdi Media
The drama Namgoong Min aired on tvN in 2014 belongs to the genre of mystery, horror, drama and romance. Here he plays the role of Jo Sung Gyeom, an executive of The Secret hotel, who is strict, rigid, following the rules but wise, so many female employees like him.
Jo Sung Gyeom is attracted to his subordinate named Nam Sang Hyo (Yoo In Na). The beauty takes on the role of head of the wedding department at the same hotel where she works. Unbeknownst to her, Sang Hyo was previously married but only for 100 days. The story of this movie becomes more complicated when a murder occurs at the secret hotel. Is Sung Gyeom really involved?
The Girl Who Sees Scents / Smells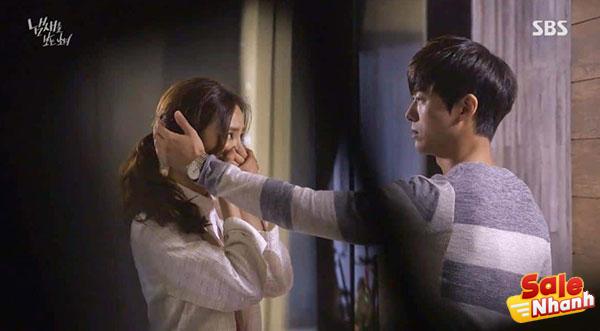 Release year: April 1 – May 21, 2015
Genre: Romance, Investigation, Supernatural, Crime, Fantasy
Episodes : 16
Actors: Park Yoo Chun, Shin Se Kyung, Namgoong Min, Yoon Ji Seo
Directed by: Baek Soo Chan
Produce : SBS Plus
Namgoong Min's next film is in the crime, supernatural and fantasy genres. He plays the role of Kwon Jae Hee, the lover of a model who was killed in the story of this drama. As the person closest to the victim, Jae Hee is the suspect in the murder case.
In addition to Namgoong Min, "The Girl Who Sees Scents / Smells" also stars Park Yoo Chun and Shin Se Kyung. Shin Se Kyung plays Choi Eun Seol; A girl wakes up from a coma in a state of amnesia. The interesting thing is that he has the ability to see smells like seeing footprints.
Remember: War of The Son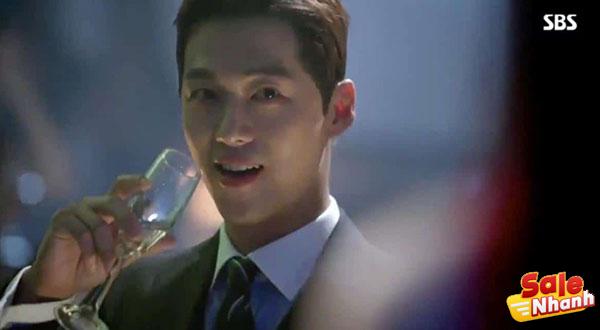 Release year: December 9, 2015 – February 18, 2016
Genre: Romance, Thriller, Crime, Drama, Thriller
Episodes : 20
Actors: Yoo Seung Ho, Park Sung Woong, Namgoong Min, Park Min Young
Directed by: Lee Chang Min
Produce : Logos Film
In the drama written by Yoon Hyun Ho, Namgoong Min plays Nam Gyu Man. He is a villain, "crazy" and rich. Gyu Man is the real culprit; what Seo Jin Woo (Yoo Seung Ho)'s father accused until the poor man received the death penalty.
Gyu Man is said to have no mercy. He is cruel and brutal. With his wealth, this man even has his own team of lawyers to solve the crimes he has committed. Curious about Namgoong Min's actions as a bad guy? See this movie soon!
Beautiful Gong Shim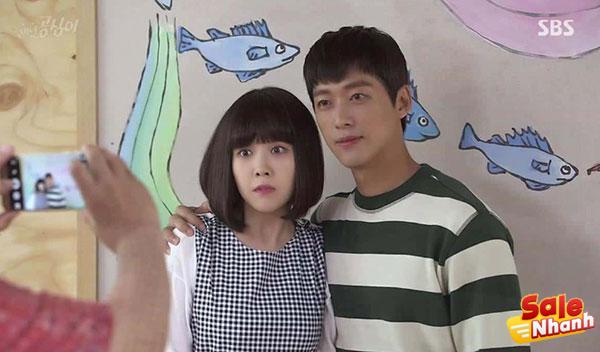 Release year: May 4 – July 17, 2016
Genre: Comedy, Romance, Drama
Episodes : 20
Actors: Namgoong Min, Bang Min Ah, Ohn Joo Wan, Seo Hyo Rim
Directed by: Baek Soo Chan
Produce : The Story Works (SBS Company)
In the next Namgoong Min movie, the actor clashed with the beautiful actress Bang Min Ah. Based on the story, Namgoong Min plays Ahn Dan Tae, a lawyer who volunteers to help people in need. He meets Gong Shim (Bang Min Ah) when the two rent a cheap room on the rooftop.
Ahn Dan Tae then befriends Suk Joon Soo (Ohn Joo Wan), the son of a wealthy family. Joon Soo himself has an older brother named Joon Pyo, who went missing as a child. The close relationship between Dan Tae and Joon Soo causes the lawyer to become close to Joon Soo's grandmother. Could Dan Tae be his long lost grandson?
Chief Kim (Good Manager)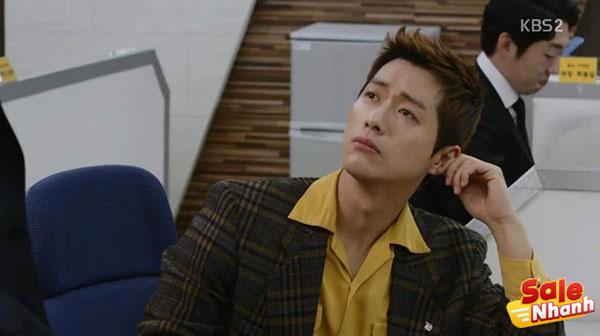 Release year: January 25 – March 30, 2017
Genre: Comedy, Romance, Drama
Episodes : 20
Actors: Namgoong Min, Nam Sang Mi, Lee Jun Ho, Jung Hye Sung
Directed by: Lee Jae Hoon, Choi Yoon Suk
Production : Logo Film
Kim Sung Ryong (Namgoong Min) did not suddenly become a manager. His life started from the bottom because at first he was just an accountant in Gunsan, a small town in North Jeolla. Kim Sung Ryong works for a mafia organization, so every year he is questioned by the police for fraud and tax evasion. Luckily, he was never proven to do that.
This honest accountant later joined China Group Company as Head of Business Operations. His record as a mafia employee, in this new company he participated in a conspiracy to embezzle the company's money. However, Chief Kim realizes that his heart loves to fight and protect the rights of workers. Can he do it?
Falsify/Distorted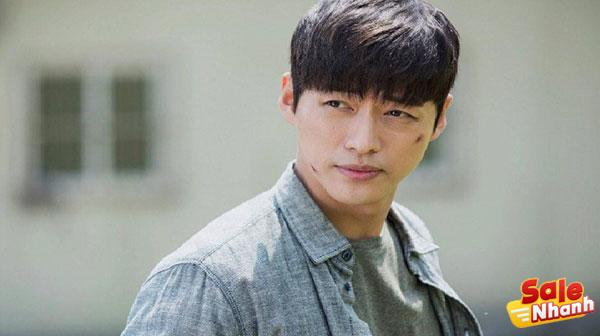 Released year: July 24 – September 12, 2017
Genre: Suspense, Thriller, Crime, Investigation
Episodes : 32
Actors: Namgoong Min, Yoo Joon Sang, Uhm Ji Won, Jeon Hye Bin
Directed by: Lee Jung Heum
Produce : The Story Works (SBS Company)
Want to see Namgoong Min working as a reporter? You can watch Falsify or Dissorted this weekend. Namgoong Min plays Han Moo Yeong, a journalist tasked with revealing the truth in the stories he creates.
It all started when Moo Yeong watched his brother, a reporter, die while trying to cover a major corruption scandal. Along with another reporter named Lee Seok Min (Yoo Joon Sang) and Prosecutor Kwon Sa Ra (Uhm Ji Won), the three attempt to reveal fabricated and concealed truths.
The Undateables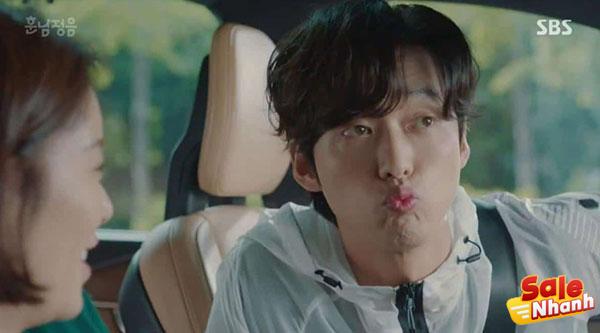 Release year: May 23 – July 19, 2018
Genre: Romantic Comedy
Episodes : 32
Actors: Namgoong Min, Hwang Jung Eum, Choi Tae Joon, Lee Joo Yeon
Directed by: Kim Yoo Jin
Produce : Mong-jak-so Co., Ltd.
Namgoong Min as Kang Hoon Nam leads a busy life as a toy store employee as well as a relationship expert who oddly doesn't believe in love and rejects love. Meanwhile, Yoo Jung Eum (Hwang Jung Eum) wants to fall in love again and get married after being dumped by her boyfriend a few years ago.
These two have met several times. However, neither of them realize this. Can the two of them get along? How does Jung Eum approach a man who no longer believes in love? This 32-episode romantic comedy will be a refreshing sight.
Doctor Prisoner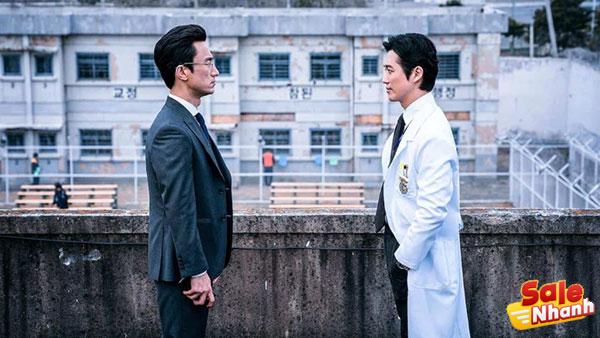 Release year: March 20 – May 15, 2019
Genre: Suspense, Thriller, Mystery, Crime, Drama, Medical
Episodes : 32
Actors: Namgoong Min, Kwon Na Ra, Kim Byung Chul, Choi Won Young
Directed by: Song Min Yeop, Hwang In Hyuk
Produce : Jidam Inc.
Namgoong Min's next drama with a medical theme is titled Doctor Prisoner. This drama was aired in 2019 and tells the life of a talented and kind surgeon named Na Yi Je (Namgoong Min). Until one day he was accused of being involved in a medical accident. The charges led to him being released from the hospital and sent to prison.
After serving his prison term, Yi Je did not return to the hospital where he worked. He chose to become the head of the clinic at the prison. Bitter experiences in life, more or less begin to change doctors. Curious what has changed about him?
Hot Stove League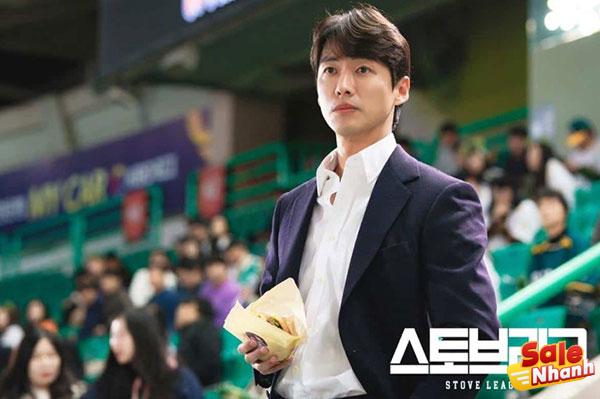 Release year: December 13, 2019 – February 14, 2020
Genre: Drama, Sports
Episodes : 16
Actors: Namgoong Min, Park Eun Bin, Jo Byung Kyo, Oh Jung Se
Directed by: Jung Dong Yoon
Produce : Gill Pictures
Airing on SBS at the end of 2019, Hot Stove League received awards from the BaekSang Arts Awards as Best Drama (2020) and Outstanding Korean Drama from the Seoul International Drama Awards. 15th time. These two prestigious awards seem to be enough to say the quality of the plot that it has, right?
Here, Namgoong Min plays the general manager of Dreams' newest team named Baek Seung Soo. He is a steadfast and principled person. For him, giving his best is the right thing to do despite the fate of the team falling apart.
The Dreams themselves are a professional Korean baseball team, in recent years they are in the most difficult situation. This led the management to plan to disband it. Can Seung Soo put the team that has always been in a bad position to a better position and avoid disbandment?
Awaken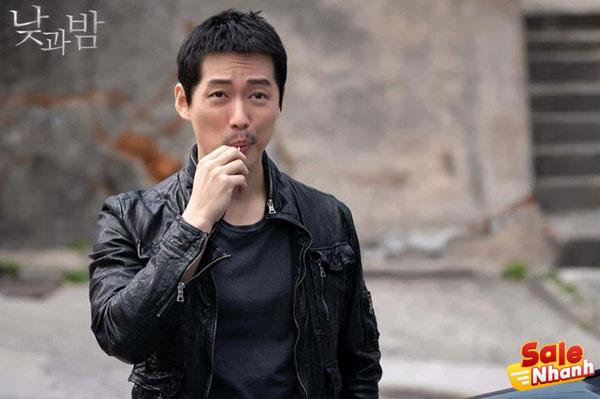 Airing year: November 30, 2020 – January 19, 2021
Genre: Horror, Mystery, Crime, Drama, Romance
Episodes : 16
Actors: Namgoong Min, Kim Seol Hyun, Lee Chung Ah, Yoon Sun Woo
Directed by: Jo Soo Won
Produce : Kim Jong Hak Production, Story Vine Pictures
Do Jung Woo (Namgoong Min) is a famous policeman. He served in the special task force of the National Police Service. Outwardly taciturn, unruly, but when solving the case, Jung Woo is very smart and sharp.
He takes on many mysterious serial murder cases. To solve it, he teams up with Jamie Layton (Lee Chung Ah), an FBI loan detective. Meanwhile with Gong Hye Won (Kim Seol Hyun), Jung Woo travels to a mysterious village; the starting place of all murder mystery cases. Can this smart cop solve the case?
Namgoong Min is considered a high-profile Korean actor. It is not difficult to understand that the roles he plays in a TV series always leave a distinct impression. Namgoong Min's film above is partly a recognition of his success in bringing the story to the audience.
Salenhanh – Product review blog
Address: 115 Nguyen Van Qua, Tan Hung Thuan Ward, District 12, Ho Chi Minh City
Website: https://salenhanh.com
Mail: Salenhanh.com@gmail.com
#salenhanh #Reviewsalenhanh