Lee Yu Bi is a Korean actress who began to be noticed when starring in the TV series Pinocchio. It seems that Lee Yu Bi's acting talent is ingrained in her blood. Because, her mother is a movie star and singer, Kyeon Mi Ri. Even her younger brother, Lee Da In, is following in her footsteps as a movie star.
Vampire Idol (2011) is the first long-running drama in which Lee Yu Bi starred. Since then, Yu Bi started getting a lot of roles in many TV series and also some movies.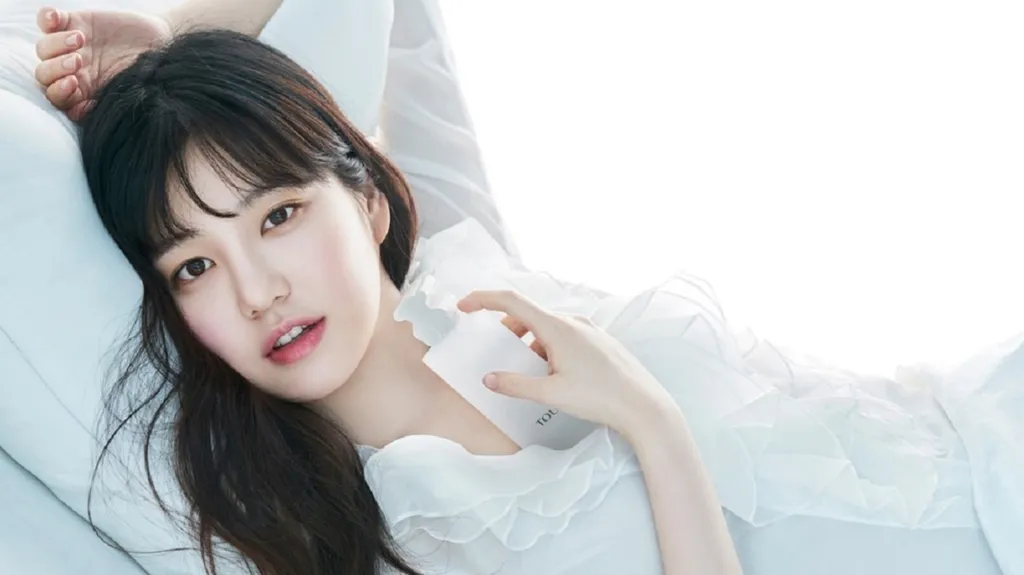 Thanks to her skillful acting ability, Yu Bi began to be trusted for the lead role in the drama Scholar Who Walks the Night (2015). Her role in a TV series helped Yu Bi win the award for Best New Actress in a Miniseries at the 2015 MBC Drama Awards.
Yu Bi was also named in nine film award nominations, one of which was Best New Actress (Television) at the 49th Baeksang Arts Awards in 2013 for her role in The Innocent Man. (2012). Unfortunately, he did not win the award. Anyway, for those who don't know much about the drama in which Lee Yu Bi starred, check out the list from Salenhanh.com!
Yumi's Cell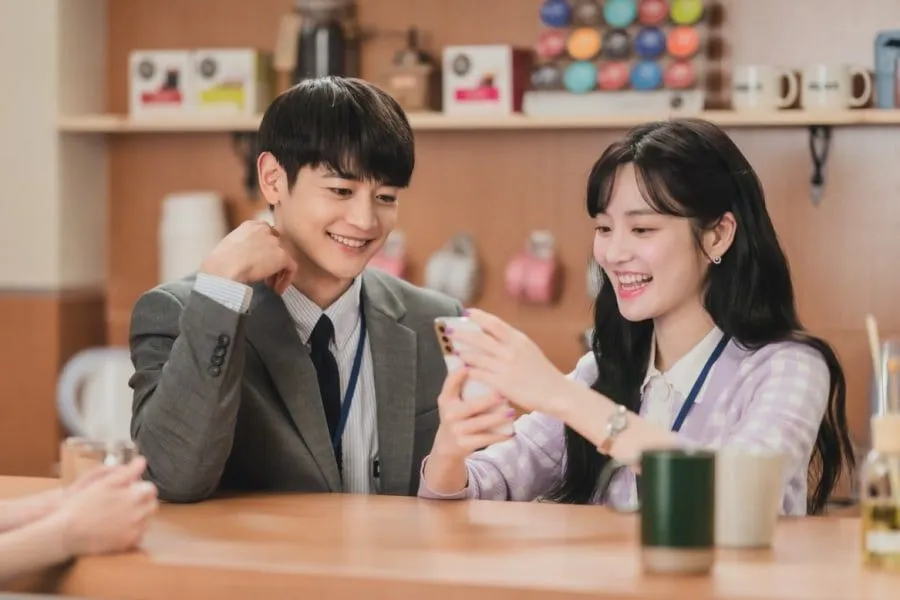 Release year 2021
Genre Comedy, Drama, Psychological
Produced by CJ ENM , Locus Corporation , Merrycow Creative , Studio Dragon , Studio N , TVING
Director Lee Sang Yeob
Cast: Kim Go Eun Ahn Bo Hyun Park Jin Young Park Ji Hyun Lee Yu Bi
Yumi (Kim Go Eun) shares an office with Ruby (Lee Yu Bi). Their personalities are completely opposite. Yumi is a loner and rarely socializes, while Ruby is cheerful and a little quieter. So they don't get along.
Chae U Gi (Choi Min Ho) is Yumi's partner. He seems to have feelings for Yumi and tries to approach her. Meanwhile, Ruby, who has liked U Gi for a long time, doesn't accept it and starts getting annoyed with Yumi.
Yumi also initially misunderstood U Gi's intentions to approach her, although U Gi intended to match Yumi with her best friend, Goo Woong (Ahn Bo Hyun). Klop, Yumi started dating Goo Woong. When Yumi shows no affection for U Gi, Ruby also begins to approach Yumi with the intention of making friends.
After that, Yumi began to have regular contact with Yoo Ba Bi aka Bobby, Yumi's colleague in another department. However, because they live in the same neighborhood, they often see each other when running in the evening.
Unfortunately, in the course of Yumi and Woong's story, there are obstacles due to differences in priorities and other things. Finally, they parted.
On another occasion, Ruby dared to confess her love to U Gi, but U Gi, who was initially 'annoyed', was able to firmly reject Ruby. Meanwhile, Bobby, who broke up with his girlfriend, starts approaching Yumi more seriously.
Throughout the story, the real life of Yumi and the other characters will alternate with the lives of the cells inside their bodies. His body cell personality is adorable and talkable, you know! Heard this drama will be made into season 2, we will wait together, okay?
A Poem a Day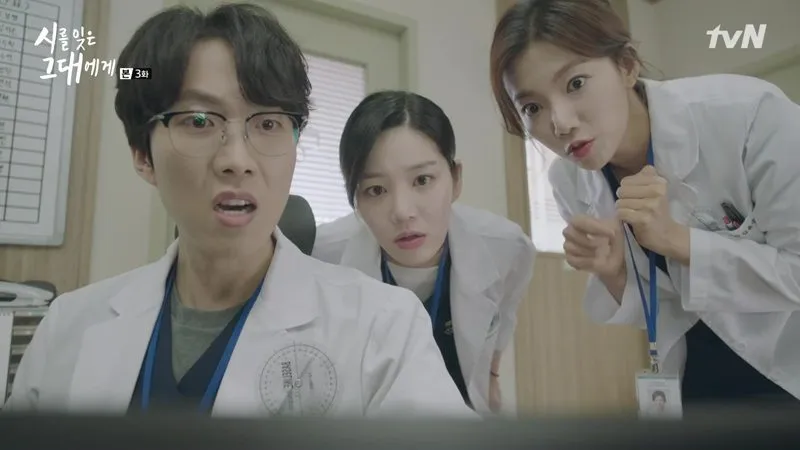 Release year 2018
Genre Drama , Life , Medical , Romance
Production tvN
Director Han Sang Jae
Cast: Lee Yu Bi Jang Dong Yoon Lee Joon Hyuk
Bo Young (Lee Yu Bi) is a real physical therapist with a passion for being a poet. Jae Wook (Lee Joon Hyuk) is also a physical therapist. It is he who is a mentor in the field of physiotherapy at the hospital where they work.
Min Ho (Jong Dong Yoon) is the son of a pair of great doctors, but his abilities are not as good as his parents'. So he was forced to become a physiotherapist intern. They are Bo Young, Jae Wook and Min Ho so they work in the same agency and hospital.
Apparently Min Ho and Bo Young know each other, you know! As a teenager, Bo Young once wrote a love poem for Min Ho, but her feelings were not accepted.
How does Bae Young spend his hospital days seeing Min Ho every time he works? Will the three of them continue to do physical therapy and give up their true passion?
Somehow 18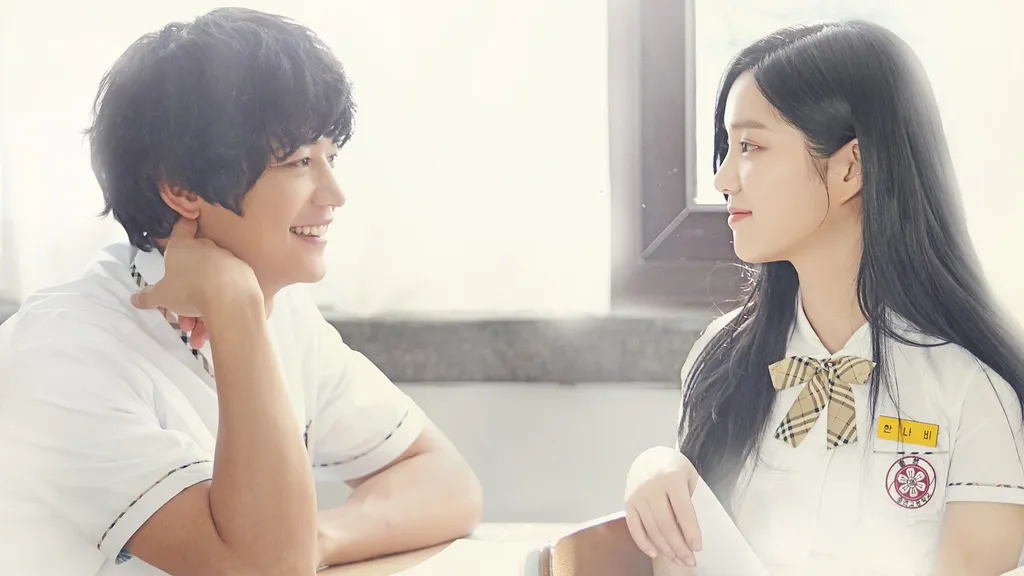 Release year 2017
Genre Comedy, Fantasy, Romance
Production JTBC Studios
Director Kim Do Hyung
Cast: Choi Min Ho, Lee Yu Bi
Kyung Hwi (Choi Minho) is a resident at a university hospital. Currently he is 28 years old. Ten years ago, he contemplated suicide because he couldn't stand the bullying from some of his friends.
However, he is saved by Na Bi (Lee Yu Bi). Unfortunately, a week later, Na Bi committed suicide. And, Kyung Hwi can't forget that incident, because Na Bi is his first love.
One day, Kyung Hwi suddenly finds himself traveling back to 10 years ago. More precisely, it was a week before Nabi died. Can Kyung Hwi prevent Na Bi's death and find out why Na Bi committed suicide?
Pinocchio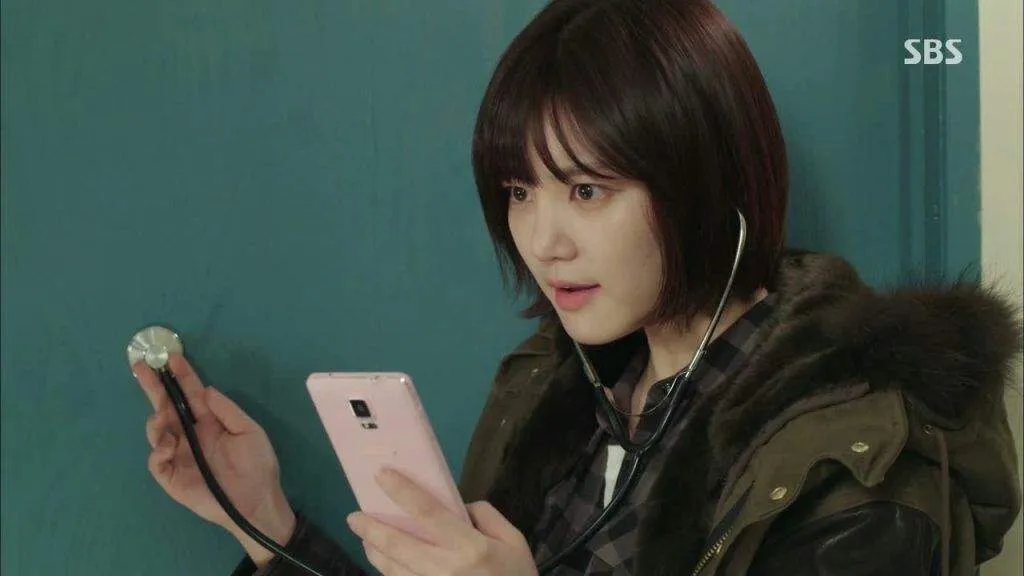 Release year 2014
Genres Comedy , Crime , Drama , Family , Romance
Production of iHQ
Director Jo Soo Won
Cast: Lee Jong Suk Park Shin Hye Kim Young Kwang Lee Yu Bi Jin Kyung
A rookie reporter named Cha Ok (Jin Kyung) places Ki Ho Sang (Jung In Gi) as the person most responsible for the deaths of the firefighter team he leads. Because, after investigation, only Ki Ho Sang's body was not found.
This makes Ho Sang's wife and children the focus of public opinion. His wife Ho Sang (Jang Young Nam) because of feeling depressed brought Ha Myung (Nam Da Reum) to end her life by jumping from a cliff into the sea. Jae Myung (Yoon Kyun Sang), Ho Sang's eldest son, blames Cha Ok for leaving him alone.
However, Jae Myung doesn't know that Ha Myung was saved by Gong Phil (Byung Hee Bong). In Ha and his father were surprised when his grandfather, Gong Phil, who was elderly, called Ha Myung by the name Dal Po. Because, Dal Po is In Ha's long-dead uncle.
Dal Po is a smart kid. He explained that he was officially adopted by Gong Phil with the help of the village chief and will take care of Gong Phil until his grandfather recovers from his illness. As time passes, In Ha (Park Shin Hye) and Dal Po (Lee Jong Suk) grow up together as uncles and nephews.
They went to the same school and were in the same class. Over time, Dal Po discovers that In Ha is the son of Cha Ok, who reportedly destroyed his family. It makes him worry about his feelings for In Ha, because Dal Po is secretly in love.
As adults, In Ha and Dal Po fight together to fulfill their dream of being a reporter. In Ha, people with pinocchio disease certainly have many difficulties. Because, the syndrome causes the baby to constantly hiccup when lying. He could only stop hiccuping after telling the truth.
Despite going through many mistakes, Inha finally succeeds in becoming a reporter, following Dal Po, who graduated. With his pinocchio syndrome, In Ha is able to become an honest reporter and bring people's sympathy with the news he conveys. Likewise, Dal Po is finally able to meet his older brother, Jae Myung (Yoon Kyun Sang).
One by one the truth about the fire 10 years ago was revealed. It is known that the main cause of what happened to the Dal Po family is Rosa (Kim Hae Sook), the mother of Seo Beom Jo (Kim Young Kwang).
Beom Jo is In Ha's co-worker who likes the girl. Before that, he had "associated" with In Ha for a long time because In Ha often texted him, which he assumed was sent to his mother's mobile phone number. In fact, it was Beom Jo's cell phone number.
Rosa, by nature dodgy, tries to divert news about her with another case. However, his plan is foiled by reporter Yoo Rae (Lee Yu Bi).
Yoo Rae is a former sasaeng. Fortunately, he repented and turned his skills into positive things and became an honest reporter. Will Rosa and Cha Ok be punished for reporting falsehoods? Ho Sang is really dead, can fame and fortune be restored? What about Dal Po's brother, and also Dal Po's relationship with In Ha in the future?
The Scholar Who Walks the Night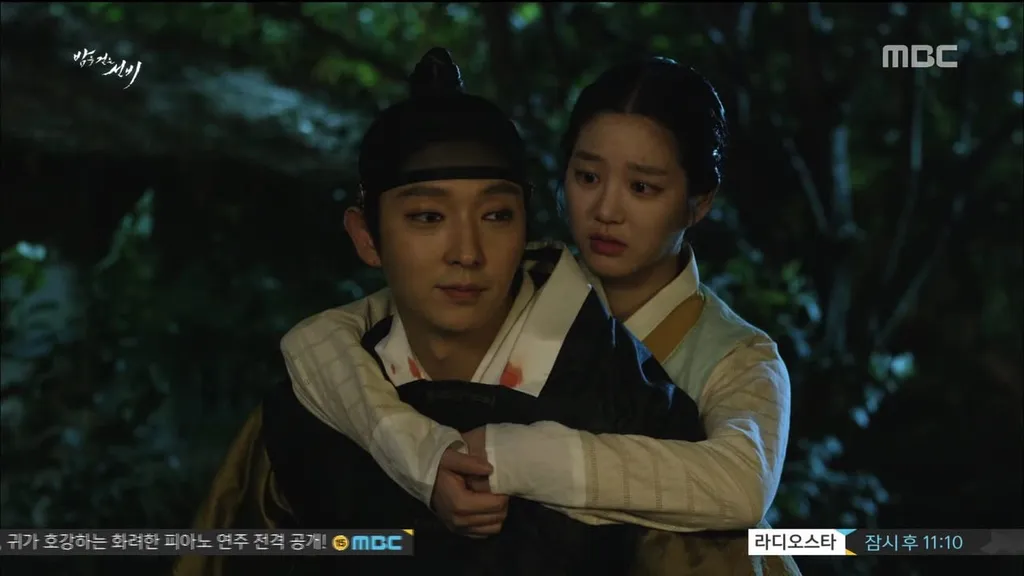 Release year 2015
Genres History , Mystery , Romance , Supernatural
Produce KIC Content
Director Lee Sung Joon
Cast: Lee Joon Gi Lee Yu Bi Shim Chang Min Lee Soo Hyuk Kim So Eun
Yang Sun (Lee Yu Bi) is an aristocrat's daughter who lost everything when her father was accused of treason. He disguises himself as a man and sells books for a living as well as treating his sister's leg.
He meets Sung Yeol (Lee Joon Gi), a (educated) scholar working in Hongmungwan. However, he is actually a guardian vampire whose job is to eliminate vampires who do not follow the rules.
Sung Yeol asks Yang Sun to find a memento of his best friend, Crown Prince Jonghyun (Lee Hyun Woo). Because, the memento contains a secret plan to kill Gwi (Lee Soo Hyuk).
Gwi is an evil vampire who killed his family and the first love of Sung Yeol, Myung Hee (Kim So Eun), and Crown Prince Jonghyun. Can Yang Sun meet Sung Yeol's request?
Yang Sun (Lee Yu Bi), an aristocratic woman disguised as a man. He works as a bookseller to pay for the medical expenses of himself and his sister.
Yang Sun's life became even more difficult because his father was deliberately entangled in a case and accused of being a traitor. On his way to sell books, he accidentally meets Sung Yeol (Lee Joon Gi), a scholar working in Hongmungwan.
Sung Yeol is actually not an ordinary human, but a kind of 'vampire police'. He's in charge of dealing with vampires who don't follow the rules. Sung Yeol tells Yang Sun to find a diary written by his best friend, Crown Prince Jonghyun (Lee Hyun Woo).
The diary is a collection of hidden plans to kill Gwi (Lee Soo Hyuk). Gwi is a barbaric vampire who slaughtered Sung Yeol's family, Myung Hee (Kim So Eun) is Sung Yeol's lover and also Crown Prince Jonghyun.
Gu Family Book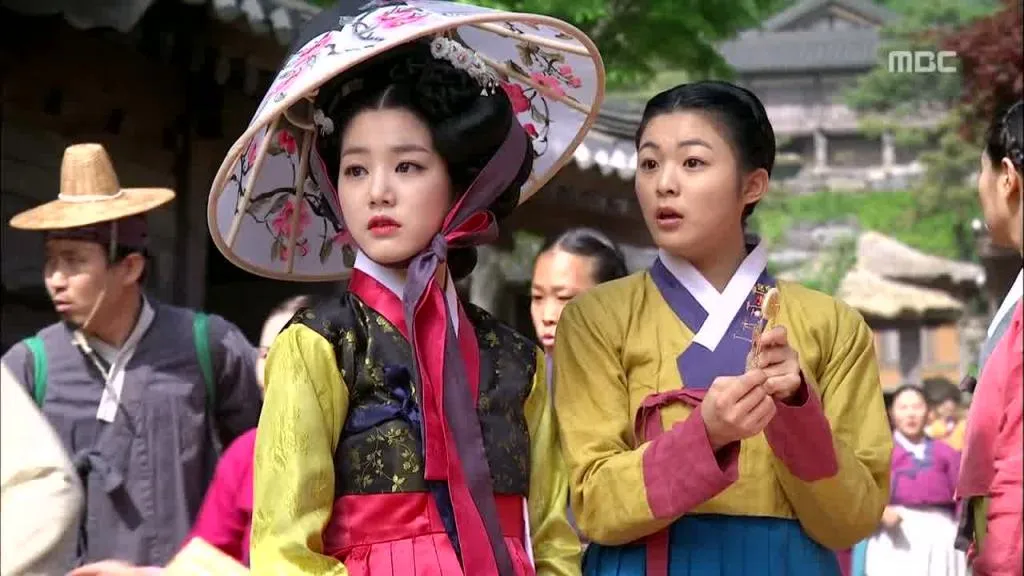 Release year 2013
Genres History , Martial Arts , Romance , Supernatural
Production Samhwa Networks
Director Shin Woo Cheol
Cast: Lee Seung Gi, Bae Suzy
Choi Kang Chi (Lee Seung Gi) is a unique kid. He was born with a human and a pair of gumihos. Due to a tragedy that killed Kang Chi's parents, he was legally adopted by the noble family of warlord Park Mu Sol (Um Hyo Sup).
Kang Chi grew up with two biological children of Lord Park, namely Tae Seo (Yoo Yeon Seok) and Chung Jo (Lee Yu Bi). As he got older, Kang Chi secretly liked Chung Jo, but Chung Jo was engaged to another man.
Lord Park died in an incident while helping Kang Chi, while Tae Seo and his mother were sent to detention. Unfortunately, Chung Jo was made gisaeng (comfort woman) there.
Kang Chi happened to be helped by Dam Yeo Wool (Bae Suzy) when he was on a mission to investigate the whereabouts of Jo Gwan Woong (Lee Sung Jae), who is suspected of committing many massacres. And, while fighting, the rope tied on Kang Chi's hand was accidentally cut.
This merjan rope is a barrier to Kang Chi's ability as a half gumiho. So Jung (Kim Hee Won), the monk who took care of Kang Chi as a child, describes Kang Chi's true genealogy and informs him of the Gu Family Book containing the ways in which a gumiho can become one. should be perfect like a normal person. .
Can Kang Chi transform into a fully human? Can Kang Chi find out who killed his parents? Then, what about Chung Jo's fate?
The Innocent Man Movie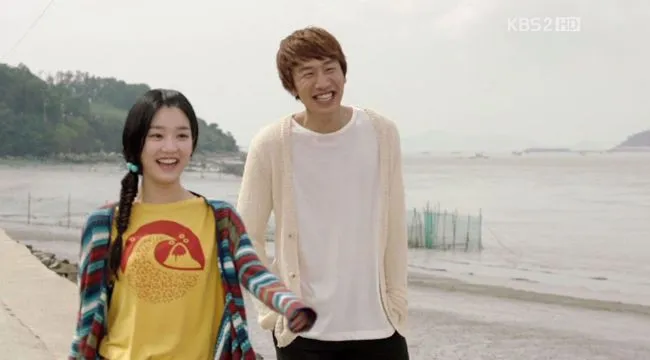 Release year 2012
Genre Drama , Family , Romance
Production of iHQ
Director Kim Jin Won , Lee Na Jung
Cast: Moon Chae Won Song Joong Ki Park Shi Yeon
Nice Guy is another title of this movie. This drama has an emotional plot as it deals with infidelity and romance.
Kang Ma Ru (Song Joong Ki) is smart and medical school, his future is guaranteed, right? He has passionate feelings for Han Jae Hee (Park Si Yeon), who works as a news reporter on the small screen.
However, Jae Hee is having financial difficulties. He also chooses the 'easy route' by devaluing Ma Ru and hooking up with a billionaire who gives him value in everything.
Jae Hee's departure from Ma Ru's life has left him broken, down, and deep into a mystery. He was originally an 'innocent man' who became a prostitute after his main occupation as a bar maid.
By chance, Ma Ru meets Seo Eun Gi (Moon Chae Won), a billionaire heiress who is training to become her father's successor. Eun Gi is a mild-mannered, detailed person who is an expert in business, and her father taught her to control her emotions with others.
Ma Ru has the ambition to make his ex-girlfriend, Jae Hee, resign a rich man (girlfriend). To avenge Jae Hee's actions towards his younger brother, Kang Cho Co (Lee Yu Bi), who had to take his ex to the hospital. However, Ma Ru really loves Eun Gi.
Unfortunately, Eun Gi eventually discovered Ma Ru's background in relation to him, and ended their relationship. Unfortunately, Eun Gi gets into a car accident and suffers from memory loss, which sends her back to Ma Ru's days once again.
That is the list of popular dramas starring Lee Yu Bi. His good looks as well as his amazing acting skills deserve an award, right? So, can't wait for Lee Yu Bi in Yumi's Cell 2 to be aired. What is your favorite Yu Bi movie?
Salenhanh – Product review blog
Address: 115 Nguyen Van Qua, Tan Hung Thuan Ward, District 12, Ho Chi Minh City
Website: https://salenhanh.com
Mail: Salenhanh.com@gmail.com
#salenhanh #Reviewsalenhanh