Who is really upset with Lee Na Yeon's character in the popular Netflix drama titled All of Us Are Dead (2022)? This villain, played by Lee Yoo Mi, turned out to have flooded her social media accounts with hate speech.
Fortunately, Lee Yoo Mi was not provoked to read the negative comments, instead she turned it into a success for her acting.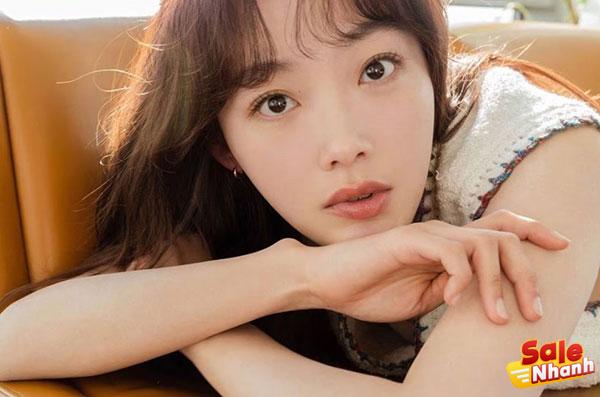 However, many people have different reactions to the movie that also features Lee Yoo Mi in the phenomenal drama Squid Game (2021). Lee Yoo Mi received a lot of love from fans thanks to the role of Ji Yeong who is always cheerful and not afraid of death.
Her acting skills in these two films have brought Lee Yoo Mi's name to fame and become the target of many directors. However, not many people notice that she also plays in many other movies, even if it's just a small role, but also receives a lot of positive feedback from viewers. Let's review some great movies starring Lee Yoo Mi together with Salenhanh movie review !
Squid Game (Squid Game)
Release year: 2021
Genre: Action, Adventure, Drama
Production: Siren Pictures Inc.
Director: Hwang Dong-hyuk
Cast: Lee Jung, Jae Park Hae, Oh Young, Wi Ha, Joon, Jung Ho-yeon, Heo Sung-tae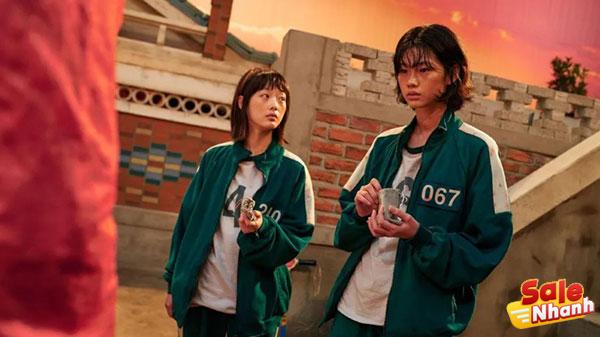 It cannot be denied that the name Lee Yoo Mi began to be known to many people since participating in the drama Squid Game (2021). Thanks to this movie, several Korean actors and actresses have become much more popular not only at home but also abroad. This is one of the successful films and is rated as the best movies of 2021.
One of the most successful is Lee Yoo Mi, who plays Ji Yeong, a girl who is not afraid of death.
Squid Fishing Game (2021) tells the story of 456 people who are desperate and will risk their lives for money. To earn 45.6 billion won, they had to face various games that they actually played when they were kids. However, the difference is that these games are not only played for fun, but also as a bet with the player's own life. If they are not careful, they will have to trade it with their own lives.
All of Us Are Dead
Release year: 2022
Genre: Action, Horror
Production: Film Monster, JTBC Studios
Director: Lee Jae Gyo
Cast: Park Ji Hoo, Yoon Chan Young, Jo Yi Hyun, Park Solomon, Yoo In Soo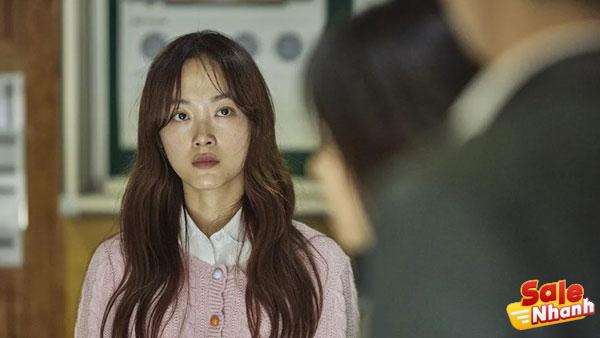 Receiving a lot of hate from the audience, Lee Yoo Mi currently plays the villain in All of Us Are Dead (2022). Playing the character Lee Na Yeon, this girl from a rich family is indeed a bit arrogant and always looks down on others.
The scene that touched the audience the most was when this girl tried to spread the disease to Han Gyeong Su into a zombie. All this just so she wouldn't be told that she was wrong about her prediction that Han Gyeong Su had been bitten and was about to turn into a zombie.
All of Us Are Dead (2022) tells the story of several high school students trying to save themselves from a zombie attack. These children are stuck in school with no food and water and communication cut off for days.
They must try to protect themselves from the bites of the zombies, while trying to climb to the roof of the school away from the reach of the zombies to wait for the rescue team to arrive and bring them to safety. However, that journey is not easy because anywhere in the school there are countless undead wandering waiting to attack humans.
365: Repeat The Year
Release year: 2020
Genre: Mystery, Fantasy
Produce: HB Entertainment
Directed by: Kim Kyung-hee
Actors: Lee Joon-hyuk, Nam Ji-hyun, Kim Ji-soo, Yang Dong-geun
Episodes: 24 episodes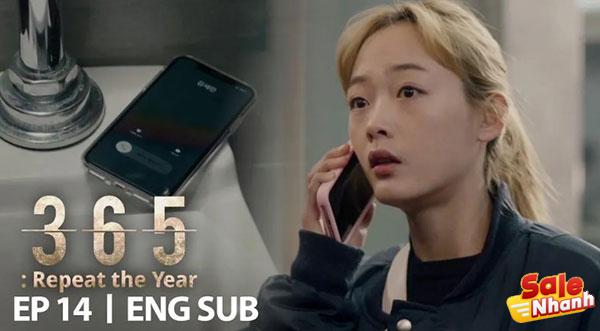 365: Repeat The Year (2020) is a fantasy mystical drama starring Lee Joon Hyuk and Nam Ji Hyun. The film tells the story of 10 people who can go back a year ago and rearrange their lives from scratch.
As it turns out, their return to the past is haunted by a mysterious murder case from an unknown person.
In this drama, Lee Yoo Mi plays a student named Kim Se Rim. This girl was diagnosed with Munchausen syndrome, a psychological disorder that sufferers always want attention.
Kim Se Rim has the opportunity to reset her life, so that she can return to her lover. Unfortunately, this girl became a victim of Park Sun Ho's murder and then dumped her body in the sewer.
Doctor John
Release year 2019
Genre Drama , Medical , Romance
Produce: KPJ Corporation , Studio Dragon
Director: Jo Soo Won
Cast: Ji Sung, Lee Se Young, Lee Kyu Hyung, Hwang Hee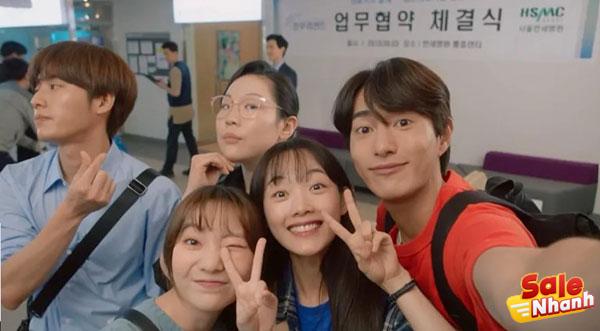 Who just recognized Lee Yoo Mi as one of the actors of the medical drama titled Doctor John (2019)? Many people probably don't realize that this 1994-born actress plays a nurse named Na Kyung Ah.
In fact, this makes a lot of sense given that Lee Yoo Mi's screen time is so short.
The drama tells the story of Cha Yo Han, an anesthesiologist known for being a genius but his actions are controversial. After serving his prison term, the man returned to work at the hospital and reunited with Kang Si Young as his boarding student.
Looking so perfect, who would have thought that Doctor Cha Yo Han was hiding a secret that could threaten his profession as a doctor.
Voice 2
Release year 2018
Genre Mystery , Psychological , Horror
Produce KIC Content
Director Lee Seung Young
Cast Lee Ha Na Lee Jin Wook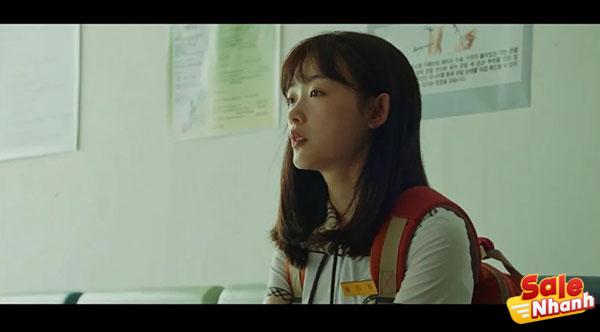 Still revolving around the emergency call 112, Voice 2 (2017) made the audience even more tense. This time, Kang Kwon Joo still relies on his keen hearing to save lives and catch criminals.
Kang Kwon Joo will also work with detective Do Kang Woo to uncover a variety of awkward crimes.
For those who don't know, it turns out that Lee Yoo Mi appeared in this movie as a guest. Exactly in episode 3, Lee Yoo Mi played a student named Hwang Hee Joo, who helped investigate a murder case.
20th Century Boy and Girl
Genre: Romance, Comedy
Produce: Huayi Brothers
Directed by: Lee Dong-yoon
Actors: Han Ye-seul, Kim Ji-suk, Lee Sang-woo, Ryu Hyun-kyung, Lee Sang-hee, Ahn Se-ha, Oh Sang-jin
Episodes: 32 episodes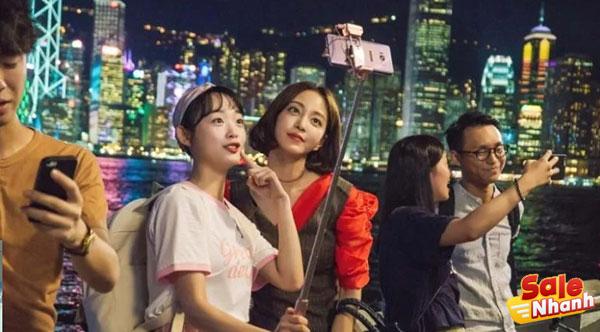 With the participation of a series of top Korean celebrities, 20th Century Boy and Girl (2017) is indeed a popular and highly anticipated movie by fans. The drama, starring Han Ye Seul, tells the friendship of three 35-year-old women.
They shared life experiences, friendships and family relationships that turned out to be important in their lives.
In this drama, Lee Yoo Mi had the opportunity to act directly with one of the most beautiful artists in Korea, Han Ye Seul. She plays Mi Dal, the personal assistant of a very famous actress named Sa Jin Jin. Although her screen time is very short, it turns out that the character she plays is quite interesting.
Just Dance
Release year 2018
Genre Coming of Age, Sports
Manufacturing Mi Inc , NK Mulsan Co.Ltd
Director Park Hyeon Seok
Cast of Park Se -Wan Jang Dong Yoon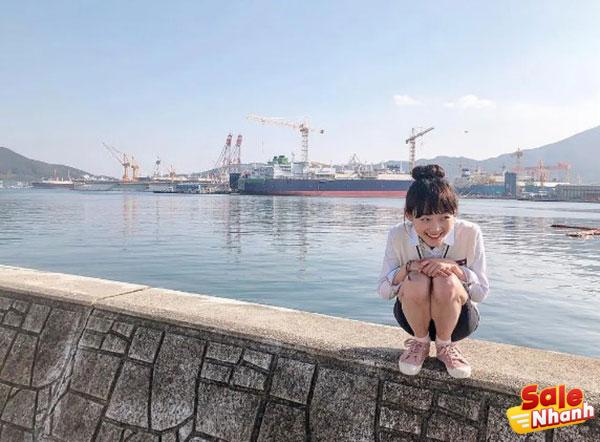 Turning to teen dramas, this time Lee Yoo Mi became one of the supporting roles in the drama called Just Dance (2017). The drama, starring young Korean actors, is not as popular as other dramas. But this drama is adapted from the documentary that won the prestigious award at the Baeksang Arts Awards.
The film tells the story of the girls at Geoje Girls' Vocational High School. They dream of winning a dancesport competition. In this drama, Lee Yoo Mi plays a student who is a member of a dance club named Kim Do Yeon.
It's Okay to Be Sensitive
Release year: 2018
Genre: Comedy, Romance
Produce: tvN D STORY
Director: Kim Ki Yoon
Cast: Kim Da Ye Kim Young Dae Lee Yoo Mi Hong Seo Young Na In Woo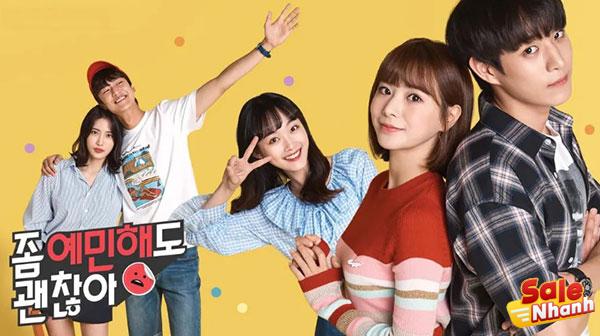 It's Okay to Be Sensitive (2018) is a web drama gathering Lee Yoo Mi and Kim Young Dae, who are famous through the drama "The Penthouse" (2020).
The film tells the story of five friends who are also new students at a school. These girls are often witnesses as well as victims of the increasing sexual harassment.
In this web drama, Lee Yoo Mi has the opportunity to become one of the main characters. She plays a character named Yeji, a girl with a soft heart and can never refuse other people's requests.
Afternoon in a Small City
Release year: 2018
Genre: Comedy
Directed by: Kim Tae Wook
Actors: Kim Kwan Soo, Lee Yoo Mi, Moon Ji Yong, Heo Jung Hee
Episodes: 2 episodes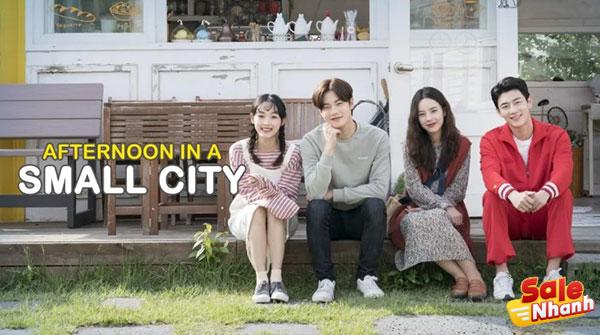 Still in 2018, Lee Yoo Mi also appeared in a short web drama titled Afternoon in a Small City (2018). The series aired on Naver TV Cast only consisted of two episodes but the story was full of laughter and life lessons.
The film tells the story of several young people trying to find a new life from the hustle and bustle of the city.
In this drama, Lee Yoo Mi plays a character named Shin Na Ra, who forces herself to live in Seoul. It turns out that this girl cannot compete with the rigors of life in a big city. He struggled to find work forcing him to return to his hometown.
Cheo Jong 2
Release year: 2015
Genre: Horror, Mystery, Thriller, Action
Producer: CMG Chorok Stars (now Star Road Entertainment), Darin Media
Directed by: Kang Chul-woo
Actors: Oh Ji-ho, Oh Ji-eun, Jun Hyo-seong, Ha Yeon-joo
Episodes: 10 episodes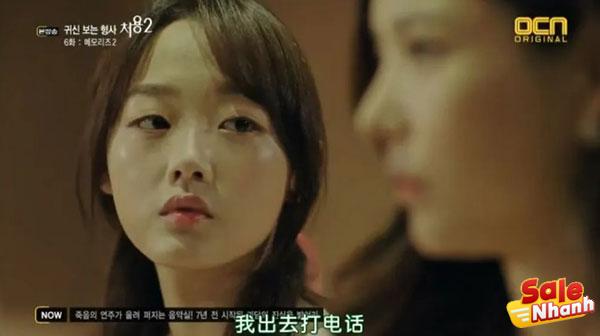 Cheo Yong 2 (2015) is a drama that combines horror elements with criminal investigation. Unlike most detectives, this man named Cheo Yong actually works with ghosts to solve various criminal cases.
Their cooperation proved effective in finding many clues about various potential crimes.
In Cheo Yong 2 (2015), Lee Yoo Mi only appeared as a guest appearance in episode 6. She plays a high school student named Song Da Jung, who specializes in playing the piano. This little girl could have gone to the piano competition, but unfortunately was cunningly beaten by other children.
Active in the entertainment industry from a young age, Lee Yoo Mi can now enjoy the peak of her career. Thanks to the popularity of Squid Game (2021) and All of Us Are Dead (2022), Lee Yoo Mi began to receive many offers to act in dramas and movies.
So, let's look forward to Lee Yoo Mi's latest works with more diverse characters in the future.
Salenhanh – Product review blog
Address: 115 Nguyen Van Qua, Tan Hung Thuan Ward, District 12, Ho Chi Minh City
Website: https://salenhanh.com
Mail: Salenhanh.com@gmail.com
#salenhanh #Reviewsalenhanh