Actor Lee Jin-wook is no stranger to drama fans because he has been involved in acting for quite a while. Not only a TV screen star, this 1981-born actor also appeared in a number of movie titles on the big screen.
Who would have thought that the actor who made his debut as a Panasonic advertising model had previously studied environmental engineering.
His roles in Voice 2 and 3 gained the attention of drama fans after he played Park Soon-woo in Nine before that.
He also appeared briefly with Song Kang in Sweet Home. There are still many other Lee Jin-wook drama titles that are attractive to you to watch. Well, if you're curious, check out the following list.
Sweet Home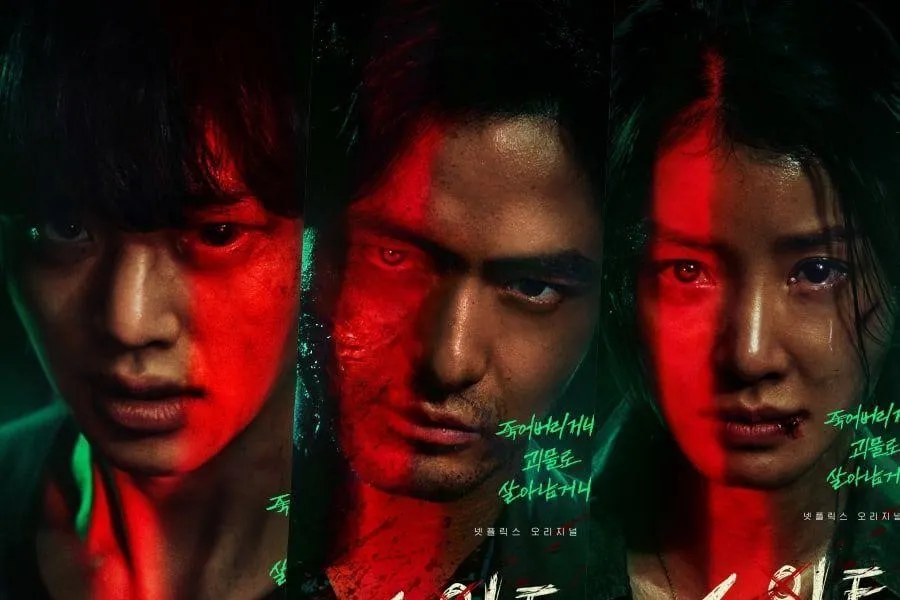 Release year 2020
Genre Drama, Horror
Production Studio Dragon
Director Lee Eung Bok
Cast: Song Kang ∙ Lee Jin Wook ∙ Lee Si Young ∙ Lee Do Hyun ∙ Kim Nam Hee Go Min Si ∙ Park Gyu Young ∙ Go Yoon Jung ∙ Kim Gab Soo ∙ Kim Sang Ho
This drama is adapted from the Webtoon of the same name by Hwang Young Chan and Kim Kan Bi. Sweet Dream tells the story of Hyun-soo (Song Kang).
He is a high school student who likes to be alone. Hyun-soo lost all of his family members in a terrible accident. He then moved to Green Home, an old apartment complex.
But the calm in his life is disturbed by an incident that occurs in his apartment and across the country. People started turning into monsters. Hyun-soo and the other residents of the apartment try to survive.
In this movie, Lee Jin-wook plays the role of Pyeon Sang-wook. He is a mysterious man with a scar on his face. People think Sang-wook is a gangster. Sang-wook also seems to like Yoo-ri (Go Yoon-jung).
Nine: Nine Time Travels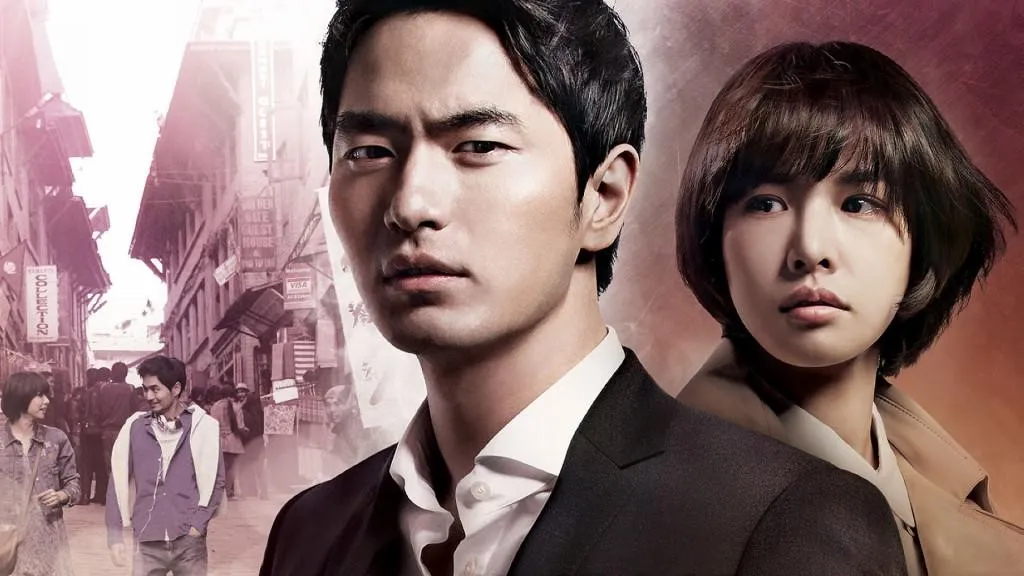 Release year: 2013
Genre: Time Travel, Romance, Mystery
Production: JS Pictures & Chorokbaem Media
Directed by: Kim Byung-soo
Actors: Lee Jin-wook & Jo Yoon-hee
Episodes: 20
The series is titled Nine or Nine: Nine Time Travels, starring Lee Jin-wook and aired on tvN. In this drama, he plays the role of Park Sun-woo.
The drama tells the story of a character named Park Sun-woo, who works as an announcer at a television station. Sun-woo likes his junior named Joo Min-young (Jo Yoon-hee).
Min-young has admired and loved Sun-woo since meeting her during the recruitment of a new journalist. But Sun-woo only opened up 5 years later.
When he realizes he really loves Min-young, Sun-woo meets Min-young in Nepal to propose. Actually Sun-woo came to Nepal not only to meet Min-young.
He wants to see the body of his sister who died while hiking in Himayala. Sun-woo then gets his brother's 9 magic incense sticks.
Each incense measuring 30 cm is only used for time travel for the last 30 minutes to the last 20 years. When the incense runs out, Sun-woo will return to the way he is now.
Voice 2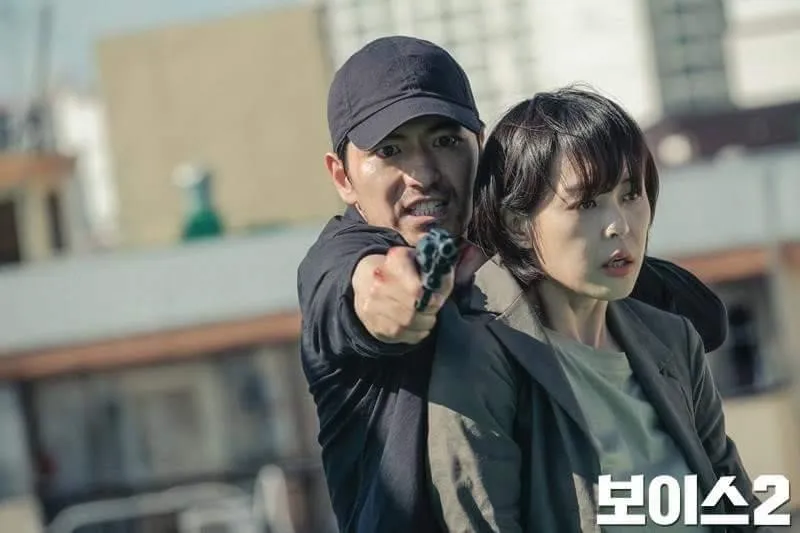 Release year: 2018
Genre: Mystery, Thriller, Psychological
Produce: KY content
Directed by: Lee Seung-yeong
Actors: Lee Jin-wook & Lee Ha-na
Episodes: 12
Reliable voice profile Kang Kwon-joo (Lee Ha-na) is back again. Tirelessly, he works with dedication in the Emergency Call Center.
Kwon-joo uses his hearing to save lives and catch criminals. Kwon-joo always comes to respond to emergency situations in a timely manner.
Do Kang-woo (Lee Jin-wook) is a mysterious man who has the ability to enter the mind of a criminal. He has a pain that he keeps hidden from anyone.
When he meets Kwon-joo, Kang-woo doesn't want to work with him, and neither does Kwon-joo. However, the ability of both can put them face-to-face with even the most heinous criminals.
Movie Voice 3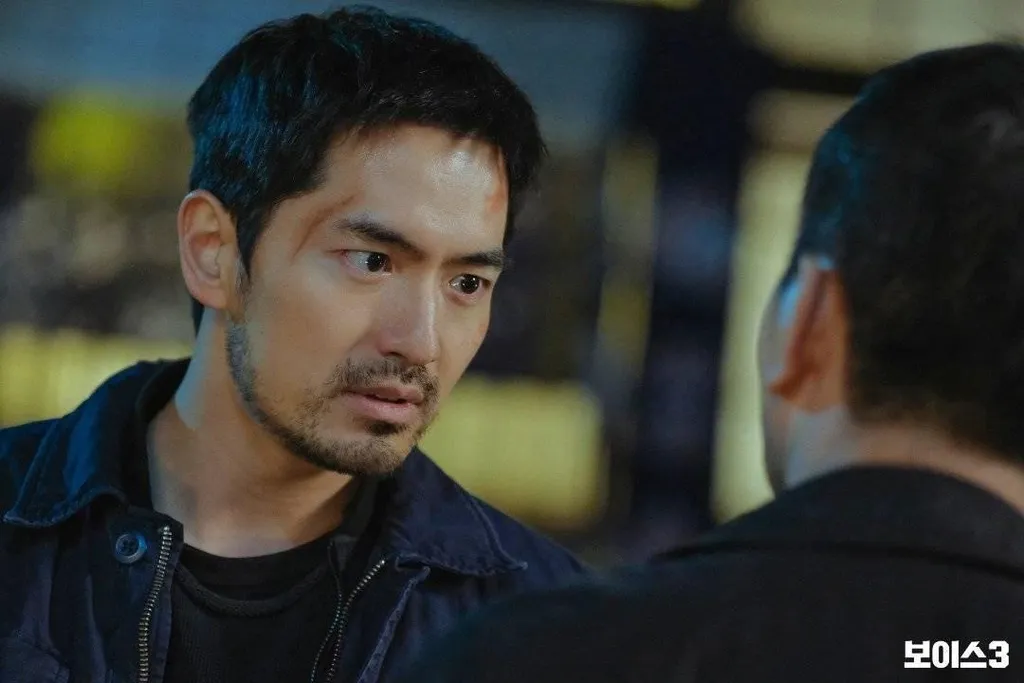 Release year: 2019
Genre: Horror, Crime
Produce: KY content
Directed by: Nam Ki-Hoon
Actors: Lee Ha-na & Lee Jin-wook
Episodes: 16
Detective Do Kang-Woo (Lee Jin-wook) travels to Japan to find answers about his past. he tried to suppress the psychotic emotions that filled him with anger.
Kang-Woo wakes up in the woods, abandoned and has a tattoo on his wrist. He couldn't remember the events of the past 7 days.
Kang Kwon-joo (Lee Ha-na) continues to lead her team to save the lives of victims during the golden period after the crime occurred.
Kwon-joo feels pain with his hearing. He also feels worried about Detective Kang-Woo's fate.
It looks like this series of murder cases is linked to a website. Bang Je-soo (Kwon Yool) serial killer stalks his prey. In addition, other mysterious characters also
Bulgasal: Immortal Souls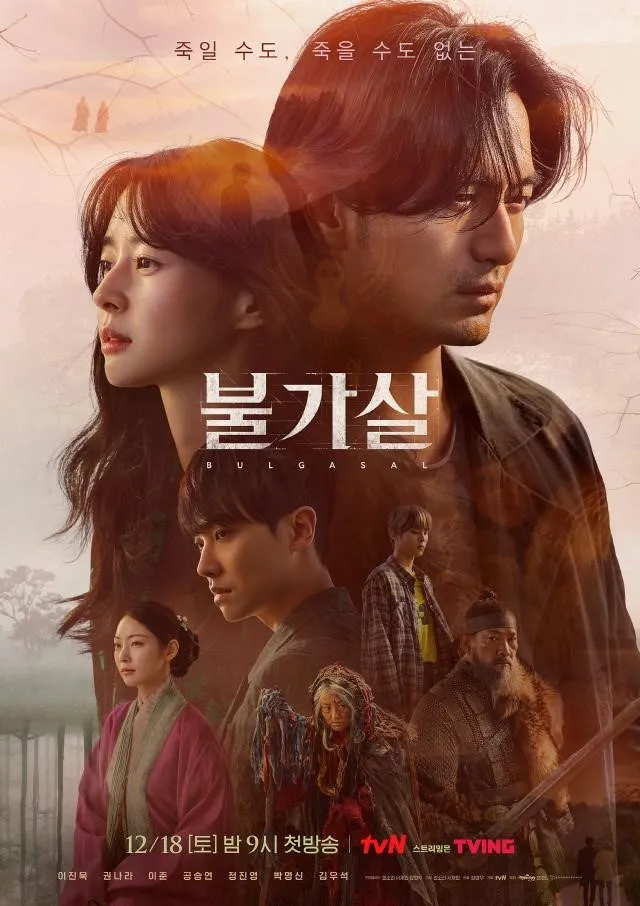 Release year 2021
Genres Drama , Fantasy , Supernatural , Horror
Produce Show Runners , Studio Dragon
Director Jang Young Woo
Cast Lee Jin Wook Kwon Na Ra Lee Joon Gong Seung Yeon
600 years ago Dan Hwal (Lee Jin-wook) was a human. While performing his duties as an army officer tasked with exterminating the remnants of a previous dynasty, Dan Hwal transformed into an immortal. He has been an immortal for about 600 so far.
Previously Min Sang-un (Kwon Na-ra) was also an immortal being. But he has been reincarnated as a human and is living life as a human.
He went through a tragic event so he changed his name as well as his identity. Sang-un lives in his hideout and seeks revenge.
The character Ok Eul-tae played by Lee Joon is an immortal being. Unlike Dan Hwal, Eul-tae actually seems to enjoy being immortal, as well as his power and wealth.
Dan Sol (Gong Seung-Yeon) is Dan Hwal's wife. He was also given a favor.
The Three Musketeers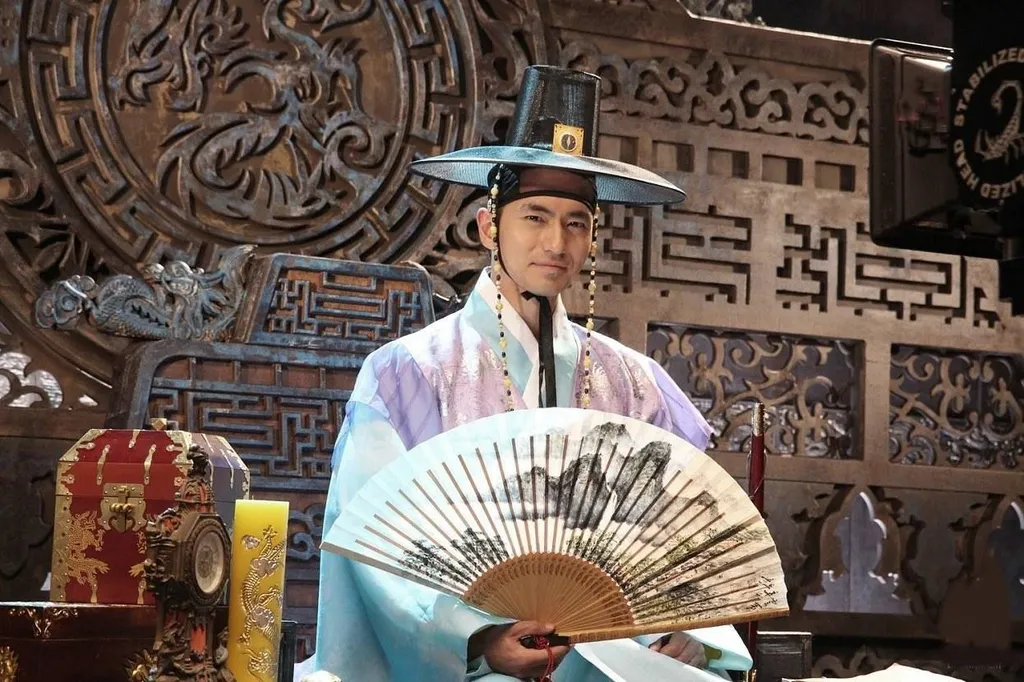 Release year: 2014
Genre: Action, Drama, Romance, Politics, Drama
Producer: Chorokbaem Media & JS Pictures
Directed by: Kim Byung-soo
Actors: Jung Yong-hwa, Yang Dong-geun, Lee Jin-wook, Seo Hyun-jin , Jung Hae-in
Episodes: 12
This drama was originally going to be made into 3 parts, but due to low ratings, the drama only ended until part 1. In this drama, Lee Jin-wook plays Crown Prince So Hyeon. The Three Musketeers is set in the Joseon Dynasty during the reign of King Injo.
This historical drama tells the story of Crown Prince So Hyeon, his two bodyguards, Heo Seung-po (Yang Dong-geun) and An Min-seo (Jung Hae-in), and Park Dal-hyang (Jung). Yong-hwa).
Dal-hyang was a Yangban, or educated, man who later became a soldier. He has everything, from looks, to personality even though he comes from a poor family.
At first, Crown Prince So Hyeon falls in love with Jo Mi-reyong (Yoo In-yung), but then Mi-ryeong becomes his enemy.
Mi-ryeong seeks revenge on the Crown Prince. The Crown Prince's wife, Yoo Seo (Seo Hyun-jin) is entangled in a love triangle with Dal-hyang.
As a child, the Crown Prince wrote a letter to Dal-hyang, which Crown Prince So Hyeon later discovered. Dal-hyang was heartbroken when he heard this, so he lost his intention to become a soldier.
Movie Return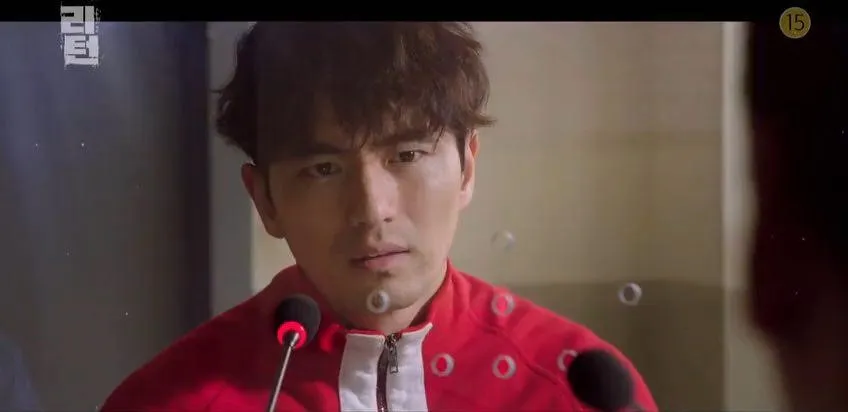 Release year: 2018
Genre: Mystery, Thriller, Legal Drama
Produce: The Story Works
Directed by: Joo Dong-min
Actors: Go Hyun-jung, Lee Jin-wook, Park Jin-hee, Shin Sung-rok, Park Ki-woong, Bong Tae-gyu, Yoon Jong-hoon, Jung Eun-chae
Episodes: 34
A body was found on the highway and the suspect is from the powerful class in South Korea. The most famous and influential female lawyer, Choi Ja-hye (Go Hyun-jung / Park Jin-hee) decides to defend Kang In-ho (Park Ki-woong).
He is asked for help by his law school friend, Geum Na-ra (Jung Eun-chae). However, In-ho was romantically involved with the victim and quarreled with the victim the day before the murder took place.
As Ja-hye investigates the case with Dokgo Young (Lee Jin-wook), the two realize that this case is not easy. This case arose because of corruption and secrets held by In-ho and his friends.
Welcome to Wedding Hell movie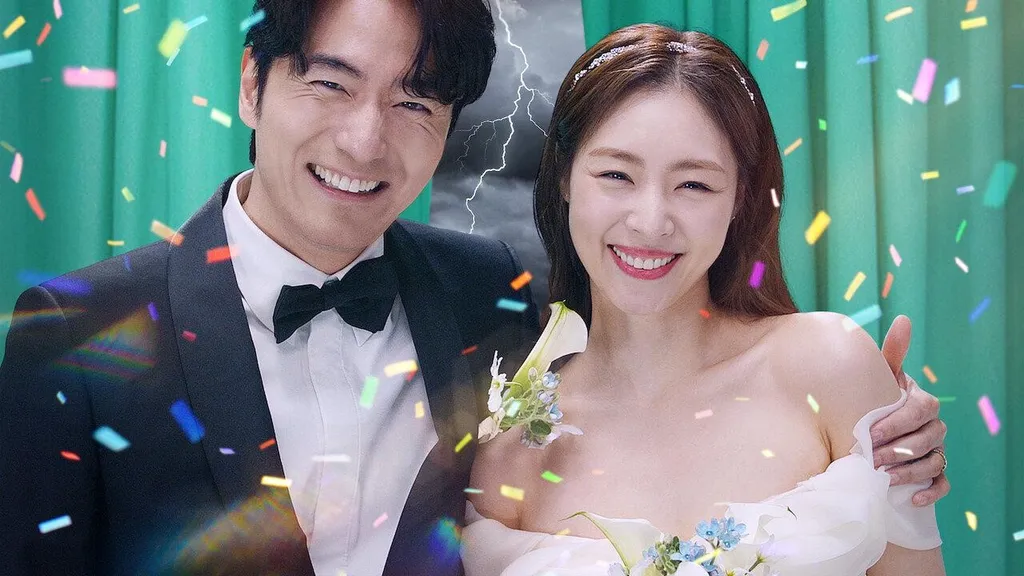 Release year 2021
Genre Drama , Life , Romance
Produce MAYS Entertainment
Director Seo Joo Wan , Song Je Young
Cast Lee Yun Hee Lee Jin Wook
Seo Jun-hyeong (Lee Jin-wook) is an employee at a large company, 36 years old this year and still single. His life is smooth, happy and financially secure.
He has a girlfriend named Kim Na-Eun (Lee Yeon-Hee), who has just turned 30. The two have been together for two years and are about to get married.
Kim Na-eun is a sentimental, intelligent, alert and practical woman. He is also an employee of a large company.
As the two are busy preparing for their wedding and facing married life, many problems arise that they must face.
Movie Good Bye Mr. Black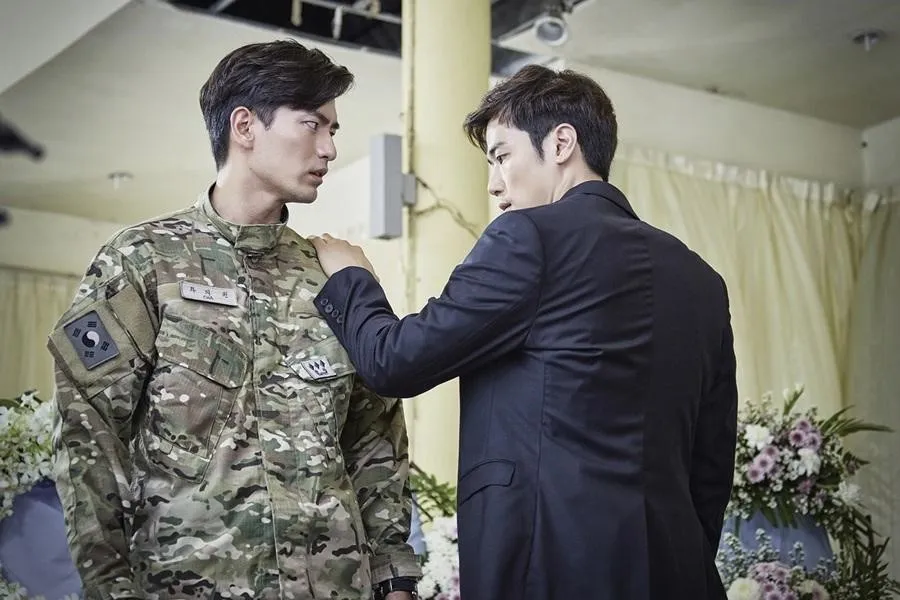 Release year: 2016
Genre: Drama, Horror, Romance
Produce: Winning Content
Directed by: Han Hee & Kim Seong-wook
Actors: Lee Jin-wook, Yoo In-young, Moon Chae-won, Song Jae-rim, Kim Kang-woo
Episodes: 20
Cha Ji-won (Lee Jin-wook), an officer of the Korean Navy's Special Operations Forces, is the type with a positive personality.
He also has a charm of his own. But he had to fall into a desperate situation because of his friend's betrayal. He was faced with a situation that threatened his life.
To hide her identity, Ji-won enters into a fake marriage with Swan, played by Moon Chae-won.
Swan is such a cheerful woman that Ji-won has a crush on her. Ji-won also tries to restore people's trust in him.
Movie I Need Romance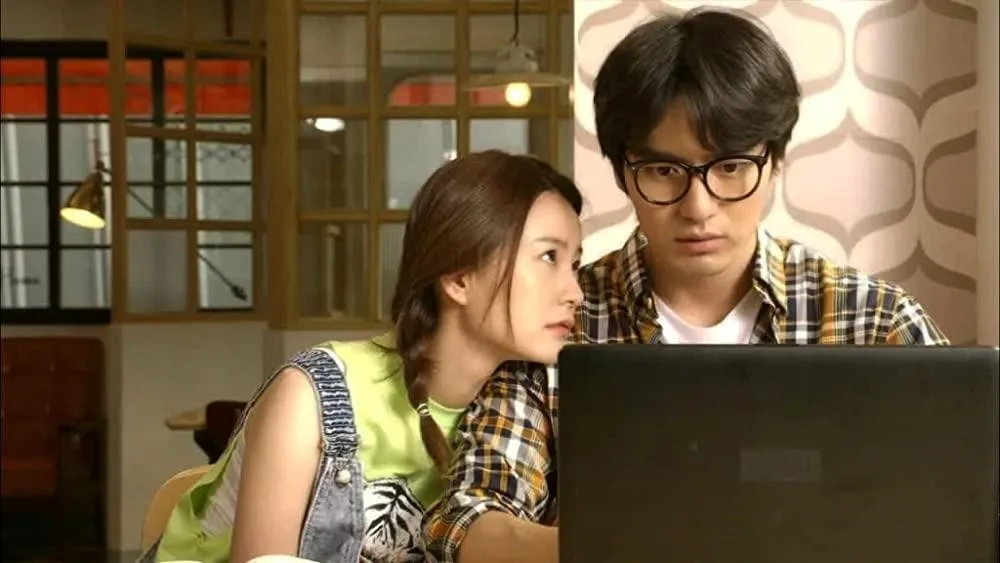 Release year: 2012
Genre: Comedy, Romance, Drama
Produce: JS Pictures
Directed by: Lee Jung-hyo & Jang Young-woo
Actors: Lee Jin-wook, Jung Yu-mi, Kim Ji-seok
Episodes: 16
In I Need Romance, Lee Ji-wook plays Yoon Seok-hyun. He has a childhood friend named Joo Yeol-mae (Jung Yu-mi).
The two lived close to each other and often played together until they grew up. Seok-hyun and Yeol-mae have also been dating for 12 years and have dated 5 times.
Despite his attractive appearance and tall body, women are still attracted to Seok-hyun because of his personality. Actually Seok-hyun really loves Yeol-mae and wants to marry her.
However, when Yeol-mae goes on a blind date, she meets another man. Then, can Seok-hyun win Yeol-mae's heart again?
The 10 dramas of Lee Jin-wook above are shown with various themes. Movies that have the participation of Lee Jin-wook are not only action movies, but also romantic and historical genres. Lee Jin-wook proved his acting ability quite well.
Although Lee Jin-wook's latest drama is out now, it never hurts to watch his equally enjoyable old dramas. Well, do you want to see Lee Jin-wook's movie other than Welcome to Wedding Hell?
Salenhanh – Product review blog
Address: 115 Nguyen Van Qua, Tan Hung Thuan Ward, District 12, Ho Chi Minh City
Website: https://salenhanh.com
Mail: Salenhanh.com@gmail.com
#salenhanh #Reviewsalenhanh