This character must have been seen a lot in various popular K-Dramas, if not for Lee El. The actress born in 1982 often appeared in various successful TV series, such as A Korean Odyssey (2018) and Guardian: The Lonely and Great God (2016).
Although only a supporting actor, Lee El always attracts the attention of the audience.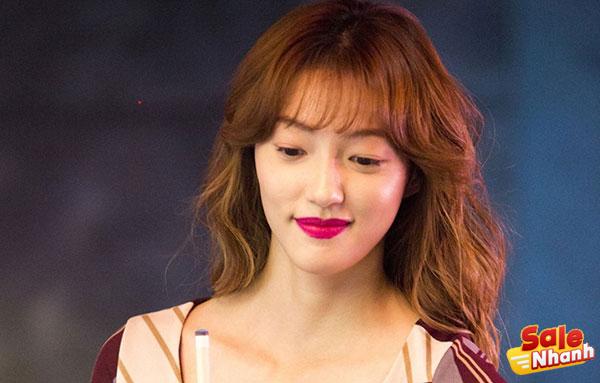 In 2022, the name Lee El became more and more popular after appearing in the movie My Liberation Notes (2022). Believed to become one of the main characters, Lee El impressed the audience with the role of the character Yeom Gi Jeong.
Lee El's appearance in every movie she's starred in has always been iconic and often ranks as cameos in various dramas. If you are also a Fan of this actress, here are the top Lee El's best movies that you should watch
My Liberation Notes
Release year 2022
Genre Drama , Family , Life , Romance
Produce Chorokbaem Media , JTBC Studios , Studio Phoenix
Director Kim Seok Yoon
Cast Lee Min Ki Kim Ji Won Lee El Son Seok Koo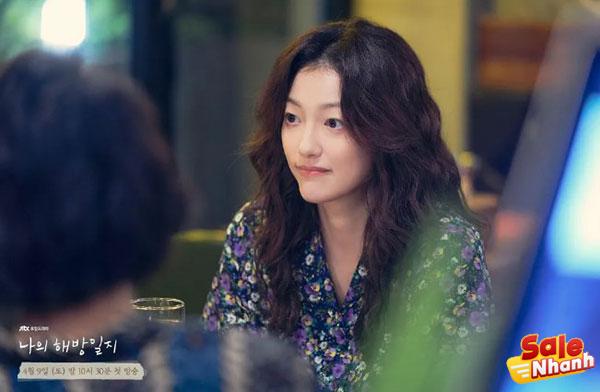 My Liberation Notes (2022) became Lee El's film, the most talked about by audiences around the world. In this everyday drama, Lee El plays a character named Yeom Gi Jeng, a woman who works in the capital. The only problem in his life, he was the eldest son who always couldn't find love.
My Liberation Notes (2022) tells the story of three brothers living in a village. The three of them had very different personalities, so there was always a commotion in the house.
But behind all of this, every child has their own grueling problems in life. They try to survive the troubles that haunt their lives every day.
A Korean Odyssey
Release year: 2017
Genre: Fantasy, Romance, Comedy
Produce: JS Pictures
Directed by: Park Hong-kyun, Kim Jung-hyun, Kim Byung-soo
Cast: Lee Seung-gi, Cha Seung-won, Oh Yeon-seo, Lee Hong-gi, Jang Gwang
Episodes: 20 episodes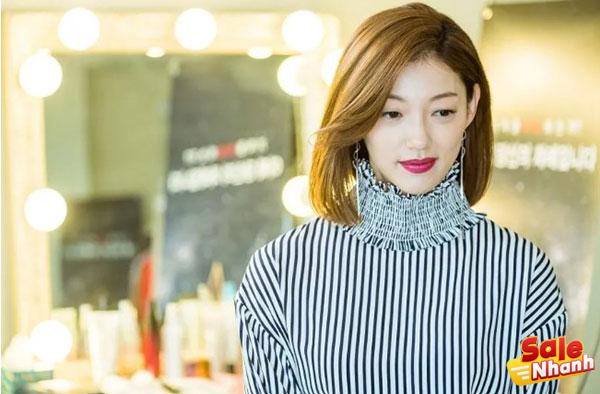 Although not the main character, Lee El became a part of the popular TV series A Korean Odyssey (2017). In this drama, Lee El plays Ma Ji Young, a character who is naturally the embodiment of a demon dog. Ma Ji Young is said to be Woo Hwi's secretary, even this woman is a loyal believer and number one.
A Korean Odyssey (2017) is about Monkey King Son Oh Gong who is sealed away because of his arrogance. To release the curse, he must drink Jin Sun Mi's blood so that his power can return to its original state. But things become more complicated, when Son Oh Gong falls in love with Jin Sun Mi.
Guardian: The Lonely and Great God
Release year 2016
Genre Comedy, Drama, Fantasy, Romance
Hwa & Dam Photo Production
Director Kwon Hyuk Chan, Lee Eung Bok, Yoon Jong Ho
Cast Gong Yoo Kim Go Eun Lee Dong Wook Yoo In Na Yook Sung Jae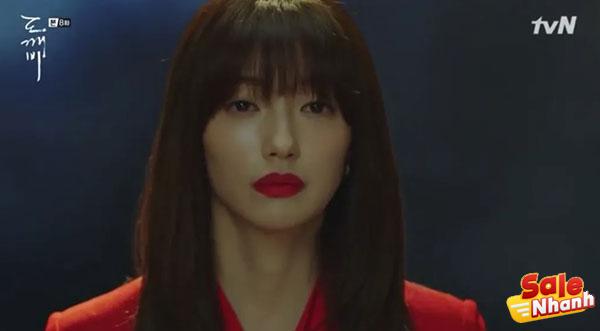 Participating in the drama Guardian: The Lonely and Great God (2017), Lee El appeared extremely charming. Here, Lee El plays a mysterious character named Samshin or can be said to be the incarnation of the Goddess. This woman has the task of guarding the destiny and giving birth to mankind.
Guardian: The Lonely and Great God (2017) tells the story of Lee Shin, who was cursed to become an elf and live forever. To lift his curse, he must find his bride, who will retrieve the sword stabbed into his chest.
This story becomes more complicated, as the elf bride is actually a human being targeted by the angel of death.
Matrimonial Chaos
Release year: 2018
Genre: Romance, Comedy
Produce: Monster Union, The I Entertainment
Directed by: Yoo Hyun-ki
Pemain: Cha Tae-hyun, Bae Doona, Lee El, Son Seok-koo
Episodes: 32 episodes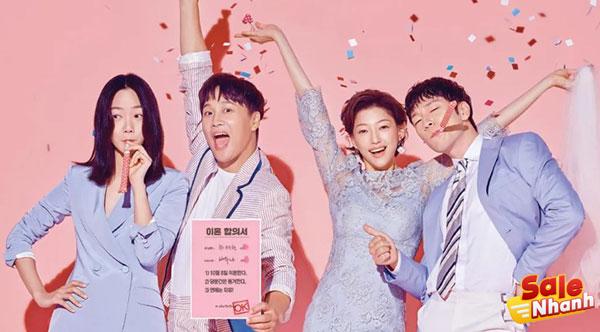 Matrimonial Chaos (2018) is a drama about married life in general. Jo Seok Moo and Kang Whee Roo chose to get married, but this marriage only lasted for three years.
Meanwhile, Jin Yoo Young decided to divorce her husband because Lee Jang Hyun was caught having an affair.
In this drama, Lee El plays a character named Jin Yoo Young, who was Jo Seok Moo's first love while in college. This woman has always had an attractive appearance and always tries to protect herself from unwanted things.
When the Devil Calls Your Name
Release year: 2019
Genre: Melodrama, Fantasy, Supernatural
Produce: The Moon C&M
Directed by: Min Jin-ki
Actors: Jung Kyung-ho, Park Sung-woong, Lee Seol, Lee El
Episodes: 16 episodes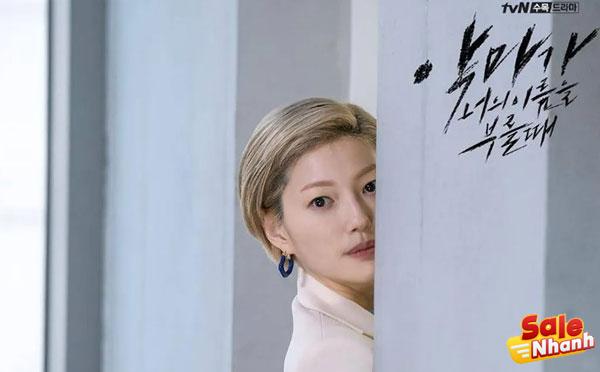 Moving on to fantasy dramas, this time Lee El is ranked as one of the main actors of When the Devil Calls Your Name (2019). The film, directed by Min Jin Ki, also stars Jung Kyung Ho, Park Sung Woong and Lee Seol. The story follows the consent of a musician who makes a pact with the devil to make his dreams come true.
Lee El herself will play a character named Ji Seo Yeong, the CEO of Soul Entertainment. This woman has a very eccentric look, very typical with short and blonde hair.
But at work, Ji Seo Yeong always tries her best to solve any problems caused by the artists in her company.
Black
Release year: 2017
Genre: Romance, Fantasy, Horror, Comedy
Produce: iWill Media
Directed by: Kim Hong-sun
Cast: Song Seung-heon, Go Ara, Lee El, Kim Dong-jun
Episodes: 18 episodes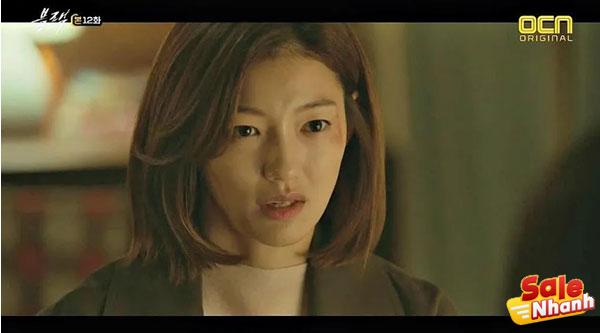 Returning to the lead role in a fantasy drama, Lee El starred in the popular TV series Black (2017). The film directed by Kim Hong Sun will bring together Lee El along with Song Seung Heon, Go Ara and Kim Dong Jun.
As for this movie, it tells the story of a deadly angel who came down to earth to carry out his mission.
But on his way, the god of death fell in love with a woman named Kang Ha Ram. In this 18-episode drama, Lee El plays doctor Yoon Soo Wan who falls in love with Han Moo Gang. This woman is the victim of a sex crime from a past serial killer.
Monster
Release year: 2016
Genre: Drama, Romance, Horror
Produce: Winning Content
Directed by: Joo Sung-woo
Actors: Kang Ji-hwan, Sung Yu-ri, Park Ki-woong, Claudia Kim
Episodes: 50 episodes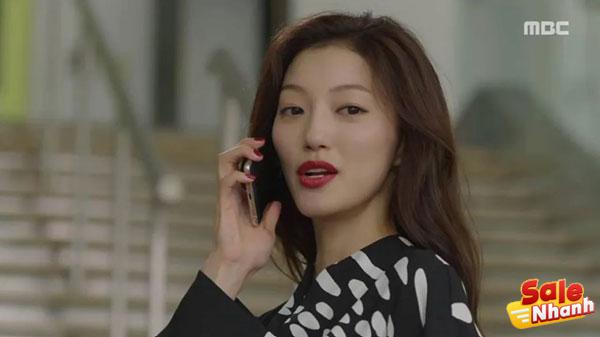 Switching to the horror film genre, this time Lee El only received a supporting role in the drama Monster (2016). This film, starring Kang Ji-hwan and Sung Yu-ri, is a television series produced by Victory Contents.
The drama tells the story of Byun Il Jae, who is trying to get back the rights that were usurped by his uncle.
In this popular 2016 drama, Lee El was entrusted with the role of Ok Chae Ryung. He is a Chinese expatriate who works as a secretary for Man Ok and works with a secret organization to get the MK2 virus.
He had a one-sided love for Ki Tan, so he tried a lot to separate him from Soo Yeon.
Divorce Lawyer in Love
Release year: 2015
Genre: Romance, Comedy
Produce: Samhwa Networks, JS Top Entertainment
Directed by: Park Yong-soon
Players: Jo Yeo-jeong, Yeon Woo-jin
Episodes: 18 episodes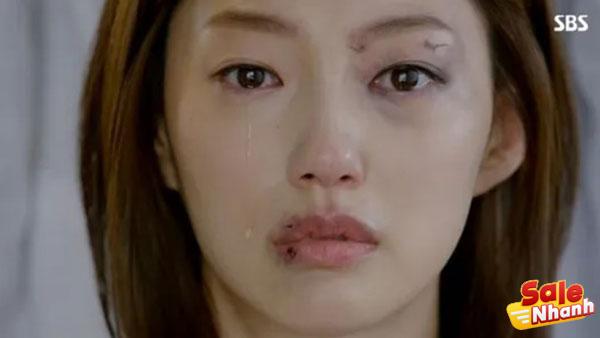 Divorce Lawyer in Love (2015) is a melodrama that never makes you laugh. Starring Jo Yeo-jeong and Yeon Woo-jin, the film is filled with humorous incidents experienced by a lawyer named Go Cheok Hee.
The woman often referred to by her subordinates as Chucky was indeed very ambitious to win various divorces.
Until one day, Go Cheok Hee falls in love with So Jung Woo, who currently works at the same law firm as her. Although the appearance was very short, Lee El played the role of a young woman named Han Mi Ri very well.
It's Okay, That's Love
Release year: 2014
Genre: Romance, Melodrama, Medical
Produce: GT Entertainment, CJ E&M
Directed by: Kim Kyu-tae
Cast: Jo In-sung, Gong Hyo-jin, Sung Dong-il, Lee Kwang-soo, Do Kyung-soo
Episodes: 16 episodes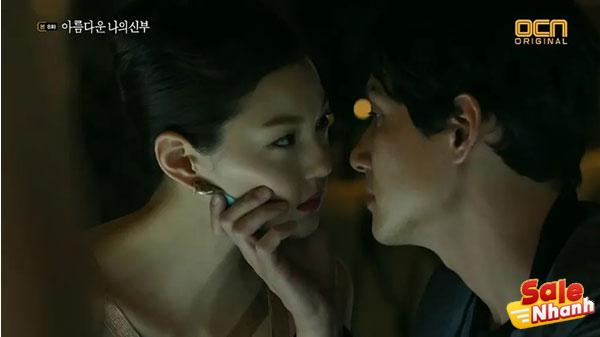 In the drama It's Okay, That's Love (2014), Lee El plays a character with a very sad life. Appearing in episodes 1 and 2, she plays the character Se Ra, a transgender person who almost died from being beaten by her own family.
It's Okay, That's Love (2014) is a popular TV series that tells the complicated life of a writer and psychiatrist. Both of them carry wounds, both of them are trying to recover from the mental disorders they have suffered for a long time. The different stories of their traumatic and tragic past, make this film touching.
My Beautiful Bride
Release year: 2015
Genre: Action, Crime
Produce: Doremi Entertainment
Directed by: Kim Chul-kyoo, Kim Sang-woo
Starring: Kim Mu-yeol, Lee Si-young, Ko Sung-hee, Ryu Seung-soo, Park Hae-joon
Episodes: 16 episodes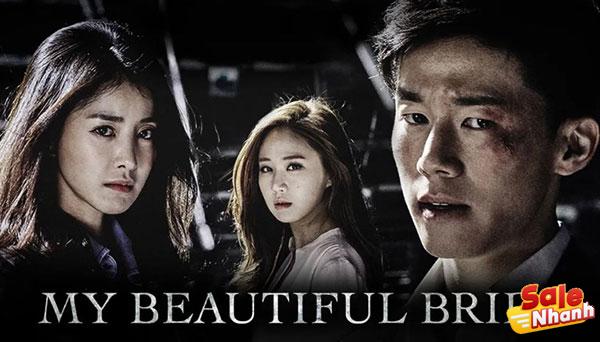 Of course, the last movie we will discuss is My Beautiful Bride (2015) starring Lee Si Young and Kim Mu Yeol.
In the film directed by Kim Chul Kyoo and Kim Sang Woo, Lee El was entrusted with a character named Son Hye Jung. This character only appeared for a very short time, but surely you will easily recognize Lee El.
The drama tells the struggle of Do Hyeong, who cannot forget his first love. The woman mysteriously disappeared so Do Hyeong enlisted the help of a detective named Cha Yoo Mi to help him. Do you think they can find Joo Young?
Actually Lee El has starred in many other Korean dramas that you can watch. The above dramas are the most famous and talked about dramas starring Lee El.
Out of the list of dramas above, which one do you think is the most interesting? Don't forget to share your answer in the comments section below.
Salenhanh – Product review blog
Address: 115 Nguyen Van Qua, Tan Hung Thuan Ward, District 12, Ho Chi Minh City
Website: https://salenhanh.com
Mail: Salenhanh.com@gmail.com
#salenhanh #Reviewsalenhanh