Kwon Na Ra is a singer as well as an actress who started out as an acting trainee at Fantagio entertainment company when she was in high school.
However, she debuted as an idol with the girl group Hello Venus under the stage name Nara. After only a few small roles, Nara has received from supporting roles to leading female roles. Her most iconic roles include the dramas "Doctor Prisoner" (2019) and "Itaewon Class" (2020). This is a list of the best dramas and movies played by Kwon Na Ra.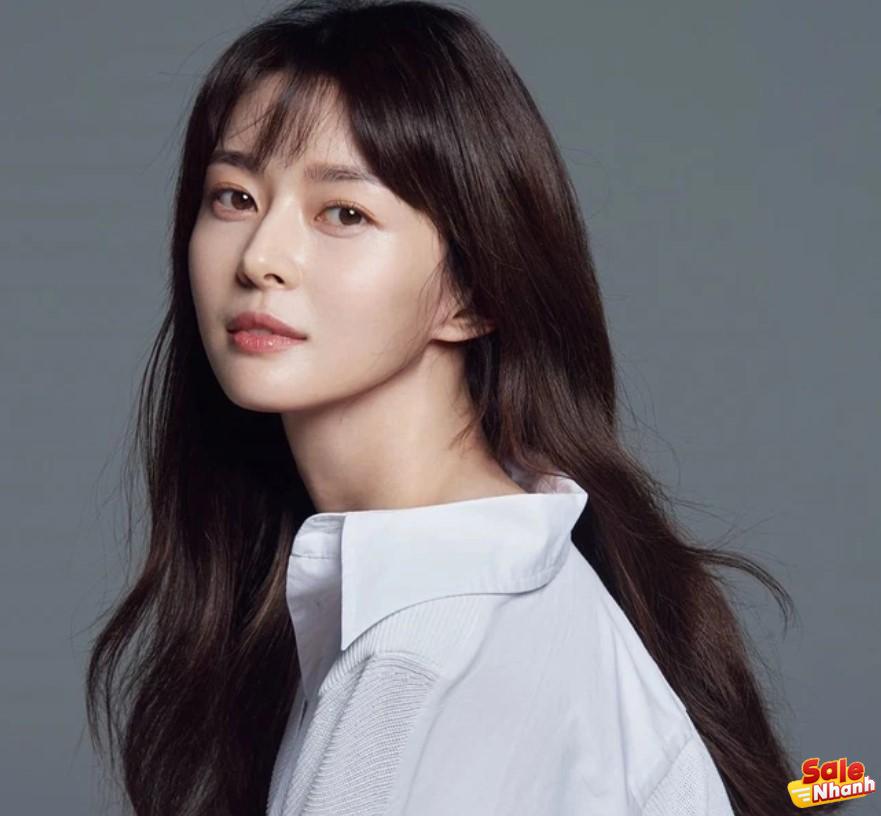 Legal name : (Kwon A Yoon)
Stage Name: (Kwon Na Ra)
TTL : Korea | March 13, 1991
Instagram : @hv_nara
Agency : A-Man Project
Year of operation: 2012 – present
Itaewon Class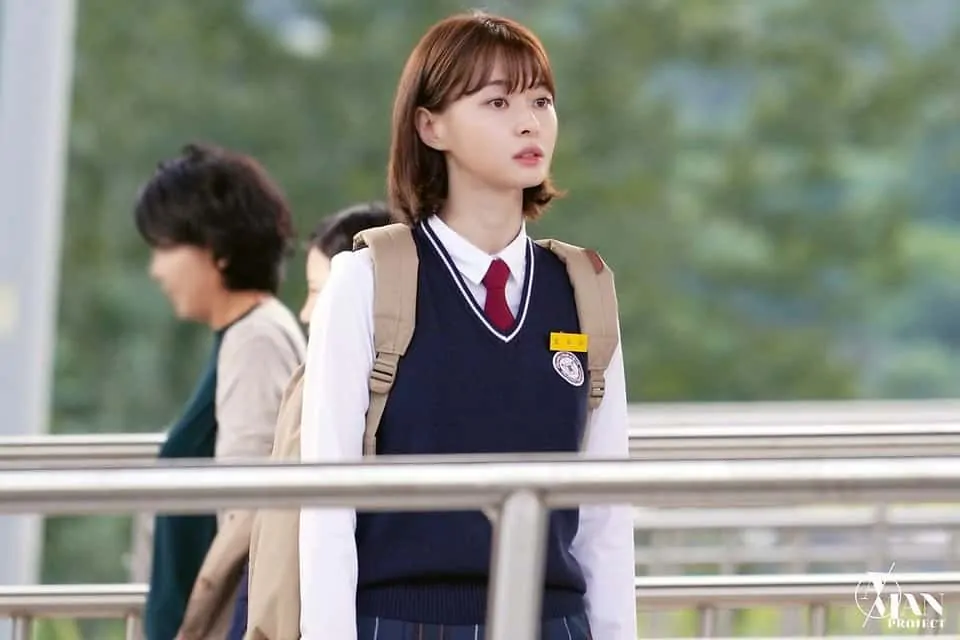 Release year : 2020
Genre : Drama | Romantic
Produce : Showbox | Contents Zium [a] | Itaewon Class Production Partner | Drama House (JTBC Studios)
Directed by: Kim Sung Yoon
Actor : Park Seo Joon | Kim Da Mi | Yoo Jae Myung | Kwon Nara | Kim Dong Hee | Lee Joo Young
Episodes : 16
Everyone was amazed at Kwon Na Ra's acting in "Itaewon Class". His character is very strong and has stolen the hearts of the audience. Nara plays one of the hated characters in the movie. In fact, Oh Soo Ah (Kwon Na Ra) did all of those things for a reason. Soo Ah is the head of the strategic planning team at Jangga Group. Outside of work, he is a former classmate and first love of Park Sae Ro Yi (Park Seo Joon).
Abandoned by her mother, Soo Ah grew up in an orphanage. He becomes close to Sae Ro Yi's father, who often visits the orphanage as an envoy of Jangga Corporation. After a car accident kills Sae Ro Yi's father and sends his male friend to prison, Soo Ah is granted a scholarship from Jangga Corporation.
After graduating, Soo Ah also immediately became an employee at the company. Soo Ah has a fiery look and always does her best for the good of the office. However, he is also torn between his loyalty to Jangga and his love for Sae Ro Yi. You may hate Soo Ah throughout the series, but you should know that Soo Ah isn't all that bad.
Doctor Prisoner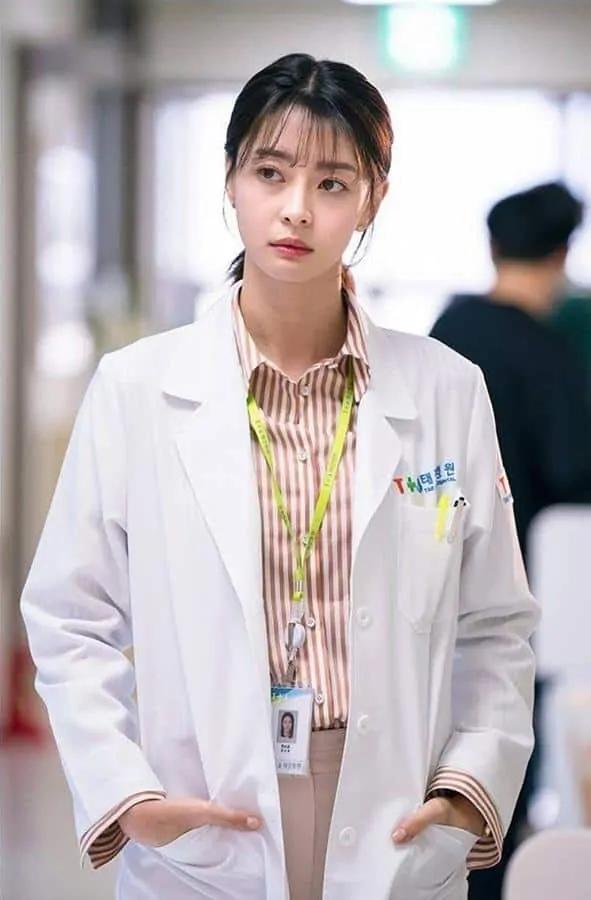 Release year : 2019
Genre: Medical Drama
Produce : Jidam Inc.
Directed by: Hwang In-hyuk
Coming from : Nam Koong Min | Kwon Na Ra | Kim Byung Chul Free Mp3 Download Choi Won Young | Jin Hee Kyung | Lee Min Young
Episodes : 32
"Dr. Prisoner" is a drama that aired on KBS2. The story is about a doctor with good expertise and good achievements. However, he was forced to stop working at the hospital after being accused of medical malpractice.
After that, he worked in the prison with the aim of earning enough termites to get revenge. This drama helped Kwon Na Ra receive the Best New Actress award from the 12th Korean Drama Awards and also the KBS Drama Awards.
My Mister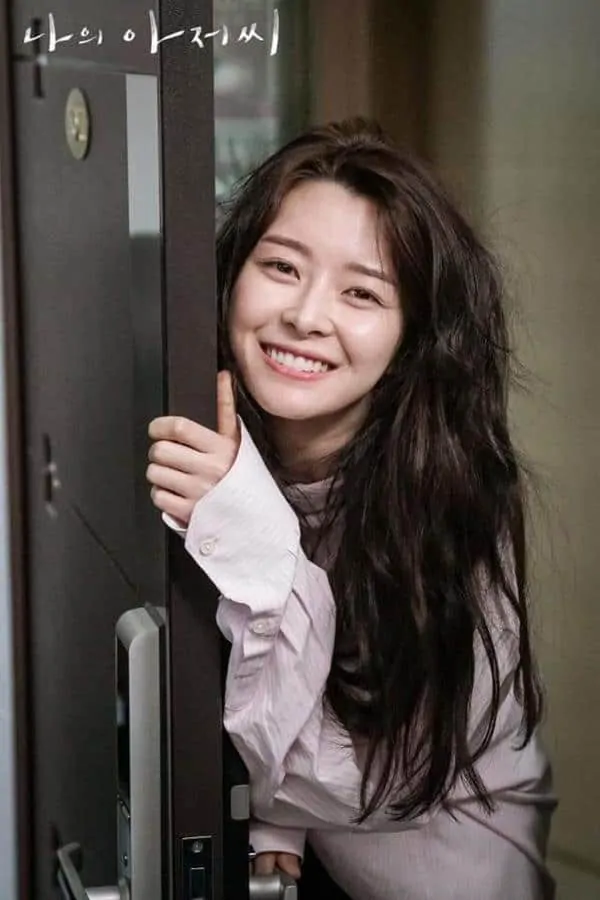 Release year : 2018
Genre: Drama
Produce : Chorokbaem Media
Directed by: Kim Won Seok
Coming from : Lee Sun Kyun | Lee Ji Eun | Park Ho San | Song Sae Byeok Free Mp3 Download Lee Ji Ah | Free Mp3 Download Jang Ki Yong Free Mp3 Download Kwon Na Ra Free Mp3 Download
Episodes : 16
The series received critical acclaim and won Best Drama at the 55th Baeksang Arts Awards. The title was "My Mister". Tells us the story of three middle-aged brothers who carry the burden of their lives.
In addition, there is a strong and cold young woman named Lee Ji An (IU) who has lived a difficult life alone her whole life. Their worlds meet, and their lives change for the better, especially as the second child of three siblings, Park Dong Hoon (Lee Sun Kyun).
Very different from her previous roles, Kwon Na Ra here plays Choi Yoo Ra, a failed actress. He has an eccentric and explosive nature, because to be honest he suffers from depression. However, after reuniting with Park Ki Hoon, the youngest member of the Park family, Choi Yoo Ra happily returned and continued to pursue her love to be reciprocated by the former director.
Your Honor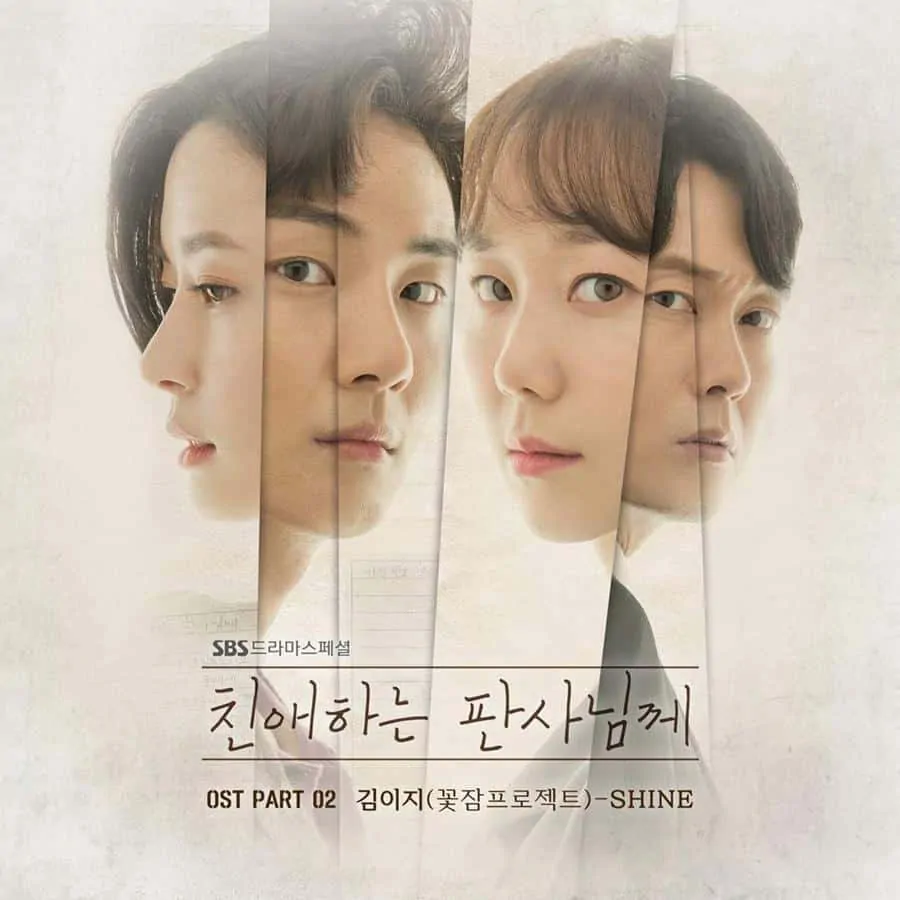 Release year : 2018
Genre : Law
Produce : The Story Works | iHQ
Directed by: Boo Sung Chul
Actor : Yoon Shi Yoon | Lee Yoo Young | Park Byung Eun | Kwon Nara | Kim Hye Ok | Kwak Sun Young
Episodes : 32
"Your Honor" or "Dear Judge" is a South Korean television series starring Yoon Shi Yoon, Lee Yoo Young, Park Byung Eun, and Kwon Na Ra. The story revolves around Han Soo Ho and Han Kang Ho who were born as identical twins. However, they live very differently. Han Soo Ho is a judge who respects principles.
One day, Han Soo Ho suddenly disappeared. Han Kang Ho, his twin brother, secretly replaces his brother as judge. Han Kang Ho's life changed 180 degrees. The person who was once considered the trash of society has now become a 'Respected Judge'. However, where did the brother go, huh? Kwon Na Ra herself plays Joo Eun, a messenger, Soo Ho's missing girlfriend.
Suspicious Partner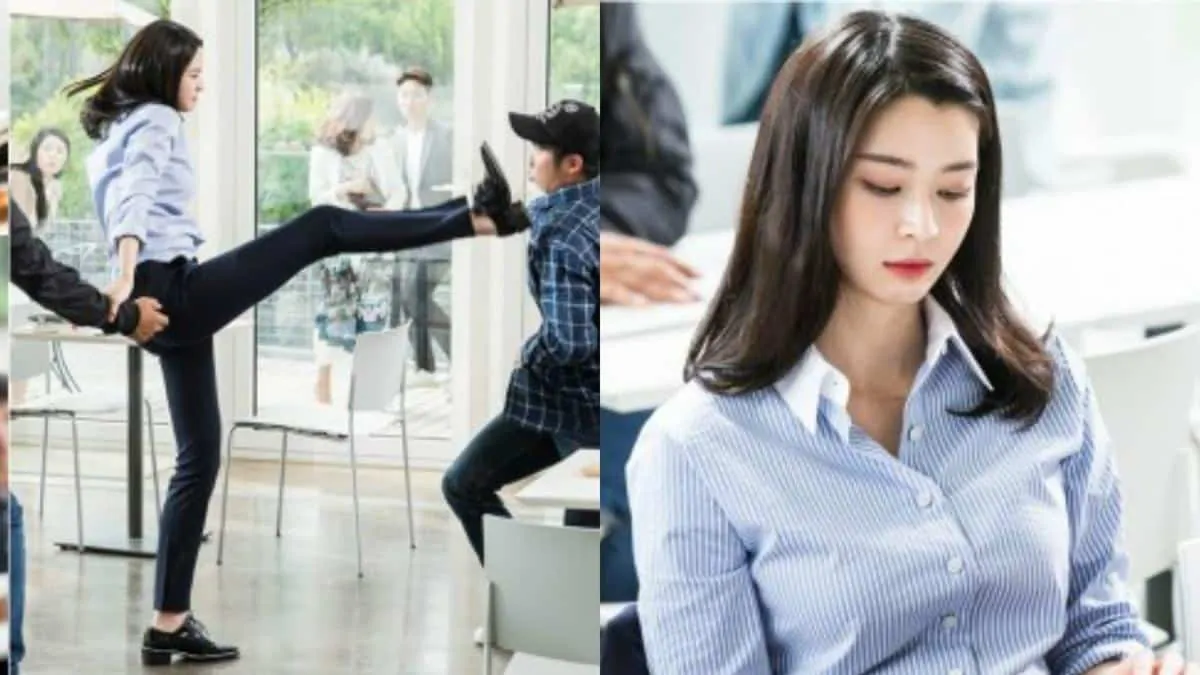 Release year : 2017
Category : Legal | Crime | Romantic comedy
Produce : The Story Works
Directed by: Park Sun Ho
Actor : Ji Chang Wook | Nam Ji Hyun | Choi Tae Joon | Kwon Nara | Lee Deok Hwa | Kim Ye Won
Episodes : 40
This movie also has many other titles, such as "Love in trouble", "Fateful lover", "Beware of this woman", "Suspicious romance", and many others. No adjustments, this series has a total of 40 episodes, you know! This drama tells the story of Noh Ji Wook (Ji Chang Wook) who is a prosecutor and Eun Bong Hee (Nam Ji Hyun) who is a trainee prosecutor. They work together to investigate a mysterious case involving a psychotic killer.
Psst, Eun Bong Hee works with prosecutor Cha Yoo Jung (Kwon Na Ra) who turns out to be Noh Ji Wook's ex-girlfriend! Cha Yoo Jung also really wants to get back with Noh Ji Wook. One day, when the killer strikes again, Eun Bong Hee is charged as a suspect. Apparently, the original killer had an accident and suffered amnesia. However, he continued to chase EUn Bong Hee and Noh Ji Wook.
Fantasy of the Girls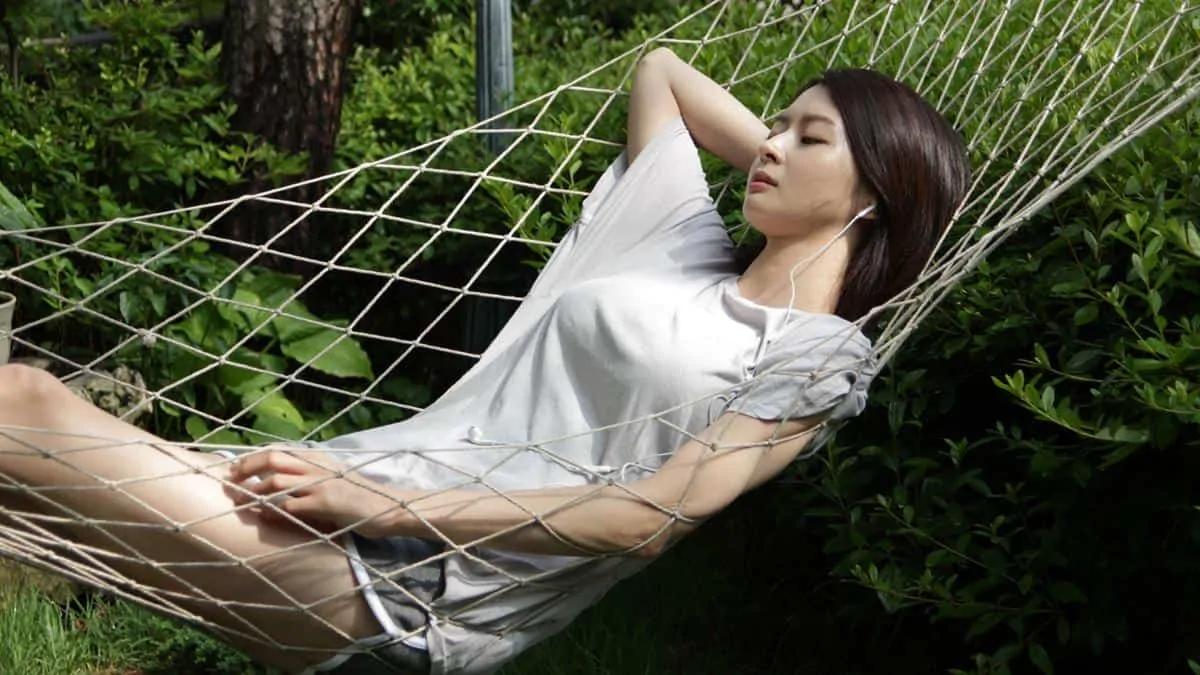 Release year : 2018
Genre : Drama | Teen love | Yuri (lesbian)
Manufacturing : –
Directed by: Ahn Jeong Min
Actor : Roh Jeong Eui | Jo Soo Hyang | Kwon Nara | Jo Soo Ha | Jo Byung Kyu | Kim Ye Na | Kim Jung Pal
If "Fantasy of the Girls" is not a TV series but a movie. Tells the story of Sun Hwa (Roh Jeong Eui), a pure 1st grade high school student. One day, his senior named Soo Yeon (Jo Soo Hyang) happens to see Sun Hwa. Interested in Sun Hwa, Soo Yeon also included Sun Hwa's name as Juliet in the drama she directed for the school drama club.
Sun Hwa will soon meet her co-star, Ha Nam (Kwon Na Ra), who will be playing the role of Romeo. Ha Nam is a senior and all the other girls admire him, the language these days is 'girl crush'. While rehearsing for the drama, Sun Hwa felt attracted to He Nam. However, he realizes that there is something between Soo Yeon and Ha Nam. Sun Hwa was confused because her two seniors stood shoulder to shoulder, causing her chest to tighten.
Secret Royal Inspector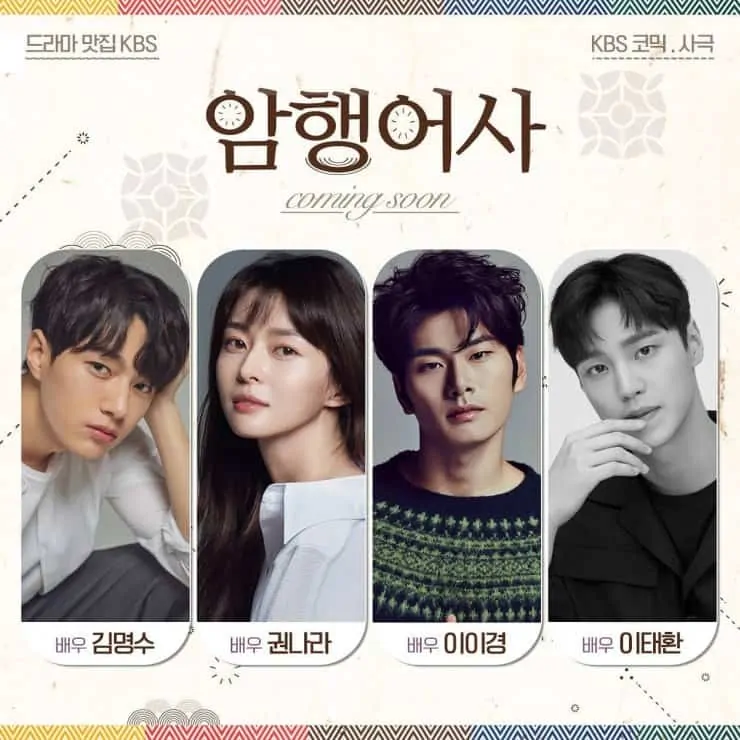 Release year : [Coming soon] 2020
Genre : History | Mystery | Comedy | Drama | Detective
Manufacturing : –
Directed by: Kim Jung Min
Actor : Kim Myung Soo | Kwon Nara | Lee Yi Kyung | Lee Tae Hwan | Ahn Nae Sang | Jo Soo Min
Episodes : –
The film, which has a different title, "Blade of the Phantom Master", is still to be announced or not released. The setting takes place in the late Joseon era. The main star of this drama is Sung Yi Gyeom (Kim Myung Soo). He won the best first place in the state exam, and is currently working in Hongmungwan (management and research department). However, he has no goals or ambitions in life.
One day, Yi Gyeom was caught gambling. As a punishment, he was appointed as the kingdom's secret inspector. Its job is to destroy the illegal and corrupt practices of public officials. Not alone, he takes on his new job with Hong Da In (Kwon Na Ra), a female inspector, and Park Chun Sam (Lee Yi Kyung), Yi Gyeom's servant.
Interesting facts! In real life, the royal secret inspector was a unique temporary position during the heyday of the Joseon Dynasty. So this job really never existed. An official appointed by the king directly operated undercover and was sent to the local province to monitor government officials for fraud.
Royal secret inspectors are also tasked with guarding the population while traveling undercover. Unlike ordinary inspectors where the activities of the Inspector General's Office are formal and public, the appointment and activities of the royal secret inspectors are kept secret throughout the mission.
Although she wasn't an actress before, her acting talent is also quite calculated. This has been proven through several popular Kwon Nara films and dramas and her acting has also received the Best New Actress from the 1st Korean Drama Awards. 12 and also the KBS Drama Awards. Great isn't it?
Salenhanh – Product review blog
Address: 115 Nguyen Van Qua, Tan Hung Thuan Ward, District 12, Ho Chi Minh City
Website: https://salenhanh.com
Mail: Salenhanh.com@gmail.com
#salenhanh #Reviewsalenhanh