Kim Yoon Hye is an actress from South Korea, born in 1991 in Seoul. Interestingly, Kim Yoon Hye made her debut with naa Woori, which means "We" in Korean.
However, because her name was hard to find on the portals, she eventually changed her name to her real name. Kim Yoon Hye debuted on the big screen when participating in the movie My Son (2007).
Throughout her career, Kim Yoon Hye has appeared in many popular movies in Korea. Even the characters she plays are quite diverse, with acting qualities of course.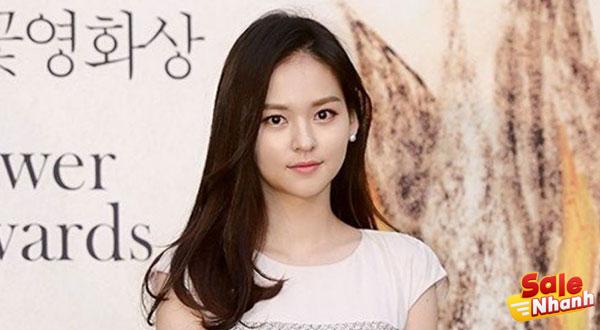 The name Kim Yoon Hye began to capture the attention of many people, after she starred in the movie Steel Cold Winter (2013). Her role as Eun Hae Won makes many people curious about her real body.
This time Salenhanh will share some hints about popular movies starring Kim Yoon Hye. What movies do you want to know? For more detailed information, you can read it below.
Because I Love You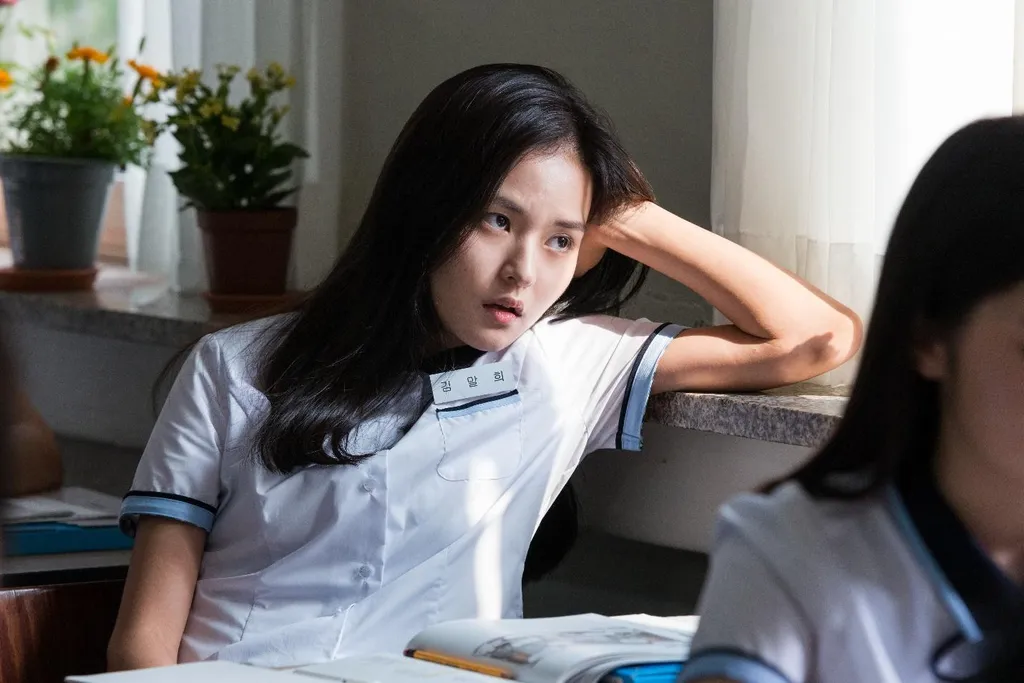 Release year: 2017
Genre: Comedy, Fantasy
Director: Joo Ji-hoong
Cast: Cha Tae-hyun, Kim Yoo-jung
Produce: AD406 Pictures
Starring Cha Tae Hyun, Because I Love You (2017) is a popular movie that is recommended to watch. This light-hearted drama is really funny and really suitable as a relaxing weekend scene.
Meanwhile, Kim Yoon Hye only plays a small character named Kim Mal Hee with a very suitable shape.
Because I Love You (2017) tells the story of a man named Lee Hyeong, who becomes a spirit. Previously, she had an accident that split her mind and body.
Since then, Lee Hyeong has often owned a body of thousands of people.
The Advocate: A Missing Body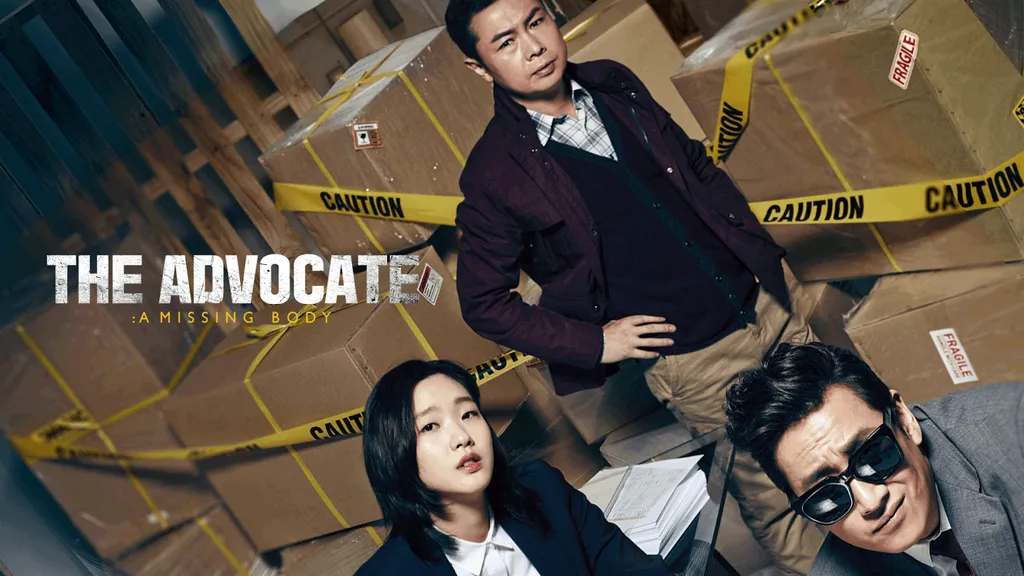 Release year: 2015
Genre: Drama, Law, Mystery
Director: Heo Jong-ho
Cast: Lee Sun-kyun, Kim Go-eun
Produce: CJ E&M
The movie The Advocate: A Missing Body (2015) seems to make you curious about the story yet. The drama starring Lee Sun Kyun and Kim Go Eun will take you into a mysterious murder case with no victims.
This cooperation between lawyers and prosecutors becomes very dangerous, as they investigate the case of Kim Jung Hwan.
This case is indeed very complicated, because no body was found and no evidence was found. This makes Byeon Ho Sun's lawyer feel confused, because this case is too difficult to solve.
In the film directed by Heo Jong Ho, Kim Yoon Hye only received a small role as Han Min Jeong. What she has is very little, but you can definitely easily find the silhouette of Kim Yoon Hye in this movie. Because she still looks charming, with a mysterious aura that always haunts her.
Steel Cold Winter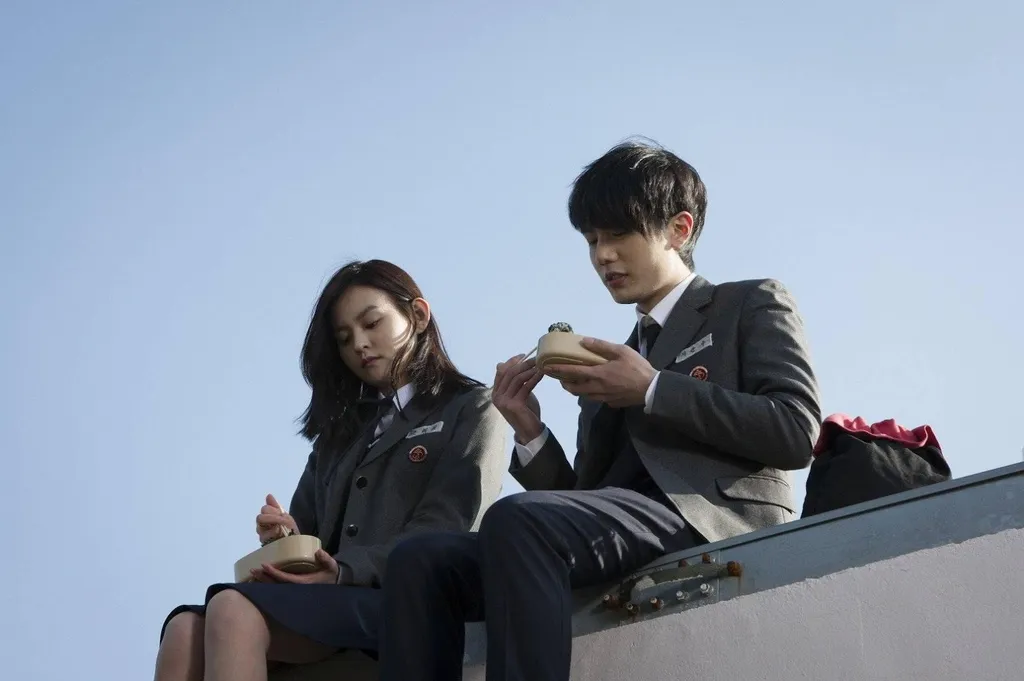 Release year: 2013
Genre: Romance. Mystery, horror
Director: Choi Jin-sung
Cast: Kim Yoon-hye, Kim Shi-hoo
Producer: Vanguard Studio, Film Blossom
Steel Cold Winter (2013) is the movie that made Kim Yoon Hye's name known to many people. This film, produced by Vanguard Studio and Film Blossom, takes the genre of horror, mystery You Know .
As for this movie, Kim Yoon Hye has the opportunity to become the main character, which is very complicated. She plays a character named Yoon Soo, who is an excellent student at her school.
But her life is not as beautiful as people think, because she is involved in rumors of her friend's suicide. Even so depressed by the rumors, Yoon Soo once thought of committing suicide. Until one day she meets a mysterious girl skating on a frozen lake.
The girl's name is Hae Won, who becomes very close to Yoon Soo. But suddenly Yoon Soo chooses to stay away from Hae Won because of a malicious rumor.
Even this rumor related to the death of Hae Won's father is still very mysterious. What do you think will happen to Yoon Soo and Hae Won next?
Ghost Sweepers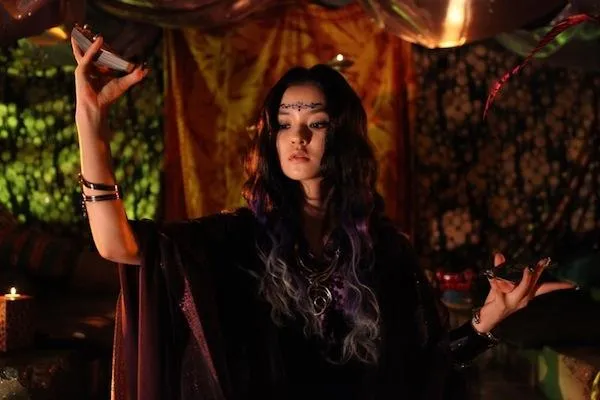 Release year: 2012
Genre: Comedy, Horror
Director: Shin Jung-won
Cast: Kim Su-ro, Kang Ye-won, Lee Je-hoon
Produce: Dasepo Club, Saram Entertainment
Turning to the horror genre, this time Kim Yoon Hye joined the film directed by Shin Jung Won. Ghost Sweepers (2012) is a film about the life of a leading magician in a village. She purposely came to the village to perform an exorcism that is considered very cruel and often causes a disturbance in the community.
This process was witnessed by a reporter who also covered the exorcism. In the end, the reporter teamed up with the magicians to reveal the mystery. Who is the evil spirit and what dark secret is the village really hiding?
In the drama produced by Dasepo Club and Saram Entertainment, Kim Yoon Hye gets minimal screen time . She plays a character named Seung Hee, a beautiful psychologist with a very scary tarot reading ability.
My Son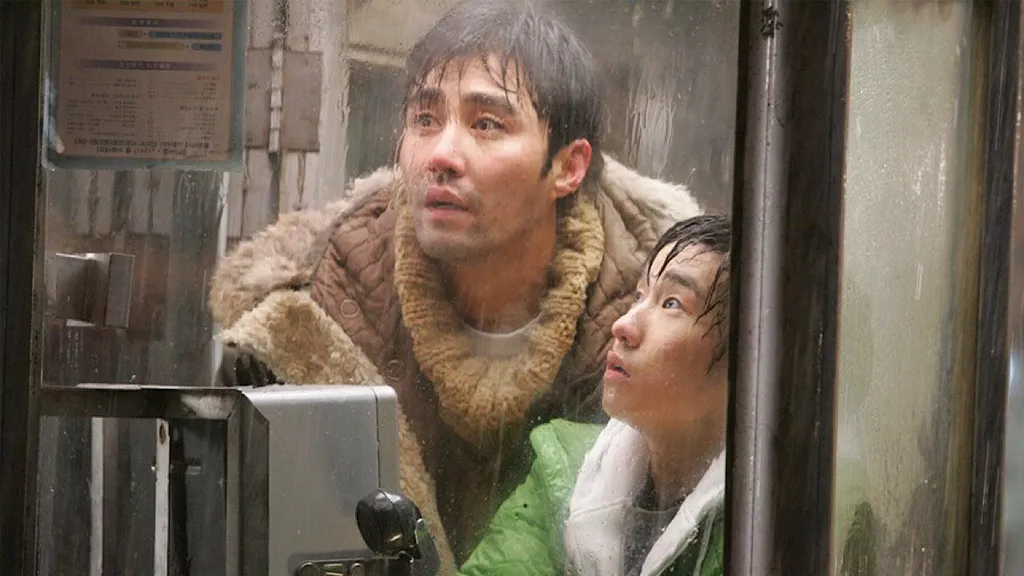 Release year: 2007
Genre: Melodrama, Family
Director: Jang Jin
Cast: Cha Seung-won, Ryu Deok-hwan
Manufacturing: –
My Son (2007) is a film that will move the audience about the story of these two father and son. Played by Cha Seung Won and Ryu Deok Hwa, both of them have extraordinary chemistry.
The story begins when Gang Sik is sentenced to life in prison, after he is declared a suspect of robbery and murder.
After 15 years in captivity, Gang Sik is given a day to see his family. This man feels both excited and nervous, because he will meet his son Jun Seok, who is 18 years old this year. But that son never saw him as a father, but as a bad man who abandoned him.
But after a few things that they went through, Jun Seok was finally able to accept his father's existence. In the film directed by Jang Jin, Kim Yoon Hye plays a young girl named Mimi. His role is indeed very small, as he only appears for a few seconds in this heart-wrenching film.
Sh**ting Stars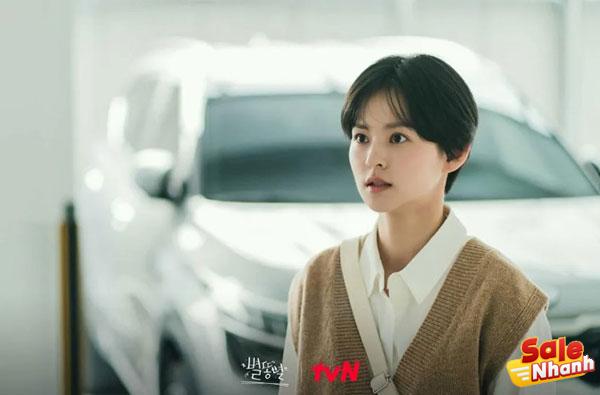 Release year: 2022
Genre: Comedy, Drama, Romance
Produce: tvN
Director: Lee Soo Hyun
Cast: Lee Seung Hyub, Kim Young Dae, Yoon Jong Hoon, Kim Yoon Hye
Sh ** ting Stars (2022) is a TV series that is very popular with young Vietnamese people. With the participation of Lee Sung Kyung and Kim Young Dae , this movie really made the audience flutter .
The film is about a top star's romance with an employee at his company. This love story is not easy, because there are great consequences waiting if this relationship is revealed.
For this drama, Kim Yoon Hye will play a character named Park Ho Young. She is the leader of the entertainment group, the manager and also acts as a bodyguard for her artists. This woman is a former taekwondo player so her appearance and body look very muscular.
Vincenzo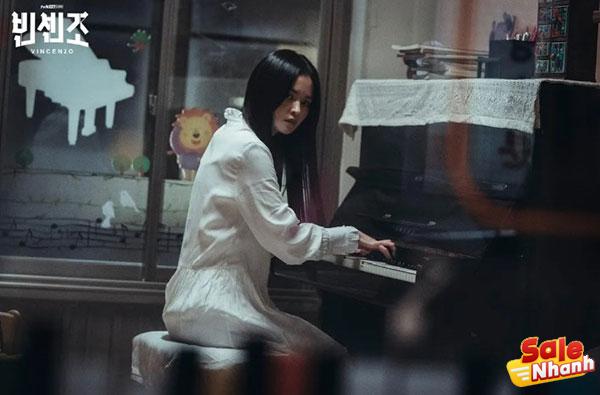 Release year 2021
Genres Crime , Dark Comedy , Drama
Logo Film Production
Director Kim Hee Won
Cast Song Joong Ki Jeon Yeo Bin Ok Taecyeon Kim Yeo Jin Kwak Dong Yeon
Vincenzo (2021) is indeed a drama that brings Kim Yoon Hye's name to more and more people. Playing the role of Seo Mi Ri, she has made many people curious about her character in this drama. It turns out that Seo Mi Ri is a hacker hiding from a group of criminals who want to break into the safe at Geumga Plaza.
The film tells the story of Vincenzo and Hong Cha Young's struggle against the Babel Group. They are trying to protect Geumga Plaza, which will be destroyed by the Babylon Group in various ways. As a result, this struggle involves many types of heinous crimes.
18 Again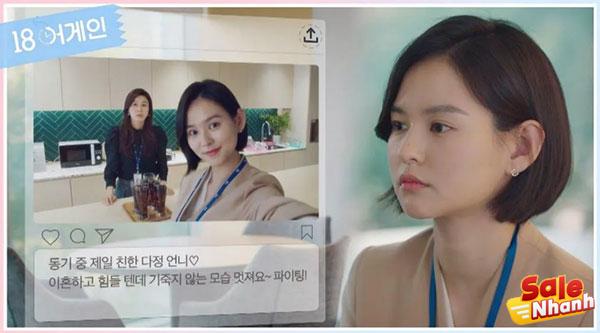 Release year 2020
Genres Coming Up, Drama, Fantasy
Production JTBC Studios
Director Ha Byung Hoon
Cast Yoon Sang Hyun Lee Do Hyun Kim Ha Neul
Switching to a TV series produced by JTBC Studios, Kim Yoon Hye starred in the popular drama 18 Again. Adapted from the American film by Jason Filardi, this TV series has a funny but meaningful premise and plot.
The drama tells the story of Hong Dae Young, who turns back as an 18-year-old and tries to solve various problems.
In this drama, Kim Yoon Hye plays Kwon Yu Mi, a trainee broadcaster of JBC station. As the youngest member, Kwon Yu Mi always feels threatened by Da Jung's presence in the company. But their relationship takes a turn for the better, as Da Jung saves him from an incident that nearly killed him.
The Third Charm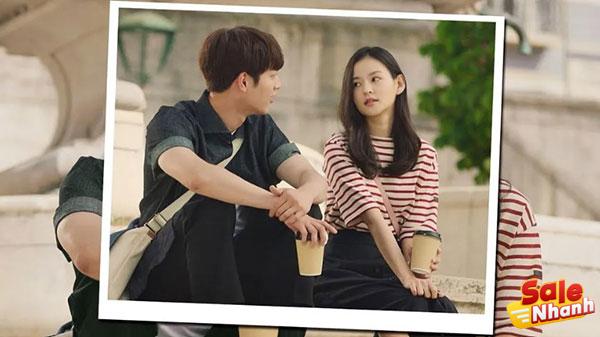 Release year: 2018
Genre: Romance, Comedy
Produce: Imagine Asia, JYP Pictures
Directed by: Pyo Min-soo
Actors: Seo Kang-joon, Esom
Episodes: 16 episodes
Moving on to the movie made by JYP Entertainment, this time The Third Charm (2018) starring Seo Kang Joon and Esom. The drama tells the love story of a couple who meet on a date but have opposite personalities.
Both try to have a comfortable love relationship, but there are always troubles coming.
In this movie, Kim Yoon Hye was only given a small role as a supporting actress. here he plays a policeman named Min Seo Eun who likes Joon Yong. This woman tries to get the love of the man she likes, but this never happens.
Friendly Police
Release year: 2021
Genre: Horror, Drama
Produce: According to TV
Directed by: Lim Kyeong Taek
Actors: Kim Yoon Hye, Jung Jin Woon
Episodes: 1 episode
Friendly Police (2021) is a television series in the trilogy titled Midnight Thriller (2021). There are three stories presented in the trilogy about "missing".
Kim Yoon Hye herself participated in the first drama called Friendly Police (2021). She will also co-star with Jung Jin Woon, in this horror genre film.
The film tells the story of Ah Rin, a young novelist in her 20s who has just moved house. In the new environment, he meets a policeman known as Police Kim. Ah Rin reveals various things she feels at her home to Police Kim and begins to investigate.
The Vampire Detective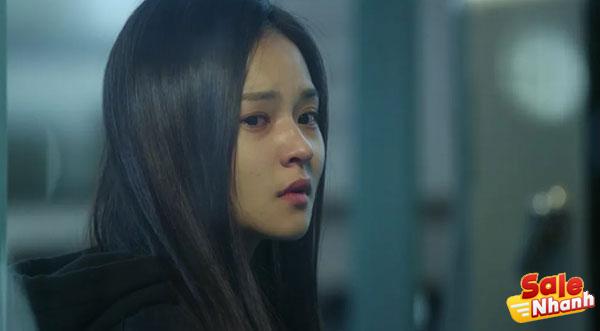 Release year: 2016
Genre: Fantasy, Horror, Action, Horror
Produce: OCN
Directed by: Kim Ga-ram, Lee Seung-hoon
Pemain: Lee Joon, Oh Jung-se, Lee Se-young, Lee Chung-ah, Jei
Episodes: 12 episodes
The Vampire Detective (2016) is indeed known as a hit drama with the participation of handsome actor Lee Joon. Fyi, it turns out Kim Yoon Hye is also one of the actors playing in this OCN-made drama.
The film tells the story of a vampire who works as a private detective and uses his powers to solve cases.
In the movie Vampire Detective (2016), Kim Yoon Hye will play a character named Jung Yoo Jin. This girl is said to have a love triangle with the character played by Lee Joon and his best friend while studying at the police academy.
Movie My Sassy Girl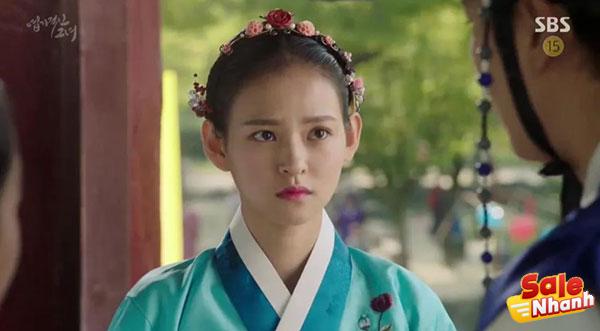 Release year: 2017
Genre: History, Romance, Comedy
Produce: Huayi Brothers, Shincine Communication, RaemongRaein Co. Ltd.Director: Oh Jin-seok
Directed by: Joo Won, Oh Yeon-seo, Lee Jung-shin, Kim Yoon-hye
Episodes: 32 episodes
Love the historical drama genre, who knows that Kim Yoon Hye appeared in the movie My Sassy Girl (2017)? The movie starring Joo Won and Oh Yeon Seo was really popular in 2017.
The drama tells the story of an intelligent scholar in the Joseon era who helps a rebellious daughter find out the mystery behind her mother's disappearance.
In this movie, Kim Yoon Hye appeared in the main cast named Jung Da Yeon. This girl is the very stubborn and spoiled daughter of the leftist minister Jung Ki Joon and his wife. She loves Gyeong Woo and will do whatever it takes to get the man she loves and compete with the Princess.
Movie Heartstrings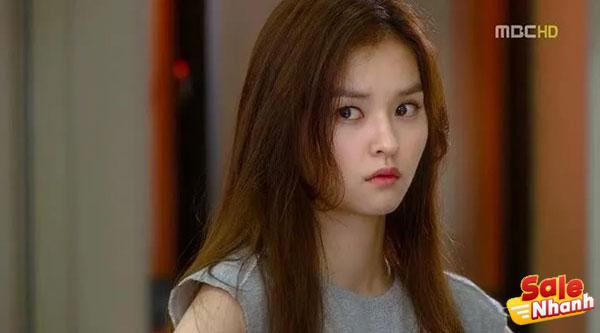 Release year 2011
Genre Drama , Music , Romance , Youth
JS Photo Production
Director Lee Min Chul, Pyo Min Soo
Cast Park Shin Hye Jung Yong Hwa So Yi Hyun Song Chang Eui
Heartstrings (2011) became one of the recommended dramas, starring Kim Yoon Hye. The film starring Park Shin-hye and Jung Yong-hwa is not only funny, but the story makes the audience really enjoy.
The film tells the story of a student majoring in modern music and the guitarist of a famous band, who has many fans but is very arrogant.
Even though it only has minimal screentime, the character played by Kim Yoon Hye means quite a bit, you know. She plays a character named Han Hee Joo, the daughter of a powerful but very spoiled and arrogant person. She loves Lee Shin and tries her best to get to him in various cunning ways.
My Mom! Super Mom!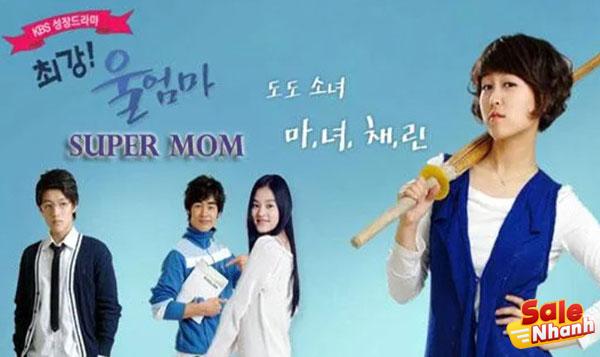 Release year: 2010
Genre: School, Family
Manufacturing: –
Directed by: Jeong-hwan Kim, Jin-hwan Kim
Starring: Kim Yoon Hye, Jin Won, Shim Hye Jin,
Episodes: 25 episodes
My mother! Super mom! (2010) became the first drama starring Kim Yoon Hye in her career. Competing with senior and senior actors, but despite his young age, he still showed his full acting ability.
This drama tells the story of a family's relationship, with various ties and children's growth causing complications.
In this drama, Kim Yoon Hye has only a small role as Kang Eun Ki. Indeed, not much is known about the character she plays in this movie. But Kang Eun Ki is shown as one of the kids attending the same school as Choi Kang and Choi Geon.
Who Are You?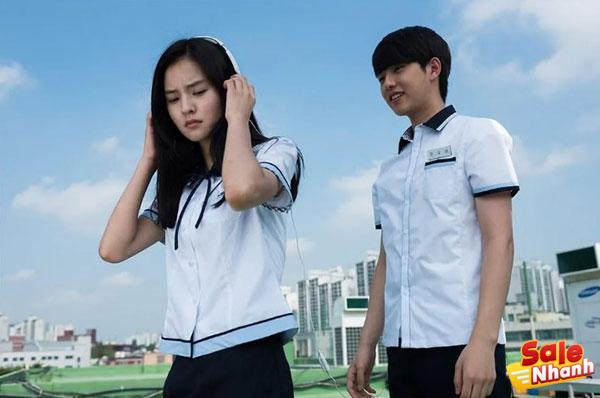 Release year 2020
Genre Drama , Mystery , Romance , School
Produce GMMTV , Snowman
Director Kanittha Kwunyoo
Cast Namtan Tipnaree Weerawatnodom Krist Perawat Sangpotirat Kay Lertsittichai Jan Ployshompoo Supasap Sing Harit Cheewagaroon
Long before meeting in the movie Vincenzo (2021), it turns out that Kim Yoon Hye and Ok Taecyeon were once in a movie, you know. Who are you? (2013) was the first TV series to bring the two together on one screen. Although in this drama, Kim Yoon Hye only became a guest appearance in the final episode.
The film tells the story of Yang Shi On, who has the ability to see spirits. Thanks to the ghosts he often encounters, Yang Shi On has the ability to solve many criminal cases. He can even find out that the killer who killed his lover was shot dead.
These are popular movies that Kim Yoon Hye has starred in throughout her career. Not only with romantic dramas and comedies, she is really happy to try out all genres. Likewise with the character she will play, Kim Yoon Hye chooses a variety of roles.
Salenhanh – Product review blog
Address: 115 Nguyen Van Qua, Tan Hung Thuan Ward, District 12, Ho Chi Minh City
Website: https://salenhanh.com
Mail: Salenhanh.com@gmail.com
#salenhanh #Reviewsalenhanh