Starting at the age of 4, now, this beautiful actress Kim Yoo Jung born on September 22, 1999 has become one of the top stars with an increasingly brilliant career.
The term child artist that has always been attached to Kim Yoo Jung, has now begun to change with age and his role in the drama is becoming more and more mature.
He has also successfully starred in several popular dramas, from saeguk dramas to romantic comedy dramas. Some TV series even skyrocketed and became a huge success in the market.
The following Salenhanh.com has compiled 10 attractive dramas with the participation of "Saeguk Fairy" Kim Yoo Jung.
Movie Iljimae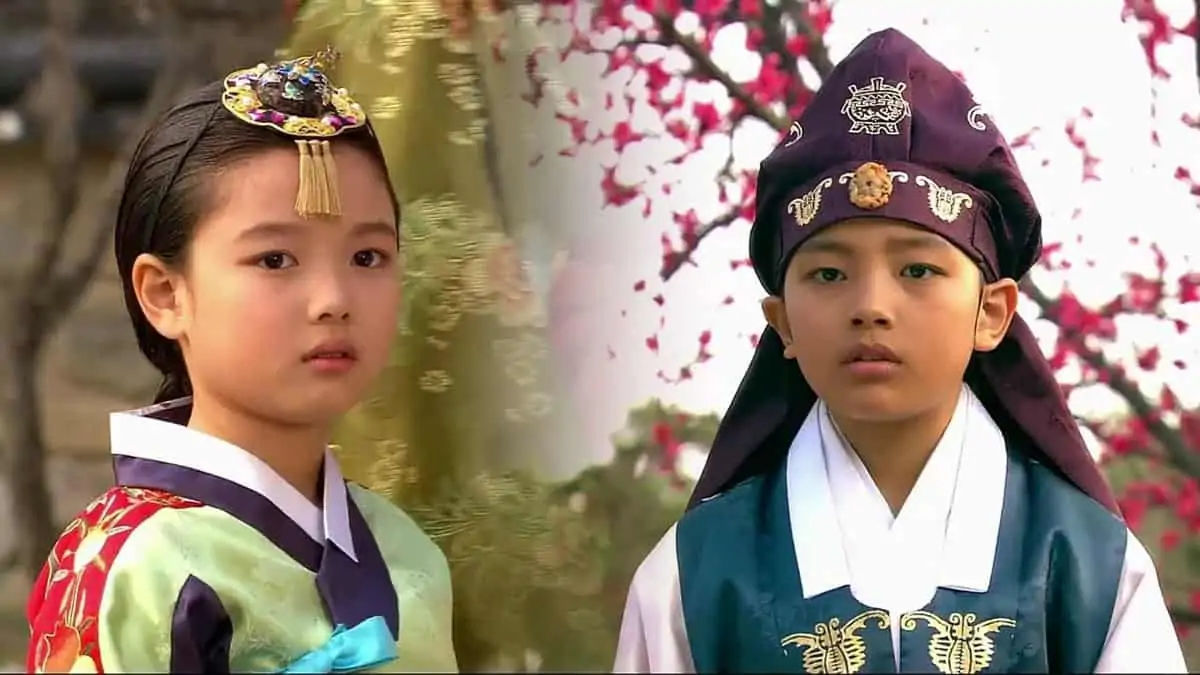 Release year: 2008
Genre: History, Action, Romance
Produce: Chorokbaem Media
Directed by: Lee Yong-suk
Actors: Lee Joon-gi, Han Hyo-joo, Lee Young-ah, Park Si-hoo
At just 9 years old, Kim Yoo Jung successfully portrayed the young version of the female lead Byeon Eun-chae (Han Hyo-joo), while the young version of the male lead Lee Gyeom (Lee Joon-gi) was played by Yeo Jin- joo. goo closed.
Set in the Joseon era in 1633, Iljimae has a plot similar to the story of Robin Hood, where Iljimae (Lee Gyeom) is a hero dressed in black and wearing a black mask who often steals goods to distribute to the poor. .
Iljimae did this not only for a reason, but also for revenge against a group of people calling themselves Jeonwoohoe. His father was killed by Jeonwoohoe's group, so he only robbed his teammates.
This 20-episode series is very engaging and has won numerous awards at several prestigious events. The average rating of this movie is always above 20%. Wow, that's amazing, isn't it?
Movie Dong Yi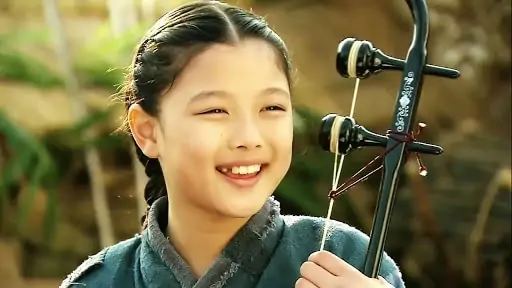 Release year: 2010
Genre: History, Romance
Produce: Lydus Contents Company, AStory
Directed by: Lee Byung-hoon, Kim Sang-hyub
Actors: Han Hyo-joo, Ji Jin-hee , Lee So-yeon, Bae Soo-bin
This is the second time Kim Yoo-jung has had the opportunity to become a younger version of the female lead played by the beautiful actress Han Hyo-joo. The film itself is about the struggles of a woman from a Cheonman or low caste group named Choi Dong Yi (Han Hyo-joo).
Dong Yi's family was killed for slander and left him to live alone until finally a Gisaeng named Seol Hee (Kim Hye Jin) raised Dong Yi to become a palace servant.
After entering the palace, the conflict becomes more complicated when King Suk Jong finally puts his heart in Dong Yi and makes Hui Bin's concubine displeased and tries to get rid of Dong Yi. What will be the fate of Dong Yi next? Saeguk drama fans must watch this drama.
Phim The Moon That Embraces the Sun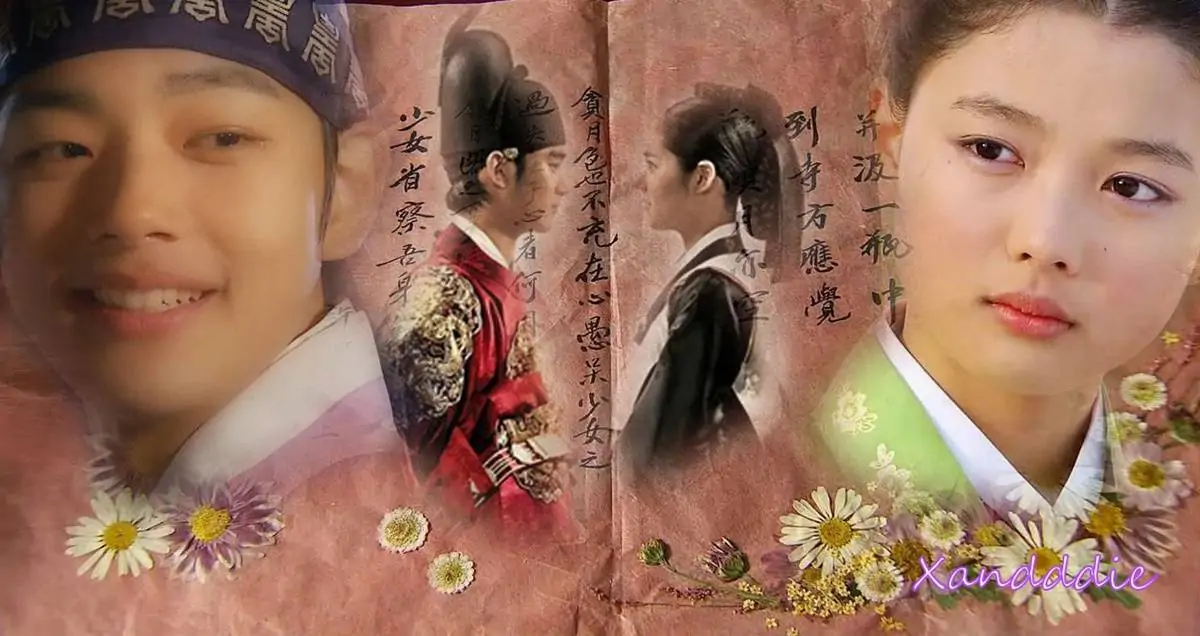 Release year: 2012
Genre: History, Romance, Fantasy
Produce: Pan Entertainment
Directed by: Kim Do-hoon, Lee Seong-jun
Actors: Kim Soo-hyun , Han Ga-in, Jung Il-woo, Kim Min-seo
The drama achieved high ratings during its broadcast, won numerous awards at various events and brought the actors' names to fame, including the name Kim Yoo Jung.
Starting from the love story of Crown Prince Lee Hwon (Kim So-hyun) with a woman named Yeon Woo (Han Ga-in). The two love each other so much that they plan to get married. But unfortunately, this was opposed by the Queen Mother because she wanted to pair Lee Hwon with Yoon Bo Kyung (Kim Min Seo).
Yeon Woo is mesmerized and exiled with a state of memory loss until starting a new life as a fortune teller named Wol. Eight years later, Lee Hwon, who became king, reunites with Wol. From there, the storyline becomes even more fascinating to watch until the end.
Kim Yoo Jung herself here plays the little Yeon Woo and competes in acting with Yeo Jin Goo, who also plays the little Lee Hwon. You will definitely be excited to see Yoo Jung still so young.
Phim Golden Rainbow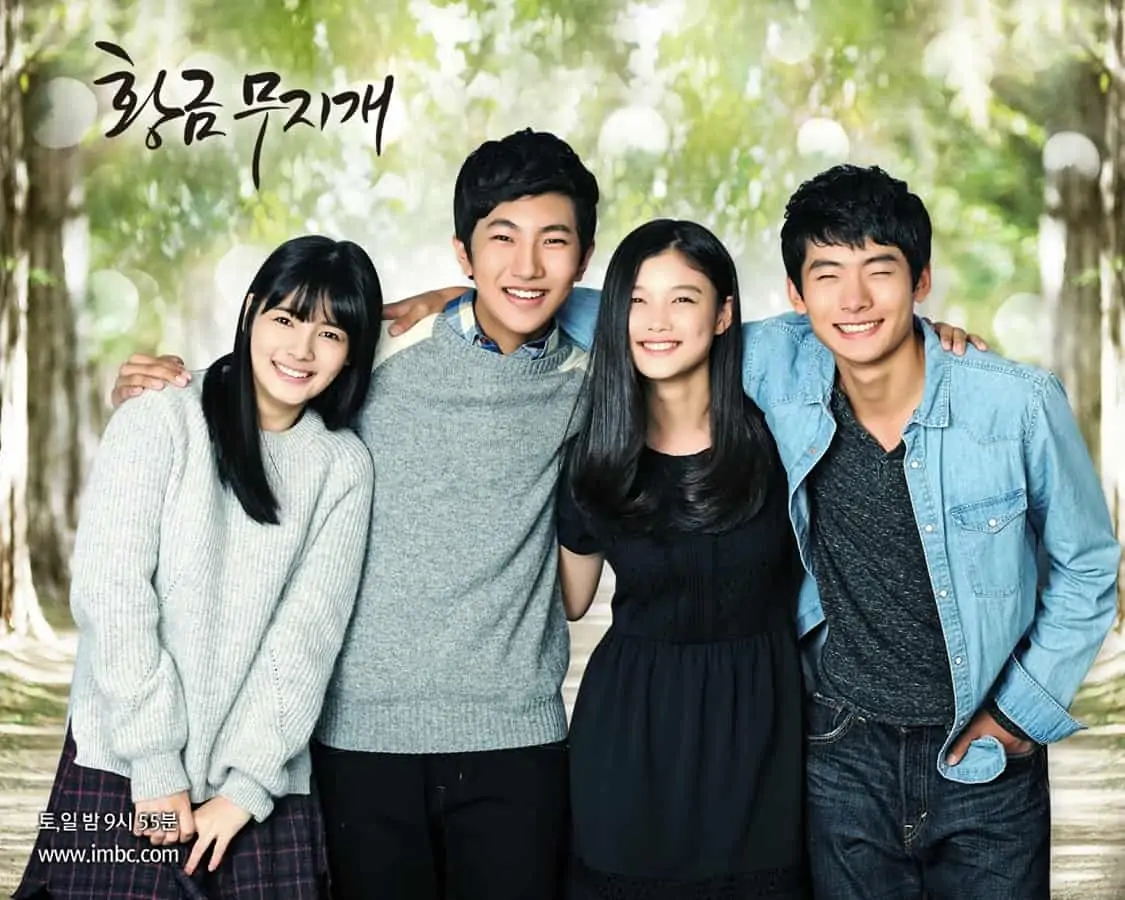 Release year: 2013
Genre: Romance, Drama
Produce: May Queen Pictures
Directed by: Kang Dae-sun, Lee Jae-jin
Actors: Uee, Jung Il-woo, Cha Ye-ryun, Lee Jae-yoon
Golden Rainbow is a 41-episode weekend drama. The film tells the story of a father who raises 7 orphans and turns them into a family. Of course, there are also various family conflicts in this family.
One of the main characters is Kim Baek Won, played by Afterschool's Uee. Baek Won, who was formerly named Jang Ha Bin, is actually the grandson of a large company owner Golden Group. However, Ha Bin's mother is just an orphan, causing her grandmother to disapprove of her mother's marriage.
The grandmother who still wanted Ha Bin to be the heir also accepted Ha Bin as a child. However, in the end, Ha bin was kidnapped and his whereabouts are still unknown. Until Ha Bin also had a new identity as Baek Won. And this teenage Baek Won character is played by the beautiful and talented actress Kim Yoo Jung.
Movie Secret Door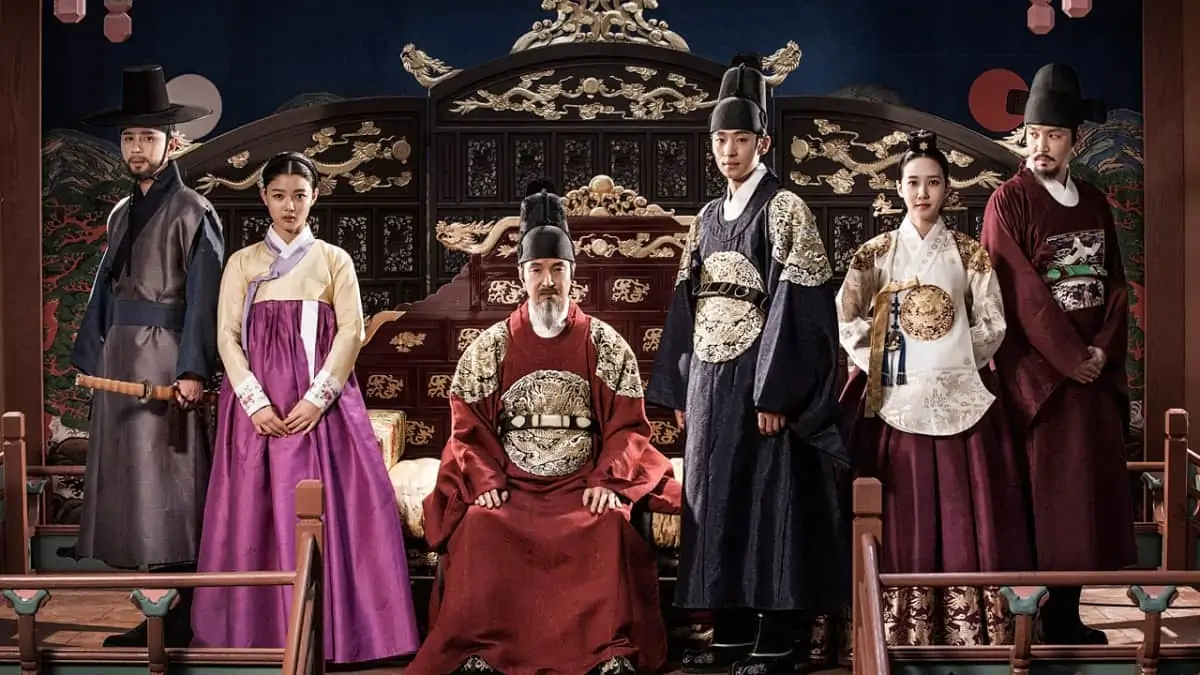 Release year: 2014
Genre: History, Drama, Politics, Mystery
Produce: Paulownia
Directed by: Kim Hyung-shik
Actors: Han Suk-kyu, Lee Je-hoon
Historical films set in the kingdom are certainly no stranger to power conflicts. And that's also what happened in this movie.
With 24 episodes, The Secret Door tells the story of King Yeong jo (Han Su-kyu), who is very domineering in his use of power, while his son, Crown Prince Sado (Lee Je- hoon) dreams of how people can prosper and live in equality.
In this drama, Kim Yoo Jung plays Seo Ji Dam. However, he only appeared from episode one to episode 13 and was later replaced by Yoon So hee as the adult Ji dam.
This replacement is attributed to the development of the "love" story between Sado Seja and Ji dam. And considering Kim Yoo-jung's age was still 15 years old at the time, closing the age gap with Lee Je Hoo to do some scenes with adult scenes was deemed inappropriate.
Movie Love Cell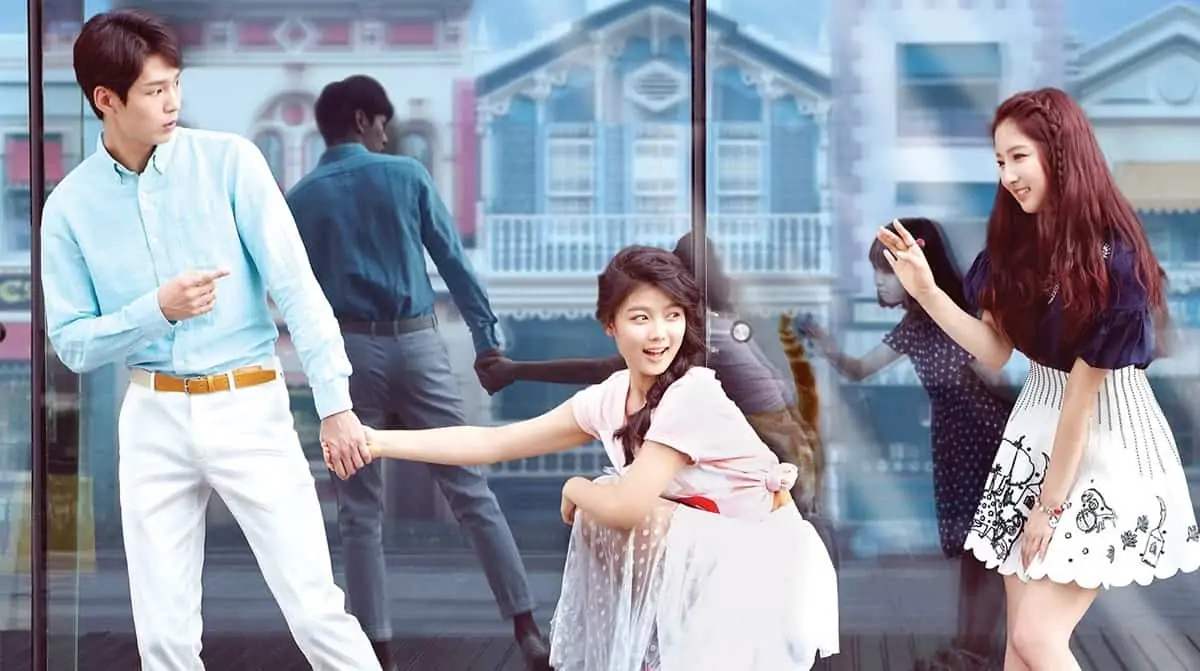 Release year: 2014
Genre: Romance, Comedy, Fantasy
Produce: iHQ
Directed by: Kim Yong Wan
Actors: Park Seon Ho, Kim Yoo-jung, Joon Park
Love Cells is a 15-episode web drama and one episode lasts only a few minutes, so you can finish the entire episode in just 3 hours.
Love Cells tells the story of an unemployed youth named Ma Dae Choong (Park Seon Ho) whose life is chaotic. One day, Ma Dae Choong's love cell is eaten by his pet cat Navi. And then, a miracle happened when his love cell turned into a beautiful girl with the same name Navi (Kim Yoo Jung).
The rule of the game is that Ma Dae Choong must get the love of the girl he loves or Navi will die. Navi also tries to help Ma Dae Choong to win his idol girl Seo Rin (Nam Ji Hyun), who turns out to have a girlfriend. Wow, that's fun, isn't it?
Movie Angry Mom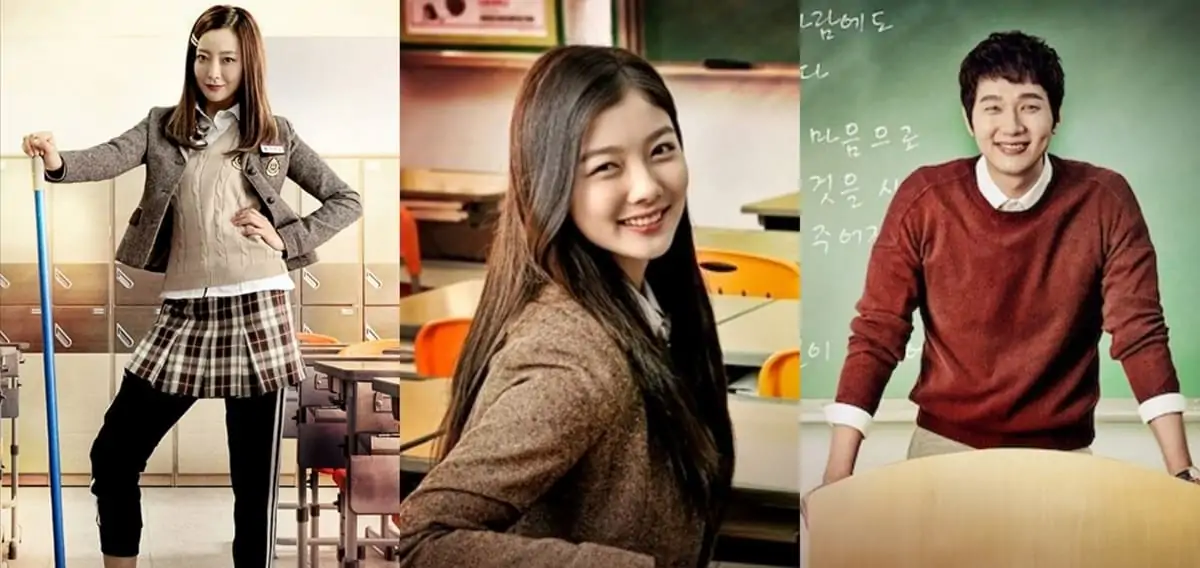 Release year: 2015
Genre: Family, Drama, Teen, School Politics
Produce: MBC TV
Directed by: Choi Byung-gil
Actors: Kim Hee-sun, Kim Yoo-jung, Ji Hyun-woo
As the title suggests, Angry Mom, this movie is about an angry mother named Jo Gang-ja (Kim Hee-sun) who wants to protect her daughter Ah-ran (Kim Yoo-jung). , a high school student is bullied by her friends at school. Also known as bullying.
Jo Gang-ja, 30, finally decides to attend her daughter's school as a student to thoroughly investigate the injustice that has befallen her daughter. Jo Gang-ja, disguised as a new student, also registers as Jo Bang-wol.
As it turned out, it wasn't just the violence he discovered at school, it was further revealed that there was a large amount of misappropriation and embezzlement of educational funds. Can Jo Gang-ja get justice for her daughter? Will the case of embezzlement of public funds at the school be exposed?
Phim Love in the Moonlight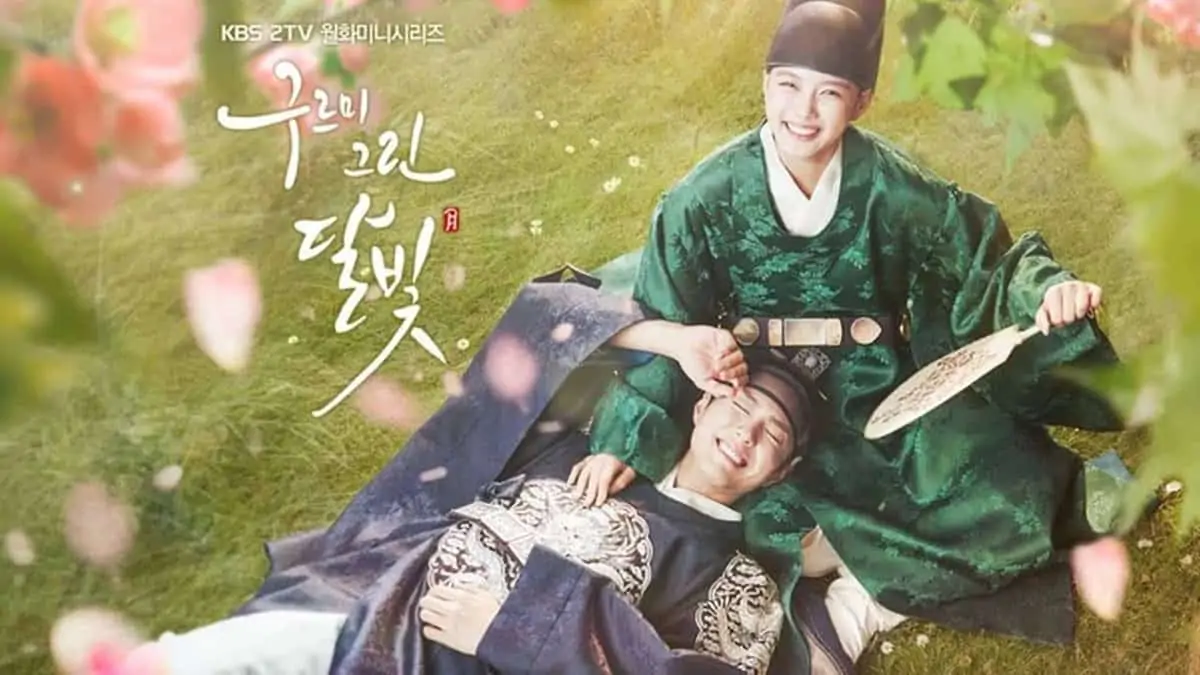 Release year: 2016
Genre: History, Coming of Age, Romance-comedy
Produce: KBS Media
Directed by: Kim Sung-yoon, Baek Sang-hoon
Actors: Park Bo-gum , Kim Yoo-jung, Jinyoung , Chae Soo-bin, Kwak Dong-yeon
The movie, also called Moonlight Drawn by Clouds, is set in the Joseon era and tells the love story of crown prince Lee Young (Park Bo-gum) who falls in love with a girl named Hong Ra On.
At first, Lee Young, the heir to the royal throne, did not know that Hong Ra On was a woman. This is because Hong Ra On, who was raised as a boy from an early age, disguised himself as a man and worked as a eunuch in the palace.
After Hong Ra On's identity was revealed by Lee Young, the two became closer and a love story arose. However, their different backgrounds make their relationship opposed by many parties. Will their love story have a happy ending? You have to watch 18 episodes to know the ending of this series.
Phim Clean with Passion For Now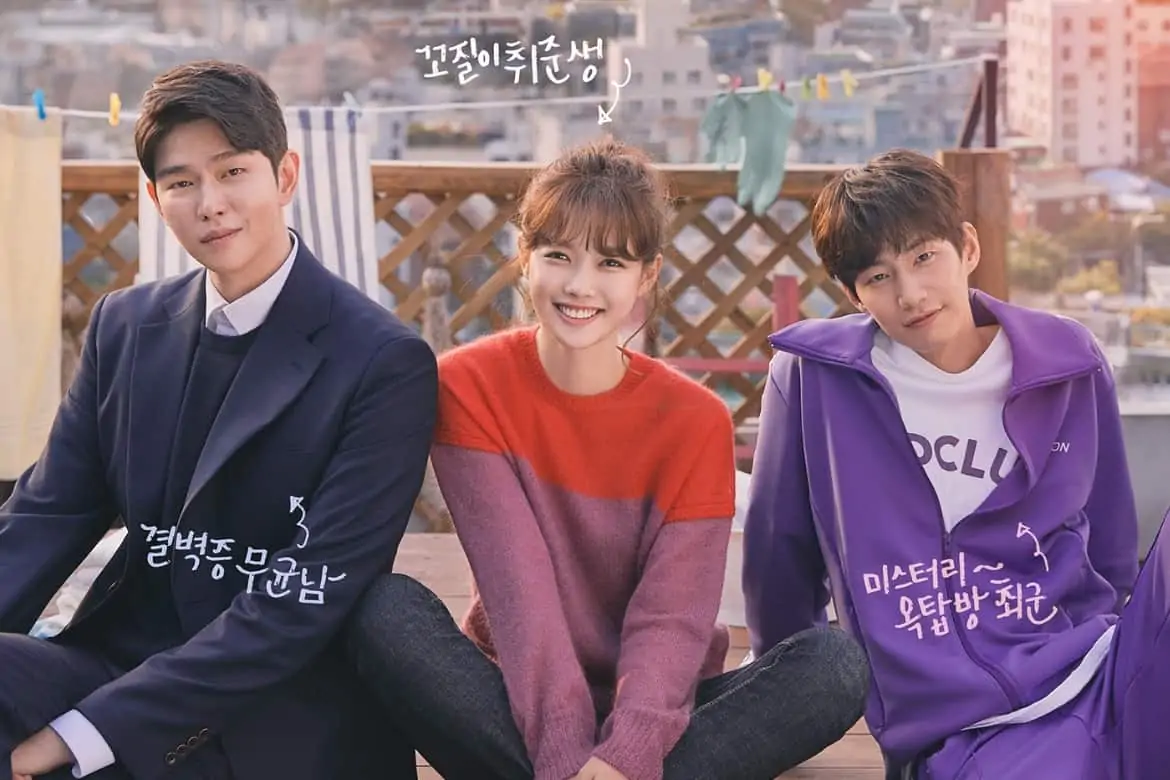 Release year: 2018
Genre: Romance, Comedy
Producer: Drama House, Oh! Brothers Production
Directed by: No Jong-chan
Actors: Kim Yoo-jung, Yoon Kyun-sang, Song Jae-rim
The drama tells the story of a cleaning company executive named Jang Sun Kyul (Yoon Kyun Sang), who ends up falling in love with his employee, Gil Oh Sol (Kim Yoo-jung).
Jang Sun Kyul himself suffers from a phobia of confusion, like his own fear of something filthy and dirty. This is what makes Jang Sun Kyul so clean and sterile from anything around him.
Contrary to Jang Sun Kyul, Gil Oh Sol is really a girl who doesn't care much about cleanliness and tends to be dirty and lazy. Miraculously, Gil Oh Sol is the only person Sun Kyul can touch without feeling a strange reaction due to his agoraphobia.
In the end, Gil Oh Sol helped Sun Kyul recover from his illness. How's the excitement and chemistry of the two in the movie? Come on, let's watch the play.
Phim Backstreet Rookie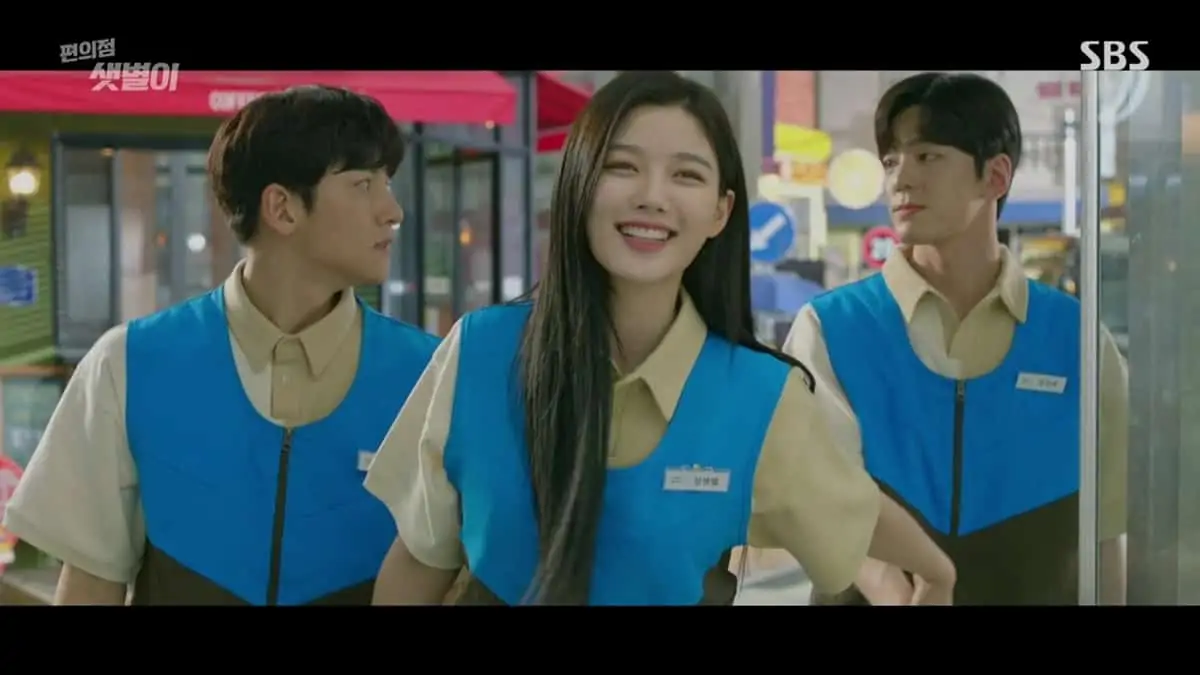 Release year: 2020
Genre: Romantic Comedy, Slice of Life
Produce: Taewon Entertainment
Directed by: Myoungwoo Lee
Actors: Ji Chang-wook, Kim Yoo-jung
Co-starring with handsome actor Ji Chang Wook, this time Kim Yoo-jung plays Jung Saet Byul, a beautiful young woman who is also known for being a trouble maker. On the other hand, Ji Chang-wook plays Choi Dae Hyun, a family-owned convenience store owner.
Their love story began when Saet Byul applied for a part-time job at a convenience store. The relationship between the two, at first full of arguments, then turned into a love story.
Although this film presents an interesting story, it has unfortunately been met with some controversy and criticism from viewers in Korea as some scenes like smoking and some adult scenes in the film. This is considered unsuitable for broadcasting.
In addition to all that, you can make this movie your watchlist to go with a relaxing weekend.
These are 10 attractive dramas starring talented young actress Kim Yoo Jung that you should watch if you are a fan of this beautiful and talented actress.
Salenhanh – Product review blog
Address: 115 Nguyen Van Qua, Tan Hung Thuan Ward, District 12, Ho Chi Minh City
Website: https://salenhanh.com
Mail: Salenhanh.com@gmail.com
#salenhanh #Reviewsalenhanh