You may not remember his name, but you certainly know his face. Kim Sung Kyun is a Korean actor who joined the acting scene in 2009. Starting from the theater stage, he also entered the field of movies and dramas.
The actor in his forties has won several prestigious awards. One of them was the Best Couple at the 7th Korean Drama Awards 2014 for their role in Reply 1994. Sung Kyun co-starred with Min Do Hee in the movie.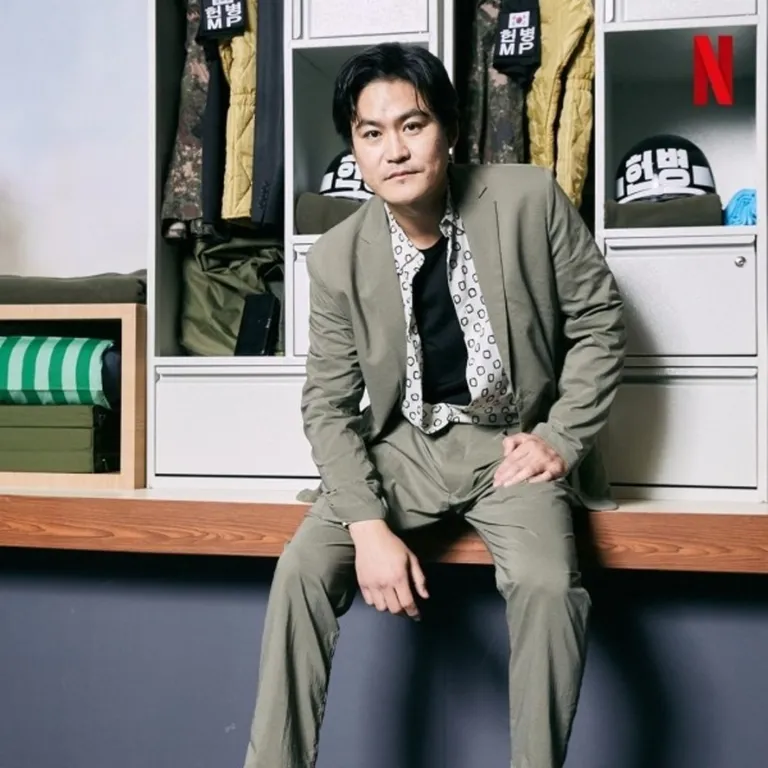 Sung Kyun is also on the list of nominations for a number of awards. One of them was the Special Acting Award for Lead Actor in a Fantasy Drama at the 24th SBS Drama Awards in 2016. This nomination was thanks to his performance in the popular Korean drama, Moon. Lovers: Scarlet Heart Ryeo (2016).
But unfortunately he didn't win the award guys. The TV series in which he starred are not as many as the movies. But, TV series are quite popular and fun to watch.
DP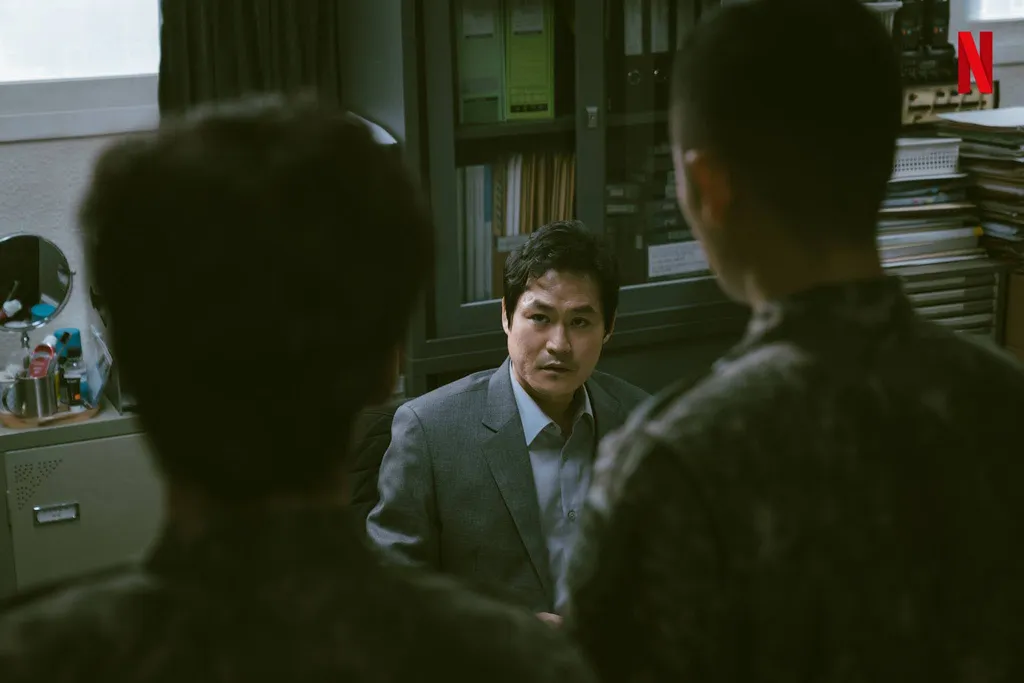 Release year 2021
Genre Action , Comedy , Drama
Production of Climax Studio Shotcake
Director Han Jun Hee
Actors Jung Hae In , Koo Kyo Hwan
Private Ahn Joon Ho (Jung Hae In), Sergeant Major Park Bum Gu (Kim Sung Kyun) and Corporal Han Ho Yul (Koo Kyo Hwan) join the DP (Deserter Pursuit) team on a mission to catch diggers. sleep. Unlike the others, one member, Captain Im Ji Sup (Son Seok Koo) only cares about his own success.
Im Ji Sup just wants to develop his name in the military world and doesn't care about his duties in the DP team Can the four of them unite as a team? And, can they do the job well?
The Fiery Priest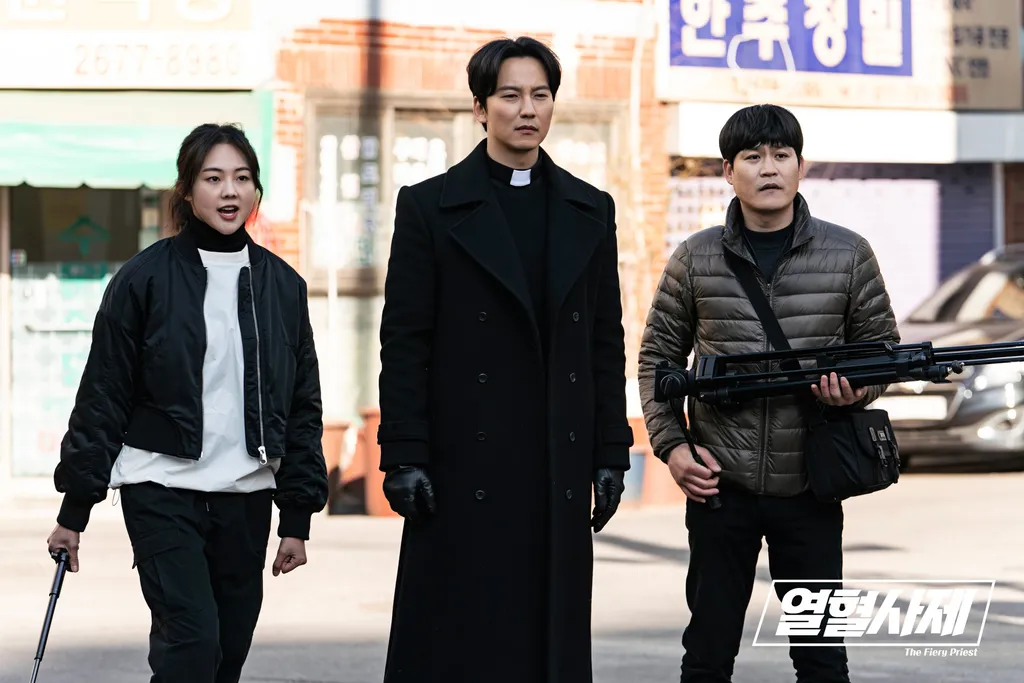 Release year 2019
Genres Action , Comedy , Crime , Mystery
Production Samhwa Networks
Director Lee Myung Woo
Cast: Kim Nam Gil Kim Sung Kyun Lee Ha Nee Go Jun Geum Sae Rok
Pastor Kim Hae Il (Kim Nam Gil) and detective Goo Dae Young (Kim Sung Kyun) team up on the case of the death of their fellow high priest, Hae Il. The journey of these two is marked by actions against gangsters and corrupt officials in Gudam city.
They get into trouble when Prosecutor Park Kyung Sun (Lee Hanee) refuses to cooperate with them. Will Hae Il and Dae Young be able to discover and catch the culprit who killed Pastor Hae Il?
Grid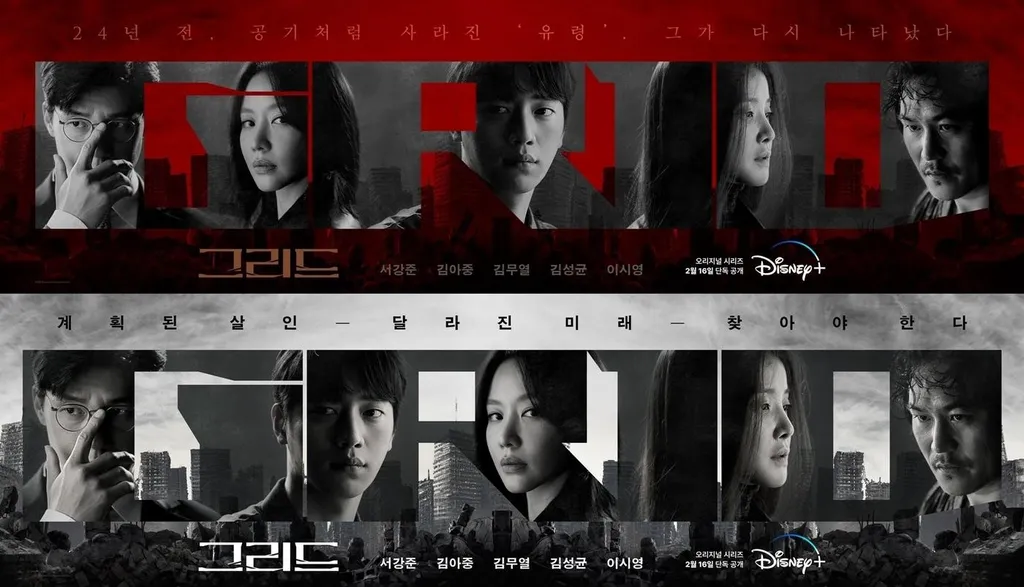 Release year 2022
Genres Action , Mystery , Science Fiction , Horror
Produce Ace Factory , Arc Media
Director Lee Khan
Cast: Seo Kang Joon Kim Ah Joong Kim Mu Yeol Lee Si Young Kim Sung Kyun
Grid (2022) is one of the Korean dramas that gathers the most famous actors and is the most awaited by fans. Broadcast by Disney + Hotstar, this series belongs to the genre of science fiction and horror that makes the audience extremely curious. This series consists of 10 episodes and tells the story of the state of the earth that is described as having a protective field called "Grid".
In this movie, Kim Sung Kyun became one of the supporting actors named Kim Ma Nok. This man is known as a serial killer protected by a ghost. Kim Ma Nok is an orphan of unknown origin. He has no family or friends, this man lives only for himself.
Moving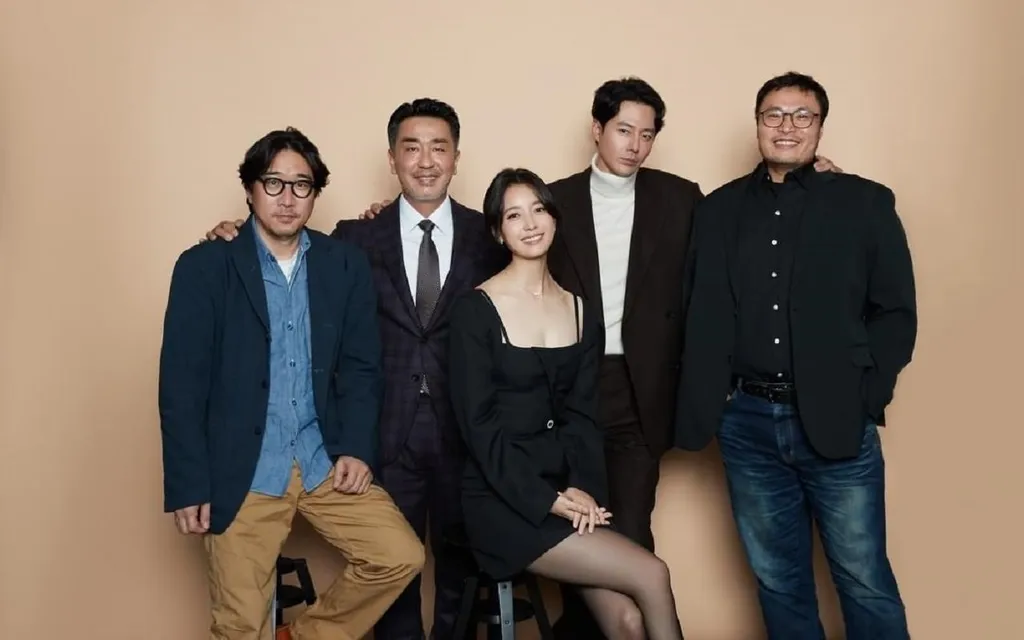 Release year: 2022
Genre: Action, Supernatural, Fantasy
Produce: Studio & NEW, JTBC Studios
Directed by: Park In-jae
Actors: Lee Jung-ha, Ryu Seung-ryong, Han Hyo-joo, Jo In-sung, Kim Sung-kyun
Episodes: 20 episodes
Not only Grid (2022), Kim Sung Kyun also appeared in another Disney + original movie called Moving (2022). This action and fantasy genre drama stars big names like Lee Jung Ha, Han Hyo Joo, and Jo In Sung. This TV series is inspired by the popular web novel of the same name. In fact, Kang Full as the author also wrote the script.
In this drama, Kim Sung Kyun plays a fast and powerful agent named Lee Jae Man. The film follows the lives of teenagers who have super powers, but they have to hide them from others. Even their parents turn out to be keeping a painful secret about a mysterious past.
Untouchable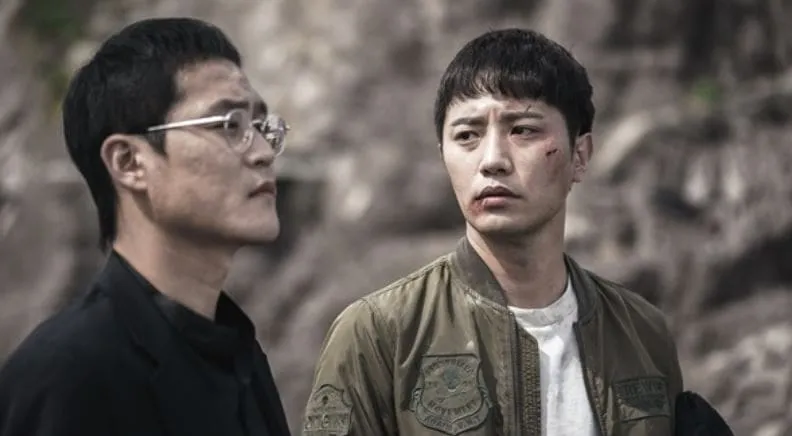 Release year 2017
Genres Action , Drama , Mystery , Horror
Drama House Production , Kim Jong-hak Production
Director Jo Nam Gook
Cast: Kim Sung Kyun Jin Goo Go Joon Hee Jung Eun Ji
Detective Joon Seo (Jin Goo) is left behind by his wife. Not taking it for granted, he tries to figure out the cause of his wife's death which he feels is a mystery. During the investigation, Joon Seo discovers his family's dark secret.
His older brother, Ki Seo (Kim Sung Kyun), turns out to be just as corrupt as their father in order to sustain the generation of family that has ruled Bukcheon city for 3 generations. Can Joon Seo find out the truth behind his wife's death?
Reply 1988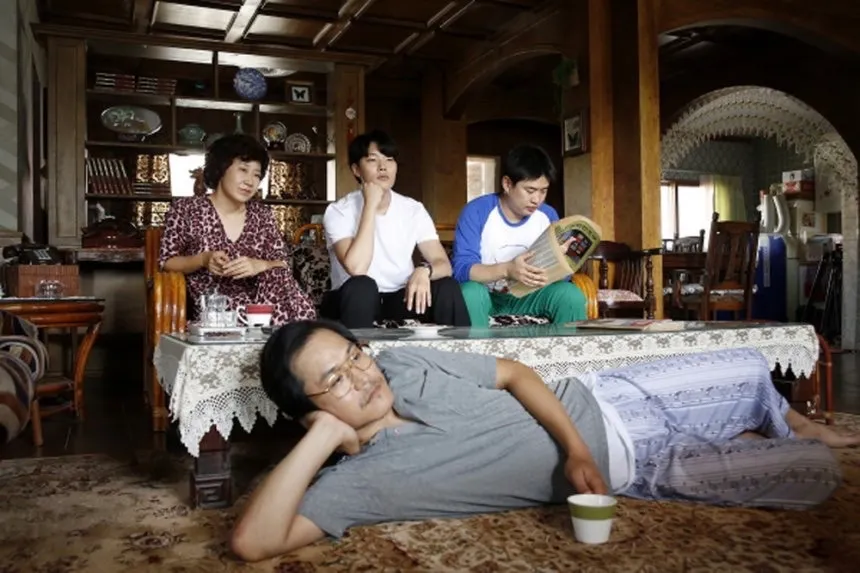 Release year 2015
Genres Comedy , Drama , Family , Romance
Manufacturing CJ E&M
Director Shin Won Ho
Cast: Lee Hyeri Ryu Jun Yeol Go Kyung Pyo Park Bo Gum Lee Dong Hwi
Duk Seon (Lee Hye Ri), Sunwoo (Go Kyung Pyo), Jung Hwan (Ryu Jun Yeol), Dong Ryong (Lee Dong Hwi) and Taek (Park Bo Gum) have been close friends since childhood. They lived in the same neighborhood, and grew up together in their teens. They often spend time together, even their families are close.
Sharing food and helping each other is a family routine. An example is when Jung Hwan's father, Kim Sung Kyun (Kim Sung Kyun) slipped while exercising. Jung Hwan's mother Mi Ran (Ra Mi Ran) took him to the hospital.
However, Sung Kyun was not immediately dealt with by the staff there. Taek also called the hospital, and the head of the hospital immediately came and took care of Jung Hwan's father.
Moon Lovers: Scarlet Heart Ryeo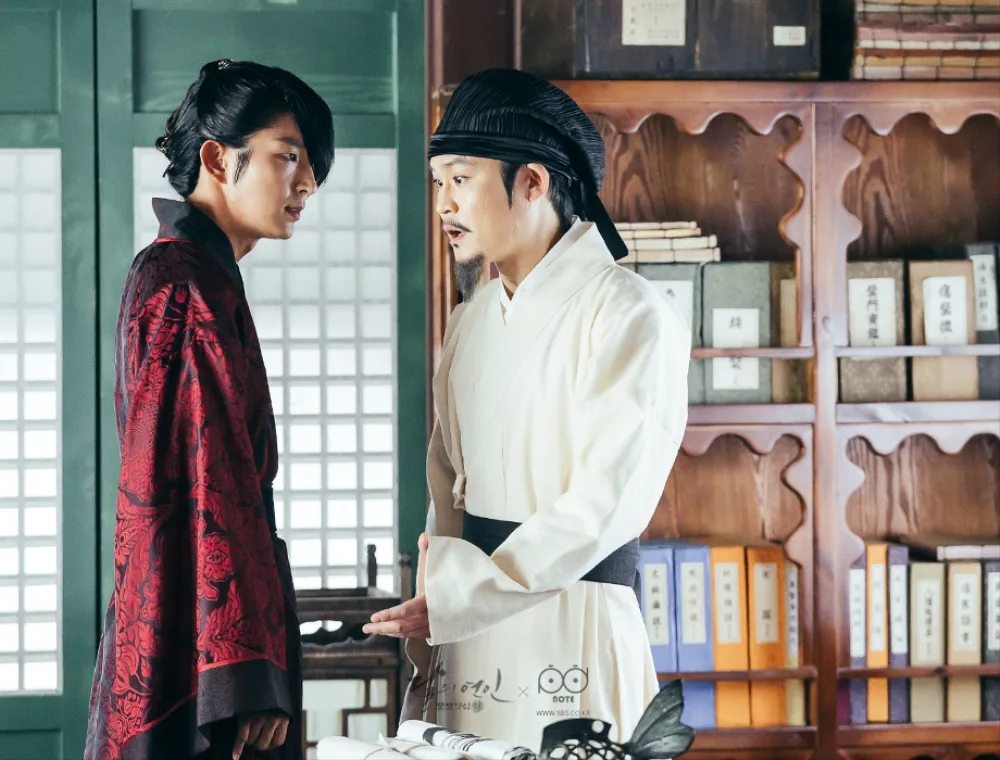 Release year 2016
Genre Drama , History , Romance
Manufacture BaramiBunda inc. , GT Entertainment [
Director Kim Kyu Tae
Cast: Lee Joon Gi, Lee Ji Eun, Kang Ha Neul
Hae Soo (Lee Ji Eun), is a 21st century girl who fell into a lake, then woke up in 941 during the Goryeo Dynasty. Confused, but she eventually manages to adjust and live as Ha Jin, a girl whose body and face are very similar to hers.
But as it turns out, he's not the only one from the future. Ji Mong (Kim Sung Kyun) is also said to come from modern times. He lives as an astronomer in the kingdom of Goryeo, and is a friend of Crown Prince Wang Mu (Kim San Ho).
Hae Soo was advised by Ji Mong to stay and play his role of Ha Jin in this dynasty, and not to talk about him coming from the 21st century to anyone. Ha Jin is the cousin of Lady Hae Myung Hee (Park Si Eun). Things become more complicated when Ha Jin falls in love with Prince Wang Wook (Kang Ha Neul), Myung Hee's husband and vice versa.
However, over time, Prince Wang Wook became more arrogant and justified in every way to become king. Ha Jin gradually lets go of her feelings for Prince Wang Wook and begins a relationship with Crown Prince Wang So (Lee Joon Gi).
Reply 1994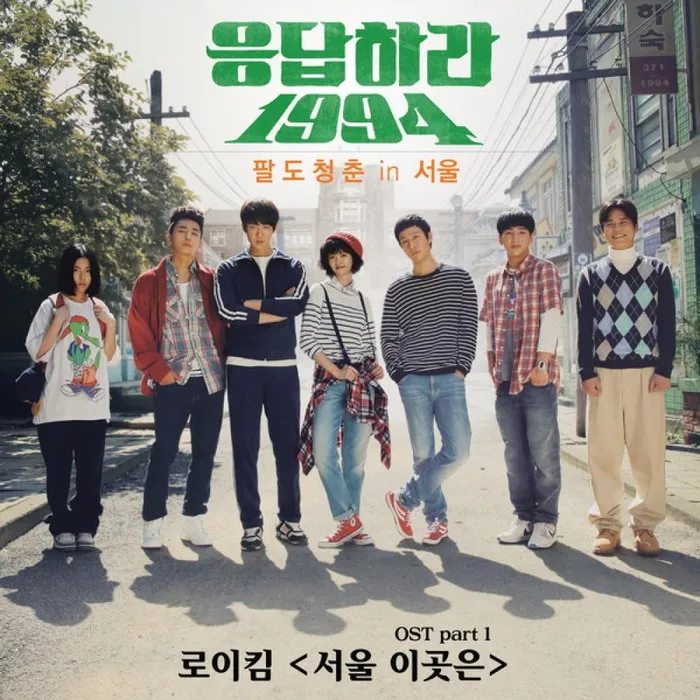 Release year 2013
Genre Comedy, Drama, Family, Sports, Youth
Manufacturing CJ E&M
Director Shin Won Ho
Cast: Go Ah Ra Jung Woo Yoo Yeon Seok
Na Jung (Go Ara) is the daughter of a beautiful innkeeper. However, he is a tomboy and somewhat savage. His parents' boarding house accepts students from various regions in Korea. What's unique is that they use nicknames, not real names.
They are Sseureki (Jung Woo), Chilbong (Yoo Yeon Seok), Samcheonpo (Kim Sung Kyun), Haitai (Son Ho Jun), Binggeure (Baro) and Jo Yoon Jin (Min Do Hee). Na Jung secretly likes Sseureki, and Sseureki takes care of Na Jung like her own sister.
What shocked me, Chilbong liked Na Jung. Love triangle, here. Then, Samcheonpo and Yoo Jin, who didn't get along at first, fell in love. Then who will be Na Jung's partner, huh?
Hospital Playlist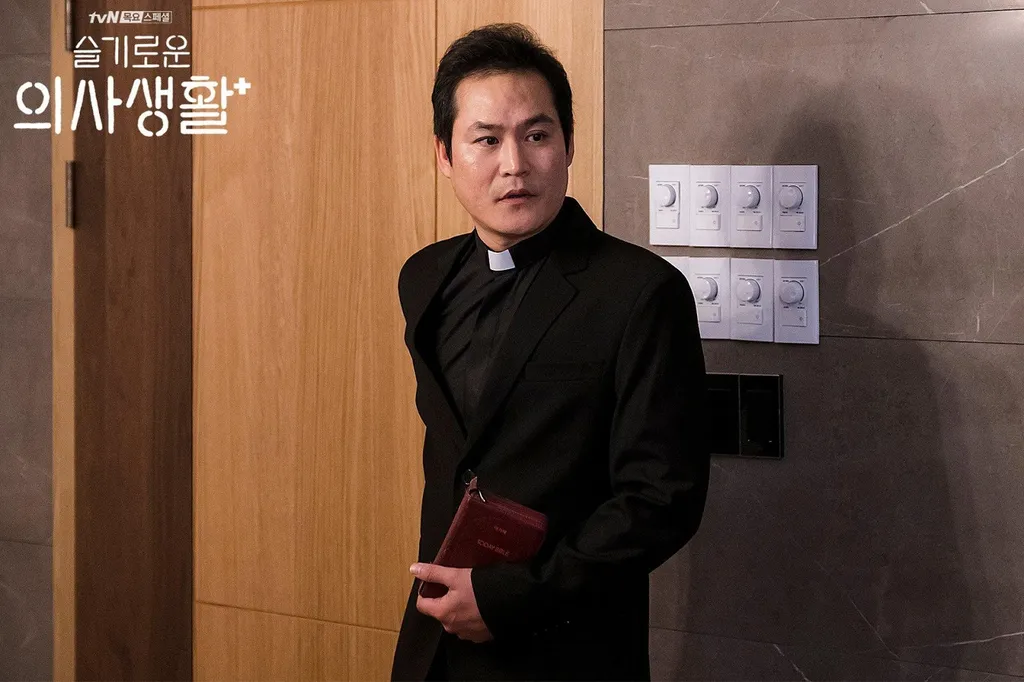 Release year 2020
Genre Comedy, Drama, Medical, Romance, Life Pieces
Production of CJ ENM , Eggs coming soon
Director Shin Won Ho
Cast: Jo Jung Suk Yoo Yeon Seok Jung Kyung Ho Kim Dae Myung Jeon Mi Do
Who doesn't know the drama titled Hospital Playlist (2020)? This movie, starring the top five actors and actresses, is really popular. Since the beginning of the broadcast, this drama has occupied the 9th place as the highest rated drama in history.
In this drama, the cast of the drama Reply 1988 (2015) appeared, including Kim Sung Kyun. In this drama, he plays a priest who is also the second brother of a character named Ahn Jung Won. He appeared as a guest on the first episode of Hospital Playlist (2020) and attracted the attention of Korean drama lovers.
Entourage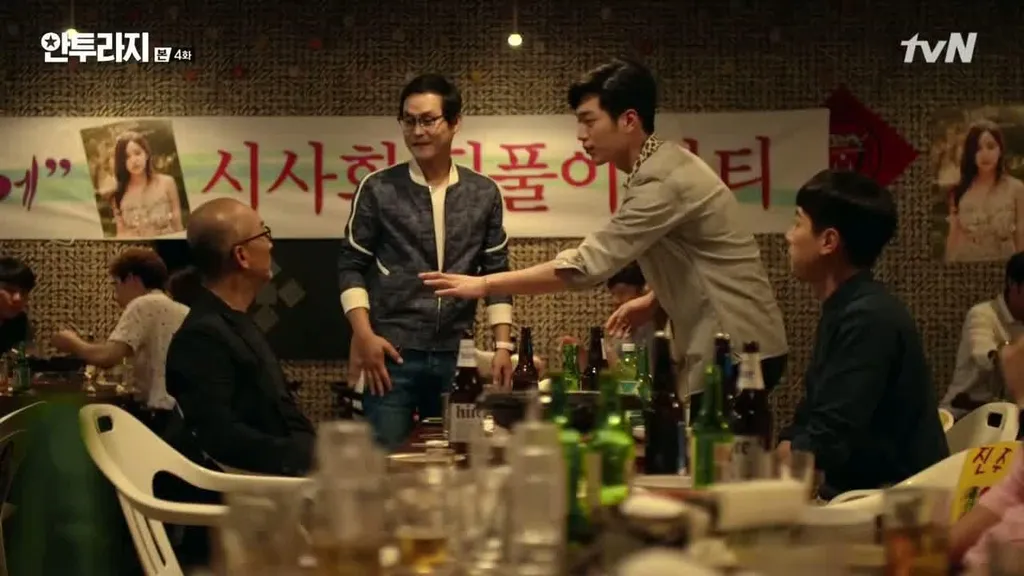 Release year: 2016
Genre: Black Comedy, Comedy
Produce: Studio Dragon
Directed by: Jang Young-woo
Actors: Cho Jin-woong, Seo Kang-joon, Lee Kwang-soo, Park Jung-min , Lee Dong-hwi
Episodes: 16 episodes
Another drama that Kim Sung Kyun has starred in is Entourage (2016), a remake of an American series. The drama aired by tvN did not have much commercial success, but Kim Sung Kyun's appearance in this drama has attracted quite a bit of attention.
Entourage (2016) tells about the problems in the lives of four friends living in the entertainment world. In fact, becoming a famous actor is not easy. The reason is, this profession sometimes does not make the actor satisfied with his life.
This is where many problems arise in the lives of these four friends. What steps will they take?
Those are 10 long-running dramas that Kim Sung Kyun has acted in. It is clear that Sung Kyun can play many different characters, so he deserves to be on the list of prestigious award nominations.
He also won many awards. Stay tuned for Sung Kyun's next drama, Moving, which will be released on Disney+ soon. What is your favorite Kim Sung Kyun movie?
Salenhanh – Product review blog
Address: 115 Nguyen Van Qua, Tan Hung Thuan Ward, District 12, Ho Chi Minh City
Website: https://salenhanh.com
Mail: Salenhanh.com@gmail.com
#salenhanh #Reviewsalenhanh