Kim Soo Hyun is a famous actor from the land of Kimchi with an elegant, handsome appearance and good acting that helped him quickly win the hearts of fans right from the early days of filming.
Biography of Kim Soo Hyun
Born on February 16, 1988, Kim Soo Hyun graduated from Chungang University, majoring in Theater and Cinema. As a somewhat withdrawn teenager in high school, he started acting lessons at the request of his mother and from there he decided to become an actor.
He made his debut in 2007 with a small role in the TV series Kimchi Cheese Smile. Continuing to advance in his career with small roles in dramas and movies in the years that followed, Kim Soo Hyun was very popular with the 2011 drama Dream High, and he has made a huge leap forward. very important step in his career.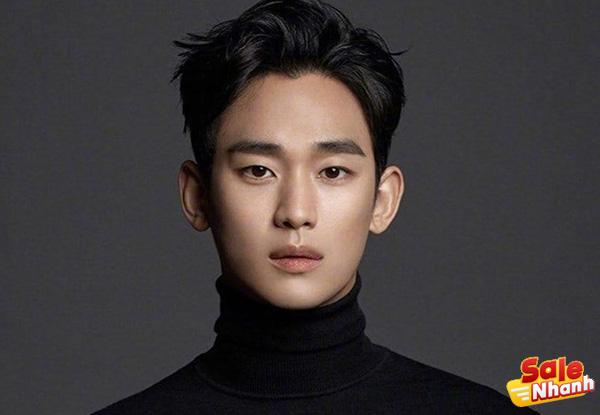 He then acted in hit TV series and movies, including My Love from the Star. On May 31, 2017, his new movie Real was premiered in Korea and received resounding success. Not only good at acting, Kim Soo Hyun is also a good pitcher.
The handsome actor, who also received a standing ovation with his songs for the dramas Dream High, The Moon That Embraces the Sun and My Love from the Star, plays in the video clip 'Ending Scene'. by singer-actress IU in 2017.
10 Korean Dramas starring Kim Soo Hyun that you must definitely watch. Kim Soo Hyun has successfully performed every role assigned to him, from the lead role in a musical drama to playing an alien. Besides various acting awards, he is also known as the King of Cameos for his roles in successful Korean dramas such as Hotel del Luna and Crash Landing on You.
If you haven't seen it yet, add these dramas and movies starring Kim Soo Hyun to your must-see list:
Dream High (2011)
If you've been following his career since Dream High, you can consider yourself a true fan of Kim Soo-hyun. The musical youth drama that aired on KBS2 in 2011 has become very popular with young audiences in Korea.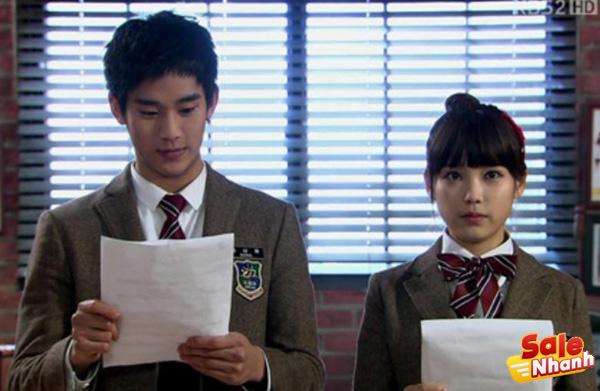 The exciting world of Dream High is set at Kirin High School, where a group of six students must overcome personal struggles to fulfill their dream of becoming a K-pop star. Here, Kim Soo-hyun plays Song Sam-dong, a talented musical prodigy from the countryside. It also features stars like Bae Suzy, IU, and Taecyeon.
The Producers (2015)
The Producers is an office comedy that follows the people behind major shows on the KBS Network in South Korea. Soo Hyun appeared as Baek Seung Chan, an entertainment and variety show producer. Seung Chan and his producer friends are usually in his office on the sixth floor of the KBS building. The film also brings stressful working moments and fun times on screen. Also in this movie, IU plays Cindy, a celebrity and singer.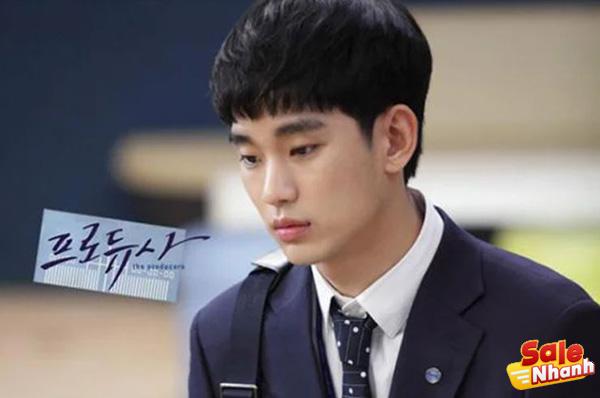 So, starting as a mock documentary, The Producers offers an insight into this vibrant, fast-paced world.
Moon Embracing the Sun (2012)
Soo Hyun got a big break with this historical drama. Soo Hyun plays Lee Hwon , a Crown Prince who eventually becomes king in the Joseon Dynasty . As a Prince, he falls in love with Heo Yeonwoo (Han Ga In) and gets engaged. Heo Yeonwoo (Han Ga In) unfortunately fell ill and died before getting married. Years later, as king, Lee Hwon mysteriously meets a shaman named Wol, who looks like his first love.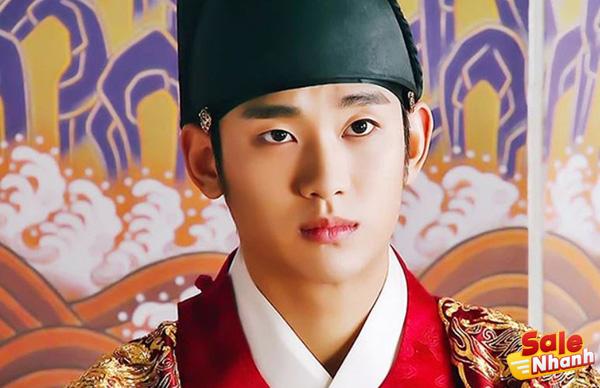 The Thieves (2012)
The Thieves is a $20 million diamond dubbed 'Tears of the Sun' that was safely stored in a casino and sold through a notorious Chinese hedge. As they work together to steal this legendary diamond, they each have their own plans to keep it to themselves. Soo Hyun co-starred with Jun Ji Hyun in this movie.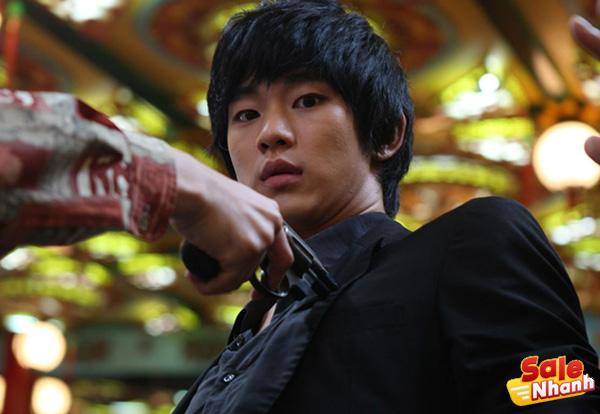 Jungle Fish (2008)
Soo Hyun had one of his first leading roles in the critically acclaimed TV series Jungle Fish. He plays a student named Han Jae Ta who is trying to get into his dream university. Many people in Korea were interested in this touching film, as teenagers are under great pressure to do well in school and attend the most prestigious schools. The series also won a Peabody Award in 2008.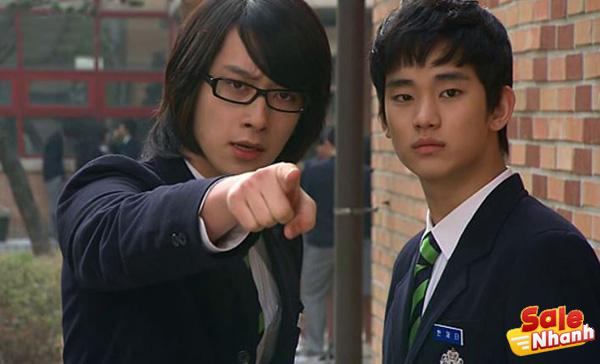 Secretly, Greatly (2013)
Three North Korean spies disguise themselves as a singer and high school students in a village in South Korea to carry out a secret mission. Soo Hyun takes on the role of a North Korean spy who infiltrates a small South Korean town. They spend their days in the small town and get used to the ordinary life. Until one day, North Korea actually gave them a suicide mission! The action comedy became popular with teenagers when it first hit theaters and sold nearly half a million tickets on its first day.
Big Life – Giant (2010)
Soo Hyun proved her acting ability when playing the young Lee Sung Mo of Park Sang Min in this tense period drama. The film follows the growth of three siblings, Sung Mo, Kang Mo (Yeo Jin Goo and Lee Beom Soo), and Mi Joo (Park Ha Young and Hwang Jung Eum), and their bloody quest to pay revenge for the death of their parents. Giant is set during the tumultuous economic boom in Korea during the 70s and 80s. Soo Hyun won the New Actor Award at the 2010 SBS Drama Awards for his role in this drama. .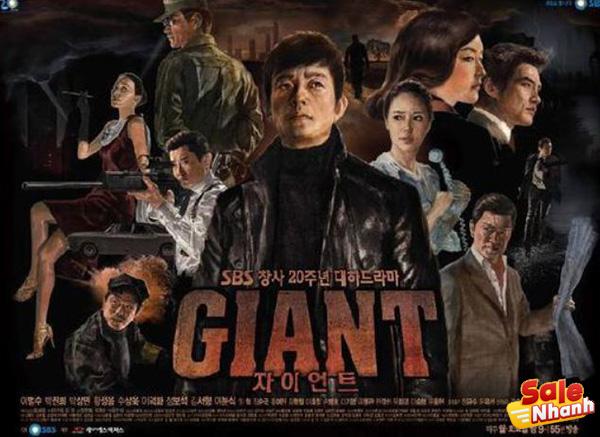 If you want to know more about him as a fan of Kim Soo Hyun, we have good news for you. Here are 10 things you should know about successful Hallyu star Kim Soo Hyun.
Real (2017)
If you want to see a darker side of Soo Hyun then you should definitely check out this rookie action movie. He plays Jang Tae Yeong, an aspiring crime debugger and casino owner, set in the back streets of a dark fictional city. In a world of drug addiction, Tae Young presents a completely different personality that he is trying to overcome. The non-linear drama was criticized from many different angles, but Soo Hyun's acting was impeccable.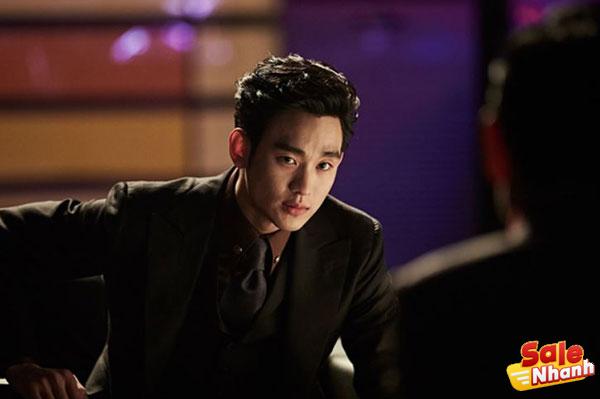 My Love from the Star (2013)
Kim Soo-hyun plays Do Min-joon, a 400-year-old alien who landed on planet Earth during the Josen dynasty of Korea. Having wandered the Earth for centuries, he longs for the day when he can finally return to his home planet. As a result, Min-joon mostly spends time alone, believing that it's better for people not to interfere in their lives and work. All that changes when he falls in love with the famous actress Cheon Song-yi (Jun Ji-hyun), and he gets caught up in the dramatic events of his life.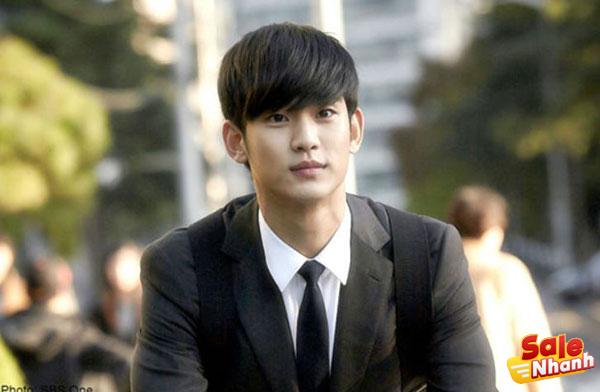 What's Wrong With Crazy (2020)
Okay, No Let's Stop is about the romance that develops between a babysitter and a children's book author. In the drama, Kim Soo-hyun plays a good caretaker named Moon Gang-tae, who is responsible for taking care of her autistic brother Moon Sang-tae. The opposite of her character is the cold and antisocial Ko Moon-young, played by Seo Ye-ji.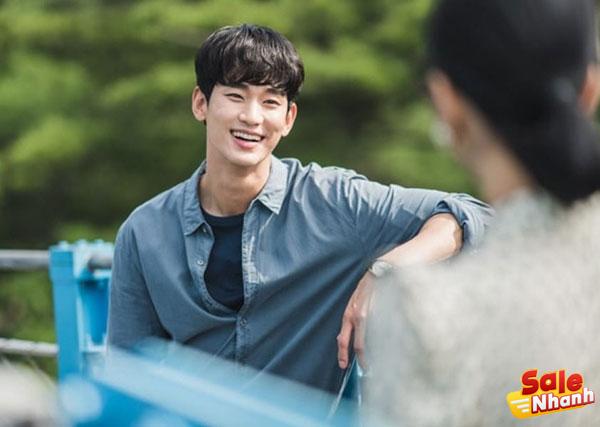 The road to recovery isn't easy for Gang-tae and Moon-young, who haunt the past and build high walls around their deepest wounds. However, as the drama progresses, they try to ease each other's pain and leave emotional wounds.
Above are the Top best Kim Soo Hyun movies that you should watch, hopefully the sharing from Salenhanh will help you choose the best movies for yourself.
Salenhanh – Product review blog
Address: 115 Nguyen Van Qua, Tan Hung Thuan Ward, District 12, Ho Chi Minh City
Website: https://salenhanh.com
Mail: Salenhanh.com@gmail.com
#salenhanh #Reviewsalenhanh