Some fans of Korean dramas or dramas are probably familiar with the figure of Kim Min Jung . As an actress with a poor childhood, Kim Min Jung has starred in many dramas, movies, and variety shows.
Kim Min Jung started her career when she was 6 years old in MBC's theater titled Widow. She was also named the most popular child actress.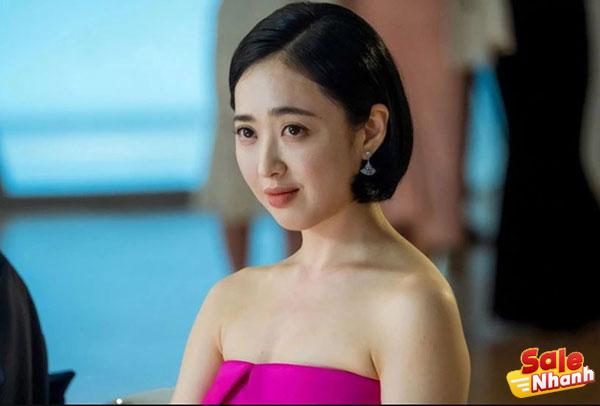 The actress shines in the TV series called Mr. Sunshine is once again gaining attention in his latest TV series titled The Devil Judge. Kim Min Jung successfully played Jung Sun Ah, a villainous and ambitious character.
Here are some of the best Kim Min Jung dramas that Salenhanh has compiled.
The Devil Judge
Release year: 2021
Genre: Mystery, Legal Drama
Produce: Studio Dragon
Directed by: Choi Jung-gyu
Actors: Ji Sung, Kim Min Jung, Park Gyu Young, Park Jin Young
Episodes : 16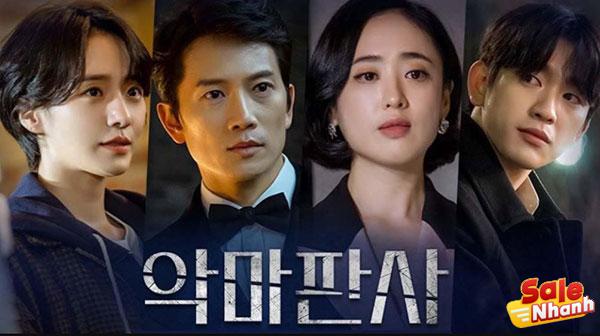 The Devil Judge is a Korean legal drama series. The Korean situation at that time was full of contradictions that the government had lost the trust of the people, so there was a rule that all courts had to live or broadcast all hearings on all television stations.
In the midst of the chaos going on in Korea, Kang Yo Han (Ji Sung) is determined to become a judge who is very strict with the law and does not hesitate to give punishment to anyone. Especially if it is a government employee who cares about his own interests and harms society, Kang Yo Han will give the most severe punishment.
Its existence threatens many different parties, including Jung Sun Ah (Kim Min Jung), who has connections to the political world in the land of ginseng. Jung Sun Ah is the director of the company Social Foundation and has an important role in carrying out dark politics in the government.
My Fellow Citizen
Release year: 2019
Genre: Comedy, Crime, Romance, Action
Produce: Monster Union
Directed by: Kim Jung-Hyun
Actors: Choi Siwon, Lee Yoo Young, Kim Min Jung, Tae In Ho, Kim Eui Sung
Episodes : 36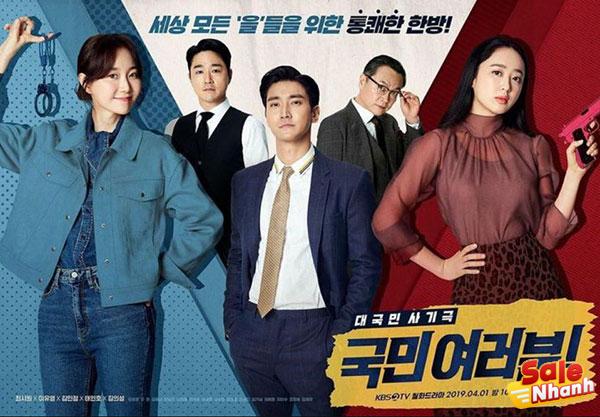 The drama tells the story of a talented con man named Yang Jung Kook (Choi Siwon) and a detective named Kim Mi Young (Lee Yoo Young). They meet and then have a romantic relationship that is not honest about their profession.
Their love life also changes from very romantic to far apart when their occupation is revealed after marriage. Not to mention there is also a woman named Park Hoo Ja (Kim Min Jung) who is looking for Yang Jung Kook's whereabouts. He is the son of Park Sang Pil who was tricked by Yang Jung Kook. Park Hoo Ja wants to capture Yang Jung Kook and avenge his father.
But while in a chase between his men, Yang Jung Kook really took a heroic action, which was to catch a criminal who is being hunted by the police. Yang Jung Kook also went viral and many fans were even dubbed the Brave Citizen or a Brave Citizen.
Since then, Park Hoo Ja couldn't touch Yang Jung Kook roughly anymore. In addition, Park Hoo Ja also has to deal with Kim Mi Young, who turns out to have to deal with a fraud case after marriage, whose culprit is her husband, Yang Jung Kook.
Mr. Sunshine (Mr. Sunshine)
Release year: 2018
Genre: History , Melody , Romance
Production: Hwa & Dam Pictures , Studio Dragon
Directed by: Lee Eung Bok
Cast: Lee Byung Hun, Kim Tae Ri, Kim Min Jung, Yoo Yeon Seok, Byun Yo Han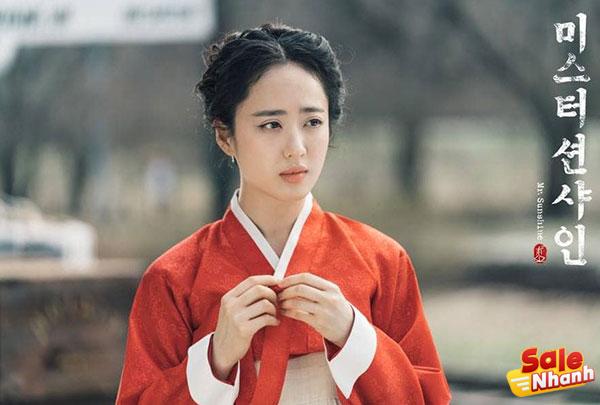 In the TV series Mr. This Sunshine by Kim Min Jung is receiving a lot of attention and praise from the audience.
The film tells the story of a slave named Eugene Choi (Lee Byung Hun) who fled to America after witnessing his parents tragic death. As an adult, he became an army captain and was assigned back to his hometown, Korea.
He meets Go Ae Shin, a girl who fights for Joseon, Korea's name in ancient times, and falls in love with her. Initially Eugene Choi was not interested in joining the action of fighting for the country he left behind, but everything changed when he fell in love with Go Ae Shin.
In addition to Go Ae Shin, there is also Kudo Hina played by Kim Min Jung, who fights for Joseon. Kudo Hina is a Joseon-era girl who was sold by her pro-Japanese father to Japanese men. After her husband died, Kudo Hina inherited all of her husband's property and used it to fight for Joseon.
Kudo Hina is determined to help Joseon women with the same fate as her. You'll be amazed at the figure of Kudo Hina, who is tough, intelligent, and good at fencing used for self-defense.
Man to Man (One on one)
Release year: 2017
Genre: Action, Horror, Romance
Produce: Drama House
Directed by: Lee Chang Min
Actors: Park Sung Woong, Park Hae Jin, Kim Min Jung, Chae Jung An, Yeon Jung Hoon
Episodes : 16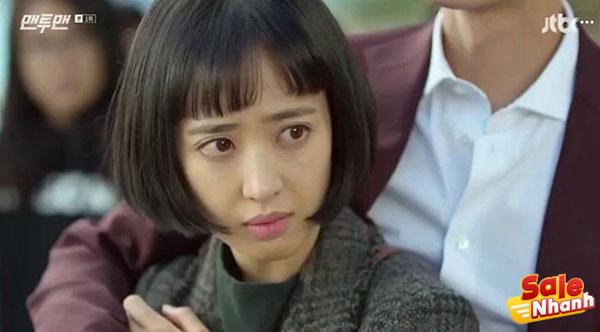 Yeo Woong Gwang (Park Sung Woong)'s popularity skyrocketed after his success as a stunt double in an action movie and made him a top action actor with many fans. One day he recruits a bodyguard or bodyguard, that is Kim Seol Woo (Park Hae Jin).
Yeo Woong Gwang did not know that Kim Seol Woo or his bodyguards were not ordinary people. Kim Seol Woo is a secret agent. Becoming Yeo Woong Gwang's bodyguard is one of his efforts to achieve his mission.
He is such one of the best black agents that no one can know his identity, not even his master.
However, there is one person who doubts about Man Yeo Woong's bodyguard, which is Cha Do Ha (Kim Min Jung), the president of Man Yeo Woong's fan club. Cha Do Ha feels that something is very strange about Kim Seol Woo and continues to find out who Kim Seol Woo really is.
The Merchant: Gaekju 2015 (Master of the Merchant)
Release year: 2015
Genre: Drama, History, Politics
Produce: Korean Drama
Directed by: Kim Jong Sun
Actors: Jang Hyuk, Han Chae ah, Kim Min Jung, Yu Oh Seong, Lee Deok hwa
Episodes : 41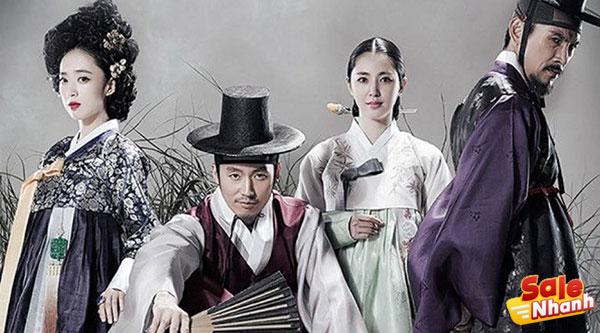 In the drama The Merchant: Gaekju, Kim Min Jung plays the role of Mae Wol and competes in acting with handsome actor Jang Hyuk. The film tells the story of Cheon Bong Sam, a poor man whose ambition is to become a rich and respected merchant.
It follows the ups and downs of Cheon Bong Sam to achieve his goal by fighting the bureaucracy, unfair dealers and dirty politics of the government. Fortunately, he finally achieved his goal.
Gap Dong (Memories of Murder)
Release year: 2014
Genre: Crime, Horror, Drama, Mystery, Action
Produce: Pan Entertainment
Directed by: Jo Soo Won
Actors: Yoon Sang Hyun, Sung Dong Ill, Kim Min Jung, Kim Ji Won, Lee Joon
Episodes : 20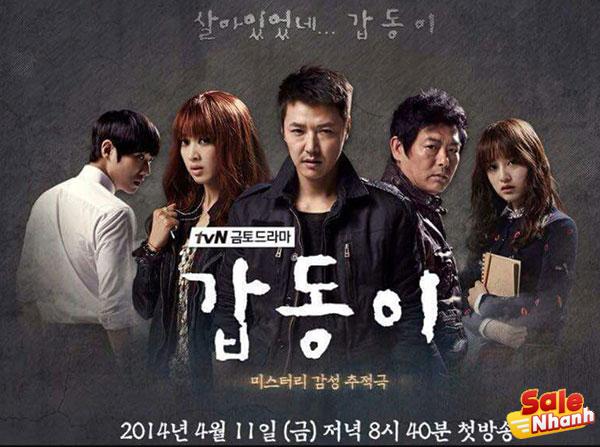 This is another drama starring Kim Min Jung, it would be a shame to miss it. Here, Kim Min Jung plays Doctor Oh Maria, a psychiatrist who works in a prison hospital and treats criminals with mental disorders. Kim Min Jung clashed acting with Yoon Sang Hyun and Sung Dong Ill.
Both want to unravel the mystery of who Gap Dong committed a mass murder in a city called Iltan in Korea 20 years ago.
Ha Moo Yeom (Yoon Sang Hyun) is a former detective who is the son of Ha Il Sik, a psychopath accused of being Gap Dong, who later committed suicide. To prove his father's innocence, he becomes a detective.
Twenty years on, Gap Dong returns with the same horror as 20 years ago. At the hospital where Oh Maria works, an inscription allegedly written by Gap Dong also appeared.
Ha Moo Yeom has to work with Yang Chul Gon, the policeman who handled this case 20 years ago, to catch Gap Dong even though they really hate each other.
The Thorn Bird (Lost Love)
Release year: 2011
Genre: Melodrama, Romance
Produce: GNG Production
Directed by: Kim Jong Chang
Actors: Han Hye Jin, Kim Min Jung, Joo Sang Wook, Seo Do Young
Episodes : 20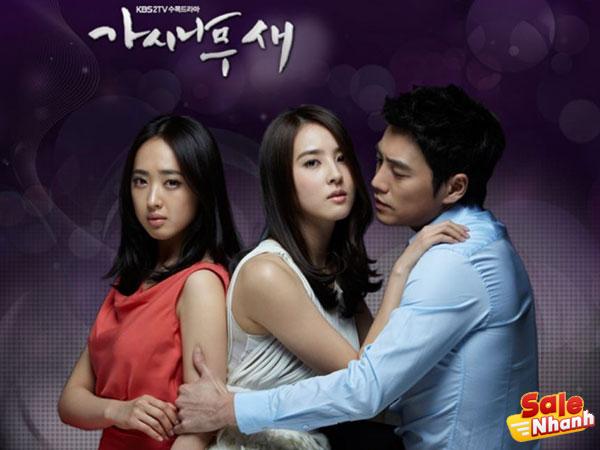 Thorn Bird tells the story of the friendship of two women with different backgrounds and personalities. The first is Seo Jung Eun (Han Hye Jin), a girl who lives in an orphanage because her mother abandoned her.
Then there is Han Yoo Kyung (Kim Min Jung), who is a close friend and always helps Seo Jung Eun to find her biological mother.
The two are so close that Seo Jung Eun considers Han Yoo Kyung as her guardian angel. However, their friendship changed when Jung Eun met and met a guy with the same fate as Young Jo (Joo Sang Wook).
One night, Seo Jung Eun forgot her promise to meet Han Yoo Kyung, causing Han Yoo Kyung to discover she was not her mother's biological child. He blamed Seo Jung Eun and started hating him. They eventually lost contact because Han Yoo Kyung decided to go abroad without saying goodbye.
After 10 years, they are reunited. Jung Eun was at that time going to be casting for a movie. Yoo Kyung then became an assistant producer and Young Jo became a producer. Seo Jung Eun grew up to be a kind, independent and innocent girl.
Meanwhile, Han Yoo Kyung has turned into an ambitious woman and justifies by all means to achieve her goals. Han Yoo Kyung also hates Jung Eun. He prevented Jung Eun from becoming an artist and had a relationship with Young Jo.
New Heart
Release year: 2007
Genre: Medical Drama, Romance
Produce: Munhwa Broadcasting Corporation
Directed by: Park Hong Kyun
Actors: Ji Sung, Kim Min Jung, Cho Jae Hyun, Lee Ji Hoon
Episodes : 23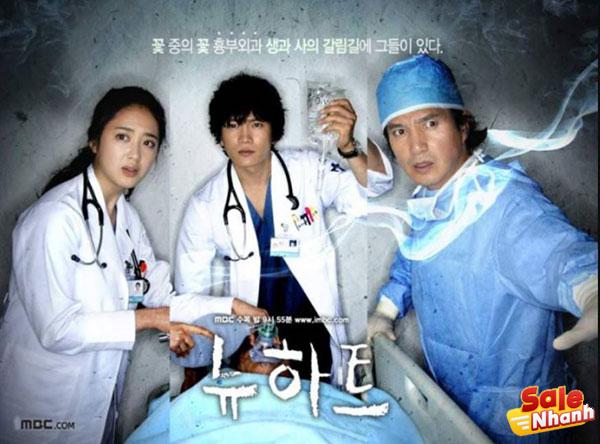 It turns out that before starring in the movie The Devil's Judge, actress Kim Min Jung had co-starred with Ji Sung in the drama "New Heart". They also have good chemistry. The drama tells the story of heart doctors at a famous and elite hospital, KwangHee University Hospital.
At these hospitals, cardiologists are often considered the most disadvantageous department because they carry a high degree of risk. In addition to the expensive surgery, the chances of success are very small. If the patient is not satisfied, the hospital can claim compensation.
Lee Eun Sung (Jisung) is a doctor who graduated from an unknown university in the area with the hope of becoming a great surgeon even with mediocre grades.
He later became a resident at Kwanghee University Hospital. Nam Hye Suk is a doctor who graduated from a top university with impeccable grades. Both have opposite properties.
Lee Eun Sung is impulsive in helping and taking care of patients, but his medical expertise is still lacking. Meanwhile, Nam Hye Suk is a calculating, cold and intelligent doctor. The two complement each other and want to prove themselves to the chief of cardiac surgery Choi Kang Guk (Cho Jae Hyun).
Then the famous actor Lee Dong Gwon (Lee Ji Hon) was hospitalized for heart disease. He fell in love with Nam Hye Suk, his elementary school friend. Then there was the love triangle between Lee Eun Sung, Nam Hye Suk and Lee Dong Gwon.
Fashion 70's
Release year: 2005
Genre: Romance, Family, Friendship
Produce: Seoul Broadcasting System
Directed by: Lee Jae Kyo & Lee Jung Hyo
Actors: Lee Yo Won, Kim Min Jung, Joo Jin Mo, Chun Jung Myung
Episodes : 30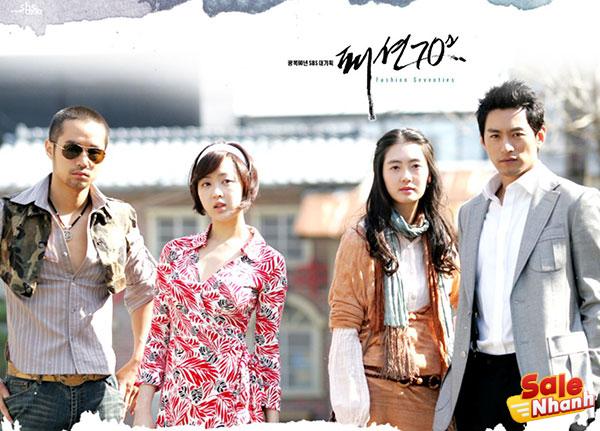 With the theme of friendship, the movie Fashion 70's, one of which is played by Kim Min Jung, is also not to be missed. Tells the story of 4 young men living during wartime in Korea. This film focuses on different conflicts about their family, friendship, romance and career in the fashion world in the 70s.
As a child, Joon Hee (Lee Yo Won) was best friends with Han Kang Hee (Kim Min Jung). However, their friendship is often troubled by Han Kang Hee's poor and greedy mother.
In addition, Jon Hee also befriends two men named Kim Dong Young (Joo Jin Mo), the son of a general, and Jang Bin (Chung Jung Myung) who is the son of a designer.
They split up when the North Korean army attacked their city. Joon Hee's mother dies and Joon Hee's father assumes that his son is also dead.
After that, Joon Hee's father adopted Kang Hee and changed his name to Joon Hee, while the surviving Jon Hee lost his memory and lived on a small island with the new name Han Deo Mi.
A few years later they met again. Deo Mi, who is supported by Jang Bin, has achieved her dream of becoming a designer. He then meets Joon Hee again, who used to be named Kang Hee. Currently, Kang Hee has been working in the fashion industry. Both of them fell in love with Kim Do Young, who became an aide to the president.
There is a rivalry between Deo Mi and Joon Hee. They not only compete in love affairs but also careers in fashion.
Above are the top Kim Min Jung dramas that you should watch if you are a fan of this multi-talented actress. Wish you find yourself the best movies to entertain after hours of studying and working stress.
Salenhanh – Product review blog
Address: 115 Nguyen Van Qua, Tan Hung Thuan Ward, District 12, Ho Chi Minh City
Website: https://salenhanh.com
Mail: Salenhanh.com@gmail.com
#salenhanh #Reviewsalenhanh