The acting of senior actress Kim Hye Soo is always highly appreciated in every role she plays, Hye Soo can immerse herself in many different roles from silly, innocent or sexy and charming or maybe also a cold judge.
Hye Soo made her acting debut in 1986. She has won more than 50 awards. One of them was at the 10th KOFRA Film Awards 2019 in the Jury Prize category for the role of Han Shi Hyeon in the movie Default (2018).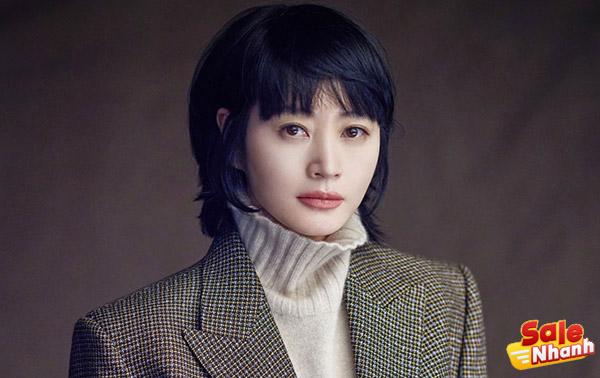 If you are also a fan of this actress, let's take a look at the top best movies of Kim Hye Soo with Salenhanh.com .
Juvenile Justice
Release year: 2022
Genre: Drama
Production: Gil Pictures , GT: st
Directed by: Hong Jong Chan
Cast: Kim Hye-Soo Kim Mu Yeol Lee Sung Min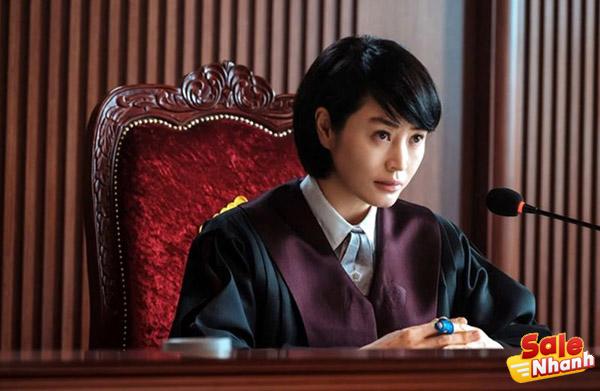 Shim Eun Seok (Kim Hye Soo) is a top-level judge with an unfriendly nature. She works in a special juvenile court and she always gives the maximum punishment to the perpetrators even they are at the age when they usually receive the leniency of the law.
Eun Seok faces a mutilated murder case believed to be of a child with schizophrenia. Because of that oddity, she researched carefully and discovered that the perpetrator of this murder was another person. Someone the child wants to confess to in order to cover up the real culprit.
Hyena
Release year: 2020
Genre: Drama, Law, Romance
Produce: KeyEast
Directed by: Jang Tae Yoo, Lee Chang Woo
Cast: Kim Hye-soo Ju Ji-hoon Lee Geung Young Kim Ho Jung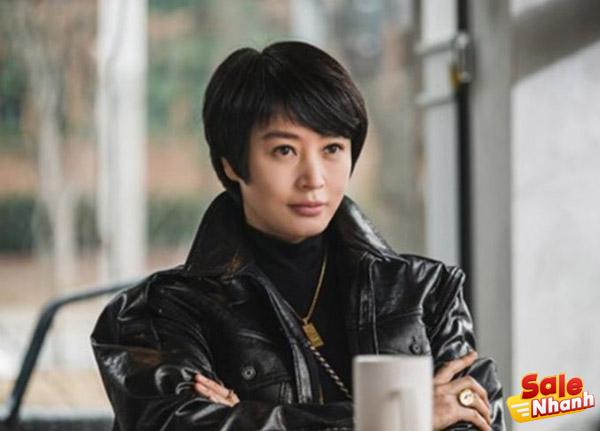 This is the story of the rivalry between two lawyers for the corporation, Jung Geum Ja (Kim Hye Soo) and Yoon Hee Jae (Ju Ji Hoon). Geum Ja is like a hyena in her craft. She can do anything to achieve her success and is also very determined to prove herself, not allowing anyone to belittle her.
Meanwhile, Hee Jae has a high ego but is smart, so he can manipulate the law for the benefit of his clients. Will they be able to succeed in their profession, and also achieve the expected success?
Signal
Release year: 2016
Genre: Crime, Drama, Fantasy, Horror
Directed by: Kim Won Seok
Cast: Lee Je-Hoon Kim Hye-Soo Cho Jin-Woong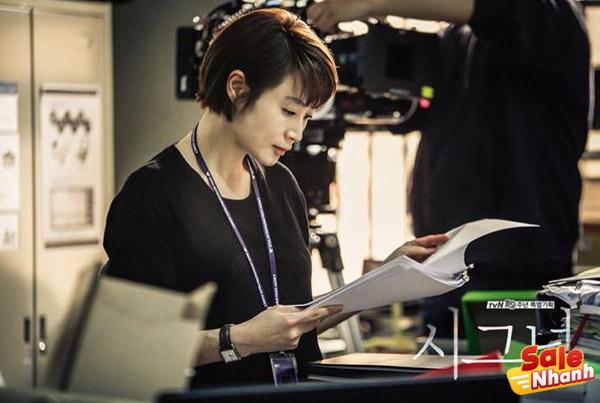 Park Hae Young (Lee Je Hoon) is a criminal records detective who lost his best friend, Yoon Jung, as a child, but the case remained unsolved until he became a detective. Suddenly, the voice of detective Lee Jae Han (Cho Jin Woong) comes from a walkie-talkie, it turns out that he is the detective handling the case of his best friend Hae Young.
Ironically, detective Cha Soo Hyun (Kim Hye Soo), Hae Young's co-worker, reveals that she is Jae Han's best friend and Jae Han has long since passed away. Will they be able to discover Yoon Jung's death while using the walkie-talkie?
The Queen of Office
Release year: 2013
Genre: Comedy, Drama, Romance
Produce: KBS Media , MI Media , Queen of the Office SPC
Directed by: Jeon Chang Geun , Noh Sang Hoon
Cast: Kim Hye Soo Oh Ji Ho Jung Yu Mi Lee Hee Joon Jeon Hye Bin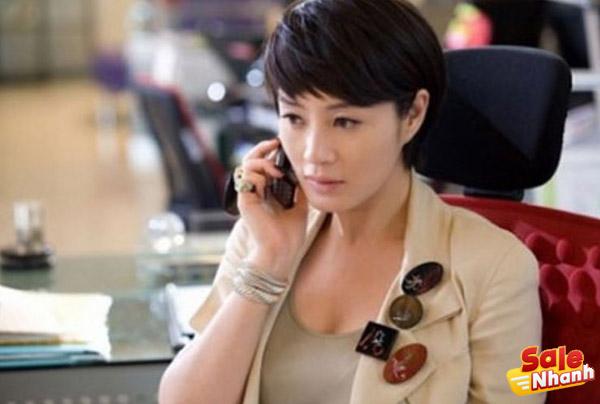 Ms. Kim (Kim Hye Soo) is a very capable professional woman compared to other workers. She only received a 3-month contract, by only working at the desk specified in the contract, and avoiding socializing outside of work hours even during lunch.
However, there is a conflict with Jang Gyu Jik (Oh Ji Ho), an office colleague who is the opposite of Miss Kim. Over time, between quarrels at work, even the seeds of love between the two people grew.
Home Sweet Home movie
Release year: 2009
Genre: Drama, Mystery
Produce: Pan Entertainment
Directed by: Lee Sung Joon , Oh Kyung Hoon
Cast: Kim Hye-Soo Hwang Shin Hye Shin Sung Woo Lee Sang Yoon Youn Yuh Jung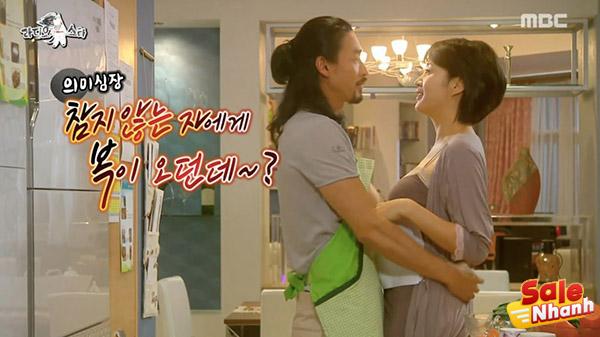 Kim Jin Seo (Kim Hye Soo) has been friends since childhood with Mo Yoon Hee (Hwang Shin Hye), but that doesn't mean they really like each other as friends. Yoon Hee's husband, Sung Eun Pil (Kim Kap Soo), died unnaturally and is being investigated by Jin Seo.
The person with the strongest suspicion is Yoon Hee, but Jin Seo is also very surprised because it is possible that Yoon Hee is having an affair with her husband, Lee Sang Hyun (Shin Sung Woo). Can Jin Seo reveal the truth about Eun Pil's death and Sang Hyun's love affair?
Fashion Magazine (Style)
Release year: 2009
Genre: Drama, Romance
Produce: Yein E&M
Directed by: Oh Young Rok
Cast: Kim Hye-Soo Lee Ji Ah Ryu Si Won Lee Yong Woo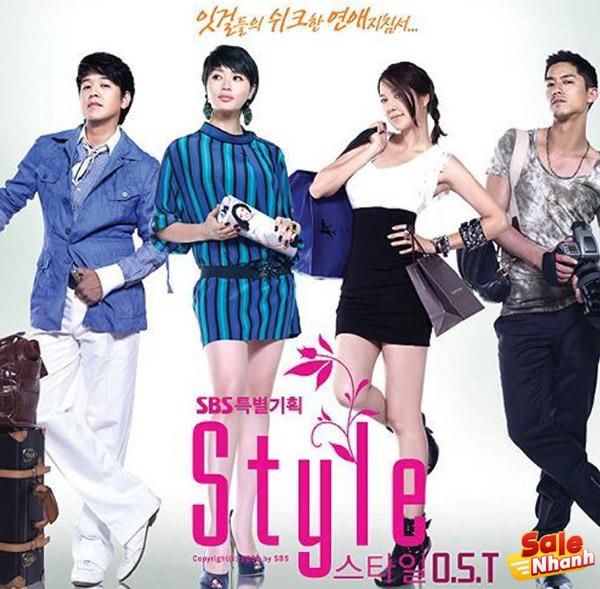 Park Ki Ja (Kim Hye Soo) is an aspiring editor-in-chief, a perfectionist and highly skilled in fashion matters. She works for a pretty famous fashion magazine, Style. He has an assistant, Lee Seo Jung (Lee Ji Ah), who really has a passion for writing, but is forced to work with Ki Ja due to poor economic circumstances.
The appearance of Ki Ja's ex-lover Seo Woo Jin (Ryu Si Won) makes Ki Ja's life uncomfortable. Plus the fact that Seo Jung has a crush on Woo Jin makes things even worse. In fact, there is a photographer for Style magazine, Kim Min Joon (Lee Yong Woo), who is really in love with Ki Ja. However, Ki Ja noticed Woo Jin alone.
Jang Hee Bin
Release year: 2002
Genre: Drama, History, Romance
Produce: KBS2
Directed by: Han Chul Kyung, Lee Young Kook
Cast: Park Sun Young Kim Hye-Soo Jeon Kwang Ryul Kang Boo Ja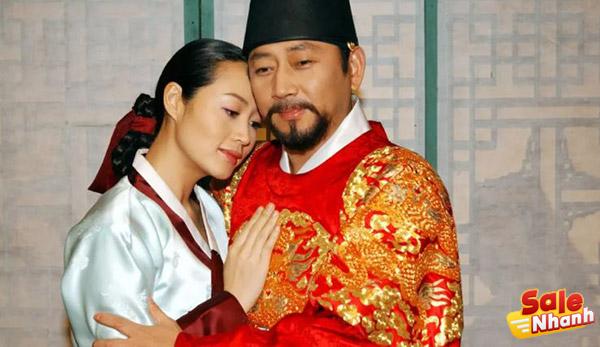 Jang Hee Bin (Kim Hye Soo) is a very beautiful palace lady. King Suk Jong (Jeon Kwang Ryul) falls in love with her and makes Hee Bin his concubine. After giving birth to a son, Hee Bin becomes greedy and wants to become an empress by eliminating Empress In Hyeon (Park Sun Young). Can Hee Bin realize his ambition?
Did We Really Love
Release year: 1999
Genre: Drama, Romance
Produce: Munhwa Broadcasting Corporation
Directed by: Lee Joo Hwan, Park Jong
Cast: E Bae Yong Joon Kim Hye-Soo Yoon Son Ha Lee Jae Ryong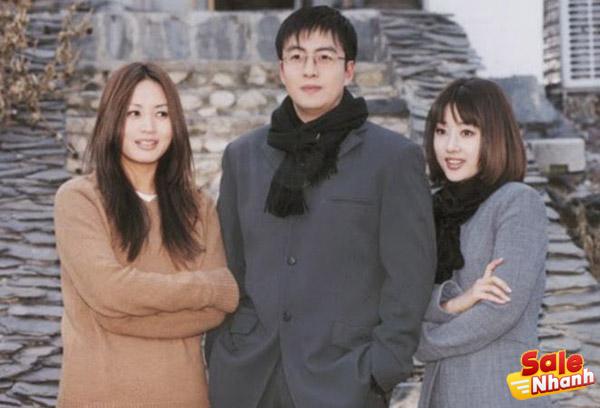 Kang Jae Ho (Bae Yong Joon) and Kang Jae Young (Lee Na Young) are two brothers who were raised by their aunt after being abandoned by their biological mother. Jae Ho, who has ambitions to become rich in society, tries to approach Cho Hyun Soo (Yoon Son Ha).
However, in the process, he falls in love with Lee Shin Young (Kim Hye Soo), his psychology teacher. Will Jae Ho choose love or wealth to raise his social status?
The Day I Died: Unclosed Case
Release year: 2020
Genre: Drama, Mystery
Produce: Oscar 10 Studio , Story Pong
Directed by: Park Ji Wan
Cast: Kim Hye-Soo Lee Jung Eun Roh Jeong Eui Kim Sun-Young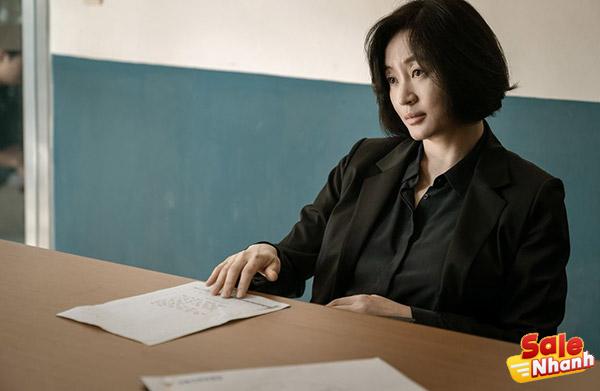 Detective Kim Hyun Soo (Kim Hye Soo) is tasked with investigating the death of a girl, Se Jin (Roh Jeong Eui). Se Jin is said to have jumped off a cliff during a storm. However, the strange thing is that no body was found.
While investigating, detective Hyun Soo discovers that Se Jin is a witness in a case. Se Jin and his family are indeed included in the protected witness. Slowly detective Hyun Soo finds out about Se Jin's whereabouts.
Default
Release year: 2018
Genre: Drama, History
Produce: Zip
Directed by: Choi Kook Hee
Cast: H Kim Hye-Soo Yoo Ah-In Jo Woo Jin Heo Joon Ho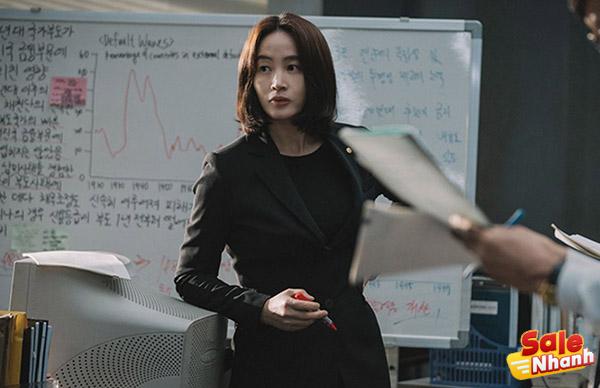 Tells about the economic crisis in Korea in 1997. Shows the suffering, struggles and all the process of financial difficulties at that time.
Evaluate from 3 different points of view. They are Jung Hak (Yoo Ah In) as a young financial analyst, Si Hyun (Kim Hye Soo) as the governor of Korea's central bank, and Gap Su (Huh Joon Ho) as a factory owner.
A Special Lady
Release year: 2017
Genre: Action, Crime
Produce: Kidari Entertainment
Directed by: Lee An Gyu
Cast: Kim Hye-Soo Lee Sun Kyun Choi Moo Sung Kim Min Seok Oh Ha Nee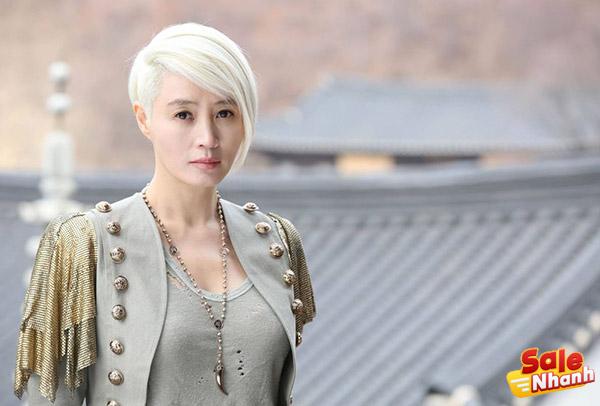 Na Hyun Jung (Kim Hye Soo) is a mother of one, but she secretly works as the second official in a criminal organization. He wanted to give up the position, and caused conflict because his position was sought after by many in his world. Hyun Jung's son, who was intentionally hidden, suddenly came to Korea and caused a lot of trouble for Hyun Jung.
Above are the top popular dramas starring Kim Hye Soo that are loved and appreciated by many people. Hope to help you find yourself a great movie to watch.
Salenhanh – Product review blog
Address: 115 Nguyen Van Qua, Tan Hung Thuan Ward, District 12, Ho Chi Minh City
Website: https://salenhanh.com
Mail: Salenhanh.com@gmail.com
#salenhanh #Reviewsalenhanh