Kim Hye Eun is a South Korean actress born in Busan city on March 1, 1973. Before entering the acting world, Hye-eun started her career as a presenter. presented to MBC in 1997. After 8 years of working in the world of journalism, she decided to resign from MBC in 2004.
The 48-year-old actress first made her acting debut through the TV series Nonstop 3 (2002) as a news reporter specializing in weather forecasting. Her name then began to become more famous because she immediately appeared in many dramas, the most famous of which was Itaewon Class as the CEO of Jangga corporation named Kang Min- jung.
In the world of cinema, Hye-eun participated in 7 movies from 2005 to 2017. Well, are you curious about the movies in which this actress starred? This is a list of the best movies that have the participation of Kim Hye Eun.
Heaven's Soldiers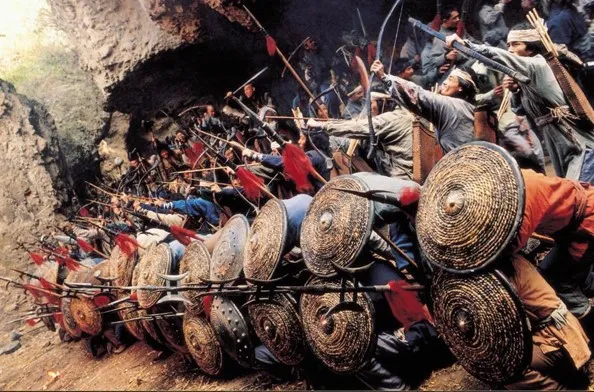 Release year: 2005
Genre: Action Comedy
Produce: Sidus
Director: Min Joon-ki
Main characters: Park Joong-hoon, Kim Seung-woo, Hwang Jung-min, Gong Hyo-jin
This film tells the story of the feud between North Korea and South Korea. The North, represented by Major Kang Min-gil (Kim Seung-Woo), begins his devious plan by kidnapping the scientist from the South, Kim Su-yeon (Gong Hyo-jin), to help perfect their weapons of mass destruction.
Major Park Jung-woo (Hwang Jung-min) from the South then tries to free Su-yeon on a boat Min-gil also steers. However, before his plan succeeds, a mysterious comet suddenly appears in the sky, and collides with Earth. The incident then led to a time dimension where they had to be moved to 1572 in the midst of the Korean War in the Joseon era.
In the movie Heaven's Soldiers, Kim Hye-eun does not appear as the main character, nor as a supporting character. When she first debuted on the big screen, Hye-eun only appeared as an anonymous woman who worked as a news reporter. Even so, starring in this movie is at least a good step forward for Hye-eun as she can appear in the next films.
Nameless Gangster: Rules of The Time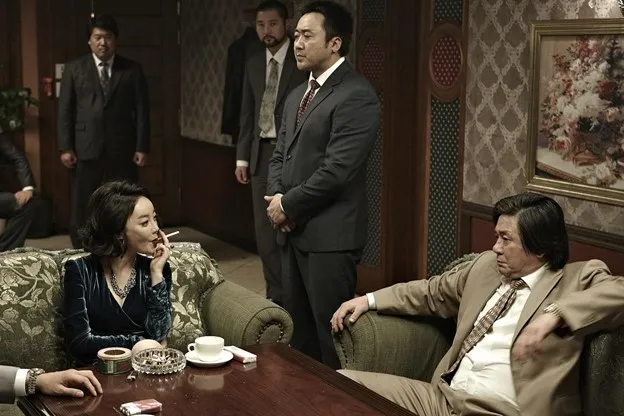 Release year: 2012
Genre: Crime, Gangster
Production: Palette Pictures and Showbox
Director: Yoon Jong-bin
Main characters: Choi Min-sik and Ha Jung-woo
After starring in the movie Heaven's Soldiers with a fairly ordinary character, Kim Hye-eun finally got a more meaningful role in this movie. In Nameless Gangster: Rules of The Time, Hye-eun plays Miss Yeo, an adult woman who runs a nightclub in Korea in the mid-1980s.
It is told if Choi Ik-hyun (Choi Min-sik) is a customs officer at the port of Busan. He and his accomplices took bribes, and found 10 kg of heroin in the warehouse. He then approaches a gangster, Choi Hyung-bae (Ha Jung-woo), to sell the item to the Japanese Yakuza.
Ik-hyun and Hyung-bae then form a very close brotherly relationship. Ik-hyun left his job and became an entrepreneur. Then the two set out to dominate the criminal underworld in Busan, and also in Korea.
Man in Love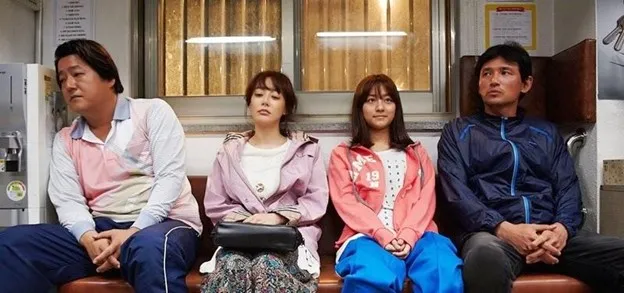 Release year: 2014
Genre: Romantic Drama
Produce: Photos of Sanai
Director: Han Dong Wook
Main characters: Hwang Jung-min and Han Hye-jin
Han Tae-il (Hwang Jung-min) is a thug living in the Gunsan area. Every day, he goes around his neighborhood collecting debts, and blackmailing shop owners as security money to pay for the gangs he works for. Tae-il himself is now 42 years old and has never been in love.
Currently, he lives with his older brother, Young-il (Kwak Do-won), with his wife, Mi-young (Kim Hye-eun), and their daughter, Song-ji (Kang Min-ah). One day, while doing his usual job, Tae-il meets Joo Ho-jung (Han Hye-jin), a bank employee who is taking care of his terminally ill, debt-ridden father.
After that first meeting, Tae-il suggests to Ho-jung that he will help her get out of debt, as long as she wants to date him. Ho-jung initially refuses, but he has no other way to repay the debt and accepts the offer. The two of them start dating awkwardly, and over time their lives begin to change, and tragic things come to light.
Pandora
Release year: 2016
Genre: Disaster
Produce: CAC Entertainment
Director: Park Jung-woo
Main characters: Park Jung-woo, Kim Joo-Hyun and Jung Jin-Young
Pandora is a disaster movie and is quite popular in Korea. The film received multiple nominations at the 54th Grand Bell Awards, including Best Picture, Best Cinematography, and Best Director.
In Pandora, Kim Hye Eun plays the First Lady, the wife of the President of South Korea, played by actor Kim Myung-Min. Meanwhile, the main character of this film stars Kim Nam-gil as Kang Jae-hyeok, a mechanic working at a Nuclear Power Plant (NPP).
The film is about an earthquake that hits the city where Jae-hyeok lives, and it causes the nuclear power plant where he works to explode. The situation became chaotic and out of control, leaving Korea in a state of panic. Jae-hyeok and his colleagues return to the nuclear power plant to save the surviving workers, while also trying to prevent the nuclear disaster from getting worse.
My Little Brother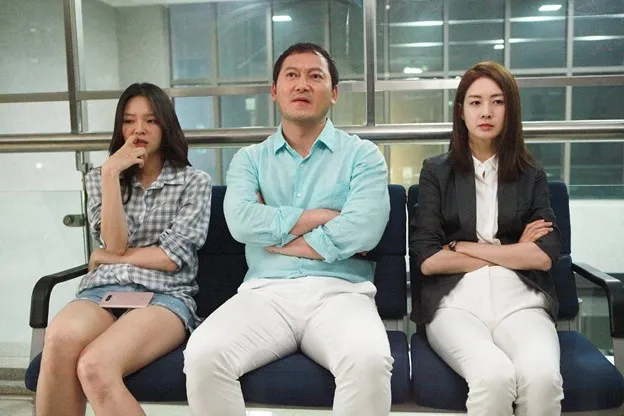 Release year: 2017
Genre: Drama
Production: iFilm, Chung Woo Film, 26 Company and Daydream Entertainment
Director: Ma Dae-yoon
Main characters: Lee Yo-won, Jung Man-sik, Esom and Jung Joon-won
It is told if three brothers named Oh Sung-ho (Jung Man-sik), Oh Soo-kyung (Lee Yo-won) and Oh Joo-mi (Esom) lived apart. Sung-ho himself is their eldest brother, and is married to a woman named Soon-im (Kim Hye-eun).
Their youngest sister, Joo-mi, works odd jobs in various places, while the middle sister, Soo-kyung, gets a good job as a reporter at a Korean television station. When their father died, the three of them met again on the anniversary of their father's death.
The three of them were shocked to see a small child crying during their father's death anniversary. Sung-ho and the others are surprised because a boy named Oh-nak (Jung Joon-won) is their youngest brother. Oh-nak's appearance in their lives can then recreate a long-lost family bond.
The Major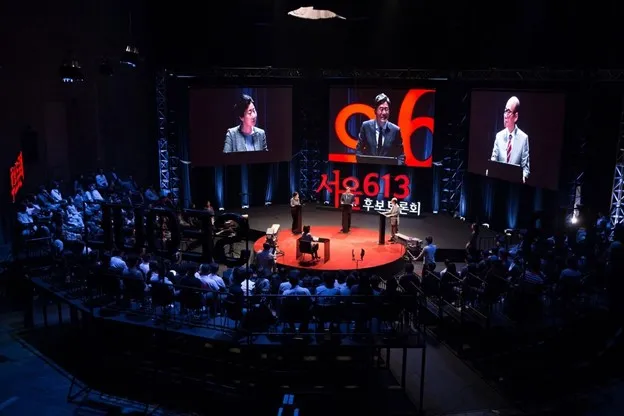 Release year: 2017
Genre: Drama
Produce: Color palette photo
Director: Park In-je
Main characters: Choi Min-sik, Kwak Do-won, Shim Eun-kyung, Moon So-ri and Ra Mi-ran
The movie The Major is played by actor Choi Min-sik as the Mayor of Seoul named Byeon Jong-gu. He plans to run for mayor for a third term. But on the other hand, he is trying to run for president in the upcoming election. Jong-gu then uses every means to win the election, while hiding all his darkest secrets.
Meanwhile, the character Yang Jin-joo, played by Ra Mi-ran, emerges as a new mayoral candidate as well as Jong-gu's strongest political rival. Afterwards, Kim Hye-eun herself acted as a political debate moderator, who guided them to convey their respective political ideas.
The Sheriff in Town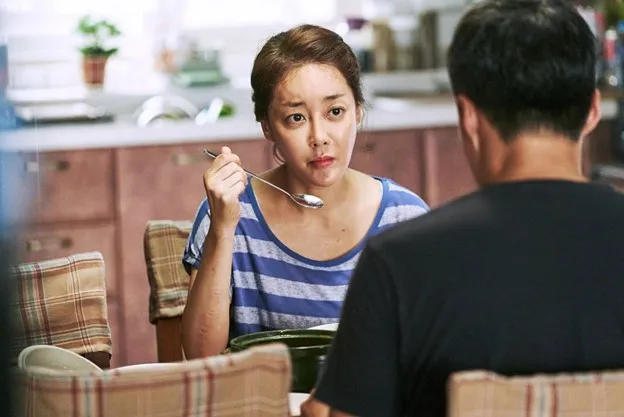 Release year: 2017
Genre: Crime Comedy
Production: Sanai Pictures and Moonlight Film
Director: Kim Hyung-ju
Main characters: Lee Sung-min, Cho Jin-woong and Kim Sung-kyun
Dae-ho (Lee Sung-min) is a former police officer who is forced to quit his job due to the failure of a major mission. Five years later, Dae-ho now runs a simple restaurant with his wife, Mi-seon (Kim Hye-eun), in his hometown of Gijang.
On the other hand, Jong-jin (Cho Jin-woong) is a successful businessman trying to expand his business in the area where Dae-ho is located. However, Jong-jin's business activities look very suspicious, and cause Dae-ho's investigative side as a policeman to reappear. He then asks his brother-in-law, Duk-man (Kim Sung-kyun) to jointly investigate Jong-jin's business.
My Introverted Boss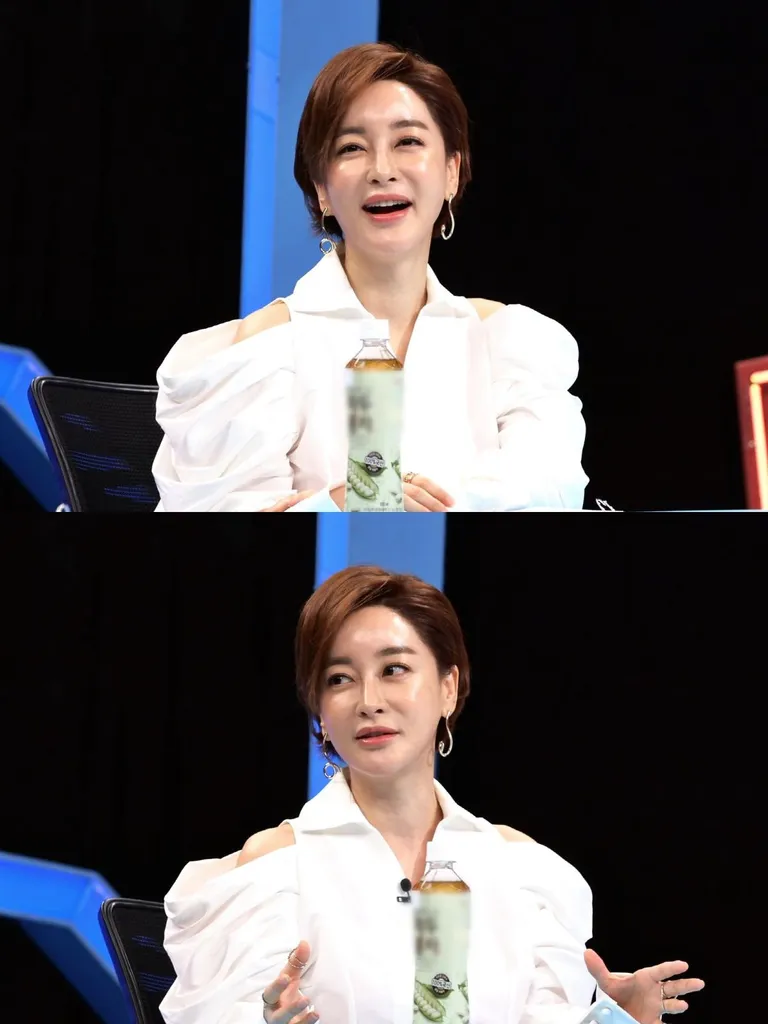 Release year: 2017
Genre: Romance, Comedy
Produce: KBS Media
Directed by: Song Hyun Wook
Actors: Yeon Woo Jin, Park Hye Su, Gong Seung Yeon, Yoon Park
This romantic drama tells the story of a very shy boss who never leaves his office and doesn't want to meet anyone.
Too shy, he had a colleague become his spokesperson so he could stay in touch with his employees.
His boss's shy nature has gone too far and he needs the help of a psychologist to reduce the traits that are holding him back in his career. Yes, the personal psychologist that the big boss, Eun Hwan Ki (Yeon Woo Jin) meets is Kim Hye Eun.
He appeared in episodes 1, 2 and 7. Although he only appeared in a few scenes, his role also brought to life the hilarious story of the boss and the often misunderstood employees.
Are You Human?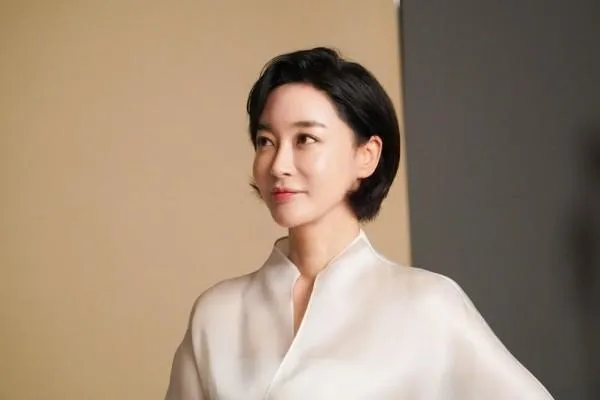 Release year: 2018
Genre: Science Fiction, Romance, Politics, Mystery
Produce: Kbs Media
Directed by: Cha Young Hoon
Actors: Seo Kang Joon, Gong Seung Yeon
The story in Are You Human? revolves around Nam Shin, a cyborg who has to pretend to be the son of a wealthy family in a coma.
This advanced robot with artificial intelligence was created by the mother of the real Nam Shin, Oh Rora (Kim Sung Ryung).
Nam Shin's cyborg was created to ease the sadness of his mother, a genius professor who was upset because Nam Shin was taken away from him when he was a child.
Kim Hye Eun appears in this drama as the character Nam Ho Yeon, the daughter of the cunning and cruel Nam Gun Ho.
My Sunshine
Release year: 2018
Genre: History, Romance, Drama
Produce: Studio Dragon
Directed by: Lee Eung Bok
Actors: Lee Byung Hun, Kim Tae Ri, Yoo Yeon Seok, Kim Min Jung, Byung Yo Han
Mr Sunshine is one of the historical dramas in the top 6 best dramas on the Korean cable network.
The story in this drama is about Eugene Choi (Lee Byung Hun), an American soldier from Korea.
The drama received much praise for its cinematography and visuals, and involved many historical stories of the country of Korean Ginseng. Kim Hye Eun takes on a rather important character in this series herself.
She plays the role of Yoon Ho Sun, the mother of Hee Seong (Byun Yo Han). Yoo Ho Sun or commonly known as Lady Yoon was one of the richest aristocrats after the Emperor in terms of land ownership.
Clean With Passion for Now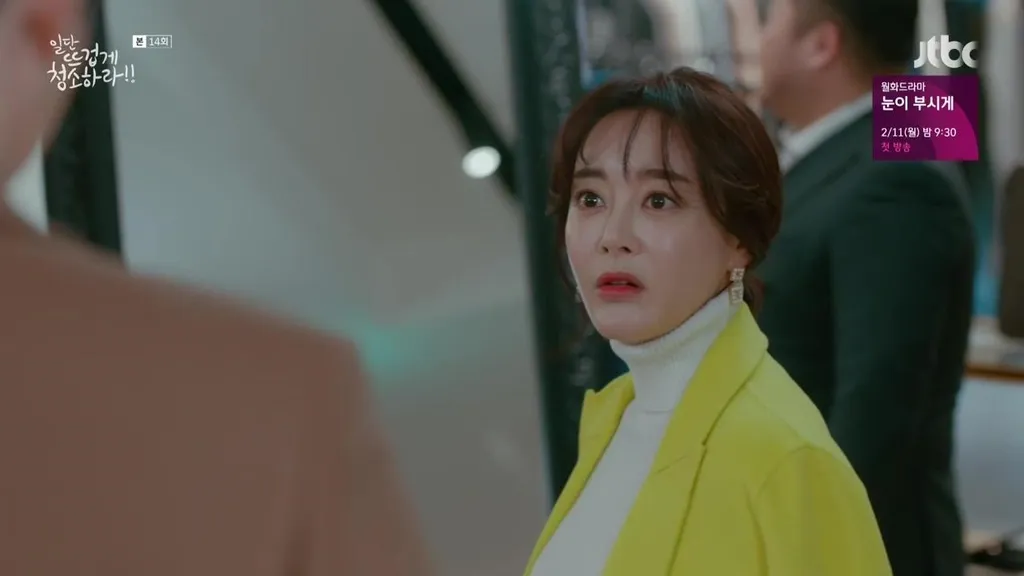 Release year: 2019
Genre: Romance, Comedy
Produce: Drama House
Directed by: No Jong Chan
Actors: Kim Yoo Jung, Yoon Kyun Sang, Song Jae Rim
The presence of the drama "Clean with Passion for Now" adds vibrancy to the drama aired in November 2018. The romantic story between Jang Sung Gyul (Yoon Gyun Sang) and Gil Oh Sol (Kim Yoo Jung) is full of humor that makes the story fresh.
In this drama, Kim Hye Eun meets young actors like Lee Do Hyun, Kim Min Kyu Cha In Ha, and Hak Jin.
He and his new young actors were there to liven up the romance of two people with different personalities, one naughty, the other unruly and dirty. Kim Hye Eun plays Cha Mae Hwa, Jang Sung Gyul's mother. This multi-talented actress showed off her acting talent with a different role than usual. Playing the mother of a child with phobias, Kim Hye Eun plays a more cheerful character.
Doctor John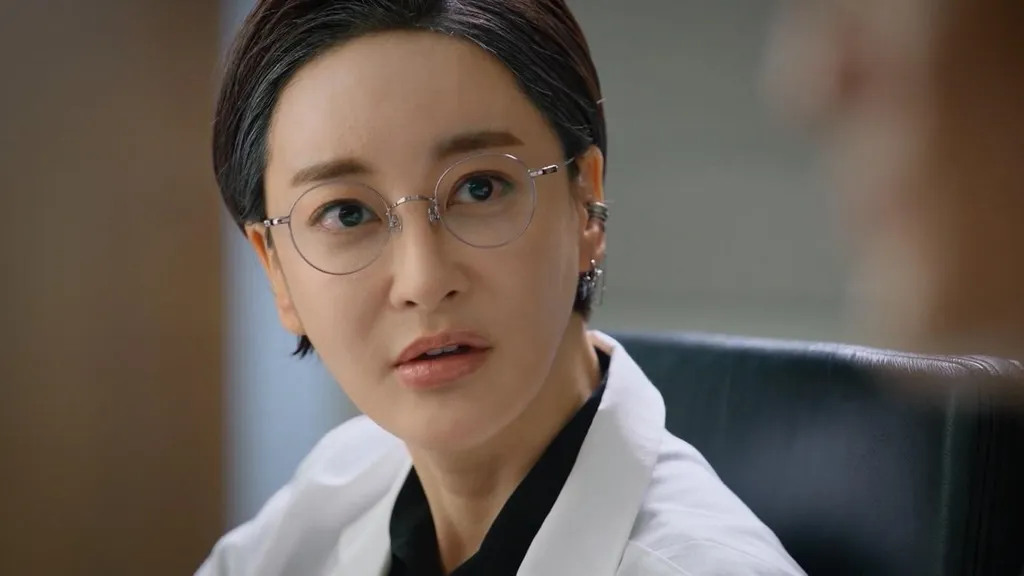 Release year: 2019
Genre: Medical Drama
Produce: Studio Dragon
Directed by: Jo Woo Son
Actors: Ji Sung, Lee Se Young, Lee Kyu Hyung, Hwang Hee
Studio Dragon always presents a spectacle that amazes the audience. The cold hand of the production crew once again succeeded, making the audience welcome the Dr John drama project that he made in 2019.
This medical drama tells the story of a genius anesthesiologist who is nicknamed Doctor 10 Seconds for his ability to diagnose a patient's illness in just 10 seconds.
In this drama, Kim Hye Eun plays Min Tae Kyung, the mother of Kang Shi Young (Lee Se Young) and the Head of Anesthesiology at Hanse Hospital.
The relationship between Tae Kyung and the princess is not very good. Min Tae Kyung and the princess have different views that make them often disagree.
Itaewon Class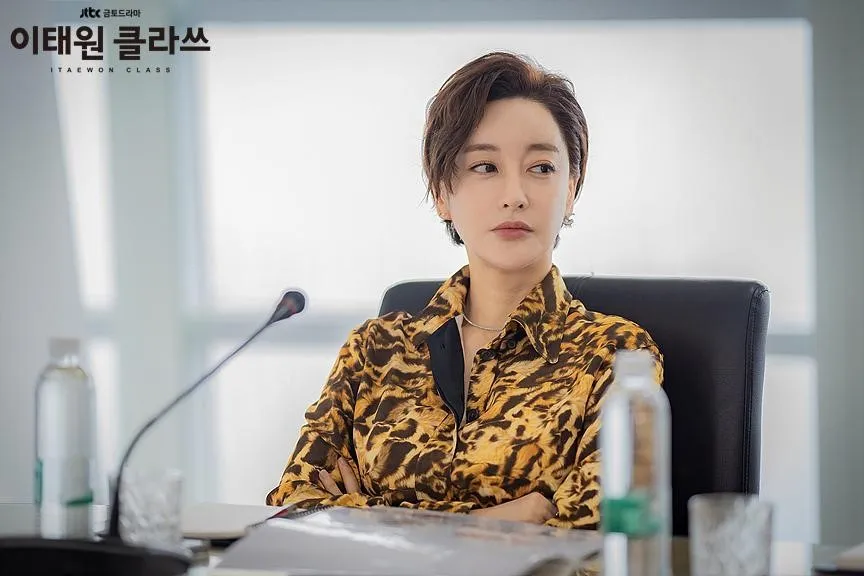 Release year: 2020
Genre: Drama
Produce: Showbox
Directed by: Kim Sung Yoon
Actors: Park Seo Joon, Kim Da Mi, Yoo Jae Myung, Kwon Nara
In mid-2020 ago, Itaewon Class became a conversation. This drama has captivated audiences with the story of Park Seo Joon and Kim Da Mi building Danbam together from scratch.
Itaewon Class has an interesting story and each character in this drama has a charming appearance. Kim Hye Eun is one of the characters that attracts attention. He plays Kang Min Jeong, the CEO of Jangga Corporation, Danbam's rival.
Min Jeong is actually a close friend of Park Seong Yeol (Son Hyun Joo), Sae Ro Yi's father. Min Jeong's close relationship with the father of rival business owner Jangga Group was established while he was still working at one of Korea's largest food companies.
However, because of a case, the relationship had to fall apart because the CEO of Jangga Group didn't like Seong Yeol's decision. And that forced Min Jeong to stop contacting the Park family.
Dr Romantic movie 1 & 2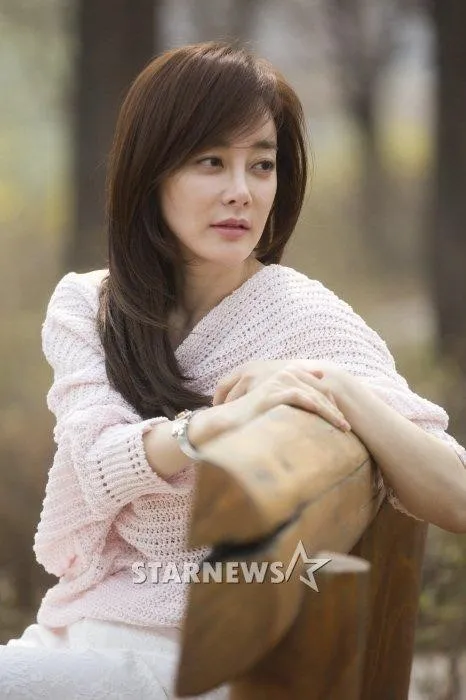 Release year: 2016 & 2020
Genre: Medical, Drama. Romantic
Produce: Samhwa Network
Directed by: Yoo In Shik
Actors: Han Seok Kyu, Yoo Yoon Seok Seo Hyun Jin (Part 1), Ahn Hyo Seop , Lee Sung Kyung (Part 2)
Dr Romantic is one of the most popular medical-themed TV series. The success of this series is evidenced by the continuation of the story of Kim Sabu (Han Seok Kyu) in Dr Romantic season 3.
Although this drama has a change in the main cast in each season, the character Shin Hyung Jung played by Kim Hye Eun has not been replaced. Shin Hyun Jung is the son of CEO Shin, the owner of Casino Jungsun and the man behind the Geosan Foundation.
Dr Romantic season 1 and 2 have different plot points. In season 1, the story focuses on Kim Sabu, who disappeared after an incident that left him traumatized.
Meanwhile, in the next part, the story focuses more on Kim Sabu's journey to recruit two troublesome doctors with a dark past.
Graceful Friend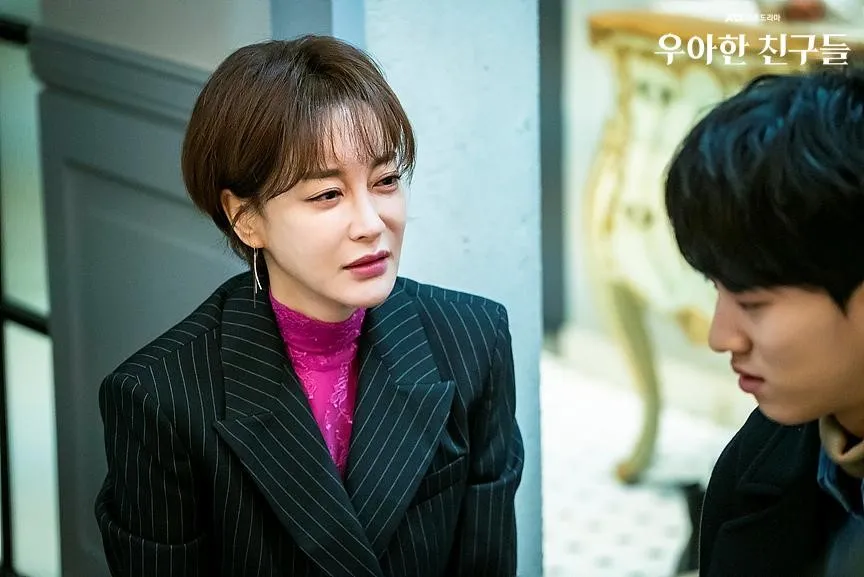 Release year: 2020
Genre: Drama, Mystery
Produce: Studio & New
Directed by: Song Hyun Wook
Actors: Yoo Jung Sang, Song Yoon Ah, Bae Soo Bin, Han Eun Jung, Kim Sung Oh, Kim Hye Eun
Graceful Friend depicts the life of a couple living in a small town. They have known each other for decades because they live in the same neighborhood.
In this drama, Kim Hye Eun plays the role of Kang Kyu Ja. He is married to Jo Hyung Woo (Kim Seong Oh). Kyung Ja is a former adult film actress, while Hyung Woo is a director in the film industry.
Kyung Ja lives a peaceful life with her husband even though he depends on her financially.
However, the couple's peaceful life in the small town is disrupted when a murder occurs in their neighborhood. The mysterious murder haunts the couples in Fate.
The Road: The Tragedy of One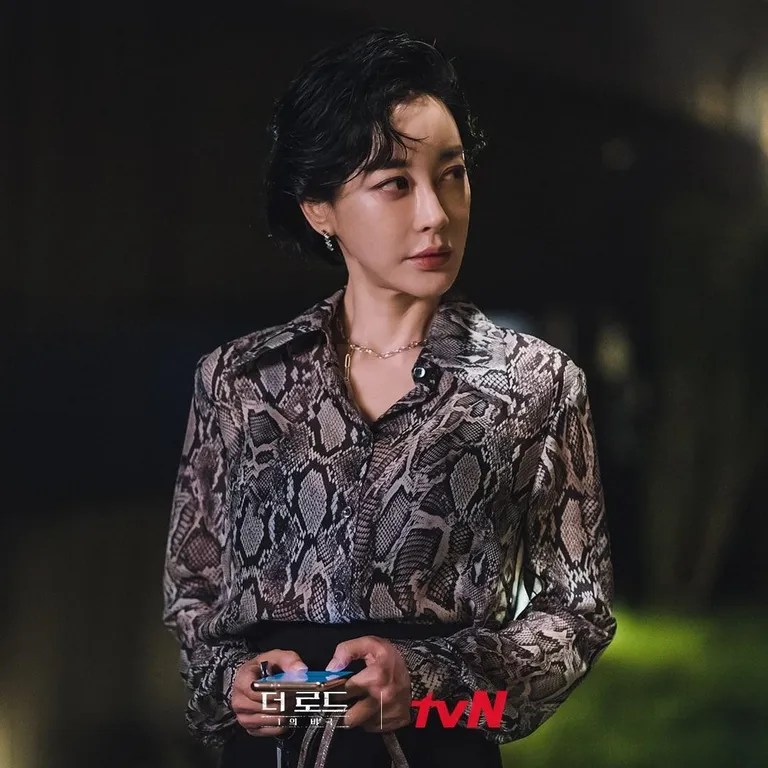 Release year: 2021
Genre: Mystery, Thriller, Drama
Produce: The Great Show
Directed by: Kim No Won
Actors: Ji Jin Hee , Kin Hye Eun, Kim Seong Soo
The Road: The Tragedy of One begins airing on September 22, 2021. This 12-episode drama revolves around the life of a Korean tycoon living in Royal Hill, which is full of secrets and crimes. error, ambition and conspiracy.
In this drama, Kim Hye Eun is placed in the main cast along with Ji Jin Hee and Kim Seong Soo. Hye Eun plays Cha Seo Young, a broadcaster at a television station. He is one of the Korean tycoons with an almost perfect life.
He was born into a wealthy family, endowed with attractive looks and highly educated to support his career.
However, the seemingly perfect life did not make him happy. His glorious achievements left him with an inexplicable void.
Salenhanh – Product review blog
Address: 115 Nguyen Van Qua, Tan Hung Thuan Ward, District 12, Ho Chi Minh City
Website: https://salenhanh.com
Mail: Salenhanh.com@gmail.com
#salenhanh #Reviewsalenhanh