Surely you will be impressed by the pretty and lovely face of a child artist who is now an adult Kim Hyang Gi. In the Korean entertainment industry, Kim Hyang Gi is one of the actresses who often play easy roles in movies and TV series. Along with more and more dramas and movies starring this girl born in 2000, Kim Hyang Gi's name has skyrocketed.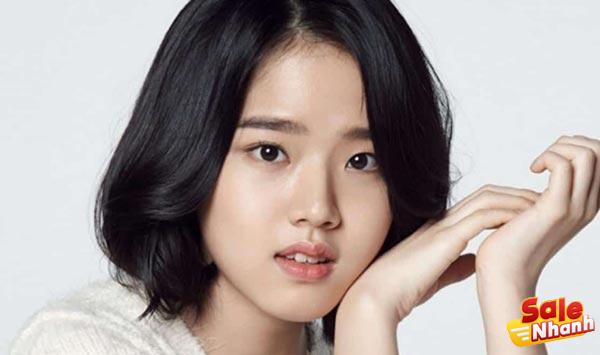 Well, this time we will review some of the movies played by this Yongin-born virgin 21 years ago. Since debuting as a commercial star in 2006, Hyang Gi has been attracting attention for her outstanding acting talent. Let's enjoy some of the roles in the movies with the participation of this cute girl.
Space Sweeper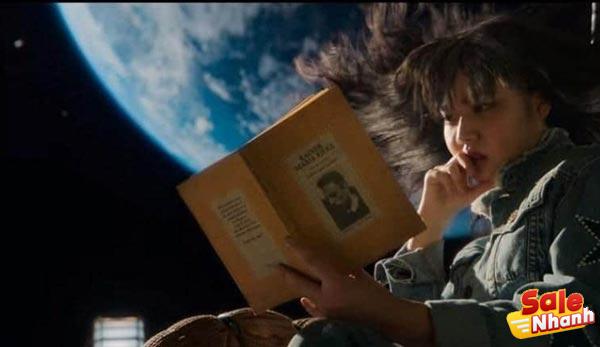 Release year: 2021

Genre: Action, Science Fiction

Produce: Fieldil Pictures Dexter Studios

Directed by: Jo Sung Hee

Actors: Song Joong Ki, Kim Tae Ri, Yoo Hae Jin, Jin Seon Kyu.
Space Sweeper is a movie that premiered on Netflix on February 5, 2021. In this 2 hours 16 minute drama, Kim Hyang Gi is one of the guests. He appears at the last minute as a cyborg who has undergone a human transformation.
Robot Bubs or Eobdong is a financial manager in the form of a robot. He is in charge of all the finances of the Victory crew and is in charge of checking the condition of their spaceship.
Despite being a robot, Bubs has a warm and cute personality. His resentment was clearly seen when on the Victory plane there was an uninvited 'child guest' who was suspected of carrying a powerful bomb.
The movie Space Sweeper itself is about a spaceship bobbing in outer space. The crew of this plane does the job of picking up space debris and then selling them to collectors.
The space scavenger hunt is full of competition. They must be agile and must not lose speed to other space sweepers, or they will not be able to retrieve the remains of the plane.
The crew of Victory then enter into a risky deal after meeting an uninvited guest who turns out to be a cyborg, Dorothy (Park Ye Rin), who unexpectedly boards their plane.
Innocent Witness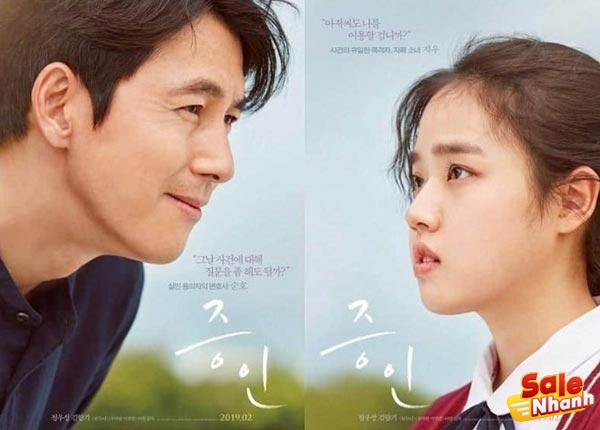 Release year: 2019

Genre: Mystery, School, Family.

Produce: Movie Rock Studio By The Library

Directed by: Lee Han

Actors: Jung Woo Sung, Kim Hyang Gi
In this drama, Kim Hyang Gi plays Im Jiwoo, an autistic high school student who becomes the main witness to a murder.
For the sake of this case, a lawyer tried to befriend Jiwoo so that his statement could help mitigate the case that happened to his client.
Lawyer Yang Soon Ho (Jung Woo Sung) is a poor lawyer who specializes in handling domestic helper murder cases.
The murder took place in a depressed old man who was found dead at his residence. The old man lives alone. It was that made his interior assistant listed as a suspect in the case.
Of course, the housekeeper Oh Mi Ran (Yum Hye Ran) doesn't shy away from all the accusations, since there are no other witnesses, Mi Ran's rebuttal cannot be proved. Now, Soon Ho must be able to gather evidence that Mi Ran is innocent and Jiwoo's claim can be accepted.
Along with The God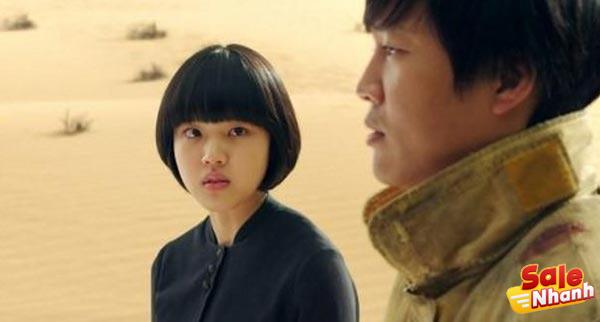 Release year: 2017

Genre: Drama, Fantasy, Afterlife

Produce: Realies Pictures Dexter Studios

Directed by: Kim Yong Hwa

Actors: Ha Jung Woo, Ju Ji Hoon, Kim Hyang Gi,
Along with the God tells the story of the god of death who accompanies the dead to the afterlife. The three grim reapers are Hae Won Mak (Ju Ji Hoon), Lee Deok Choon (Kim Hyang Gi) and Gang Rim (Ha Jung Woo), who hold their leadership roles.
In one of the sequels of Along with The God, Along With The God: The Two World, three angels must accompany Kim Jang Ho (Cha Tae Hyun), a firefighter who died within 49 days.
The soul of the deceased must be judged in order for that person to have a chance to be reincarnated. If all the challenges of employment in the world are passed, then he can pass and return to earth. However, if not then he will go to the afterlife.
During the second phase of the trial, Ja Hong is suspected of forging a letter written to his superior's daughter, Ji Yeon, to be called a liar. These three angels must be able to prove that ja hong is innocent and that he has the right to be reborn.
Thanks to her acting in this movie, Kim Hyang Gi won the Best Supporting Actress award at the 2018 Blue Dragon Awards.
Youngju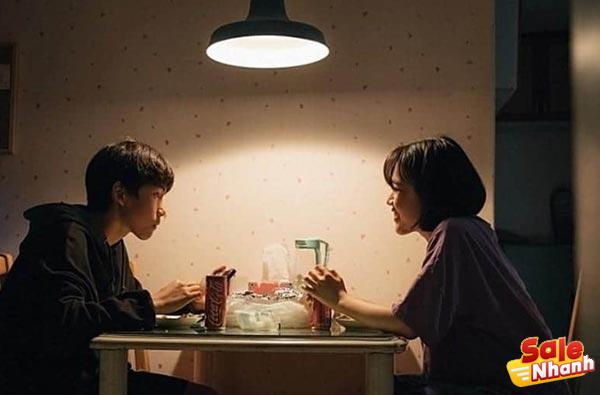 Release year: 2018

Genre: Drama

Produce: CGV Arthouse

Directed by: Cha sung duk

Actors: Kim Hyang Gi, Kim Ho Jung, Yoo Jae Myung, Tan Joon Sang
Youngju (Kim Hyang Gi) is an orphan who had to take care of his younger brother when he was 19 years old. Uncle and aunt are the only family that has abandoned them. Instead of guarding, they were busy selling Youngju's parents' inheritance.
Youngju lived a miserable life. One of the misfortunes that struck Youngju was when his younger brother, Youngjin (Tan Joon Sang) got involved in a serious case and had to languish in prison. Youngju doesn't have the money to take down his sister.
While confused, Youngju accidentally finds a document containing information about the person who caused his parents to die in an accident. He thought of using the record to ransom his sister in prison.
He is also looking for Sang Moon (Yoo Jae Myung), who is in prison because of an accident that happened to his family. Youngju intends to take revenge but instead he loves his family because of his romantic nature and his wife treats him very well.
However, the happiness he got from Sang Moon's family did not last long. Then they find out who Youngju really is and that immediately changes the behavior of these two husbands and wives.
Snowy Road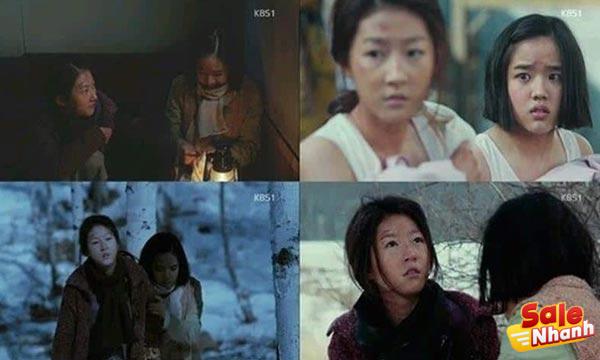 Release year: 2017

Genre: Drama / Period

Produce: KBS At9 Films

Directed by: Lee Na Jeong

Actors: Kim Hyang Gi, Kim Sae Ron
The film is set in the Japanese occupation of Korea during World War II. It is said that Choi Jong Boon (Kim Hyang Gi) and Kang Youn Ae (Kim Sae Ron) are two girls from different social backgrounds living in a Korean village.
Choi Jong Boong is a cheerful, intelligent and enthusiastic child despite life's many hardships. One day, he finds Jong Boon kidnapped and he is detained in a train. On the train, he meets Young Ae who is going to Japan to continue his studies.
Young Ae does not know that the train is actually a train containing women who will be used as sex slaves. Feeling cheated, Jong Bong and Yong Ae plan to run away. In the middle of the run, Yong Ae did not last long because he was shot in the leg.
Jong Boon finally went home alone. Unfortunately for him, he did not find his family in his village. Since then Jong Boong has lived under the name Young Ae to receive compensation from the government.
Memories with Young Ae when he ran away from the train kept playing in Jong Boon's mind. Every time it rains, he remembers the friend he just met.
Proof of Innocent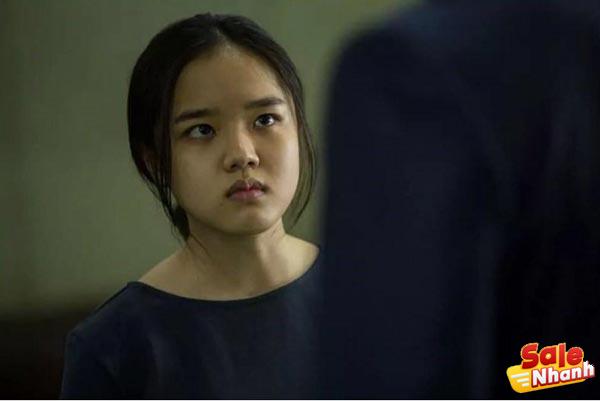 Release year: 2016

Genre: Drama, Crime

Produce: Next Entertainment

Directed by: Kwon Jong Kwan

Actors: Kim Myung Min, Kim Sang Ho, Kim Youn Ae, Sung Don Gil, Kim Hyang Gi
Slanderous incidents always cause sad stories. Those who watch this movie all feel the injustice of the case that the character in the film has to face.
Kwon Soon Tae (Kim Sang Ho) is a very professional father who works as a taxi driver. He has a daughter, Kwon Dong Hyun (Kim Hyang Gi).
Unfortunately for this father. He is arrested by the police for murdering the daughter-in-law of a rich family named "madame" (Kim Young Ae).
Not accepting the slander, Soon Tae sends a letter to Choi Pil Jae (Kim Myung Min), a former detective. The letter moved the heart to thoroughly investigate the murder case.
From a letter from a former detective, who is now a manager at a law firm, he senses that something is amiss behind the murder of a wealthy businessman.
Choi Pil Jae finally wanted to thoroughly investigate the incident. Unexpectedly, his decision was very risky and contained many scandals behind it.
Wedding Dress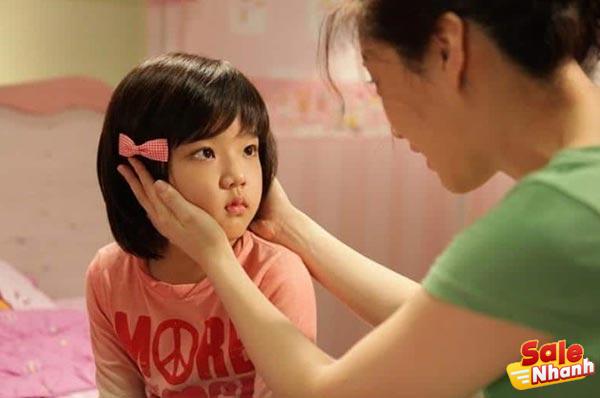 Release year: 2010

Genre: Drama, Family, Illness

Produce: Road Picture

Directed by: Kwon Hyung Jin

Actors: Song Yoon Ah, Kim Hyang Gi
A good actress is someone who can animate the character she plays and bring the image of that character to life. And Kim Hyang Gi is one of those actresses who carry that element. He can liven up the role in a very natural way.
Therefore, moviegoers are drawn to the scene in the film. Kim Hyang Gi's acting in the movie Wedding Dress When playing the character Jang So Ra is one of the 'proofs' of Hyang Gi's skillful acting talent.
In the movie Wedding Dress, Hyang Gi collided with veteran actress Song Yoon Ah. The drama is about a single mother with one child, Seo Go Eun (Song Yoon Ah), who works as a wedding dress designer.
Mother and daughter live happily. However, Go Eun hides the fact that she has terminal cancer. He didn't want So Ra to know. The illness that Go Eun has has turned her into a very caring and loving mother So Ra.
Despite his busy schedule, he always tries to make time for his only child. On the other hand, Yoon Ah doesn't even know that her child has OCD (Obsessive Compulsive Disorder) which makes it impossible for her to share food and drinks with anyone.
This caused him to be shunned by his friends. This drama shows a lot about how Go Eun copes with her illness while taking care of So Ra, who also doesn't want her mother to know about her difficulties at school.
This movie shows many scenes that make the audience cry. Kim Hyang Gi and Yoon Ah really showed a very natural acting, as if the relationship between the two was really mother and daughter.
Thread of Lies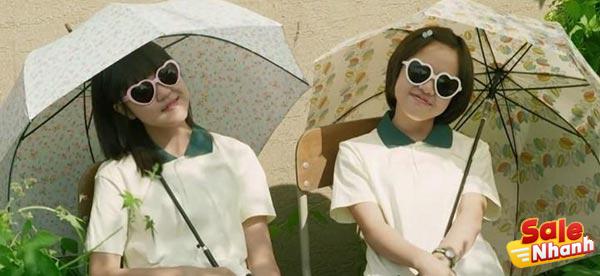 Release year: 2014

Genre: Drama, Mystery, Bullying

Producer: Ubu Fil, Movie Rock

Directed by: Lee Han

Actors: Kim Hee Ae, Go Ah Seong, Kim Hyang Gi, Kim Yoo Jung
The story begins with a tragedy about the death of a 14-year-old teenager. After investigating the motive behind the suicide, it turns out that there are a lot of big secrets.
Lee Cheon Ji (Kim Hyang Gi) is a cheerful and cheerful girl. At a young age, he is more mature. One day, he was found hanging from the ceiling of his room. Of course this was a blow to the Lee family.
Lee Man Ji (Go Ah Sung), Cheon's older brother, is determined to uncover the mystery behind his sister's sudden death. Driven by anger, Cheon Ji's mother Hyeon Sook (Kim Hee Ae) and Man Ji conduct an investigation into the death of their family member.
Suspicion leads his schoolmate, Kim Hwa Yeo (Kim Yoo Jung), the most beautiful girl in the school where Cheon Ji attends to be the mastermind behind the poor girl's death.
Rumors say that Cheon Ji was bullied at school. It means that Cheon Ji's school life is not as fun as Cheon Ji shows at home. Man Ji and his mother get it bit by bit.
So what exactly is Cheon Ji's suicide motive? You must see this movie for yourself.
Cherry Tomato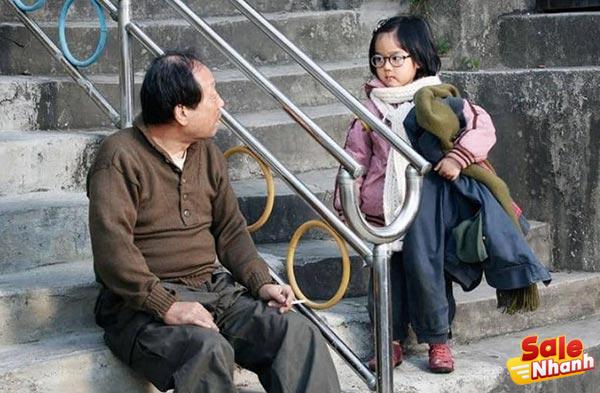 Release year: 2008

Genre: Drama

Production: Cinema Service

Directed by: Jung Young Bae

Actors: Shin Goo, Kim Hyang Gi
Cherry Tomato is a movie by Kim Hyang Gi of the family genre. This time he competes in acting with veteran actor Shin Goo, who plays Da Seong's (Kim Hyang Gi) grandfather. Grandpa, Shin Goo (Park Goo) is a trash picker. They live a very simple but happy life.
The peaceful life of him and this grandson is disturbed by the release of Park Goo's only son from prison. This kid was always causing trouble for the old man who became his father. The climax is when all the money saved for many years is stolen by him.
His misfortune continued. The trolley became a collection bin for old items that were destroyed by construction workers. He and Da Seong went to the project leader's house.
There he even stole meat for his hungry nephew. Unfortunately, the piece of meat was poisoned by a butler who didn't hate the head of the project. They are constantly stealing food from the house.
Cherry Tomato is Kim Hyang Gi's film debut as an actress after previously pursuing a career as an advertising star. After that, Hyang Gi's career flourished. Her name is also increasingly recognized as one of the most promising actresses in Korea.
A Werewolf Boy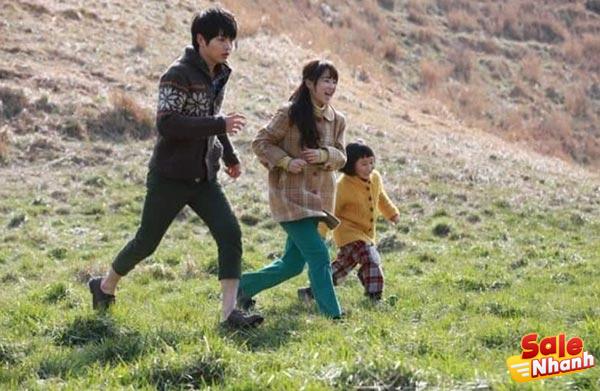 Release year: 2012

Genre: Drama, Romance, Fantasy

Produce: Cj Entertainment

Directed by: Jo Seong Hee

Actors: Song Joong Ki, Park Bo Young, Yoo Yeon Seok, Jang Young Nam, Kim Hyang Gi
This time, Kim Hyang Gi plays Soon Ja, the younger brother of Soon Yi (Park Bo Young). The story begins when Soon Yi's family moves to a rural area to cure Soon Yi's illness.
In the cool and clean countryside, Soon Yi stays in a house lent by the family of Ji Taek (Yoo Yeon Seok). The newly moved family quickly acclimatized to its surroundings. Furthermore, Soon Yi and Soon Ja take care of the house in that house by themselves.
One day, Soon Yi heard a strange sound from inside the warehouse next to his house, out of curiosity, he approached the source of the sound. Unexpectedly there he saw the figure of a dirty and disheveled young man imprisoned in a warehouse.
What's even more bizarre is his animal-like behavior. Soon Yi and Soon Ja's mother would be surprised to see a human figure with such behavior. However, they were still good to him. Even young people who do not understand human languages ​​are given names. Now he is called Cheol Su.
Cheol Su (song joong ki) is well taken care of by his family. He was also taught manners, writing and reading. Cheol Su, Soon Yi and Soon Ja become close. However, their closeness is not liked by Ji Taek.
Ji Taek's dislike is triggered by jealousy when he sees the familiarity of the girl he likes with a young man behaving unusually.
Who exactly is Cheol Su and why is he locked in that Warehouse? this is the puzzle of the movie, now available in the novel version.
Kim Hyang Gi's role in the film is as a supporting actor, but the interactions between Soon Yi, Soon Ja, and Cheol Su look adorable, a plus for the 2012 film.
Those are some of Kim Hyang Gi's movies that he has starred in. The characters in these films are different, but Hyang Gi performed very well. That proves who is an outstandingly talented young actress.
In addition to movies and dramas, Hyang Gi also appeared in several music videos such as Infinite, SHINee, Wheesung, Paul Kim and others. Want to see the extraordinary talent of this actress? check out the movies we've reviewed above.
Salenhanh – Product review blog
Address: 115 Nguyen Van Qua, Tan Hung Thuan Ward, District 12, Ho Chi Minh
Website:  https://salenhanh.com
Mail: Salenhanh.com@gmail.com
#salenhanh #Reviewsalenhanh