The name of senior actor Kim Eui Sung must be familiar to Kdrama lovers. The actor who is younger in acting has appeared in many TV series and movies. Various genres were tested. Currently, Kim Eui Sung is participating in the drama "Taxi Driver" project. Co-starring with Lee Je Hoon, he plays Jang Seong Cheol, the CEO of a taxi company.
Not just an ordinary means of transportation, CEO Jang's luxury taxi is also a taxi that provides revenge services. Anyone can use the service as long as it complies with the conditions set forth. In addition, there are many other films that have starred.
Want to know which movies starring Kim Eui Sung? Let's review the movie Salenhanh through the best movies of Kim Eui Sung!
Golden Slumber (2018)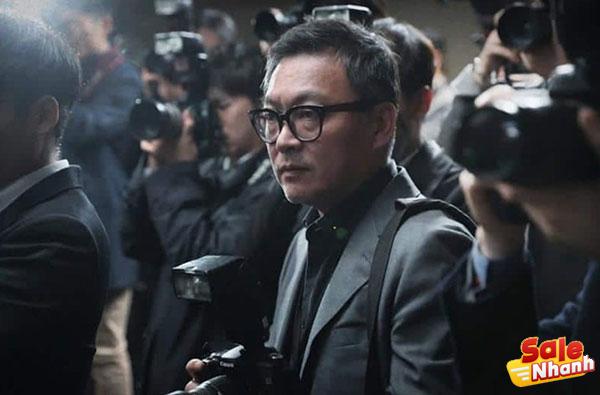 Release year: 2018
Genre: Action, Suspense, Politics
Directed by: Noh Dong Seok
Actors: Kang Dong Woon, Kim Eui Sung, Han Hyo Joo, Kim Seong Kyeong, Kim Dae Myeong
Production company: Zip Cinema
Golden Slumber is a Korean movie full of surprises in it. This movie is adapted from the Japanese novel of the same name by Kotaro Isaka. The construction of the film itself was entrusted to director Noh Dong Seok.
Kim Eui Sung was chosen as one of the main roles of this drama. He plays Mr Min, a mysterious man who appears to help Kim Geon Woo (Kang Dong Won) after he is accused of being a murderer.
Golden Slumber itself is a film that tells the story of an honest and intelligent courier who is awarded an honorary citizen award for saving a singer from a robbery.
However, he is accused of murdering a presidential candidate for which he has been pursued by government agents. Geon Woo who knew nothing had to desperately try to solve the problem.
The Book of Fish (2021)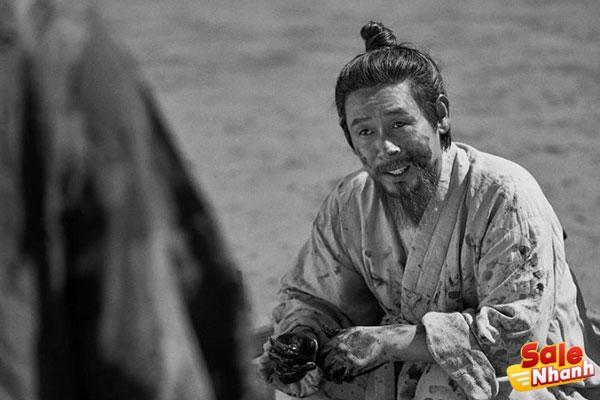 Release year: 2021
Genre: History
Directed by: Lee Joon Ik
Actors: Sol Kyeong Gu, Byun Yo Han,
Production company: Cineworld
This film is one of the best works of director Lee Jong Ik, the king of historical film directors. Kim Eui Sung plays a cameo in a drama that tells the story of historical figure Jeong Yak Jeong.
In this movie, Jeong Yak Jeong is played by Sol Kyeong Gu. Yak Jeong is an official as well as a scholar. One day, he made a mistake. As a result, he was punished and exiled to a remote island in Heuksando.
It was on this island that he pondered a lot. It was here that he wrote a book inspired by his admiration for the fish he saw around the island.
Extreme Job (2019)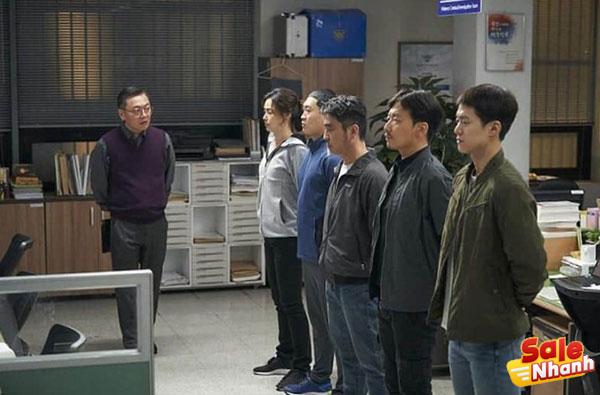 Release year: 2019
Genre: Mystery, Action, Comedy, Investigation, Crime, Detective
Directed by: Park Ho Chan
Actors: Kim Dong Wook , Go Seong Hee, Hwang Bo Ra, Kim Eui Sung
Production company: BA Entertainment
Kim Eui Sung once again showed his charm as a police inspector in the drama "Extreme Job". In this 87-minute drama, Kim Eui Sung displayed extraordinary acting qualities.
This is a comedy film that tells the story of five young people who are members of a group of young detectives. People who are tasked with investigating drug cases. As one of their strategies, they disguise themselves as employees at a typical Korean fried chicken restaurant.
During the camouflage, several unexpected events happened. However, in order for the task they are undertaking to succeed, they must try to solve any problems that arise. Extreme Job is the 18th Korean film to reach 10 million views after Miracle in Cell No 7 (2013).
Rampant (2018)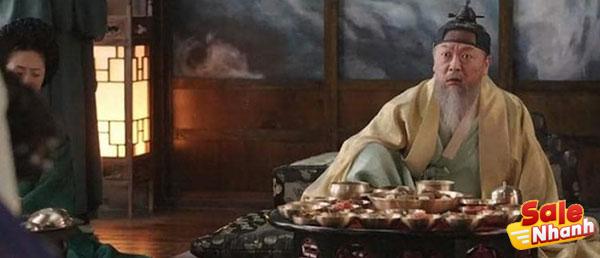 Release year: 2018
Genre: Action Horror, Horror, Zombie
Directed by: Kim Seong Hoon
Actors: Hyunbin, Jang Dong Gun
Production company: Leeyang Film, Rear Windows, VAST Entertainment & Media
This time, Kim Eui Sung was entrusted with the role of King Lee Jo, one of the kings of the Joseon Dynasty who liked luxury. In this drama, he collided with famous Korean actors like Hyun Bin, Jang Dong Gun, and Kim Tae Woo.
This drama depicts the battle of the king of Joseon, Lee Cheong (Hyun Bin) against a being known as the 'night demon'. These zombies were originally hidden on their ships by European merchants.
The appearance of this brutal strange creature began with the plan of Crown Prince Lee Young (Kim Tae Woo), who intends to buy European-made weapons that are said to be very sophisticated.
1987: When the Day Comes (2017)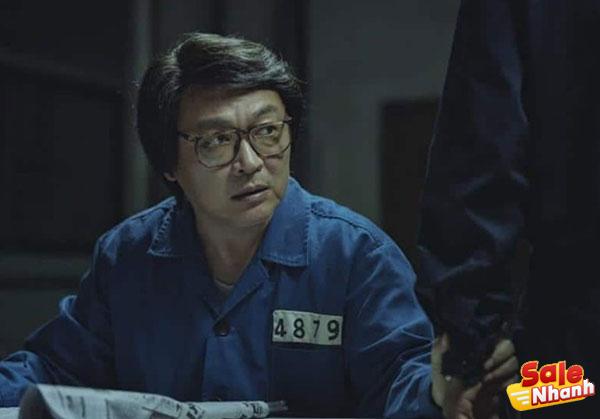 Release year: 2017
Genre: Horror, History, Politics, Drama
Directed by: Jang Joon Hwan
Actors: Kim Yoon Seok, Ha Jeong Woo, Yoo Hae Jin, Kim Tae Ri, Park Hee Seoon, Lee Hee Joon
Production company: Woojeun Film
The story begins with Park Jong Cheol (Yeo Jin Goo), a student and activist who was arrested for participating in a protest against President Cheon Doo Hwan's regime. Park Jong Cheol wasn't just arrested. He was tortured to death, but his case was never made public.
The premise of this movie reminds us of the May 1998 Tragedy in Indonesia, doesn't it? However, the plot of this movie is not like the real events that turned into a terrible tragedy.
1987: When The Day Comes is a film based on a true story that is darker and more patriotic. Just like the 1998 tragedy in Indonesia, the 1987 tragedy in South Korea was caused by student driving.
The mystery behind the pro-democracy student's death is the focus of this film. The audience will be considered the chronological order of events until the young student's life is stolen.
Throughout the film, there will be many scenes of violence and chaos in the demo. Clashes occurring in the demo are fully displayed. Some documents about the incident in the form of photos and videos are shown at the end of the film.
This makes it seem as if we are witnessing the original recording of the gruesome incident that has become part of the dark history of Ginseng Country. And in this movie, Kim Eui Sung plays Lee Boo Young.
The King (2017)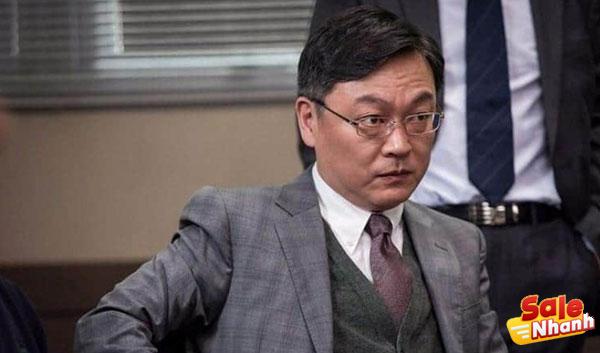 Release year: 2017
Genre: Horror, Crime, Politics
Directed by: Han Jae Rim
Actors: Jo In Sung, Jeong Woo Sung, Bae Sung Woo, Ryu Joon Yeol
Production company: WooJoo Movie
Appearing as a guest in the movie The King, Kim EuiSung plays Kim Eung Soo. He is the boss where Choi Doo Il (Ryu Joon Yeol) works.
The King is a film depicting the dark sides of politics and law. The focus of the story is Park Tae Soo (Jo In Sung), a thug from Makpo who spent his childhood fighting and making noise. At school, he was known as a fearsome hero.
One day, he experienced an event that became the turning point of his life. In his opinion, power is a very important thing in life. It was that point that prompted him to become a prosecutor. He strives to become a successful prosecutor who is of course the one with power.
However, he finds that the life of a prosecutor is similar to that of an ordinary employee. One day, his journey to becoming a prosecutor changes when he meets his role model prosecutor, Jeong Woo Sung. Since meeting him, Tae Soo's life begins to change.
He started to get what he wanted. Power, honor and other things made him forget about the mainland. But above all, he also sees another side in the life of a corrupt prosecutor.
The Truth Beneath (2016)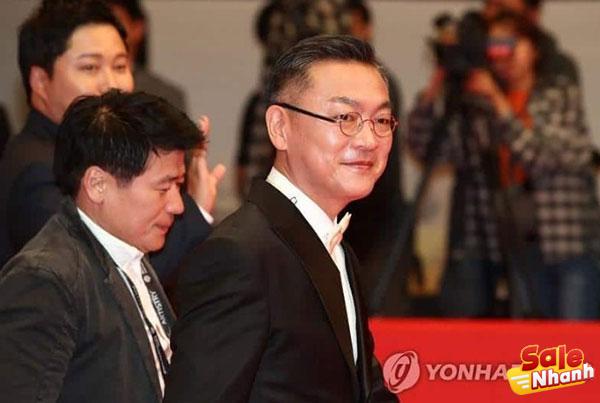 Release year: 2016
Genre: Mystery, Politics, Drama, Horror
Directed by: Lee Kyeong Mi
Actors: Son Ye Jin, Kim Joo Hyuk, Kim Soo Hee
Production company: Film Train
The Truth Beneath is about the struggles of Kim Yeon Hong (Son Ye Jin), who is trying to uncover her daughter's death that is shrouded in mystery. Her husband, Kim Jong Chan (Kim Joo Hyuk) can't help her at all because he's too busy worrying about her candidacy for the council seat.
At first, his daughter was reported missing. A few days later, he was found lifeless in the mountains. Yeon Hong is devastated, but she is determined to uncover the mystery behind her only daughter's death.
He did many different ways to find out who killed his daughter. No Jae Soon (Kim Eui Sung) is suspected of being involved in the death of Yeon Hong's daughter. Unfortunately, there is no evidence against him.
However, he finally found a bright spot. The evidence gathered has begun to unravel the tangled threads of his daughter's death. Unexpectedly, her husband was involved in the murder of his own daughter.
Train to Busan (2016)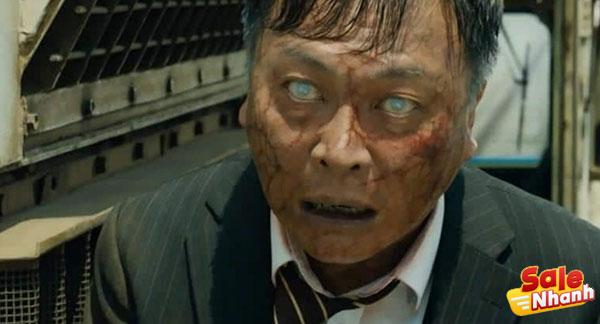 Release year: 2016
Genre: Action, Horror, Horror, The Walking Dead
Directed by: Yeon Sang Ho
Actors: Gong Yoo, Ma Dong Seok , Jeong Yumi, Kim Su An, Choi Woo Shik , Kim Eui Sung, Ahn So Hee
Production company: Next Entertainment World
Terrible and stressful. Jumpscare in it often makes the audience jump. Train to Busan is a movie about the state of Korea affected by a strange disease that turns people into zombies.
Director Yeon Sang Ho chose Gong Yoo as the main character alongside other main characters such as Jeong Yu Mi, Ma Dong Seok, Kim Soo Ah, Kim Eui Sung, and Choi Woo Shik. In this drama, Kim Eui Sung plays Yong Seok, COO of Stallin Express, a fictional bus company.
It is said that Seo Seok Woo (Gong Yoo) must survive the dangers of these increasingly ferocious and wild zombies. He must also protect his wife and children from zombies ready to infect him and his family.
The Exlusive: Beat the Devil's Tattoo (2015)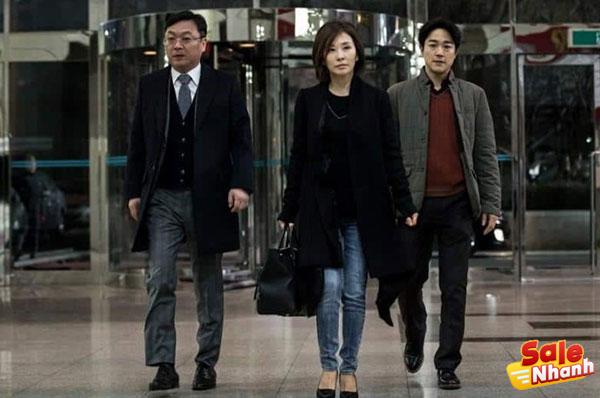 Release year: 2015
Genre: Suspense, Thriller, Crime
Directed by: Spirit Deok
Actors: Jo Jung Seok, Lee Ha Na, Lee Mi Sook, Kim EuiSung
Production company: WooJoo Films
In 2015, Kim Eui Sung starred in a film depicting the life of a journalist. In the movie, starting with a light scene, Kim Eui Sung plays director Moon.
The film, originally titled The Journalist, tells the story of a young man who works at a news company who is constantly having bad luck. In the series of misfortunes, one thing almost cost him his life.
The unlucky young man is played by Jo Jung Seok. He is a journalist in a media. One day, he makes many fatal mistakes. His mistake puts him in danger of being fired from his job.
The successive misfortunes became worse when the presence of a memo pad was placed on his desk. The memo carries the threat of appearing with a spoonful of earth. Thinking it was a threat, Moo Hyuk (Jo Jung Seok) also reported it to the police.
Unexpectedly, the memo that was originally a joke of his office mates put him in danger. At the police station, someone testified that there had been a murder as stated in the memo.
Unfortunately, the killer being hunted by the police assumes that Moo Hyuk knows a lot about his identity.
Assassination (2015)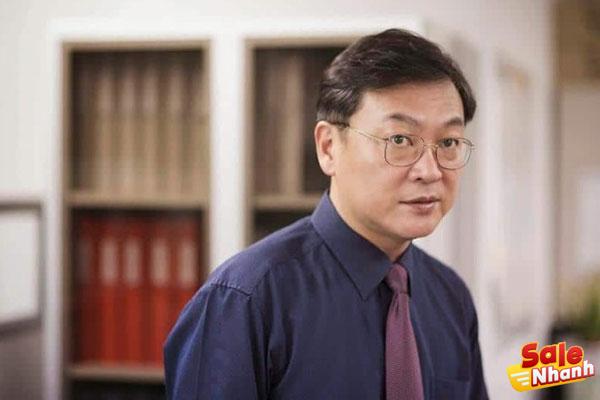 Release year: 2015
Genre: Action, Crime, Drama, Horror
Directed by: Choi Dong Hoon
Actors: Jun Ji Hyun, Lee Jung Jae, Ha Jung Woo
Production company: Caper Films
In the end, this no less intense drama was made by director Choi Dong Hoon. He also wrote the script for the movie. Well, in this drama, Kim Eui Sung appears as a housekeeper in the Kang family.
Assassination is set in 1933 when Korea is under Japanese rule. At that time a warrior named Yem Sekjin planned to assassinate the Japanese commander. In the plan, a pro-Japanese businessman (Lee Kyung Young) becomes the target of the operation.
The gang that will carry out this mission includes Chu Sang Ok (Cho Jin Woon), Hwang Dek Sm (Cho Deok Moon) and Ahn Ok Yun (Jun Ji Hyun).
In the process of killing them, they are confronted by Japanese soldiers and a skilled assassin who is paid to thwart the mission.
Well, those are Kim EuiSung's 10 must-see horror movies. This genre has always succeeded in capturing the attention of the audience. There is a certain feeling felt when watching this genre of film. Along with the great acting of the main couple, the tension is getting more and more tense.
Salenhanh – Product review blog
Address: 115 Nguyen Van Qua, Tan Hung Thuan Ward, District 12, Ho Chi Minh City
Website: https://salenhanh.com
Mail: Salenhanh.com@gmail.com
#salenhanh #Reviewsalenhanh