Fans of Korean dramas will surely remember the recent start-up drama phenomenon that has become a hot topic of discussion on social networks. In addition to Dal Mi, Do San, and Ji Pyeong, In Jae's character was also not noticed by the public. And the actress behind the charismatic CEO is the beautiful actress born in 1989 Kang Han Na .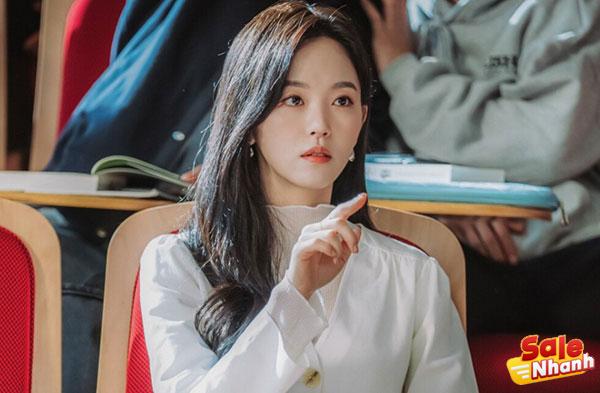 Kang Han Na himself started his journey to becoming a drama star in 2013. In addition to Start-Up, he also starred in several other popular dramas. Let's take a look at the top best movies of actress Kang Han Na with Phim salenhanh !
Moon Lovers: Scarlet Heart Ryeo
Release year 2016
Genre Drama , History , Romance
Manufacture BaramiBunda inc. , GT Entertainment [
Director Kim Kyu Tae
Cast Lee Joon Gi Lee Ji Eun Kang Ha Neul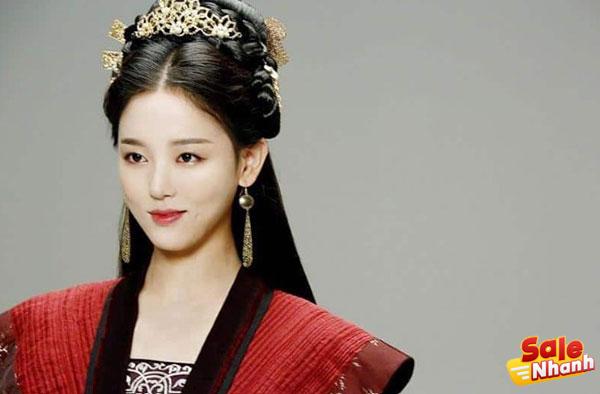 Moon Lovers tells the story of a woman from the 21st century, Go Ha Jin, who suddenly wakes up in the body of a girl named Hae Soo in the Goryeo Dynasty in 941. Here, Hae Soo meets eight Princes and love one. their.
In the drama adaptation of the Chinese novel Bu Bu Jing Xin, Kang Han Na plays Princess Yeon Hwa. She is the younger sister of Crown Prince Wang Wook and the future wife of Crown Prince Wang So.
Through this drama, Kang Han Na's name skyrocketed when she was successfully nominated as Best New Actress at the prestigious Baeksang Arts Awards.
Designated Survivor: 60 Days
Release year 2019
Genres Drama, Politics, Horror
DK E&M Manufacturing
Director Yoo Jong Sun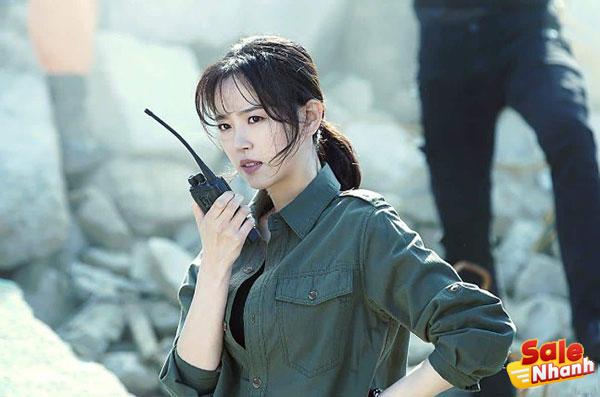 The story of this drama begins with Park Moo Jin, a former professor who served as the Minister of the Environment but has no political ambitions.
One day, a terrorist attack occurred at the Capitol, killing the president and his cabinet. Moo Jin as the member with the highest position to survive is forced to take the helm for 60 days.
In the remake of the American drama series Designated Survivor, Kang Han Na takes on the role of Han Na Kyung, an NIS agent tasked with investigating a terrorism case. Just like the character Hannah Wells in the American version, Na Kyung also lost her fiancé to a terrorist attack.
Just Between Lovers
Release year 2017
Genre Melodrama , Psychological , Romance
Production Celltrion Entertainment
Director Kim Jin Won
Actors Lee Jun Ho, Won Jin Ah, Lee Ki Woo, Kang Han Na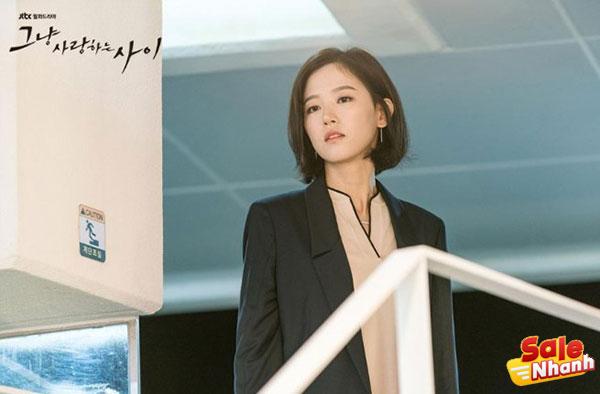 Just Between Lovers tells the story of a former track and field athlete, soccer player Lee Kang Doo, and architect Ha Moon Soo, who encounter a tragic incident. Both of them have been hurt before, so they understand each other and try to heal each other.
In this psychological drama, Kang Han Na will play the role of Jung Yoo Jin. She is a successful woman in the career of a construction company. Here, he also plays alongside actor Lee Ki Woo in the role of an ex-lover.
My Roomate Is a Gumiho
Release year 2021
Genre Comedy, Fantasy, Romance
Content Production Zium , Drama House , JTBC Studios
Director Nam Sung Woo
Cast Jang Ki Yong Lee Hye Ri Kang Han Na Kim Do Wan Bae In Hyuk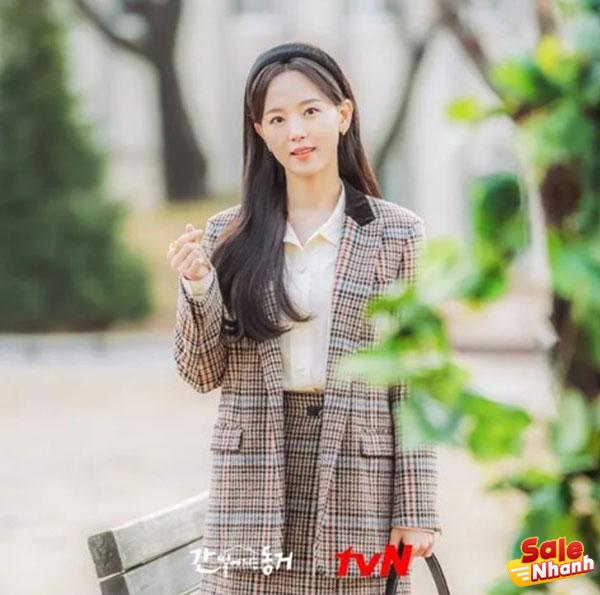 Kang Han Na's next best movie is titled My Roomate is Gumiho (2021). After becoming a successful entrepreneur with Bae Suzy, this time Han Na plays a fox demon turned human named Yang Hye Sun. As a countryman, Hye Sun befriends Shin Woo Yeo.
As a fox demon, he was 700 years old but it had only been four years since he became a human. Unlike the intelligent Woo Yeo, Hye Sun has a simple and innocent mindset, although she is quite a professional when it comes to romance.
In this drama, Kang Ha Na is paired with actor Kim Do Wan, who plays the role of Do Jae Jin, one of Lee Dam's best friends.
Bloody Heart
Release year 2022
Genre Drama , History , Romance
Production Production of GnG
Director Yoo Young Eun
Actors Lee Joon, Kang Han Na, Jang Hyuk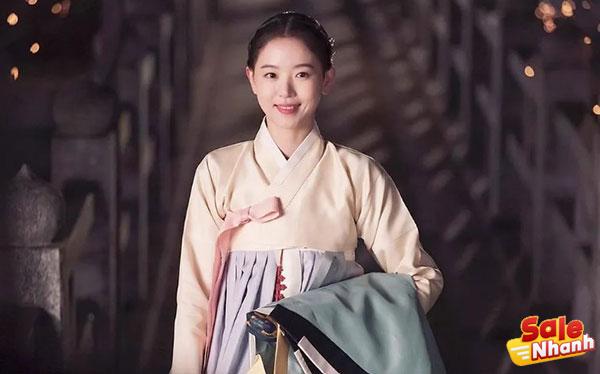 Kang Han Na's appearance in the drama "Sageuk Bloody Heart" (2022) has received much praise. The drama he co-starred with Lee Joon presents a love story full of intrigue, tears, sacrifices and struggles.
Here Kang Han Na plays the role of Yoo Jung. She is the daughter of a scholar with an unfortunate fate loved by the Crown Prince. His family was slandered and sentenced to death by the kingdom. Yoo Jung himself was saved by Crown Prince Lee Tae.
Yoo Jung survived and grew up as a beautiful bamboo-weaving businesswoman. Every week on the 15th, Yoo Jung and Lee Tae meet regularly. Yoo Jung then falls in love without knowing Lee Tae's true identity.
Familiar Wife
Release year 2018
Category Wife knows , wife I know
Produce Chorokbaem Media , Studio Dragon
Director Lee Sang Yeob
Cast Ji Sung Han Ji Min Kang Han Na Jang Seung Jo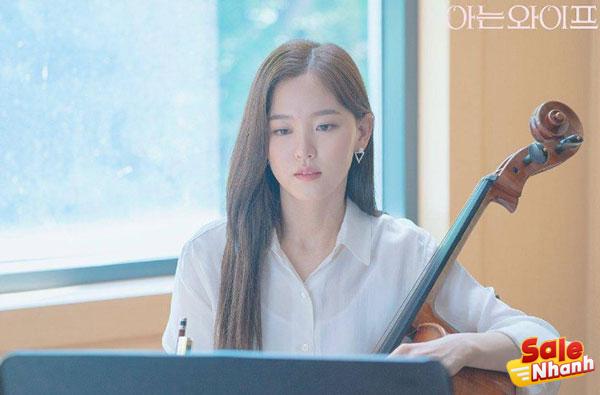 Familiar Wife is a fantasy romantic comedy that revolves around ordinary banker Cha Joo Hyuk, who has been married for 5 years. One day, a strange thing happened to him and changed the life he lived and the people around him.
In this drama, Kang Han Na plays the role of Lee Hee Won. He was Cha Joo Hyuk's first love when they were both in college.
Start-Up
Release year 2019
Genre Action , Comedy , Drama
Production Filmmaker R&K
Director Choi Jeong Yeol
Cast Ma Dong Seok Park Jung Min Jung Hae In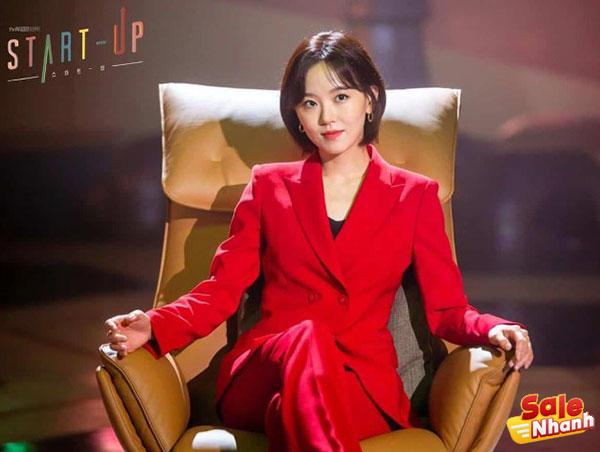 Start-Up set in Korea's Silicon Valley is called Sandbox. The film tells the stories of people struggling in startups, from how they run their businesses to personal issues like friendship, love, and family.
As many of us know, in this drama Kang Han Na takes on the role of CEO Won In Jae. His nature is not warm, but he is practical, intelligent, professional and tough. He can prove that he can shine and achieve success in a world dominated by men.
Woman with a Bleeding Ear
Release year 2019
Genre Drama
Manufacturing CJ E&M
Director Lee Seung Hoon
Cast Kang Han Na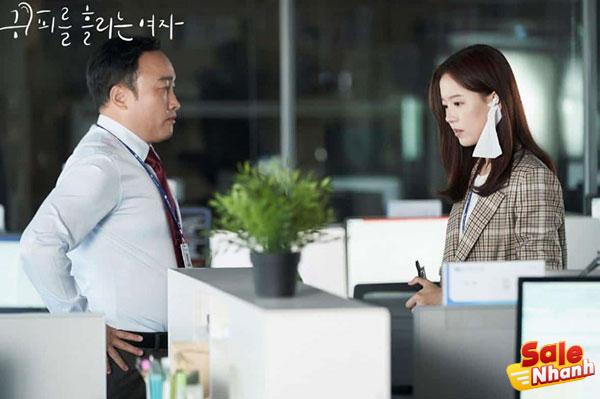 Woman with a Bleeding Ear is one of the drama titles in the Drama Stage 2020 series broadcast by tvN. The program includes 10 special drama projects as a result of a competition organized by CJ E&M to support talented new story writers.
In this drama special with the theme of verbal violence, Kang Han Na is entrusted with the main character named Kim So Hee. He's an assistant director who will suddenly bleed his ears if he hears something he doesn't want.
To Be Continued
Release year 2015
Genre Comedy, Fantasy, Music, Romance
Fantagio production
Director Jun Yong Woo
Cast Kim Sae Ron Cha Eun Woo Moon Bin MJ Rocky Yoon San Ha Jin Jin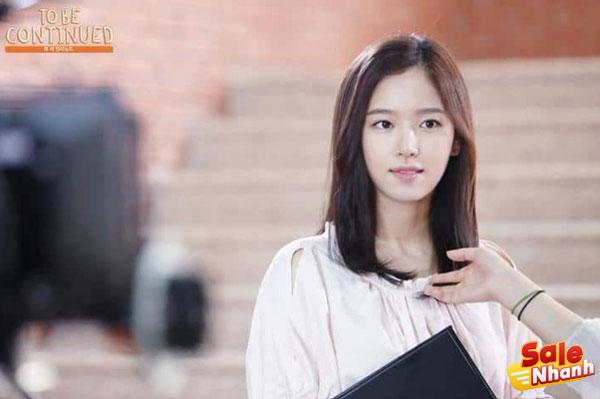 To Be Continued is a web drama that tells the story of members of the idol group ASTRO, who exactly one day before their debut suddenly go back to the time when they were still in high school. Surprisingly, out of the six members, only three know that they are from the future.
Then, with the help of a girl named Ah Rin, they try to regain their future and debut as ASTRO.
Kang Han Na, who used to be a member of Fantagio, the management company ASTRO is based in, has been invited as a supporting actor in this drama. And the character he plays here is their old class teacher.
Oh yes, the group ASTRO Idol is not just fiction, because in fact, boy groups exist and are quite popular in Korea. If you're curious about this one group, you can read the actual ASTRO article.
Mom
Release year 2015
Genre Drama, Family
Production of MBC
Director Jang Joon Ho , Oh Kyung Hoon
Cast Cha Hwa Yun Jang Seo Hee Kim Suk Hoon Lee Tae Sung Choi Ye Seul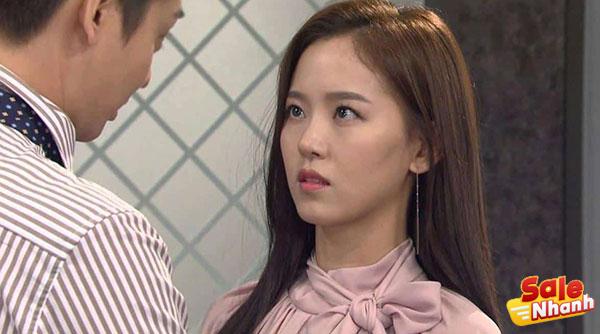 The family drama titled Mom tells the story of Yoon Jung Ae, a mother who struggles to raise four children alone after her husband passes away. In turn, the child is only interested in his property and inheritance.
Heartbroken by his son's treatment, he is determined to live his life according to his will and take care of himself more.
The character played by Kang Han Na here is Kang Yura. He is the son of a wealthy family who has a romantic relationship with the character Kim Kang Jae, the second son of Jung Ae played by Lee Tae Sung.
Candle in the Tomb: Mu Ye Gui Shi
Release year 2017
Genres Adventure , Supernatural , Horror
Produce Huayi Brothers , Up Pictures
Director Zhao Xiaoou , Zhao Xiaoxi
Cast Darren Wang Gina Jin Zhang Bo Yu Jin Dong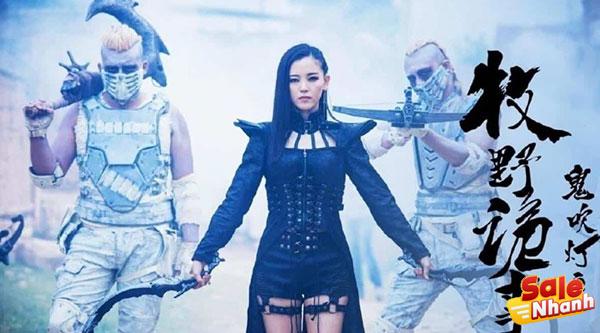 Unlike his previous films, this time Kang Han Na joined a Chinese web series adapted from a novel called Ghost Blows Out the Light. Here, Kang Han Na plays a character named Li Ruohua who tries to stop the journey of the main character, Hu Tian.
The story revolves around a man named Hu Tian, ​​who lost his parents for 20 years. One day, he meets a mysterious woman who suddenly shares news about her parents.
With this information, Hu Tian and his new friend set out on a journey to find his parents.
Bite Sisters
Release year: October 2021
Genre: Romance, Supernatural, Fantasy
Sutradara: Han Ka Ram
Starring: Kang Han Na, Kim Young Ah, Choi Yoo Hwa, Lee Shin Young
Episodes: 10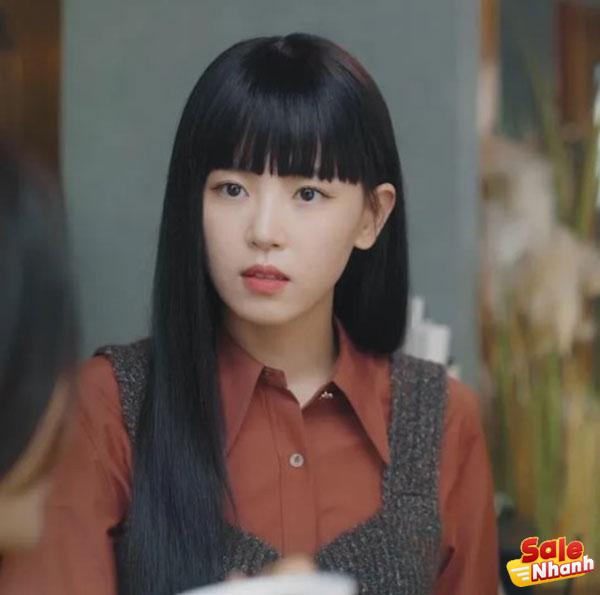 In addition to starring in many regular dramas, Kang Han Na has also acted in web dramas, one of which is titled Bite Sisters (2021). Online dramas are often synonymous with quality that is not as good as regular TV series. From the bad plot to the awkward cast. However, with Bite Sisters (2021) alone, you will not be disappointed.
From the ranks of the cast involved, he's very promising. This drama brings together Kang Han Na, Kim Young Ah and Choi Yoo Hwa.
The story revolves around the life of Kang Han Na as an 821-year-old vampire named Han Yi Na. He is a famous vampire for having a social network with millions of followers. Using her powers, Yi Na often secretly helps others.
Miss Korea
Release year: 2013
Genre: Comedy, Romance, Life, Drama
Network: MBC
Produce: SM C&C
Directed by: Kwon Seok Jang
Actors: Lee Yeon Hee, Lee Sun Kyun, Lee Mi Sook, Song Sun Mi, Lee Sung Min
Episodes: 20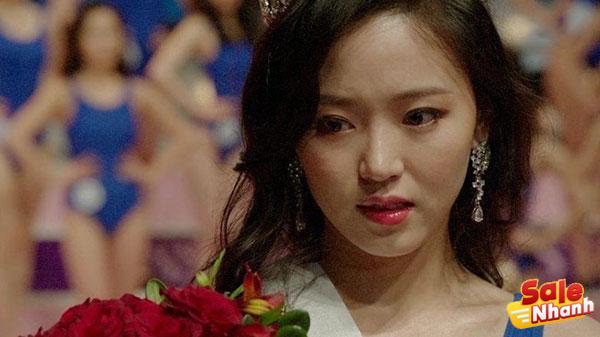 In the movie Miss Korea, Kang Ha Na has the opportunity to play a character named Im Seon Joo, one of the candidates for the Miss Korea title of Cherry Beauty Salon.
Set in 1997, this SM-produced film tells the story of a cosmetics company that almost went bankrupt due to the IMF crisis. To save the company, Hyun Joon tries to make Ji Yong, an elevator operator, a candidate for Miss Korea.
This is a series of unique drama titles for those of you who love In Jae's silhouette and want to see Kang Han Na's sharpness in different roles. So which movie of Kang Ha Na will you choose to accompany you on the weekend?
Salenhanh – Product review blog
Address: 115 Nguyen Van Qua, Tan Hung Thuan Ward, District 12, Ho Chi Minh City
Website: https://salenhanh.com
Mail: Salenhanh.com@gmail.com
#salenhanh #Reviewsalenhanh