Kang Ha-neul is an actor born in Busan, February 21, 1990, who is famous and ranked among the top Korean artists. Some films starring Kang Ha-neul are also quite numerous and successful in the market.
The popularity of handsome actor Kang Ha-neul skyrocketed after he won the Best Actor award at the 2020 Baeksang Arts Awards through the drama "When The Camellia Blooms" with female characters. Actor Gong Hyo-jin.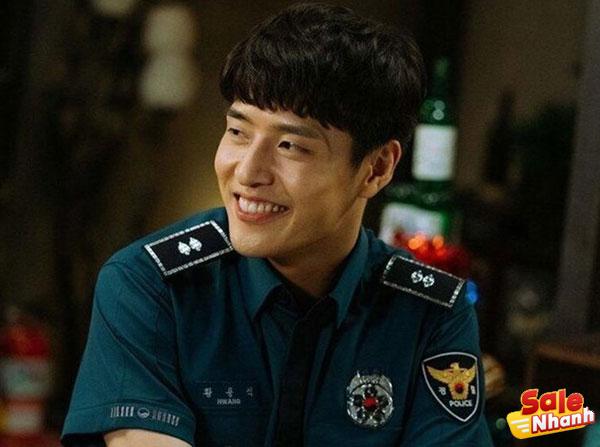 Moon Lovers: Scarlet Heart Ryeo
Release year 2016
Genre Drama , History , Romance
Manufacture BaramiBunda inc. , GT Entertainment [
Director Kim Kyu Tae
Actors Lee Joon Gi, Lee Ji Eun, Kang Ha Neul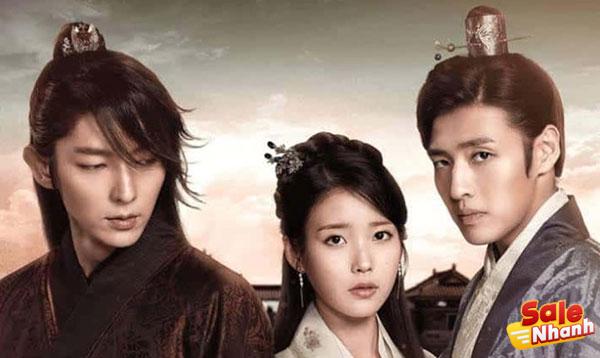 Three years on from The Heirs, Kang Ha-neul returns in an all-star drama alongside Lee Joon Gi and IU. The film is set in the Goryeo dynasty, telling the story of the power struggle to become king among 7 princes.
Kang Ha-neul also plays Wang Wook, the eighth prince who is entangled in a love triangle with Hae Soo (IU) and also the fourth prince, Wang So (Lee Joon Gi).
Taking on the second male lead role, Wang Wook was initially described as the wisest prince among others. However, his character then turns evil when his love story with Hae Soo doesn't go well.
Throughout the movie, you will find many touching scenes due to various conflicts occurring in the kingdom, where many innocent victims have fallen.
Moreover, along with an almost memorable soundtrack, this movie deserves to be on the watch list that you must watch.
Drama Misaeng: Incomplete Life (2014)
Release year: 2014
Genre: Slice of Life, Office Drama
Produce: Number 3 Pictures
Directed by: Kim Won Seok
Actors: Im Si Wan , Lee Sung Min, Kang So Ra, Kang Ha Neul
Episodes: 20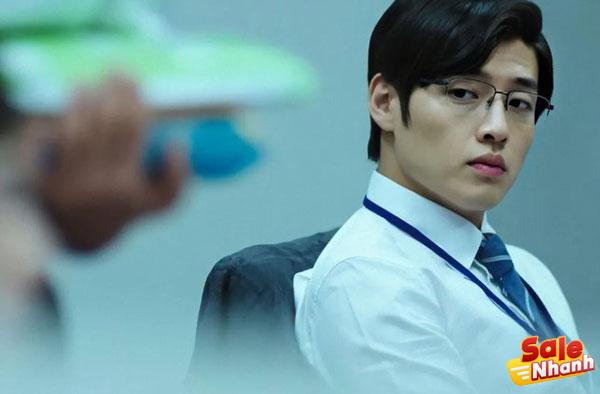 Drama Misaeng: Incomplete Life (2014) is based on webtoon by Yoon Tae Ho. Over the course of 20 episodes, you will be invited to follow the life journey of a Jang Geu Rae, who has been inseparable from baduk since childhood.
Unfortunately, his dream of becoming a professional player ran aground and Geu Rae inevitably entered the real world. With no work experience, Geu Rae joined the sales team of a company.
There, he met colleagues with different advantages. One of them is Jang Baek Gi played by Kang Ha Neul. Baek Gi can be easily recognized by her sassy appearance. Despite his sassy appearance, Baek Gi is ambitious.
When The Camellia Blooms
Release year 2019
Genres Comedy , Drama , Family , Romance , Horror
Produce Pan Entertainment
Director Cha Yeong Hoon
Actors Gong Hyo Jin, Kang Ha Neul, Kim Ji Seok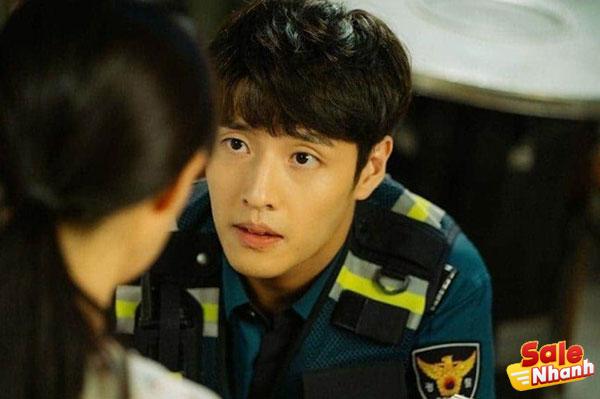 Returning to the small screen, this time Kang Ha-neul has the opportunity to play the male lead next to the top beautiful actress Gong Hyo Jin.
Unlike the characters he has played before, Kang Ha-neul dares to try to play the role of Hwang Yong Sik, an innocent, pure and kind young policeman.
Hwang Yong Sik falls in love with Oh Dong Baek (Gong Hyo Jin), a woman who is also a single mother of a son named Pil Gu (Kim Kang Hoon).
Dong Baek is a woman determined to start a new life with her child by moving to a small town called Ongsan. In that city, Dong Baek tries his luck by opening a small pub business. Business was immediately bustling, especially for men.
Many rumors and bad news began to head towards Dong Baek, but Hwang Yong Sik didn't seem to care and continued to pursue Dong Baek.
The Daesang-winning film not only features the love story of Dong Baek and Hwang Yong Sik, but also has the suspense typical of the horror genre that you should not miss.
A Year End Medley: Extended Version
Release year: 2022
Genre: Drama, Romance
Directed by: Kwak Jae Young
Actors: Han Ji Min, Lee Dong Wook , Won Jin Ah, Kim Young Kwang
Episodes: 6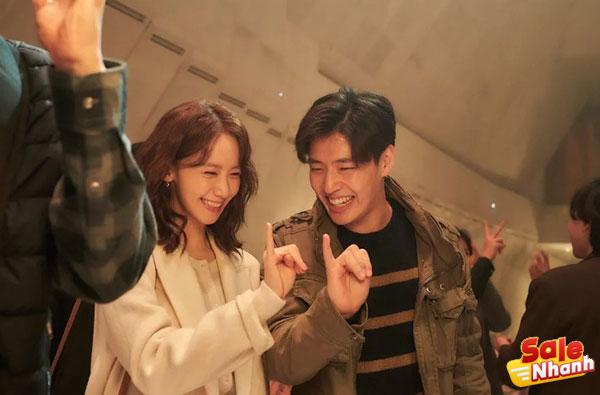 A Year End Medley (2021) airs in magazine format. There are several different stories and characters in the film. What they all have in common is that they all stay at the Emros Hotel.
Well, A Year End Medley: Extended Version (2022) is billed as a sequel to the film itself. Kang Ha Neul plays the role of Jae Young in this drama. He feels that his life has never been filled with luck.
After failing for five years in the civil service exam, Jae Young was also dumped by his girlfriend. Jae Yong arrives at the Emros Hotel as a guest with the intention of committing suicide. However, a call in the morning from a hotel employee changed his mind and his life.
Insider
Release year 2022
Genres Action , Law , Legal , Noir , Suspense , Horror
Ace Factory Production
Director Min Yeon Hong
Cast Kang Ha Neul, Lee Yoo Young, Heo Sung Tae, Kim Sang Ho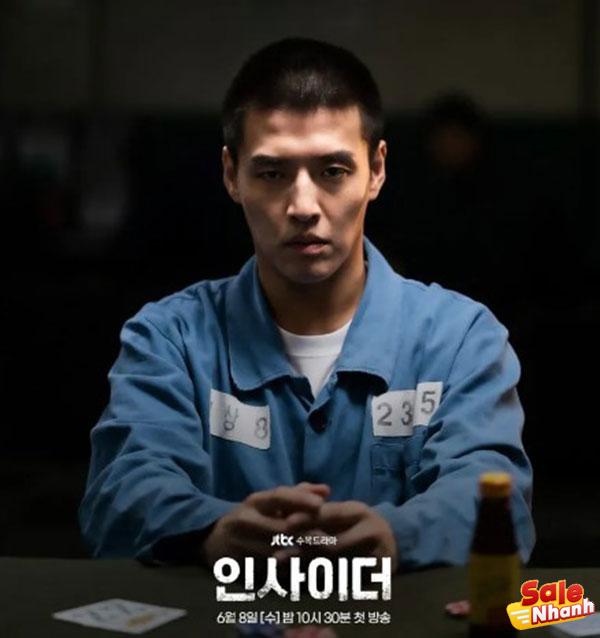 Another interesting film by Kang Ha Neul is titled Insider (2022). Here his role is very different from the previous one. Kang Ha Neul plays Kim Yo Han, an intern at a judicial institute tasked with spying on major criminals.
Yo Han's task is very heavy because behind the criminal are state officials. Yo Han's spy identity was eventually exposed and his life has been in turmoil ever since.
Yo Han lost her grandmother and was betrayed by her superiors. The only way for Yo Han to get revenge is to find someone named Jang Sun Oh who is currently in prison. Yo Han voluntarily went to prison to meet this person.
To The Beautiful You
Release year 2012
Genre Comedy , Drama , Sex , Romance , School , Sports , Youth
SM Entertainment Production
Director Jeon Ki Sang
Cast: Choi Jin Ri (Sulli) Choi Min Ho, Lee Hyun Woo, Kim Ji Won, Seo Joon Young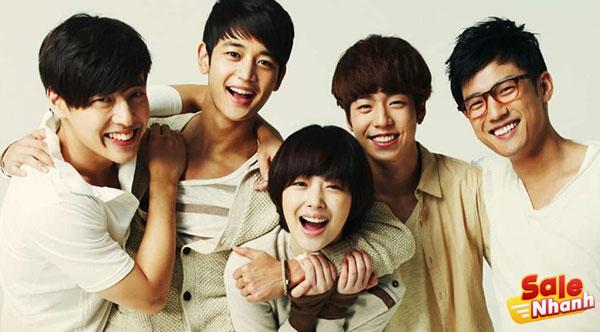 To The Beautiful You is a South Korean television series adapted from the manga titled Hanazakari no Kimitachi e. Proposing the late Sulli and Min Ho Shinee as the main characters, this drama tells the story of a Korean girl living in the US named Goo Joo Hae (Sulli).
After watching a high jump match on a TV show, he is attracted to one of the players named Kang Tae Joon (Choi Min Ho). For his idol, Goo Joo Hae then returned to Korea and disguised himself as a boy to get into the same school as his idol.
In this drama, Kang Ha-neul plays Joo Ji-chul, a national team high jumper who is also Tae Joon's rival. Despite being a supporting actor, the presence of Kang Ha-neul and the character here is quite interesting.
Oh yes, in this movie you can also see some scenes of other famous actors such as Kim Woo Bin, Kim Ji Won and Nam Ji-hyun.
The Heirs
Release year 2013
Genre Drama , Romance , Teen
Hwa & Dam Photo Production
Director Boo Sung Chul , Kang Shin Hyo
Actors Lee Min Ho , Park Shin Hye, Kim Woo Bin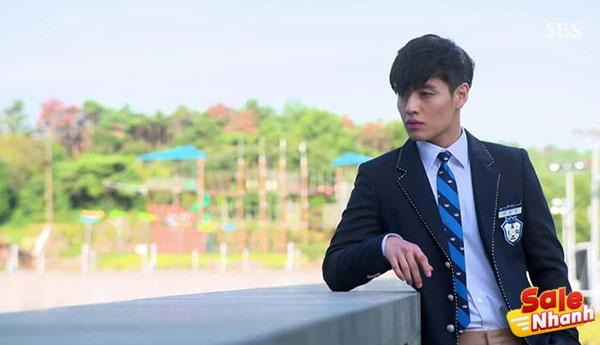 The Heirs is a TV series known for being a TV series with the participation of many visuals. How that? In addition to the main cast including Lee Min Ho, Park Shin Hye and Kim Woo Bin, this film also has the attraction of a well-loved supporting cast.
Ada Krystal Jung, Kim Ji Won, Choi Jin Hyuk, Park Hyung-sik, dan tak ketinggalan juga Kang Ha-neul. Para pemeran pendukung ini bahkan sudah memerankan drama dan film korea lain sebagai main lead hingga saat ini.
The Heirs sendiri menceritakan tentang Kim Tan (Lee Min Ho), anak haram dari sebuah keluarga kaya raya yang mencintai Cha Eun Sang (Park Shin Hye), yang tidak lain adalah anak dari pembantu rumah tangga yang bekerja di rumah Kim Tan.
Di drama ini, Kang Ha-neul berperan sebagai Lee Hyo-sin, teman sekolah Kim Tan yang juga berasal dari keluarga terpandang namun tidak harmonis. Hyo-sin mencintai guru les privatnya sendiri, namun sayang bertepuk sebelah tangan karena to guru justru merupakan pacar dari kakak tiri Kim Tan.
Hyo-sin's character is described as a closed teenager, and seems apathetic. If you want to see the teenage version of Kang Ha-neul wearing a school uniform with other famous female actors, you shouldn't miss this movie.
Angels Eyes
Release year : 2014
Genre : Melodrama, Medical, Romance, Family
Produce: The Story Works
Directed by: Park Shin-woo
Actors: Lee Sang-yoon, Ku Hye-sun
Episodes : 20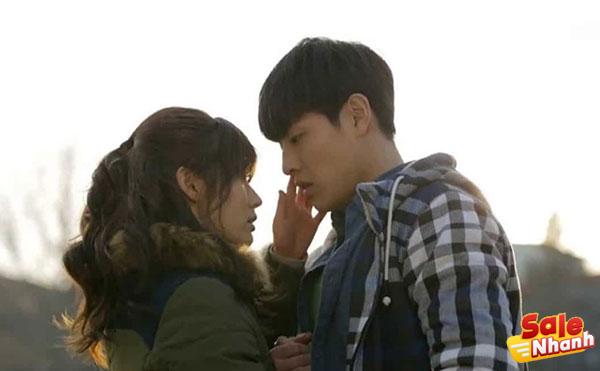 Angel Eyes tells the story of Yoon Soo-wan (Ku Hye-sun), a blind girl and falls in love with a young man named Park Dong-joo (Lee Sang-yoon). The two of them love each other until they eventually have to part because of complicated family problems.
After 12 years, they were reunited, but they didn't exactly know each other. Dong-joo is a doctor by specialty who changes his name to Dylan Park and works in the same place as Soo-wan, where Soo-wan works as an emergency medical service worker.
Unfortunately, Soo-wan has a fiancé and causes Dong-joo to keep his true identity a secret. Dong-joo also tries to avoid Soo-wan even though he still has sincere feelings for Soo-wan.
In this drama, Kang Ha-neul plays a young Dong Joo alongside Nam Ji-hyun, who plays a teenage Soo-wan. For those of you who are curious about the ending of the story? Watch the movie now!
Monster
Release year: 2013
Genre: Romance, Music, Teen Drama
Produce: CJ E&M
Directed by: Kim Won-seok
Actors: Yong Jun-hyung, Ha Yeon-soo, Kang Ha-neul
Episodes : 12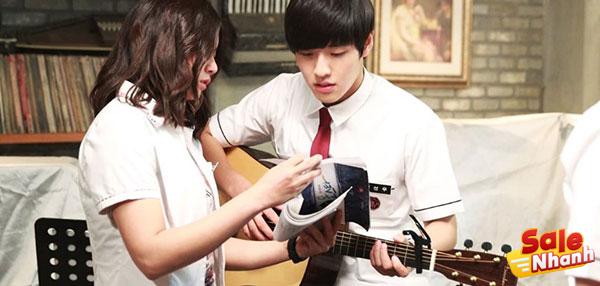 Movies about teenage love stories are always fresh and sweet to watch. Monstar tells the story of Han Se-yi (Ha Yeon Soo), a high school transfer student from New Zealand who tries to achieve her dream of becoming a singer.
At his new school, he meets Yoon Seol Chan (Yoon Jun-hyung), the vocalist of a band called Men in Black. The relationship between Han Se-yi and Yoon Seol Chan is always filled with arguments and it can be said that the two are not compatible.
However, gradually as time passed, Seol Chan began to have feelings for Se-Yi. Unfortunately, he has to compete with his best friend, Jung Sun-woo (Kang Ha-neul).
It certainly wasn't easy for Seo Chan to face the Sun-woo he had known since childhood. How does the story of this 12-episode drama unfold? Watch the movie to the end, ok!
Well, that's the list of interesting dramas starring actor Kang Ha-neul. Hopefully it can be a hint for those of you who are just starting to watch the drama from this typical dimpled actor.
And for those of you who have watched all of Kang Ha-neul's dramas, from the list mentioned above, which one is your favorite, please share with Salenhanh.com.
Salenhanh – Product review blog
Address: 115 Nguyen Van Qua, Tan Hung Thuan Ward, District 12, Ho Chi Minh City
Website: https://salenhanh.com
Mail: Salenhanh.com@gmail.com
#salenhanh #Reviewsalenhanh