Jung So Min is a beautiful actress who debuted in 2010 through a small role in the TV series Bad Guy and since then she has grown and gradually became one of the most successful actresses in Korea. Country. Thanks to her excellent acting, she won the Best New Artist for Television at the 18th Korea Culture and Entertainment Awards.
The victory made the actress born on March 16, 1989, honored as the main actress in the movie Mischievous Kiss or Mischievous Kiss. However, after successfully performing his role, he did not immediately become complacent.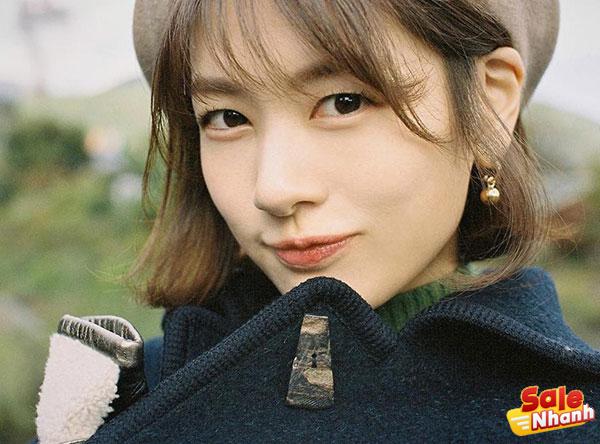 Jung So Min decided to take a short break and complete her studies at Korea National University of Arts. In 2012, he started working again in the acting world until now.
The following is a list of the best Jung So Min dramas compiled by Salenhanh.
My Father is Strange
Release year: 2017
Genre: Romance, Family, Drama, Comedy
Produce: iHQ
Directed by: Lee Jae-sang
Pemeran : Kim Yeong-cheol, Kim Hae-sook, Ryu Soo-young, Lee Yoo-ri, Lee Joon, Jung So-min
Episodes: 52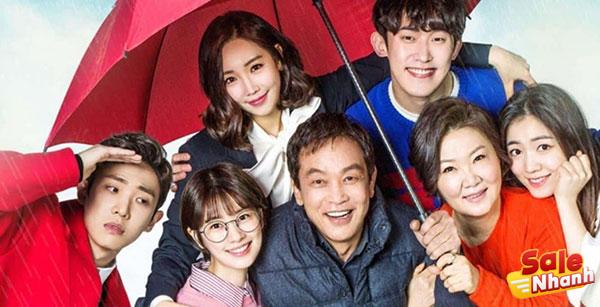 My Father is Strange tells the story of a family led by Byun Han Soo (Kim Young Chul).
Byun Han Soo and his wife Na Young Sil (Kim Hae Sook) and their four children; eldest brother Byun Jong Young (Min Jin Woong) and three younger sisters; Byun Hye Young (Lee Yu Ri), Byun Mi Young (Jung So Min) and Byun Ra Young (Ryu Hwa Young) live peacefully on the outskirts of Seoul.
Byun Han Soo's family lived happily and peacefully until the arrival of Ahn Jong Hee (Lee Joon). Jong Hee claims to be part of a long-lost family and is the son of Byun Han Soo. Since then, Ahn Joong Hee started living with Byun Han Soo's family.
My Father is Strange is a family theme wrapped in a humorous and romantic story. In this drama, Jung So Min plays Byun Mi Young, the third child in Byun Han Soo's family.
Mi Young is a former judo athlete who retired due to a severe shoulder injury. After quitting Judo, she began to fall into the hardest times but managed to pull herself together and was eager to get on with her life again.
Because This is My First Life
Release year 2017
Genre Comedy, Romance, Romantic Comedy
Manufacturing MI Inc.
Director Park Joon Hwa
Cast Lee Min Ki Jung So Min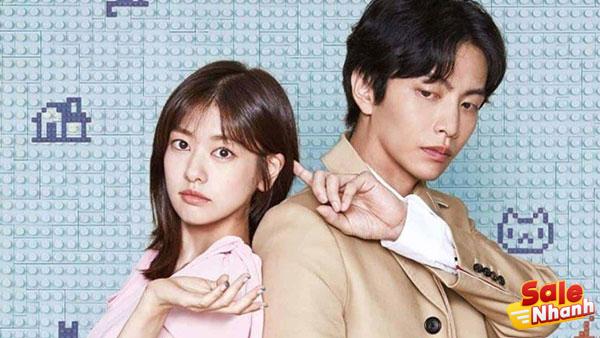 Because This is My First Life tells the story of Yoon Ji Hoo (Jung So Min), a drama scriptwriter who was indirectly evicted from his residence.
While trying to find a place to live, she is told by her friend that there is a cold person named Nam Se Hee (Le Min Ki), a web designer who is looking for a tenant to fill an empty room in her house. his apartment while helping Se Hee take care of his cat.
Interested in her friend's offer, Yoon Ji Hoo immediately contacted Nam Se Hee via chat. After confirming her stay, Ji Hoo then moved into Se Hee's apartment.
Because the work hours of Se Hee, who goes in the morning and returns home in the evening, conflict with Ji Hoo's work hours, making it impossible for the two of them to meet face-to-face.
Speculation arose from Ji Hoo thinking Se Hee was a woman and Se Hee on the other hand thinking Ji Hoo was a man.
Everything was going well until the two unexpectedly met each other. The meeting continued and was accompanied by other events and aspects that made Se Hee and Ji Hoo decide to move towards a contractual marriage.
This contractual marriage is expected to be profitable for both. Of course, if a contact is married, there must be an expiration date — the contract's end date. But before the contract expires, the two begin to feel the seeds of love aimed at each other and then the fake story gradually becomes the truth.
The Smile Has Left Your Eyes
Release year 2018
Genre Mystery , Romance , Horror
Production Fuji Television , Studio Dragon , The Unicorn
Director Will eat them
Cast Seo In Guk Jeon So Min Park Sung Woong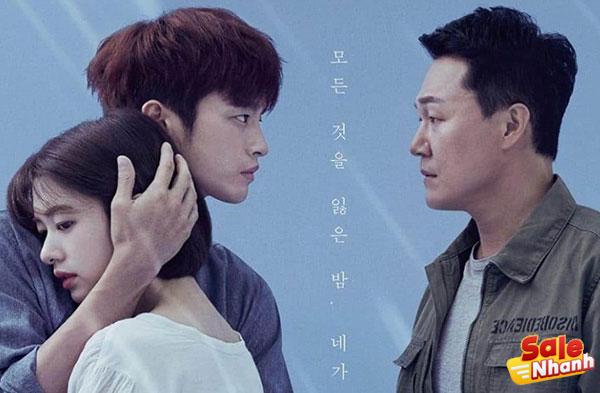 The Smile Has Left Your Eyes is a TV series adaptation and remake of the TV series – a Japanese television series – titled "Hundred million stars from the sky" that aired in 2002. The Japanese version of this film has a dark and gloomy story.
While the Korean version is made a bit lighter and clearer – adjusted to suit the character of the K-drama without reducing the intensity of the story. The Korean version of this drama belongs to the genre of drama, mystery and romance written by Song Hye Jin.
Tells the complicated and sad love story of Yoo Jin Kang (Jung So Min) with Kim Moo Young (Seo In Gook). In fact, Jin Kang and Moo Young have been in contact since they were children, an incident happened and caused the two to separate, causing them to forget each other's past.
Yoon Jin Kang grew up working as a logo designer and became the younger brother of a detective named Yoo Jin Kook (Park Seung Woo). Meanwhile, Kim Moo Young grew up alone and became a brewer.
Jin Kang and Moo Young finally meet again at an event. The two become closer after Moo Young dates Baek Seung-a (Seo Eun Su), a good friend of Jin Kang.
Their closeness grew closer after a number of incidents occurred until the two formed a relationship. However, Moo Young and Jin Kang's closeness is actually opposed by Jin Kook, who feels and thinks Moo Young will have a bad and dangerous effect on Jin Kang.
Unknowingly, Jin Kook's involvement in Moo Young and Jin Kang's relationship actually made them gradually recall their dark past.
The Sound of Your Heart
Release year: 2016
Genre: Sitcoms
Produce: Kross Pictures
Sutradara: Ha Byung-hoon
Actors: Lee Kwang-soo, Jung So-min
Episodes: 10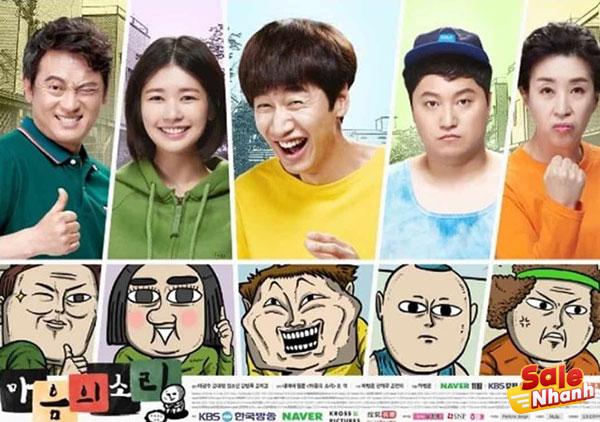 The Sound of Your Heart is a drama adapted from a webtoon titled Sound of Heart by creator Jo Suk. This drama belongs to the genre of comedy, family and tells about the daily life of a creator Jo Suk. The story is taken from the real life of the webtoonist author.
Although the source is based on true stories, the author does not completely explain his life in the story. The plot has also been spruced up with a bit of fiction and humor to make it more enjoyable to watch.
The Sound of Your Heart is also packed very simply, full of content related to other TV series and certainly full of humor that brings good laughs.
With the participation of actors the actress is very well versed in her role. One of the actresses is Jung So Min, who plays Choi Ae Bong – Jo Suk's wife. Ae Bong is a loyal wife who is willing to accompany Jo Suk to achieve his dream of becoming a successful webtoonist.
D-day
Release year: 2015
Genre: Disaster, Medical, Romance
Produksi: SM Content & Culture
Directed by: Jang Yong-woo
Actors: Kim Young-kwang, Jung So-min, Ha Seok-jin
Episodes: 20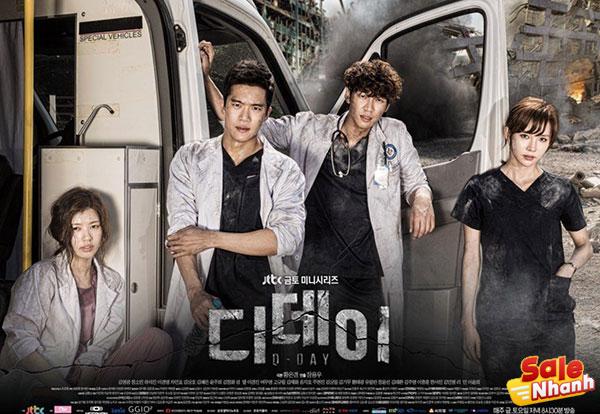 D-day is a fantasy drama about the devastation of Seoul caused by a strong earthquake. Bring disaster, therapy and romance genres.
The story begins with a surgeon named Lee Hae Sung (Kim Young Kwang), who works at a charity hospital in Seoul city. Hee Sung is a very kind character and is very dedicated to his work.
Hee Sung then meets and is attracted to a beautiful doctor from Busan named Jung Ddol Mi (Jung So Min), an intern at the hospital where he works.
After Hae Sung and Ddol Mi get to know each other and build a relationship that leads to mutual trust, a large-scale earthquake destroys Seoul and its contents. The charity hospital where Hae Sung and Ddol Mi were also affected.
Amidst the tense atmosphere of the earthquake, both had to focus on work. Hae Sung and Ddol Mi must evacuate all the patients from the hospital, and make sure that no one is left behind. This rescue process is the core story of the D-day drama.
The Red Teacher
Release year: 2016
Genre: Friendship, Life, School, Youth
Produce: KBS2
Sutradara: Yoo Jong-Sun
Actors: Lee Dong-Hwi, Jung So-Min, Lee Chae-Eun
Episodes: 1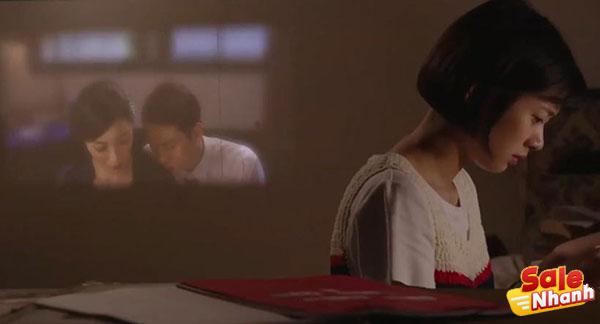 The Red Teacher is the shortest and shortest film ever starring Jung So Min. In short, The Red Teacher has only one episode and is a special drama. This movie is set in the year 1985.
Jung So Min plays a high school girl named Soon Duk. He is accompanied by Lee Dong Hwi, who plays Tae Nam, a teacher at the girls' school where Soon Duk attends. Tae Nam is famous for being so fierce that students don't like him. One day, Tae Nam finds an erotic book from a bookstore.
The book that Tae Nam found was indeed banned, but the book was actually spread among the students at the school where he taught. Students who already knew the contents of the book became curious about the next part of the story.
Since there was no sequel to the story, Soon Duk took the initiative to make a sequel of the erotic book story for his friends. Without realizing it, by continuing the story, Soon Duk is actually creating problems for himself.
Soul mechanic
Release year 2020
Genres Comedy , Drama , Medical , Romance
Produce Imagine Asia , Monster Union
Director Yoo Hyun Ki
Cast Shin Ha Kyun Jung So Min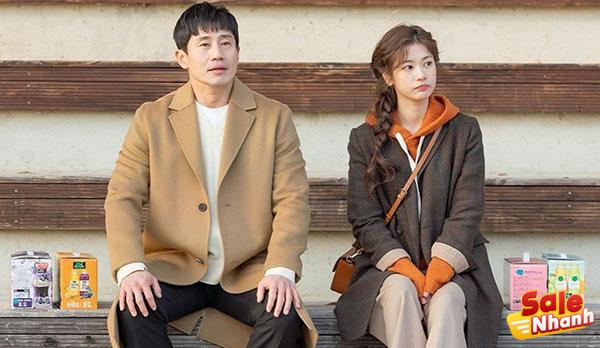 Also known as Fix You (2020), Jung So Min's film is about the meeting between a psychiatrist and a musical actress with mental problems.
Jung So Min as a musical actress named Han Woo Joo seems to have trouble controlling her anger. All because she carried a wound in her heart that had been buried for a long time.
In the midst of a rising career, Han Woo Joo's mental health is definitely a concern. Luckily, she meets a funny and eccentric psychiatrist named Lee Shi Joon. Can Shi Joon help overcome Han Woo Joo's personality problem, which is a mental problem?
Monthly Magazine Home
Release year: 2021
Genre: Romance, Drama
Produce: JTBC Studios
Sutradara: Lee Chang Min
Actors: Jung So Min, Kim Ji Seok, Jung Gun Joo, Kim Won Hae
Episodes: 16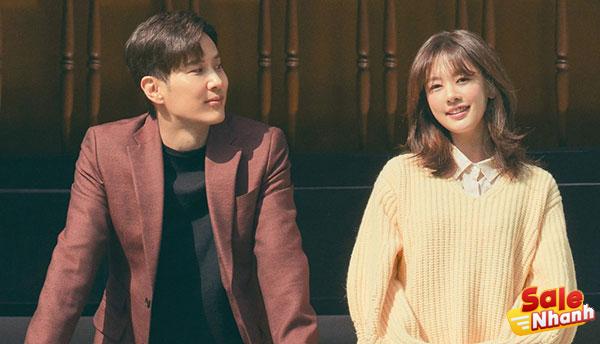 Co-starring with actor Kim Ji Seok, Jung So Min starred in a romantic drama aired on JTBC called Monthly Magazine Home (2021). The drama tells the story of a man named Yu Ja Seong and a girl named Na Young Won.
Yu Ja Seong is a real estate investment expert and CEO of Monthly House Magazine, while Na Young Won works as the magazine's editor. The two met by chance when Yu Ja Seong bought the house that Na Young Won lived in.
Bad Guy
Release year: 2010
Genre: Melodrama
Produce: Good Story
Sutradara: Lee Hyung Min
Actors: Kim Nam Gil, Han Ga In, Kim Jae Wook, Jung So Min
Episodes: 17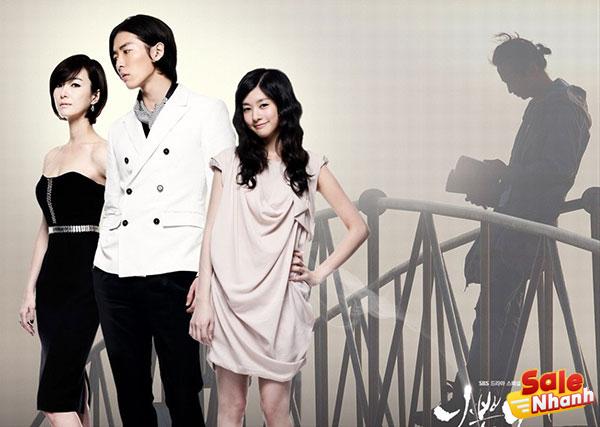 Jung So Min's drama then aired in 2010. The movie titled Bad Guy (2010) stars Kim Nam Gil, Han Ga In and some other famous actors. Belonging to the melodrama genre, the film tells the story of a young man named Gun Wook who carries a grudge and tries to get revenge.
Gun Wook lost everything because of the Hong Family. Hong's real son, Hong Tae Sung and his younger sister, played by Jung So Min, become pawns in his revenge game. Gun Wook then meets an ambitious and intelligent girl who makes him fall in love.
Standby
Release year: 2012
Genre: Sitcoms
Produce: Chorokbaem Media
Directed by: Jeon Jin-soo
Actors: Ryu Jin, Lee Ki-woo, Ha Seok-jin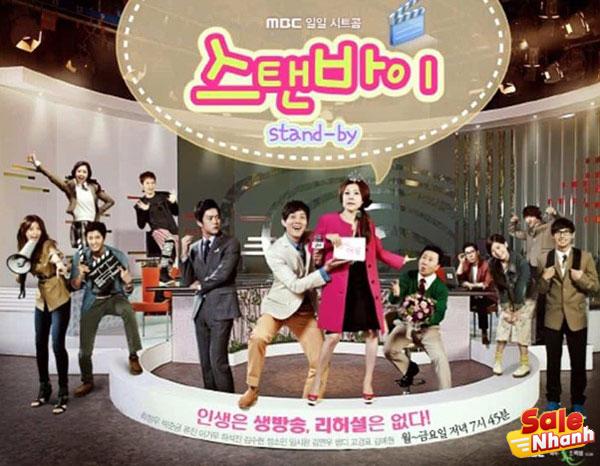 Standby is a sitcom (soap comedy) set in a room that has been arranged and arranged to fit the story. Because it is a sitcom, Standby drama has many writers, many main actors and has many episodes (113 episodes).
Jung So Min is one of the main characters in this drama. She plays Jung So Min — yes, she plays a character with her real name.
Jung So Min is a girl from a small village whose big dream is to become a pasta chef and set up her own restaurant. His big dream made So Min dare to go to Seoul.
In Seoul, Jung So Min works part-time, she saves and saves so that she can continue to study abroad.
Jung So Min herself is a kind, friendly and generous character, but dressed a bit old-fashioned. He is also a bit strange in conveying things to others to confuse others with what he conveys.
Big Man
Release year:
Genre: Drama, Thriller
Producer: Kim Jong-hak Production, KBS Media
Directed by: Ji Young-soo
Actors: Kang Ji-hwan, Choi Daniel, Lee Da-hee, Jung So-min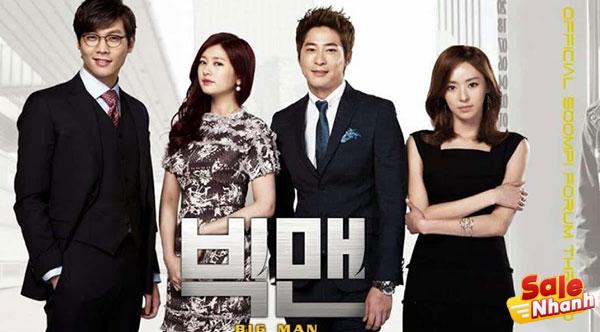 Big Man is a movie in the genre of melodrama, romance and family. About the lies of a rich family, Hyungsung. The lie stemmed from the fact that their son had a chronic heart condition that required an immediate heart transplant.
A man – not a donor – has a match to donate his heart to the child of the Hyungsung family. That man's name is Kim Ji Hyuk (Kang Ji Hwon).
Ji Hyuk was invited into the Hyungsung family with the lie that he was the eldest son of the long lost Hyungsung family. Jung So Min plays Kang Jin Ah, a spoiled, selfish and arrogant tycoon.
All of Jin Ah's wishes must be granted and fulfilled. If not, then he can and will do various ways so that his wishes can be fulfilled. Despite her bad behavior, at heart Jin Ah is a kind girl. A big change happened to Jin Ah after she fell in love with Kim Ji Hyuk.
Kang Jin Ah's love for Kim Ji Hyuk is one-sided – one-sided. Jin Ah can't do anything to make Ji Hyuk fall in love with her too because love can't be forced. Jin Ah's love for Ji Hyuk is not reciprocated because Ji Hyuk already has the woman he loves, a woman named So Mi Ra (Lee Dae Hee).
Mischievous Kiss
Release year: 2010
Genre: Comedy, Drama, Romance, School
Produce: MBC
Director: Hwang In Roe, Kim Do Hyung, Kim Jung Hyun
Cast: Kim Hyun Joong Jung So Min Lee Tae Sung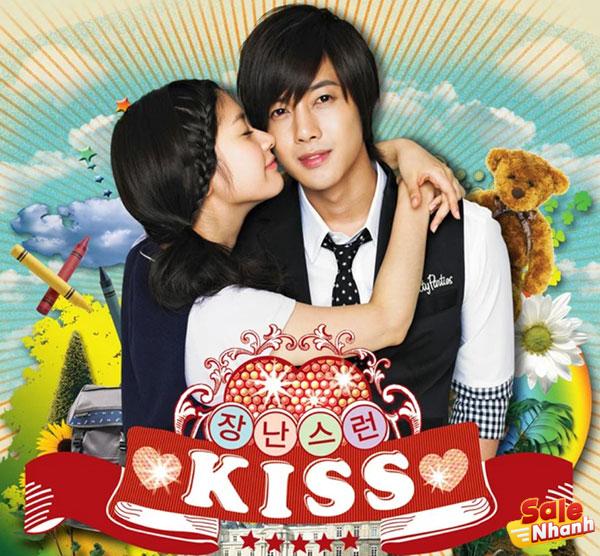 Mischievous Kiss is a TV series adapted from a Japanese manga titled Itazura Na Kiss by author Takada Kaoru. Playful Kiss is a romantic comedy movie. The drama tells the story of an innocent, beautiful, sweet but not too smart high school girl named Oh Ha Ni (Jung So Min).
Ha Ni likes Baek Seung Jo (Kim Hyun Jong), a smart and handsome student with an IQ of 200, popular at her school. Despite his intelligence, Baek Seung Jo has a closed, rigid and cold nature. Baek Seung Jo's nature really makes him considered arrogant by those around him.
Actually, Seung Jo knew Oh Ha Ni's feelings. He knows this from the love letter Ha Ni sent him.
Instead of being delighted with the letter Ha Ni gave him, Seung Jo corrected and returned the letter to Ha Ni in front of his friends. This of course makes Ha Ni uncomfortable and embarrassed but she still loves Seung Jo even though he is very angry.
Ha Ni then made a contract with Baek Seung Jo. The agreement includes; if she can get into the top 100 at her school then Seung Jo should accept her feelings.
After the deal was made, Ha Ni started studying hard so that her rank could go up. Thanks to these efforts, Ha Ni was always able to stay close to Seung Jo. Ha Ni, who always harasses/annoys Seung Jo, gradually attracts Seung Jo's attention.
Can we get married?
Release year: 2012
Genre: Romance, Comedy, Family
Produce: Drama House
Directed by: Kim Yoon-cheol
Actors: Sung Joon, Jung So-min, Lee Mi-sook
Episodes: 20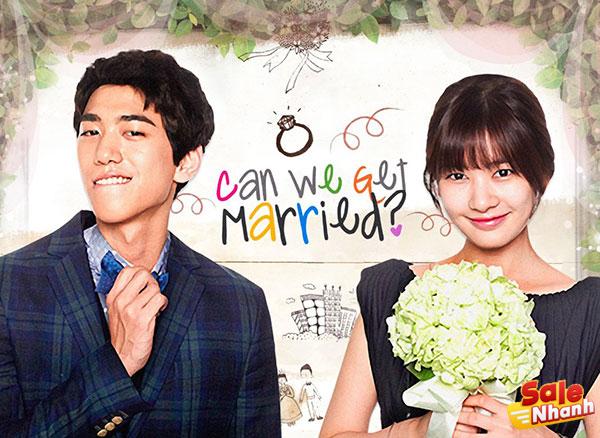 Shall we get married? is a family themed TV series. It tells the struggle of a couple who want to take their relationship to a more serious level – marriage.
In addition, this film also brings understanding to the audience that marriage is not just about two people with love, faith and dreams coming together to legitimize a relationship and build a new life. .
Marriage also involves two families with different cultures, customs, rules and viewpoints to be able to unite, stick and trust each other until death do us part one day. Jung So Min plays Hye Yoon in this drama.
Hye Hyo is a preschool teacher who is always good and steady in everything she does. Hye Yoon has a boyfriend named Jung Hoon (Seung Joon) – an ordinary employee but comes from a wealthy family. Hye Yoon and Jung Hoon have been dating for three years.
Convinced of his feelings, Jung Hoon dared to ask Hye Yoon to marry – to propose to her. Conflicts, troubles and quarrels begin from there. In the process of moving forward and from the remaining problems, they learn more and more understanding and understand each other more deeply.
In addition, Hye Yoon and Jung Hoon also learn to understand themselves and the desires and goals they want to achieve in the future when they are together after marriage. This process makes them understand each other and grow to be better for themselves, their partner and their family.
Alchemy of Souls
Release year 2022
Genres Action , Fantasy , History , Romance
Produce Netflix , TVN
Director Park Joon Hwa
Cast Lee Jae Wook Jung So Min Hwang Min Hyun Shin Seung Ho Yoo Joon Sang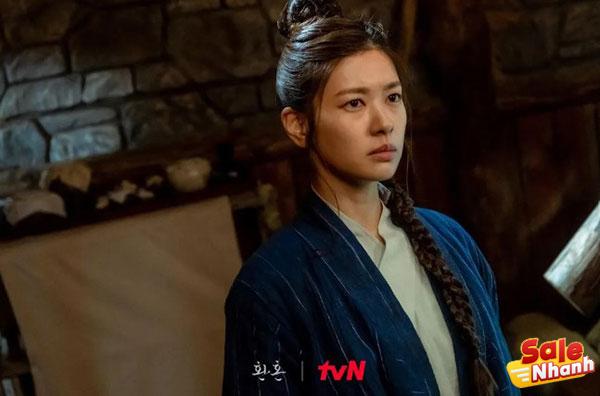 Jung So Min's drama titled Alchemy of Soul (2022) is quite different from the ones she has appeared in. In the fantasy genre, this drama is set in a fictional country called Daeho.
There was a young man from a noble family named Jang Wook. Jang Wook kept a nasty secret about his birth and became a summons to the people of Daeho.
Jang Wook meets Nak Su, an elite soldier whose soul is trapped in the frail body of his own servant. Jang Wook's servant named Mu Deok becomes the 'home' for Nak Su's soul. He also taught Jang Wook how to fight. What will happen to them next?
Such is the best drama of the beautiful actress Jung So Min that Salenhanh.com wants to send to you. Hopefully the article will help you find yourself the best movies of Jung So Min.
Salenhanh – Product review blog
Address: 115 Nguyen Van Qua, Tan Hung Thuan Ward, District 12, Ho Chi Minh City
Website: https://salenhanh.com
Mail: Salenhanh.com@gmail.com
#salenhanh #Reviewsalenhanh