Once again attracting attention with his appearance in Jirisan (2021), actor Ju Ji Hoon proved his existence as one of Korea's top actors. After being involved in a drug use scandal in 2009, Ju Ji Hoon was able to return to the world of acting and is said to have starred in several dramas and movies.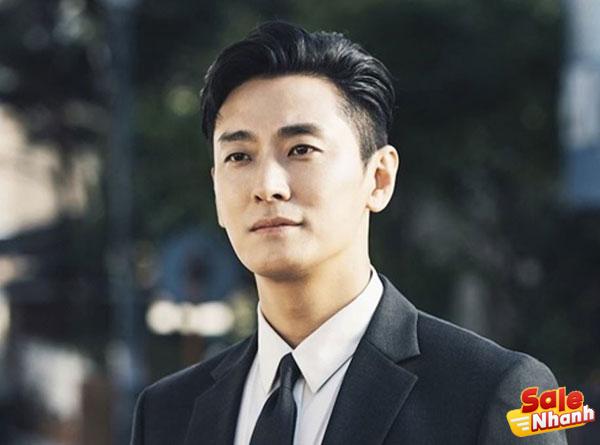 Ju Ji Hoon's name began to emerge after his role as Lee Shin in the phenomenal drama Princess Hours (2006). From there, several other TV series attracted him as the main character. Then, the best movies of Ju Ji Hoon that you should definitely watch if you are a fan of this handsome actor.
Kingdom of the Dead 2
Release year 2020
Genre Horror , Mystery , Horror
Output One Story
Director Kim Sung Hoon , Park In Je
Cast Ju Ji Hoon Bae Do Na Ryoo Seung Ryong Kim Hye-jun Kim Sang-hoo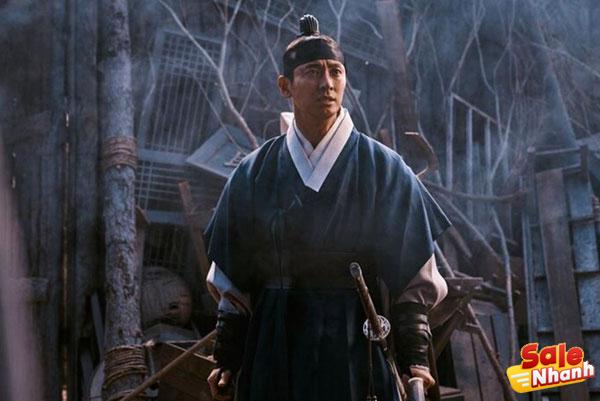 The first Ju Ji Hoon drama you can watch and the story does not disappoint is Kingdom Season 2. In the sequel to the Kingdom series (2019), Ju Ji Hoon still plays the role of Lee Chang.
In the second season, zombies begin to invade the fortress and Lee Chang becomes suspicious of Mu Yeong. On the other hand, he also began to find a way to infiltrate and kill Hak Ju.
In the second season, Lee Chang was also told to meet his father who became a zombie again. Lee Chang beheaded his father, who became a zombie and was considered a form of betrayal. What other problems does Lee Chang face amid the outbreak of zombie invasion?
Kingdom of the Dead
Release year 2020
Genre Horror , Mystery , Horror
Output One Story
Director Kim Sung Hoon , Park In Je
Cast Ju Ji Hoon Bae Do Na Ryoo Seung Ryong Kim Hye-jun Kim Sang-hoo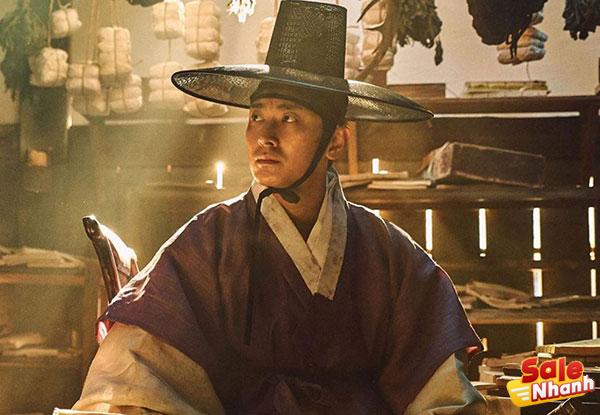 This Ju Ji Hoon drama can be said to be his most phenomenal drama. Aired by Netflix, Kingdom (2019) was flooded with critical acclaim. Ju Ji Hoon here plays Crown Prince Lee Chang, the emperor's son with a concubine.
The emperor or Lee Chang's father did indeed die, but because Empress Cho was greedy without his son, the emperor's death was hidden.
The emperor is then given a resurrection tree that turns him into a monster at night. The Emperor's state was hidden from anyone, including Lee Chang. Will Lee Chang be forever unaware of his father's condition?
Hyena
Release year 2020
Genre Drama , Law , Romance
KeyEast output
Director Jang Tae Yoo , Lee Chang Woo
Cast Kim Hye-soo Ju Ji-hoon Lee Geung Young Kim Ho Jung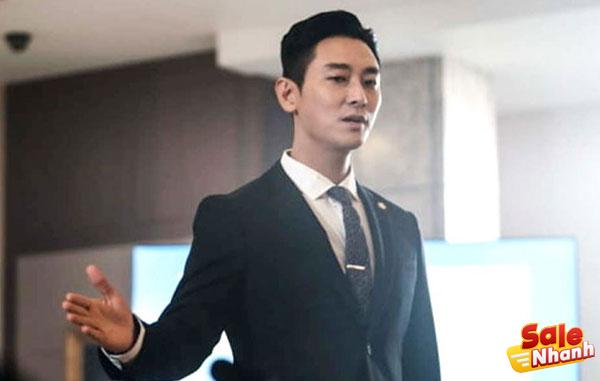 Before co-starring with Jun Ji Hyun in Jirisan (2021), the actor born in 1982 also starred with another great actress, Kim Hye Soo, in the drama Hyena (2020).
The film tells the story of Jung Geum Ja; a female lawyer who only wants to handle highly social cases. Geum Ja tends not to care about anything in pursuit of success and wealth.
On the other hand, Yoon Hee Jae is also a successful lawyer of the elite class. He is very confident in his abilities and smart. These two are very different opponents in every way. How interesting is this movie?
Jiri Mountain Mystery
Release year 2021
Genres Action , Drama , Mystery , Horror
AStory production , Baram Pictures , Studio Dragon
Director Lee Eung Bok |
Cast Jun Ji Hyun Joo Ji Hoon Sung Dong Il Oh Jung Se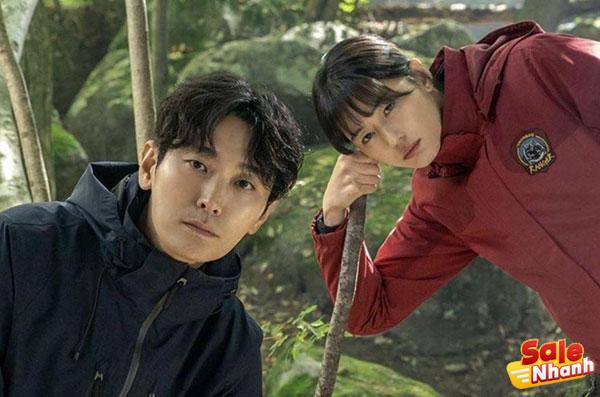 Ju Ji Hoon's latest drama at the same time makes many viewers excited because of his appearance is Jirisan (2021). Jirisan (2021) is one of the most awaited TV series because it is made and starred by big names, the quality has been tested.
Ju Ji Hoon plays Kang Hyun Jo. He is a former captain of a military academy who became a ranger or mountain keeper after the death of one of his members. Since then, Hyun Jo has the ability to see deaths that will occur on Mount Jiri due to the actions of a serial killer.
Aided by Seo Yi Gang, played by Jun Ji Hyun, Hyun Jo struggles with all his might to catch the killer, until his own life is threatened. An accident puts him in a coma, but his soul remains in the mountains.
Mask
Release year: May 2015
Genre: Romance, Drama
Produce: Golden Thumb Pictures
Directed by: Boo Sung Chul
Pemeran: Soo Ae, Ju Ji Hoon, Yeon Jung Hoon, Yoo In Young
Episodes: 20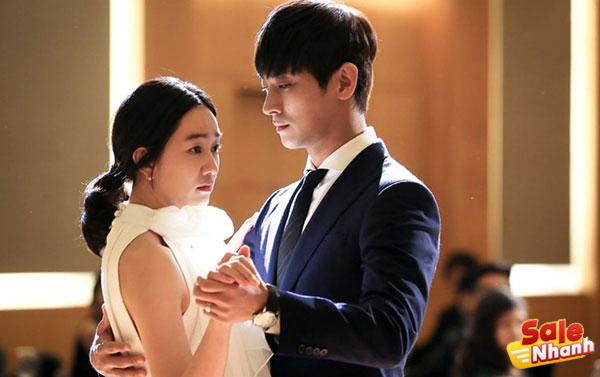 Byun Ji Sook, an ordinary employee, unexpectedly meets someone like her, Seo Eun Ha. The two turned out to be twins but had very different lives. Eun Ha is richer because her father is a congressman. He also has a fiancé named Choi Min Woo.
Choi Min Woo, played by Ju Ji Hoon, is the bastard son of the owner of SJ Corporation. Min Woo has an older half-sister named Mi Yeon, who is also Eun Ha's mistress. The story becomes complicated when Eun Ha dies because Byun Ji Sook is asked to take the place of an ambitious.
The Lord of Hell
Released year: March 2007
Genre: Horror, Mystery, Supernatural
Directed by: Park Chan Hong
Pemeran: Uhm Tae Woong, Shin Min Ah, Ju Ji Hoon Jung Dong Hwan
Episodes: 20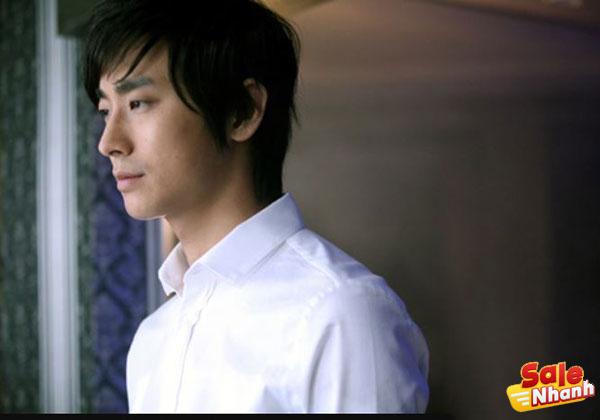 Ju Ji Hoon's next drama is titled Lucifer. Here he plays the role of Oh Seung Ha, a lawyer who specializes in handling a rather complicated murder case. The case he handles is a murder mystery committed by different people but the choice of victims is still interconnected.
In the story, Oh Seung Ha has to face Kang Oh Soo, a detective who specializes in investigating cases. Kang Oh Soo fell into a stalemate until he asked Seo Hae In, a woman with the ability to measure psychology, for help. Curious about the whole story?
Princess Hours
Release year 2006
Genre Comedy, Drama, Romance
Produce: Eight Peaks , MBC
Directed by: Hwang In Roi
Cast Yoon Eun Hye Ju Ji Hoon Kim Jeong Hoon Song Ji Hyo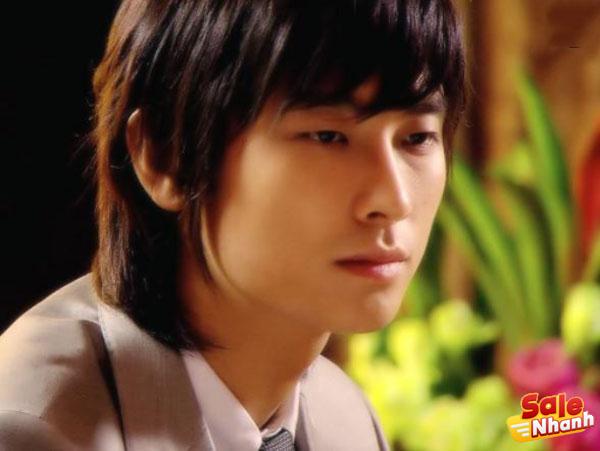 This 2006 historical drama can be said to have played an important role in making Ju Ji Hoon's name become a famous actor. Paired with Yoon Eun Hye, the chemistry between the two even caused many rumors. In the movie directed by Hwang In Roi, Ju Ji Hoon plays a prince named Lee Shin.
Lee Shin is an arrogant and emotionless prince but is actually very lonely. He continues to match up with Shin Chae Kyeong after being rejected by Min Hyo Rin. Starting from being forced, Lee Shin increasingly has feelings for Chae Kyung.
At the same time he has a rival. Lee Yul. Lee Shin is exactly like his favorite teddy bear that he calls Alfred.
Five Fingers
Release year: August 2012
Genre: Musical, Romance
Produce: Jidam Inc
Sutradara: Choi Hyeong-hun
Pemeran: Ju Ji Hoon, Chae Shi Ra, Ji Chang Wook, Jin Se Yeon
Episodes: 30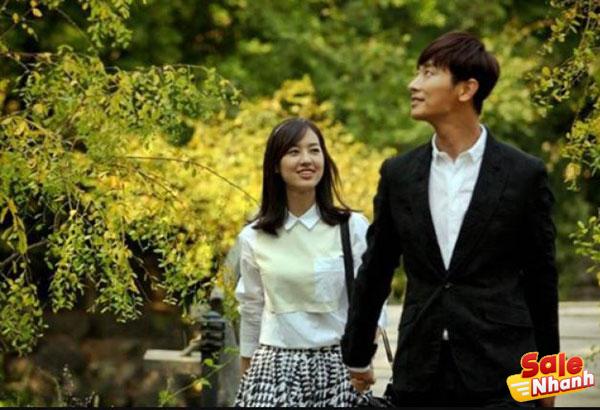 What if Ju Ji Hoon and Ji Chang Wook joined a drama project? If you are curious, you can watch the drama "Five Fingers" (2012) directed by Choi Hyeong Hun. The film tells the story of two great pianists with two different personalities but both have traumas in the past.
Ju Ji Hoon plays Yoo Ji Ho. He lived with his grandmother before a tragic event separated them. Ji Hoo is currently living alone at his father's house with a new family.
There Ji Hoo meets Yoo In Ha; stepmothers feel threatened because they know that Ji Ho has a good gift for music, especially the piano. How will this brother-sister relationship end?
Mysterious Evidence
Release year: February 2019
Genre: Mystery, Fantasy
Produce: MBC
Directed by: Kim Sung Wook
Pemeran: Ju Ji Hoon, Jin Se Yeon, Kim Kang Woo, Kim Yoo Ri
Episodes: 32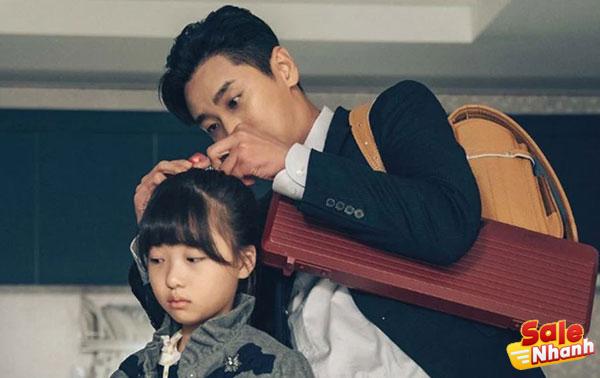 The drama Ju Ji Hoon that aired in 2019 has a rather unique plot. Playing a prosecutor named Kang Gon, Ju Ji Hoon tries very hard to embody his character.
Because he is not an ordinary prosecutor but a prosecutor capable of revealing the secrets behind mysterious objects. At the same time, he must also save his nephew.
Kang Gon is an honest and warm prosecutor. One day, he must participate in a condition that lures him into a conspiracy of supernatural objects. Drama Item (2019), adapted from the webtoon, became one of his dramas after a 4-year hiatus.
Medical top team (2013)
Release year: October 2013
Genre: Medical Drama, Romance
Produce: AStory
Sutradara: Kim Do Hoon, Oh Hyun Jong
Pemeran: Kwon Sang Woo, Jung Ryeo Won, Ju Ji Hoon, Oh Yeon Seo
Episodes: 20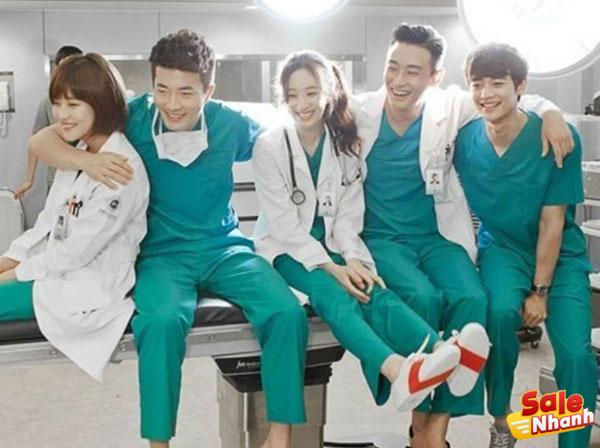 If you want to see Ju Ji Hoon become a doctor, the answer can be found in the drama Medical Top Team (2013). He starred in this movie along with several other famous actors and actresses, including Kwon Sang Woo and Jung Ryeo Won. Ju Ji Hoon plays doctor Han Seung Jae.
Han Seung Jae is a famous internal medicine specialist and the son of the owner of Gwang Hee University Hospital. Han is a doctor who behaves politely but hides his cold heart. Medical Top Team (2013) as well as his first medical film.
Salenhanh – Product review blog
Address: 115 Nguyen Van Qua, Tan Hung Thuan Ward, District 12, Ho Chi Minh City
Website: https://salenhanh.com
Mail: Salenhanh.com@gmail.com
#salenhanh #Reviewsalenhanh