Hearing the name of actor Ji Jin Hee must be very familiar because this veteran actor has played many famous dramas and movies with the image of a good man in many films, leaving an impression. deeply in the audience.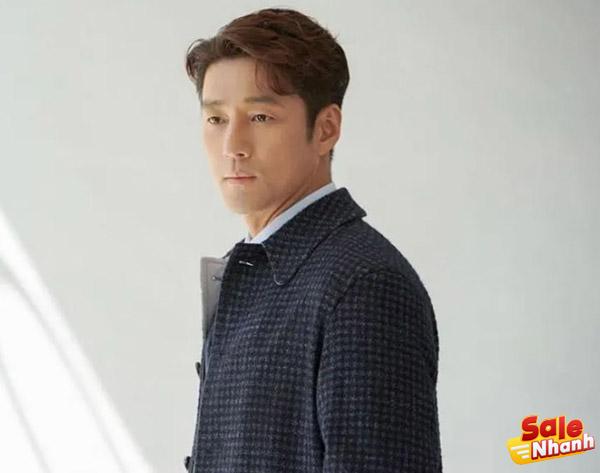 However, not only playing the role of a kind man, the actor who pursued a photography career at the beginning of his career is also very skilled at playing other characters. In 2000, Jin Hee started to enter the acting world after SidusHQ, the company that oversees him, went a long way.
Let's review the movie Salenhanh to highlight the top best movies of Ji Jin Hee.
The Road: The Tragedy of One
Release year : 2021
Genre: Mystery, Drama, Horror
Produce : The Great Show
Directed by: Kim No-won
Actors: Ji Jin-hee, Kim Hye-eun, Yoon Se-ah and Kim Sung-soo
Episodes : 12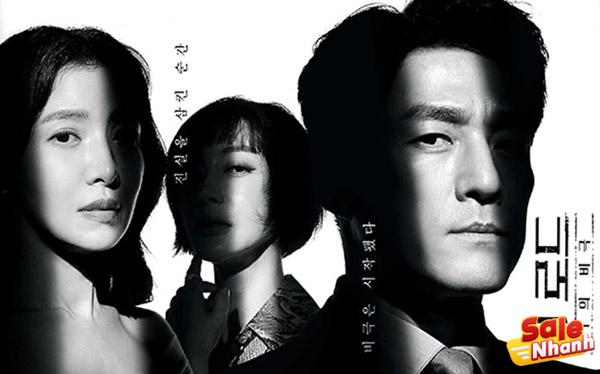 This drama tells the story of the secrets, sins, desires and safety of the people living in "Royal the Hill", where 1% of Korea's upper class live. Baek Soo-Hyun (Ji Jin-Hee) is a famous and respected messenger. He is known as a journalist with strong convictions.
When he reveals something in front of the camera, viewers will perceive his words as the truth. However, there is another side of Baek Soo-Hyun that people don't know yet. He has a cold heart. When he wants something, he must get it at any cost. He is married to Seo Eun Soo (Yoon Se Ah) and has a child.
Seo Eun-Soo, whom Soo Hyun married, is the daughter of the president of the Jegang corporation. His father had a rather powerful influence in the world of politics and economics. Seo Eun-Soo is a famous miniature artist. He puts his family first and he tries to never lose his dignity.
There is also a character Cha Seo-Young (Kim Hye-Eun), who works as an announcer for a television station. She has everything, such as a pretty prestigious job, a great education, and a beautiful appearance. But he is not satisfied with what he has. What do you think Seo Yung's relationship with the couple Seo Eun Soo and Baek Soo Hyun is like?
Undercover
Release year : 2021
Genre: Drama
Production : Story TV & JTBC Studios
Directed by: Song Hyeon-wook
Actors: Ji Jin-hee, Jung Man-sik, Kim Hyun-joo & Heo Joon-ho
Episodes : 16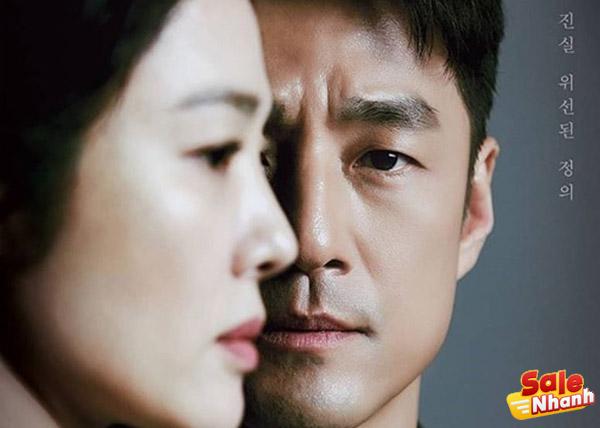 Han Jeong-hyeon (Ji Jin Hee) is an agent of the National Intelligence Service who has been hiding his identity for the past 30 years. While on a mission, he falls in love with Choi Yeon Soo (Kim Hyun Joo) and marries him. He then lived a normal life as a husband and father to his two children.
Meanwhile, Choi Yeon Soo is a human rights lawyer who is later nominated as a senior government employee. He was nominated as Head of the Senior Corruption Crimes Investigation Unit for Public Officials.
This situation will expose Jeong Hyeon's past and shake the harmonious family relationship. What about Jeong Hyeong and Yeon Soo?
Designated Survivor: 60 Days
Release year: 2019
Genre: Drama, Politics, Horror
Produce: DK E&M USA
Director: Yoo Jong Sun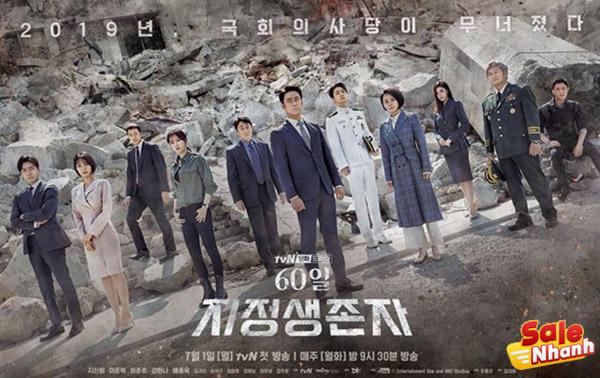 Park Moo Jin (Ji Jin Hee) was a chemistry professor and later the Minister of the Environment of Korea. He was a man with no personal or political ambitions. One day, in Parliament, the cabinet gathered to hear the president speak.
But there was a terrorist attack that killed many government officials as well as the president and ministers. Park Moo Jin is the tallest living government official. Moon Jin has no interest in the position, but he has to be president for 60 days.
Park Moo Jin also tries to chase down the perpetrators of the murder. Did he manage to catch the culprit? Watch Live Designated Survivor: 60 Days!
Misty
Release year : 2018
Genre: Drama, Horror, Mystery & Romance
Production : Story & Pictures Media
Directed by: Mo Wan-il
Actors: Kim Nam-joo & Ji Jin-hee
Episodes : 16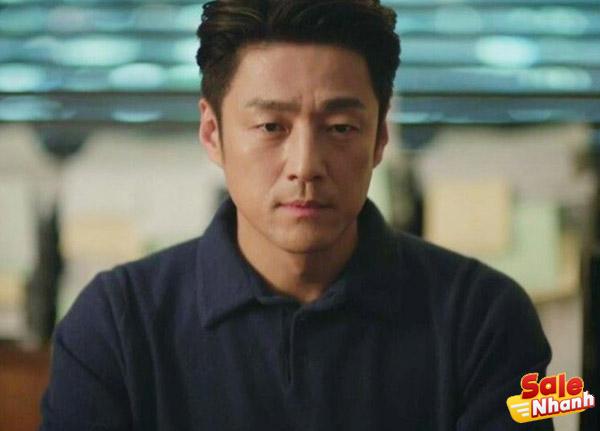 Go Hye Ran (Kim Nam Joo) is a news anchor for a popular news program at prime time. He is a hard worker. Kang Tae-Wook (Ji Jin-Hee) is Hye Ran's husband. Previously he worked as a prosecutor, but then he worked as a public defender.
One day, Go Hye-Ran becomes a suspect in a murder case. Their marriage was also troubled. Kang Tae Wook eventually decides to protect his wife and the two fall in love again.
Second to Last Love
Release year : 2016
Genre: Romance
Production : Salt Light Media & Linus Pictures
Directed by: Choi Young-hoon
Actors: Ji Jin-hee, Kim Hee-ae and Kwak Si-yang
Episodes : 20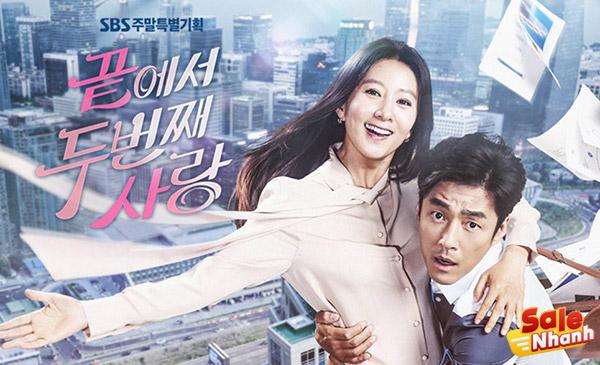 This Korean drama is a remake of the Japanese drama titled Saigo Kara Nibanme no Koi, starring Ji Jin Hee, Kim Hee Ae, and Kwak Si Yang with the title Last Love .
This drama tells the story of a woman in her 40s who works as an SBC TV producer and Team Leader of the Drama Department. He is not interested in love affairs. His life is all about him and preparing for his retirement.
But when he moves to a new city, he meets a 46-year-old man who is a 5th grade official and the head of the regional tourism department of Woori City Hall. A man named Go Sang Sik (Ji Jin Hee) is a widow with one child. The two of them started a relationship. What will be the fate of their relationship?
I Have a Lover
Release year : 2015
Genre: Drama, Romance
Produce : iWill Media
Directed by: Choi Mun-seok
Actors: Ji Jin-heem, Kim Hyun-joo, Lee Kyu-han, Park Han-byul
Episodes : 50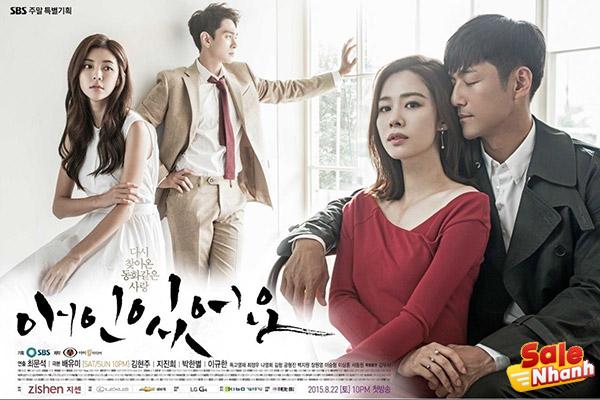 The drama tells the story of Do Hae Gang (Kim Hyun Joo), an ambitious and successful lawyer who has a husband named Choi Jin Eon (Ji Jin-hee). The two of them have a harmonious relationship. Their child dies and Jin-eon begins an affair with a young girl named Seol-ri (Park Han-byul).
Dokgo Yong Gi is the unidentified twin brother of Do Hae Gang. After Hae Gang and Jin Eon divorce, Hae Gang gets into a mysterious car accident and loses his memory. Baek Seok (Lee Kyu Han), who mistook Hae Gang for Yong Gi, saved Hae Gang and turned him into Yong Gi.
Hae Gang becomes Baek Seok's fiancé and he lives with his family. So what will happen when Jin Eon and Hae Gang meet again? Will the two go back to the way they used to be?
Blood
Release year: 2015
Genre: Action , Medical , Romance , Supernatural
Produce: IOK Media
Director: Ki Min Soo , Lee Jae Hoon
Cast: Ahn Jae Hyun, Gu Hye Seon, Ji Jin Hee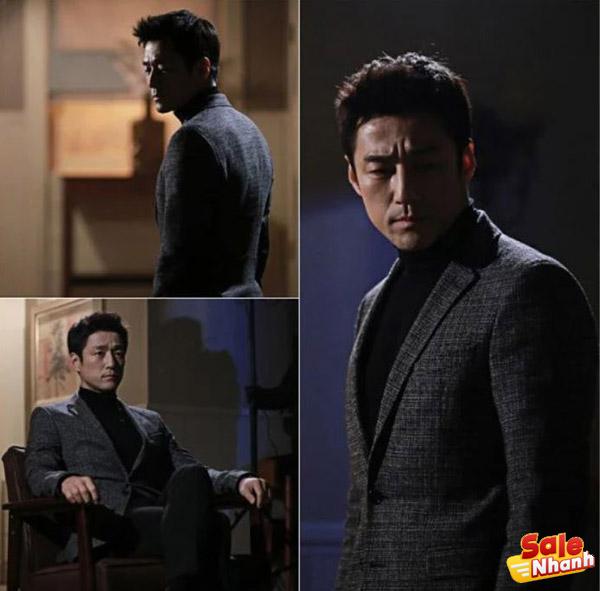 Park Ji Sang (Ahn Jae Hyun) is said to be a hepatobiliary tract surgeon working at the best cancer research hospital in the country. But he is also a vampire. Ji Sang seems cold and careless on the outside, but in fact he is hiding his immature heart as well as the pain in his heart.
Ji Sang longs to be close to people. He believes so strongly in the sacredness of human life that he tries to suppress his bloodlust while treating terminally ill patients and trying to save lives.
Among his friends, there is a wonderful doctor named Yoo Ri Ta (Ku Hye Sun). He entered medical school at the age of 17. Yoo Ri Ta is also the grandson of the chairman of the rich family, or chaebol, that owns the hospital. Although Ri Ta is smart and arrogant, Ji Sang has a crush on her.
She also comes into conflict when she meets Lee Jae Wook (Ji Jin Hee), a double-faced hospital chief. He earns everyone's trust with his gentle demeanor, but deep inside he has a thirst for power and a cruel talent.
One Warm World
Release year : 2013
Genre: Romance & Drama
Produce : HB Entertainment
Đạo diễn : Choi Young-hoon
Diễn viên : Ji Jin-hee, Han Hye-jin, Lee Sang-woo và Kim Ji-soo
Số tập : 20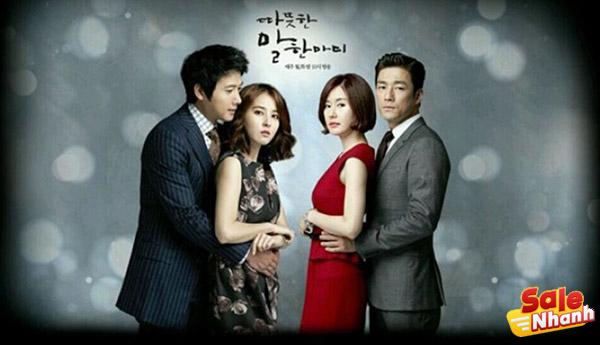 Bộ phim kể về câu chuyện của hai cặp đôi đã kết hôn, những người được phát hiện là vợ chồng và bị thu hút bởi nhau. Na Eun Jin (Han Hye Jin) là một phụ nữ chăm chỉ, tích cực và thông minh. Cô cảm thấy thất vọng vì chồng mình, Kim Sung Soo (Lee Sang Woo), ngoại tình. Ngoài ra còn có những sự kiện khác khiến anh ấy khám phá ra một khía cạnh mới của bản thân.
Trong khi đó, Yoo Jae Hak (Ji Jin Hee), là một giám đốc điều hành thành công, cha của hai cậu con trai và là chồng của một người vợ trung thành, Song Mi Kyung (Kim Ji Soo). Anh ấy nghĩ rằng anh ấy đang hạnh phúc trong cuộc sống của mình cho đến khi anh ấy phát hiện ra rằng mình bị thu hút bởi Eun Jin. Jae Hak sau đó bắt đầu suy ngẫm về cuộc sống của mình và trải qua xung đột giữa trách nhiệm của anh ấy đối với gia đình và tình cảm của anh ấy với Eun Jin.
Dong Yi
Năm phát hành : 2010
Thể loại : Lãng mạn lịch sử
Sản xuất : Lydus Contents Company & AStory
Đạo diễn : Lee Byung-hoon & Kim Sang-hyub
Diễn viên : Ji Jin-hee, Han Hyo-joo, Bae Soo-bin và Lee So-yeon
Số tập : 60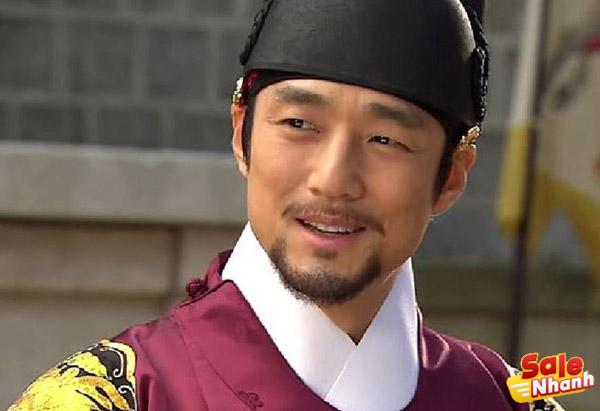 Bộ phim truyền hình Dong Yi là một bộ phim cổ trang khác có sự tham gia của Ji Jin Hee. Lần này anh đóng cặp với Han Hyo Joo. Bộ phim kể về câu chuyện có thật của Choi Suk-bin (Han Hyo-joo), một điều tra viên cung điện và câu chuyện tình yêu của anh ấy với vua Sukjong. Choi vốn là một người hầu cấp thấp của hoàng gia. Nhưng sau đó vị trí của anh ấy lên dốc.
Sau này anh trở thành điều tra viên vì khả năng điều tra xuất sắc của mình. Choi Suk Bin đã kết thân với nhà vua và trở thành vợ lẽ của ông. Anh bị đày ải vì tranh giành ngôi vị hoàng hậu. Nhưng nhà vua vẫn cố gắng tiếp cận anh ta cho đến khi anh ta sinh ra đứa con thứ hai tên là Yeong Jo, là vị vua tương lai của triều đại Joseon.
The story of the empress contest continues with the plot to kill Choi Suk Bin and Yeong Jo. Will they survive? How will the love story of King Sukjong and Suk Bin play out?
Lady Dae Jang Geum
Release year: 2020
Genre: Drama, Mystery
Production: Film4 , Les Films du Cru , Orange Studio
Directed by: Florian Zeller
Cast: Anthony Hopkins Olivia Colman Rufus Sewell Imogen Poots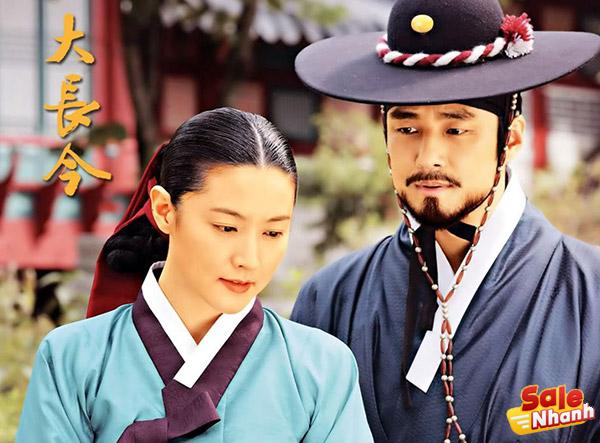 The film is set during the Joseon Dynasty about 500 years ago. At that time, Korea had a hierarchical and male-dominated social structure. The drama tells the story of a legendary woman named Jang Geum (Lee Young Ae).
Jang Geum herself was the first woman to become a royal doctor. At that time, the position of the healer is considered the highest position.
He began his life in the palace by working in the palace kitchen until he was finally appointed by the king as a successful healer after successfully stopping chickenpox in the kingdom. In his struggle, he is helped by Min Jeong Ho (Ji Jin Hee), a palace employee.
When the king fell ill again, Jang Geum tried to cure him with his experimental methods. When he tried to cure the king, the king wanted him to run away with Min Jeong Ho knowing that if he died, Jang Geum would be blamed and killed.
What is the story of her runaway with the man who likes her? Then how will his work as a royal healer, it will continue? Watch this Jewel In The Palace TV series live!
Summer Snow
Release year: 2015
Genre: Drama
Production: Timebox Entertainment
Sutradara: Jeon Yun Su
Pemeran: Ji Jin Hee, Lee Joo Yeon, Seo Kang Joon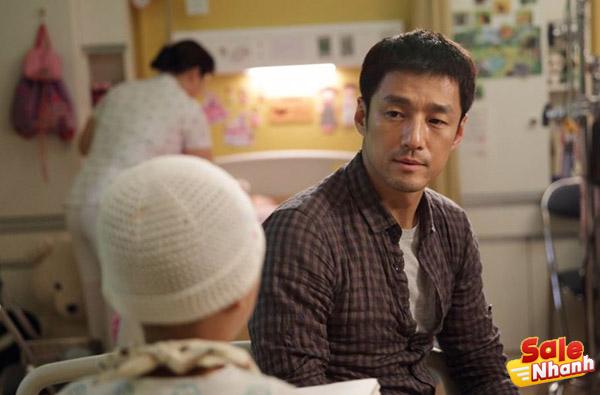 Summer Snow, another title is Sorry I Love You, is a film divided into three different stories but share the same fate: being left behind by a loved one due to a serious illness.
One of the heartbreaking sad stories played by Ji Jin Hee and Kwak Ji Hye. He plays the role of Myung Hwan, a trusted detective and father of a daughter named Eun Yoo (Kwak Ji Hye). One summer, Myung Hwan received news that his beloved daughter had terminal cancer. However, Eun Yoo is unaware of the fact that he is not Myung Hwan's biological son.
Myung Hwan couldn't decide whether to tell Eun Yoo the secret or just let Eun Yoo know that she was Myung Hwan's only daughter. After all, he also loves Eun yoo, regardless of whether it's his biological son or not.
Summer Snow is a film that presents a tear-jerking story. The three stories in this film focus on the inner turmoil of the main character to convey each person's feelings and reveal everything before death comes to them.
Helios
Release year: 2015
Genre: Action, Mystery, Horror, Drama, Crime
Production: Media Asia Film
Directed by: Kim Chin Luk, Lok Man Leung
Actors: Chen Chang, Ji Jin Hee, Choi Si Won, Kim Hae Sook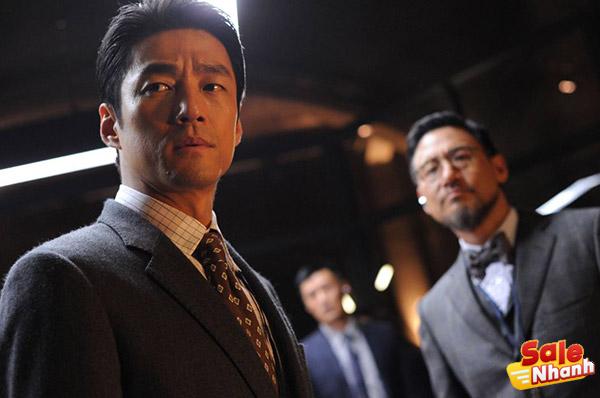 Helios is a wonderfully funded Hong Kong film. In total, $26 million was spent to make a movie with a lot of top-notch fighting action and cutting-edge technology.
Ji Jin Hee in this movie plays Colonel Choi Min Ho. He is a knowledgeable nuclear weapons expert who tries to catch a criminal with the alias Helios, a thief of weapons of mass destruction in the form of a DC8 handheld nuclear explosive device and 18 balls. raw uranium.
The incident involving China, Hong Kong, and South Korea forced military officials to form a special team to prevent Helios (Chen Chang) from working where Min Ho is in it.
The three countries share the same mission, but with different goals. These differences give rise to much chaos that threatens the security of the world.
Bad Sister
Release year: 2014
Genre: Comedy, Romance
Produce: Youku Tudou Co
Directed by: Kim Tae Gyun
Actors: Ivy Chen, Cheney Chen, Ji Jin Hee, Woo Hye Rim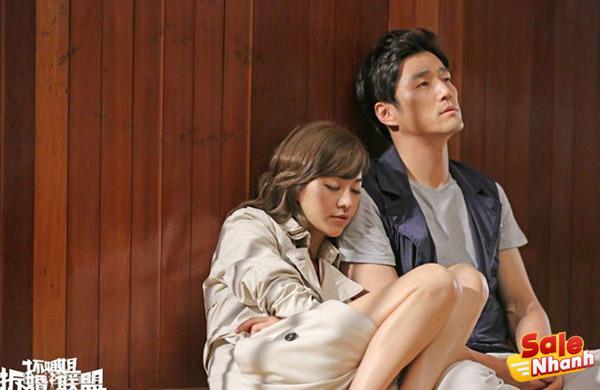 Not just playing a gentleman or a kind father. In 2014, Ji Jin Hee tried her hand at another role in the movie Bad Sister. In this drama, he plays Park Joon Ho, the father of Jae Hee (Woo Hye Rim).
Jin Hee shows off her hilarious acting in an attempt to annul her son's marriage to Lee Feng (Cheney Chen). While trying to prevent the marriage, he meets Hwang Ershan (Ivy Chen), who has the same mission.
Love Fiction
Release year: 2012
Genre: Romance
Produce: Sangeori Pictures
Director: Jeon Kye Soon
Actors: Ha Jung Woo, Gong Hyo Jin, Ji Jin Hee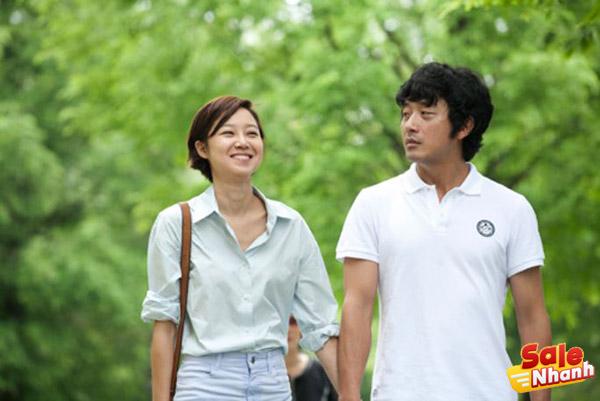 Ji Jin Hee played another role in the movie Love Fiction. This drama brings him together along with Han Jung Woo and Gong Hyo Jin. Love Fiction is about a writer who has a writing skill and can barely write anything.
In this drama, he plays Joo Ro, the older brother of Goo Joo Wol (Ha Jung Woo). He is the person around Joo Wol who is the 'companion' of his last days. He also witnessed Joo Wol approach Lee Hee Jin (Gong Hyo Jin).
His portrayal of Joo Ro adds freshness to the Love Fiction storyline's humor. For those of you who like the rom-com genre with conflicts that are not too harsh but contain important issues in social life, then Love Fiction may be the right movie suggestion.
Looking For My Wife
Release year: 2010
Genre: Drama, Comedy
Produce: Sponge Ent.Inc
Directed by: Lee Ha
Actors: Kim Hyun Ah, Ji Jin Hee, Lee Moon Sik, Yang Ik June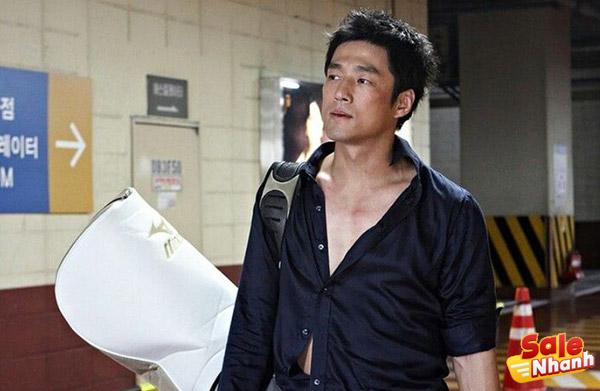 Ji Jin Hee was busy looking for his wife and left without a word in the movie Find My Wife. This time he plays Seong Hee, a famous music critic. He tries to find his wife, Young Shim (Kim Gyu Ri), who has left without news.
Through the parting letter written by Young Shim, Seong Hee tries to find his wife and the mobile phone he used for 10 years becomes an additional clue so he can gather other clues.
In this search effort, Seong Hee invites Dong Min (Yang Ik June). However, that was not a bright spot, the two men became more and more lost and far from Young Shim's whereabouts. However, from these clues, they find out other facts about Seong Hee's wife.
The conflict is further complicated when Yoo Kwak (Lee Moon Sik) appears, who claims to be Seong Hee's brother and he offers to join the search for Young Shim.
Parallel Life
Release year: 2010
Genre: Horror
Produce: CJ Entertainment
Directed by: Kwon Ho Young
Actors: Ji Jin Hee, Lee Jong Hyuk, Yoon Se Ah, Ha Jung Woo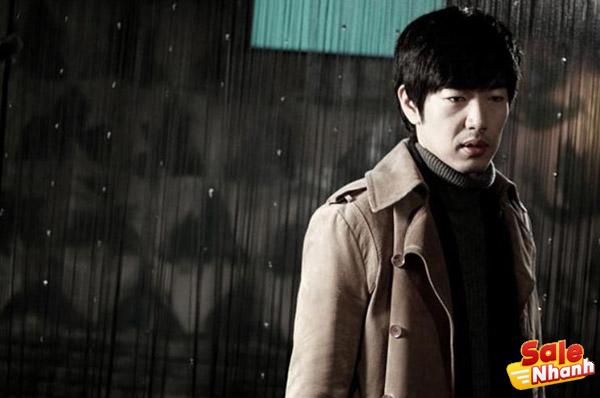 A beautiful and almost perfect life takes a complete turn when Ji Jin Hee discovers her wife has been brutally murdered. Jin Jin Hee, who played Kim Seok Hyeon in Parallel Life, was devastated by an incident that turned his life upside down.
Seok Hyeon is the youngest judge with a brilliant career. At the age of 36, he is quite successful. His life is more complete after he is endowed with a beautiful daughter.
However, one day, his wife is found stabbed to death by Jang Soo Young (Ha Jung Woo), who has a grudge against Judge Seok Hyeon for his unfair decision. Then a reporter approached Seok Hyeon and talked about a shocking truth.
He explained that 30 years ago, a similar incident happened and Seok Heon's life was similar to the life and bad events that Korea's youngest judge had to go through at that time.
The plot of Seok Hyeon's life and the series of bad events that happened to him prompted him to delve into parallel world theory to research future events that would happen to him and save his daughter. out of danger.
Paradise
Release year: 2009
Genre: Romance, Life, Drama, Romance
Produce: CJ Entertainment
Directed by: Lee Jang Soo
Actors: Kim Ha Neul, Ji Jin Hee, Kim Yoo Jung, Jeon Soo Kyung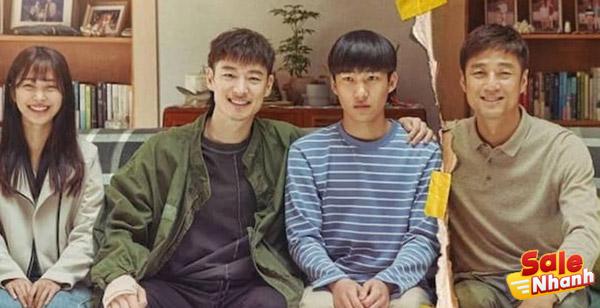 There are many reasons why Ji Jin Hee is considered a gentleman's image that attracts women. One of them is his sincere and loving personality. Like in the movie Paradise by director Lee Jang Soo.
The film is about a former inmate, Mi Kyeong (Kim Ha Neul), who travels to a place called Hana Island. For those with a criminal record and nowhere to go, Hana Island is the place that gives him hope for a better life.
However, Hana Island seems to be a place contrary to the name it bears. In a place far from the 'Heaven' feeling, Il Ho (Ji Jin Hee) has settled here. She works as an elementary school teacher and is known for her kind heart and patient nature.
Soo
Release year: 2007
Genre: Action, Drama, Horror
Produce: Trizclub
Directed by: Yoichi Sai
Actors: Ji Jin Hee, Kang Seong Yeon, Oh Man Seok, Lee Gi Yeong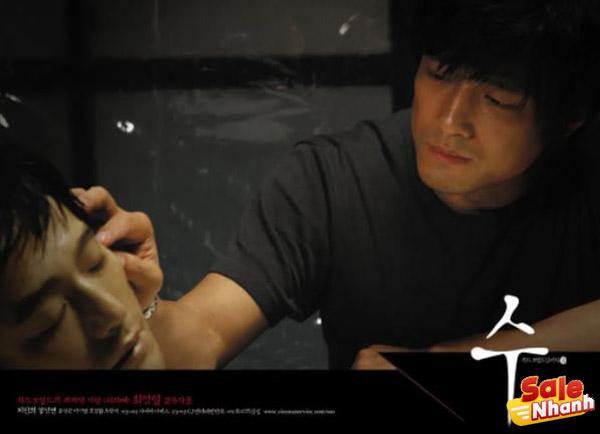 Ji Jin Hee tested her acting skills by playing a challenging character in the movie Soo. This action and thriller drama tells the story of Tae Soo (Ji Jin Hee) who is searching for Tae Jin, his twin brother who has been separated from him for many years.
After a long tiring search, he couldn't help but stare at his long lost brother being shot right in front of his eyes. Tae Soo then hides his brother's body, he then pretends to be Tae Jin, his twin, and searches for the killer.
Hiding behind Tae Jin's identity, Tae Soo begins to research his twin brother's life and seek revenge for his death.
The Old Garden
Release year: 2007
Genre: Drama, History, Romance
Produce: MBC TV
Directed by: Im Sang Soo
Actors: Yeom Jung Ah, Ji Jin Hee, Kim Yu Ri, Yeon Hee Seok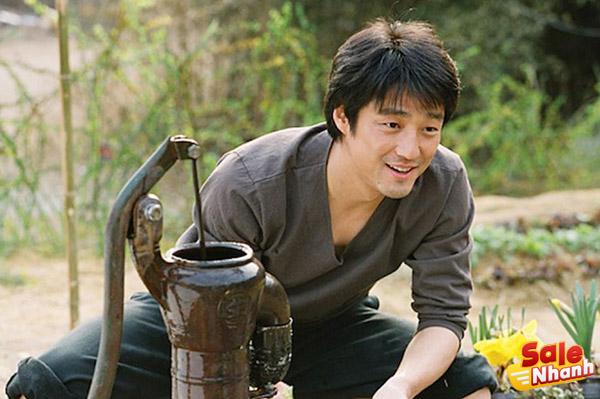 Playing the role of Oh Hyun Woo in the drama "Old Garden", Ji Jin Hee started a new life after serving 17 years in prison for being involved in actions against the government.
After serving his prison term, Hyun Woo left his hometown far away from the city. The romance between Oh Hyun Woo and Han Yun Hee (Yeon Jung Ah) in this drama is set in the Gwang Ju Uprising in the 1980s.
Hyun Woo's meeting with the girl happened when Hyun Woo was hiding from the military apparatus to a remote village.
Unexpectedly, in the village, he meets Yun Hee and gets to stay in his house before the authorities finally find him and put him in jail. 17 years have passed, that girl seems to be waiting for him with all her heart, especially now that she has a child with him.
Bewitching Attraction
Release year: 2006
Genre: Comedy, Romance
Produce: Angel Underground
Directed by: Lee Ha
Actors: Moon So Ri, Ji Jin Hee, Park Won Sang, Yoo Seung Mok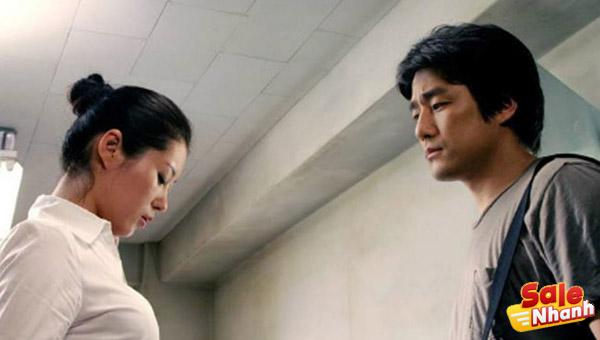 Well, this movie starring Ji Jin Hee is equally interesting. Through "Bewitching Attraction", Ji Jin Hee demonstrated her extraordinary acting ability through the role of Park Seok Gyu, a famous manga artist.
In Bewitching Attraction, she meets Eun Sook (Moon So Ri), a beautiful professor and everyone's dream woman on campus.
Seok Gyu and Eun Sook are old friends. The brand's proximity fuels the jealousy of Yoo (Yoo Seung Mok) who likes Eun Sook even though his feelings are not reciprocated. However, no one knew that they had a love story in the past.
Mr. Yoo begins to investigate Eun Sook and Seok Gyu's past. This means their past is in danger of being exposed. Will their secret be revealed? Or will they be together again?
Above is  Ji Jin Hee's Top Best Movies that have very cool roles with great acting quality that makes him an actor who can perform well in any role whether it is a main or supporting role in the movie..
Salenhanh – Product review blog
Address: 115 Nguyen Van Qua, Tan Hung Thuan Ward, District 12, Ho Chi Minh City
Website: https://salenhanh.com
Mail: Salenhanh.com@gmail.com
#salenhanh #Reviewsalenhanh