Im Si Wan started his career as a K-Pop idol as a South Korean male singer and actor and a member of South Korean boy band ZE:A and subgroup ZE:A Five.
Im Si Wan was recruited as a trainee by Star Empire, while participating in the Chin Chin Song Festival in Busan. Im Si Wan often hypnotizes the audience in every appearance, both in dramas and movies in which he plays the main character. He often makes some breakthroughs through challenging characters.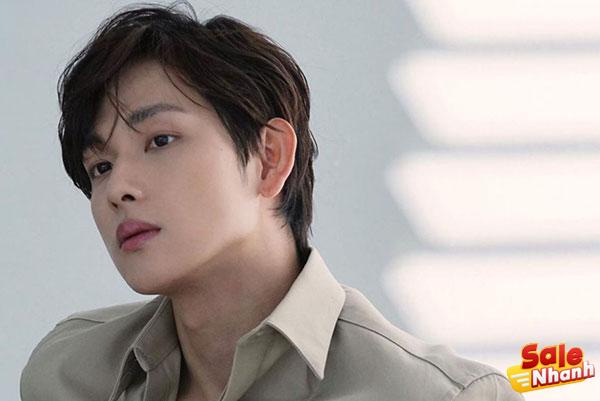 Not only that, Im Si Wan's innocent face also often attracts the sympathy and attention of netizens because she is always suitable to play the main characters.
Behind the innocent and childish face, it turned out that Im Si Wan was a 33-year-old man. He even completed his military service in March 2019.
Biography of actor Im Si Wan
Stage Name: Im Si Wan
Birth Name: Im Woong Jae
Born: December 1, 1988
Birthplace: Busan, South Korea
Height: 175 cm
Blood group: BOY
Instagram: yim_siwang
If you want to know more about the best dramas starring Im Si Wan, here are the top 10 best dramas for you.
Im Si Wan's Top Movies
Run On
Release year : 2020
Genre : Romance, Slice of Life, Drama, Sports
Produce : MAYS Entertainment, Zium Content
Director : Lee Jae Hoon
Actors: Im Si Wan, Shin Se Kyung, Choi Soo Young, Kang Tae Oh
Episodes : 16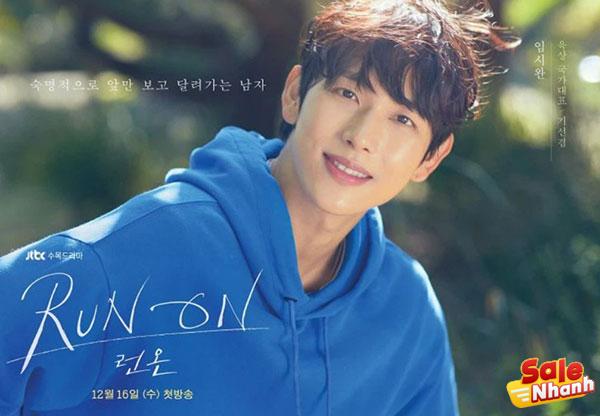 In the romantic drama collaborating with actress Shin Sae Kyung, Im Si Wan has the opportunity to take on the male lead role named Ki Seon Gyeom. This character is a national sprinter with a good career and track record.
Although Seon Gyeom's achievements are quite proud, the results of his hard work are overshadowed by his family background. In social life, Seon Gyeom does not have many friends and is antisocial. His fellow athletes even had trouble communicating and interpreting Seon Gyeom's words.
Then, fate brought Seon Gyeom to meet a woman named Oh Mi Joo. He is a foreign film subtitle translator.
Seon Gyeom, who has difficulty communicating, meets Mi Joo, who struggles to interpret various types of everyday dialogue. This encounter brings dynamism to their lives.
Misaeng
Release year : 2014
Genre: Drama
Produce : Number 3 Pictures
Directed by: Kim Won Seok
Actors: Im Si Wan, Lee Sung Min, Kang So Ra, Kang Ha Neul, Byun Yo Han, Kim Dae Myung
Episodes : 20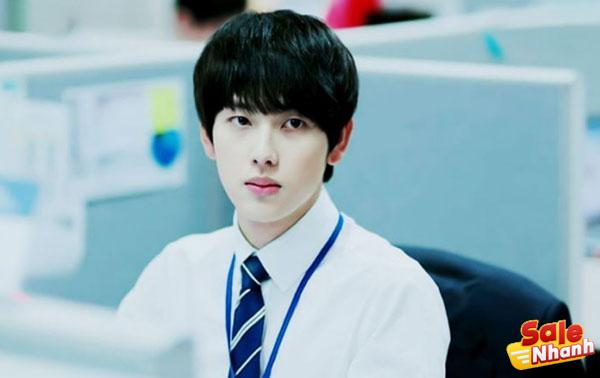 Want to see how corporate slavery exists? You must watch this Im Si Wan drama. The story of "Misaeng" is based on the webtoon of the same name by Yoon Tae Ho. Im Si Wan himself plays the main character named Jang Geu Rae.
Since childhood, Jang Geu Rae has loved the game Baduk and made it a goal in life. Unfortunately, the dream of becoming a professional Baduk player is just wishful thinking.
Now, Geu Rae has to grapple with the real world with her capital equivalency exam certificate. Through the introduction of an acquaintance, Geu Rae successfully became a trainee of One International. From here, Jang Geu Rae's journey to adapt to the corporate world begins.
During its broadcast, "Misaeng" broke the record for highest ratings on cable TV in Korea and won many awards.
Im Si Wan as the main character has also won many accolades as he won various awards at various prestigious events, including the 51st Baeksang Arts Awards as "Best New Actor". best ".
Strangers from Hell
Release year: 2019
Genre: Drama, Psychological, Thriller
Producer: Studio N , Woo Sang Film
Directed by: Lee Chang Hee
Cast: Im Si Wan Lee Dong Wook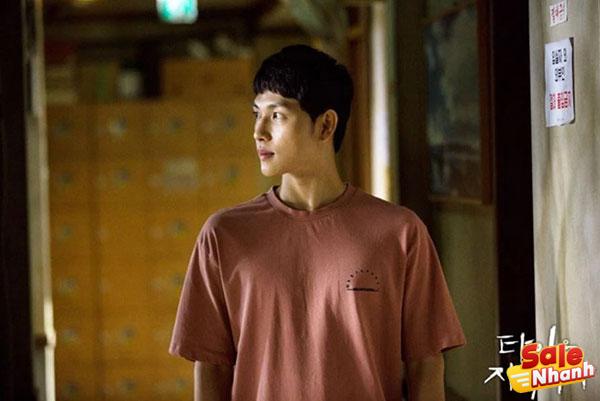 After completing his mandatory military service, Im Si Wan once again greets fans through the thriller OCN starring actor Lee Dong Wook. "Strangers from Hell" is an adaptation of the webtoon of the same name by Kim Yong Ki.
Im Si Wan here is once again assigned as the main character with a character named Yoon Jong Woo.
The story of the drama is opened by Yoon Jong Woo, a country boy who moves to Seoul after successfully passing an internship program at a company. While looking for a place to stay, Jong Woo found a cheap apartment named Eden.
Jong Woo doesn't really feel comfortable with his new place, but he still chooses to stay until he has enough savings to move out. Towards the end, a mysterious incident occurred in that place that made Jong Woo begin to fear the other residents.
As many K-Drama fans know, OCN is an expert on horror series. So, for those of you who are fans of the same genre and want to see Im Si Wan bring a dark character to life, "Strangers from Hell" deserves to be on your watch list.
The King in Love
Release year : 2017
Genre: History, Romance, Drama
Produce : U-Story9
Directed by: Kim Sang Hyeop
Actors: Im Si Wan, Im Yoon Ah, Hong Jong Hyun
Episodes : 40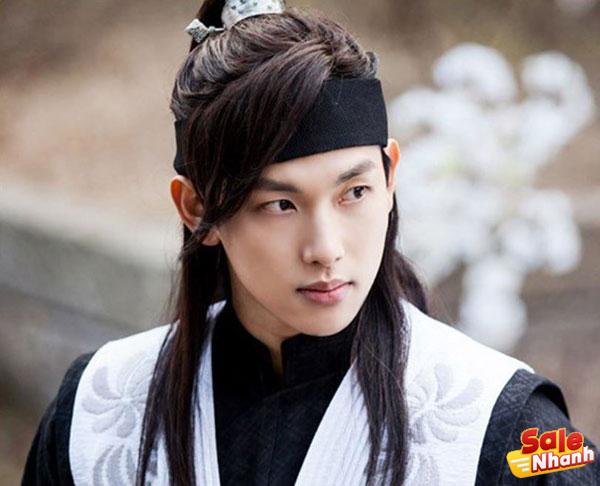 If "Strangers from Hell" is the opening drama, "The King in Love" is the ending drama before Im Si Wan performs his mandatory military service. In this drama set in the Goryeo dynasty, based on a novel by Kim Yi-Ryung, Im Si Wan competes with idol actor Im Yoo Na and model and actor Hong Jong Hyun.
The character he brings, Won is a guy who has been crowned Crown Prince since he was 3 years old.
Besides inheriting the throne from his father King Goryeo and grandfather the Yuan Emperor, Won was also born with a charming face and charisma. However, behind his gentle smile, Won turns out to have a strong ambition for power.
Won has a friend he trusts the most named Wang Rin. He comes from the royal family and is also his protector. Once upon a time, a beautiful woman named Eun San appeared among them.
After meeting, the three became good friends. However, a beautiful friendship turns to tragedy when Won and Wang Rin develop feelings for Eun San.
My Catman
Release year : 2016
Genre: Romantic Comedy
Produce : Shanghai Ulike Media, MBC
Directed by: Park Hyun Jin
Actors: Im Si Wan, Chae Soo Bin, Kim Myung Soo
Episodes : 10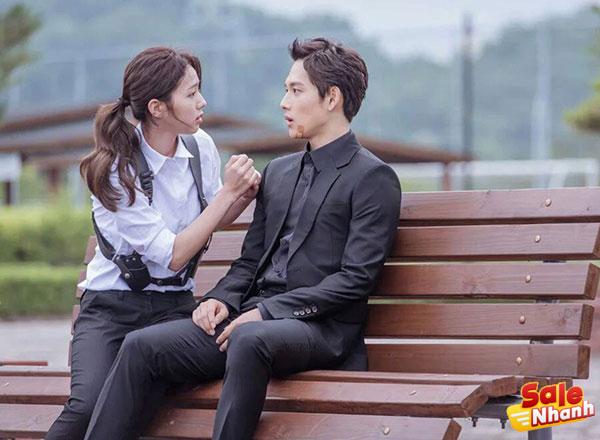 "My Catman" is a web drama title from a collaboration between MBC and a Chinese company, Shanghai Ulike Media. In his first starring role in a cross-country co-production, Im Si Wan became the main character alongside Chae Soo Bin and Kim Myung Soo aka L Infinite.
For 10 episodes, "My Catman" is about the romance between characters played by Im Si Wan and Ji Baek along with Ho Yeon and Mi Oh.
Ji Baek is a cold and mysterious man. Meanwhile, Ho Yeon is a famous star with a warm and kind personality. Conflict arises when the hearts of two boys are attached to a girl named Mi Oh.
This romantic comedy web drama won Best Web Series and Special Jury Prize at the 2017 Seoul WebFest Awards.
The Moon Embracing the Sun
Release year : 2012
Genre: History, Romance
Produce : Pan Entertainment
Directed by: Kim Do Hoon, Lee Seong Jun
Actors: Kim Soo Hyun , Han Ga In, Jung Il Woo, Kim Min Seo
Episodes : 20 (+2 special episodes)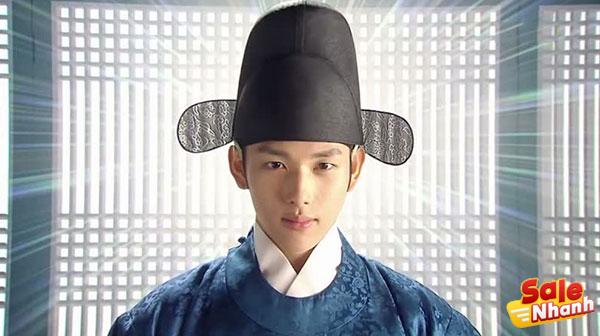 "The Moon That Embraces The Sun" is an MBC historical drama based on the novel of the same name written by Jung Eun Gwol. The drama tells the love story between a Joseon Dynasty king, Lee Hwon, and a psychic named Wol.
Wol is actually Crown Princess Heo Yeon-woo. However, someone harmed her, causing the crown prince to become incurable. After he died, many people believed that Yeon Woo was dead.
However, Yeon Woo is actually not dead. Unfortunately, Yeon Woo has lost all his memories. He also lives with a new identity as Wol. Eight years after the incident, he returned to the Palace, but as a psychic.
Well, it turns out Im Si Wan is also a part of this phenomenal sageuk drama. The character he played was Young Master Heo Yeom when he was 17 years old. He is Yeon Woo's older brother and Lee Hwon's tutor. The success of this drama has brought a good impact on Im Si Wan's acting career. The public also began to pay attention to Im Si Wan's acting.
Triangle
Release year : 2014
Genre: Melodrama, Family, Romance, Action, Crime drama
Produce : Taewon Entertainment
Directed by: Yoo Cheol Yong, Choi Jung Kyu
Actors: Lee Beom Soo, Kim Jae Joong, Im Si Wan, Oh Yeon Soo, Baek Jin Hee
Episodes : 26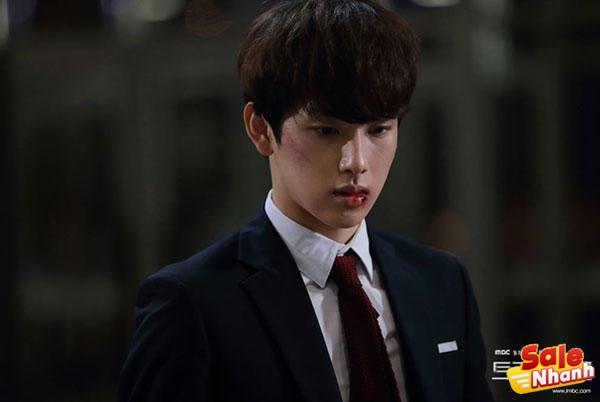 The MBC thriller "Triangle" tells the story of three siblings who were separated at a young age when their father passed away and their mother left them.
Twenty years after the event, three brothers with different destinies are reunited in an unexpected event. However, because they lived with new identities, they did not know each other.
The youngest of the siblings, Jang Dong Woo, is a character played by Im Si Wan. She was adopted by the wealthy owner of a luxury resort and given the new name Yoon Yang Ha.
Yang Ha is a typical cold guy. However, his heart melted when he first met a girl named Oh Jung Hee. And to get the girl, Yang Ha has to compete with Heo Young Dal, a man he doesn't know is his real brother.
Well, Im Si Wan's acting skills in bringing the character Jang Dong Woo aka Yoon Yang Ha led Im Si Wan to win the title of "Best New Actor" at the MBC Drama Awards. year 2014.
Standby
Release year : 2012
Genre : Sitcoms
Produce : Chorokbaem Media
Directed by: Jeon Jin Soo
Actors: Ryu Jin, Lee Ki Woo, Ha Seok Jin
Episodes : 120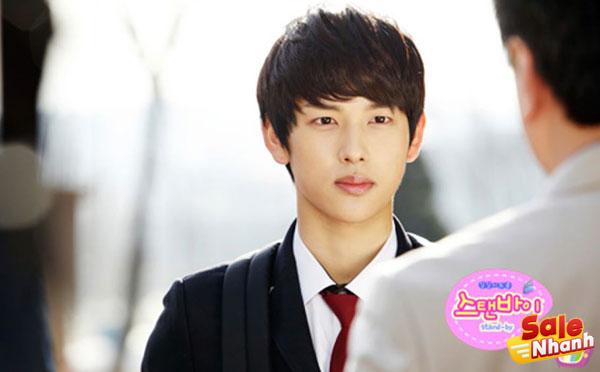 After the legendary sitcom "High Kick Season 3" ended its broadcast, the MBC sitcom was replaced by a new sitcom directed by Jeon Jin Soo titled "Standby". This sitcom focuses on the daily lives of all the workers involved in the TV11 broadcasting company.
With the main background being a television station, "Standby" chose the character Ryu Jin Haeng as the main character. He is a messenger whose big dream is to become a messenger in prime time. Unfortunately, his dreams and abilities are not proportional to each other.
Meanwhile, Im Si Wan here joins the character as a senior in high school with the same name as him.
In the manga, Si Wan is the son of fiance Ryu Jin Haeng. After his mother died in a tragic accident, Si Wan stayed in a sauna until Jin Haeng tried to take care of her.
At school, Si Wan is the best student, smart in every field. Later, he also falls in love with a cute and careless girl named Jung So Min.
Man from the Equator
Release year : 2012
Genre: Revenge, Melodrama
Produce : Pan Entertainment
Directed by: Kim Yong Soo, Han Sang Woo
Actors: Uhm Tae Woong, Lee Joon Hyuk, Lee Bo Young, Im Jung Eun
Episodes : 20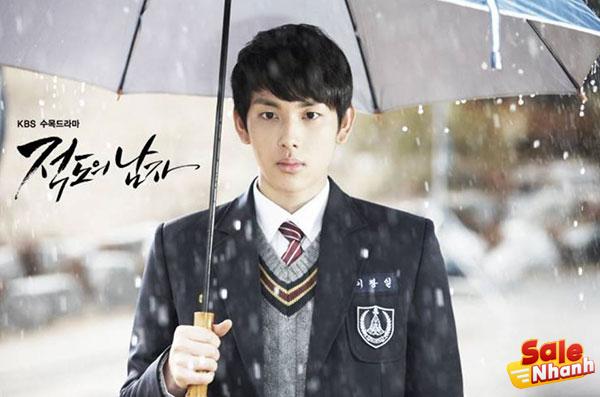 Just like in "The Moon Embracing the Sun", Im Si Wan plays this character in a younger version. The character he brought, Lee Jang Il, will later be played by actor Lee Joon Hyuk.
Jang Il is a young man born into a poor family. His younger self was an excellent student in his studies and he also dreamed of becoming successful.
But Jang Il's greed and ambition for riches makes him dare to betray his best friend, Kim Sun Woo. Jang Il's determination and ambition have helped him succeed as a prosecutor, but he is still haunted by his past sins.
On the other hand, Kim Sun Woo has managed to rise from adversity and become a successful CEO. With all he has, Sun Woo is determined to unravel the mystery of his adoptive father's death and avenge Jang Il.
Waiting for Love movie
Release year : 2013
Genre: Romance, Drama
Produce : KBS, IOK Media
Director : Lee Eun Jin
Actors: BoA, Choi Daniel, Im Si Wan, Kim Ji Won
Episodes : 2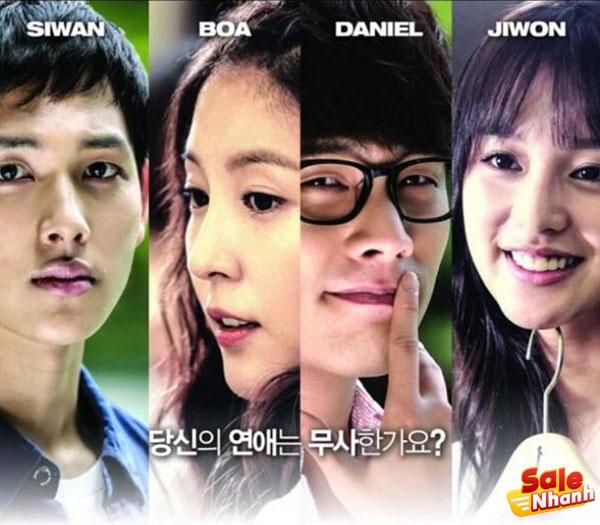 "Waiting for Love" also known as "Expect Dating" is a drama special aired by KBS in 2013. This special put Im Si Wan opposite BoA, the senior of the drama. She is in the music industry.
In its 2 episodes, Waiting for Love invites the audience to witness the love journey through 4 different perspectives of each main character.
One of them is the character played by Im Si Wan, namely Jung Jin Kook. He is a rigid dental student with little dating experience.
Jin Kook has always liked a high school student named Yeon Ae. Although dating is nothing new for Yeon Ae, her love life has always been uneventful.
So Yeon Ae enlists the help of a love expert. His efforts were not in vain. He managed to get Jin Kook as his new lover.
However, in her relationship with Jin Kook, Yeon Ae is still helped by a love expert. And that is the cause of the misunderstanding in the relationship of Yeon Ae and Jin Kook.
Those are 10 dramas starring actor Im Si Wan that you must definitely watch if you are a fan of this actor.
Salenhanh – Product review blog
Address: 115 Nguyen Van Qua, Tan Hung Thuan Ward, District 12, Ho Chi Minh City
Website: https://salenhanh.com
Mail: Salenhanh.com@gmail.com
#salenhanh #Reviewsalenhanh