Emily Jean Emma Stone better known by her stage name Emma Stone is a leading Hollywood actress who was awarded the title of highest paid actress in 2017. Her appearance in many other titles. Each other always attracts the enthusiasm of fans around the world.
This beauty, who has won prestigious awards at the Oscars and Golden Globes, really has great acting qualities. This can be seen through a number of successful films starring actresses born on November 6, 1988.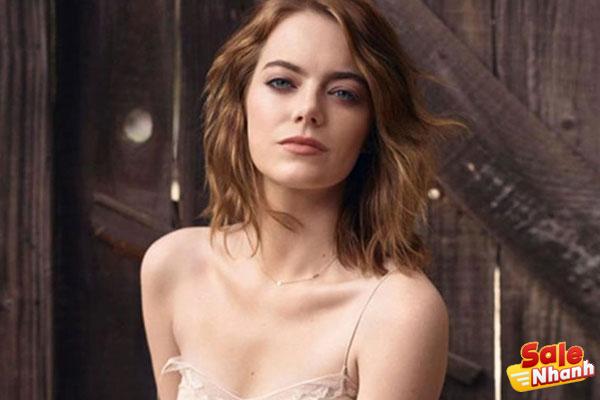 Well, this time Salenhanh has compiled 10 best Emma Stone movies and worth watching. Is your favorite movie on the list? Now, let's take a look at the reviews in the following list!
The Amazing Spiderman
Release year : 2012
Genre: Action, Adventure, Science Fiction
Directed by: Marc Webb
Actors: Andrew Garfield, Emma Stone, Rhys Ifans
Production company: Columbia Pictures, Marvel Entertainment, Laura Ziskin Productions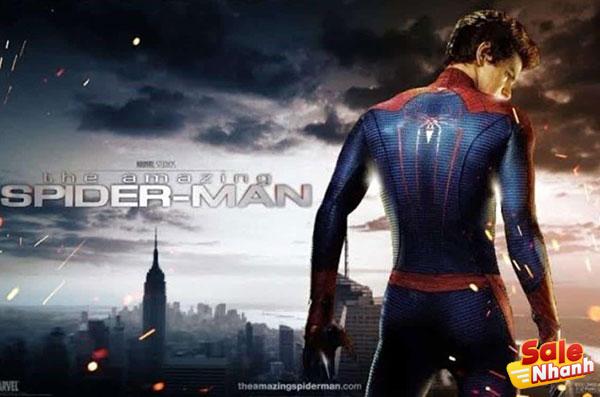 This superhero movie has always been awaited by many fans around the world. The Amazing Spiderman is a spin-off of the Spider-Man movie. The role of Peter Parker is given to Andrew Garfield, who is none other than Emma's ex.
Meanwhile, Emma Stone plays Gwen Stacy, the daughter of a New York Police Department captain who is loved by Parker. Emma's presence in the movie Spider-Man is indeed quite interesting for the audience. So there's nothing wrong with replaying this one blockbuster.
The Help
Release year : 2011
Genre: Drama
Directed by: Tate Taylor
Actors: Emma Stone, Viola Davis, Octavia Spencer
Production company : DreamWorks, Reliance Film & Entertainment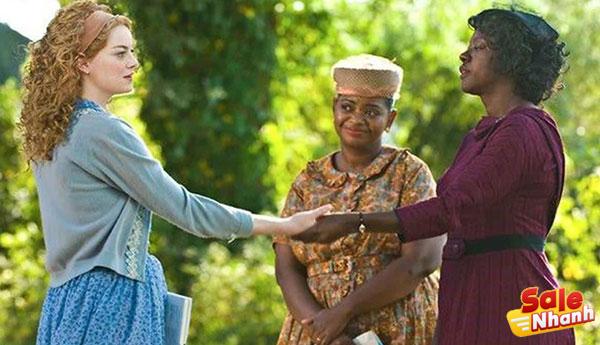 The Help tells the story of the struggle of a black maid named Aibileen amid the racial discrimination that occurs in Jackson City. The conflict escalates when Skeeter (Emma Stone), a journalist in Jackson, supports Aibileen because of her racist best friend, Hilly.
Skeeter later helped write a story about the lives of black maids working in Jackson. This film that raises the issue of racism against African-Americans can indeed stir the emotions of the audience. If you do not believe. You can watch the movie yourself until the end.
La La Land
Release year : 2016
Genre: Comedy, Drama, Music
Directed by: Damien Chazelle
Actors: Ryan Gosling, Emma Stone, Rosemarie DeWitt
Production company: Summit Entertainment, Black Label Media, TIK Films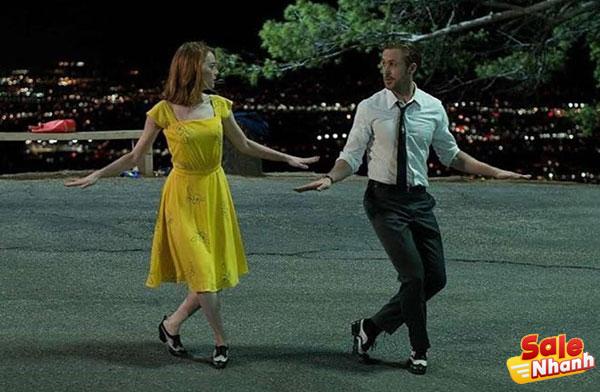 This jazz musical film is one of Emma Stone's films that has successfully captured the attention of audiences around the world. Thanks to the amazing acting skills of Emma Stone and Ryan Gosling. This film also won awards at the Golden Globe and BAFTA 2017 as Best Picture.
La la Land itself tells the story of Mia Dolan and Sebastian Wilder, a married couple who have always struggled to achieve their dreams as artists and musicians. Their unexpected meeting brought the two closer together. Moreover, both have dreams of becoming artists.
The drama that presents the story of love and the ambition to achieve this dream can indeed stir the emotions of the audience. How both of them live a love story amid their ambition to teach their profession. Well, let me know see the whole story for yourself in this one movie.
Easy A
Release year : 2010
Genre: Comedy, Romance, Drama
Directed by: Will Gluck
Actors: Emma Stone, Amanda Bynes, Penn Badgley
Production company: Screen Gems, Olive Bridge Entertainment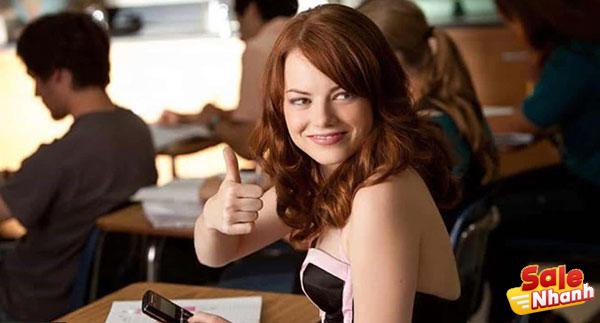 Easy A is a teen story film that has brought Emma Stone's name into the spotlight of fans. The film tells the story of Olive Penderghast, a teenager who unwittingly lies by telling sensitive issues of virginity. Since then rumors about it spread in his school.
Feeling frustrated that no one believes. Olive also began to become eccentric by often dressing sensibly. Until one day, his best friend who is known to be gay asks Olive for help to pretend to be in a relationship with him.
Olive later agreed to this with a reward. This was eventually used by his other male friends to increase their popularity by using the name Olive.
What was Olive's real purpose in lying? How will he erase his own lies? Well, let me know the answer. You can watch this movie yourself.
Zombieland
Release year : 2009
Genre: Adventure, Comedy, Fantasy
Directed by: Ruben Fleischer
Actors: Jesse Eisenberg, Emma Stone, Woody Harrelson
Production company : Columbia Pictures, Relativity Media, Pariah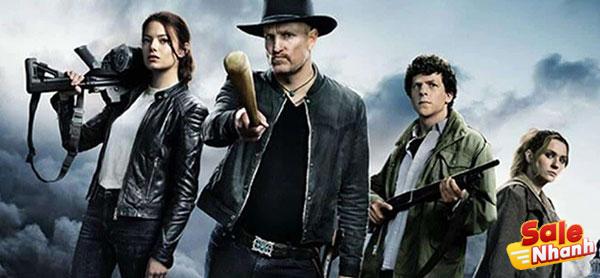 One of these zombie-themed comedies is guaranteed to make you laugh and freak out at the same time. Zombieland tells the story of 4 survivors after a zombie pandemic spread around the world. These are Columbus, Tallahassee, Wichita and Little Rock. Emma Stone plays Wichita, Little Rock's younger sister.
Their meeting eventually leads to an adventure that is both exciting and entertaining. This zombie-themed movie is quite different from existing zombie-themed movies. Despite the horror plot, the humorous element hidden in each scene and the dialogue is enough to make the audience laugh. So don't miss it!
Gangster Squad
Release year : 2013
Genre: Action, Crime, Drama
Directed by: Ruben Fleischer
Actors: Sean Penn, Ryan Gosling, Emma Stone
Công ty sản xuất : Warner Bros., Village Roadshow Pictures, Lin Pictures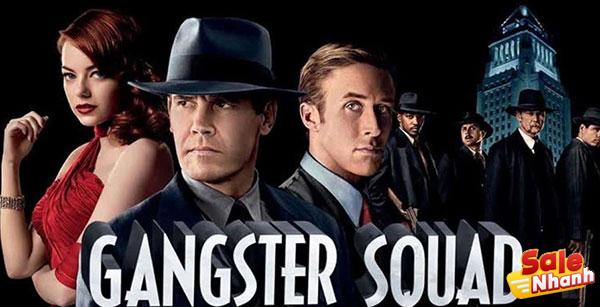 Gangster Squad is an adaptation of Paul Lieberman's Tales from The Gangster Squad. The film is about the actions of the most feared mafia leader, Mickey Cohen. Cohen himself is a former boxer turned sadistic figure, the most respected drug dealer in Los Angeles.
Long story short, John O'Mara, an Irish cop sets out to form an army to overthrow Cohen's power. One of the members is Jerry Wooters, played by Ryan Gosling. Emma Stone plays Grace Faraday, Cohen's lover who is romantically involved with Jerry Wooters.
How does the war between gangster squads end? One of the crime action movies about this is a pity if you have to skip it.
Crazy, Stupid, Love
Release year : 2011
Genre: Comedy, Drama, Romance
Đạo diễn: Glenn Ficarra, John Requesta
Actors: Steve Carell, Ryan Gosling, Julianne Moore, Emma Stone
Production company : Carousel Productions (II)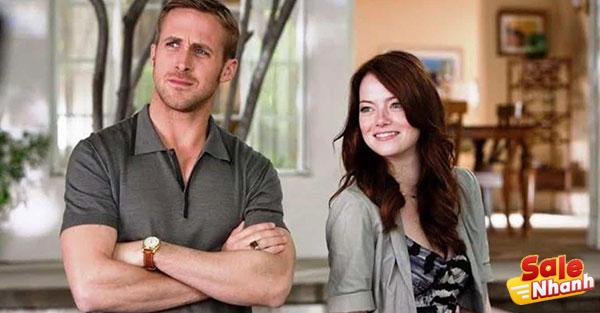 Crazy, Stupid, Love is a romantic comedy with a romantic theme with complicated problems. It all started when Cal had to accept the fact that the wife he loved so much, Emily had an affair and demanded a divorce.
A desperate Cal ends up meeting a trusted playboy at a bar named Jacob (Ryan Gosling). Jacob, who had the skill to attract women eventually taught Cal how to seduce women. Cal, who follows Jacob's direction, eventually attracts women as an outlet for his wife's abandonment.
Matters become even more interesting when Jacob begins to fall in love with a woman named Hannah (Emma Stone), who is none other than Cal's daughter. This love story colored by adultery can indeed make the audience smile. What is the next story of this movie? You watch this movie for yourself.
Superbad
Release year : 2007
Genre: Comedy
Directed by: Greg Mottola
Actors: Michael Cera, Jonah Hill, Christopher Mintz-Plasse
Production company : Columbia Pictures, Apatow Productions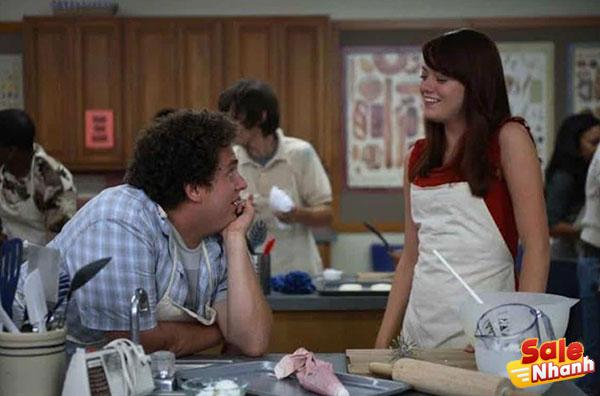 Superbad is a 2007 teen comedy that is quite entertaining to watch. Tells the story of two friends, Seth and Evan, who intend to do crazy things at a pre-college party.
Unfortunately, their intention to have fun at a party organized by the famous schoolgirl Jules (Emma Stone) has to lead them to a big problem that can make the audience laugh. Starting from making fake identification documents to getting involved with robbers who are being chased by the police.
The adventures of these confused teenagers are actually quite funny and can keep audiences entertained. Because the plot is interesting. This movie also received very good reviews so that IMDb and Rotten Tomatoes gave this funny movie a pretty good rating.
The Favourite
Release year : 2018
Genre: Biography, Comedy, Drama
Directed by: Yorgos Lanthimos
Actors: Olivia Colman, Emma Stone, Rachel Weisz
Production company : Fox Searchlight Pictures, Film4, Waypoint Entertainment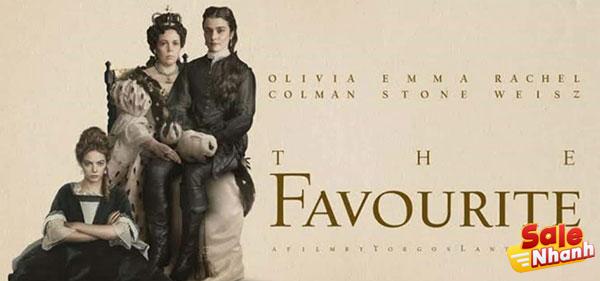 This is a movie that has won many honors at various international award events, you must see it. The Favorite is set in a British empire. This biographical comedy-drama tells the story of two English aristocrats competing for the queen's attention.
It all started when Abigail (Emma Stone) saw the forbidden relationship between Sarah and Queen Anne. He then has the ambition to use this embarrassing information to enhance his standing in the eyes of the queen.
Along the way, the audience will see the battle between Sarah and Abigail. The film, which showcases the sinister conspiracies between aristocrats, is indeed quite enjoyable to watch, so it wouldn't be wrong if the film received a lot of praise from various film observers.
Cruella
Release year : 2021
Genre: Comedy, Crime, Family
Directed by: Craig Gillespie
Actors: Emma Stone, Mark Strong, Emma Thompson
Production company: Gunn Films, Marc Platt Productions, TSG Entertainment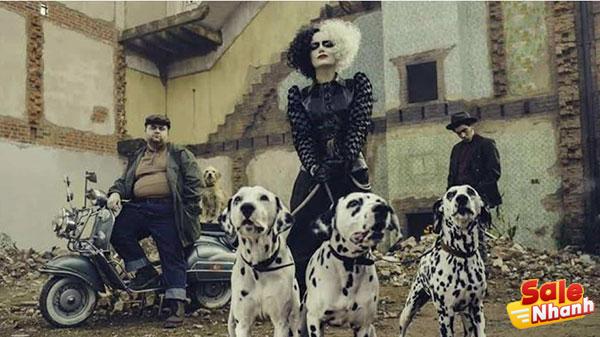 If you are a lover of Disney movies. So get ready to see Emma Stone's appearance in Disney's latest movie, Cruella. Yes, as the title suggests, Emma Stone will be appointed as the popular villain in the movie 101 Dalmatians.
The film itself is a prequel to the film 101 Dalmatians. Where the story will focus more on the life of Cruella De Vill. As we all know, Cruella is a fashionista who absolutely hates white dogs with black spots.
Above are the top best movies starring Emma Stone that you should watch. Hope the article will help you choose for yourself interesting movies to watch.
Salenhanh – Product review blog
Address: 115 Nguyen Van Qua, Tan Hung Thuan Ward, District 12, Ho Chi Minh City
Website: https://salenhanh.com
Mail: Salenhanh.com@gmail.com
#salenhanh #Reviewsalenhanh