Elizabeth Olsen is an American actress best known for her role as Wanda Maximoff aka Scarlet Witch in the Marvel Cinematic Universe film series. The character Wanda has become very attached to her and has succeeded in becoming one of the most beloved superhero characters among fans.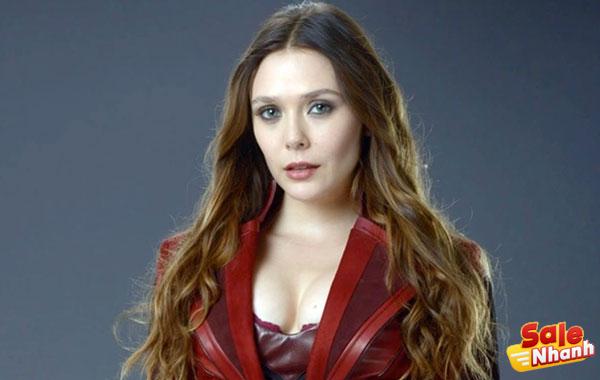 Elizabeth Olsen, familiarly known as Lizzie, has been trying her hand at the world of cinema for almost a decade. In addition to a role in the films of the Marvel Cinematic Universe, of course Lizzie has played other films as well. If you are curious about Elizabeth Olsen's acting or want to watch the best movies of this talented actress, here are the top Elizabeth Olsen's best films.
Avengers: Infinity War & Endgame
Release year: 2018
Genre: Action , Adventure , Drama , Science Fiction , Superhero
Produce: Marvel Studios
Directed by: Anthony Russo, Joe Russo
Cast: Robert Downey, Jr. Chris Hemsworth, Mark Ruffalo, Chris Evans, Scarlett Johansson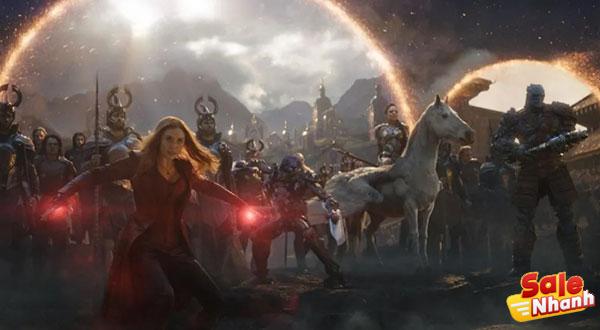 Reprising her role as Wanda Maximoff, this time she and Vision are attacked by Thanos' men who want to take over the Mind Stone. They were then protected by Captain America and taken to Wakanda to perform surgery to remove the Mind Stone from Vision's forehead. Wanda then went to the battlefield with his powerful magic power.
Unfortunately, she had to disappear because of Thanos' snap. In Avengers: Endgame, Wanda exits a portal with the rest of the Avengers that Doctor Strange opened. They then complete the quest to defeat Thanos. Elizabeth Olsen's popularity increased dramatically when she joined the Marvel Cinematic Universe.
Wind River
Release year : 2017
Genre: Crime, Drama, Mystery
Production : Acacia Filmed Entertainment, Savvy Media Holdings, The Fyzz Facility
Directed by: Taylor Sheridan
Actors: Kelsey Asbille, Jeremy Renner, Julia Jones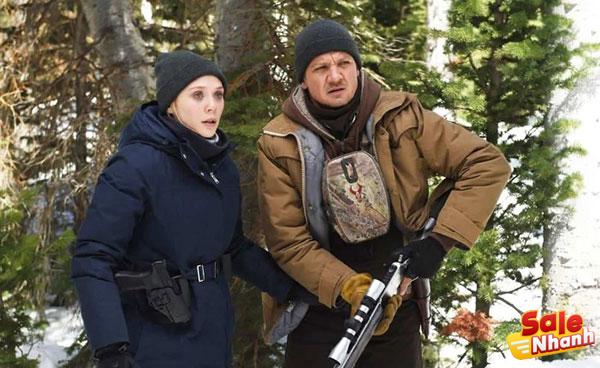 WIND RIVER is a mystery thriller that was released in 2017. Not alone, Elizabeth in this movie is also paired with her MCU co-star, Jeremy Renner. Elizabeth Olsen plays an FBI agent named Jane Banner, who is tasked with unraveling a murder mystery in a snowy region. Together with Cory Lambert played by Jeremy Renner, Jane Benner takes turns collecting clues to uncover this gruesome case.
Martha Marcy May Marlene
Release year: 2011
Genre: Drama, Mystery, Horror
Production: Borderline Films , This Is That
Directed by: Sean Durkin
Cast: Elizabeth Olsen, John Hawkes, Sarah Paulson, Hugh Dancy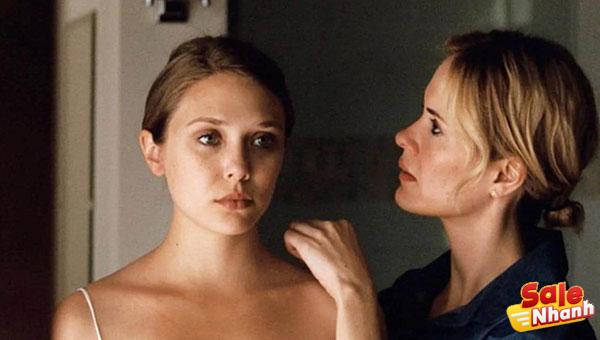 Martha Marcy May Marlene is a psychological thriller starring Elizabeth Olsen as Martha, a young woman whose life is suddenly shattered trying to return to normal after escaping from a cult and its charismatic leader (John Hawkes). When she asks for help from her estranged sister Lucy (Sarah Paulson) and her brother-in-law (Hugh Dancy), Martha can't and doesn't want to reveal the truth about her disappearance. As her memories trigger the terrifying paranoia that her old cult may still be pursuing her, the line between illusion and reality begins to blur for Martha.
Ingrid Goes West
Release year : 2017
Genre: Comedy, Drama
Produce : Star Thrower Entertainment, Mighty Engine, 141 Entertainment
Directed by: Matt Spicer
Actors: Aubrey Plaza, Elizabeth Olsen, O'Shea Jackson Jr.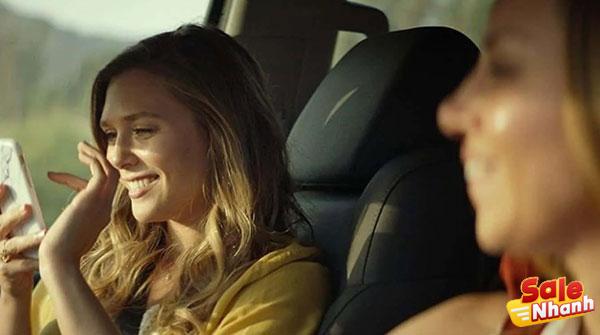 Elizabeth Olsen's next best film was Ingrid Goes West, in which she played Taylor Sloane who became the object of Ingrid Thorburn's obsession in Aubrey Plaza. Ingrid Goes West tells the story of Ingrid Thorburn (Aubrey Plaza), a mentally unstable girl.
One day, Ingrid finds a celebrity named Taylor Sloane (Olsen) and becomes obsessed with her. Ingrid then finds various ways to get close to Taylor in real life. Plaza and Olsen's performance in the lead role in Ingrid Goes West received critical acclaim. As a narcissistic celebrity, you can see Olsen's appearance is different from other movies.
Avengers: Age of Ultron
Release year: 2015
Genre: Action , Adventure , Science Fiction , Superhero , War
Production: Marvel Studios, Walt Disney Pictures
Directed by: Joss Whedon
Cast: Chris Evans Robert Downey, Jr. Chris Hemsworth, Mark Ruffalo, Scarlett Johansson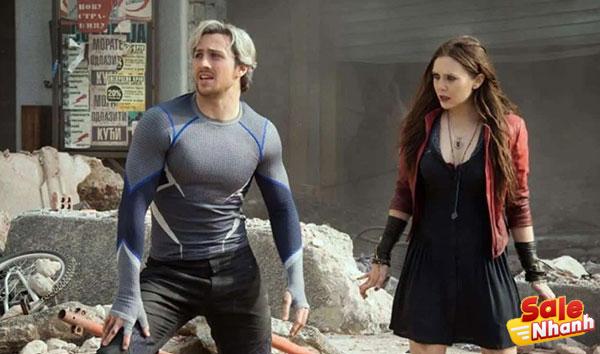 After appearing in the post-production of Captain America: The Winter Soldier, Elizabeth Olsen made her Marvel Cinematic Universe (MCU) debut as Wanda Maximoff / Scarlet Witch in this film. He, along with his brother Pietro Maximoff (Quicksilver) and Ultron plan to defeat the Avengers. His mission changes when he learns of Ultron's crimes and joins the members of the superheroes.
The Avengers: Age of Ultron ended successfully, grossing over $1.4 billion globally and becoming the fifth highest-grossing film worldwide. After starring in this film, Elizabeth Olsen still participates in other MCU films. He has starred in the films Captain America: Civil War (2015), Avengers: Infinity War (2018) and Avengers: Endgame (2019). In 2022, Lizzie will reprise her role as Wanda aka Scarlet Witch in the second sequel, Doctor Strange: In the Multiverse of Madness and the TV series WandaVision, which opens in 2021.
Kill Your Darlings
Release year : 2013
Genre: Biography, Drama, Romance
Production : Killer Films, Benaroya Pictures, Outpost Studios
Directed by: John Krokidas
Actors: Daniel Radcliffe , Dane DeHaan, Michael C. Hall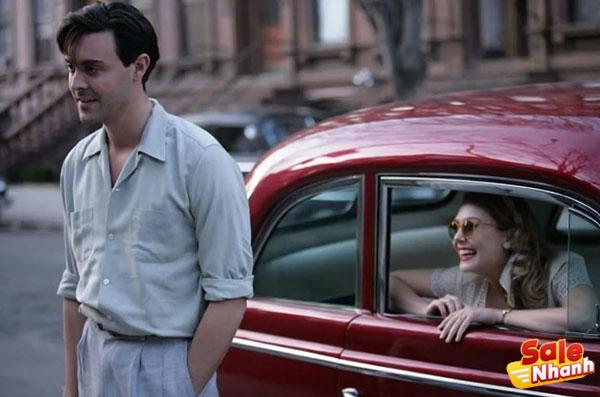 Away from the Harry Potter wizard boy image, Daniel Radcliffe stole the show at the premiere of his latest film 'Kill Your Darlings' at the 2013 Sundance Film Festival, 'Kill Your Darlings' tells the true story about the murder of David Kammerer in 1944.
The case later helped develop a generation of poets in the 1950s era. The character Allen Ginsberg, played by Daniel, is a famous gay poet and activist. The story begins with Ginsberg's relationship with Lucien Carr and Jack Keouac.
Godzilla
Release year : 2014
Genre: Action, Adventure, Science Fiction
Producer: Warner Bros., Legendary Entertainment, Disrupt Entertainment
Directed by: Gareth Edwards
Actors: Aaron Taylor-Johnson, Elizabeth Olsen, Bryan Cranston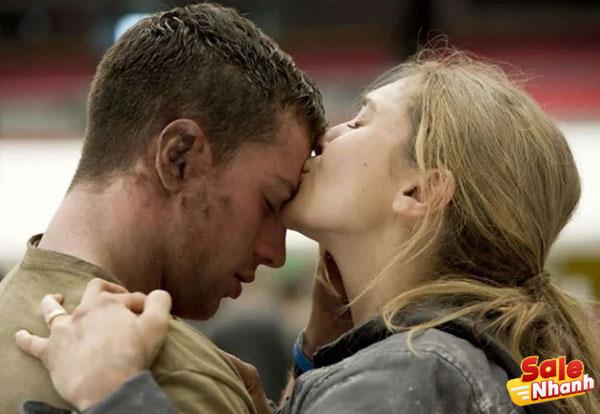 This film is a reboot of the Japanese version of Godzilla (Gojira) produced by Toho, and a remake of the 1998 Hollywood film. In this film, a soldier named Ford Brody tries to find a wife. her, Elle Brody (Elizabeth Olsen) and their child. The two get caught up in a gunfight and battle between Godzilla and two giant monsters. Godzilla, which aired in 2018, was a box office hit, grossing $524 million worldwide.
The film then received a sequel through Godzilla: King of the Monsters on May 31, 2019 and Godzilla vs. Kong, will premiere on November 20, 2020. For her role in this film, Elizabeth Olsen was nominated for a Teen Choice Award in the category of Choice Movie: Breakout Star 2014.
Doctor Strange in the Multiverse of Madness
Release year: 2022
Genre: Action , Adventure , Fantasy
Produce: Marvel Studios
Directed by: Sam Raimi
Cast: Benedict Cumberbatch, Elizabeth Olsen, Chiwetel Ejiofor, Benedict Wong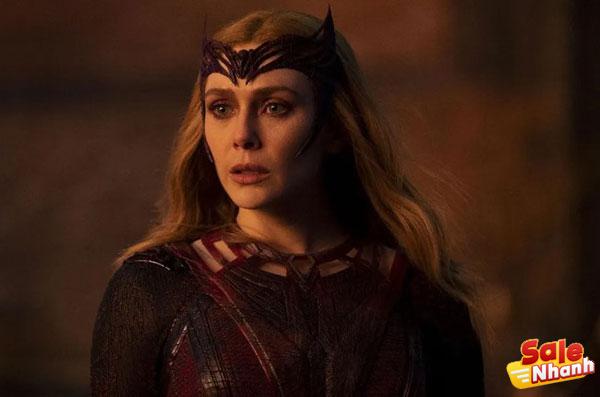 In this movie, Wanda Maximoff becomes a villain with her magical powers chasing America Chavez to various universes. He wants to use America Chavez's powers to travel to another universe to reunite with his two dead sons. She also transforms into the Scarlet Witch and uses the dark powers of the Darkhold book.
Among the Avengers, Scarlet Witch is the superhero possessing the most terrible power. Hardly anyone can defeat him, even Doctor Strange is powerless against him. This movie is a direct continuation of the WandaVision series that aired on Disney+, so Wanda's feelings of mourning are still conveyed and felt deeply.
After destroying Mount Wundagore and sacrificing himself, does Wanda Maximoff's story end here? There's still a lot of speculation and there's still a lot that will happen in the next MCU movies. Elizabeth Olsen returned to perform extremely well and received a lot of praise. She shows Wanda's different emotions well in every scene.
It started with grief, threats, darkness, and confusion when he realized that his two sons in another universe didn't want to recognize him. Even the impression of horror built by Sam Raimi was very well expressed by Olsen. Through sharp eyes, scary and terrifying impressions can be displayed at the same time.
Kodachrome
Release year : 2018
Genre: Drama
Production : 21 Laps Entertainment, Gotham Group, Motion Picture Capital, Twentieth Century Fox
Directed by: Mark Raso
Actors: Ed Harris, Jason Sudeikis, Elizabeth Olsen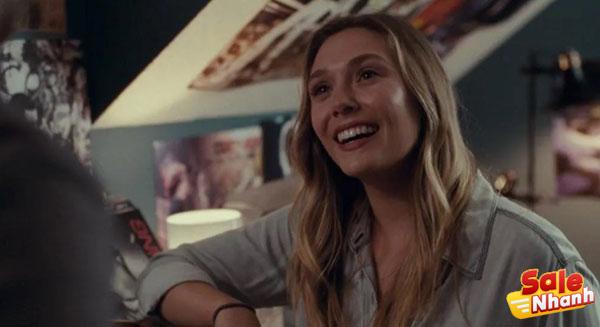 In this indie film she produced, Elizabeth Olsen plays Zooey, Ben's nurse. He's on the road with Ben and Matt, Ben's son whom he hasn't seen in a long time. Their only goal was to print old photographs of Ben that were still in Kodachrome roll form.
They're chasing time before the last store in Kansas closes. Zooey develops a close relationship with Matt and defends him when he is scolded by Ben for not getting a contract with a famous band. As a result, Zooey was fired and chose to go to New York to break up with them.
Liberal Arts
Release year : 2012
Genre: Comedy, Drama, Romance
Production : BCDF Pictures, Strategic Motion Ventures, Tom Sawyer Entertainment
Directed by: Josh Radnor
Actors: Josh Radnor, Elizabeth Olsen, Zac Efron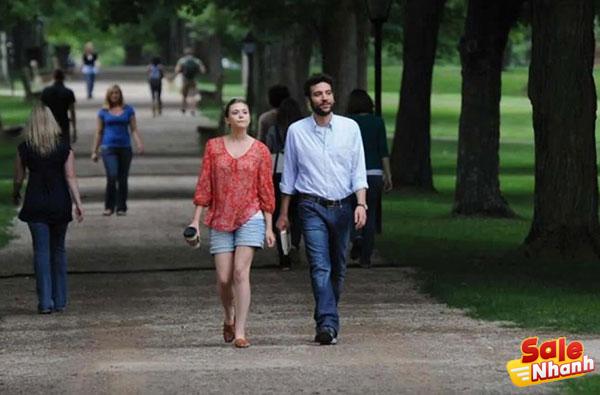 Liberal Arts is a romantic comedy-drama film directed, written, and starring Josh Radnor. The story revolves around a 35-year-old man named Jesse (Josh Radnor) who has a romantic relationship with a 19-year-old college student named Zibby (Elizabeth Olsen). This film was later screened successfully when it premiered at the 2012 Sundance Film Festival.
In addition to Radnor and Olsen, Liberal Arts also stars other supporting actors such as Zac Efron, Richard Jenkins, Allison Janney and Elizabeth Reaser. Upon its initial release, the film received variously positive reviews by having average reviews on the Metacritic website. Meanwhile, Rotten Tomatoes gives it a 70% rating based on 104 reviews from critics.
Oldboy
Release year: 2013
Genre: Action, Crime, Mystery, Neo-Noir, Horror
Production: 40 Acres and a Mule Filmworks , Good Universe , Vertigo Entertainment
Directed by: Spike Lee
Cast: Josh Brolin, Elizabeth Olsen, Elvy Yost, Sharlto Copley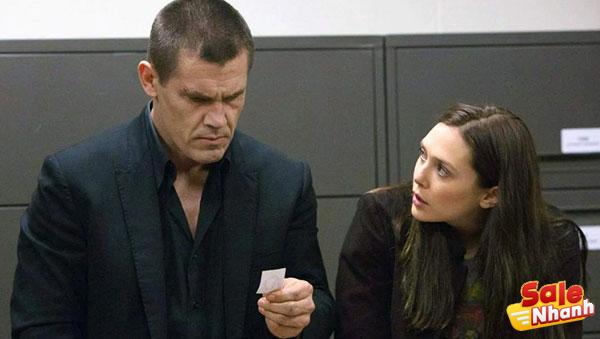 Joe Doucett is a man full of vengeance. Now, he is determined to find out who kidnapped him and imprisoned him for 20 years for unknown reasons. He then meets a girl who sympathizes with him named Marie Sebastian (Elizabeth Olsen). The two then work together to solve the mystery of existence until they find the figure of the man they are looking for.
Oldboy itself is a remake of the 2003 Korean film with the same title. Both versions of this film are based on the Japanese manga of the same name. This novel action thriller is directed by Spike Lee, and stars Josh Brolin, Elizabeth Olsen, Sharlto Copley and Samuel L. Jackson.
Silent House
Release year : 2011
Genre: Drama, Horror, Mystery
Production : Elle Driver, Tazora Films
Directed by: Chris Kentis, Laura Lau
Actors: Elizabeth Olsen, Adam Trese, Eric Sheffer Stevens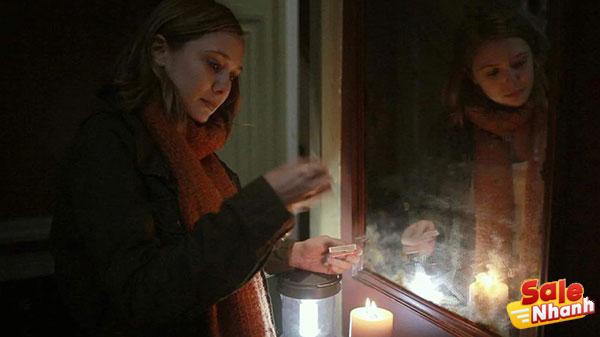 Sarah (Elizabeth Olsen) is trapped in a house that belongs to her family. It was locked with no way out. As her panic began to rise, a terrible terror slowly emerged to haunt her in the house. The Story of the Silent House is a remake of the Uruguayan film La Casa Muda based on true events in a village in Uruguay in the 1940s.
This film presents a sense of tension wrapped up in the psychological horror genre. Silent House went straight to number 5 at the box office and grossed $6.6 million in the week following its release. Previously, Silent House was screened at the 2011 Sundance Film Festival in the framework of Park City at Midnight.
I Saw the Light
Release year : 2015
Genre : Biography, Drama, Music
Produce : BRON Studios, RatPac Entertainment
Directed by: Marc Abraham
Actors: Tom Hiddleston, Elizabeth Olsen, Maddie Hasson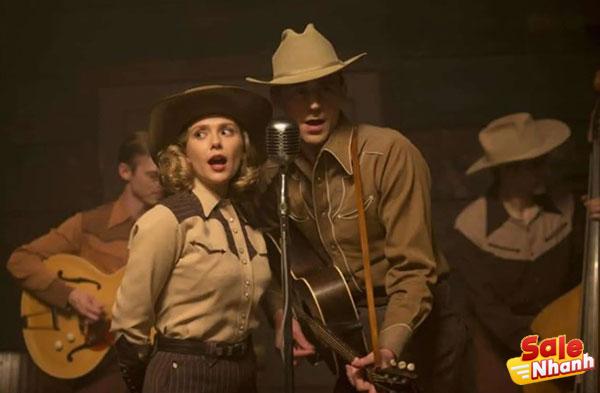 Elizabeth Olsen and Tom Hiddleston are the two main stars in this film. I Saw the Light is a biographical film directed and produced by Marc Abraham. Here, Tom plays a legendary country musician named Hank Williams, and Elizabeth Olsen becomes his first wife named Audrey Williams. The plot of this drama focuses on Hank's musical career journey from his rise to fame until his death at a young age. On the other hand, this movie also tells about his family life with his unfaithful wife.
I Saw the Light is adapted from a book called Hank Williams: The Biography by Colin Escott, George Merritt and William MacEwen. The film's premiere was released during the Special Presentations section of the 2015 Toronto International Film Festival. Now, before you wait for the release of Elizabeth Olsen's latest work, you can first check out the list of the best. The movie was featured above. Salenhanh.com wish you a happy and fun viewing!
Salenhanh – Product review blog
Address: 115 Nguyen Van Qua, Tan Hung Thuan Ward, District 12, Ho Chi Minh City
Website: https://salenhanh.com
Mail: Salenhanh.com@gmail.com
#salenhanh #Reviewsalenhanh