To be a character actor who can best express himself in exploring his character takes a lot of experience and great sincerity in the acting world. Denzel Washington, one of the famous character actors, from a young age was forged in the world of theater so he has a good acting background.
Over the course of his career, he received a Tony Award for his achievements in the theatrical world. Born in New York in 1954, young Denzel Washington became interested in acting when he joined summer theater in Maryland.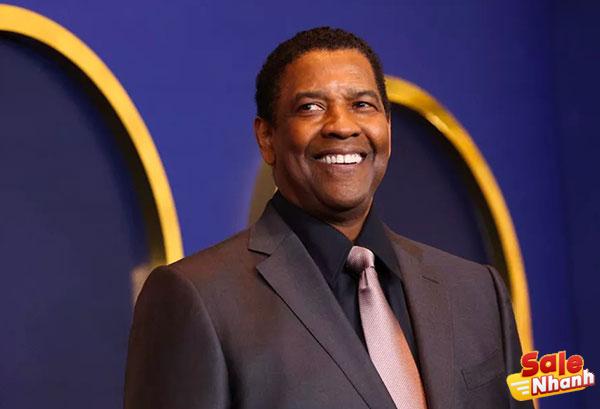 Since then, he began appearing on the stage and landed a role in a television series. It didn't take long for him to land a role in a feature film, albeit on a small scale.
Through this article, we take a look at Denzel Washington's brilliant career journey with many successful films in which he has starred. Among them are many Oscar-winning dramas, others are big productions, high commercial value, but still class thanks to the performance of Denzel Washington.
Let 's take a look at the top best movies with the participation of Denzel Washington with Salenhanh Movies
Training Day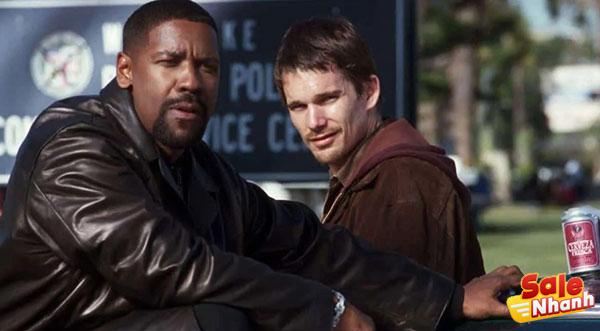 Released: 2001
Genre: Horror, Crime
Directed by: Antoine Fuqua
Actors: Denzel Washington, Ethan Hawke, Scott Glenn
Production company: Village Roadshow Pictures, Outlaw Productions
This exciting crime thriller from Antoine Fuqua earned Denzel Washington the Academy Award for Best Actor. In particular, the character he plays is a police officer who commits corruption and sometimes fails to do his job according to police procedures. This has caused embarrassment for his new partner, played by Ethan Hawke.
With this Oscar, Denzel Washington became the second African-American actor to win the Academy Award for Best Actor after Sidney Poitier. Indeed, Denzel Washington's appearance in this film is quite different from his acting in previous films, he appears completely natural with the character he brings.
The Hurricane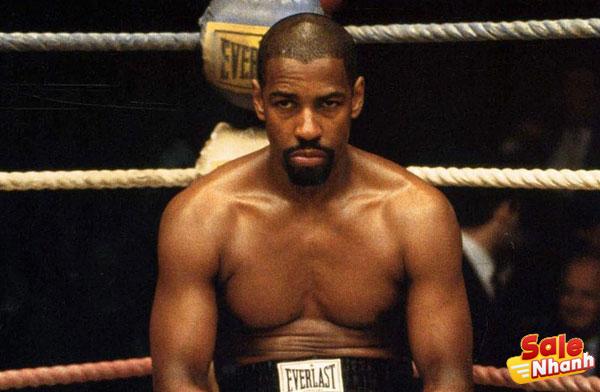 Released: 1999
Genre: Sports, Drama
Directed by: Norman Jewison
Actors: Denzel Washington, John Hannah, Deborah Kara Unger
Production company: Beacon Pictures
In the drama about a boxer arrested for murder, Denzel Washington returns to play a real person in human history. Rubin "Hurricane" Carter is found not guilty and not guilty of murder. The story was adapted from Rubin Carter's own autobiography and a non-fiction book dealing with the case.
Once again Denzel Washington was nominated for an Oscar in the category of Best Actor and for the second time he still could not bring himself the prestigious trophy in the world cinema. But that is also enough to prove his acting skills in the movie that is said to have many points of contradiction to the truth and is opposed by the parties involved in the case.
Glory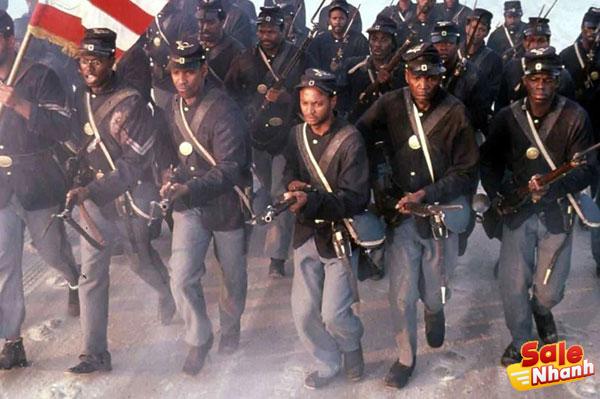 Released: 1989
Genre: War, Drama
Directed by: Edward Zwick
Actors: Matthew Broderick, Denzel Washington, Cary Elwes, Morgan Freeman
Production company: Freddie Fields Productions
Robert Gould Shaw first led an all-African-American infantry force in the Civil War on the same side as the Confederate Army. One of the soldiers is Private Silas Tripp played by Denzel Washington who is very impressive. For his hard work, Denzel Washington won an Oscar in the category of Best Supporting Actor.
The film features a story based on Colonel Shaw's collection of letters, Peter Burchard's novel One Gallant Rush, and a collection of photographs from Massachusetts' 54th Volunteer Infantry monument, focusing on the heroic actions of these soldiers at the battle of the Fortress. Wagner. Director Edward Zwick brought this film to life with a beautiful cinematography choreography with musical accompaniment by James Horner.
Malcolm X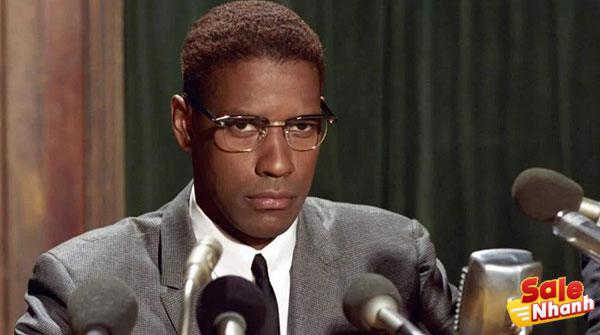 Released: 1992
Genre: Drama
Directed by: Spike Lee
Actors: Denzel Washington, Angela Bassett, Albert Hall
Production company: 40 Acres and a Mule Filmworks
This classic biopic depicts the key stories in Malcolm X's life. Beginning with his life of crime, his time in prison, his conversion to Islam, his career in the organization Nation of Islam to declare themselves.
Not only that, this movie also follows his marriage to Betty X, pilgrimage to Mecca, which renewed his view of white people, until he is killed on the 21st. February 1965.
In one of the biggest roles in the film, Denzel Washington maximized his acting ability as Malcolm X and was nominated for an Academy Award in the category of Best Actor. Although the length of this Spike Lee film is quite long, 202 minutes, we will not tire of making it, even more interested in this character of the Muslim activist in America.
Flight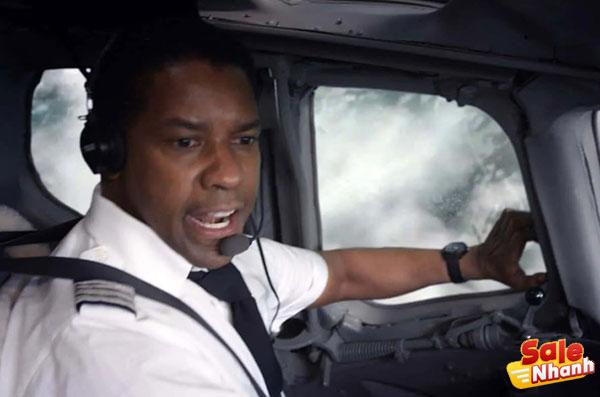 Released: 2012
Genre: Drama, Horror
Directed by: Robert Zemeckis
Actors: Denzel Washington, Don Cheadle, Kelly Reilly
Production company: Parkes + McDonald Imagenation, ImageMovers
This Robert Zemeckis film tends to explore the psychological rather than the horror aspect. Where the pilot's silhouette is forced to land and all his passengers survive, he becomes a hero at first, but then there are some strange things about him during the investigation of the case. this accident.
Being nominated in the category of Best Actor at the Academy Awards proves that the quality of Denzel Washington's performance in this film is very good and deserves to be appreciated. His unpredictable personality, whether he's being honest or keeping a truth about himself, makes us wonder throughout the movie about this character's true personality.
Fences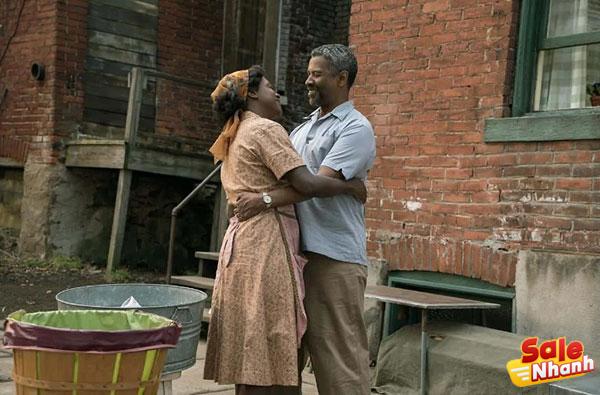 Released: 2016
Genre: Drama
Directed by: Denzel Washington
Actors: Denzel Washington, Viola Davis, Stephen McKinley
Production companies: Bron Creative, Macro Media, Escape Artists, Scott Rudin Productions
The film, based on August Wilson's Pulitzer Prize-winning theatrical performance, is a simple family drama that spans years with all of its problems, especially that between father and son.
Denzel Washington and Viola Davis have revived the characters they brought on Broadway in 2010 back to the big screen.
In this film, in addition to playing the role of father Troy Maxson, Denzel Washington also acts as director and producer. At the Academy Awards, the film received four Academy Award nominations, including Best Actor for Denzel Washington and Best Picture. But who took home the Oscar for Viola Davis as Best Supporting Actress.
Roman J. Israel, Esq.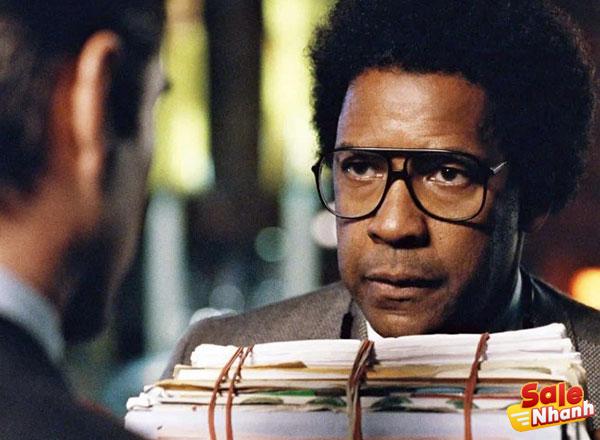 Released : 2017
Genre: Crime, Drama, Horror
Directed by: Dan Gilroy
Actors: Denzel Washington, Colin Farrell, Carmen Ejogo
Production company: Columbia Pictures, Macro Media, Topic Studios, Cross Creek Pictures, Bron Creative, The Culture China / Image Nation Abu Dhabi Content Fund, Escape Artists
Being a lawyer gives Roman J. Israel (Denzel Washington) the courage to change the justice system. His image as an idealistic lawyer exposes him to various unfortunate events.
These events lead to a crisis in his life. Will Roman continue to uphold his ideals and ambitions? Or did the lawyer not make it through the crisis? Find the answer in the movie "Roman J. Israel, Esq."
Cry Freedom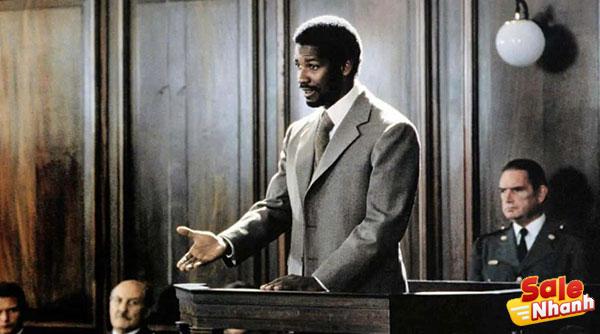 Released: 1987
Genre: Drama, History
Directed by: Richard Attenborough
Actors: Kevin Kline, Penelope Wilton, Denzel Washington
Production company: Marble Arch Productions
Donald Woods, a South African journalist, is forced to leave his country of birth after attempting to investigate the death of his friend, black activist Steve Biko. Political drama based on the true story of Steve Biko written by Donald Woods and directed by Richard Attenborough and starring Denzel Washington as Steve Biko and Kevin Kline as Donald Woods.
Denzel Washington's soulful performance earned him his first Academy Award nomination in the Best Supporting Actor category. This film is responsible for controlling his acting career in the world of cinema. After the success of this movie, many big producers then used their talents to appear in big budget movies.
American Gangster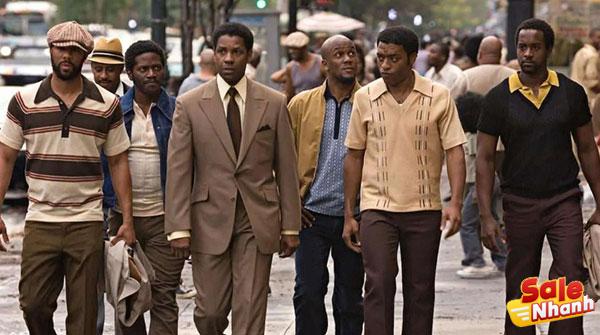 Released: 2007
Genre: Crime, Drama
Directed by: Ridley Scott
Actors: Russell Crowe, Denzel Washington, Chiwetel Ejiofor, Cuba Gooding Jr.
Production companies: Imagine Entertainment, Scott Free Productions, Relativity Media
In this movie that smells of crime, gangsters and drugs, Denzel Washington returns to play a real character, that is Frank Lucas, a drug dealer who specializes in smuggling the best heroin from Vietnam to Vietnam. America adopts coffins of soldiers who died in war in a conflict-ridden country located in Southeast Asia. this.
Despite much criticism from the original characters, especially Frank Lucas himself and the detective Richie Roberts who managed to catch the drug lord, the film was still enjoyed by the majority of film critics and audiences. fake world praise. The main factor is Denzel Washington's good acting with Russell Crowe that makes this movie well worth listening to.
Remember the Titans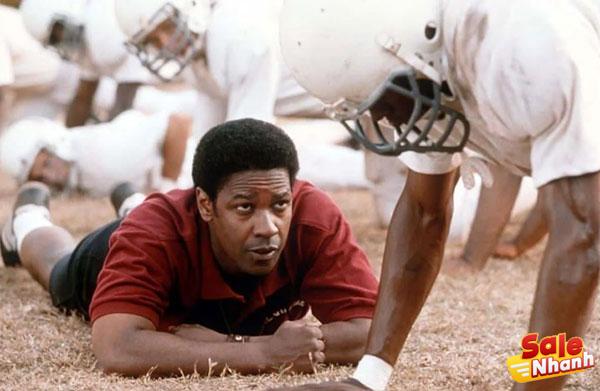 Release: 2000
Genre: Sports, Drama
Directed by: Boaz Yakin
Actors: Denzel Washington, Will Patton, Donald Faison
Production companies: Walt Disney Pictures, Jerry Bruckheimer Films, Technical Black Films
One of Disney's best sports dramas, this story follows Herman Boone, an American football coach who combines white and black players on his team to achieve many victories while at the same time erasing the problems of racism and discrimination in the world of sports.
The film's soundtrack featuring hits from the 1970s also adds to the film's sense of being more condensed for its era. The film, produced by Jerry Bruckheimer, also earned high revenue, in the US alone, this film reached the box office with an income of $ 119 million from a film production budget of only $ 30 million.
Philadelphia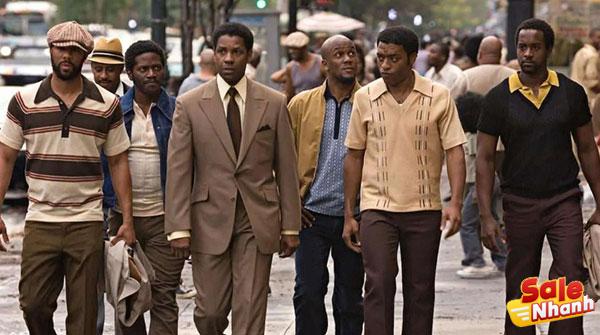 Released : 1993
Genre: Drama
Directed by: Jonathan Demme
Actors: Tom Hanks , Denzel Washington, Roberta Maxwell
Production company : Clinica Estetico
Two veteran actors Tom Hanks and Denzel Washington gather in the movie "Philadelphia". This movie is about the HIV/AIDS century disease, which at that time became a disease that shook the world. More or less this film is about the community's stigma against people living with HIV/AIDS.
Andrew Beckett (Tom Hanks) is a prominent attorney at a law firm in Philadelphia. Beckett is a gay man living with his same-sex lover, Miguel Alvarez (Antonio Banderas). Not only is there a secret that Beckett keeps, he also has another, that he has HIV/AIDS.
As skillful as when hiding the body, surely one day he will smell it. The Beckett surveillance law firm had heard Beckett's secret rumors, especially about his being an HIV/AIDS sufferer. Beckett was eventually fired, citing the loss of important files.
Beckett, who felt no guilt and abuse, ended up taking his law firm to court. On the other hand, a lawyer named Joe Miller (Denzel Washington) is moved to help Beckett. Even though he refused because Miller was gay, his heart still broke when he saw Beckett being treated unfairly.
Man on Fire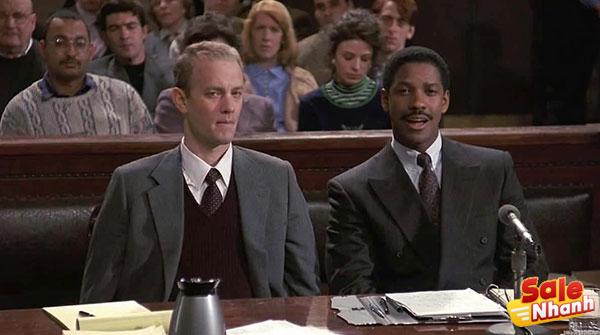 Released: 2004
Genre: Action, Drama
Directed by: Tony Scott
Actors: Denzel Washington, Dakota Fanning, Christopher Walken
Production companies: Regency Enterprises, Scott Free Productions
In this action thriller from director Tony Scott, Denzel Washington plays John Creasy, a former CIA agent and Marine who becomes a bodyguard for a wealthy family. One day, the owner's daughter was kidnapped and with all his strength, he also found the group that had committed the act and intended to destroy it.
The action scenes are simple but quite epic and the chemistry between Denzel Washington and child actress Dakota Fanning is the main strength of the film, this is the second adaptation of the novel by AJ Quinnell, published in 2005. 1980. Although he did not say much, Denzel Washington still showed a charming acting.
Inside Man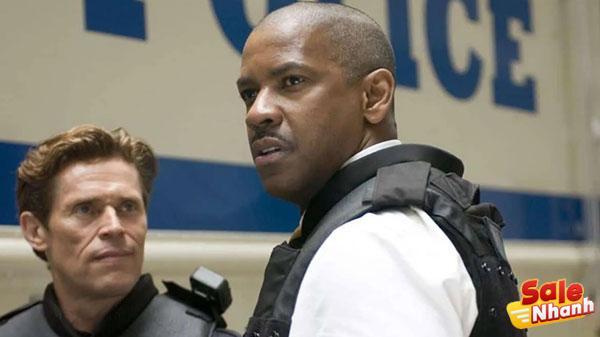 Released : 2006
Genre: Crime, Drama, Mystery
Directed by: Spike Lee
Actors: Denzel Washington, Clive Owen, Jodie Foster
Production company: Universal Pictures, Imagine Entertainment, 40 Acres and a Mule Filmworks
Banks in the area of ​​Wall Street and Broadway are robbed by a group of cunning robbers led by Dalton Russell (Clive Owen). Dozens of people were held hostage inside the bank building. The situation was tense and police surrounded the building.
Cornered and unable to get out, the robbers persisted in taking the victim hostage in the bank. Since the police cannot negotiate with the robbers, the head of the bank hires detective Keith Frazier (Denzel Washington) to negotiate with Russell.
The Great Debaters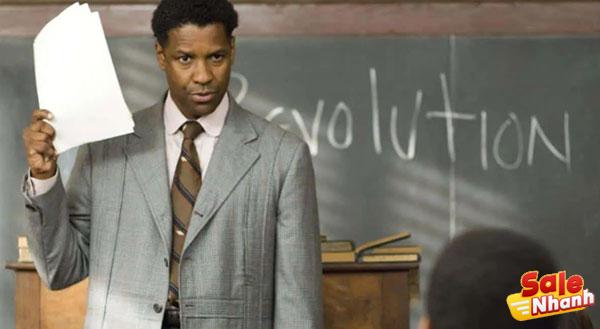 Released : 2007
Genre: Biography, Drama, Romance
Directed by: Denzel Washington
Actors: Denzel Washington, Forest Whitaker, Kimberly Elise
Production company : Harpo Productions
1935 was a time when the United States experienced an economic recession and the problem of apartheid. At the same time, a black instructor at the Wiley, Texas campus – Melvin B. Tolson (Denzel Washington) – formed a debate group of four students.
The debate team founded by Tolson has become a black horse in the now burgeoning debate competition. Who would have thought that a debate team from a campus located in an area with a bleak history of racism would win over a group from Harvard University.
Crimson Tide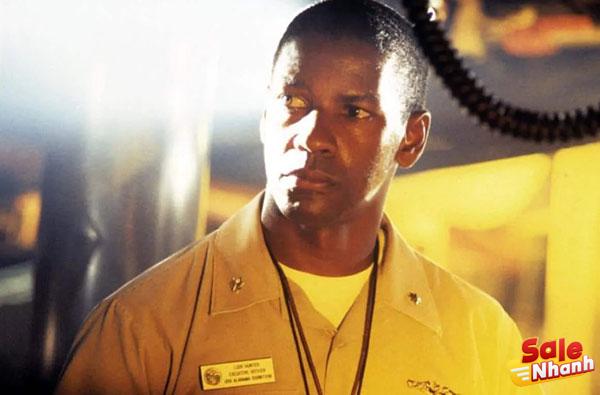 Released : 1995
Genre: Action, Drama, Horror
Directed by: Tony Scott
Actors: Gene Hackman, Denzel Washington, Matt Craven
Production company : Hollywood Pictures, Don Simpson / Jerry Bruckheimer Films
The nuclear submarine USS Alabama is at sea carrying several ballistic missiles. The voyage is led by Captain Frank Ramsey (Gene Hackman), a senior naval officer who is always in command.
At the same time, Alabama's first officer suffered appendicitis and was unable to sail with the captain. Finally, a young officer, Commander Ron Hunter (Denzel Washington) is chosen as his successor. Hunter is someone who always considers whether the orders of his superiors are appropriate or not.
The differences in the leadership models of Ramsey and Hunter turned them into enmity when an international crisis arose when a Russian nuclear base was seized by Anti-American rebels. The submarine was put in a state of emergency, but the messages they received were cut off. With a limited number of orders and information, Ramsey and Hunter battle to make the best decision.
Unstoppable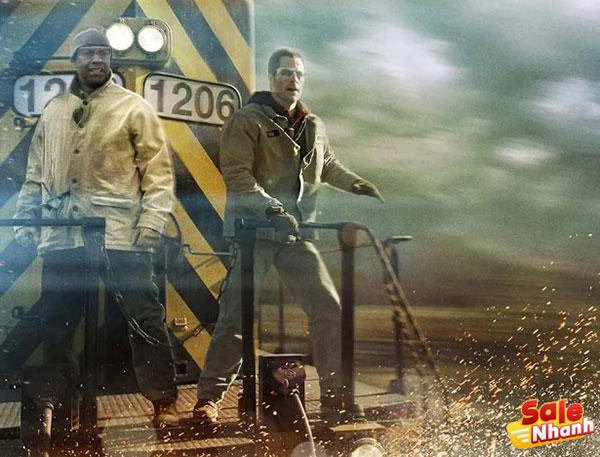 Released : 2010
Genre: Action, Horror
Directed by: Tony Scott
Actors: Denzel Washington, Chris Pine, Rosario Dawson
Production companies: Dune Entertainment, Scott Free Productions, Prospect Park, Millbrook Farm Productions
Denzel Washington wouldn't be his name if he weren't in thrillers. In 2010, Washington co-starred with handsome actor Chris Pine in an action-thriller film, "Unstoppable".
Synopsis of this film tells the story of Will (Chris Pine), a young employee at a railway company. The new employee position makes Will always receive derision from the old employee. When Will has to pair up with Frank (Denzel Washington), a mechanical conductor who has worked in the railroad world for 18 years, the two don't really get along.
One day, due to the carelessness of one of the conductors, an unmanned train carriage was running at high speed. Events that can cause harm to others. Inevitably, Frank and Will must work together to stop the train before it carries many victims.
Devil in a Blue Dress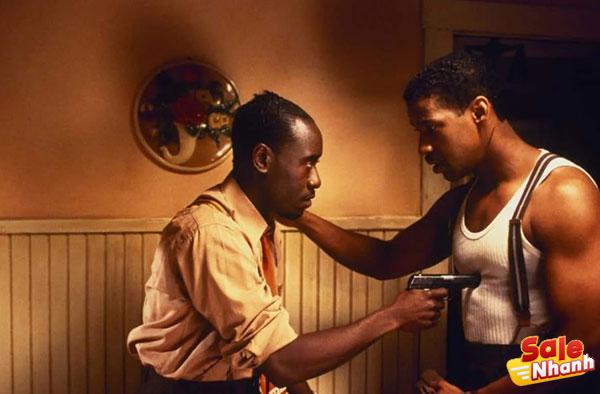 Released : 1995
Genre: Crime, Drama, Mystery
Directed by: Carl Franklin
Actors: Denzel Washington, Tom Sizemore, Jennifer Beals
Production company: TriStar Pictures, Clinica Estetico, Mundy Lane Entertainment
Set in 1948 Los Angeles, Easy Rawlins (Denzel Washington) has just been fired from Champion Aircraft. Meanwhile Easy still needed money to pay off his mortgage.
In the midst of frantically looking for a new job, Easy gets a seemingly simple job. He is tasked with finding a woman named Daphne Monet (Jennifer Beals). Daphne is the mistress of a former Los Angeles mayoral candidate. Of course Easy will be rewarded with some money if it finds Daphne.
After accepting the job, Easy began his search. Unfortunately, a seemingly easy mission turns Easy into thorny problems, meets confusing new people, and makes himself almost a target for the police.
Courage Under Fire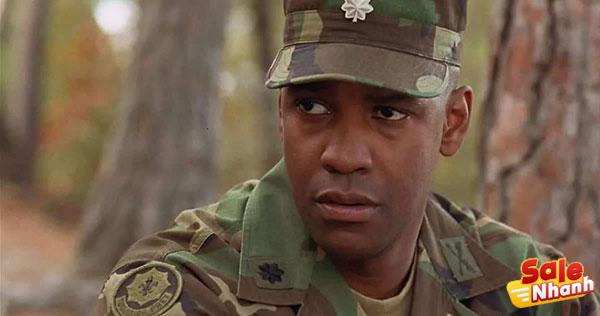 Release : 1996
Genre: Action, Drama, Mystery
Directed by: Edward Zwick
Actors: Denzel Washington, Meg Ryan, Lou Diamond Phillips
Production company: Davis Entertainment, Joseph M. Singer Entertainment, Friendly Films, Fox 2000 Pictures
Nathaniel Serling (Denzel Washington) là một trung tá đã quen chiến đấu trên chiến trường. Tuy nhiên, vì anh đã mắc một sai lầm trong cuộc chiến khiến người bạn và đồng minh của mình thiệt mạng, Serling cuối cùng chỉ làm việc sau bàn giấy.
Một trong những nhiệm vụ mới mà Serling phải thực hiện là điều tra tư cách của Đại úy Emma Walden (Meg Ryan), phi công trực thăng đã chết ở Iraq và trở thành người phụ nữ đầu tiên nhận được Huân chương Danh dự . Serling được yêu cầu kiểm tra xem Emma Walden có thực sự xứng đáng với danh hiệu này hay không.
Trong cuộc điều tra của mình, Serling đã tìm thấy những sự thật khiến anh ấy đầy hoang mang. Hơn nữa, Serling phát hiện ra sự thật rằng thuyền trưởng không bị giết trong một tai nạn trên chiến trường, mà là vì sự phản bội của chính người của mình.
The Manchurian Candidate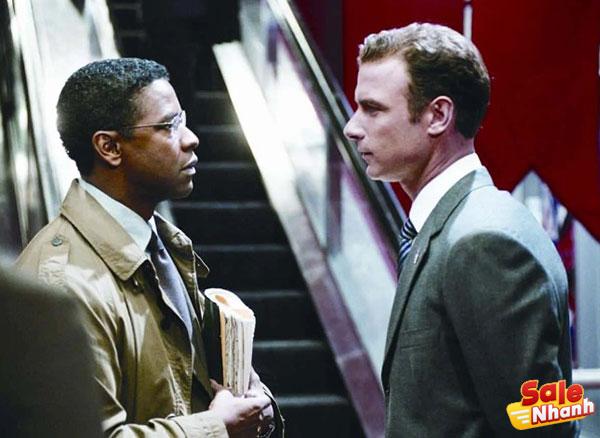 Released : 2004
Genre: Drama, Mystery, Science Fiction
Directed by: Jonathan Demme
Actors: Denzel Washington, Liev Schreiber, Meryl Streep
Production company : Scott Rudin Productions
Commander Ben Marco (Denzel Washington) commands an American military force during the 1991 Gulf War. While conducting an operation in Iraq, they are suddenly attacked and some of them are kidnapped. and forced to run a program like brainwashing.
A year after the kidnapping, Sergeant Raymond Shaw (Liev Schreiber) is rewarded for his success in freeing his comrades kidnapped in Iraq. Marco doubts whether the kidnapping really happened or Shaw is just using something for his own gain.
The Mighty Quinn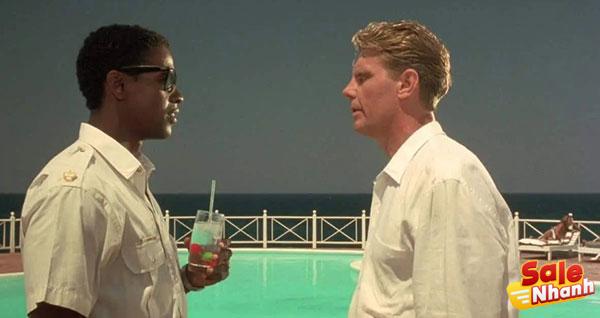 Released : 1989
Genre: Action, Crime, Drama
Directed by: Carl Schenkel
Actors: Denzel Washington, Robert Townsend, James Fox
Production company : A&M Films
Xavier Quinn (Denzel Washington) has a job as a police officer. However, recently his name has become associated with crimes committed by his childhood friend, Maubee (Robert Townsend). Maubee is involved in a case of murder and theft of a suitcase containing 10 thousand dollars.
Quinn is in a dilemma. He must be clear on his name, but on the other hand catching Maubee is a difficult thing. Quinn could be in a more complicated situation when it comes to catching Maubee.
An actor of Denzel Washington's stature will certainly have a bright future and will most likely stay in the movie industry for the rest of his life. In addition, he was able to direct films and become a producer, further cementing his mark as a filmmaker with a high dedication to cinema.
For his stellar acting record playing many real-life characters, as can be seen in the list above, Denzel Washington earned an honorary doctorate from his alma mater, Fordham University.
In addition, he holds an honorary doctorate in the humanities from Morehouse College. This further strengthens Denzel Washington's position in the public eye as a talented and intelligent filmmaker.
Salenhanh – Product review blog
Address: 115 Nguyen Van Qua, Tan Hung Thuan Ward, District 12, Ho Chi Minh City
Website: https://salenhanh.com
Mail: Salenhanh.com@gmail.com
#salenhanh #Reviewsalenhanh