Christopher Plummer is a senior actor born in Toronto on December 13, 1929. Plummer began his acting career through the Broadway theater in 1953. It was not until 1958 that he entered the world. movie world with a small role in Sidney Lumet's film Stage Struck. After starring in one more film, then Plummer became more involved in the world of television.
For six years, Plummer played a variety of roles in numerous television series and television series. It wasn't until 1965 that he began his return to the world of cinema through The Fall of the Roman Empire, which at the time was one of the highest-budget films. Here we present 15 of the best films he has starred in, in which he broke two records at the Oscars. Let's take a look at the best movies of actor Christopher Plummer with Salenha Movie
The Sound of Music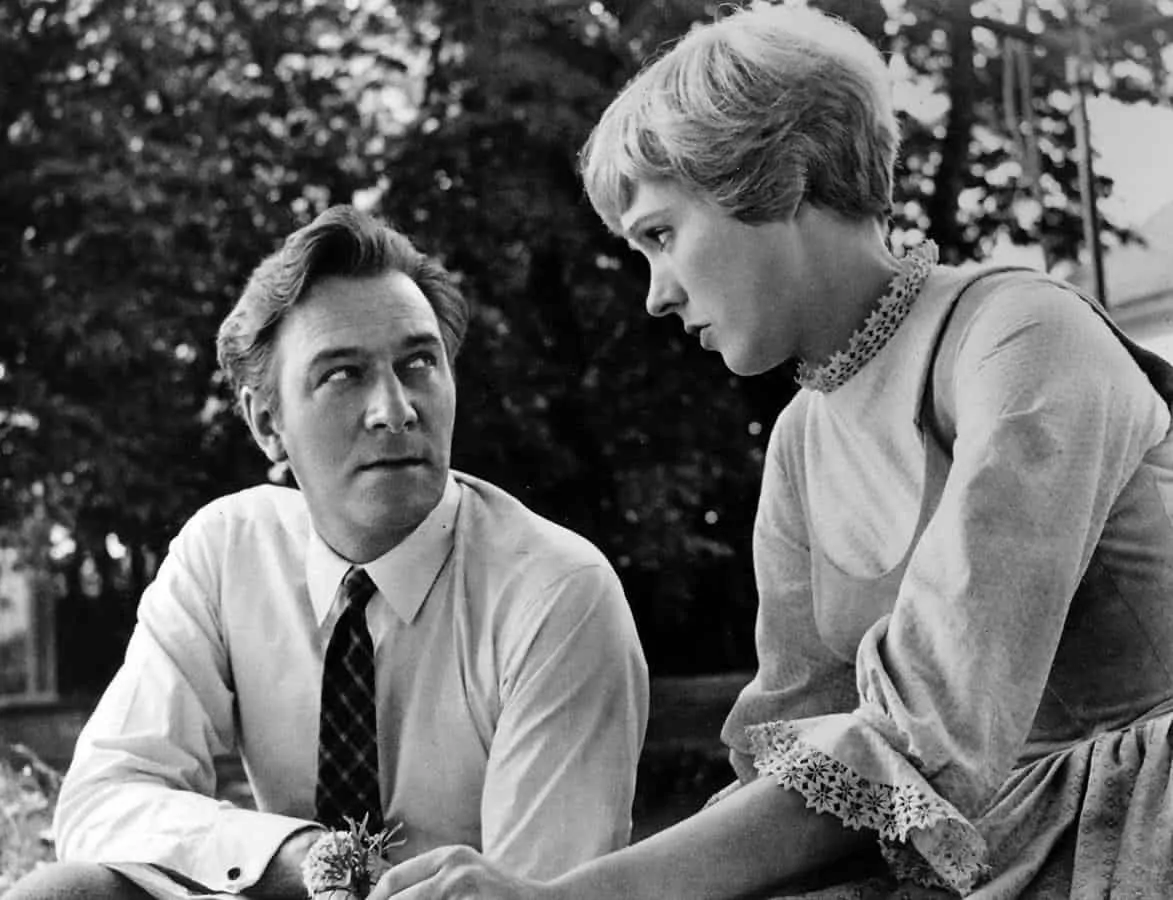 Year : 1965
Genre : Biography / Drama / Family / Music / Romance
Produce : Argyle Enterprises
Directed by: Robert Wise
Actors: Julie Andrews, Christopher Plummer, Eleanor Parker
The Sound of Music became the film that raised Plummer's career to a new level after focusing on acting on the small screen. This film became very popular in 1965 when it broke the box office record that had been held by Gone with the Wind since 1939. In addition, this film won 5 Oscars, one of which was Best Film Award.
In this film, Plummer plays Captain Von Trapp, who has seven children and falls in love with their nanny. When compared to the greatness of this entire movie, Plummer's performance is said to be disproportionate to the popularity of the movie. He couldn't have had a better performance that he still likes to regret. Even so, IMDb rated it 8.0/10.
The Man Who Would Be King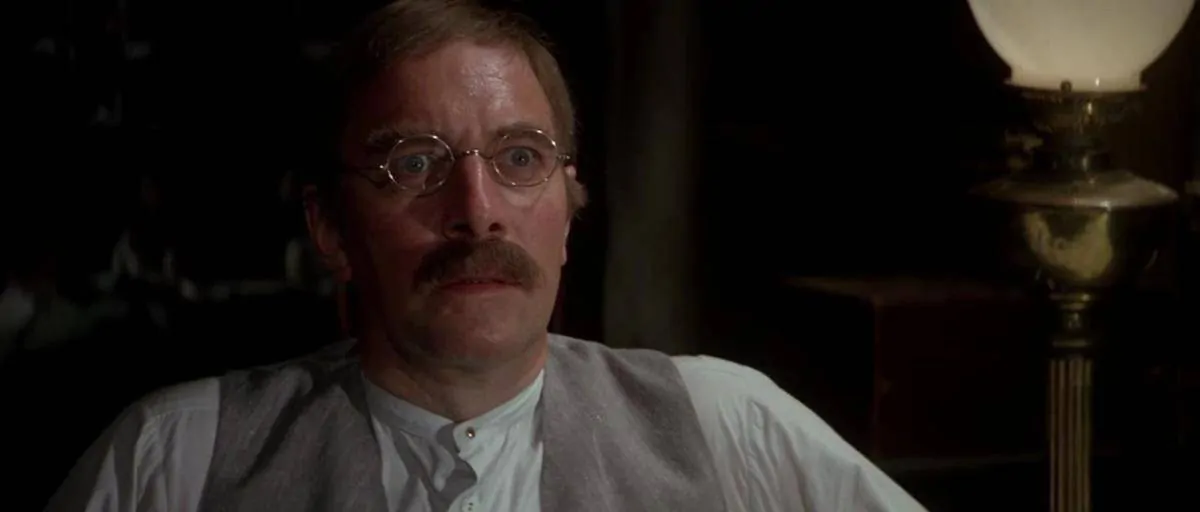 Year : 1975
Genre : Adventure / History / War
Production : John Huston-Jon Foreman Film, A Persky-Bright / Devon Feature
Directed by: John Huston
Actors: Sean Connery, Michael Caine, Christopher Plummer
In the film based on Rudyard Kipling's 1888 novel, Plummer stars as author Rudyard Kipling. The adventures of Danny Dravot (Sean Connery) and Peachy Carnehan (Michael Caine) begin when they steal Kipling's watch leaving them stranded in Kafiristan, a fictional region in India.
The purpose of the two of them coming to this area is to become king, where the area has not been invaded by white people since the last time by Alexander the Great. This movie is one of those exciting adventure movies and has been nominated for an Oscar in four categories. Film critics often rank this film among the best adventure films. IMDb gives it a rating of 7.8/10.
The Insider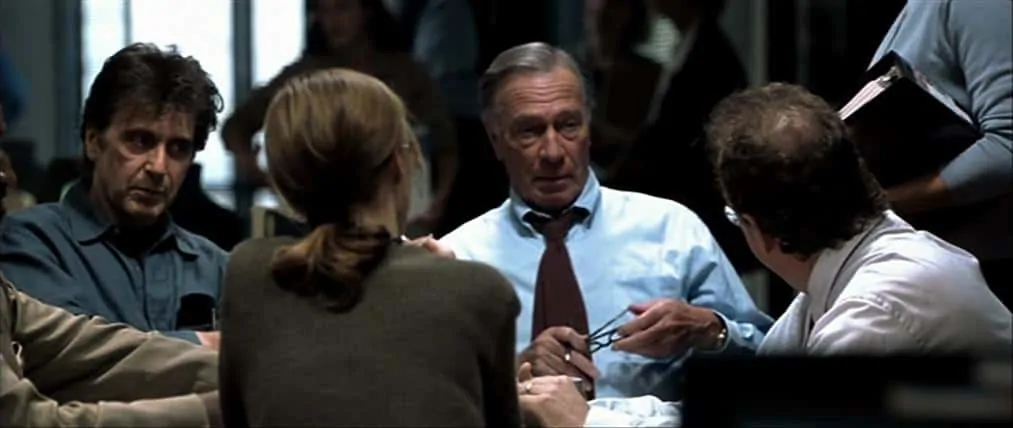 1999
Genre : Biography / Drama / Horror
Produce : Forward Pass, Blue Lion Entertainment
Directed by: Michael Mann
Actors: Russell Crowe, Al Pacino, Christopher Plummer
In this film that combines the acting strengths of Russell Crowe and Al Pacino, Plummer plays Mike Wallace, the host of 60 Minutes whose background story revolves around the tobacco industry. The characters are real-life characters trying to get rid of the nicotine addiction added to cigarettes by the Brown & Williamson company.
The film went on to receive Oscar nominations in seven categories, including Best Picture, but did not win any. Plummer in particular, he has stolen the attention of many critics and won awards at the regional level, such as the Boston Society of Film Critics, the Los Angeles Film Critics Circle, and the Critics Circle. national film as Best Supporting Actor. IMDb gives it a rating of 7.8/10.
The Girl with the Dragon Tattoo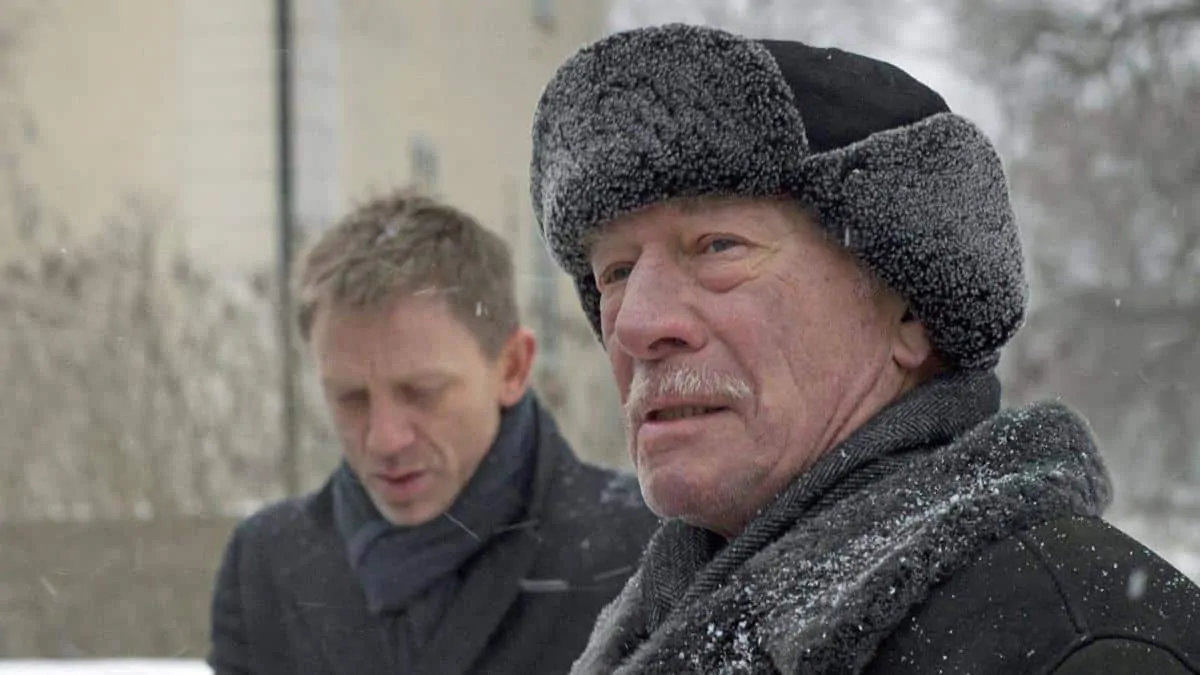 Year : 2011
Genre : Crime / Drama / Mystery / Horror
Produce : Scott Rudin Productions
Directed by: David Fincher
Actors: Daniel Craig, Rooney Mara, Christopher Plummer
In one of David Fincher's best films, an adaptation of Stieg Larsson's novel, Plummer plays Henrik Vanger, a wealthy businessman who makes an investigation into a family member who has gone missing 40 years. five. He hired a hacker-supported journalist to dig up the information.
According to Plummer himself, Henrik's character is one he really likes and he plays it off by adding an impression of irony that strengthens Henrik's image more than what is depicted in the novel. his theory. At the Academy Awards, the film was nominated in five categories and won Best Film Editing. IMDb gives it a rating of 7.8/10.
The Silent Partner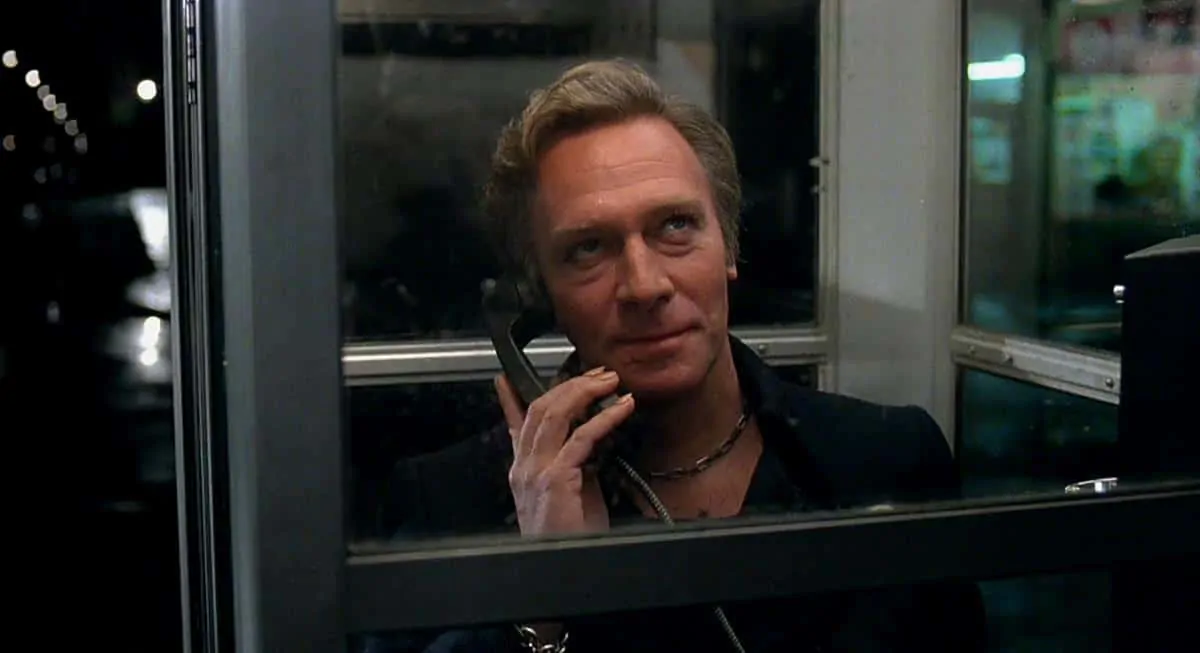 Year : 1978
Genre : Crime / Drama / Horror
Produce : Carolco Pictures
Directed by: Daryl Duke
Actors: Elliott Gould, Christopher Plummer, Susannah York
In this Canadian film, Plummer plays a villain named Harry Reikle, who planned a bank robbery but was taken by the banker, Miles Cullen, played by Elliott Gould. This film is quite famous in Canada, especially with the music composed by famous jazz musician Oscar Peterson. IMDb gives it a rating of 7.5/10.
Remember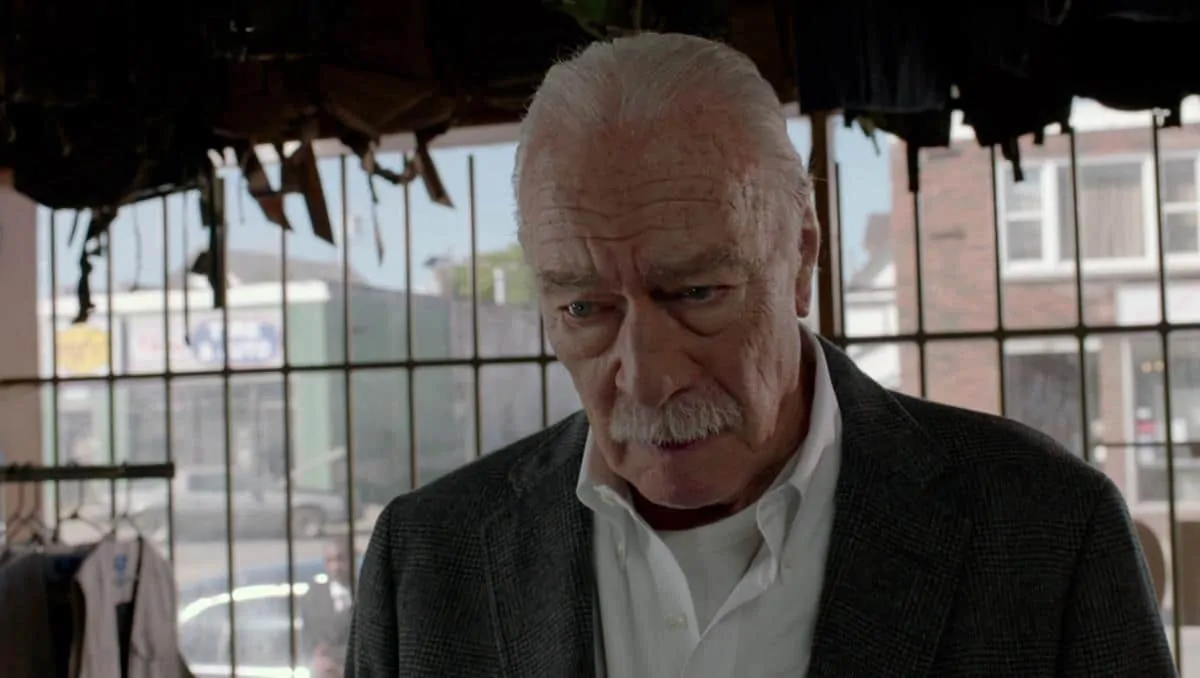 Year : 2015
Genre: Drama / Mystery / Horror
Production : Egoli Tossell Films, Serendipity Point Films
Directed by: Atom Egoyan
Actors: Christopher Plummer, Kim Roberts, Amanda Smith
In this Canadian-German co-production, Plummer plays Zev Guttman, an 89-year-old prisoner who survived the Auschwitz camp and suffers from dementia. He intends to find the person he believes is responsible for the deaths of his family members in the Nazi concentration camp and kill them with his own hands.
This film was quite successful at various world film festivals and Plummer's performance earned him the Best Actor award at the Hanoi International Film Festival, and several nominations for the same category. at other film festivals. IMDb gives it a rating of 7.5/10.
Dolores Claiborne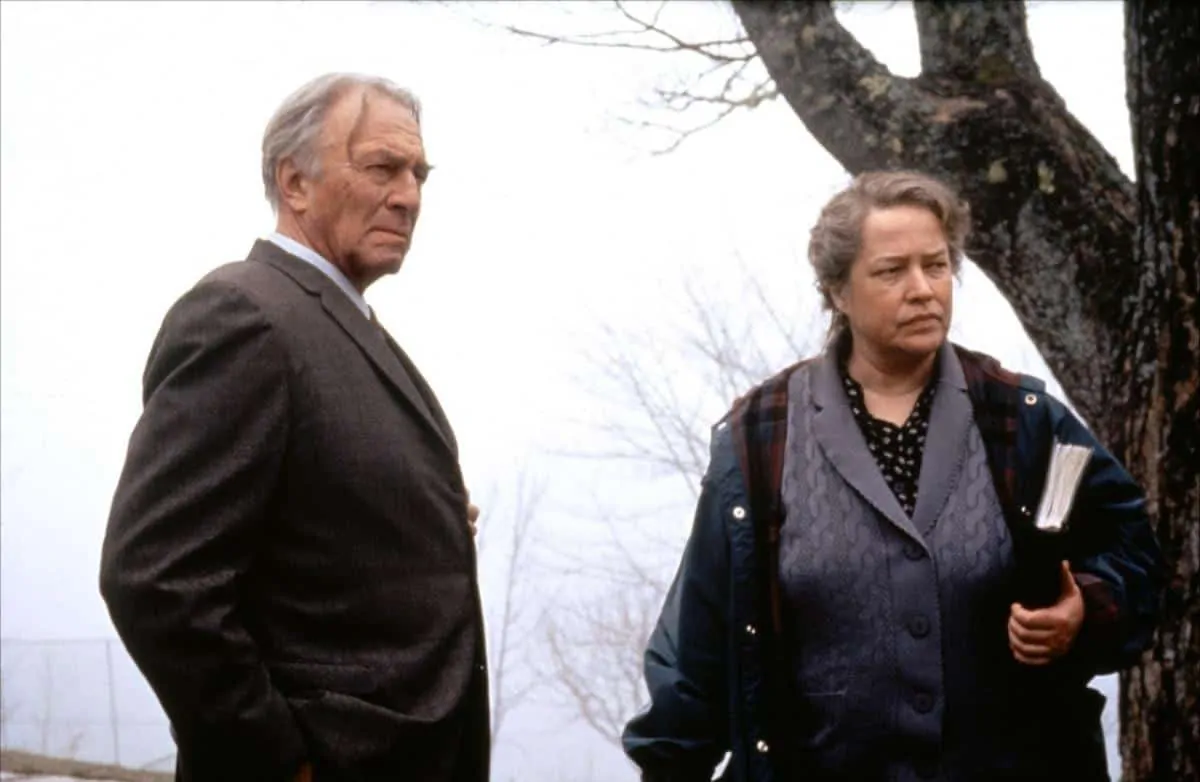 1995
Genre : Crime / Drama / Mystery / Horror
Produce : Castle Rock Entertainment
Directed by: Taylor Hackford
Actors: Kathy Bates, Jennifer Jason Leigh, Christopher Plummer
In one of the best film adaptations of Stephen King's novels, Plummer plays Detective John Mackey, who investigates a murder case committed by Dolores. The film tells a story closely related to human psychology, and also tells about the tense relationship between Dolores and her daughter. IMDb gives it a rating of 7.4/10.
Beginners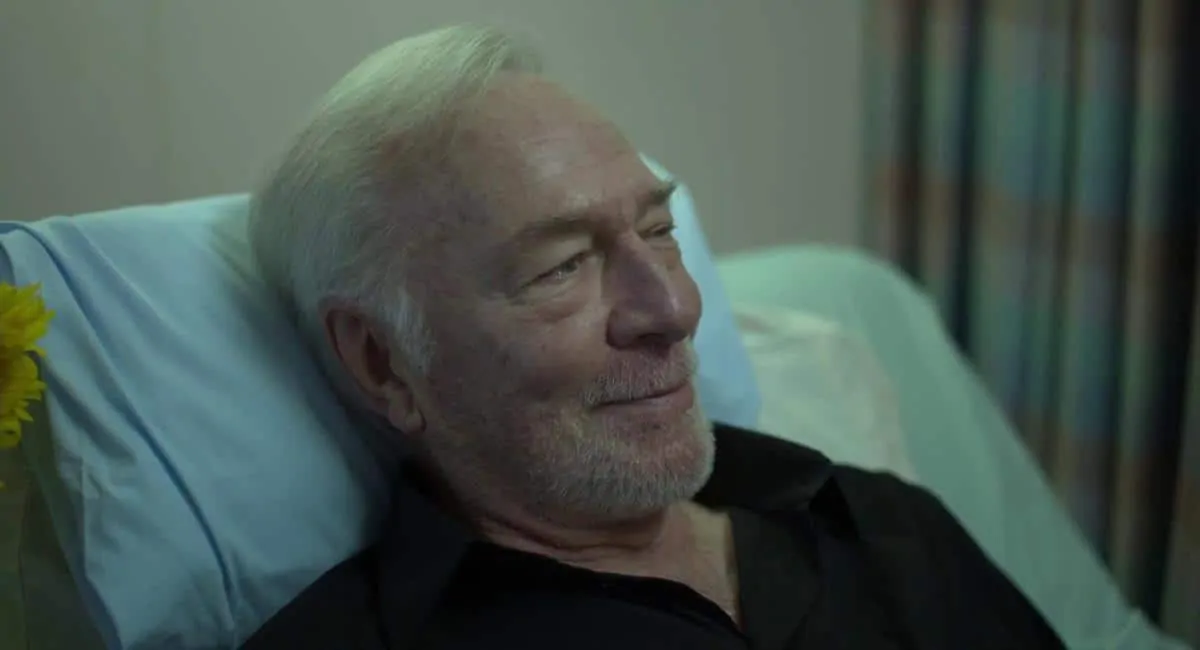 Year : 2010
Genre : Comedy / Drama / Romance
Production : Olympus Pictures, Parts & Labor, Northwood Productions
Directed by: Mike Mills
Actors: Ewan McGregor, Christopher Plummer, Melanie Laurent
In this gay romance-themed film, Plummer plays Hal Fields, the father of protagonist Oliver Fields played by Ewan McGregor. Hal's statement before his death that he was gay and had a younger girlfriend affected Oliver's psyche, moreover he was trying to attach his life to the girl he loved.
To date, this film is probably the highest acting achievement Plummer has ever achieved in his career, where he received a lot of praise for his performance and won the Academy Award for Supporting Actor. , setting its own record as the oldest Oscar winner at the age of 82. IMDb gives it a rating of 7.2/10.
Barrymore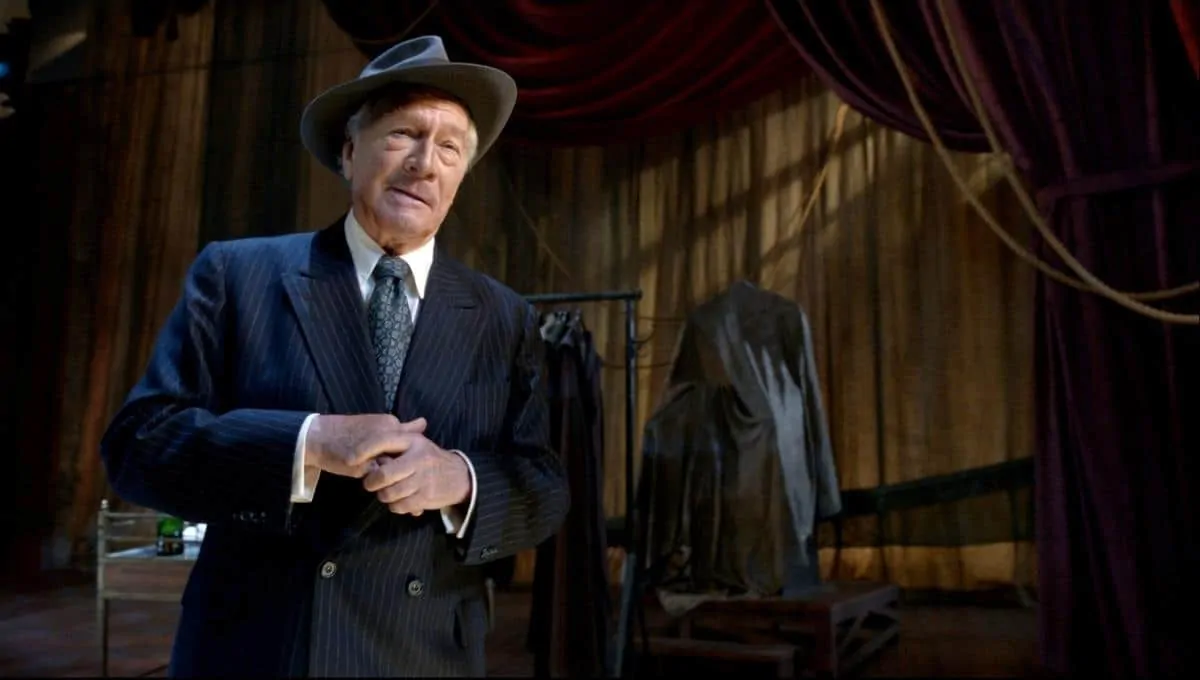 Year : 2011
Genre: Drama
Production : BY EXPERIENCE
Directed by: Eric Canuel
Actors: Christopher Plummer, John Plumpis
In this Canadian drama, Plummer plays John Barrymore, a legendary American stage actor. He played the character in a stage play in 1997, for which he won a Tony Award for Best Performance by a Lead Actor in a Play.
This movie is quite unique, like the theater stage, where there are only two people, that is John Barrymore and Frank. The screenplay for this film was written by the director himself, who adapted it from a stage script by William Luce. IMDb gives it a rating of 7.2/10.
Somewhere in Time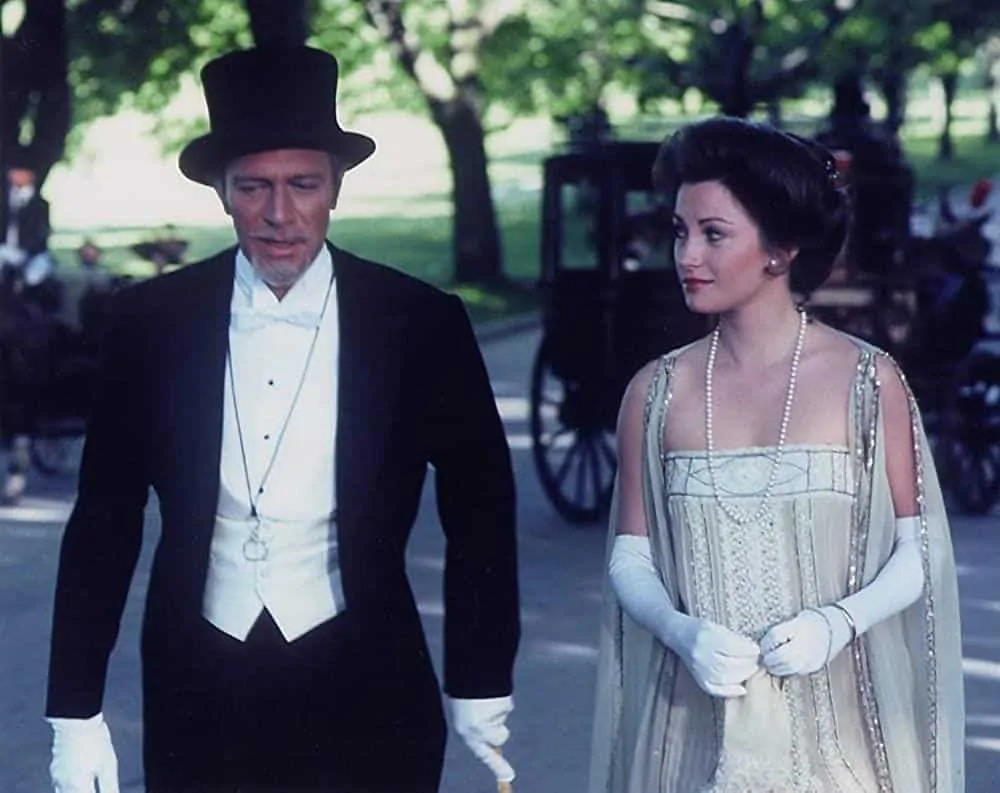 Year : 1980
Genre: Drama / Fantasy / Romance
Produce : Rastar
Directed by: Jeannot Szwarc
Actors: Christopher Reeve, Jane Seymour, Christopher Plummer
In Christopher Reeve's Superman fantasy film, Plummer plays an actress' manager in 1912 named William Fawcett Robinson, who disagrees and tries to prevent his actress from connecting. with Richard, who came from the future.
Based on Richard Matheson's novel Bid Back in Time, this film is known for its musical compositions by John Barry and remakes of Sergei Rachmaninoff's classics. IMDb gives it a rating of 7.2/10.
Nicholas Nickleby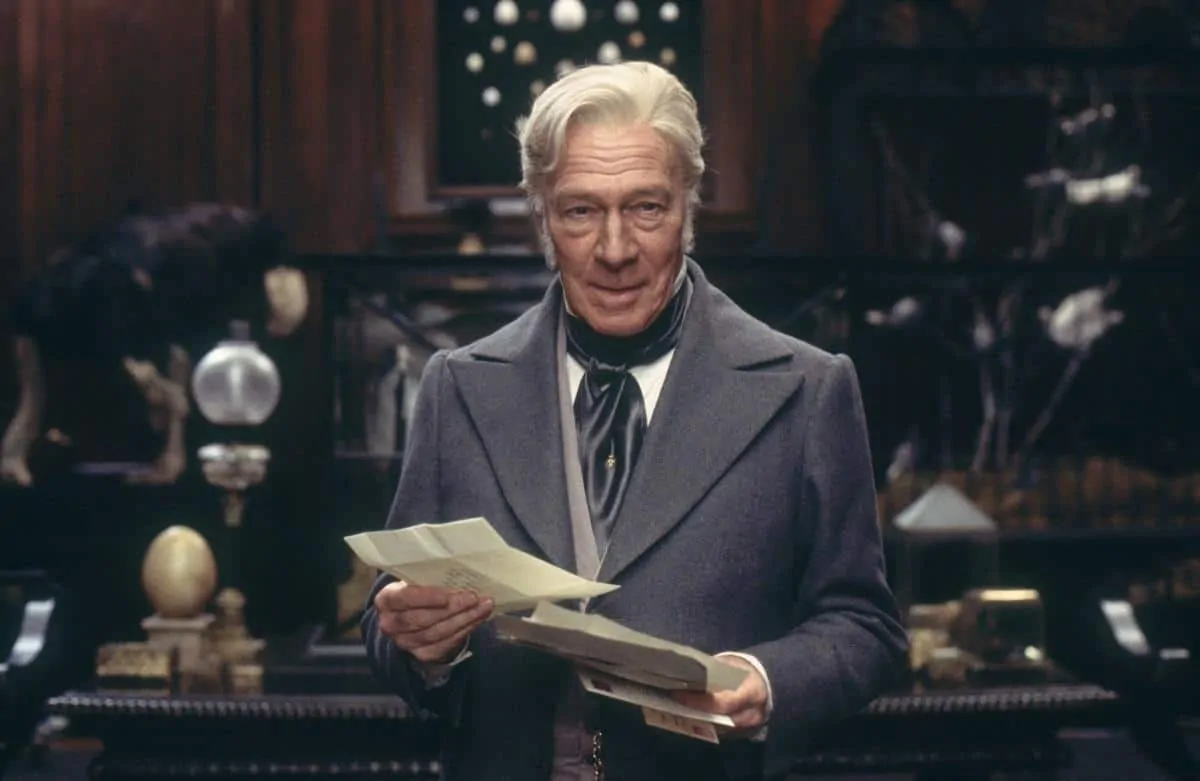 2002 year
Genre : Adventure / Drama / Romance
Producer: Hart-Sharp Entertainment, Potboiler Productions, United Artists
Directed by: Douglas McGrath
Actors: Charlie Hunnam, Jamie Bell, Christopher Plummer
This film is an adaptation of Charles Dickens' novel The Life and Adventures of Nicholas Nickleby, which was published in serial form from March 1838 to September 1839. Tells the story of the struggles of a young man. boy to save his family and friends from the exploitation of his uncle. , Ralph..
Plummer himself plays Ralph very well. The impression of cruelty but authority is very real and affects the overall atmosphere of the film, so it received a lot of praise from film critics. IMDb gives it a rating of 7.1/10.
The Return of the Pink Panther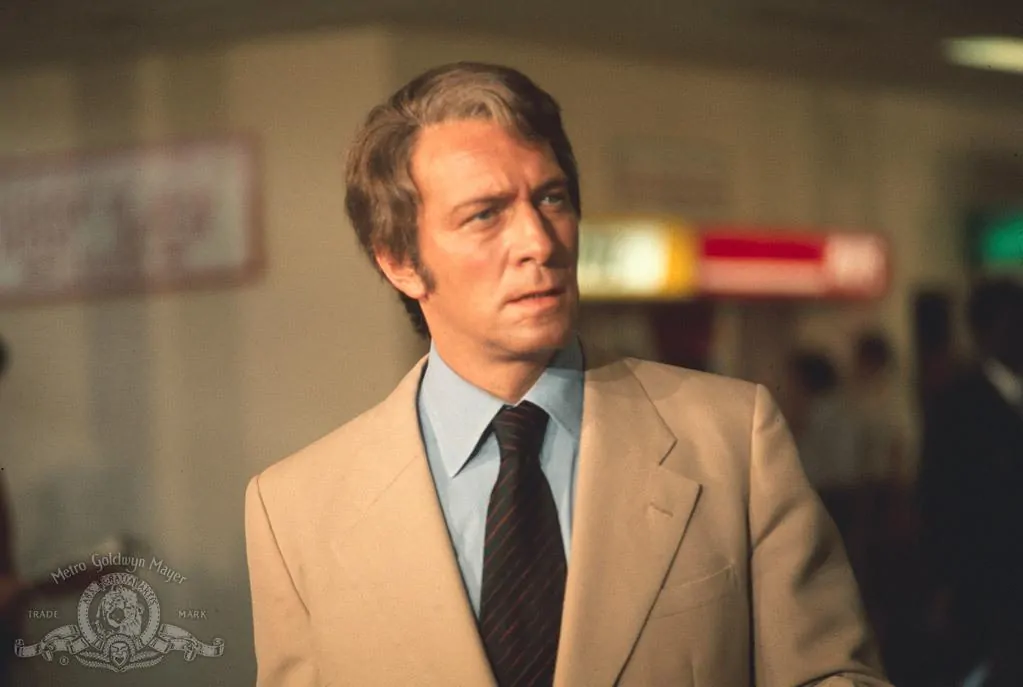 Year : 1975
Genre : Comedy / Crime / Mystery
Production : ITC Entertainment, Jewel Productions, Pimlico Films
Directed by: Blake Edwards
Actors: Peter Sellers, Christopher Plummer, Catherine Schell
The fourth film in the The Pink Panther franchise, which began in 1963. Peter Sellers returns as Inspector Clouseau and Christopher Plummer replaces David Niven's role as Sir Charles Litton aka Phantom, the villainous villain. area . The theft of the Pink Panther diamond returns to the heart of the story.
This film enhanced the franchise's prestige that was decimated when the third film, Inspector Clouseau (1968) starred Alan Arkin. IMDb gives it a rating of 7.1/10.
Man in the Chair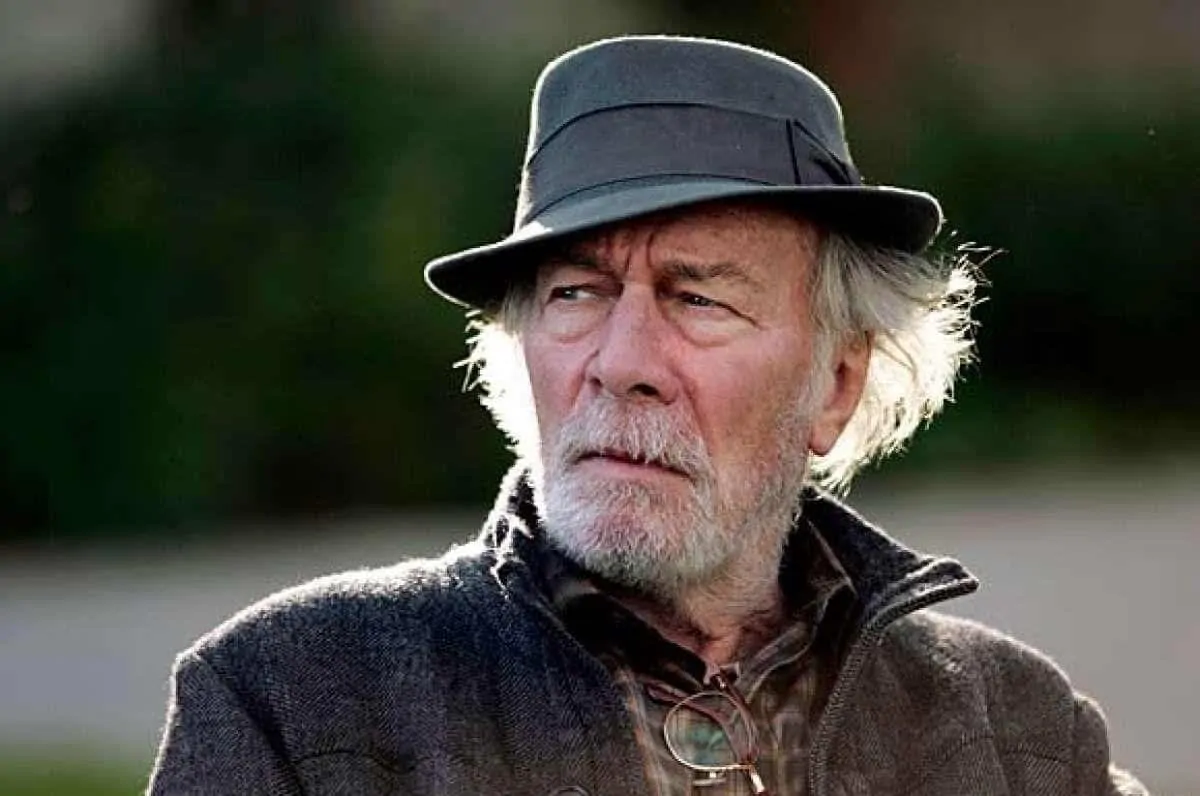 2007
Genre: Comedy/Drama
Produce : Elbow fat pictures
Directed by: Michael Schroeder
Actors: Christopher Plummer, Michael Angarano, M. Emmet Walsh
In this independent film, Plummer plays a drunk and stingy grandfather named Flash, who is said to have been a member of the legendary film crew Citizen Kane. He becomes a mentor to Cameron (Michael Angarano), a young man who is obsessed with movies. Flash helps Cameron finish his movie and achieve his goal.
This Flash-like character seems to stick around and is often portrayed by Plummer, for example in The Man Who Invented Christmas (2017). IMDb gives it a rating of 7.1/10.
The Last Station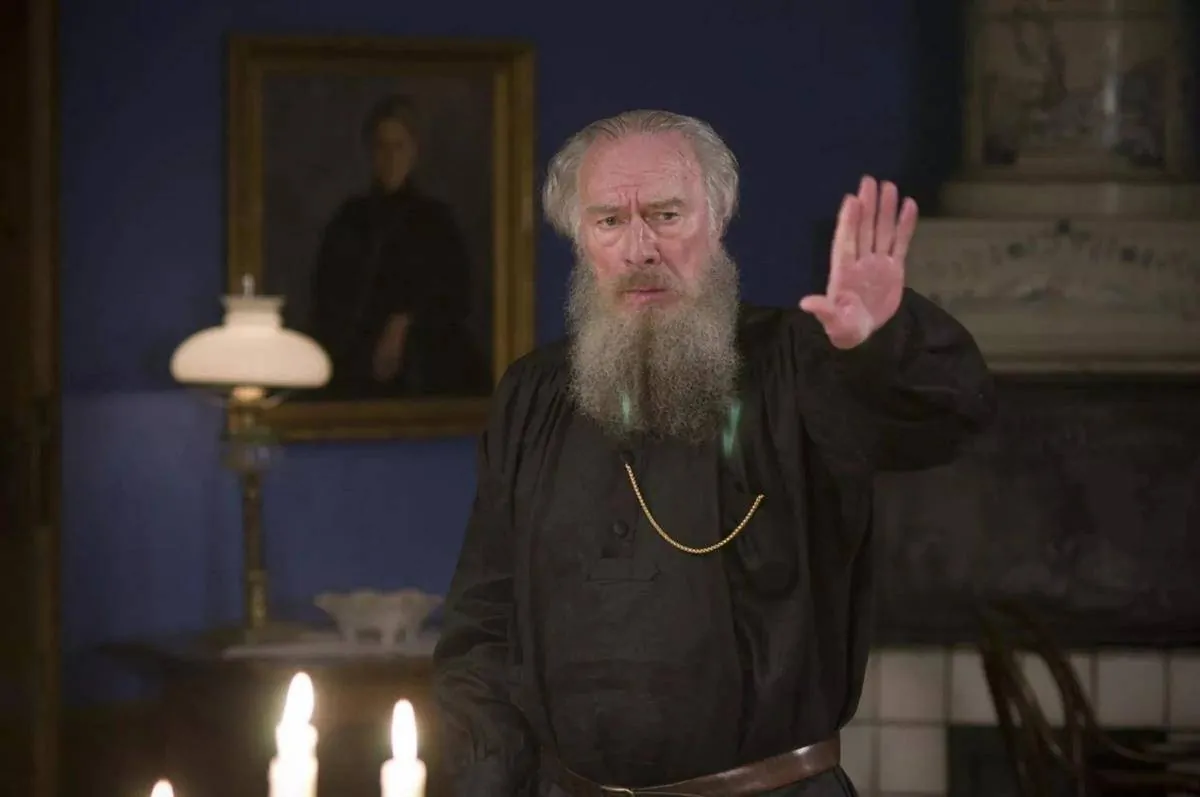 2009
Genre : Biography / Drama / Romance
Production : Egoli Tossell Films, Zephyr Films
Directed by: Michael Hoffman
Actors: Helen Mirren, James McAvoy, Christopher Plummer
In this German film, Plummer plays Leo Tolstoy, a famous Russian writer. This biopic is based on the 1990 novel by Jay Parini and captures the final moments of Tolstoy's life.
This film also tells about the struggles of his wife, Sofya Tolstoya, in protecting her husband's inheritance and copyright, which Vladimir Chertkov, student and editor of Tolstoy's works, wants to take over. This film features one of Plummer's best performances that earned him an Oscar nomination in the category of Best Supporting Actor. IMDb gives it a 7.0/10 rating.
All the Money in the World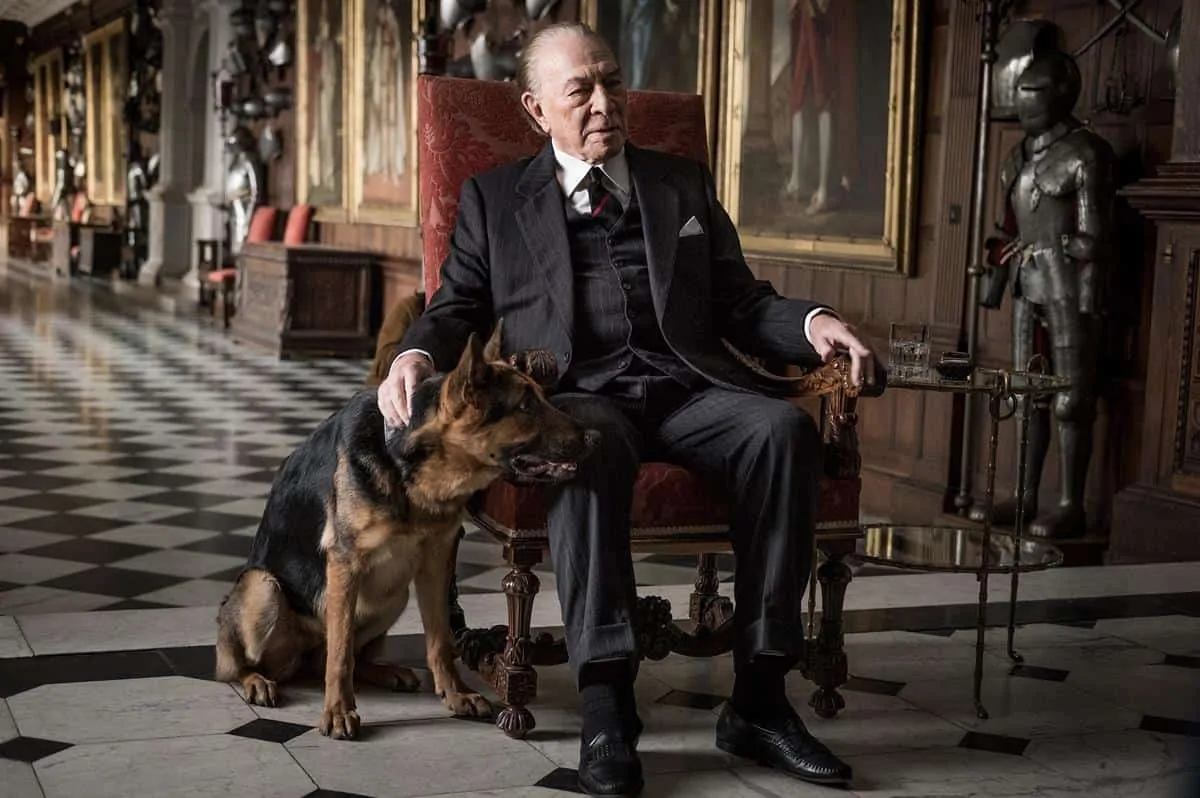 Year : 2017
Genre: Biography / Crime / Drama / Mystery / Horror
Production : Imperative Entertainment, Scott Free Productions, RedRum Films
Directed by: Ridley Scott
Actors: Michelle Williams, Christopher Plummer, Mark Wahlberg
In this kidnap-themed film, Plummer once again set the Oscars record as the oldest nominee at age 88, which is also the only nomination the film received. His portrayal of one of the richest men in the world, J. Paul Getty, is considered by critics to be one of Plummer's finest performances of his entire career. IMDb gives it a rating of 6.8/10.
Christopher Plummer is indeed one of the veteran actors who are still actively acting, even though his acting ability is increasingly recognized by critics and the public. As the saying goes, "the elders of the taro," Plummer in his old age actually won an Oscar and was nominated several times, as well as at other international film festivals.
Salenhanh – Product review blog
Address: 115 Nguyen Van Qua, Tan Hung Thuan Ward, District 12, Ho Chi Minh City
Website: https://salenhanh.com
Mail: Salenhanh.com@gmail.com
#salenhanh #Reviewsalenhanh