Audiences of the Korean drama Our Blues must be familiar with actor Cha Seung-won, who has been very successful in this Korean drama.
However, before diving into the acting world, Cha Seung-won seems to have started her career as a fashion model. She started her modeling career in 1988 after graduating from high school.
In 1990, then his acting career started with a small role in a drama called Holiday Inn Seoul in 1997.
His television debut began when he starred in a sitcom called New York Story. It was his role in Libera Me that made him famous. There are many other dramas starring Cha Seung-won.
In which movies has Cha Seung-won starred? Below Salenhanh movie review will suggest you Top best movies starring Cha Seung Won
Our Blues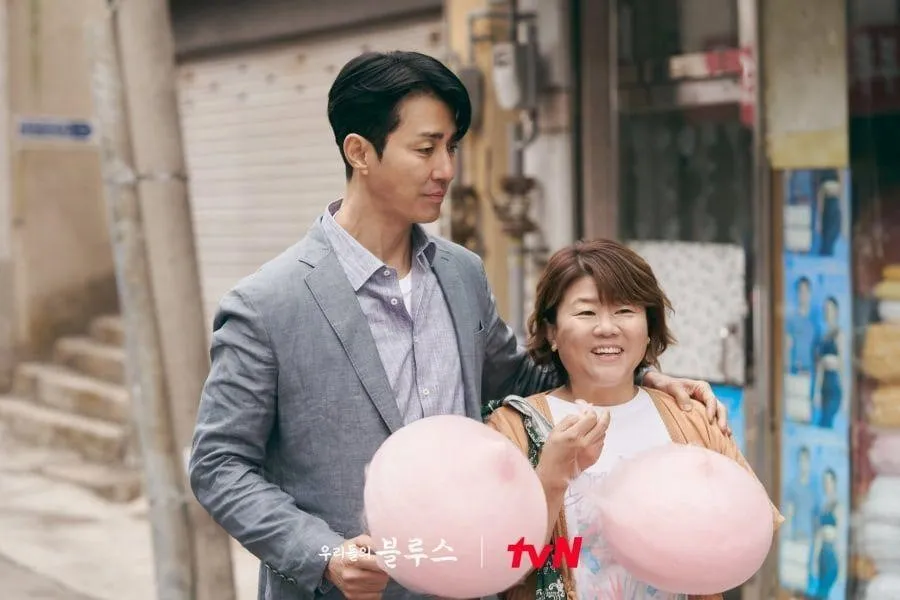 Release year: 2022
Genre: Drama, Romance
Produce: GTist Co Ltd
Director: Kim Kyu Tae
Cast: Lee Byung Hun Shin Min Ah Cha Seung Won Lee Jung Eun Uhm Jung Hwa Kim Woo Bin Han Ji Min
Cha Seung-won's latest drama airing on Netflix tells the stories of several people living on Jeju Island. The character named Lee Dong-seok (Lee Byung-hun) is a man with a simple and non-modern lifestyle.
Dong-seok meets a woman named Min Sun-a (Shin Min-ah). He just moved to the island. While the character Choi Han-su (Cha Seong-Won) is a married man who decides to return to his old place, which is Jeju Island, after life in a big city.
At this birthplace, he is reunited with Jung Eun-hui (Lee Jung-eun). For Eun-hui, Han-su is her first love.
Meanwhile, Lee Yeong-ok's (Ha Ji-min) character is a female diver known as haenyeo. He just moved to Jeju a year ago.
On this island, he meets Park Jeong-jun (Kim Woo-bin), a friendly fishing boat captain. Jeong-jun is looking for a woman who wants to live with him in Jeju.
One Ordinary Day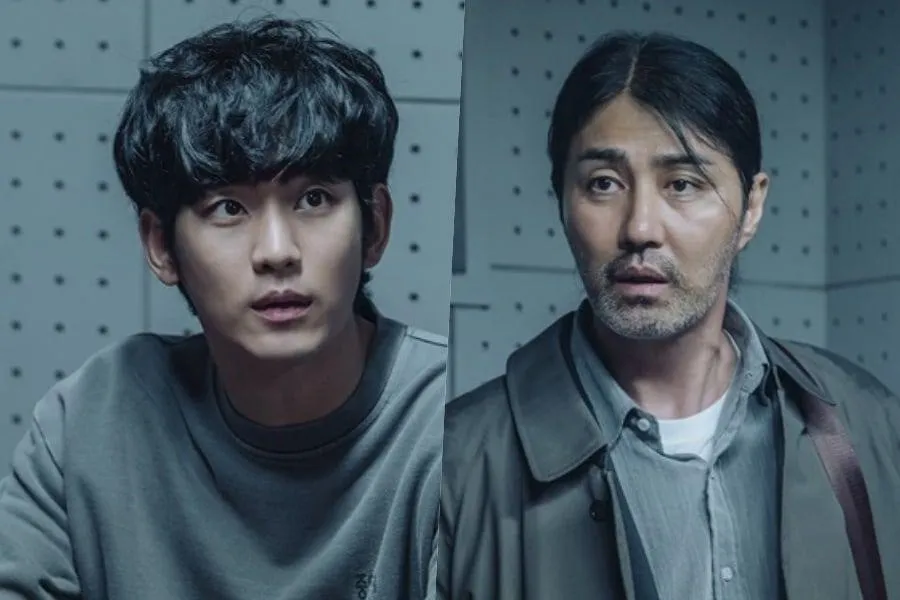 Release year: 2021
Genre: Drama, Mystery, Horror
Producer: Chorokbaem Media , Gold Medal Winner , Studio USA
Director: Lee Myung Woo
Cast: Kim Soo Hyun Cha Seung Won Kim Sung Kyu Kim Hong Pa Kim Shin Rok
The film, titled An Ordinary Day, explores the criminal justice system through the story of two men who are involved in the murder of a woman.
Hyun-soo (Kim Soo-hyun) is an ordinary college student, but suddenly he becomes the prime suspect in a murder case.
Meanwhile, Cha Seung-won plays Shin Joong-han, a lawyer who even nearly passed his bar exam.
He is the only lawyer willing to help Hyun-soo. Joong-han's normal life suddenly changes when he gets involved in the murder case that Hyun-soo is accused of.
You're All Surrounded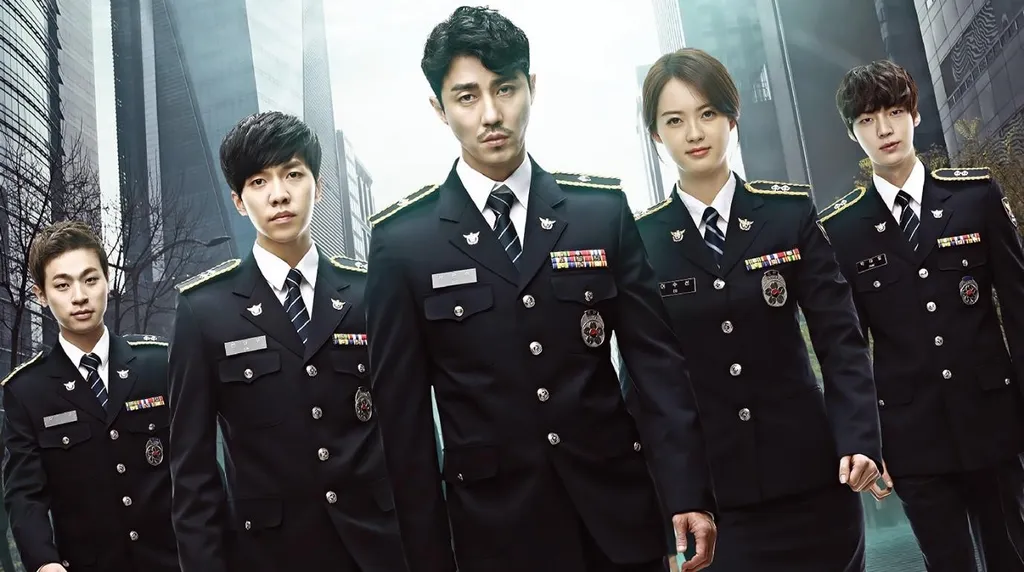 Release year: 2014
Genre: Crime, Action, Romance
Produce: HB Entertainment
Directed by: Lee Myung-woo and Yoo In-shik
Actors: Lee Seung-gi, Cha Seung-won, Go Ara, Ahn Jae-hyun, Park Jung-min , Oh Yoon-ah, Sung Ji-ru
Episodes: 20
You're All Surrounded tells the story of four young detectives who are still rookies. They were assigned to the police station in Gangnam.
In order to quell corruption in the police agency, young police officers were appointed as detectives. They also meet for the first time with Seo Pak-seok (Cha Seung-won), an investigation team leader.
Meanwhile, Kim Ji-young (Lee Seung-gi) changes her name to Eun Dae-goo and becomes a detective after witnessing the murder of her mother.
Dae-goo believes that Seon Pan-seok is involved in his mother's murder case so he begins to track down the leader of his group.
A Korean Odyssey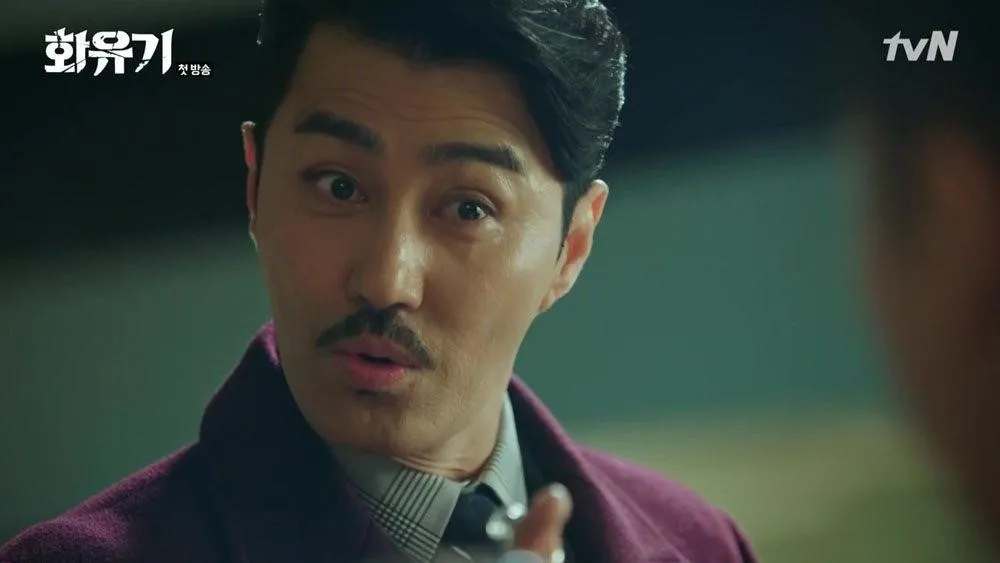 Release year 2017
Genre Comedy, Fantasy, Romance
Production Studio Dragon
Director Park Hong Kyun
Cast: Lee Seung Gi Oh Yeon Seo Cha Seung Won Lee Hong Ki Jang Gwang
Hwayugi aka A Korean Odyssey, is a romantic comedy and fantasy series. This film is a free adaptation of the Chinese novel Journey to the West.
In 2017, Son Oh-Gong (Lee Seung-gi) and Woo Ma-wang (Cha Seung-won) got into a conflict.
Both are trying to find the true light in a place that has been the hearth of evil, namely the world of darkness. Oh-Gong is on a mission to protect Jin Seon-mi (Oh ​​Yeon-seo), a girl he met 25 years ago.
Since Son Oh-Gong made a contract with Seon-mi in the past, Seon-mi can now ask Oh-Gong for help at any time. In return is Oh-Gong's freedom. The two meet again in an important meeting.
The Greatest Love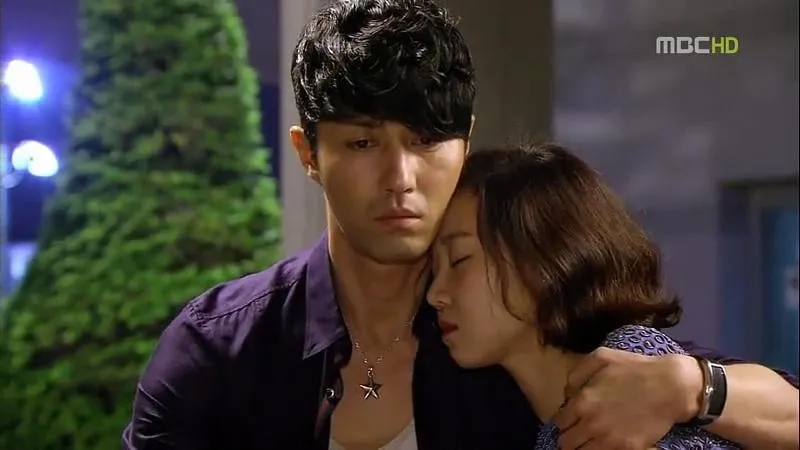 Release year: 2011
Genre: Romance & Comedy
Produce: MBC
Directed by: Park Hong-kyun & Lee Dong-yoon
Actors: Cha Seung-won, Yoo In-na, Gong Hyo-jin, Yoon Kye-sang
Episodes: 16
Gu Ae-jung (Gong Hyo Jin) is a member of a popular girl band called 'The National Treasure Girls'. When the group disbanded 10 years ago, Ae-jung was accused of being the cause of the group's disbandment.
Although he has a warm personality, his career has been ruined ever since. Currently he is trying to win airtime on various TV shows. Dok Ko-jin (Cha Seung-won) is a top movie star at the peak of his career.
The two then met and they joined their careers. Dok Ko-jin tries to help Ae-jung get a role in Couple Making, a new reality show.
Yoon Pil-joo (Yoon Kye-sang) is a traditional medicine doctor. He is the man who was betrothed on the show. But it turns out that Pil-joo and Dok Ko-jin fell in love with Ae-jung during the entire show.
City Hall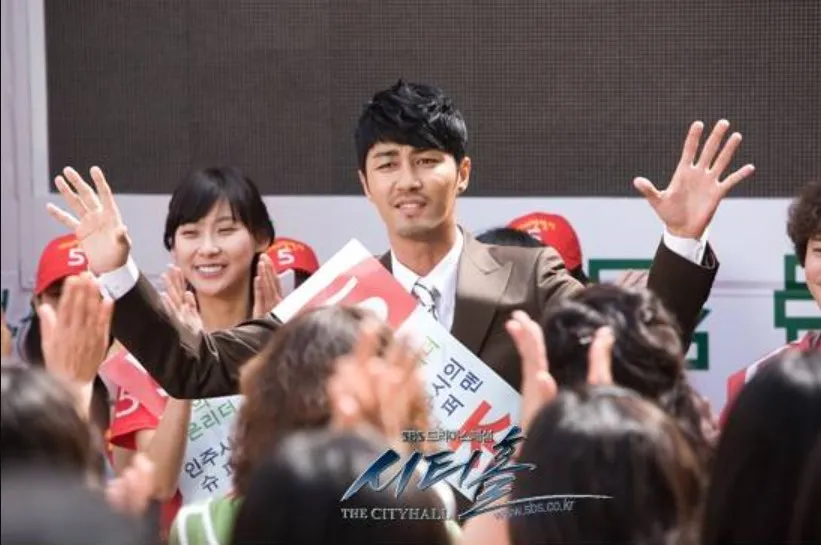 Release year: 2009
Genre: Comedy, Romance, Drama
Produce: Yein Culture
Directed by: Shin Woo-chul
Actors: Kim Sun-a and Cha Seung-won
Episodes: 20
Shin Mi-rae (Kim Sun-A) is a low-level employee who has been making coffee for her boss for the past seven years.
Her life took a different turn when she won a local beauty contest and became mayor. Literally, her name means "new future" (shin = new and Mi-rae = future).
Along the way, Mi-rae has won the heart of Jo-gook (Cha Seung-won), a charismatic politician. He has a mysterious and painful past. Jo-gook's ambition is to become the President of South Korea.
8 Love Stories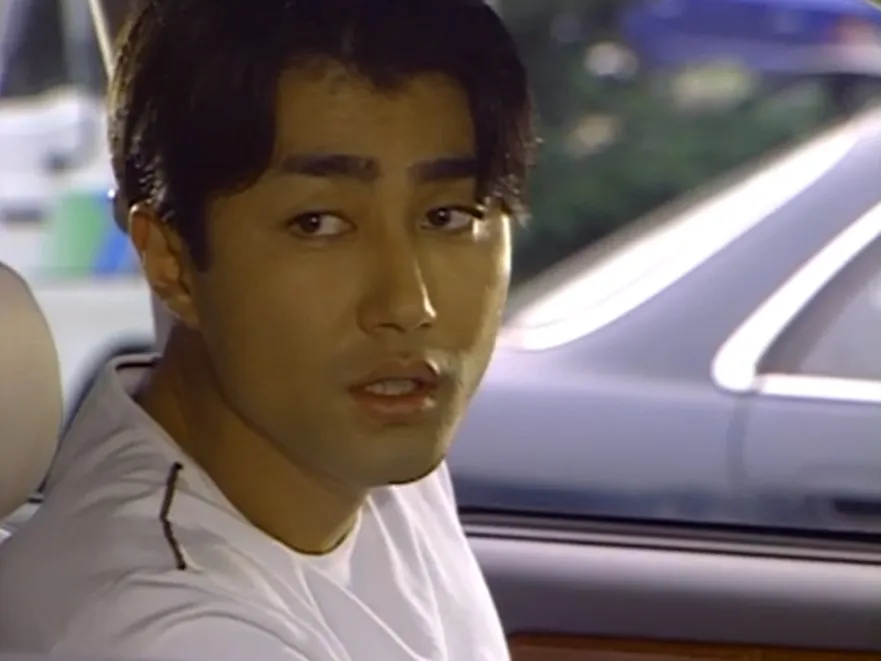 Release year: 1999
Genre: Romance & Drama
Manufacturing: –
Directed by: Kim Jong Hyeok & Lee Kang Hoon
Actors: Lee Byung-hun , Seung-Won Cha, Song Seung-heon, Choi Ji-woo
Episodes: 16
This movie is divided into 8 parts. Cha Seung-won starred in the second season. He plays the role of In-ki. Seung-won collides with Song Seung-hun. The second part is titled Messages.
It tells the story of Jun-sang (Song Seung-hun) breaking up with his current girlfriend by pretending that he can't forget his first love.
The truth is that Jung-sang is a playboy. In order for his ex to not come back to him, he exchanges pagers with his friend, In-ki (Cha Seung-won).
The pager he changed his life for because he was hooked on a text he received from In-ki's ex, Min-jung (Choi Ji-woo).
As he tries to get to know Min-jung, it turns out the woman still has feelings for her friend, In-ki. Will he help In-ki and Min-jung reunite?
Splendid Politics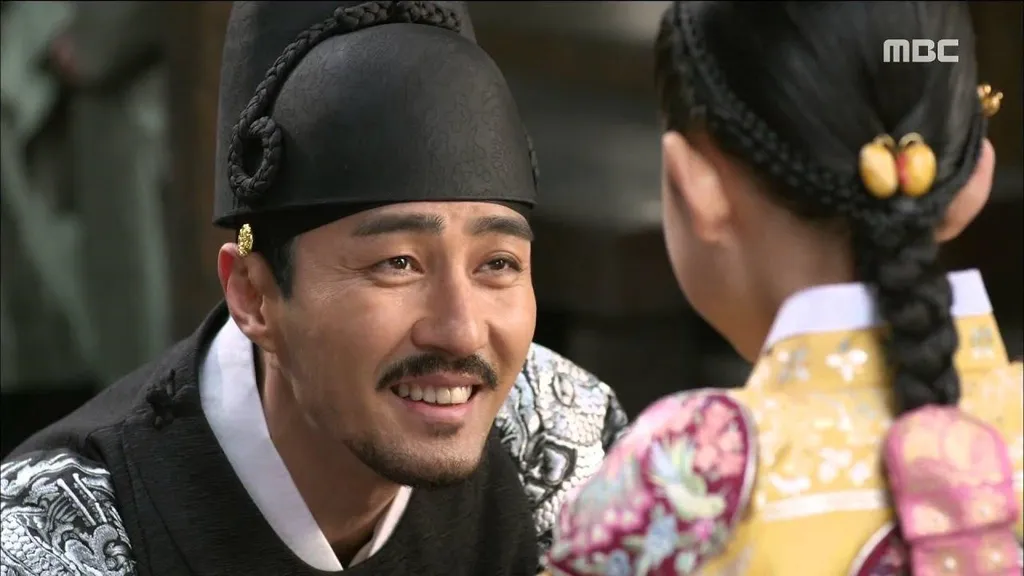 Release year: 2015
Genre: Politics, History, Romance
Produce: Kim Jong-hak Production
Directed by: Kim Sang-ho & Choi Jung-kyu
Actors: Cha Seung-won, Kim Jae-won, Lee Yeon-hee, Han Joo-wan, Seo Kang-joon, Jo Sung-ha
Episodes: 50
The film tells the life of Princess Jung Myung (Lee Yeon-hee). She is the daughter of King Seonjo. The princess saw the tumultuous history of the three-king dynasty.
When his father dies, a group loyal to Prince Gwanghae (Cha Seung-won) tries to get rid of his family.
They believe that the princess's family, especially the young prince Young Chang, is a threat to the prince's power. Prince Gwanghae is the son of a concubine. The princess was able to escape the assassination plot. After a long stay in Japan, he returns to his kingdom with a rock from Hong Joo-won (Seo Kang-jun).
Athena: Goddess of War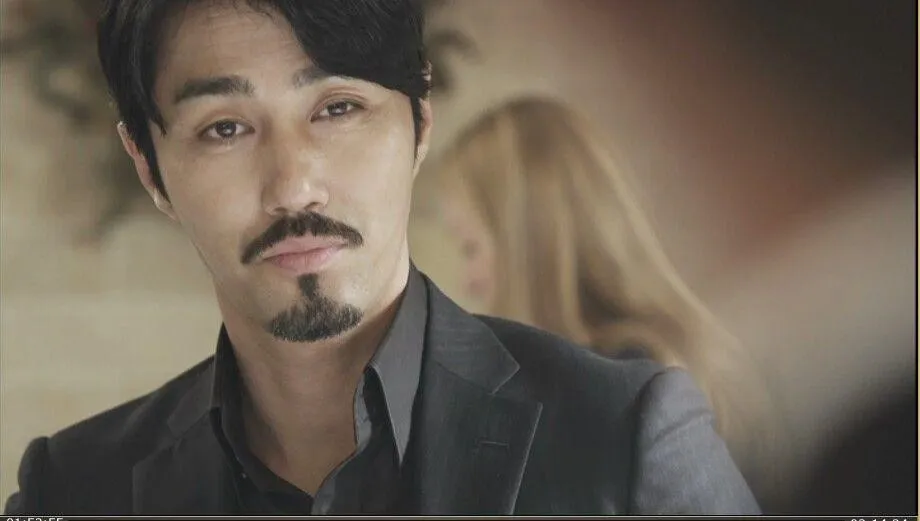 Release year: 2010
Genre: Romance, Action, Horror
Produce: Taewon Entertainment
Directed by: Kim Tae-hun, Kim Myung-jun, Hwang Jung-hyun
Actors: Cha Seung-won, Jung Woo-sung, Lee Ji-ah, Soo Ae, Choi Si-won, Kim Min-jong
Episodes: 20
Son-hyuk (Cha Seung-won) is the leader of a terrorist group named Athena. He and his team are trying to threaten Korea as well as the world.
To stop this conspiracy, the responsibility lies with Lee Jung-woo (Jung Woo-sung), an agent of the National Security Agency. The daughter of the President of Korea, Jo Soo-young (Lee Bo-young) is kidnapped and then hidden in Italy.
Jung-woo and his team's job is to find and bring back the president's daughter.
Bodyguard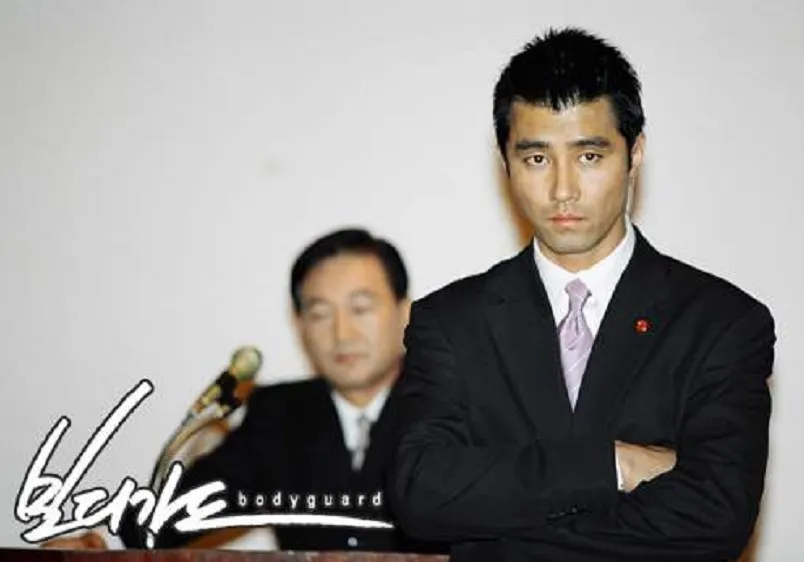 Release year: 2003
Genre: Comedy, Romance, Action
Produce: KBC
Directed by: Jeon Ki-sang
Actors: Cha Seung-won, Han Go-eun, Lim Eun-kyung
Episodes: 22
Since Hong Kyung-tak (Cha Seung-won) was forced to retire due to the fault of his superiors, he no longer has a job.
Kyung-tak even tries to make a living by working at his parents' restaurant. Luck was on his side when he was trying to get a job.
Kyung-tak saves a client from a bodyguard. The customer's name is Yoo-jin (Han Go-eun). After the incident, he was hired by a security company.
Kyung-tak's life changes again when he meets Na-young (Lim Eun-kyung), who moves to the city with her grandmother. Na-young turns out to be friends with Kyung-mi (Maya), her younger sister.
Those are 10 dramas that have the participation of Cha Seung-won. The actor is known as a chameleon actor because of his ability to act in any type of role.
Not only that, but his performance in the movie Man on High Heels has earned him worldwide recognition. In the movie, he plays a transgender man who works as a detective.
Salenhanh – Product review blog
Address: 115 Nguyen Van Qua, Tan Hung Thuan Ward, District 12, Ho Chi Minh City
Website: https://salenhanh.com
Mail: Salenhanh.com@gmail.com
#salenhanh #Reviewsalenhanh