Cha Eun Woo is a K-Pop idol who often acts in dramas. Since his film debut in 2014, this ASTRO member has appeared in two movies and six TV series.
Not only working in the field of music and acting, Cha Eun Woo is also known as the host of the TV show Master in the House.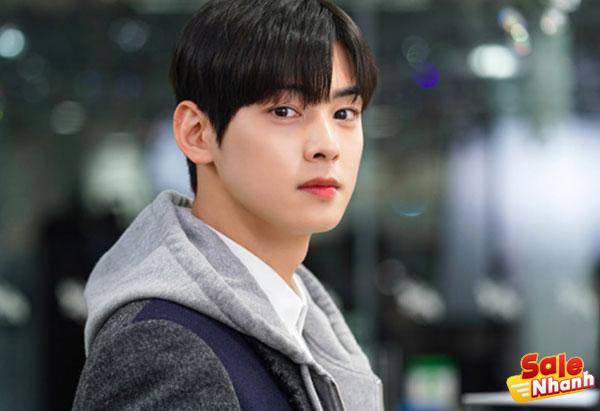 If you are impressed with Cha Eun Woo's acting and want to find his best movies, here are the top Cha Eun Woo's best movies that Salenhanh movie review summarizes.
Rookie Historian Goo Hae-ryung (2019)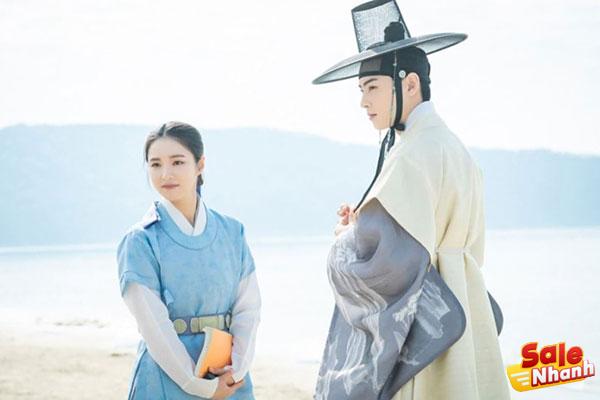 Succeeding as one of the Korean dramas with high ratings in 2019, the drama aired on MBC TV channel has Cha Eun Woo and Shin Se Kyung as the main characters. This 19th century romance drama is so loved that it has reached 40 episodes!
19th century means Joseon era. In those days, romance between the higher and lower classes was taboo. Lee Rim, played by Cha Eun Woo, turns out to have a secret life outside the palace. The prince and romance novelist falls in love with a young historian named Goo Hae Ryung.
At the time, Koreans were very anti-feminist (although there are still many today). Goo Hae Ryung is often looked down on for being a woman, so as a young historian, she is always underestimated. Both also fought to eliminate discrimination against women. Oh, that's right, this is Cha Eun Woo's first historical drama, you know!
My ID Is Gangnam Beauty (2018)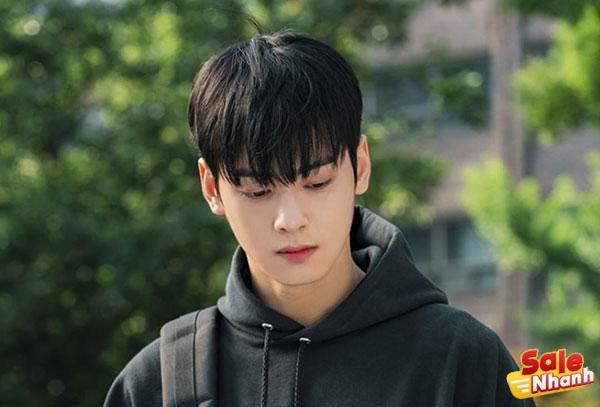 Adapted from the webtoon of the same name released in 2016, this drama stars Im Soo Hyang, Jo Woo Ri, Kwak Dong Yeon and of course Cha Eun Woo as the main character. Here, Eun Woo plays Do Kyung Suk, a handsome college student who is known for being cold but gentle when in love.
Until one day, Kang Mi Rae, a girl who had plastic surgery to be more accepted in her new environment, met Do Kyung Suk at university. Apparently, Do Kyung Suk was Kang Mi Rae's friend in middle school, so he knows the woman's true face.
Fortunately, Do Kyung Suk is not someone who cares about looks. Until the moment when Do Kyung Suk fell in love with Kang Mi Rae. However, this movie is not just about love. Lots of intrigue and polemics can make you learn about Korean culture and what goes on in campus life there.
Top Management (2018)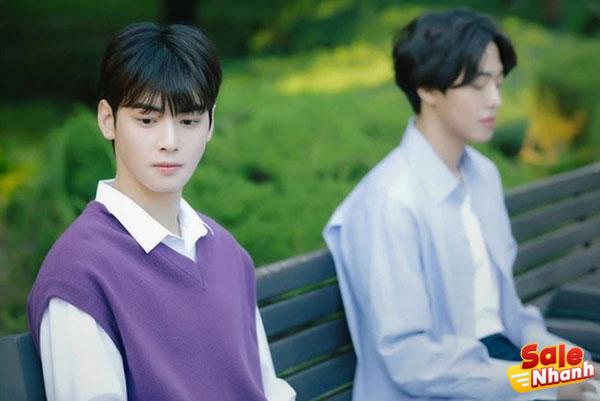 Unlike other Korean dramas, this fantasy drama is not broadcast on television but on YouTube Premium and the YouTube channel must be very familiar to K-popers, 1theK (원더 케이). Based on a novel by Jang Woosan, the film is about the Korean entertainment world and the boy group SOUL who wants to become famous.
Cha Eun Woo also plays a character that is not much different from his real life, a K-Pop idol in this drama. He plays Yeon Woo, one of the members of the group SOUL, Yeon Woo is the visual and center of the group. Along with Ahn Hyo Seop and Seo Eun Soo, Cha Eun Woo successfully starred in this drama until it passed 16 episodes.
To Be Continued (2015)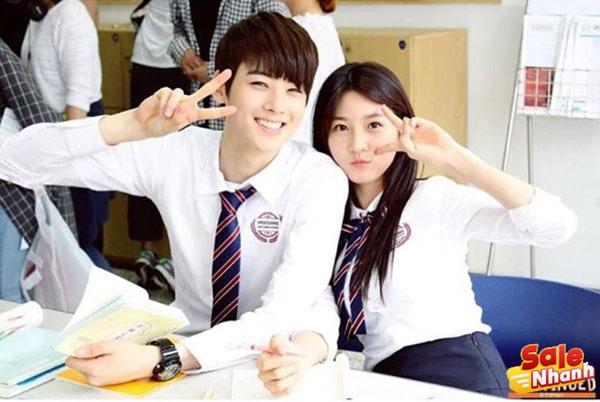 If you go back a few years ago, Cha Eun Woo starred in musical and comedy dramas aired by MBC. This 12-episode series stars his bandmate, ASTRO, before their debut. This movie is also made by Kim Sae Ron. The drama itself is also Cha Eun Woo's first drama.
The story of this movie is quite unique, 6 men are said to be preparing for their debut. However, they suddenly went back 2 years in the past. There, they meet Arin, who helped the boy band travel through time until their debut.
Cha Eun Woo herself plays the role of leader and musician in the drama. In fact, in ASTRO, the leader is actually JinJin. Cha Eun Woo's character in this drama is a cold guy who is popular at school, but he really cares about his team members.
Sweet Revenge (2017)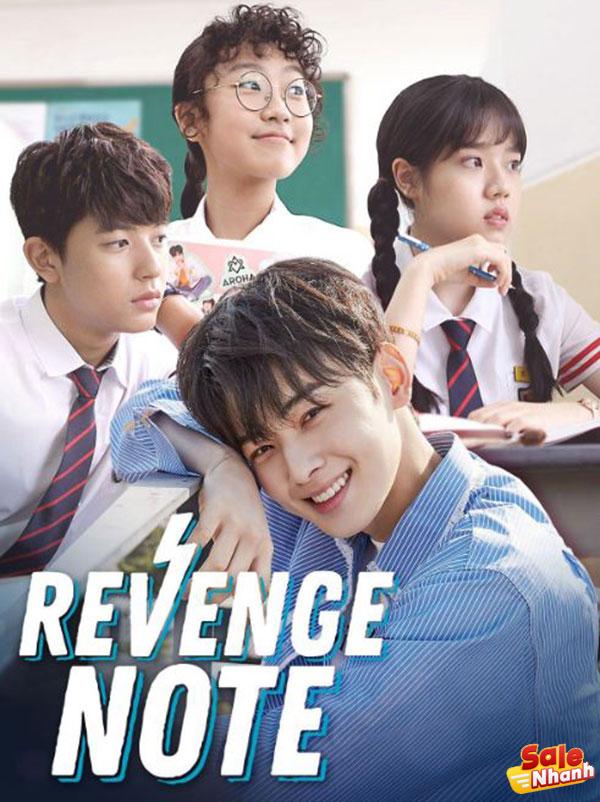 Source: Salenhanh.com
The series that aired on Oksusu is also known as "Revenge Note". Also starring Cha Eun Woo, here he plays Eun Woo, childhood friend of Ho Goo Hee, the main character.
The 22-episode drama tells the story of Ho Goo Hee, a girl who is often bullied by her friends at school. Until one day, the girl who had just graduated from middle school and continued to study in high school received a text message from an unknown person.
Apparently, that person comes from an app that can take revenge on anyone whose name is written there. After that, Ho Goo Hee wrote down the name of the person who hurt her and the revenge began. What's unique is that Cha Eun Woo plays a character named Eun Woo here! And, of course, he became the ideal match of the female lead.
My Romantic Some Recipe (2016)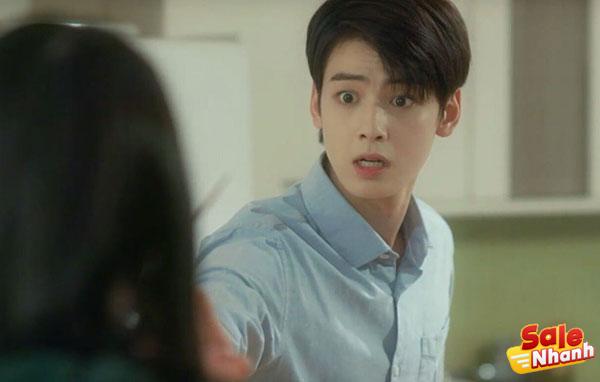 Aired on Naver TV Cast, this romantic and fantasy genre drama stars Cha Eun Woo, Joo Da Young, Ahn Ji Hoon, and Lee Soo Bin. This short film with a total of only 6 episodes tells the story of Ahn Mi Nyeo, a student who also works in a store.
This girl, who seems to have never had any dating experience, gradually begins to fall in love with Kang Joon, one of her male clients who frequents her workplace.
Miraculously and unexpectedly, Cha Eun Woo who plays himself appeared from a promotional poster for the boy group ASTRO owned by Ahn Mi Nyeo. From there, Ahn Mi Nyeo learned from Cha Eun Woo how to captivate men's hearts by beautifying herself and learning to cook.
Hit The Top (2017)
Although not playing the main role, the character that Cha Eun Woo takes on in this movie plays an important role. The drama, which aired for 32 episodes on KBS2, tells the story of two childhood friends, Cha Tae Hyun and Yoon Shi Yoon. Both are busy preparing for exams, but they have to meet a man named MJ.
The character played by Cha Eun Woo, namely MJ, a singer born in 1993 disappeared and returned only in 2017. However, there is an interesting thing, that is that MJ's personality is quite unique because He is often rebellious.
True Beauty (2020)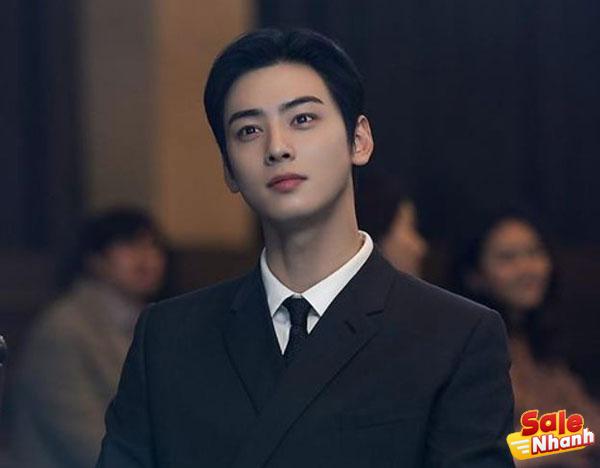 Who here likes to read webtoon "Secrets of Angels"? In this webtoon-based drama, Cha Eun Woo plays Lee Su Ho. Lee Su Ho's character himself is described as an ideal male image, loved by many women and excellent students at his school.
Even so, he remains cold and tough about this, despite the fact that Lee Su Ho is a warm man. Co-starring with Moon Ga-young and also Hwang In-yeop, this drama divided the audience into two camps, #timsuho and #timseojun. For those of you who are fans of romantic romantic movies, you must watch this movie.
Wow, it's clear that not only is Eunwoo handsome, but Eunwoo also has loads of talents that make his fans even more amazed. Well, one of the most outstanding talents is acting. In fact, the acting is quite good if you watch the above dramas. Have you seen one of them?
Salenhanh – Product review blog
Address: 115 Nguyen Van Qua, Tan Hung Thuan Ward, District 12, Ho Chi Minh City
Website: https://salenhanh.com
Mail: Salenhanh.com@gmail.com
#salenhanh #Reviewsalenhanh