Born on October 8, 1997, American actress Bellla Thorne began her acting career in 2003. Since then, she has acted in dozens of short films, documentaries and feature films. period. The actress, who is also a model, has become the center of controversy in Hollywood with her roles, private life and the last film she directed. But despite the controversy, Bella Thorne has shown good acting in every movie that she participated in.
Here are the best Bella Thorne movies that Salenhanh.com has compiled.
Blended Holiday
Jim Freidman, father of three daughters and sports store manager, lost his wife to cancer. Separated from her husband, Lauren Reynolds is a mother of two boys and works as a wardrobe organizer. These two go to dinner together, but they don't like each other. But they were reunited when their credit cards were mixed up while shopping at a store.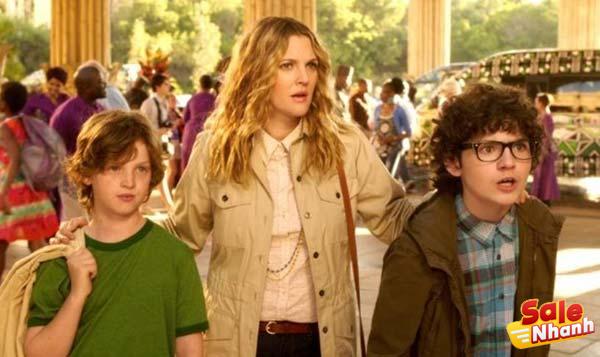 Meanwhile, they learn from Lauren's friend Jen that a booking was made for a vacation in South Africa, but has since been abandoned. Unbeknownst to each other, the two decided to book a room with their families. Meeting again in South Africa, Jim and Lauren will experience extremely interesting things and become closer every day. Adam Sandler, Drew Barrymore and Bella Thorne star in the production, which is one of the Bella Thorne films.
I'm Great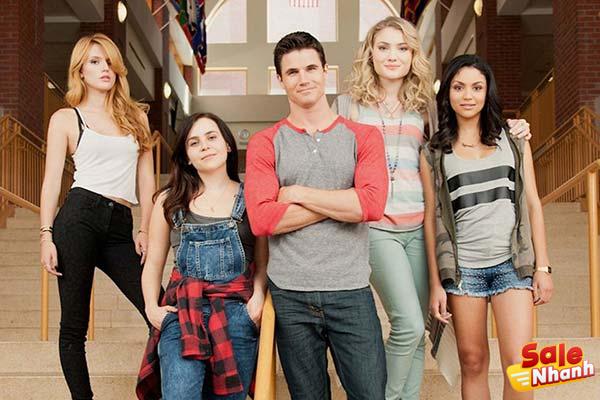 Bianca, a senior in high school, is given bad nicknames at school. Bianca's life is turned upside down when she is labeled as ugly and fat by the school's popular students. The young girl was annoyed with such labeled statements, so she was determined to get rid of this situation. Bianca, who wants to change people's perception, will do her best to prove to everyone that people shouldn't be judged by their looks. The film stars Bella Thorne, Mae Whitman and Robbie Amell.
Midnight Sun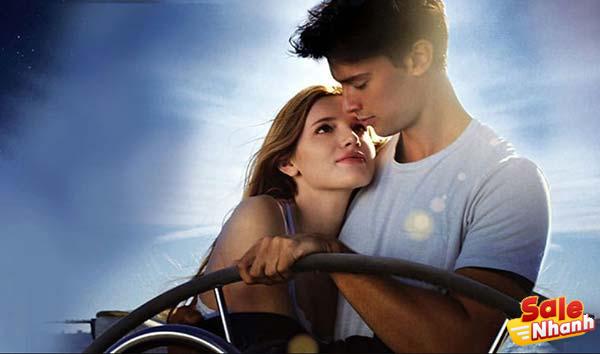 Katie Price is a young girl with a terminal illness. Katie has a disease called Xeroderma pigmentosum that prevents her from going out in sunlight, so she only goes out at night. Katie runs into her childhood sweetheart, Charlie Reed. The duo who come together after a long time will experience a game-changing love. The film stars Bella Thorne and Patrick Schwarzenegger. By the way, for those wondering: Patrick Schwarzenegger is the son of Arnold Schwarzenegger.
I Still See You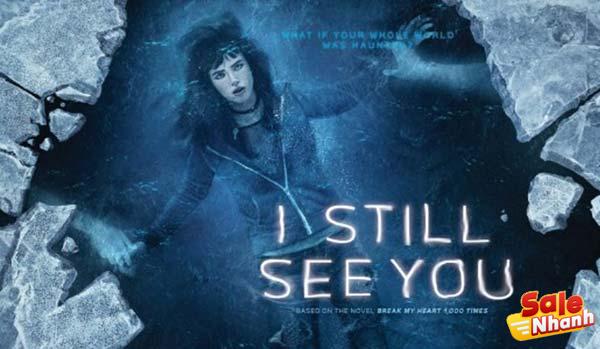 Tenyears after an apocalyptic event killed millions and turned the world into a haunted place, Roni received a threatening message from the grave. Reuniting with her classmate Kirk, Roni travels to a dark world that blurs the line between the living and the dead. Roni will try to stop a killer within the limited time he has here. The film stars Bella Thorne and Richard Harmon.
You Got Me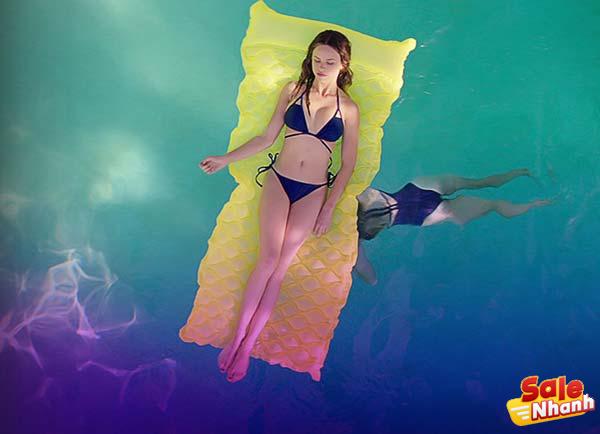 Tyler and his girlfriend Alison are a madly in love couple. However, a fight between them causes them to break up. Later, Tyler is interested in Holly, who is from another city. The two had a one-night stand, but Holly didn't consider it a one-night stand. Developing a dangerous obsession with Tyler, Holly transfers to his school to keep their love alive. Halston Sage, Taylor John Smith and Bella Thorne star in the production, which is one of Bella Thorne's films. Review Salenhanh
Infamous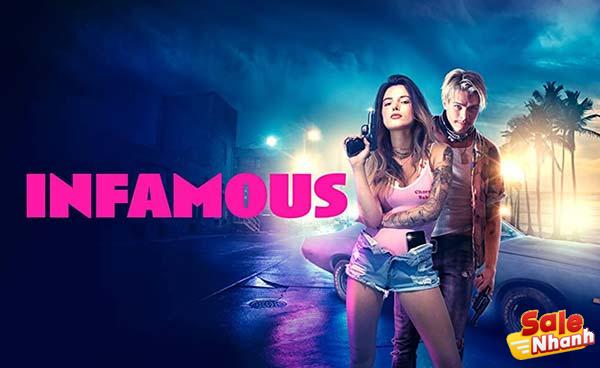 The production, which is among Bella Thorne's films, is about a young woman who commits a crime to become famous. Arielle is a young woman who works at a restaurant in a small Florida town. But Arielle wanted more than that. His biggest wish is to be famous and people admire him. One day, a criminal named Dean enters Arielle's life. Arielle knew she could be famous for posting crimes online. On top of that, Arielle would commit various crimes to become famous. Bella Thorne and Jake Manley co-star in the film.
Chick Fight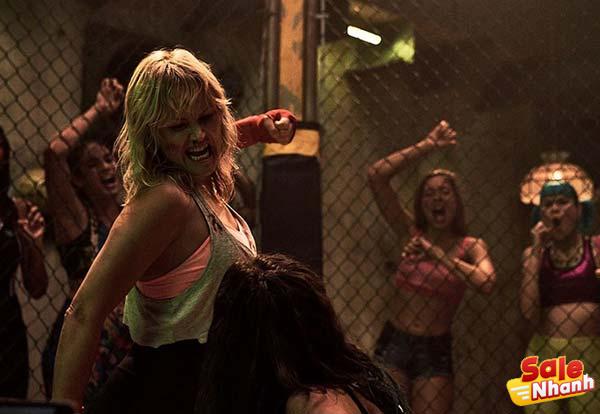 The life of Anna, a young woman, is not smooth. The young woman, with no money, is in danger of being kicked out of the house. So her best friend Charleen decides to take her to a women-only fight club. Bored with her life, Anna will feel more alive every minute here. The film stars Bella Thorne, Malin Åkerman, and Alec Baldwin.
The Babysitter: Killer Queen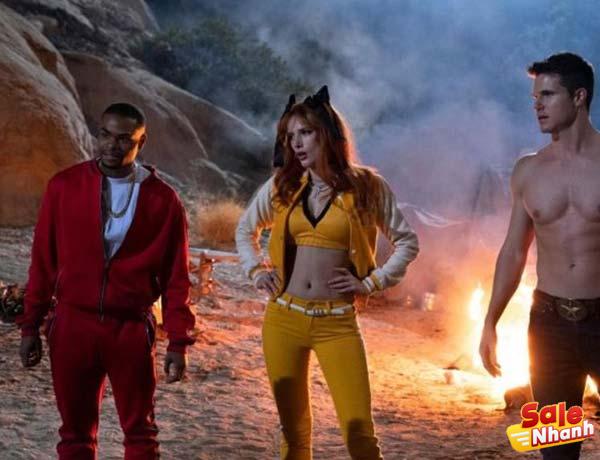 Two years ago, Cole escaped the babysitter Bee's demonic ritual. Now a high school student, Cole tries to leave his past behind and focus on school and his life. But his past enemies are back again. On top of that, Cole must defeat evil once again. It stars Judah Lewis, Samara Weaving, Bella Thorne, Robbie Amell and Amanda Cerny. Salenhanh.com
Ride (2018)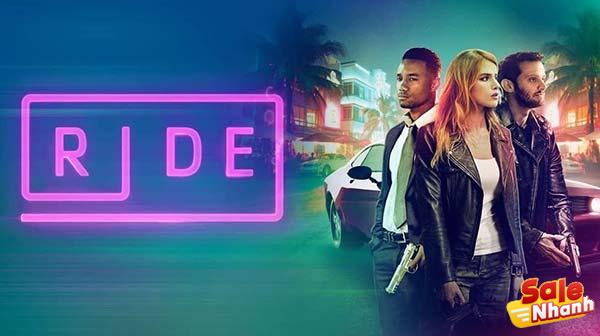 Not making enough money as an actor, James was able to pay his bills by working for a carpooling app. One night, he happened to meet Jessica, a very beautiful woman. These two are influenced by each other for a very short time. Rejecting Jessica, James puts her new client, Bruno, in the car. Bruno asks James to invite Jessica, saying they're going to have a crazy night. But Bruno, who was armed, had a very dangerous and perverted sense of fun. Bella Thorne and Jessie T. Usher starred in the production, which was one of the Bella Thorne films.
Salenhanh – Product review blog
Address: 115 Nguyen Van Qua, Tan Hung Thuan Ward, District 12, Ho Chi Minh City
Website: https://salenhanh.com
Mail: Salenhanh.com@gmail.com
#salenhanh #Reviewsalenhanh
Tran Nguyen Minh Phong – Review salenhanh.com