Among the few Korean young actors who have good looks and great acting, as a connoisseur of dramas or movies, you will know that there are high-level actors out there who especially play parents or characters. older animals. Without their presence, a drama would still feel lacking, especially if the topic raised was about family.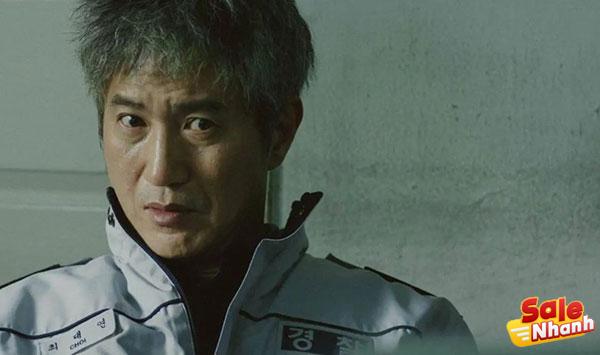 One of the senior Korean actors whose face must be very familiar is Ahn Nae Sang. Because he has performed many roles in various Korean dramas and movies, although he often plays supporting roles, he always leaves a mark in the hearts of the audience. Which movies did this actor born on December 25, 1964 participate in? Let 's take a look at the best movies with the participation of actor Ahn Nae Sang with Salenhanh Movie !
Poetry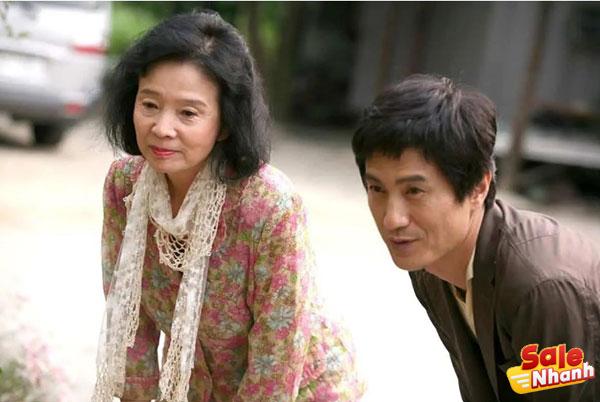 Release date / year: May 13, 2010
Genre: Drama
Produce: The Pine House Movie
Directed by: Lee Chang Dong
Actors: Yoon Jeong Hee, Lee David, Kim Hee Ra, Ahn Nae Sang
Ahn Nae Sang's film Innocent has won Best Picture at several prestigious events. Let's call it the Grand Bell Awards, the Korean Film Awards, the Korean Film Critics Association Awards, the Buil Film Awards, and the Busan Film Critics Awards. Starring Yoon Jeong Hee, this drama tells the grief of a confused grandmother because her grandson, Jong Wook (Lee David) was involved in the death of a student.
Yang Mi Ja is 66 years old, but she still has to be busy with her niece's whereabouts. One day, the student's diary is found. It is written that she was raped by some of her classmates. As Jong Wook's guardian, Mi Ja is contacted by the other students' fathers to resolve the matter, including Ahn Nae Sang, who plays Ki Beom's father.
Amidst her hardships, Mi Ja joins a group to compose poetry. He uses poetry as a vehicle that can help deal with the bitterness of life, including his Alzheimer's disease. Can Mi Ja and other fathers cope with this complication?
Marathon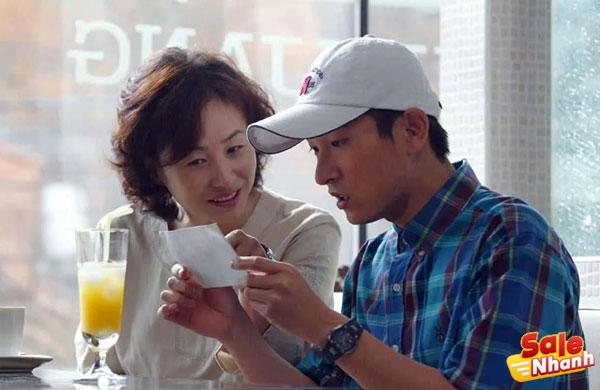 Release date / year: January 27, 2005
Genre: Drama, based on true story, sports
Producer: Showbox (Distributor)
Directed by: Jeong Yoon Cheol
Actors: Cho Seung Woo, Kim MI Sook, Lee Ki Young, Ahn Nae Sang
Playing the role of Cho Won's father, Ahn Nae Sang contributed to the success of this film by director Jeong Yoon Cheol. Cho Won, played by Cho Seung Woo, is a young man with autism who finds happiness by running. Financial difficulties do not prevent a mother's desire to see her child progress and develop.
He then enlists the help of Jung Wook (Lee Ki Young), a former marathon champion who now spends more time on alcohol. Jung Wook refused but Cho Won's spirit soon changed his mind. Can Cho Won prove to many people, especially his father and mother, that he is capable.
When I Turned Nine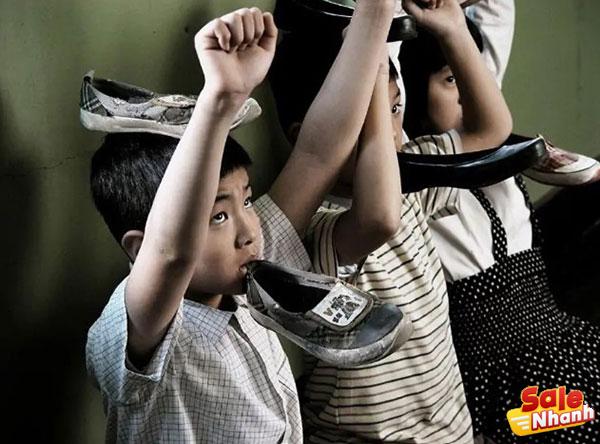 Release date / year: March 26, 2004
Genre: Drama
Production: Cinema Service (Distributor)
Directed by: Yun In Ho
Actors: Kim Seok, Lee Se Young, Na Ahn Hyun, Ahn Nae Sang
Taking on the role of teacher Tam Im, Ahn Nae Sang becomes a role model ready to protect her students for helping save Jang Woo Rim from drowning. Jang Woo Rim is a new student at Baek Yeo Min's (Kim Seok) school. Seeing her for the first time, Baek Yeo Min felt that Woo Rim was an arrogant child. However, who would have thought that the longer the two of them became close.
When I Turned Nine tells the story of a 9-year-old boy named Baek Yeo Min (Kim Seok) who is wise and mature enough. Such a personality is shaped by circumstances because Yeo Min lives alone with her mother. The mother has a problem with one of her eyes. The boy also wants to buy glasses for his mother by going to work. Can he make it happen?
The Last Princess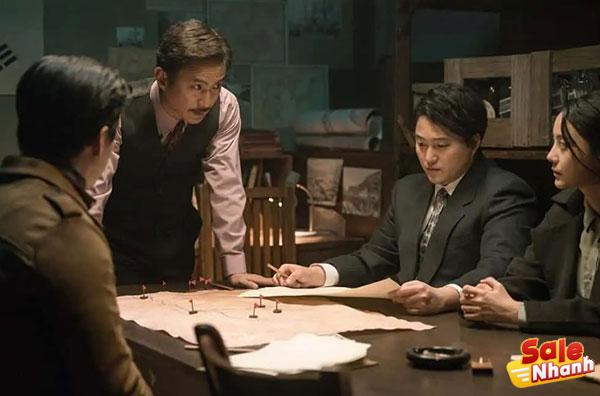 Release date / year: August 3, 2016
Genre: Historical Drama, True Story, Historical Drama
Produce: Hofilm
Directed by: Hur Jin Ho
Actors: Son Ye Jin, Park Hae Il, Yoon Je Moon, Ra Mi Ran, Ahn Nae Sang
In this movie by Ahn Nae Sang, the actor plays the role of Kim Hwang Jin, one of King Gojong's confidants and the uncle of Kim Jang Han (Park Hae Il). In an effort to maintain the dignity of Korea from the Japanese colonialists, Kim Hwang Jin and his nephew greatly helped their country. Although the gameplay is not much, the appearance of Ahn Nae Sang is one of the most important parts in the plot of The Last Princess.
The Last Princess tells the story of Princess Deokhye, the last princess of the Joseon Dynasty, who was forced to go to Japan under the pretext of going to school there. After finishing school, the princess (Son Ye Jin) now turned into a beautiful woman is reunited with her childhood friend Kim Jang Han (Park Hae Il). Unfortunately, their efforts to help Princess Deokhye return to Korea were never successful.
Grape Candy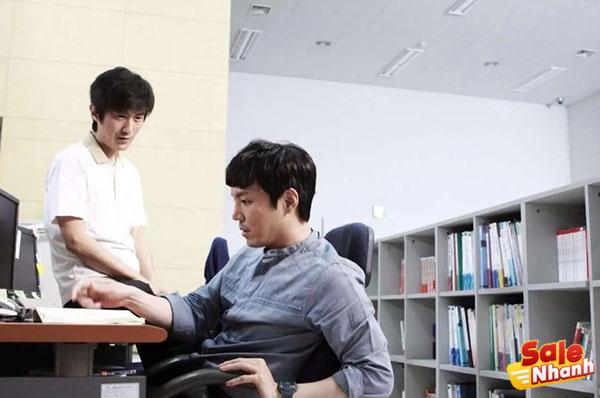 Release date / year: September 6, 2012
Genre: Mystery, Drama
Producer: Mountain Pictures (Distributor)
Directed by: Kim Hee Jung
Actors: Park Ji Yoon, Park Jin Hee, Kim Jung Nan, Ahn Nae Sang
In the 2012 film, Ahn Nae Sang plays manager Park. The actor collided with veteran Korean actor Choi Won Young, who was lined up to play a grown man named Ji Hoon. Grape Candy is a film that shows the inner conflicts of three women.
One of the three women is Sun Joo (Park Jin Hee). A mature woman who seems to be living the perfect life because she has a steady job and a fiance who loves her, Ji Hoon. Until one day his high school friend So Ra (Park Ji Yoon) reappears. What is the secret between them?
One Perfect Day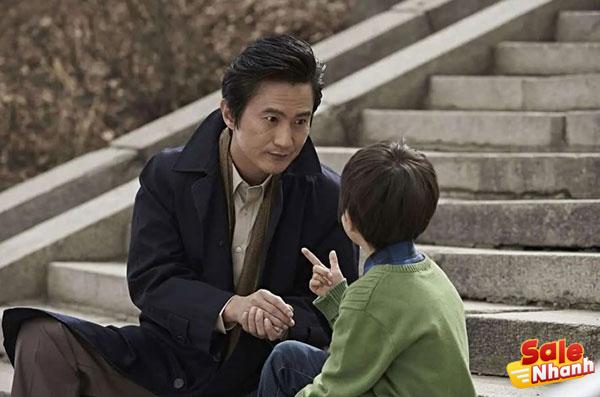 Release date / year: April 30, 2013
Genre: Short Film, Drama, Romance
Production: MOG Interactive, Greem Film Company
Directed by: Kim Jee Woon
Actors: Yoon Kye Sang, Park Shin Hye, Park Soo Jin, Ahn Nae Sang
Ahn Nae Sang's next film is a short film with a duration of about 35 minutes. Here, he plays Un Cheol's father, the main character. The character Un Cheol was assigned to talented actor Yoon Kye Sang to take on. When he was young, his father taught Un Cheol the game of scissors, paper, and rock as well as taught him some life lessons.
One day, the gloomy Un Cheol wandered the streets at night. There, he finds a dog that belongs to a girl named Eun Hee (Park Shin Hye). Eun Hee wants to give him the money back but Un Cheol refuses and wants to replace it with a game of scissors, paper, and rocks. If Un Cheol wins that game, Eun Hee must want to date him. If he loses, Un Cheol will no longer bother him. So who is the winner in this game?
Sisily 2km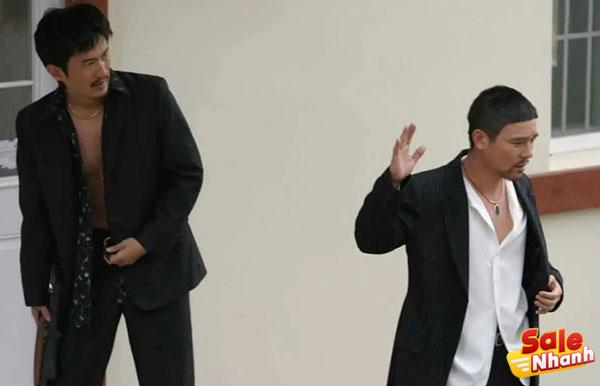 Release date / year: August 13, 2004
Genre: Comedy Horror
Producer: Showbox (Distributor)
Directed by: Shin Jung Won
Actors: Byun Hee Bong, Im Eun Kyung, Im Chang Jung, Ahn Nae Sang
Seok Tae (Kwon Oh Jung) escapes from his gang after stealing a large diamond. With the intention of saving himself, he arrives in a peaceful village called Sisily. Seok Tae's escape did not escape the pursuit of Yang Yi (Im Chang Jung) when he learned that Seok Tae had escaped into the village. Surprisingly everyone in town is lying.
Who would have thought that the people of Sisily were scarier than ghosts. They are crooks with a dark past. In this movie, Anh Nae Sang plays the role of Mutt / Mad Dog. Then what will happen to Seok Tae and Yang Yi next?
Detective K: Secret of the Living Dead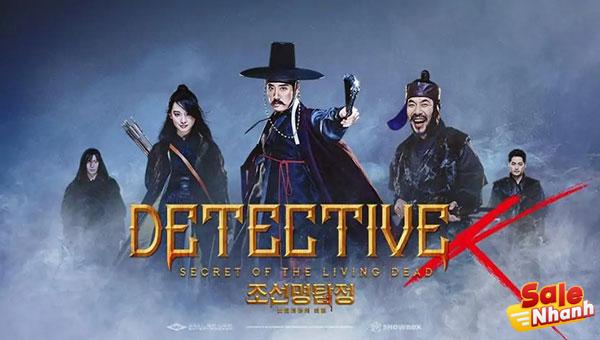 Release date / year: February 8, 2018
Genre: Action, Comedy, Adventure
Production: Generation Blue Films
Directed by: Kim Sok Yun
Actors: Kim Myung Min, Oh Dal Su, Kim Ji Won, Ahn Nae Sang
Through a movie starring Kim Ji Won, Kim Bum, and Lee Min Ki, Ahn Nae Sang has enlivened the ranks of Detective K: Secrets of the Walking Dead. In the movie directed by Kim Sok Yun, the actor plays Bang Hyo In. He was the leader and mastermind behind the betrayal that led to the Crown Prince's death.
The story in the film begins when Kim Min (Kim Myung Min) doubts the existence of vampires in Joseon. While searching for information on the truth of this matter, Kim is ordered to investigate a serial murder case on Kanghwa Island. On the island, Kim meets a beautiful woman with special abilities. So what happens to them next?
Mission Sex Control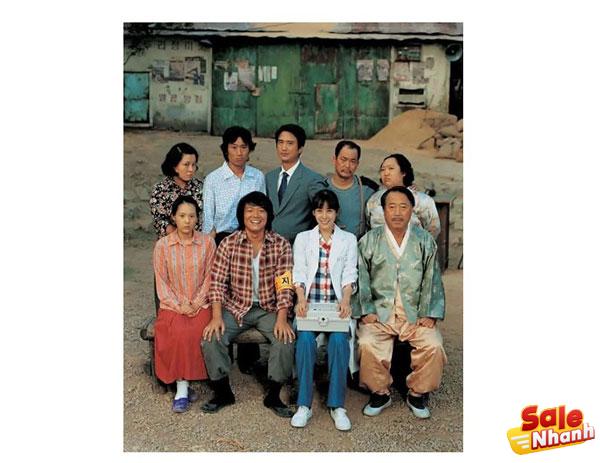 Release date / year: September 28, 2006
Genre: Comedy
Production: Cinema Service (Distributor)
Directed by: Ahn Jin Woo
Actors: Kim Jung Eun, Lee Beom Soo, Byun Hee Bong, Ahn Nae Sang
Ahn Nae Sang's Mission Sex Control has a rather unique premise. The film is set in South Korea in 1971 when the government tries to slow down the population growth for fear of hindering the country's economic development. For this reason, the government is aggressively dispatching family planning agents, one of whom is Hyun Joo (Kim Jung Eun).
Hyun Joo, who is single, finds it difficult to carry out the task of promoting the use of contraceptives and surveying nighttime activities in the village. He also enlists the help of a local village chief named Suk Gu (Lee Beom Soo). However, instead of doing it right, Suk Gu actually caused a lot of chaos. In the movie Mission Sex Control, Ahn Nae Sang plays the role of Chang Soo herself.
Beyond That Mountain
Release date / year: April 30, 2020
Genre: Drama, Cardinals, Biography
Produce: Leon Pictures
Directed by: Choi Jong Tae
Actors: Lee Kyung Hoon, Lee Hang Na, Ahn Nae Sang, Kang Shin Il
Ahn Nae Sang's film, arguably the most recent, is inspired by Jung Chae Boong's novel of the same name. Beyond That Mountain presents the childhood story of Stephen Kim Sou Hwan, a former Cardinal of the Roman Catholic Church and Archbishop of Seoul.
His character was appreciated by many sections of Korean society for his participation in the transition of military government to democracy. In this drama, the actor plays Kim Sou Hwan's father. Want to know how he acted as the father of a pure boy who later became important to so many people?
Salenhanh – Product review blog
Address: 115 Nguyen Van Qua, Tan Hung Thuan Ward, District 12, Ho Chi Minh City
Website: https://salenhanh.com
Mail: Salenhanh.com@gmail.com
#salenhanh #Reviewsalenhanh