Ahn Hyo-seop is one of the handsome and talented actors whose bright face as well as great acting ability make him one of the top names in TV dramas today.
Not long ago, we received a new Korean drama called Business Proposal, which immediately caught the attention of some viewers who love drama. The reason is, this movie has a very entertaining and light-hearted story that doesn't make people think twice when watching. Moreover, this movie also stars some famous Korean artists as players, such as Ahn Hyo-seop.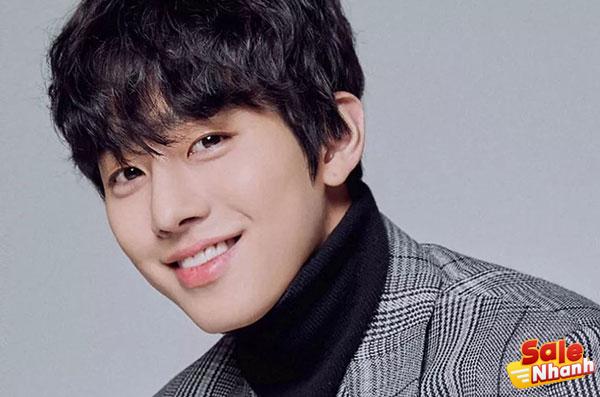 In drakor's Business Proposal, Hyo-seop plays Kang Tae-mu, the CEO of a large food company, who is known for his cold personality and does not want a romantic relationship. Hyo-seop's performance as Tae-mu also received praise for being very charismatic. However, this also really applies to some of Hyo-seop's roles in various other dramas.
Let's take a look at the best dramas with Salenhanh.com that have the participation of Ahn Hyo-seop
One More Happy Ending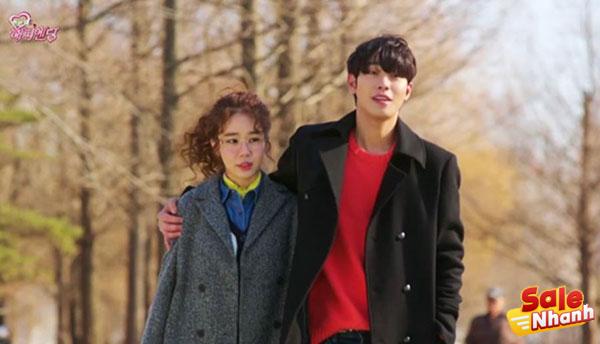 Ahn Hyo-seop actually started his career as an actor through the TV series Splash Splash Love. However, his name only became famous after starring in a romcom series called One More Happy Ending. All in all, this drama tells the story of four former members of a girl group who are now living a normal life with different professions.
A member of the girl group Go Dong-mi (Yoo In-na) is currently an elementary school teacher. Well, in this movie, Ahn Hyo-seop plays Ahn Jung-woo, Go Dong-mi's lover.
Entertainer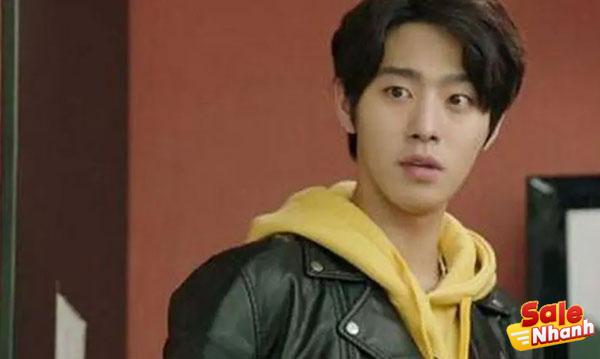 Entertainer is a series depicting the harsh world of the Korean entertainment industry. In this Korean drama, Ahn Hyo-seop plays Ji Noo, the leader of a boy band named Jackson and also befriends the main character, Shin Suk-ho. However, Jo Noo was secretly depressed because of his job.
My Father Is Strange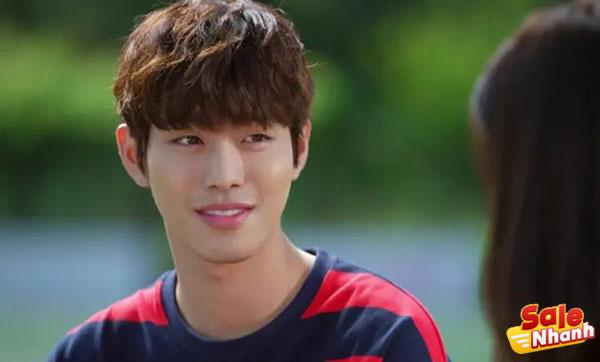 My Father Is Strange will be very suitable for those of you who like Korean dramas about family themes with quite unique themes. You see, this movie focuses on a family where one day a celebrity claims to be part of the family. This happens to the family of Lee Yoon-seok, who owns a small bar.
In this drama, Ahn Hyo-seop plays the role of Park Chul-soo, the lover of Lee Ra-yeong, the youngest child of Lee Yoon-seok. Chul-soo is actually the son of a Korean corporation. However, Chul-soo is not interested in continuing his family business and is more interested in becoming a football coach.
Still 17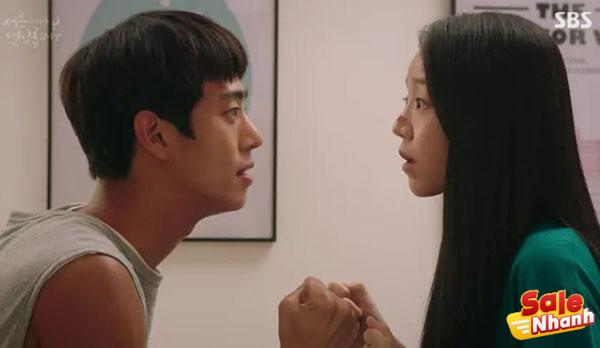 Korean drama Still 17 focuses on Woo Seo-ri (Shin Hye-sun), who goes into a coma when she is 17 and then wakes up when she is 30. This makes Se-Ri still think and act like a 17-year-old child. In fact, Se-ri came to his house 13 years ago, which is currently occupied by Gong Woo-jin and his grandson, Yoo Chan (Ahn Hyo-seop).
The silhouette of Yoo Chan, who is still 17 years old physically and mentally, later becomes Seo-ri's friend and helps the girl adapt. Hyo-seop's appearance as Yoo Chan in this drama has won praise for his very gentle attitude towards Woo Seo-ri.
In fact, the character Yoo Chan played by Hyo-seop in this drama was nominated for "Best Character" at the SBS Drama Awards. Not only that, but Hyo-seop also won the "Best New Actor" trophy at the event thanks to Yoo Chan's performance.
Abyss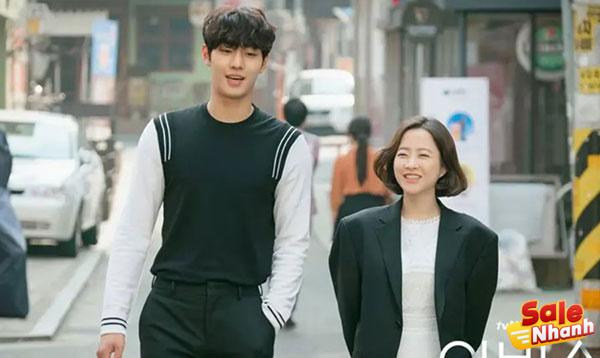 The film, starring Park Bo-young and Ahn Hyo-seop, tells the story of Ko Se-yeon (Kim Sa-rang) and Cha Min (An Se-ha) who died in the middle of a hit. Then a mysterious Abyss stone allows them to come back to life or reincarnate with a vastly different appearance.
New-look Ko Se-yeon (Park Bo-young) lives her life as a lawyer at a law firm. Meanwhile, the new Cha Min (Ahn Hyo-seop) also starts working in the same law firm with So-yeon as an administrative secretary. The two then work together to uncover the mysterious events that happened to them.
Dr. Romantic Season 2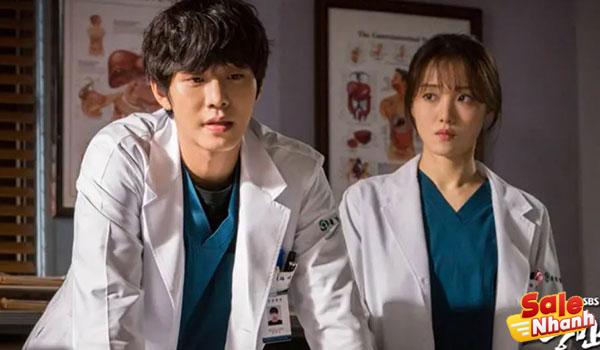 Ahn Hyo-seop was entrusted with the lead role in the second season of the Korean drama Dr. Romance is very popular. In this second season, Dr. Kim returned after going through various problems during her medical career. However, this time Dr. Kim receives help from Seo Woo-jin (Ahn Hyo-seop), a doctor with a troubled past.
You will be surprised by Hyo-seop's performance in this drama as Woo-jin, especially when the doctor is performing an operation. The proof is that through this film, Hyo-seop won the "Best New Actor" trophy at the Baeksang Arts Awards.
Lovers of the Red Sky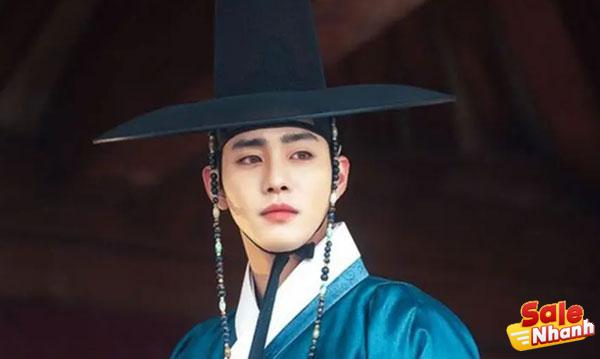 Set in the Joseon era, this Korean drama follows the life of a talented female painter named Hong Cheon-ki (Kim Yoo-jung). Cheon-ki was chosen as the first female artist from Dohwaseo, the Royal Academy of Korean Painting.
One day, Cheon-ki meets Ha Ram (Ahn Hyo-seop), an officer at Seowoongwan who studies astronomy, geography, divination, and meteorology. Ha Ram has an accident that makes her blind. However, Hong Cheon-ki doesn't care about the guy's flaws and still gives his heart to Ha Ram.
Those were some suggestions for the Korean drama Ahn Hyo-seop alongside Business Proposal. Out of these dramas, which one is your favorite? Share your opinion with Salenhanh movie Review
Salenhanh – Product review blog
Address: 115 Nguyen Van Qua, Tan Hung Thuan Ward, District 12, Ho Chi Minh City
Website: https://salenhanh.com
Mail: Salenhanh.com@gmail.com
#salenhanh #Reviewsalenhanh