Ahn Bo-hyun debuted in the Korean entertainment industry as a model since 2007. Then, he entered the world of Korean dramas when he first appeared in Golden Cross (2014). Since then, he has continuously played supporting roles.
Ahn Bo-hyun has only really become widely known since he appeared as the main character of Itaewon Class (2020). Since then, he has appeared in My Name (2021) alongside Han Soo-he as well as a cameo in Yumi's Cells.
In 2022, Ahn Bo-hyun reappeared in a military-themed Korean drama, which was a new genre for him. This TV series is the first drama he acted in with a sense of horror with various adventures.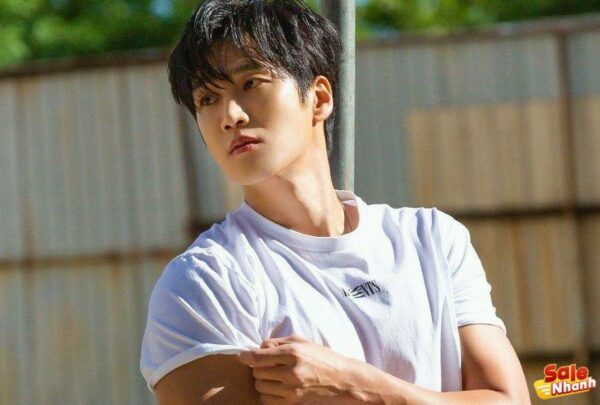 Let's take a look at the top best movies of Ahn Bo-hyun together with Review Salenhanh !
Military Prosecutor Doberman (2022)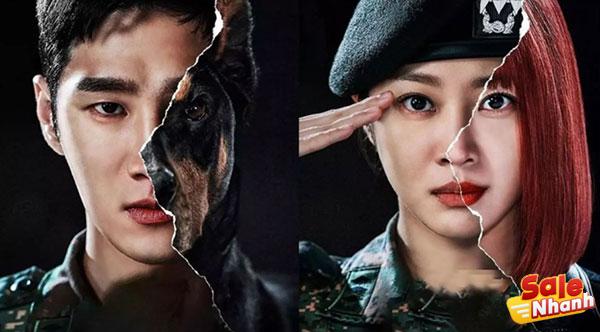 Do Bae-Man (Ahn Bo-Hyun) becomes a military prosecutor in search of success and wealth. His job is just a vehicle for him to find success and he wishes to give up his job as a military prosecutor.
Cha Woo-In (Jo Bo-Ah) comes from a wealthy chaebol family and she works as a rookie military prosecutor. She is confident and unafraid of those in power. She has excellent investigative skills for someone her age. Cha Woo-In also becomes a military prosecutor to seek revenge.
Do Bae-Man and Cha Woo-In begin to work together as they break the evils in the military.
My Name (2021)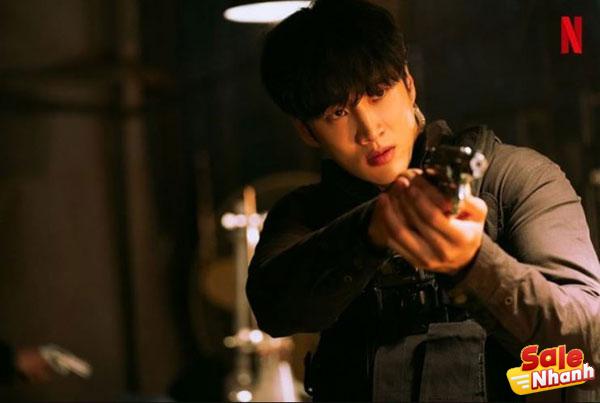 Source: Salenhanh.com
This action-horror film tells the story of a character named Ji-woo (Han So-hee) who has the ambition to avenge his father's death. She witnessed with her own eyes the moment her father died after being shot by a mysterious person.
Ji-woo decides to join a drug gang to uncover and find his father's killer. She is supported by Choi Moo-jin (Park Hae-soon), the leader of a drug cartel and a close friend of her father. Moo-jin reveals to Ji-woo that her father was murdered by a policeman. He then gives Ji-woo the nickname Oh Hye-jin to work in the drug police unit as a spy to spread information about the organization's crimes.
Kairos (2020)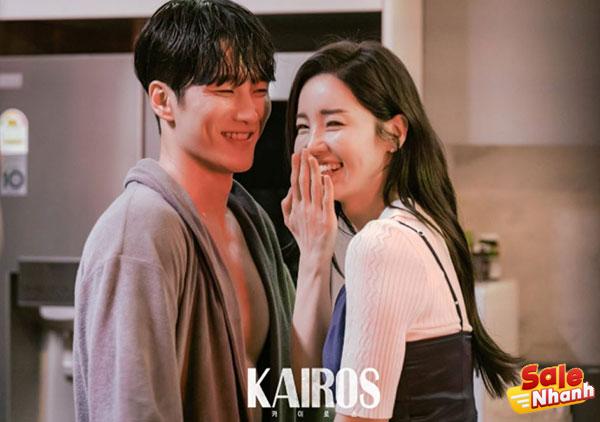 Kairos is a time-traveling fantasy thriller that tells the story of Kim Seo-jin (Shin Sung-rok), a man who despairs after his daughter is kidnapped.
Kim Seo-jin was originally a very ambitious character, especially in pursuit of success. This makes him the youngest leader in his company. His personal life also seems perfect. He has a beautiful wife and famous violinist, Kang Hyun-chae (Nam Gyu-ri).
However, that life changes when her daughter is kidnapped. In the present life and trying to reunite with her daughter, Seo-jin meets Han Ae-ri (Lee See-young), who is searching for her mother.
Han Ae-ri is a busy student with her studies and part-time job. He worked hard to pay for his mother's surgery. One day, Ae-ri's mother disappeared. That's when he met Kim Seo-jin.
From Kim Seo-jin's point of view, Han Ae-ri lived exactly one month in the past. Two people can magically communicate despite living in different times.
The encounter leaves both Seo-jin and Ae-ri struggling to save the people they care about. This movie also stars some other famous actors such as Ahn Bo-hyun (Itaewon Class, Descendants of the Sun), who plays Seo Do-kyun, Kim Seo-jin's right-hand man.
Itaewon Class (2020)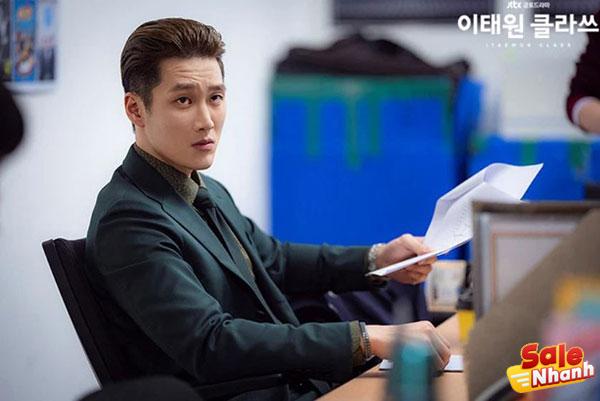 Itaewon Class follows the life of Park Sae-Royi, a steadfast young man who has not compromised with injustice and corruption since a young age. The drama "Itaewon Class" basically tells the story of Park Sae Royi's revenge attempt against the CEO of a food company and his son for the injustice he received in the past.
On the first day of high school, Park Sae-Roy punched his classmate, Jang Geun-won, who bullied another classmate. Jang Geun-won is the son of CEO Jang Dae Hee (Yoo Jae Myung).
Jang Dae-Hee was later discovered running the Jangga restaurant business where Park Sae-Royi's father worked. He asked Park Sae-royi to apologize to his son, but Park Sae-royi refused.
The refusal got Park Sae-royi in trouble. He was expelled from school and his father was fired from Jang Dae-Hee's company. Not long after, Park Sae-roy's father died in a motorcycle accident caused by his old classmate Jang Geun-won. Park Sae-roy, who was in high spirits, took revenge on Jang Geun-won.
Once again, Park Sae-roy felt that he was being treated unfairly. He was arrested and sentenced to prison for the violent attack on Jang Geun-won. Since then, Park Sae-roy decided to destroy Jagga company and take revenge on CEO Jang Dae-hee and his son, Jang Geun-won.
After serving his prison term, he opened a restaurant in Itaewon, Seoul. Jo Yi-seo (Kim Da-mi).
Her Private Life (2019)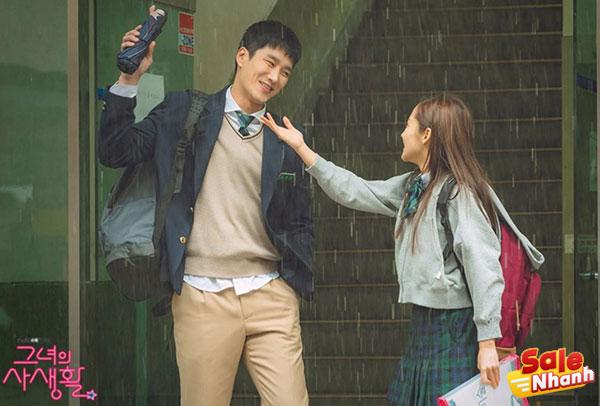 Her Private Life tells the story of Sung Deok-mi (Park Min-young), who works as an art gallery manager. He is also an avid fan.
Sung Deok Mi is a big fan of Shi An (Jung Jae-won/One), a member of a boy band in South Korea.
As a crazy fan of Shi An, Deok-mi's relationship with her boyfriend is often not very harmonious because she always prioritizes her idol. The reason is that, Deok-mi secretly manages a fansite of Shi An, so she has to follow Shi An's various activities to hunt for photos.
As a fan of Shi An, Sung Deok-mi has a rival, Cindy (Kim Bora). Cindy is a close friend of Nam Eun-gi (Ahn Bo-hyun), but Eun-gi is always on Deok-mi's side.
On the other hand, there is Ryan Gold (Kim Jae-wook), the new director in charge of the art gallery where Deok-mi works. Before becoming a gallery director, Ryan Gold was a famous painter. However, he decided to retire, so he stopped painting.
One day, Ryan Gold receives information that his employee, Deok-mi, is a fan of Shi An and is in charge of managing the fansite. Ryan also quietly followed Deok-mi.
Their love story begins to intertwine with a humorous episode that makes them laugh.
Hide and Seek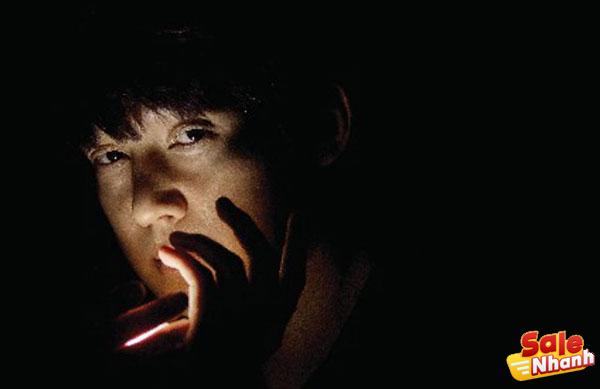 Hide and Seek is a South Korean television series Ahn Bo-hyun that revolves around the tangled fate of the heir to a cosmetics company and a woman who must achieve everything on her own. The drama tells the story of Min Chae-rin (Lee Yoo-ri), a cunning and strong-willed executive of a cosmetics company. However, deep down he desperately needed the love of his family.
Chae-rin always tries to give the best to the company she inherited. However, in addition to having to deal with the complex problems of the company, he also has to face troubles in love and family life is equally complicated. In this movie, Ahn Bo-hyun plays the role of Baek Do-hoon, one of the supporting actors.
Girls' Generation 1979 (2017)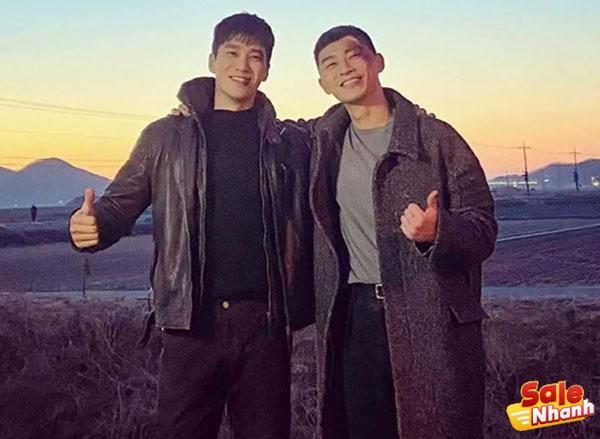 Girls' Generation 1979 is a South Korean television series that tells the story of Lee Jung-hee, a 2nd year high school student. She has a storytelling personality and is the daughter of a family that runs a company. toy company. He and his friends live their teenage lives. In this movie, Ahn Bo-hyun plays a supporting player who becomes friends with Young-choon, a good-natured former gangster.
Wednesday 3:30 PM (2017)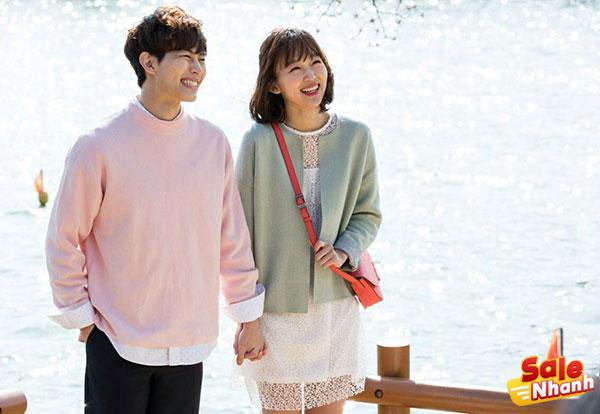 Wednesday 3:30 p.m. is Ahn Bo-hyun's Korean drama having a second lead role. The film tells the story of Sun Eun-woo (Jin Ki-joo), who is dumped by his girlfriend. He tries to regain himself so he doesn't get jealous easily when he sees his ex-girlfriend. He then manipulates his social media to create a fake "lovestagram" (love + Instagram) with his childhood friend Yoon Jae-won (Lee Hong-bin). Ahn Bo-hyun as Baek Seung-kyu, who colors the relationship between the two main characters in this drama.
My Runway (2016)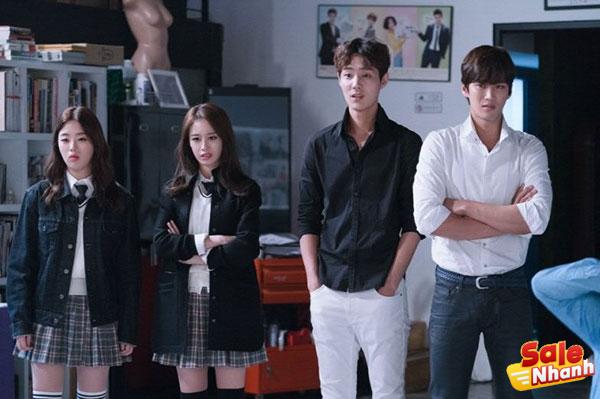 My Runway is a South Korean television series about Han Seo-yeon, a smart, healthy and friendly high school student who dreams of becoming a model. Jinwook is one of the top models in Korea. Han Seo-yeon and Jinwook finally met at the casting, and Jinwook was one of the judges. The casting didn't go as Seo-yeon wanted, and she was disappointed. However, when the casting was over and they passed each other outside, their souls either swapped bodies or were confused and confused them. In this movie, Ahn Bo-hyun appeared as a supporting actor playing himself.
After the Show Ends (2016)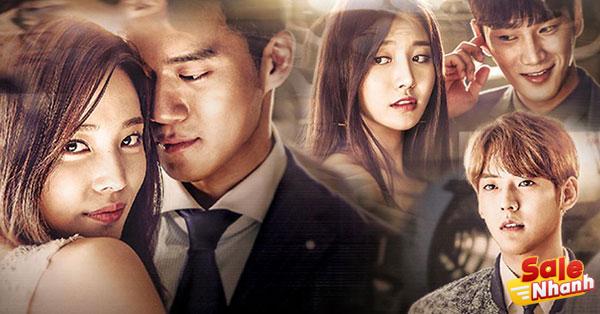 After the Show Ends is a South Korean television series that focuses on reality shows. In the TV series, there is a group of people who make the TV series "Iron Lady", also known as strong women. The film is about a woman who works in business during the day, but has a side job at night. Ahn Bo-hyun appears as a supporting player in this drama.
The Dearest Lady (2015)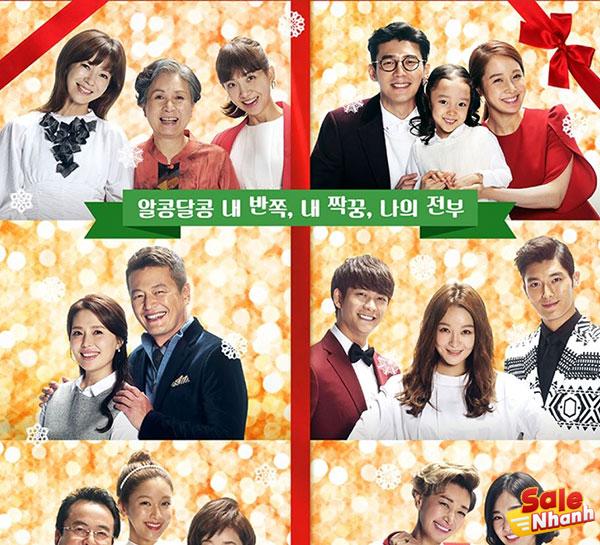 Dearest Woman is a Korean drama about love in a family relationship seen from the perspective of a mother and her two daughters. This drama is filled with stories of love, dispute, divorce, single parenting until the woman remarries.
Han Ah-reum (Kang Min-kyung), assistant designer at a famous and top store in Korea. She is the youngest daughter of a divorced woman named Na Bo-bae (Ha Hee-ra). The film is quite long showing the various strange stories of the characters. Ahn Bo-hyun in this movie is Lee Bong-gil, one of the supporting characters of this movie.
Salenhanh – Product review blog
Address: 115 Nguyen Van Qua, Tan Hung Thuan Ward, District 12, Ho Chi Minh City
Website: https://salenhanh.com
Mail: Salenhanh.com@gmail.com
#salenhanh #Reviewsalenhanh