Park Dan Dan, a cheerful and innocent girl, becomes the direct tutor for the three children of a successful businessman Lee Young Kuk.
Dan Dan's closeness and Young Kuk's children as well as the intensity of their encounters often make love between the two blossom. However, the difference between them was so great that many times encountered obstacles.
Young Lady and Gentleman (2021), the drama with the highest rating of 37% of KBS, is about the long struggle in love between two people who are different in many ways.
Just enjoy the frustration because the same conflict is presented over and over again. Before deciding to watch, let's take a look at the review and short summary below!
Summary of Young Lady and Gentleman (2021)
Release year 2021
Genres Comedy , Drama , Family , Romance
Production G&G Productions
Director Shin Chang Suk
Cast Ji Hyun Woo Lee Se Hee Park Ha Na Kang Eun Tak
Park Dan Dan was abandoned by his mother when he was a child. His father Park Soo Cheol felt desperate and nearly committed suicide before being saved by a widow with one child named Cha Yeon Sil.
Yeon Sil is ready to be Dan Dan's mother even though she already has a son named Park Dae Beom. They also agree to become a family.
Like children who always joke and fight, Dae Beom teased Dan Dan that day and then got punched. And Dan was scolded for not wanting to go home.
He accidentally nearly got hit by a bicycle driven by a young man named Lee Young Kook. Dan Dan was too lazy to go home and tricked Young Kook into taking him out by bike.
Growing up, hardworking Dan Dan is heartbroken to learn that her father's home security deposit was secretly used by Dae Beom for a fraudulent investment.
Dae Beom is not alone because his mother, Yeon Sil, also helps him. Dan Dan could no longer stand the stupidity of his mother and half-sisters because they had caused so much trouble for his father.
However, Soo Cheol scolded Dan Dan to the point of kicking the girl out of the house. Dae Beom feels ashamed to do the same and will only go home when he succeeds.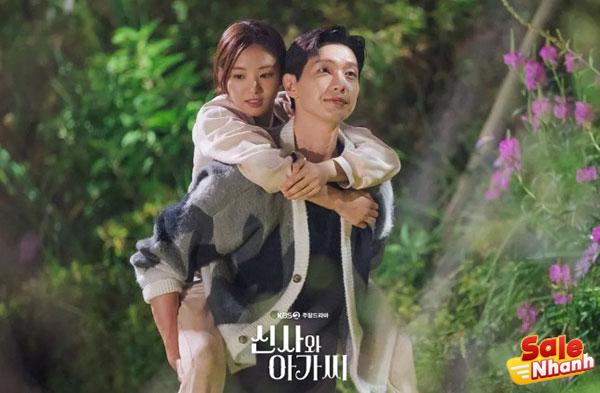 Instead of working, Dae Beom is busy dating rich girls. Dan Dan himself stayed at a friend's house while continuing to work part-time.
This situation made Dan Dan depressed, especially when the tutoring facility where he worked decided to close. To overcome fatigue, he went up the mountain while carrying soju in a water bottle.
Unexpectedly, here he met Young Kook. The 41-year-old man surprised Dan Dan, and wore a suit to climb the mountain. And Dan misunderstood until it hurt him. Young Kook himself often went to the mountain after his wife passed away.
He is also tired of having to deal with three mentally unstable children. As a rich businessman, Young Kook is not happy even though there are many people around.
One of the people who always sticks to Young Kook is Jo Sa Ra. She works as a housekeeper in her house, but the woman's attitude is like the owner of the house.
Sa Ra, a friend of Young Kook's late wife, is targeting this man to become her husband. Sa Ra doesn't let anyone near, not even Guk Hee, Young Kook's college friend.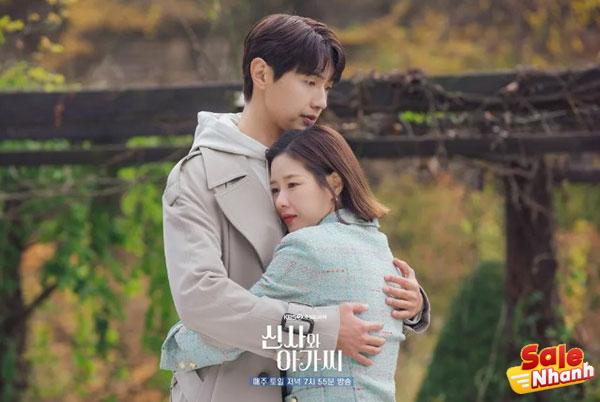 Sa Ra pretends to be Young Kook's special person even though she and her mother live in the Guk Hee family's house. Guk Hee, who works as a professor, seems to know Dan Dan.
That day, the two met by chance when Dan Dan was in dire need of a job and a place to live after leaving his friend's house.
Guk Hee then introduces a job at Young Kook's house because he knows his friend is in need of a tutor who can stay and look after the kids.
Dan Dan is very enthusiastic, but he doesn't know that his father worked there first. He also didn't know that his future master was the man he had hit on the head until he bled. The two of them meet again under an unpredictable condition.
Young Lady and Gentleman movie review
Love Is Obstructed By Many Things In Long Episodes
The plot of Young Lady and Gentleman (2021) does not go too far from the chosen title. This 52-episode series follows the enduring love struggle between a 27-year-old girl and a wealthy 41-year-old widow with three children.
Nothing special since the first episode as the plot of this series has been very cliché from the beginning. Park Dan Dan, a 27-year-old girl, misunderstood and accused Lee Young Kuk when they first met.
Dan Dan didn't know the man she slandered until he hit her on the head was a wealthy fashion company owner. He also did not expect that he would come to that man's house to be the direct tutor for Lee Young Kuk's three children.
As a widow, Young Kuk needed a professional to take care of her children and fulfill all their needs. The next plot is predictable; Of course, in an instant, Dan Dan became the new idol of Lee Young Kuk's motherless children two years ago.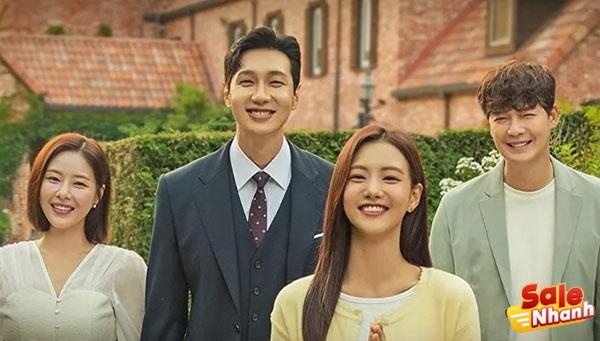 From regular meetings and interactions between bosses and employees, love begins to blossom. The very wide gap did not make Dan Truong hesitate; On the other hand, Young Kuk is a thoughtful person because he thinks about many things.
Even so, he couldn't lie to his feelings. When overcoming obstacles from themselves, it is the turn of obstacles from other directions to appear in a hurry. And so on until the last episode.
Conflicts are repetitive and boring
The story Young Lady and Gentleman (2021) is actually very neatly written, no important details are omitted but the plot is repeated.
The conflicts shown in this film, whether they act as primary conflicts or secondary to supporting roles, tend to be repetitive and have one theme: love thwarted by words. blessing, love thwarted by differences, slander, and greed.
The same problem from the same character is presented at least two to three times to the point of frustrating you. With an average length of about one hour and ten minutes per episode, the conflicts that arise are the same. So the conflicts are often repeated, all that is felt is frustration and resentment.
Characters testing patience
Besides the tedious and bloody conflicts, Young Lady and Gentleman (2021) will challenge you with 'magical' characters that require patience. This movie is dominated by innocent versus cunning and greedy characters.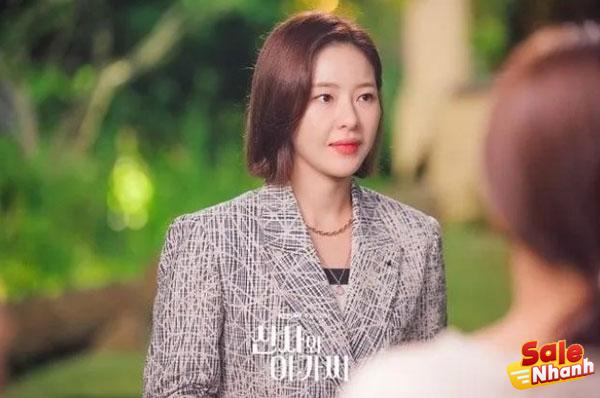 You will find more than one character offensive because of his stubborn head, preference for playing the victim, twisting his words, lying or deliberately covering up the truth and making money. They made this movie really tense. Not to mention all the characters have their own part of the story, which is annoying.
It's tiresome to watch them fight over differences in social class, slanders based on greed, and other conspiracies for personal gain.
While there is no problem in terms of cinematography, this movie is not the best choice if you need entertainment. However, if you are curious about one of the highly rated KBS dramas, you can watch it.
Salenhanh – Product review blog
Address: 115 Nguyen Van Qua, Tan Hung Thuan Ward, District 12, Ho Chi Minh City
Website: https://salenhanh.com/en
Mail: Salenhanh.com@gmail.com
#salenhanh #Reviewsalenhanh