An odd gambler agrees to ask an acquaintance who is about to go to prison to take care of him. When he discovered what was in the bag, he couldn't help but want to use it as gambling capital. Win It All is a Netflix original series and the third collaboration between actor Jake Johnson and director and screenwriter Joe Swanberg.
First premiered at the South by Southwest festival on March 11, 2017, the series will be released online on Netflix as of April 7, 2017. Joe Swanberg, who has made independent films , will also seem to raise a similar event. tunes in this film, set in Chicago. Then what can this movie offer?
Win It All Movie Summary (2017)
Year : 2017
Genre: Comedy
Production : Forager Films, Garrett Double Down, Netflix
Director : Jow Swanberg
Actors: Jake Johnson, Aislinn Derbez, Joe Lo Truglio
Eddie Garrett is an odd gambler who works as a valet by day and spends his overnight earnings at gambling tables. One day, he finds Michael, a local thug, in his kitchen and offers to work with him, namely that he leaves Eddie's bag while he is in prison with him. $10,000 when he's out.
Eddie agrees. But a few days later, he was curious about the contents of the bag and was finally tempted to open it. Eddie finds strange items and lots of cash neatly tied up. Although his friend advised him not to use the money, in reality, Eddie used $500 as gambling capital. Luckily, he won big that night.
Immediately, he invites three of his friends to a bar and they meet Eva, a single mother who works as a nurse. Unexpectedly, they liked each other at first sight. Feeling lucky, Eddie gambled again and this time he kept losing until the money in his pocket used up to $21,000. Eddie feels at the lowest point in his life.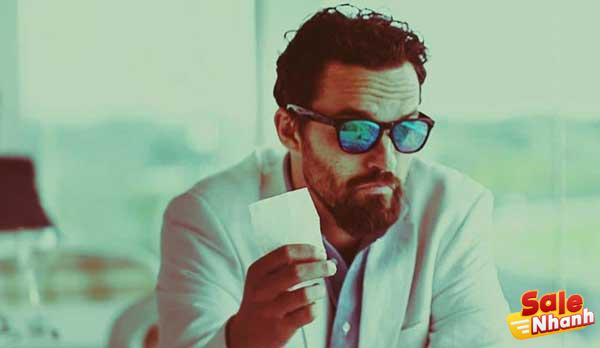 Eddie began attending rehab counseling under Gene's direction and worked for his brother Ron's landscaping company. Eddie gradually began to change his life habits and become a disciplined and responsible person. Even Eva begins to really fall in love with him and Eddie introduces Eva to his family.
After working for 6 weeks and he started to pay the money in his pocket, Eddie suddenly received news from Michael that he would be released from prison in a week. Frightened, Eddie asks Ron for help, but Ron refuses, thinking that Eddie might be gambling again. Depressed, Eddie gets drunk and starts gambling with the money in his pocket.
Unfortunately, Eddie loses big and gets kicked out of the casino. Confused, Eddie turns to Gene for help. Seeing Eddie's despair, Gene is willing to put him in a high-class poker game on the condition that if he loses, Eddie has to leave town. Eddie and his friends came to the place and started playing with a capital of 15 thousand USD. Eddie loses his brace and prepares to leave.
Eddie is reassured by his friend and begins to regain his focus. Eddie is ready to play again. This time Eddie won big and made the expected amount. Wanting to continue playing, the friend suggested to stop and leave the place. Arguing, Eddie had a heart attack and was taken to the hospital.
Ron picks Eddie up at the hospital and drives him to Eva's for dinner. Meanwhile, Michael and his partner counted the money in their pocket and found it to be more than 400 USD. Confused, they recalculated.
Win It All movie review
Jake Johnson's convincing acting
As mentioned above, Win It All is the third collaboration between Jow Swanberg and Jake Johnson after the previous two films, Drinking Buddies (2013) and Digging for Fire (2015), which received mixed responses from the audience. and film critics. Perhaps because of the typical sound of indie movies, these two films were not popular with the general audience but were highly appreciated by critics.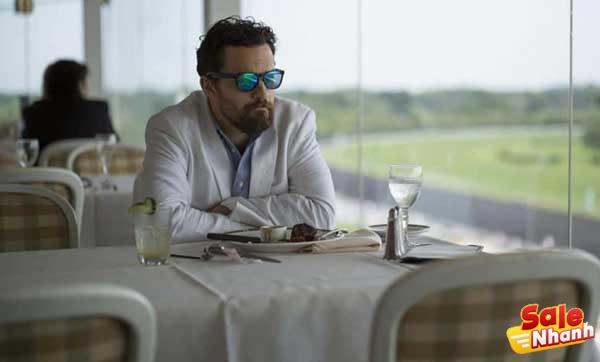 The second time collaborating on the script, this film has more or less the same tone but tries to be more mainstream by showing many characters, not as minimalist as the previous two films. And of course, once again, Jake Johnson conveys his character convincingly, from the impression of unemployment at the beginning of the film to the better at the end.
Eddie's character, played by Jake Johnson, isn't really a man to rely on when the movie begins, he works as a parking lot attendant whose earnings that day are spent on the gambling table that he can't rely on. he always loses. But when he is handed a bag full of money, his way of life changes. At first, he used some money in his pocket to gamble and win capital.
But the second time, the luck did not repeat until a large amount of money in the pocket was used up. Uniquely, it is precisely this incident that can make him aware. Eddie wants to stop gambling and apply for a job at his brother's company. Very few gamblers are as convinced as Eddie, maybe 1 in 100. Because usually they actually commit other crimes to be able to gamble.
Eddie built his life pretty well. Well done, he diligently attends counseling on gambling addiction and tries to steal the heart of a beautiful woman. It feels all done. But when the owner of the bag is quickly released from prison, Eddie panics and all roads are closed, and it seems that only gambling can get the money back. At least that's what he thought.
In this 1 hour and 28 minute movie, Jake Johnson is brilliant and we are immersed in his character until the very end, a happy ending for all. There are many scenes that make us smile because of his actions, one of which is the scene where Eddie tries to open and find the contents of the bag delivered to him.
Little passion story
Unfortunately, the script they wrote this time lacked surprises, so the tension of the film was bland. Even when panicking because the owner of the bag will return, there is no feeling of surprise as expected, because indeed this is what the audience has been waiting for, but the execution of the scene did not increase the amount of time. add tension. Moreover, the owner of the bag was not threatening.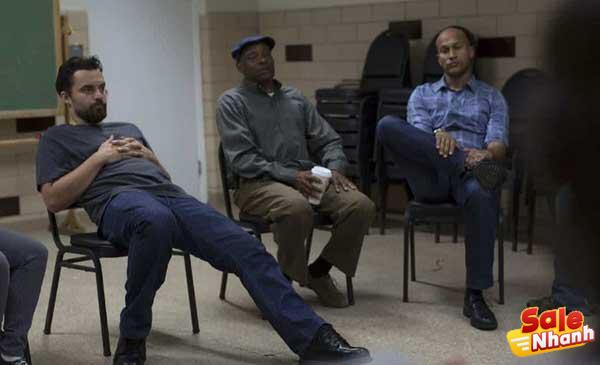 This unperceived tension causes the film to lose its interest. We are introduced and lulled by Eddie's positive changes in his life, while the gambling game that is the main plot of the story is a bit neglected due to creating a thin gap between the game and the game. play this and the next game. Abandoning the main plot is said to be a fatal mistake of the scripting team.
Too orthodox for Indie movies
With several characters that come to life in this Win It All movie, the impression of a mainstream film is clearer than that of indie films that usually only have a few actors. But again, some characters, which might even be considered pivotal, are less explored. Examples include Gene, Eddie, Ron and Eva's consulting sponsor.
While Keegan-Michael Key gave a good portrayal of Gene, as a scene-stealer, Gene's character felt disconnected from lack of digging into his life circumstances and personality. The same goes for Ron, his brother, played by Joe Lo Truglio in a relaxed manner, showing less restraint. Meanwhile, Eva appears as a typical single mother in melodramas.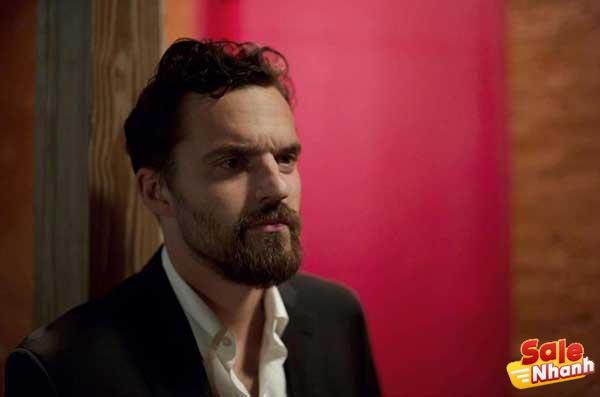 All of these elements take away from the two of them's signature indie movie feel, leaving us baffled when we watch them. But at least, the simple cinematography typical of indie movies is present throughout the film. The savior of this movie is just the acting of Jake Johnson, who is really the central point of the story.
Even so, Win It All is worth watching, especially for those who need inspiration to become positive characters. Rotten Tomatoes gives a new stamp that's certified enough to be a stronghold for this movie's eligibility. The story line is smooth, although not dramatic, but makes us comfortable to continue watching until the end of the movie. What are you waiting for, let's play on Netflix!
Salenhanh – Product review blog
Address: 115 Nguyen Van Qua, Tan Hung Thuan Ward, District 12, Ho Chi Minh City
Website: https://salenhanh.com/en
Mail: Salenhanh.com@gmail.com
#salenhanh #Reviewsalenhanh