Severe trauma from brutal beatings led Mark Hogancamp to treat himself in a unique way. This man created a miniature city called Marwen. There are live dolls that represent his friends and himself in the real world. In his imagination, these dolls live.
Welcome to Marwen is a show filled with efforts to heal oneself from deep trauma. Directed by Robert Zemeckis and starring Steve Carell and several other stars, this film is likely to come out better. Even so, Zemeckis has his own way of crafting this true story of Mark Hogancamp.
Want to know more about Welcome to Marwen? Let's read the summary and review before watching the movie!
Welcome to Marwen movie synopsis
Release year 2017
Genres Biography , Comedy , Drama , Fantasy
Director Robert Zemeckis
Cast Steve Carell Falk Hentschel Matt O'Leary Nikolai Witschl
The story in the film opens with an animated scene of dolls representing the situation during the Second World War. There's a sign that says "Welcome to Marwen". Cap'n Hogie bravely carried the fighter.
While getting serious about carrying a fighter plane, Captain Hogie had to receive consecutive shots at his plane by Nazi soldiers. As a result of the gun attack, Hogie was forced to land his fighter.
Despite his injuries, he survived the imperfect landing. In addition, Hogie had to lose his burning shoes and continue the journey barefoot. Hogie then sought help around the location of his whereabouts. He kept walking until he found a box containing a pair of women's shoes.
The captain didn't wear shoes then decided to just wear them. Suddenly, Hogie meets five Nazi soldiers. The Nazis immediately knew that Hogie was on the side of the enemy by looking at the uniform he was wearing.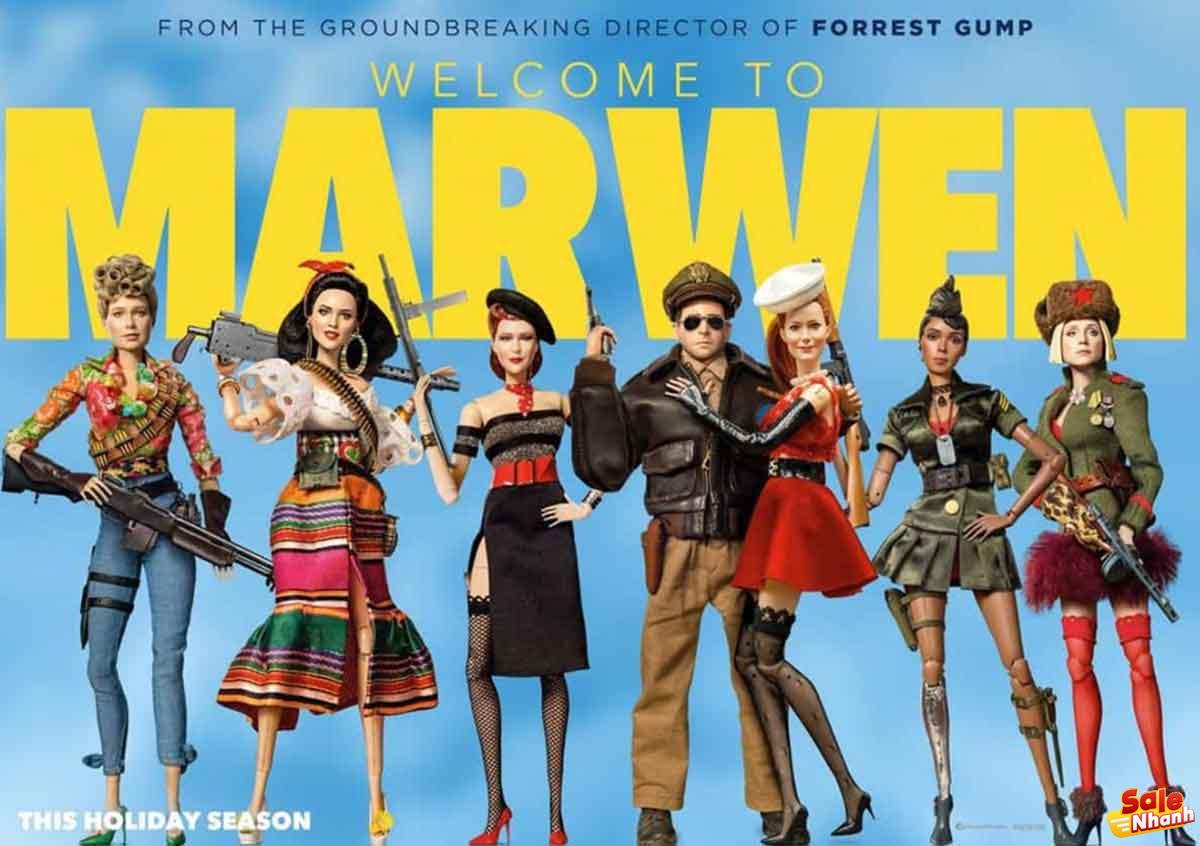 They immediately ambushed Hogie, beat him, and attempted to injure him. However, before Hogie was seriously injured, a barrage of shots came from behind. Soon, a group of five armed female soldiers appeared. To be sure, they succeeded in overthrowing the Nazi soldiers who had acted earlier. The female soldier immediately approaches Hogie and the next scene switches to live action.
Apparently the dramatic fight scene before that was the imagination and fiction of a grown man named Mark Hogancamp (Steve Carell). Mark lives alone in the suburbs looking quite comfortable. The man built a miniature city in his yard. There are many building models detailed enough to make it look real.
Mark's miniature city is named after Marwen. The city's inhabitants include Cap'n Hogie and five female soldiers who become his friends, namely Roberta, Julie, Carla, Anna and Suzette. The six of them must continue to fight to protect Marwen from the fascist attacks that may come unexpectedly.
All events taking place in Marwen are run by Mark himself. Not only is he a "teacher", Mark also works hard to capture Marwen's important moments with his camera. Then he printed the photos and collected them. Mark did it as a therapy that could make him happy.
The reason is that Mark was traumatized after experiencing a brutal abuse by strange men. The beating was so brutal that Mark was wounded all over. It got so bad that Mark was paralyzed enough to have to be treated in a rehabilitation center.
The suffering that Mark experienced was not only physical but also psychological. This man even suffered from memory loss and PTSD (Post Traumatic Stress Disorder) or psychosis due to severe traumatic events. Mark no longer remembers the past even the profession he lived. This man often experiences panic attacks and frantic screams without realizing it.
All of his injuries are made worse because Mark lives alone. However, Anna (Gwendoline Christie), his caretaker, visits from time to time to give him medication to help calm his panic attacks. Unfortunately, Mark often takes more medication than is allowed.
The inhabitants of Marwen he created represent the people in his life. Hogie was himself, the five Nazi soldiers who often came to attack were an unknown bunch of people who persecuted him. Meanwhile, the five female soldiers who had saved him were all women he knew.
Roberta is an employee at a toy store where Mark often buys new dolls or objects for his miniature town, Julie is a social worker who befriends Mark while in rehab, then Carla, who was taken from a colleague at a restaurant where she worked part-time. .
Then there are the characters Anna, a nurse who often comes to give medicine to Mark, and Suzette, his favorite actress. In addition to them there is a mysterious doll that always bothers Hogie. She is Deja Thoris (Diane Kruger).
She is a witch doll from Belgium with an eccentric look and blue hair. Deja forbids Hogie from getting close to any of the five women mentioned earlier. Deja threatens to destroy Marwen and Hogie herself if the ban is broken.
The story continues as the beating of Mark some time ago is finally revealed from the flashbacks Mark has gone through and his interactions with the inhabitants of Marwen. It is known that Mark was a bit drunk at the time after coming home from the bar. Outside the bar, he meets five fanatical white men.
Unknowingly, Mark conveyed his special love for women's shoes. He also talked about his women's shoe collection. Hearing this, the men felt disgusted and began to beat the unlucky Mark.
Before suffering more, the bar staff caught the barbaric behavior of the strange man. Not long after, the perpetrator of the beating was arrested. So what happened to Mark and his mental health?
Welcome to Marwen . movie review
The combination of Live Action and Doll Animation
Welcome to Marwen offers an uncompromising viewing experience for movie connoisseurs. He combines live action with animated dolls using a storyline that isn't too confusing. From the very beginning, you'll know that Marwen's world is the world in Mark's imagination. The puppets there were played by Mark himself, along with skits between the characters.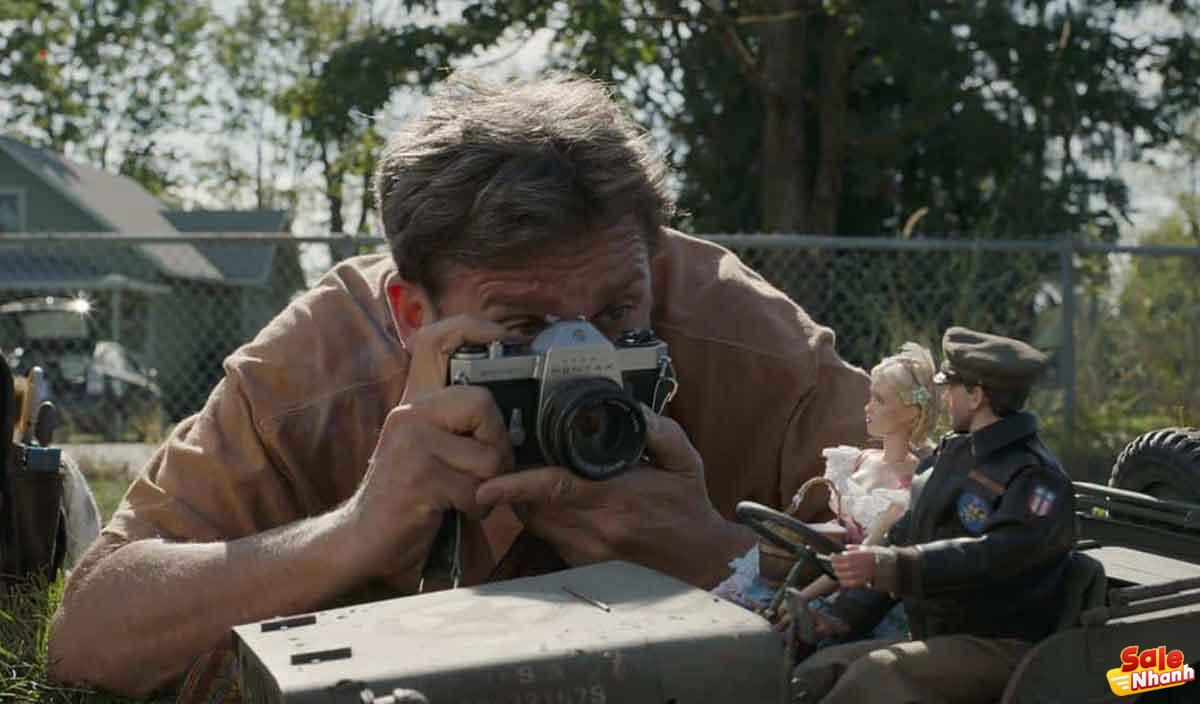 For the live action version, you'll see how Mark in human form interacts and lives his still traumatized life. The transition between live action and doll animation in this movie was handled well by the virtual production team, as well as when the dolls acted as if they were alive.
The dolls really come to life as they are created with detailed expressions. You'll notice that the doll can stare, raise eyebrows in surprise, and make a variety of other understandable facial expressions.
The struggle to heal the wound
Welcome to Marwen is based on a true story experienced by Mark Hogancamp. It all started with a 2010 Jeff Malmberg documentary about Mark's Marwencol. Mark himself is an adult man struggling with a mental disorder called PTSD after waking up from a nine-day coma after being brutally beaten by five unknown men.
The tragic event that happened in 2000 left Mark with a deep wound. Mark was hospitalized for 40 days and returned home with brain damage that left the man with very little memory of his past life.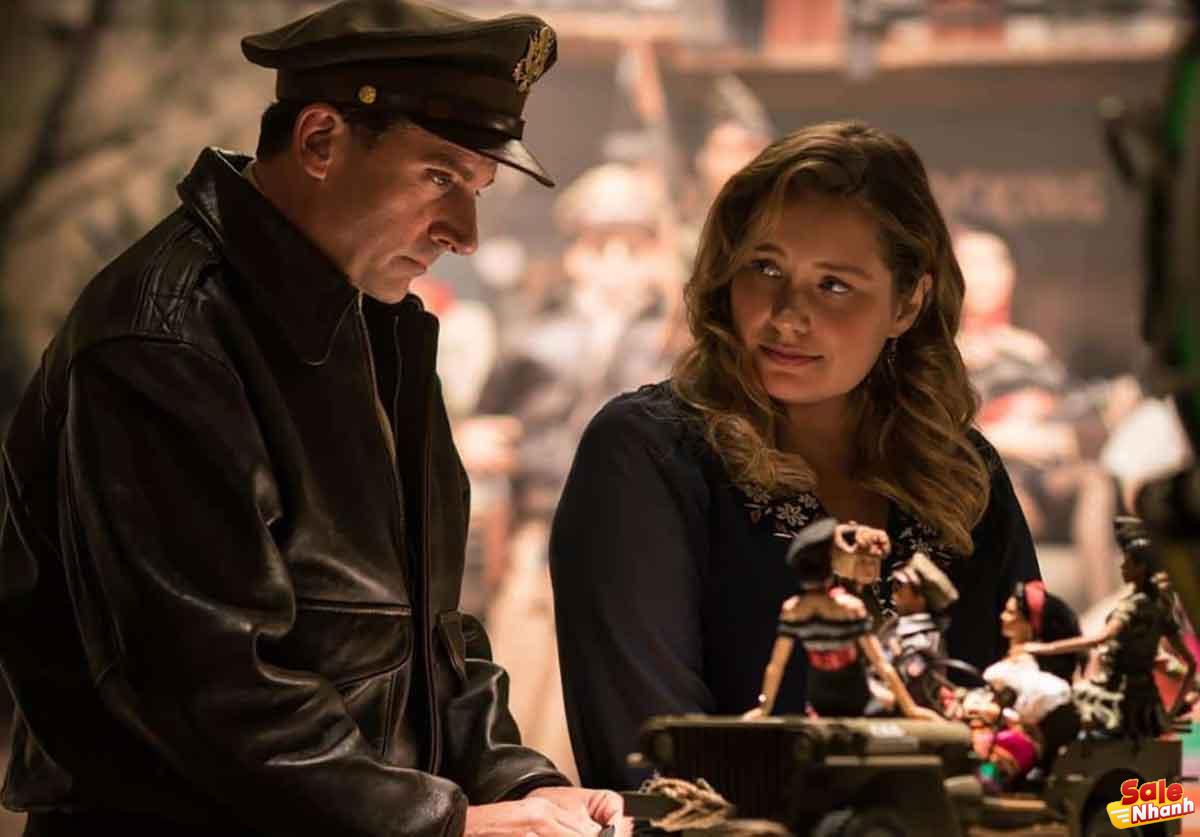 The creation of Marwen or Marwencol itself has a rather sad story. Mark, who is said to be undergoing treatment, was unable to do so due to limited funds. As an attempt to heal himself from the disorder, he created a miniature Belgian City with a World War II setting. He created his own world by 'combining' familiar names.
In the movie Welcome to Marwen, you can feel this important nature with mixed emotions; between loving Mark or understanding that that's how he chooses to heal. Steve Carell's acting and his gaze will probably make you feel sorry for the silhouette of Mark Hogancamp.
Movies with metaphors
In the Marwen that Mark created, the scene is just war after war. This is certainly not without reason. He is a metaphor that describes Mark Hogancamp's struggle to combat the hurt inside of him.
In the movie, in the world of Marwen, Mark 'plays' the role of Hogie who is always threatened and attacked by 5 Nazi soldiers. This situation describes him as frequently haunted by past attacks.
Then there's the character Deja Thoris, who is said to be a mysterious figure; the only character in Marwen who isn't a real person. This Deja is portrayed as a witch and a Nazi spy who puts her life as a Hogie at stake. Deja is described as a beautiful woman with green hair.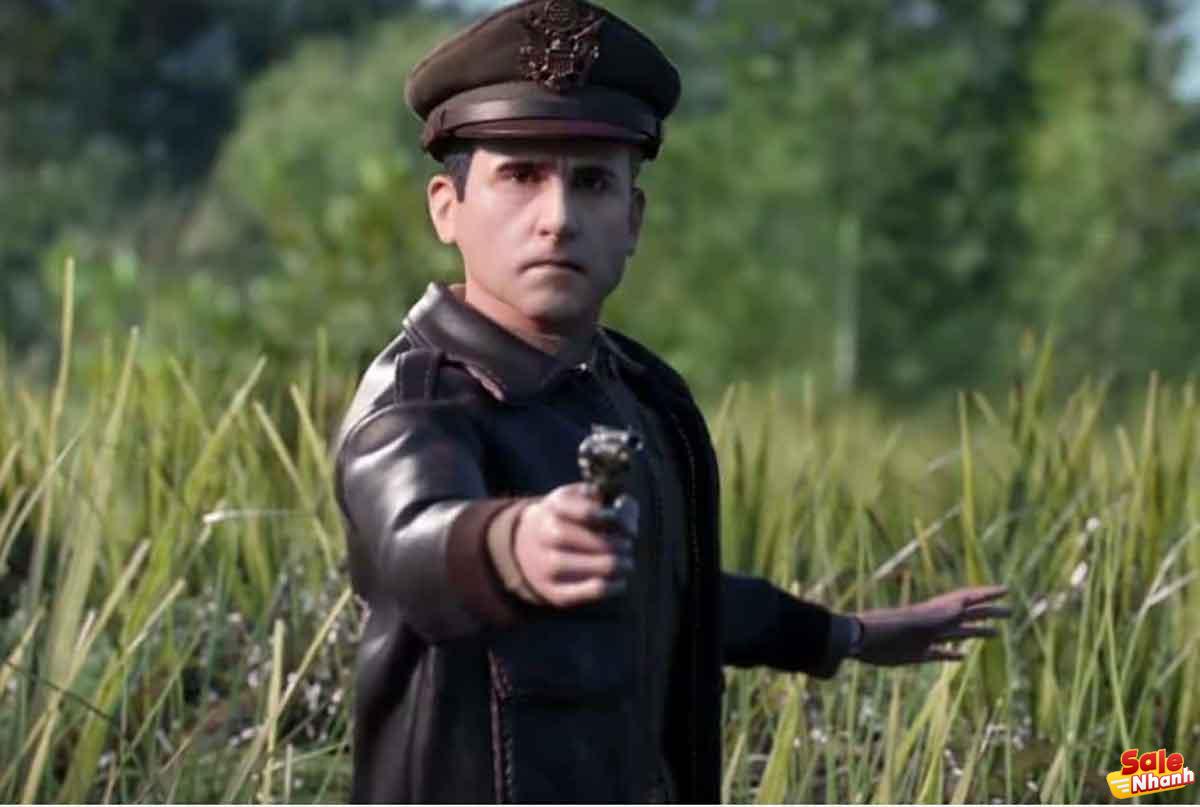 Apparently, he is a metaphor for the pill that Mark took. The pills are green, like Deja Thoris' hair. Instead of helping to heal his trauma and deal with his panic attacks, the pills turned out to make Mark dependent with no appreciable effect. As soon as Mark decided to throw away the pills, the man began to recover from mental problems. He is no longer bothered by Deja Thoris.
Welcome to Marwen has its own way of conveying the idea of ​​a story about someone's attempt to heal a broken heart. Although it received poor reviews from several review aggregators, such as Rotten Tomatoes and Metacritics, praise remained for Steve Carell's performance. Are you curious about this 'unique' film? Have fun watching!
Salenhanh – Product review blog
Address: 115 Nguyen Van Qua, Tan Hung Thuan Ward, District 12, Ho Chi Minh City
Website:  https://salenhanh.com/en
Mail: Salenhanh.com@gmail.com
#salenhanh #Reviewsalenhanh