Hearing the name of the film, people immediately think of the romantic movie Under the Tuscan Sun [2003]. Is this movie a sequel? Turns out it wasn't, and it had nothing to do with the movie with a similar name. However, both of these films are set in Italy, which is famous for its romantic nuances.
The film's title Under the Riccione Sun (2020) is taken from the theme song sung by a band called Dee Jay, who held a concert at the end of the film. Does anyone know about that band? Don't worry about it, it's just a fictional band!
Summary Under the Riccione Sun
Year: 2020

Genre: Comedy / Drama / Romance

Produce: Lucky Red / Mediaset / New International

Director: Indeed!

Actors: Cristiano Caccamo, Lorenzo Zurzolo, Ludovica Martin
This film presents several love stories of teenagers on summer vacation with their respective problems. If you think you can guess it, that means you have quite a few movie references. There are at least three love stories that come into focus, while the others are just complementary. There's Ciro and Emma, ​​Marco and Guenda, and Vicenzo and Camilla.
Ciro (Cristiano Caccarno) is a musician who wants to become famous through a talent show, but fails and gets his vacation job as a lifeguard, while Emma ( Claudia Trancese) is a friend of his girlfriend who works at a hotel. They are forced to live together because Ciro doesn't like being in the same room as the boss's noisy son. From here the love grows.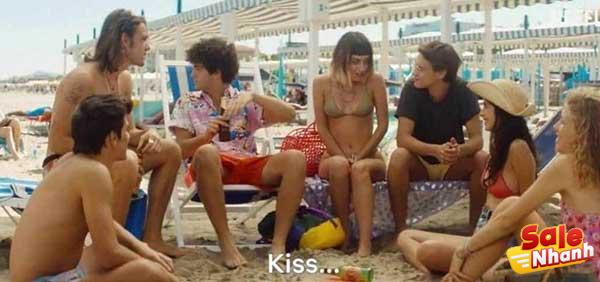 While Marco (Saul Nanni) is a completely nerdy teen character with glasses and a classic shirt, while Guenda (Fotini Peluso) is a pretty and famous girl on the brink of a split. his lover's hand. Marco has been in love with Guenda for a long time, but for Guenda, Marco is only seen as a friend. Friend zone alert!
Then, Vicenzo (Lorenzo Zurzolo), who goes on vacation with his overprotective mother because she is blind, and meets Camilla (Ludovica Martino) via an app where they usually send voice messages.
Camilla, who is fascinated by Vicenzo's sincerity, wisdom, and insight, is initially just looking for a way out of the stalemate of a relationship with a lover that has lasted a long time and is unlikely to end. However, the world that Vicenzo showed him made his heart like Vicenzo more than all his flaws.
Under the Riccione Sun movie content review
Too many love stories
And there is still a love story expressed very succinctly and only in the form of a trifle, namely between his mother Vicenzo (Isabella Ferrari) and a party security, and an ex-army. Play finally revealed his true love after being hidden. too long. These two stories are for reference only for those who are young, and ultimately do not become an important point in the film.
Each of these characters are already friends and some of them have just met during their vacation at Riccione beach. They participate in a lot of beach activities, such as playing beach volleyball, surfing, sunbathing and of course beach parties. The film ends with an epic concert and a happy ending for all the characters. Not only for the young, but also for the elderly.
Summer vacation in Italy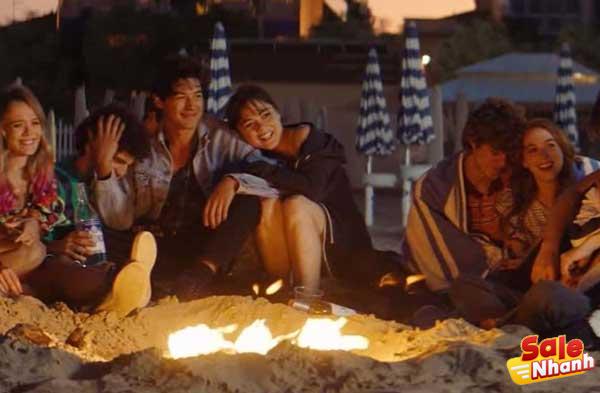 Don't expect too much from a teen movie with a holiday vibe like this, especially since it's the debut of the self-proclaimed Younuts director duo! (must use exclamation point!).
The smell of the beach and all its action is captured on camera quite well, but lacks ingenious cinematography value, although the beach looks beautiful and quaint, despite what this filmmaker Emphasis is on the life of the party and the crowd.
From the side of the story there are also no characters digging deep, just what's on the surface. There is even a scene where Vicenzo is touched by his mother's attitude that he still treats him like a child, not handled properly and passed away without a trace.
The love story is also very typical and has been outlined by other movies before, and the ending was predictable before the movie ended. All too cliché.
Italian teen style love
Indeed, this Italian-language film has a decent structure and follows the pattern of many Hollywood teen movies. It opens with the smell of beach, sea and vacation, followed by a sad love story with no good foundation, then the climax of the story ends with a vibrant seaside ensemble. .
All the elements are appropriate, it's just that the work isn't up to the standards worth watching over and over again. Like other teen movies, Under the Riccione Sun also has a catchy soundtrack, although the music is more American with the alternative-rock genre rather than the typical European pop-dance.
Most of the songs heard in this film are performed by Thegiornalisti, a band led by Tomasso Paradiso, and Riccardo Amorese, a composer who has altered the music composition for several cinematic works.
At the very least, this film will make our mood happy with the various romantic stories presented, while enjoying the charm of Italy which is famous for its citizens' nature. is said to be famously romantic.
Finally, for those of you who enjoy holiday-themed teen romance, this Netflix original might add to your watchlist, but don't put a lot of expectations on it. Seeing the beautiful scenery on the beach is enough to refresh the eyes, especially for those of you who have not been on vacation for a long time, with friends or family.
Riccinone Beach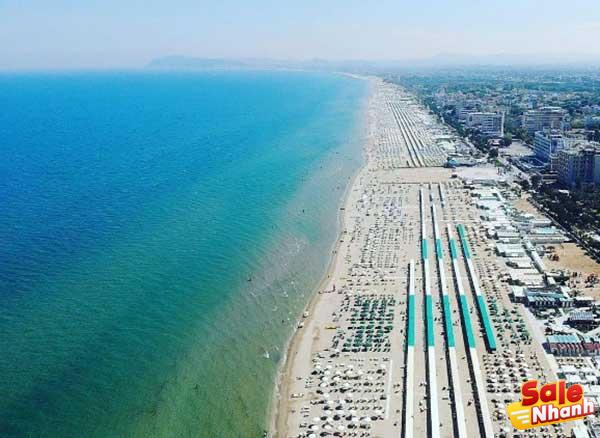 In this film, Riccione Beach is depicted as a large and crowded beach. Apparently, since the 1930s, the comune in northern Italy, in the province of Rimini to be exact, has become a favorite tourist attraction in this pasta country. Various types of annual festivals are held which further enliven this white sand beach. In Europe itself, this location is the main destination for young people to go on vacation, as in the movie.
To support the pleasure of visitors, there are many nightclubs and hotels along the beach, and on the main streets of the city there are also many famous shopping centers and food places.
From the beginning to the end of the beach, there is a lot of public transport, and most favorite is the bicycle, which is freely available along the beach and every corner of the city where cycling is the main activity. favorite activity of city people, so every hotel offers this facility.
Although in the movie Under the Riccione Sun, this beautiful beach is not completely exposed, but this is still a tourist attraction for Italians in particular and the world's young people in general. With a note that the period of the Covid-19 pandemic is over, of course, since Italy itself is one of the countries in Europe that has been hit hard by this outbreak.
This movie shows the side of teenage love that is rather cliché. Even so, this film also presents an interesting background, the cool beach is the picture of a young love and warm. Interested in watching it?
Salenhanh – Product review blog
Address: 115 Nguyen Van Qua, Tan Hung Thuan Ward, District 12, Ho Chi Minh City
Website: https://salenhanh.com/en
Mail: Salenhanh.com@gmail.com
#salenhanh #Reviewsalenhanh