Uncut Gems is a crime thriller starring Adam Sandler. Here, he plays Howard Ratner, a Jewish American who owns a jewelry store in New York City. He is said to be in big trouble for taking a rare gem to pay off a debt.
The film was critically acclaimed, especially Sandler's performance, which critics described as the best performance of this man's career. Uncut Gems was named one of the ten best films of 2019 by the National Board of Review, and Sandler also received the Independent Spirit Award for Best Actor.
Uncut Gems movie synopsis
Release year 2019
Genres Business , Crime , Drama , Family , Neo-Noir , Thriller
Director Benny Safdie, Josh Safdie
Cast Adam Sandler Lakeith Stanfield Julia Fox Kevin Garnett Idina Menzel
Howard Ratner is known to own the KMH jewelry store in New York City's Diamond District. However, he is more famous as a gambler heavily indebted, including $100k to his brother-in-law who was a loan shark, Arno. His home life isn't good either, he's having an affair with his own employee, Julia, and possibly getting a divorce from his wife, Dinah.
One day, his business partner, Demany, brought NBA star Kevin Garnett to KMH. At that point, an opal that Howard had smuggled from Africa arrived at his jeweler's shop. Howard showed the opal to Garnett, and the NBA star was impressed and one day insisted on borrowing it as a talisman for game nights.
Howard agreed on the condition that he took Garnett's 2008 NBA championship ring as collateral. After Garnett left, Howard immediately took the ring and bet that Garnett would win the basketball game that night.
Howard won the bet because Garnet won the match. However, the next day, he got angry at Demany because Garnett didn't return the opal as promised. To complicate matters further, Arno and his men ambushed Howard while he was at his daughter's school.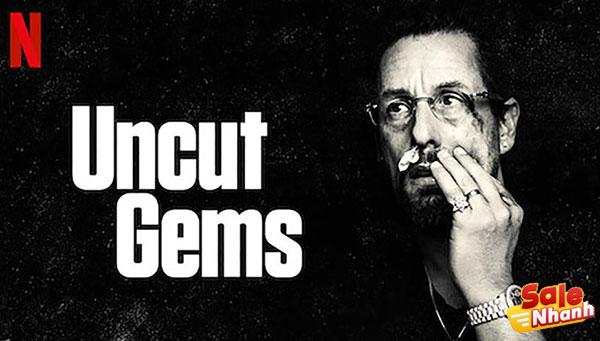 Arno reveals that he stopped Howard's bet for using money owed to him. Later, two of Arno's men stripped Howard naked and locked him in the trunk of his car. Despite this, Howard managed to escape after his wife saved him.
After the incident, Howard met Demany at a party hosted by the RnB singer the Weeknd to pick up gems. But again, the opal was not in his hand and it remained in Garnett's mansion.
There, Howard finds Julia sniffing cocaine with Weeknd in the bathroom. An angry Howard asked Julia to move out of her apartment so she wouldn't live there anymore. Feeling sorry for his wife, he tries to improve the relationship in the family. However, Dinah still stands her ground and wants a divorce after Easter night.
Howard is now extremely bewildered because he has to pay off his debt immediately. The only way is to auction opal. But unfortunately, he has lost contact with Garnett, on the other hand, Arno and his men continue to target Howard to pay his growing debt as soon as possible.
Uncut Gems movie review
Horror Movies
Uncut Gems invited the audience to feel a strong adrenaline rush in the first few minutes. After telling about the discovery of opal in Africa, the film continues to the scene where Howard is immediately demanded by two of Arno's men. Through this rather tense opening, we immediately delve into the conflict in this film without a roundabout.
Fights start popping up and every player swears rudely, a sign that this movie doesn't play the game in the early rounds. Howard's cramped jewelry store is a witness to all these tense scenes. Audiences may be surprised to see the first few rounds of this film because they are immediately drawn into a tense conflict.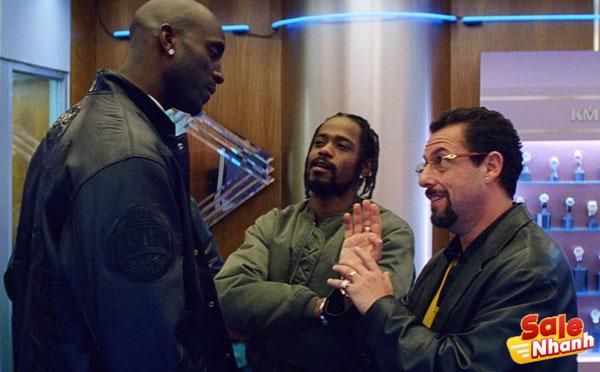 This aspect is like a strength in Uncut Gems, and we will be tense from the first minute to the last. Players immediately "hot face" and at least we can guess each character is annoying and which is not. Howard can be one of those annoying characters because he's too greedy to gamble, even though he's heavily in debt.
Howard, played by Adam Sandler, is a very short-sighted person. Those of us who watch it will probably get irritated with every decision made. His personality was always causing trouble, and it was only natural that Arno would be so irritable with him that his business partner, Demany, felt the same way.
In addition to showing sharp conflicts, this film sometimes brings up the family problems that Howard has to face. Not only does he have to deal with his debt problem, but he also has to fix his broken house. Howard's problems give Uncut Gems a complex level of conflicting complexity.
Adam Sandler appears solid with the other actors
There's none of the hilarious comedy that Adam Sandler delivers in Uncut Gems. Here, he comes across as really serious, tough, and unexpectedly he breaks free from his comedic personality. His acting is very good at portraying Howard as a troublesome and petty man.
In some scenes, he tries to portray Howard's sympathetic personality, where he tries to end all problems and improve his life. Because we've seen his nasty personality from the start, the sense of empathy he displays is still overshadowed by his greedy attitude.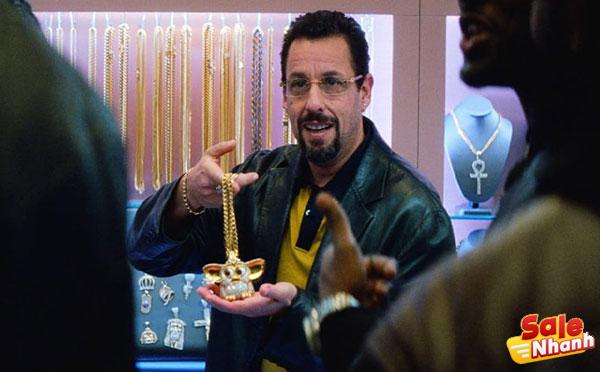 It's not just Sandler who plays well. Julia Fox, who plays his mistress, performed very well, then there was Kevin Garnett, who acted surprisingly well. Although they both appear as supporting actors, they can really draw attention and succeed in helping to make the storytelling in this movie more interesting.
Uncut Gems is no ordinary crime thriller. This movie has no brutal killing scenes let alone intense shooting sequences. Just through the usual fights, and just the rude swear words, Uncut Gems is enough to bring about a strong tension effect.
This aspect is present throughout most of the film, and some viewers may not feel comfortable with the crude dialogue uttered by each character. Yet this is the essence of a crime thriller, which hit the gas from the start to invite audiences on a roller coaster ride to watch the ups and downs of the conflict.
The Uncut Gems movie is a sight that is certainly fun to watch. Furthermore, seeing Sandler's performance through his serious role is rare. All participating actors performed beautifully and did not disappoint. Uncut Gems is a must-see when you're looking for movies on the Netflix streaming service.
Get satisfactory results
Uncut Gems are manufactured by an independent company from the US called A24. Uncut Gems later became the highest-grossing A24 film, grossing $50 million.
This film has a 91% rating on Rotten Tomatoes with a score of 8.40/10 based on 331 reviews. The review consensus said, "Uncut Gems reaffirms their directors (Josh Safdie and Benny Safdie) as masters of anxiety-inducing films and this film proves that Adam Sandler is still an actor. formidable drama actor when given the right material."
Meanwhile, on Metacritic Uncut Gems received a rating of 91/100 based on 56 critics, indicating "global acclaim". In a survey conducted by CinemaScore, audiences gave this film an "A-".
Not only was Uncut Gems critically acclaimed, this film also won numerous nominations and awards. One of them, the director won Best Director, as well as Adam Sandler's Best Actor at the 202 Independent Spirit Awards. Sandler also took home another award as Lead Actor. Best in St. Louis last year 2019.
Salenhanh – Product review blog
Address: 115 Nguyen Van Qua, Tan Hung Thuan Ward, District 12, Ho Chi Minh City
Website: https://salenhanh.com
Mail: Salenhanh.com@gmail.com
#salenhanh #Reviewsalenhanh