Uncharted is a series of video games first published in 1997, the game released by PlayStation Sony is enjoying much success so far with its latest game series, 'Uncharted 4 : A Thief's End'.
Although the game was successful in the market and had many fans, to be adapted to the big screen, it turned out that development took more than a decade, so the movie adaptation of this game It became one of the most popular movies. The movies are awaited, especially for the fans of this game. .
Synopsis for Uncharted (2022)
'Uncharted' revolves around the character Nathan "Nate" Drake (Tom Holland), who works as a bartender in New York City. Nate is then recruited by Victor "Sully" Sullivan (Mark Wahlberg) to steal one of the artifacts from an auction, which is one of the keys to finding the treasure lost during Ferdinand Magellan's expedition.
The pair also compete with the ruthless Santiago Moncada (Antonio Banderas) and his gang for treasure.
By following the many clues left behind by his long-lost brother, Sam (Rudy Pankow), Nate is able to find the answers and riches he's been looking for.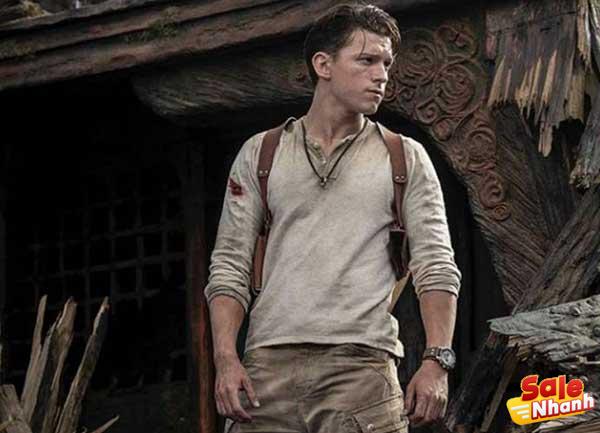 Uncharted movie review
Original Story of Nathan Drake as a Treasure Hunter
In the game Uncharted, the character of Nathan Drake is an experienced treasure hunter. But in this movie, Nate is said to be heading for his first treasure hunt.
So you could say this movie serves as a prequel or origin story of Nathan Drake as a treasure hunter.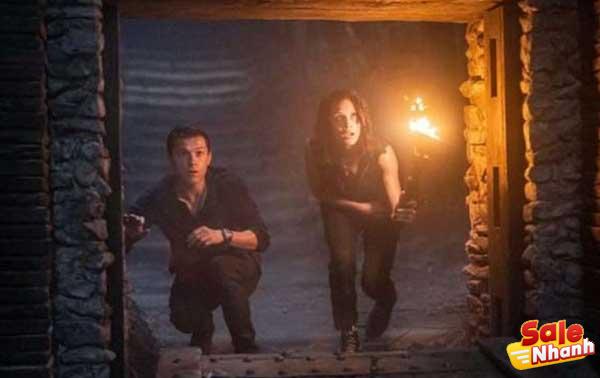 In flashbacks, it is recounted how Sam exerted a dazzling influence on his younger brother, Nathan, to discover and hunt for artifacts.
Years later, after Sam is forced to go on the run to escape prison, Nathan's love for the charms of ancient treasure hunting never dies until he meets Sully, a treasure hunter. more experienced, who will serve as his mentor.
Adapting different elements from different game series
This movie adaptation is not a direct adaptation of any existing games, but draws inspiration from various elements from different games. Ruben Fleischer, as director, combines iconic elements from the existing game series to create a different and fresh story.
So don't expect an honest story angle based on the original source, because obviously there are some radical changes to the game.
An example of a rather iconic action scene in this movie, namely when Nate fights in the air with a cargo dropped from a plane, is taken directly from the game Uncharted 3: Drake's Deception.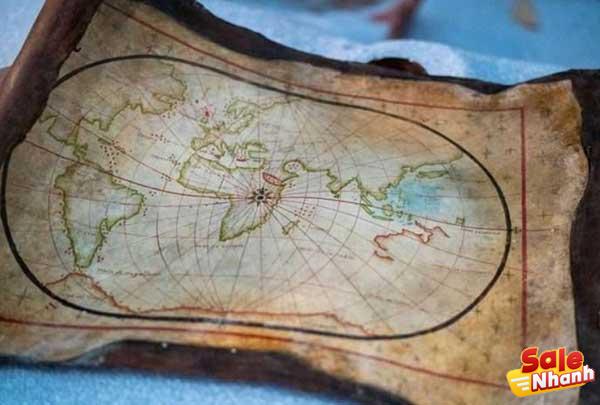 While reminiscing about Nate and Sam's childhood when they were still living in the orphanage, most of the plot is taken from Uncharted 4: A Thief's End.
The difference is quite striking from Nate's age, which is certainly much younger than the game. Or from the visual element of Sully Sullivan, who doesn't have the signature mustache throughout this movie.
The Indiana Jones movie is fast-paced and full of action
This action-adventure film features Indiana Jones-like features, including ancient maps, mysterious diaries, secret keys, secret passageways, and traps.
The plot of the story is simple, typical of adventure films, in which the protagonist travels around the world following the clues of solved puzzles, after going through various pitfalls. 'Uncharted' uses this general pattern with a simple story and plays it safe, although they tried hard to make the plot unpredictable but after going through some scenes of the treasure hunt , we can still easily guess the next steps.
There is also a treasure that has been buried for a long time, where many legends about it have appeared everywhere and there are searches in every part of the world with competition between hunters treasure or a variety of crime justifies every way to get it .
However, its focus on the many clues, pitfalls, and mysteries makes it one of the more interesting parts of the series.
Fast paced, following Nate and Sully on their journey from New York to Barcelona takes up most of the scene.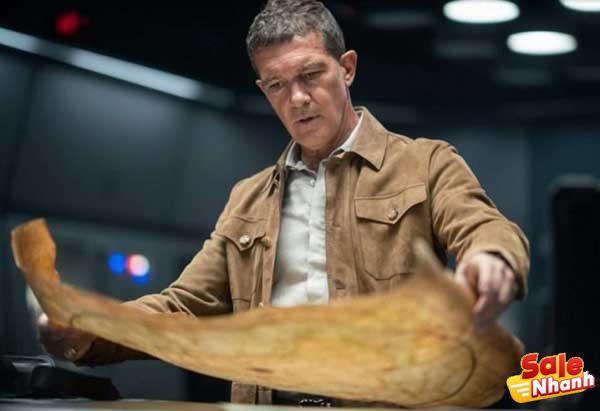 Of course, in many exotic locations, this also entails a series of rather intriguing actions. Whether it is the action that takes place on land, in the air or in the water.
The fight scenes look standard parkour, the action takes place on land, in the air, or underwater. Sometimes this scene is mixed with humorous details that can make the audience laugh. 'Uncharted' also showcases the beauty of some places in Spain, especially the city of Barcelona.
Mark Wahlberg and Tom Holland have fun chemistry, some pretty emotional scenes. Some of the characters on this trip are related due to family influences.
If Nate joined due to the influence of his brother, Sam. Meanwhile, Santiago Moncada joined because he felt that the treasure had been reclaimed by his family.
The problem with treasure hunting is that we don't know who to trust. When we start to trust someone at the same time, that person can also betray us.
It's a fine line between making promises and trying to find trust in a world full of lies and greed.
This was experienced by Chloe Frazier (Sophia Ali), who did not want to work with Nate and Sully and chose to work alone. Chloe Frazier's character also comes from the game and is also quite prominent here, unfortunately her role is not explored further.
Conclusion of the movie Uncharted
Uncharted doesn't offer anything new, but it's still an entertaining action-adventure movie thanks to the player's chemistry. However, for fans of the game, 'Uncharted' is a movie that may have "betrayed" the original feel of the game.
Salenhanh – Product review blog
Address: 115 Nguyen Van Qua, Tan Hung Thuan Ward, District 12, Ho Chi Minh City
Website: https://salenhanh.com/en
Mail: Salenhanh.com@gmail.com
#salenhanh #Reviewsalenhanh