Asian horror movies have always been a horrifying specter, especially Korean. Bringing Korean elements ' Umma ' with Korean title 엄마 means "mother" directed by Iris K. Shim, who is also the scriptwriter of this movie.
Starring Golden Globe winner and Emmy nominee Sandra Oh and Fivel Stewart, who you may know best from Netflix's 'Atypical' series.
This film tells the story of three traumatized generations that gradually destroy even the strongest family ties. In addition to Sandra Oh and Fivel Stewart, 'Umma' also stars MeeWha Alana Lee, Tom Yi, Odeya Rush and Dermot Mulroney.
Summary of the movie Umma (2022)
Amanda (Sandra Oh) experienced childhood trauma in Korea with her mother. Several decades ago, Amanda lived with her only daughter Chrissy (Fivel Stewart) on a farm in an American village. They live peacefully with each other by keeping bees to sell honey.
Amanda's dark past is revealed when her uncle (Tom Yi) comes from Korea to pick up items from her late mother.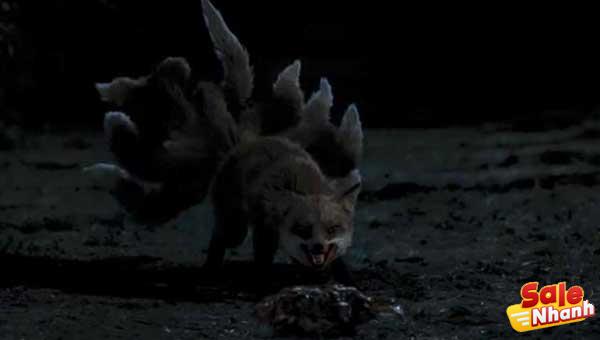 Amanda continues to be haunted by the image of her mother, and she seems to be so traumatized by electrical things that there is nothing in her house that uses electricity.
The relationship between Amanda and her daughter Chriss deteriorates after her mother's (MeeWha Alana Lee) belongings, which are ashes, stay at home. Apparently the relationship between Amanda and her mother was not on good terms.
This causes her feelings to run high for Chriss, who really wants to leave the village to go to college and make friends outside of the city. How will Amanda continue to be haunted by her mother's spirit and how bad will her relationship with her daughter become?
Umma . movie review
Sandra Oh's Domination
Sandra Oh has been the main attraction of this drama ever since it was announced that she will star in this movie at the end of 2020. Considered the title of 'Umma' and bearing the horror culture of Korea, it fits very, very well with Sandra Oh's image of being of real Korean descent, even though she was born and raised in the US and Canada.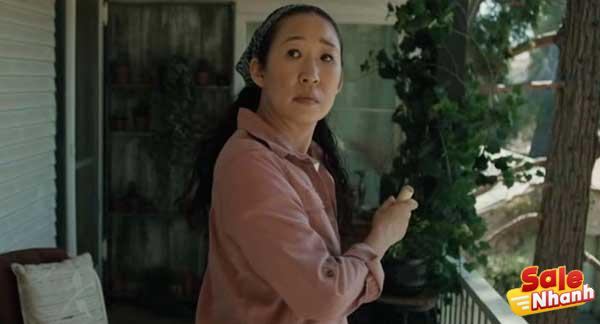 Her central role is Amanda, a mother whose childhood trauma is obvious from the start. The scene opens like a premise, taking us to all the horrors that took place when he grew up.
Her expressive expressions highlight the unique dynamics of Amanda's relationship with her daughter Chris, as well as the mysterious relationship with her mother that continues to haunt her.
The relationship between mother and child is not so obvious because it shows only limited conflict. The lack of characters should highlight these 2 main characters. Unfortunately, the conflict from Chris, played by Fivel Stewart, is too thin to thicken the heated situation between the two.
The strange logic of trauma
Amanda experienced childhood trauma that affected the way she raised Chris. A seemingly harmonious relationship turns topsy-turvy when the news of a very strange mother's death is received. Trauma Amanda's fear of electricity and various electrified objects is very difficult for this modern film.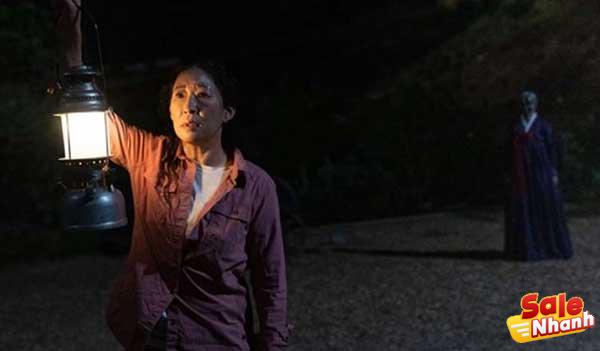 This was even more apparent in the early days when Amanda was terrified of thunder and spent the night using only the old-fashioned light of candles or kerosene or kerosene lamps.
There's no bridge between the electrical trauma and the trauma of Amanda's relationship with her mother, just some common traumatic scenes.
Prepare your heart and hand
Classic horror print by bringing old elements such as a house in the middle of the countryside not adjacent to other houses, a dark tree-filled plantation and a jumping game that makes us scared in some important parts.
The game's camera angles, which tend to focus more on Sandra Oh's close-ups to invite us to join the fear, weren't very successful.
The diversion from a classic perspective will always surprise, with 'Umma' herself, not as obvious as the silhouette of a soul in other movies.
The jumpscare game can still be an idol for horror lovers who don't want complicated stories. Closing your eyes and doing heart exercises is the most prominent activity when enjoying the horror element in 'Umma'.
There is nothing special about family relationships
The family motif that is not in harmony is also an easy dish for writers to develop a horror motif. Either from an unnatural death, or just revenge. 'Umma' has a heavy feeling of Korean horror, a shadow appears to haunt Amanda, Chris can't feel it, even though they live in the same house.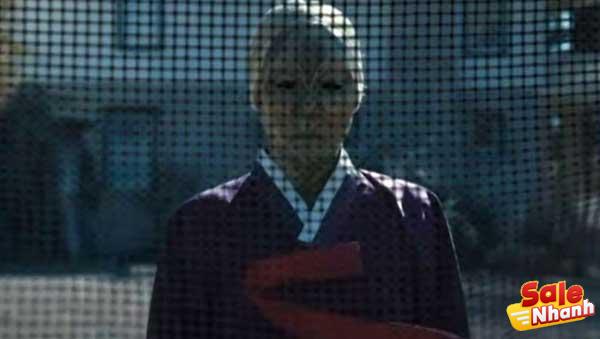 The series of horrors Amanda went through was not felt by Chris. This is what is commonly referred to as a modern "halu". So we will see the hallucinogenic effect of traumatic abnormalities with his mother's previous relationship.
It's a pity that the original premise, which was very thick in Korea, became a mere supporting factor. While there are many explanations that the items from Amanda's seasoned mother's legacy such as the hanbok (traditional Korean dress) and tal (Korean heirloom mask) are just ordinary glasses, they cannot deepen the fear.
Umma . movie review
Having a big name Sandra Oh is a distinct advantage of the movie 'Umma'. Unfortunately, this character seems to go it alone without significant conflict with the other characters.
Amanda from Sandra Oh walks alone dealing with trauma, only to add to the conflict with her only child. The three-generation relationship isn't inherently complicated, just emphasizing the mental terror for Amanda, the horror not being felt as a whole.
Salenhanh – Product review blog
Address: 115 Nguyen Van Qua, Tan Hung Thuan Ward, District 12, Ho Chi Minh City
Website: https://salenhanh.com/en
Mail: Salenhanh.com@gmail.com
#salenhanh #Reviewsalenhanh