If Cilers has a partner, does equality apply? For example, will it always be the guy who pays the bills for the meals every time you two go on a date? Or was it evenly distributed from the start? This issue seems light, but in the Triangle of Sadness this issue is very complicated to argue between couples in love. Indeed, everything must be discussed in advance to make a good deal at the beginning of a relationship.
That issue aside, the film Triangle of Sadness won the Palme d'Or at this year's Cannes, opening with a hilarious scene. A reporter approaches model Carl (Harris Dickinson) and asks him to pose for cheap brands (H&M) and expensive brands (Balenciaga).
If it's H&M, they will pose with a big smile, as a form of social invitation to more consumption. As for Balenciaga, they have to be cool, because the rich have to be looked down upon to buy.
This sentiment about capitalism is more than just a seasoning to introduce the protagonist's profession. This is one of the key points that will be brought up by this film. Intrigued by the reviews? Come on, see below!
Triangle of Sadness movie synopsis (2022)
'Triangle of Sadness' tells the story of two famous model lovers, they are Carl (Harris Dickinson) and Yaya (Charlibi Dean). The two were invited on a luxury yacht for the rich.
At first, everything went smoothly, both enjoyed the services provided. These moments are filled with activities and introductions to other passengers, who are certainly rich people.
When it was time to eat, they were arranged to sit at the same table. Sharing stories with each other, everyone enjoyed what was presented. Even with rather dry jokes or stories of less interesting experiences.
Led by a captain, what at first glance seems glamorous ends in disaster. The two of them, along with the ship's passengers and crew, are stranded on a remote island and must fight to survive.
Triangle of Sadness movie review
Equality issues wrapped in satirical comedy
From the very beginning, this film presents a dense equality. Especially if it's not a matter of who pays the food bill. Does it have to be male and female? This problem happens all around us all the time, not once or twice we encounter this problem.
Many men feel responsible for paying the food bill, so they unconsciously form the habit of sticking to a man's standards. In this movie, all of that is discussed with the right mindset, using logic and equality should be done.
After all, Carl and Yaya's relationship really lasts and no matter what happens after the complicated discussion of who should pay.
Given enough length, this movie is quite clever in playing the pacing of the story presented. Not rushed and not too slow. Everything flows smoothly through the integration of unique scenes that make the audience laugh.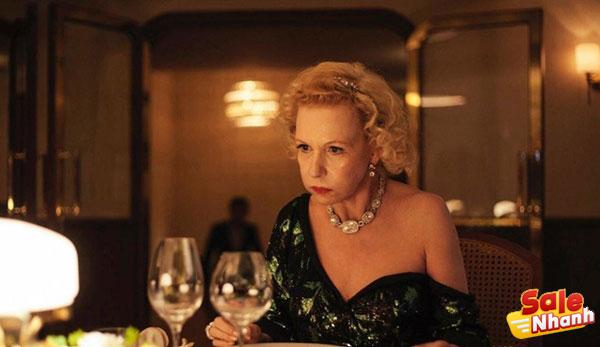 Presented as satire with social commentary, 'Triangle of Sadness' presents various dialogues. There are different types of storytelling presented through a series of weighty stories that force the audience to focus entirely on this film. Just a little bit, and then there will be details left over.
'Triangle of Sadness' itself raises various social issues, the most prominent of which is the issue of equality that is at the heart of the conflicts of different characters. The director also inserted a series of other issues such as capitalism-communism, corporations that despise the working class, to humorous racism with satirical nuances throughout the screening.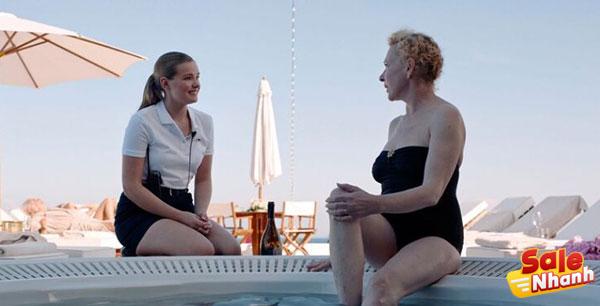 If Cilers isn't used to these things, he'll feel uncomfortable throughout the film. The problem is not presented through sentences or harsh treatment. Saying the words with a casual expression, it's really like the comparison is given.
Satire is full of chaos
This movie is filled with thrilling and epic chaos. The evocative satire of the movie 'Sad Triangle' is aided by slick cinematography as the scenes are shown. The best aspect is presented when the visuals and setting design work together to create a sense of grandeur.
Where that part is in the dinner scene with the Captain makes the audience feel like they are lost in the chaos going on on the ship. All the passengers felt nauseous, the vomiting scene was disgusting but still inviting laughter.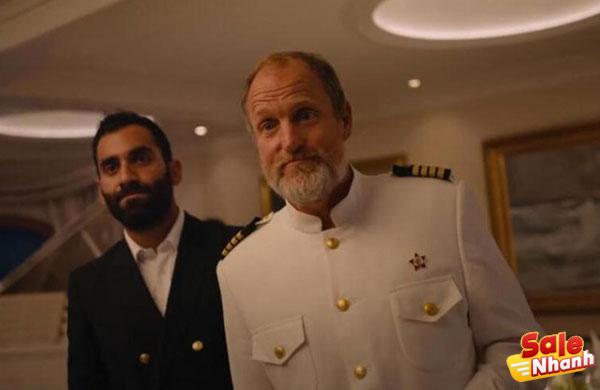 The captain is quite suspicious, what's wrong with him being drunk and locking himself in his room? Forget all that, though, because it's clear that 'Sad Triangle' doesn't focus on personal issues in detail.
How often satire is presented, like black crew members are always associated with pirates. Or, when a couple of parents discuss a hand grenade manufacturing business, but then a ban on private hand grenade ownership is enacted puts their business in shambles.
In the process, Östlund made it clear that the social order that people generally took for granted, with people holding power largely thanks to their wealth (or beauty and fame, like Carl and Yaya), is a well-preserved fictional story that will quickly unravel. in situations where skill and knowledge are more important than anything else.
Conclusion of the movie Triangle of Sadness
The Triangle of Sadness is one of those scenes with fairly dense equality issues. Wrapped in dark comedies, this one makes it a little uncomfortable for those unfamiliar with these jokes to watch.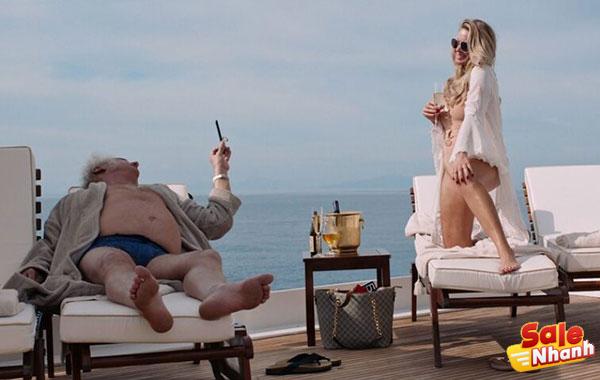 However, the message throughout this film succeeds in being delivered in a unique way. The director is sensitive to the issues around us that may seem trivial, but for those who feel it can be something complex and disturbing.
In addition, Ruben Östlund provides the ending by letting the audience guess and feel the ending through their own eyes.
With its sleek visual presentation and tight storytelling, it's only natural for 'Triangle of Sadness' to win an award at the 2022 Cannes Film Festival. You can watch the movie on KlikFilm . streaming service
Salenhanh – Product review blog
Address: 115 Nguyen Van Qua, Tan Hung Thuan Ward, District 12, Ho Chi Minh City
Website: https://salenhanh.com/en
Mail: Salenhanh.com@gmail.com
#salenhanh #Reviewsalenhanh