Wise people will spend part of their income on savings. The money saved will be used for many different purposes. Some are used for vacations, purchasing goods or as living expenses in old age.
Saving is a right of savers that cannot be disputed by others. What if the savings were appropriated by a traitor? That story is revealed in the movie Tower Heist.
A group of employees of a luxury apartment complex determine their rights by committing a robbery. How's the story? Let's discuss in the following movie synopsis and reviews of salenhanh movies .
Summary Tower Heist (Super skyscraper thief)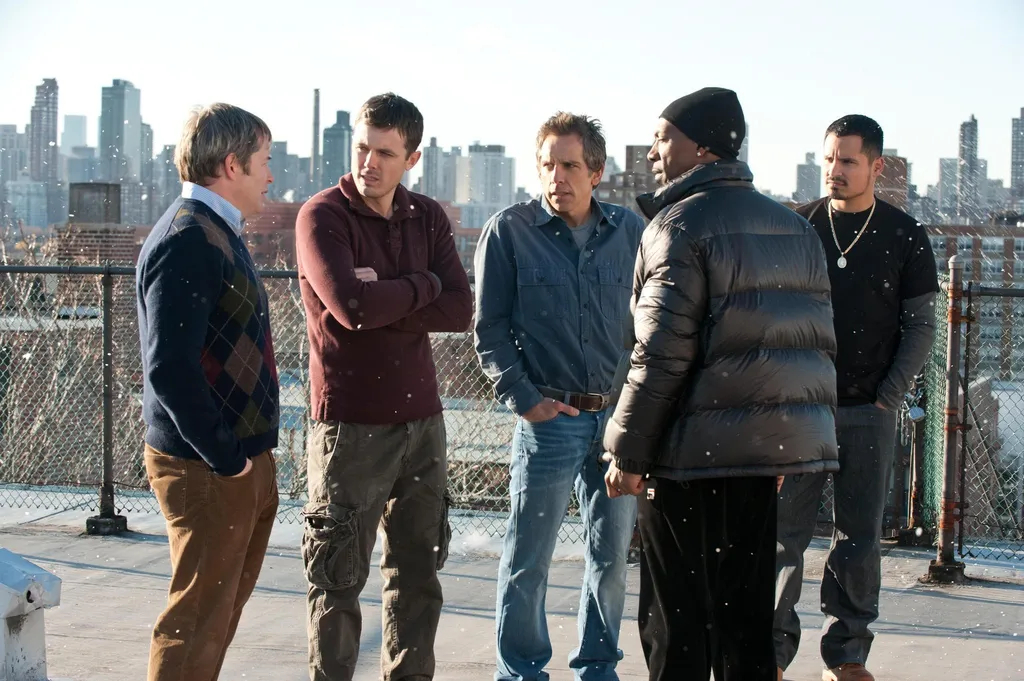 Release year : 2011
Genre : Comedy, Crime
Production : Universal Pictures, Imagine Entertainment, Relativity Media, Rat Entertainment, Dentsu
Director : Brett Ratner
Cast : Ben Stiller, Eddie Murphy, Casey Affleck, Alan Alda, Matthew Broderick, Michael Pena
The Tower is a luxury apartment complex located in a strategic area in New York City. Josh Kovaks is the manager of The Tower. He is trusted by all apartment staff to save money for retirement. Josh hands the money over to Arthur Shaw, a billionaire living in The Tower.
One day, Arthur, who was participating in the stock market on Wall Street, was arrested by the FBI. Arthur was accused of executing a Ponzi scheme with cumbersome investments. He embezzled $2 billion.
The FBI agent in charge of Arthur, Claire Denham, said that Arthur had an unspecified $20 million in cash. However, it is possible that the money was kept in his apartment.
Josh was fired for allegedly losing money from employees. Claire, who feels sympathy for Josh and the other employees in the apartment, offers to rob Arthur in exchange for a broken allowance.
Josh marries his brother-in-law, who works as a porter for apartment dwellers, Charlie, and an elevator operator named Enrique. Josh also married Fitzhugh, an apartment dweller he considers the brightest.
Feeling inexperienced in catching robbers, Josh and his friends felt they needed more people to carry out their act. Slide, Josh's childhood friend who has joined the criminal world has been recruited.
To complete the crew, they invite the apartment maid, Odessa Montero, who has the special ability to unlock safes.
Claire informs Josh that Arthur will appear in court on the day of the Thanksgiving parade.
In order to easily escape because everyone's concentration would be divided, Josh and his friends planned to rob that same day. They entered Arthur's apartment without attracting any attention.
Slide tries to betray Josh and his friends by trying to steal Arthur's safe. Slide did it because he had rules to break into the safe he got from Odessa.
Slide action was prevented but a change occurred later. Accidentally, they broke a wall in which there was a safe. After it was stolen, the safe was found to be empty.
Josh and his friends continue to search for where Arthur's money is kept. They found gold from scratches on a Ferrari kept in Arthur's apartment.
Arthur turns out to hide his treasure by changing the vehicle on display made of gold. That way, his treasure is hard to find by the FBI.
Fitzhugh estimated the price of the gold-plated car at $45 million. Josh and his friends have to change their plans from robbing money to stealing cars. The problem was that the car had to be lowered from the top floor of the apartment building.
Especially on the streets, a parade is being held with the participation of many people. Josh and his colleagues plan to load Arthur's Ferrari into Fitzhugh's apartment.
The first way is to use an apartment window cleaning tool, but that way is difficult to do. The second way is to use the elevator. Can Josh and his gang claim their rights?
The story is predictable
Tower Heist doesn't introduce anything new as a heist crime movie. Like movies of the same genre, the formula is exactly the same. Josh needs to recruit others to carry out his mission.
But those similarities don't seem to matter because of the film's ability to present an entertaining spectacle. Like a movie about robbers, the quest being made doesn't go smoothly.
This movie also gives long enough screen time to describe it. There's also a treacherous attempt by Slide for its own sake.
These side episodes are fortunately well packaged and connect directly to the main plot. The same goes for Josh and Claire's special relationship.
Cinematographically, this film from director Brett Ratner uses a dynamic camera. Many scenes show how tall The Tower is to reinforce the perception that robbery in this building is not an easy job.
This is complemented by showing the corners of the apartment that Josh and his friends later used to commit the robbery.
Contains elements of light humor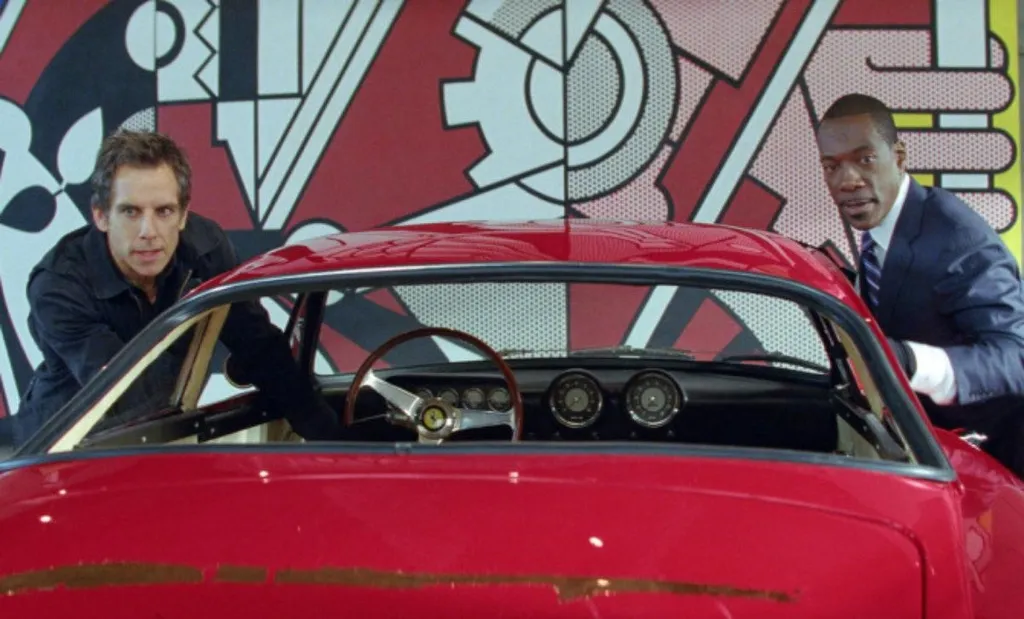 One interesting thing about Tower Heist is how it uses a humorous approach. There have been many movies that have used a similar approach, but this one does it well.
Comedy is placed quite evenly. Every joke comes out at the right time so the comedy barely disappears throughout the film.
Season two, comedy and crime are split evenly among the characters so nothing feels like a patch. Josh is assisted by Charlie to map out the route to carry out the robbery.
Fitzhugh used his intelligence because he thought he could understand Arthur's thoughts. Odessa is recruited for his ability to open safes, and Slide is invited to join because of his connections to the criminal world.
In terms of character depth, each character has a pretty strong part even though it focuses on Josh's image. Josh is described as a favorite employee of The Tower but when it comes to acting the character, he's willing to do it for everyone's sake.
Meanwhile, the other characters are given the opportunity to convey how important Arthur's pension is.
Eddie Murphy featured in the movie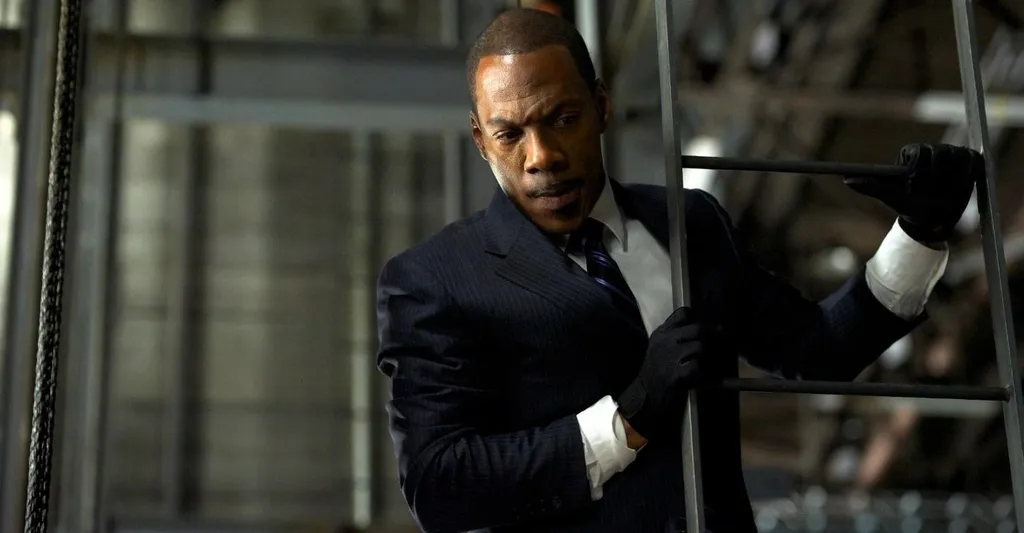 Among the characters appearing in Tower Heist, Slide is the one that stands out the most. Played by Eddie Murphy, Slide really stole the show.
Compared to other characters, his appearance is said to be the shortest. Every time Slide appears, the atmosphere in the story is more vibrant, the sense of comedy is also much more sublimated.
One of the most iconic scenes of this film is how Slide, who considers himself the mastermind of the crime, wants to challenge his colleagues. He sent his co-workers to go shopping and pickpockets.
After being investigated, it turns out that Slide is just a bad criminal. Murphy seems to have no trouble playing Slide, even reminiscent of the comedies he played in the '90s.
Tower Heist is a lighthearted, highly entertaining movie. The length of 104 minutes, quite long for a comedy, feels not long because of the easy-to-digest story and sober humor.
This movie isn't a groundbreaking experiment about experiments, but it's fun to watch. What is an interesting movie for you to watch? Let me know in the comments column, come on!
Salenhanh – Product review blog
Address: 115 Nguyen Van Qua, Tan Hung Thuan Ward, District 12, Ho Chi Minh
Website: https://salenhanh.com/en
Mail: Salenhanh.com@gmail.com
#salenhanh #Reviewsalenhanh