Top Gun: Maverick (Super Maverick Pilot) is the latest action film starring Tom Cruise scheduled to open on May 27, 2022 in theaters nationwide.
More than three decades ago, in 1986 to be exact, the action film – Top Gun directed by Tony Scott was released in theaters and became a favorite of many audiences. After years of delay, a sequel titled 'Top Gun: Maverick' is finally coming to theaters.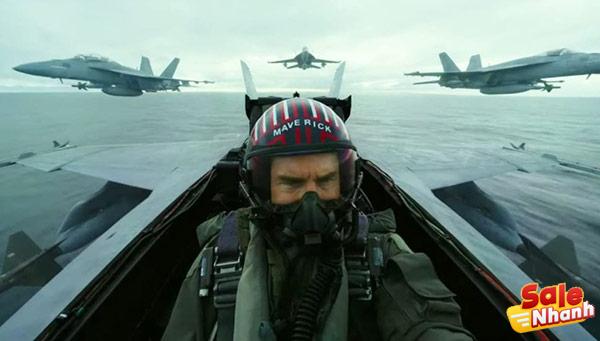 Starring the famous Hollywood actor, Tom Cruise and Val Kilmer are once again returning to play a role in the movie 'Top Gun: Maverick'. It is known that the film is dedicated to director Scott, who passed away in 2012.
In addition to Cruise and Kilmer reprising their lead roles in the film, 'Top Gun: Maverick' brings in a number of other new faces. One of them includes Miles Teller as Lt. Bradley "Rooster" Bradshaw, son of Maverick's best friend Goose (Anthony Edwards), who died in the 1986 film.
Let's review the movie Salenhanh and review the content of the movie Super Pilot Maverick
Trailer for the movie Super Pilot Maverick
Summary of the movie Top Gun: Maverick
Super Pilot Maverick (Top Gun: Maverick) tells the story of Pete Maverick Mitchell, played by Tom Cruise, Pete Maverick Mitchell is a top Navy pilot who has served for over 30 years. Despite serving for a long time, Maverick has always deliberately avoided promotion. Maverick is described as a brave test pilot.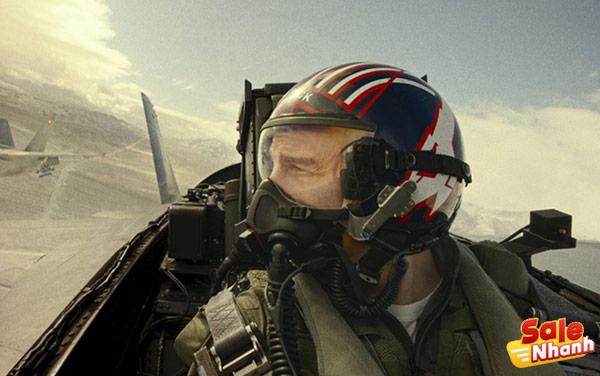 Source: Salenhanh.com
However, after encountering a technical problem while flying, Maverick decided to defy the orders of his superiors to handle it on his own. Though he was able to land safely in the end. Although he doesn't like Maverick's recklessness, USS Enterprise commander Tom "Stinger" Jardian (James Tolkan) still gives him the opportunity to train at TOPGUN, a place for the best fighter pilots, to take over. special missions that no living pilot has ever experienced, under the command of the United States Navy and former rival, Admiral Tom "Icerman" Kazansky (Val Kilmer).
Maverick meets Lt. Bradley Bradshaw or commonly known as the Rooster (Miles Teller), a Top Gun graduate who turns out to be the son of Maverick's late friend and Radar Interceptor, Lieutenant. Nick Bradshaw, aka "Goose". It is said that Bradley blamed Maverick for his father's death.
This kept Bradley from focusing on training with the other pilots because he had a deep sense of revenge.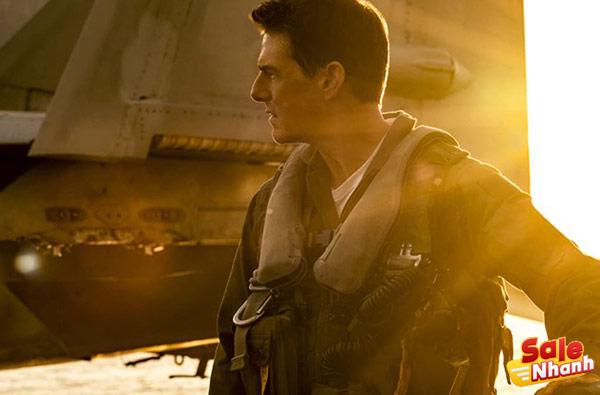 Bradley's attitude also makes Maverick uncomfortable because he also feels very lost with Bradley's father's death leaving him deeply traumatized and feels the ghost of the past rushing back.
Maverick is then told by his commander that the mission of the elite Top Gun pilot is to fight the mountainous nation by destroying the uranium facility under construction. The location of this uranium facility is in a strange area in a canyon and is protected by SAMs (anti-aircraft missiles).
Facing an uncertain future and confronting the ghosts of his past, Maverick is drawn into a confrontation with his own deepest fears, culminating in a demanding quest. The final sacrifice of the comrades was similar to what happened in the past.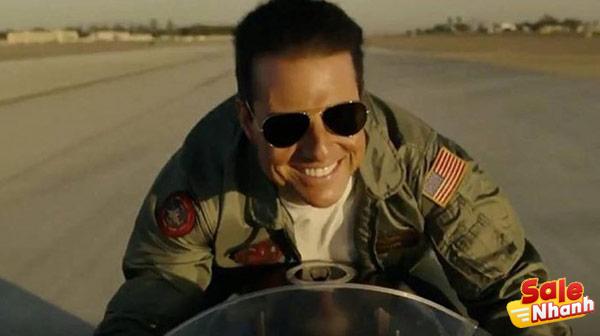 So how will Maverick continue to fulfill his mission? Don't forget to watch the interesting things in the movie Top Gun: Maverick which will hit theaters starting on May 27, 2022.
Touching and thrilling movie
One of the most interesting and touching scenes is the brief encounter that occurs between Maverick and Iceman. In real life, Val Kilmer is battling throat cancer. As shown in the first Top Gun movie, Iceman was Maverick's biggest rival in that elite battle and they eventually became friends with a deep respect for each other.
The action sequences are intense and give the audience high adrenaline, using the cockpit camera, training footage or aerial 'dog fight' scenes seem to provide amazing realism. .
Salenhanh – Product review blog
Address: 115 Nguyen Van Qua, Tan Hung Thuan Ward, District 12, Ho Chi Minh
Website: https://salenhanh.com/en
Mail: Salenhanh.com@gmail.com
#salenhanh #Reviewsalenhanh