Salenhanh has listed the best Netflix Cartoon movies for you to choose from, if you have not had a chance to watch any of the movies below, don't wait any longer, start right away because for sure you will not regret. Here is a list of the most educational Netflix animated movies full of action, adventure, humor, fun, and excitement .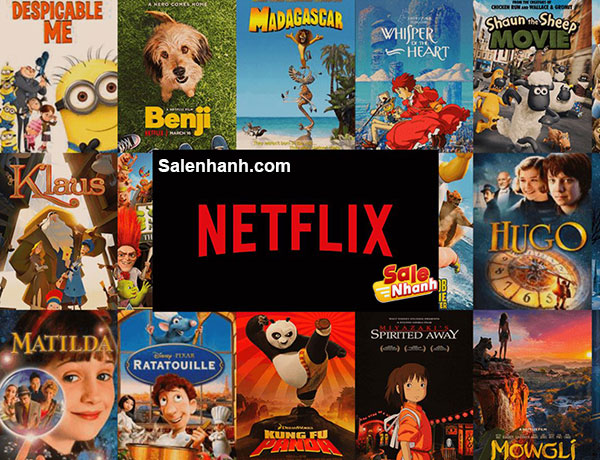 Cartoon Wish Dragon (2021)
In this animated movie released on Netflix, we watch Din, the son of a middle-class family, go on adventures with his newly met dragon named Long. Din's sole goal is to find his childhood friend Lina, whom he hasn't heard from for many years. This journey will also lead to life meaning for Religion.
Genre: Animation, Adventure
Directed by: Chris Appelhans
Actors: John Cho, Jimmy Wong, Natasha Liu Bordizzo
The Mitchells vs the Machines cartoon (2021)
In the animated film My Family Against Robots, it follows the struggle of a close-knit family against the robots that invade the world. When the family's young daughter, Katie, gets into the college of her dreams, the two go to college together. The family, who know that the world is in the hands of the robot in the journey, will fight to save humanity. (Salenhanh.com)
Genre: Animation, Comedy, Family
Directed by: Michael Rianda, Jeff Rowe
Actors: Abbi Jacobson, Danny McBride, Maya Rudolph
A Whisker Away Animated Movie (2020)
One of the most popular anime works, A Whisker Away, follows the adventures of Miyo Sasaki, who is looking for a chance to talk to the boy she loves. Miyo, who is in love with Kento Hinode, cannot find a chance to talk to him. Realizing this young man loves cats, Miyo found a way and was able to transform into a cat. Miyo, who transforms into a cat and arrives at Kento, is quite content with her situation, but is still afraid to approach Kento as a human.
Genre: Animation, Romance, Fantasy
Đạo diễn: Jun'ichi Satô, Tomotaka Shibayama
Diễn viên: Natsuki Hanae, Mirai Shida, Kôichi Yamadera
Anime Over the Moon (2020)
We are following the memories of the adventurous boy named Fei Fei in the animated movie A Moon Tale, which is educational and instructive for children. Powered by her mother's memories, Fei Fei builds a massive rocket to find the moon goddess she believes in and wants to prove her existence. Fei Fei started preparing to go to the Moon with this rocket.
Genre: Animation, Adventure, Comedy, Family
Directed by: Glen Keane, John Kahrs
Actors: Ken Jeong, Sandra Oh, Kimiko Glenn
Animated The Willoughbys (2020)
The Willoughby Family is a funny Netflix animated series about the plan to escape the parents of 4 cute siblings. 4 siblings with oppressive and selfish parents plan to build a better family for themselves. But while their plan will make their family better, it will make it all the more troublesome.
Genre: Animation, Comedy, Family
Directed by: Kris Pearn, Cory Evans
Actors: Ricky Gervais, Maya Rudolph, Terry Crews
Phim Fearless (2020)
In this funny and hilarious Netflix Cartoon, we follow interesting events that happen to a young man who is passionate about video games. Three mysterious dolls brought from space by his favorite game are left in our character's backyard. It will be very difficult for our protagonist to take care of these super-powered babies.
Genre: Animation, Comedy, Family
Directed by: Cory Edwards
Josee, The Tiger and The Fish Animation (2020)
Belonging to the romantic drama genre, the anime film Josee, The Tiger and The Fish is an adaptation of a novel by Seiko Tanabe.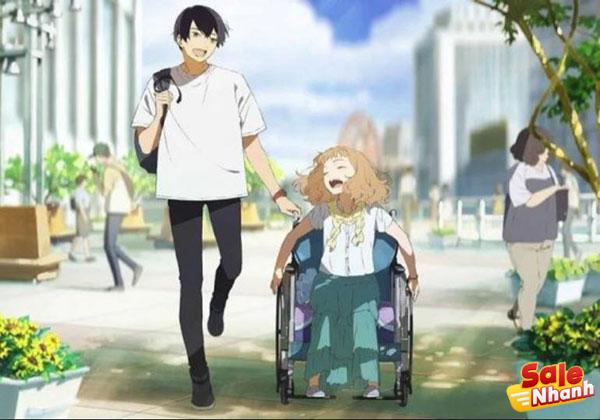 The film is about a man named Tsuneo who has a hobby of scuba diving. One day, he accidentally meets Josee, a disabled girl who lives with her grandmother.
Despite not knowing the outside world, Josee has big dreams. Together with Tsuneo, Josee begins to venture to face the outside world. Check out the sweet stories of the two of them to accompany them in their spare time.
Genre: Animation, Romance
Directed by: Kotaro Tamura
Cartoon Klaus (2019)
In this animated movie that you can watch with your family, it's about the return of a town that is far from being as happy as it once was. The friendship that begins between a selfish postman and a toy maker living an ordinary life will bring humor and interest to the village.
The cartoons
Directed by: Sergio Pablos
Actors: Jason Schwartzman, Rashida Jones, JK Simmons
Phim Pokémon: Mewtwo Strikes Back—Evolution (2019)
In this Pokemon movie, one of the most beloved cartoons of the 90s, Ash and his friends go from adventure to adventure as usual. When he met Mewtwo Ash, an artificial Pokemon that wanted to fight, he joined him on the journey. On the other hand, Ash is on his way to meet a mysterious instructor with a message.
Genre: Animation, Anime
Actors: Sarah Natochenny, Dan Green, Bill Rogers
Cartoon The Lego Movie 2 (2019)
The new adventures of master builder Emmet are told in this second installment in the Lego series, one of Netflix's most beloved animated series. Lucy and her are kidnapped by the alien Lego Duplo Batman Emmet goes into space to carry out a rescue operation when it causes a huge outcry.
Genre: Animation, Adventure
Directed by: Mike Mitchell
Actors: Maya Rudolph, Will Ferrell, Jadon Sand
Flavors of Youth movie – Flavors of Youth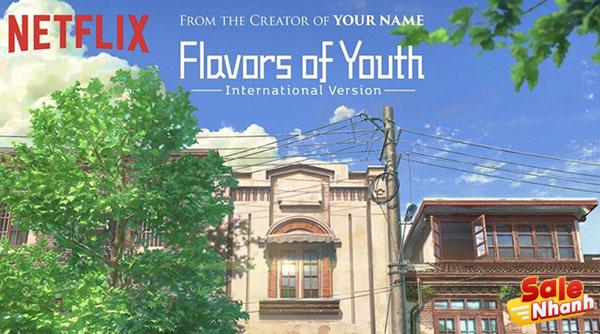 Taste of Youth is a popular Netflix animated series, which tells the story of 3 different journeys of young people in China. They go to make up for what was not possible before.
This anime, directed by Haoling Li and Yoshitaka Takeuchi, tells the story of past memories in his hometown, one's struggle to reach his current position, and past unfinished love.
This movie will make us reminisce about the joyful and hopeful youth.
Genre: Animation, Drama
Directed by: Yoshitaka Takeuchi, Haoling Li
Cartoon Smurfs: The Lost Village (2017)
In this film, which is one of the Smurf series, the adventures of Smurf and her friends in the forbidden forest are recounted. To save their village from the evil sorcerer Gargamel, Smurfette, Zeki, Clumsy and Dreadful are on their way to the forbidden forest. (Salenhanh)
Genre: Animation, Comedy
Directed by: Kelly Asbury
Religion: Aysun Topar, Ozden Ayyıldız, Engin Alkan
Animated Minions (2015)
Let's follow the Minions in this animated adventure adventure with the craziest thieves in the world. Attracting children's attention with their yellow and small appearance, the Minions participate in many funny and entertaining events.
Genre: Animation, Family
Directed by: Pierre Coffin, Kyle Balda
Actors: Sandra Bullock, Jon Hamm, Michael Keaton
Hotel Transilvania (2012)
The adventures of Dracula, a good family man, are told in this action-packed animated film. As they yearn for Dracula's daughter, the owner of Hotel Transylvania, Dracula, who loves his little girl very much, first wants to challenge the suitors.
Genre: Animation, Comedy, Action
Directed by: Genndy Tartakovsky
Religion viên: Aydogan Temel, Harun Can, Hazal Erdal
Phim How to Train Your Dragon (2010)
How to Train Your Dragon, one of the best animated series released on Netflix, is among the blockbusters watched worldwide. In the film, we follow the story that begins with Hiccup, the son of a Viking leader, challenging the dragon to prove himself. Young Hiccup would choose to train the dragon rather than kill it.
Genre: Animation, Adventure, Family
Directed by: Chris Sanders, Dean DeBlois
Actors: Jay Baruchel, Gerard Butler, America Ferrera
Cartoon Kung Fu Panda (2008)
Kung Fu Panda, one of the famous animated movies, was released to the audience on Netflix channel. The film follows the adventures of the lazy panda Po, who will fight against the enemies that threaten the Valley of Peace. By chance, Po kung fu, who was chosen as the guardian of the valley of peace, began to practice to learn.
Genre: Animation, Action, Family
Directed by: Mark Osborne, John Stevenson
Actors: Jack Black, Dustin Hoffman, Angelina Jolie
Animated Spirited Away (2001)
Spirited Away, the most watched anime of the past 20 years, tells the story of the events that begin when Chihiro enters a world he never knew. When little Chihiro enters this world ruled by an evil witch, she learns that those who oppose the witch have been turned into animals.
Genre: Animation, Adventure
Directed by: Hayao Miyazaki
Diễn viên: Rumi Hiiragi, Miyu Irino, Mari Natsuki
Tran Nguyen Minh Phong
Salenhanh – Product review blog
Address: 115 Nguyen Van Qua, Tan Hung Thuan Ward, District 12, Ho Chi Minh City
Website: https://salenhanh.com
Mail: Salenhanh.com@gmail.com
#salenhanh #Reviewsalenhanh